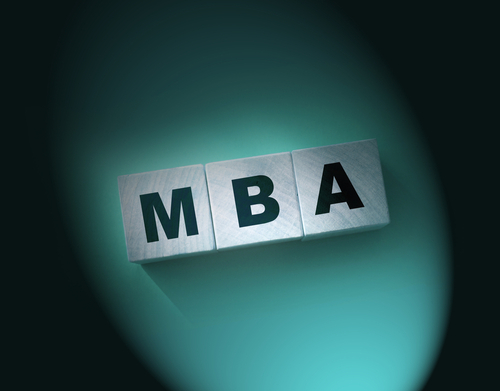 Earning a graduate degree is a crowning achievement for most. With sheer determination and dedication, prospective students are able to reach their academic goals by locating the right MBA degree programs for them.
As most graduate students are already accomplished professionals, earning a Master's degree is often required for job promotions or career advancement in research, leadership, or executive management positions.
There are several learning formats to consider when searching for a program that fits your busy lifestyle and work schedule, such as:
Online – Allows students to attend college courses from the comfort of their homes. Classes are typically categorized into two learning formats:

Asynchronous – You may complete your assignments online at your own pace within the guidelines and deadlines provided.
Synchronous – You may complete your assignments online; however, you will need to join your program online, along with other students, at specified times according to its requirements.

Traditional – This requires in-person attendance as each student is required to be on campus to complete their program.
Hybrid – You may complete your coursework online at your convenience; however, some on-campus classwork will also be required.
Typically, due to the nature of a Master's degree program, the hybrid learning format is the most required way to earn your degree, especially if it necessitates a thesis to graduate.
BEST ONLINE MBA SCHOOLS BY PROGRAM
Online MBA in ACCOUNTING MANAGEMENT
Online MBA in AGRICULTURAL BUSINESS MANAGEMENT
Online MBA in ANALYTICS INTELLIGENCE
Online MBA in ANALYTICS MANAGEMENT
Online MBA (MASTER'S in BUSINESS ADMINISTRATION)
Online MBA in BUSINESS INTELLIGENCE
Online MBA in DIGITAL MARKETING
Online MBA in ENTERTAINMENT MANAGEMENT
Online MBA in ENTREPRENEURSHIP
Online MBA in FORENSIC ACCOUNTING
Online MBA in HEALTHCARE MANAGEMENT
Online MBA in HOSPITALITY MANAGEMENT
Online MBA in INFORMATIONAL SYSTEMS/TECHNOLOGY
Online MBA in INTERNATIONAL MANAGEMENT
Online MBA in MANAGEMENT CONSULTING
Online MBA in MANAGEMENT INFORMATION SYSTEMS
Online MBA in NEGOTIATION & CONFLICT MANAGEMENT
Online MBA in NON-PROFIT BUSINESS
Online MBA in NON-PROFIT MANAGEMENT
Online MBA in OPERATIONAL MANAGEMENT
Online MBA in ORGANIZATIONAL LEADERSHIP
Online MBA in PRODUCT MANAGEMENT
Online MBA in PROJECT MANAGEMENT
Online MBA in PUBLIC RELATIONS
Online MBA in RESOURCES and ENVIRONMENTAL MANAGEMENT
Online MBA in RETAIL and SALES MANAGEMENT
Online MBA in STARTUPS and SMALL BUSINESS
Online MBA in SUPPLY CHAIN MANAGEMENT
Online MBA in SUSTAINABILITY MANAGEMENT
MBA TRADITIONAL ROUTE DEGREE PROGRAMS – Specializations
MBA in CYBERSECURITY MANAGEMENT
MBA in HUMAN RESOURCE MANAGEMENT
MBA in LUXURY BRAND MANAGEMENT
MBA in SUPPLY CHAIN MANAGEMENT