Careers
The 10 Most Lucrative MBA in Healthcare Management Career Paths in 2023 – Job & Salary Information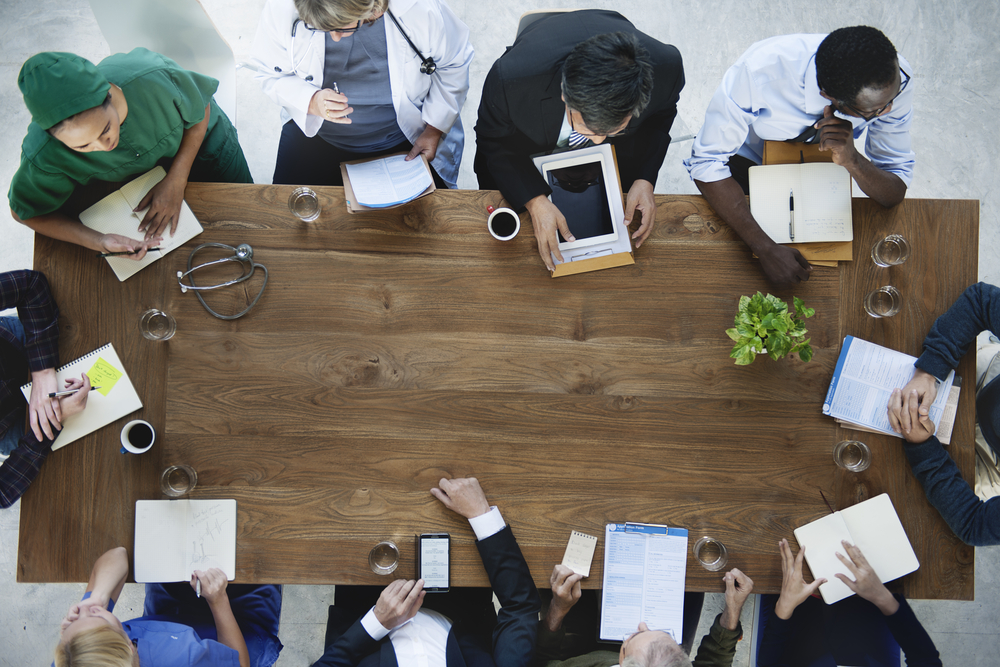 Healthcare is a vital industry in our society, with plenty of prospects and room for expansion. It can also be a lucrative occupation for ambitious and enthusiastic people. To succeed at the management and leadership levels, you'll require specific knowledge and education. The MBA has long been considered the gold standard in leadership.
Many Online MBA programs now allow students to specialize in healthcare management, providing them with the same rigorous curriculum and management skills as other MBA programs but in the context of the healthcare business.
Whether you're a clinical practitioner trying to move into administration, a medical student looking to stand out for residency selection, or a nonclinical worker looking for new options in healthcare, an MBA with a specialty in healthcare can help you progress your career.
If you want an MBA in healthcare, you should be aware of the job possibilities this degree is most suited for. To be successful in these Top MBA in Healthcare Management careers, you need to have an MBA Stack and a comprehensive Healthcare Stack. Let's glance at some of the best jobs for someone with an MBA in healthcare administration and their salaries.
MBA in Healthcare Management vs. MBA in Healthcare Administration: What's the Difference?
MBA in Healthcare Management focuses on the larger organizational aspects of healthcare delivery and the financial aspects of the healthcare industry. It looks at the overall principles and strategies that guide healthcare organizations, including strategies for growth, operations, changes in the healthcare environment, and more. It emphasizes an understanding of the leadership strategies and requirements needed for successful business practices, with a focus on global healthcare initiatives.
MBA in Healthcare Administration offers an understanding of the management of healthcare facilities and the use of information systems and health informatics to monitor and investigate claims. It covers the basics of healthcare finance and economics, including the financing of hospitals and physician practices, Medicare/Medicaid reimbursement, and the current insurance system. It encompasses topics such as medical ethics, managed care, health sources and management, and other legal and ethical matters.
---
Top MBA in Healthcare Administration Career Paths
Chief Executive Officer (CEO)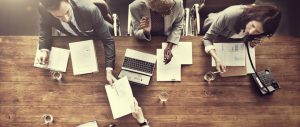 What is a CEO? The highest-ranking individual in a corporation or organization is the CEO, which stands for Chief Executive Officer.
The CEO is in charge of a company's or organization's overall success and makes top-level management choices.
They are responsible for managing the creation and implementation of a long-term strategy to generate shareholder value and reach overarching organizational goals.
They must be able to manage internal and external teams because the Chief Executive Officer is directly responsible to and accountable to the Board of Directors for the company's performance.
The Board of Directors are people who have been elected to represent the company's shareholders. The CEO is frequently a member of the board of directors and, in some cases, the chairwoman.
The responsibilities of a CEO can differ from one organization to another. A company's size or organizational structure can vary a CEO's focus and scope. The CEO can be very "hands-on" in smaller businesses, making everyday business decisions, like hiring and firing, or in larger organizations, they can spend most of their time on macro strategy and decision-making.
Annual Salary: $159,080
Chief Nursing Officer (CNO)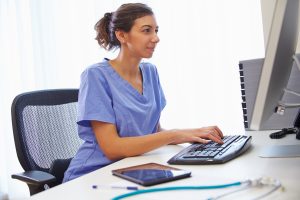 Patients receive high-quality care from various healthcare organizations, ranging from hospitals to outpatient clinics. A team of nurses is behind that high-quality care, working on coordinated schedules to ensure that each patient receives optimal treatment.
A chief nursing officer (CNO), one of the top MBA in Healthcare Management careers, is an experienced nurse who helps manage budgets, enforce policies, link patients with the care they need, and lead teams of nurses.
In addition to delivering hands-on patient care, chief nursing officers have a variety of regulatory responsibilities. Being one of the most important nursing leadership positions, the job of a chief nursing officer necessitates exceptional leadership and communication abilities. If you thrive in a hospital setting and want to put your years of nursing experience to good use in an administrative context, becoming a chief nursing officer could be a fulfilling career choice.
What exactly is a CNO?
As the chief nursing officer, you will head the nursing team at your healthcare business. Managing budgets, implementing treatment plans, integrating new medical technologies, assigning schedules, and onboarding new nurses into the department are things you might do regularly.
The position of a chief nursing officer is a specialist professional option that generally requires both an undergraduate and a master's degree. You'll also need at least five to six years of experience doing certain nursing activities in a healthcare setting.
Many businesses seeking a chief nursing officer prefer candidates with prior leadership experience. A CNO, sometimes known as a VP of Nursing, is responsible for providing high levels of patient care while enacting policies that contribute to the facility's long-term performance.
Annual Salary: $137,310
Director of Surgical Services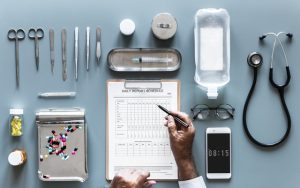 A surgical services director manages the daily operations in a surgical unit in a hospital or other medical facility. Preparing the daily staff schedule, ensuring that the pre-operative, post-operative, and surgical theater stay sterile for all surgical procedures, and maintaining the medical supplies and equipment inventory are all part of this job.
You collaborate with other medical professionals such as doctors, surgeons, nurses, and support staff. You have substantial administrative responsibilities, including performing performance reviews, hiring new personnel, meeting with other department directors, and monitoring daily operations.
You must have considerable OR (operating room) experience and educational qualifications to become a director of surgical services. The majority of surgical services directors have a nursing background, and many have a bachelor's degree in nursing.
Advanced qualifications, such as becoming a nurse practitioner or possessing surgical credentials, are also advantageous. You must have established leadership abilities, be detail-oriented, be able to multitask while leading an extensive, complex department, and have prior expertise in health care. Communication abilities amongst people are essential.
Annual Salary: $116,532
Chief Operating Officer, Non-Profit Organization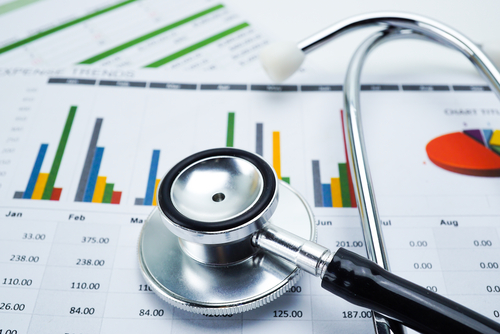 With the growing complexity of the nonprofit executive director's work in today's environment, it's more important than ever for organizations to hire and keep competent senior management to support the chief executive. As a result of this tendency, the chief operating officer is receiving renewed attention.
However, different people and companies have varied interpretations of the COO function. The COO position, perhaps more than any other, is tailored—and in some cases created or eliminated—to match the needs of a firm at a specific stage of development.
A COO is in charge of overseeing and developing the operations within an organization, including processes, supply chains, and personnel. This position must ensure that the micro and macro levels of operations sustain and further the organization's mission. This role focuses on planning and must have a handle on the major foundations of business, including:
finance,
accounting,
marketing,
economics,
IT,
and more.
This makes an MBA a great tool for COOs. For COOs in healthcare and public health nonprofit organizations, an MBA in healthcare management is a great fit.
Annual Salary: $115,787
Nursing Home Administrator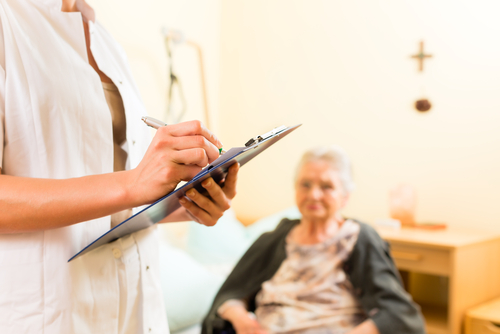 A nursing home administrator is a gratifying new job option for anyone wishing to advance in health care. Administrators oversee nursing homes' clinical and administrative affairs and related facilities.
Supervising staff and personnel, financial matters, medical care, medical supplies, facilities, and other tasks required to run a nursing home facility are everyday responsibilities. To work as a nursing home administrator, you'll need to obtain a state license after earning a master's degree in health care administration.
Administrators at nursing homes are responsible for a diverse landscape.
They are in charge of the employees of a long-term care facility, including hiring, training, evaluation, and scheduling.
They also handle the organization's finances, create budgets, manage invoicing and reimbursement, oversee payroll, and report to the board of directors.
They also guarantee that the institution complies with federal and state requirements regarding medical delivery, building safety, and patient data protection.
However, a nursing home administrator's career is not all work and no play. It's all about the people. NHAs frequently function as a connection between staff, residents, families, and doctors as a resident's principal advocate. This extends beyond the strictly physical part of caregiving since social and emotional aspects and the grieving process must be considered throughout a person's move to a long-term care facility.
Annual Salary: $95,141
Director of Materials Management, Hospital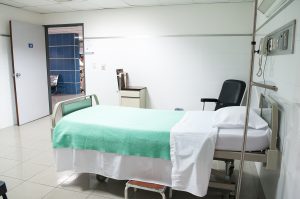 Hospital materials management jobs focus on ensuring that the institution has enough supplies. You will decide the most efficient approach to supply each hospital component and assist in creating procedures that will allow the hospital to track every inventory used during daily operations in this capacity.
Hospital materials managers are in charge of everything from bandages to hospital beds, and they frequently work with multiple vendors to locate the most cost-effective sources for each item. All hospitals need this position, and massive facilities may have two or more managers specializing in different areas.
Although this profession is comparable to a supply chain manager, most businesses prefer individuals with healthcare expertise. Before moving up to materials management, many prospective managers start in other positions, such as buyer or purchasing agent.
The most significant factor for this job is experience; thus, the more time you spend in similar roles, the easier it will be to distinguish yourself from other potential managers. Because this job aims to avoid any emergency purchases, most hospital materials managers work regular hours. Companies may, however, ask you to work beyond normal hours on occasion to accommodate specific requests.
Research skills, negotiation skills, financial abilities, and sometimes additional industry qualifications are required to fulfill the obligations and duties of a hospital materials management job.
Annual Salary: $89,101
Program Director, Healthcare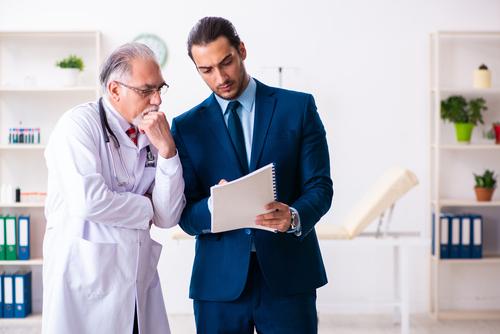 Society relies on hospitals and health care providers for our personal and public health. Still, few people consider the effort to ensure that these systems run smoothly. This is where the role of healthcare program directors comes into play.
Healthcare program directors oversee one or more programs or teams within their organization. To enhance efficiency in delivering exceptional patient care, it's critical to have a healthcare program director overseeing a large percentage of the department's activities. While collaborating with other program directors, healthcare program directors employ their finely tuned business acumen to keep patient services running efficiently.
Healthcare program directors are tasked with ensuring that their programs run smoothly by:
established policies,
government requirements,
company goals,
and best patient practices.
Healthcare program directors are generally responsible for the following:
managing personnel,
safety regulations,
administrative supervision and support,
budgets,
patient services,
protocols,
and health information management systems.
They hold a lot of responsibility on their shoulders in overseeing day-to-day operations.
Annual Salary: $84,045
Healthcare Consultant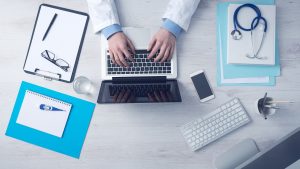 Another top MBA in Healthcare Management career path is the Healthcare Consultant. A healthcare facility or organization hires a healthcare consultant to assist them in becoming more operationally and financially effective.
Healthcare consultants apply their analytical talents to identify flaws in a facility's systems or processes and then make recommendations on addressing such deficiencies. A healthcare consultant looks for methods to improve a facility's capacity to provide high-quality, cost-effective treatment to its patients. This, in turn, may boost the facility's ability to improve patient outcomes.
The minimal educational requirement for a position as a healthcare consultant is a bachelor's degree. On the other hand, some employers need an advanced degree as a minimum academic requirement.
Obtaining an MBA in healthcare management can help healthcare consultants stand out in a crowded field of consultants. Furthermore, it may enable graduates to gain healthcare consultants' operations, systems, and procedures skills to identify flaws in a facility's operating structure.
Individuals can apply their knowledge in a real-world context after gaining experience. This experience can be earned as part of an advanced degree curriculum in administrative or clinical positions.
Annual Salary: $81,646
Patient Care Manager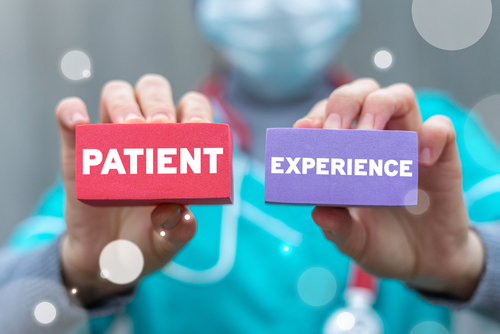 Patient Care Managers are in charge of directing patient care and supervising clinical staff. They safeguard the patient's health and safety while advocating for better patient outcomes. To keep the lines of communication open, Patient Care Managers interact with all healthcare team members.
Doctors and nurses participate in a case report to the Patient Care Manager, who is in charge of arranging information and ensuring that everyone involved in the case has access to the most up-to-date patient information.
The Patient Care Manager collaborates with healthcare practitioners, the patient's family and friends, and anybody else involved in the patient's care to ensure correct care is provided. Hospitals, medical offices, nursing homes, and clinics are all familiar places for Patient Care Managers to work.
Medical and health services supervisors are expected to see a whopping 32% increase in employment between 2020 and 2030, as stated by the Bureau of Labor Statistics.
Annual Salary: $69,480
Health Information Management (HIM) Manager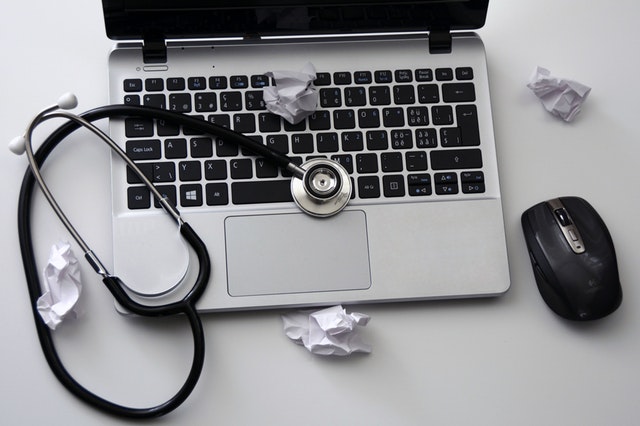 Patient's health information data, such as symptoms, diagnoses, medical histories, test results, and procedures, is organized, overseen, and protected by health information managers (HIM).
The critical importance of information management within healthcare makes HIM managers one of the top MBA in Healthcare Management career paths. These administrative specialists ensure standard and digital medical data quality, exactness, accessibility, and security. They are a key link between doctors, patients, and third-party payers.
They are trained in information technology and frequently serve as a link between clinical, operational, and administrative duties. To comply with federal legislation requiring electronic medical records, they enter patient information into computer databases.
HIM is a good choice for people who wish to work in health care but not directly with patients. They should be detail-oriented, interested in both technology and science, and able to adapt to technological advances quickly.
Annual Salary: $61,559
What's Next? Licensing and Certifications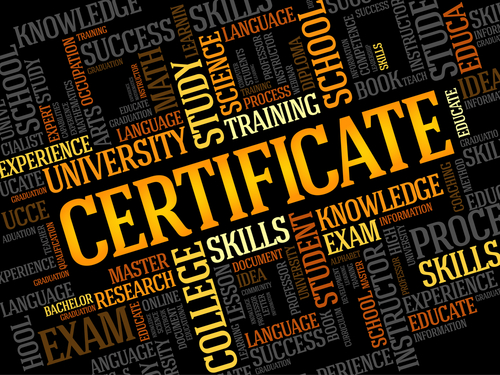 Healthcare Management can be a stressful job with high rewards. Ask yourself:
Why do you want to work in healthcare management?
What do you bring to the job?
What do you want to get out of a healthcare management career?
As you take in this information, you need to take inventory within your talent stack. Some medical specifications require state licensing, and you need to make sure that when you get your MBA in Healthcare Management, you research those licenses for your state. Most states require a license for activities such as:
nursing homes,
private hospitals,
and long-term care facilities.
Certification or other credentials may provide a professional advantage for people who do not require a license. Certification is granted based on education, experience, and knowledge exams administered by credentialing boards. Industry professionals can earn two prestigious titles from the American College of Healthcare Executives.
---
To Wrap Things Up
An MBA in Healthcare Management can help professionals make a high wage and help them on a journey to a rewarding career. It's time to start looking for the ideal program!
To help you determine which degree is right for you, check out our ranking on the Top MBA in Healthcare Management degrees. And get ready for an experience that will propel you forward in Healthcare Management!
Healthcare managers work in many applications, such as in healthcare facilities, private practices, medical facilities, pharmaceutical companies, medical centers, or in financial management. Health services managers can concentrate on hospital administration duties or hands-on patient care.
---
Written by: Tammie Cagle
Before you go, see the following: