Careers
The 10 Best MBA in IT Management Career Paths in 2023 – Job & Salary Information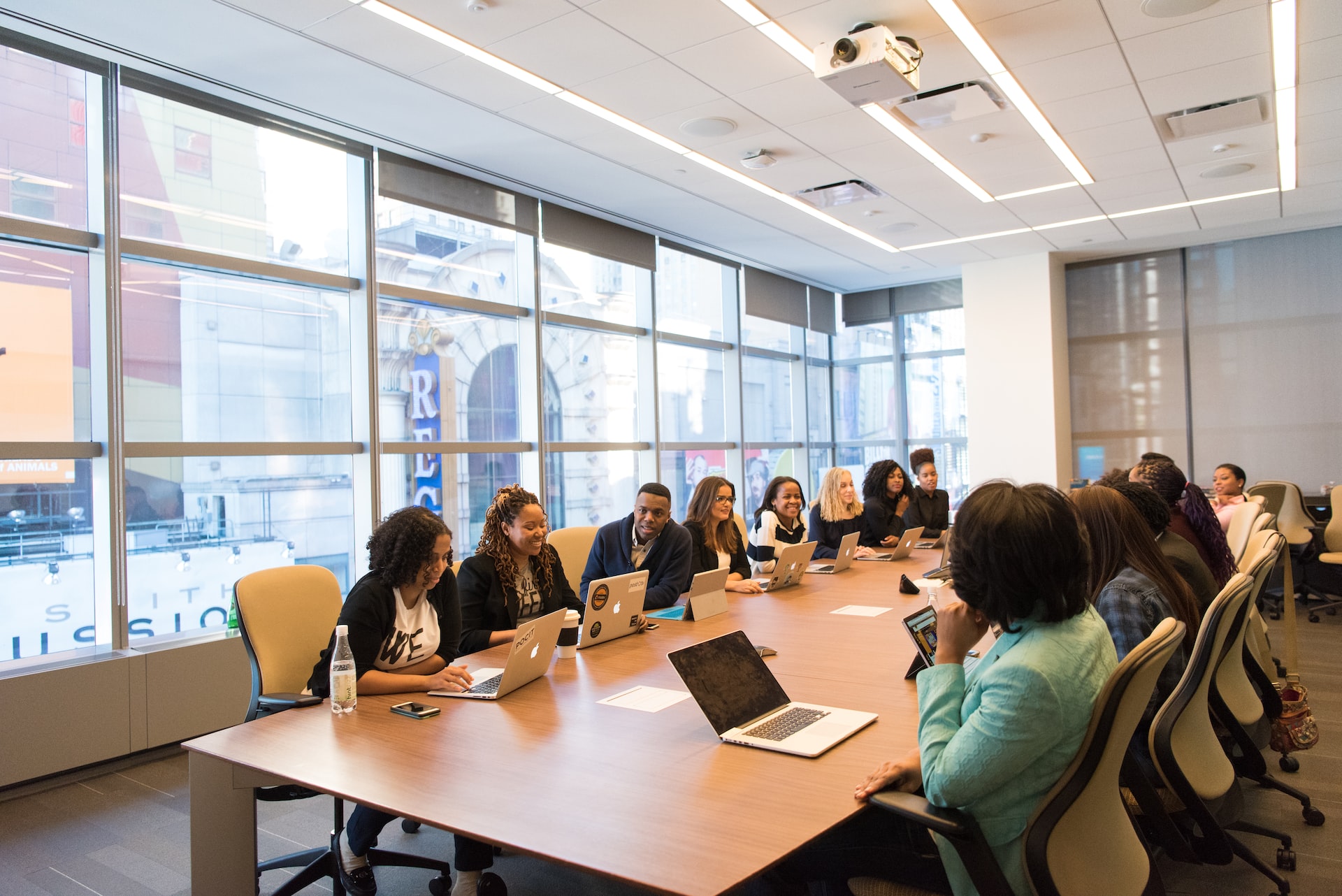 In this article, we will be covering...
The monitoring and control of an organization's information technology systems, including its hardware, software, and networks, is referred to as IT management. An IT management career centers on improving the effectiveness of information systems. Additionally crucial is the goal of improving people's productivity. More and more businesses are making IT management the focal point of their initiatives. IT departments are being pushed to perform more than ever in the digital age, becoming a hub for innovation.
What is IT Management?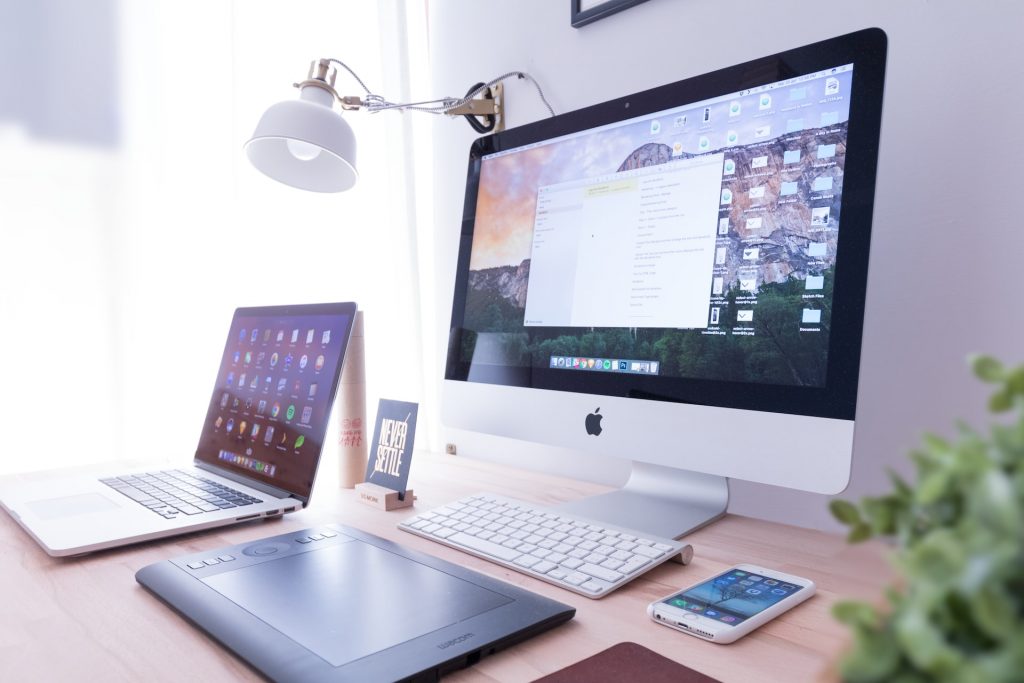 Many hardware, network, and software elements comprise an IT ecosystem, such as PCs, servers, routers, applications, microservices, and mobile technologies. A hybrid platform that combines on-premises and cloud computing is another option for an IT infrastructure.
IT managers oversee IT systems to ensure they run smoothly and are constantly available.
Among the duties and obligations of IT management are:
Identifying the needs of the business for IT systems
Managing IT expenses and budgets
Keeping an eye on compliance and safety
Regulating network and system security
Putting new hardware, software, and data systems in place
Delivering help desk or technical support
The Significance of IT management
IT supports practically all business operations. Automation, data processing, and always-on connectivity have made it possible to use capabilities and efficiency that were previously unthinkable. It might be impossible to keep technology distinct from routine company activities.
At the same time, when systems operate poorly or malfunction, an organization is vulnerable. Day-to-day operations can significantly impact a down network, lost data, or ransomware. For instance, the average cost of a data breach in the US is USD 3.86 million.
As you begin exploring these different career paths, we want you to consider your talent stack and what essential tools you have in your toolbox. Do you have a well-developed MBA Talent Stack? Have you had some experience in the IT world and have developed an IT Management Talent Stack?
Now, let's take a look at the top MBA in IT Management Career Paths available today!
Top MBA in IT Management Career Paths
Chief Information Officer (CIO)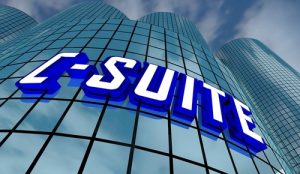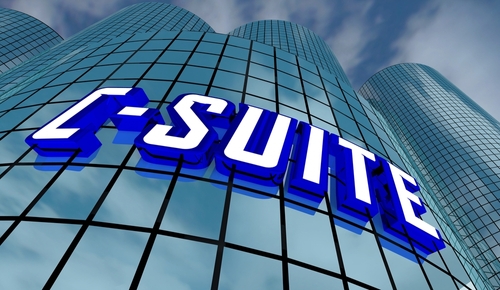 The most lucrative IT Management career path lies in the C-suite. The core team of a corporation is made up entirely of C-level executives, including the chief information officer. These individuals have the business and technical expertise and excellent leadership qualities to assist their organizations in achieving their objectives.
CIOs act in a leadership role to direct and control their organizations' IT departments and maintain the internal computer systems, databases, networks, and communications systems within their workplaces. These experts work consistently on strategies and computer procedures that aid companies and organizations in running their day-to-day operations. Here are a few duties that CIOs assume:
Utilize technological systems to produce and support commercial value
create strategic strategies that specify the course for future business expansion
Direct and supervise the creation, conception, and integration of platforms and applications for customer service
Manage IT personnel inside a business or organization's technology department
Vendors and clients are met with and negotiated to streamline the creation of IT architecture
Establish IT procedures, guidelines, and standards that take information risk management techniques into account
Annual Salary: $171,696
---
Chief Technology Officer (CTO)
Chief technology officers (CTOs) are senior executives who manage a company's technological initiatives, monitor the effectiveness of the organization's systems, and decide how best to use them. Many CTOs work directly for the chief executive officer (CEO) or chief information officer (CIO) of a corporation. Information technology, biotechnology, computer software, and defense are standard fields where CTOs work.
Depending on the business and the sector, a CTO's specific responsibilities may change. Making and carrying out decisions to address the technology requirements of the company they work for is their primary duty. These additional responsibilities could be assigned to them:
Creating and managing plans to make the most of technology to increase output and productivity
Ensure that employees utilize company technology in a productive and efficient manner
Assess current technologies, examine technological platforms and trends, and introduce new systems as needed
Creating and implementing quality control and data protection procedures
Manage IT budgets
Educate employees and stakeholders about technological strategy
Put IT projects into practice to enhance customer happiness and experience
Annual Salary: $170,518
---
Director, Computing/Networking/Information Technology (IT Manager)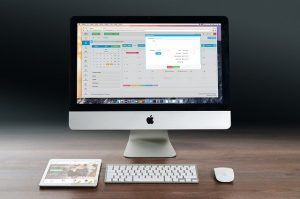 A director of computer information systems is one of the top IT management career paths. This director is in charge of managing an organization's computer-related operations. Information systems directors frequently work with IT specialists who install, maintain, and repair computer software and hardware for a specific business.
Setting and ensuring that a company's technological goals are accomplished on time may fall under your purview as a director. Additional responsibilities can include:
Finding and training IT personnel
Creating technical standards
Determining if new technologies are appropriate for a company's needs
You'll need good people skills and a solid understanding of computer operating systems, networking systems, and Internet operations. Computer programmers, software engineers, systems analysts, support analysts, and other IT professionals are just a few of the people you might be in charge of working with or managing. The majority of information systems directors have a strong background working with computers. An MBA in IT Management is a great option for these directors as they continue to merge their technical expertise with organizational strategy.
Annual Salary: $150,798
---
Enterprise Architect, IT
An enterprise architect is an IT specialist who ensures that a company's IT strategy aligns with its operational objectives. They define the business requirements and examine the external environment. The strategy, data, procedures, and IT resources of an organization are developed and implemented by EAs in close collaboration with stakeholders and management.
EAs will have the broadest understanding of a company, its business capabilities, and prospects among all IT architects. EAs are crucial in determining business needs by looking at internal and external issues, such as the company's IT environment and rivals. To support corporate operations in all departments, an EA must lead migrations, maintain legacy and cloud systems, and replace outmoded software.
To be a successful EA, you need exceptional soft skills and technical skills. The role calls for excellent communication skills and analytical abilities to ensure that firms have the necessary tools for success. Skills consist of:
Problem-solving: The capacity to identify the challenges that require attention and the factors that could influence how they are resolved. Plus, the ability to use technical analysis, troubleshooting, research, assessment, and communication to develop solutions that successfully handle business and IT concerns.
Communication: Building consensus involves talking with key players and achieving agreement on the issue and its solution. Having excellent verbal and written communication abilities to resolve problems would be best.
Solution management: The capacity to oversee a solution's whole lifecycle.
Leadership: Strong leadership abilities are required to enable staff members and IT teams to stay on target and fulfill deadlines.
Annual Salary: $139,839
---
Technical Program Manager (TPM)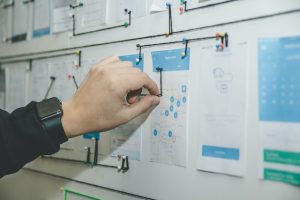 Technical program managers (TPMs), hold some of the top IT management jobs. This top IT management career is in charge of managing technical projects for their organizations, from defining its specifications to tracking progress and assessing the results. Because businesses in every industry rely on technology, many corporations need technical project managers. TPMs collaborate with other organizational teams to create an organization's technology and product architecture.
TPMs consult with business stakeholders to comprehend their needs for different programs. This frequently entails technology for internal systems and programs and goods for external demands. The technical project manager may decide what resources they might need, how long it might take, and how many personnel might be required for development and testing while determining the project requirements.
Annual Salary: $129,048
---
Information Security Manager
In the IT and information security departments of the organizations they work for, information security managers play a crucial and required function. These top IT managers oversee their department's overall operations and strategic direction and serve as the organization's IT and information security teams' brains. These IT professionals manage the information security protocols and teams within their organization. Network and information are of utmost importance in our current digital business environment. These security protocols ensure not only the safety of the organization's data but the important data of all their customers.
The professionals in this top IT management career must be able to manage data security at the software and hardware level, as well as manage their information security teams. It takes a sharp mind with the mental capacity to make higher-level decisions. They must adapt to the changes that their information security landscape requires to manage an information security team.
Annual Salary: $121,931
---
Product Manager, Software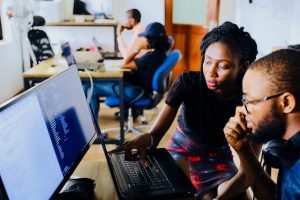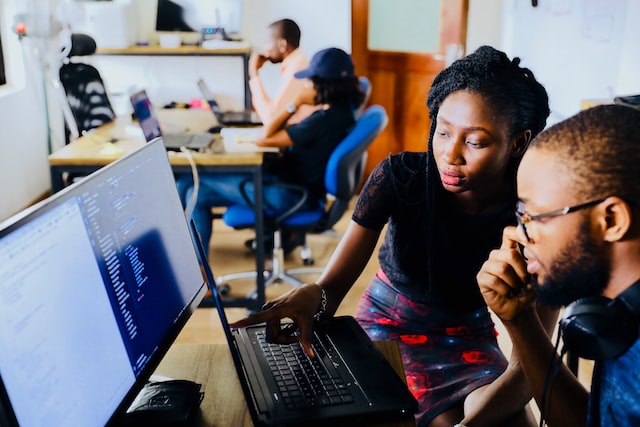 The department of software product management is led and overseen by a software product manager. They manage and overview the software product's specialization, objectives, structure, and expectations. That also involves the preparation and oversight needed to create the ideal software. A software product manager often performs the same duties as a standard product manager. However, that might alter in various businesses and sectors.
Marketing, management, and production are just a few skills that software product managers need to be proficient in. Their job duties are influenced by the organization and sector in which they operate and the software they develop.
In most circumstances, their main objective is ensuring that the product teams function correctly and that the software satisfies the corresponding strategic goals. They must oversee and control the lifetime of software development. This also includes working on the discovery phase in collaboration with the management and market research teams.
Annual Salary: $102,852
---
Senior Network Administrator, IT
Network administrators are accountable for setting up, maintaining, and troubleshooting a business's hardware- and software-dependent networks. They will assess the company's needs, set up and manage the required hardware and software, and address any issues or technical difficulties that may develop.
In addition to setting up and maintaining the company's computer and network infrastructure, network administrators also supervise the communications infrastructure to guarantee that information is appropriately shared throughout the company. They keep an eye out for faults or issues brought on by the network or even another user while continuously monitoring data to ensure the system is optimum.
They ensure that new users are adequately trained on network usage and instruct coworkers on how to upload and download files in a way that won't jeopardize the network's integrity. Additionally, they are in charge of the security of wide-area networks, internet systems, and local area networks for personal computers.
Annual Salary: $83,877
---
Information Technology (IT) Consultant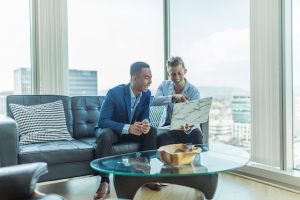 While many of the IT management career paths in this list work in many traditional business settings, there are also careers that are more flexible in nature, like the IT Consultant. An information technology consultant (IT consultant) is a professional who offers guidance on where to find, use and manage IT assets and resources.
IT consultants advise businesses on using IT products and services to accomplish their goals and address issues. An IT consultant typically focuses on one specific field or industry. Websites, software, network infrastructure, cloud environments, ERP, and other IT business solutions can all be implemented with their advice and assistance.
An IT consultant assists businesses with the following:
Understanding and evaluating the organization's IT needs as well as the underlying environment.
Recommending IT products and services in accordance with needs
Directing and controlling the process of implementation
Annual Salary: $82,471
---
Business Analyst, IT
An IT business analyst's job is to understand the business environment and the shifting demands of the enterprise. They evaluate business requirements, procedures, and information systems. By utilizing data analytics to improve the company's software, services, and products, a business analyst will also assist in guiding the organization in the right direction. A business analyst reduces organizational inefficiencies by bridging the IT and business gaps.
An IT business analyst's typical responsibilities and tasks include the following:
Prioritize and comprehend the many stakeholders' business requirements
Business analyses should be interpreted and made simple
Work to accomplish the organization's long-term objectives while developing solutions based on established IT needs
Annual Salary: $72,013
---
To Wrap Things Up
Professional training and advanced education can develop strengths and enhance the abilities of IT managers. Receiving an MBA in IT Management will prepare leaders to stand out amongst the competition. An IT Manager career path often will require an MBA.
This type of degree gives students foundational knowledge and vocabulary of business, positioning IT professionals to land management jobs in any area. In addition to their technical proficiency and background, an MBA can assist them in gaining a comprehensive understanding of business strategy.
As this list shows, there are many exciting career opportunities for IT managers, from leadership positions to the vice president of a company. In addition, other careers include project management, senior project manager, computer science, information systems managers, computer programming, computer systems design, information security, and much more.
Information systems management personnel must display strong business acumen, analytical skills, communication skills, and leadership skills.
The Bureau of Labor Statistics reports a median salary of $97,430 or more annually, with a projected career growth of 15% over the next ten years. Information technology management is a strong market to be in.
Many business administration graduate degree programs offer MBAs with a concentration in information technology.
---
Written by: Tammie Cagle
Before you go, see the following: