Courses
Intro to Sports Management: Free Online Course for 2023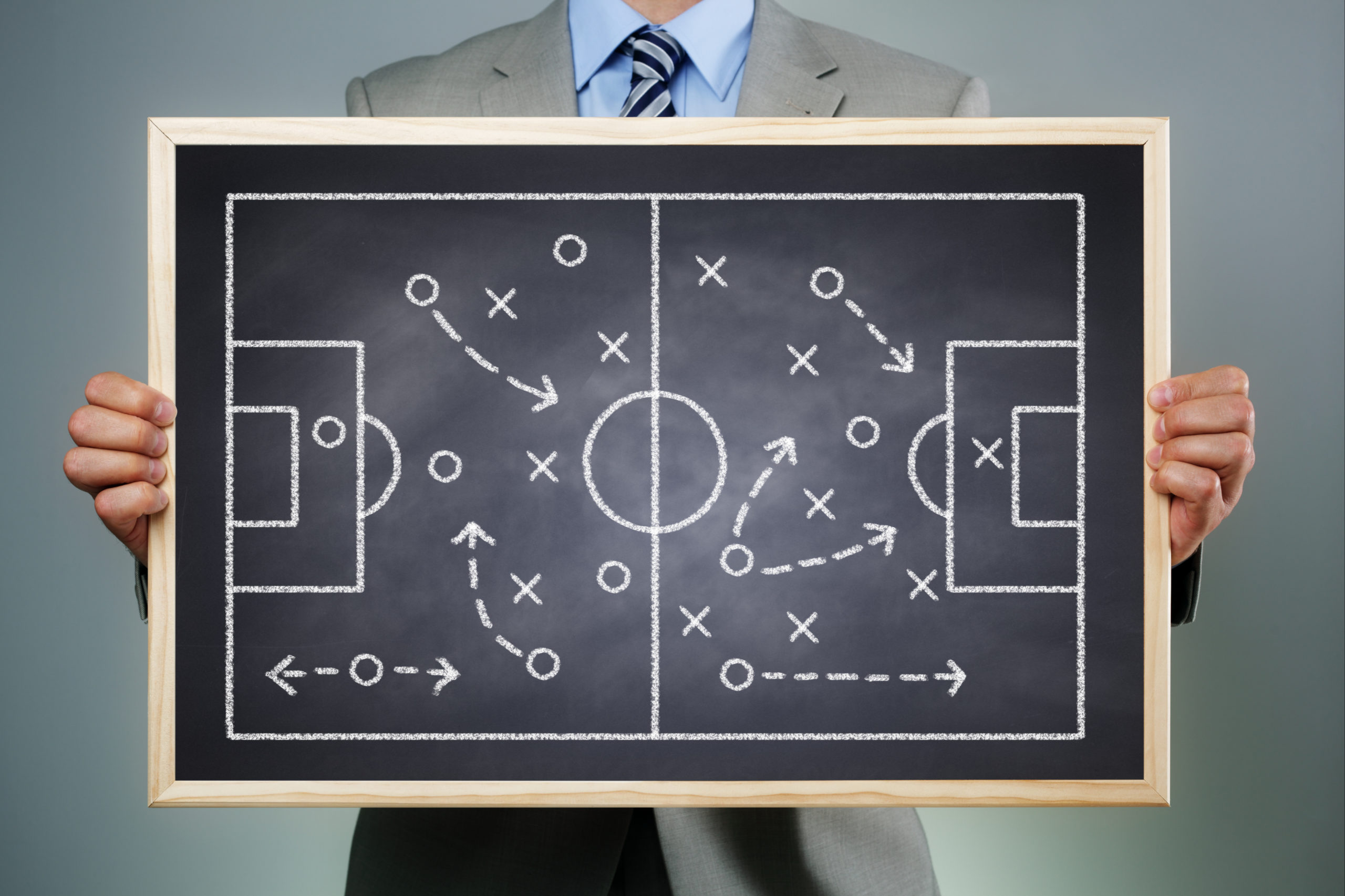 In this article, we will be covering...
Welcome to the Sports Management Stack. This free online course was written to help students build a strong talent stack with an intro to the sports management sector. This online course will direct students to articles, videos, and podcasts related to sports management. There are two to three hours of material centrally focused on sports management within each section.
I've missed more than 9000 shots in my career. I've lost almost 300 games. Twenty-six times, I've been trusted to take the winning shot and missed. I've failed over and over again in my life. And that is why I succeed.

Michael Jordan
Build your MBA talent stack in Sports Management!
In this stack, there are five areas of focus. This is a free course, and we included multiple resources that are also free. But at the end of each section, the student will have an opportunity to invest in their sports management development.
Now is the time for you to take advantage of this opportunity. Once you have finished this talent stack, it might even be time to consider an advanced degree, like an MBA. But use this information as a baseline for your future in the ever-evolving world of sports management.
World-renowned car racer Bobby Unser said that "Success is where preparation and opportunity meet." Here's the opportunity now; let's prepare for your stackable success!
The World of Sports Management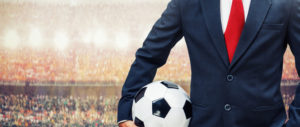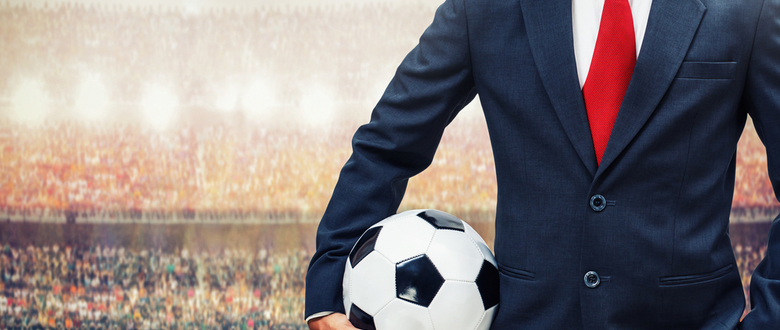 Is this a thing? Can I pursue a career as a sports management professional? And the answer is yes!
Once you have learned more about this field and the many perks of this industry, you will be quoting the character Rod Tidwell (Cuba Gooding Jr.) and screaming to the top of your lungs, "Show me the money!" The award-winning movie "Jerry Maguire" gave us a birds-eye view of the business of sports and how lucrative it can be.
This movie showed one of the jobs in sports management and the ups and downs of working in the field. We know Hollywood has its way of telling stories from a mystical lens, but we want to give you a few facts on sports management and the essential tools needed to succeed in the field.
We mustn't be jaded by Hollywood's take on this industry. While Jerry Maguire is a great film, it only gives you one side of the industry from the agent's point of view.
Did you realize that there are more jobs in sports management?
Positions range from Athletic Director to Vice President in charge of Inclusion Culture/ Diversity to Facility Management and Mascot/ Brand Training and Development. Go ahead and take a minute to do a search on Indeed for sports management and notice the wide variety of job listings available.
Big Business
The sports market has been interesting to watch over the past decade. The North American market was worth about $60.5 billion in 2014 and was expected to increase continually. While there has been a financial blip because of the pandemic-induced lockdowns and restrictions, in 2020, the global sports market reached over $388 billion, with North America accounting for 35 percent! If that isn't astronomical enough, the global market is expected to significantly increase its value in the next few years, projecting numbers almost hitting 600 billion.
After hearing these numbers and projections, what are your gut responses?
Individuals involved in all aspects of sports should benefit from this revenue increase. This should put sports management professionals very much in demand. While many look at sports as a pastime or form of entertainment, it is big business. And someone who works in sports management must have a strong understanding of business and management.
Take a moment and watch this video from Stanford University's Graduate School of Business, giving their inside look at Sports Management.
This is a gratifying industry; you see ideas become multi-million dollar brands and concepts. Learning the ins and outs of the sports business will get you closer to standing in Jerry Maguire's shoes. This business looks different than it used to; it has changed with the times. And as a leader in the industry, you must be someone who adapts to the times and the moment.
School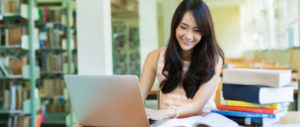 This ever-changing industry is more than meets the eye. So, with the skills you already have and what you know about the industry, what area in sports management do you think you are ready for? Is it within marketing, finance/ budgeting, leadership, or personal management?
Many students are expanding their business scope in the sector by joining the online education world and graduating from lucrative programs with an MBA in Sports Management. We often tend to invest in others, but this is when we want you to invest in yourself. The best currency is self-development.
Brian Clapp hosts the Work in Sports podcast. Clapp is a 20-year veteran in sports management, and he has guided many students on their journey navigating through the field. A student asked him what she needed to do while in school to get where she wanted to go in sports management. Clapp gives six steps to get you where you want to be within sports management and marketing.
Write out his steps and start filling in your goals and dreams.
Investment Opportunity
We found the holy grail to base knowledge in sports management. "Sports Management: The Basics" by Rob Wilson and Mark Pirkarz is a great way to get your feet wet by learning the ins and outs of the industry.
"Those interested in the sport management profession will appreciate the case studies and excellent examples, which not only artfully illustrate the theory and practice of sports administration but also offer genuine insights into the industry's career and leadership opportunities," said S. R. Kahn, University of Cincinnati, CHOICE.
Now it's time to start stacking knowledge, make goals and implement them as you embark upon this journey.
Foundations of Sports Management
British Foundation
This career may be new for some, but sports historians know this goes way back to colonization and when the British ruled. Spend some time listening to this History of Sports Management lecture by Sports Management Professor Jeff Levine from The University of Louisville.
Levine discusses how the U.S. changed the sports industry that they got from Europe. It went from being led by aristocracy and community to a for-profit business.
In what way has this change been a domino effect within the industry that we still experience today?
In what ways do you see the European model still emerging within the current U.S. sports industry?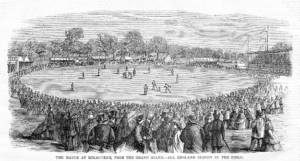 From cricket, racing, rugby, and soccer, many of these sports made their way to the Americas from Europe. Even the vernacular used then is used now in the industry.
In the eighteenth century, British Aristocrats formed "membership clubs" for people of note, nobility, and power. The word "club" can be found in the sports arena in many different ways. Some baseball teams are called clubs, and where you have the best seats in the arena.
These clubs consisted of the aristocratic elite and were dominated by white men. We see this as colonization came to the Americas and parts of Africa; through the years, the reign of white supremacy within mainstream sports was at an all-time high. Many became gatekeepers, only letting a choice few into the group.
This idea and concept moved into the present day as many companies were white male-dominated. This was a boys club, and few were able to maintain membership. But times have changed, and now there are many roles within these companies needed to make managerial decisions. Many companies made it their cornerstone to seek diversity within management, making it vital to advance the field into the millennium.
To know where you are going to land in the future, you must see the past. Understand how the industry has evolved and progressed over time. Read Foundations of Sports Management by Todd W. Crosset and Mary A. Hums. We found this free online publication to be very insightful on the origins of sports management to where it is currently.
Today's Industry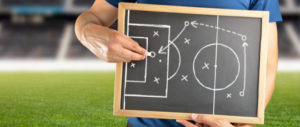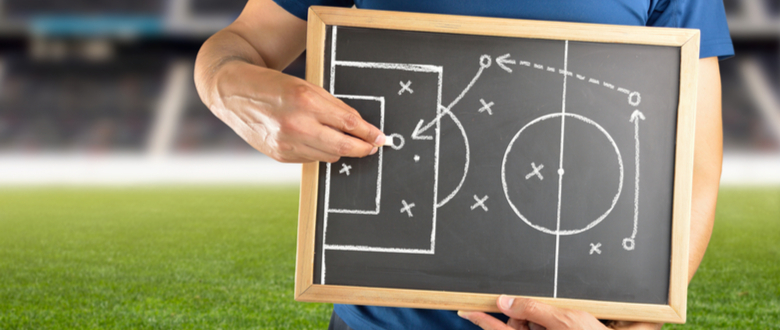 Over the last 150 years, this exciting industry has changed tremendously. Coming from behind the desk, many managers are stepping into organizing conferences and drafts.
This role in the sports world is essential because while the athlete is making the plays on the court, sports managers are making the moves behind the scenes. They tend to do the day-to-day business for athletes and sports organizations.
Sports managers even work in academia with college athletes and collegiate organizations. For example, check out this directory of Oakland A's front office. They have over 150 people listed for one team in one sport.
Check through the different jobs listed. Pick a few and do some research on what their job entails.
Many might ask if they need a background in sports to work in sports management. While many retired athletes obtain degrees in business and start careers in sports management, being an athlete is not a requirement for leadership in sports management. But a career in sports management takes dedication, skill, and hustle.
Seeking higher education within this field will benefit your network base and further your knowledge in business and navigating through the sports entertainment world. Here's a great panel with Southern New Hampshire University sports management professors and alumni.
They talk a lot about degrees and careers available in sports management. Are there any that caught your eye?
Two Popular Sports Management Tik Tok Accounts
If you have a Tik Tok Account, break out your phone, and let's take a quick break. We have gone on to the popular app and did some investigation on Sports Management and Marketing. When you log on to the app, go to the Search tab and type in Sports Management.
There are over 40 thousand videos on sports management and marketing, and they are a bit funny and encouraging. Don't get lost in the fray! Here are a few user accounts with great content:
@aliyahfunschelle
@dr.maguire
Investment Opportunity
A great book to check out is The Foundations of Sports Management 3rd Edition, Editors Andy Gillentine and R. Brian Crow. A team of leading authors aims to provide readers with a dynamic and comprehensive overview of the industry's core concepts and current trends.
Changes in Sports Management
Deloitte published a report on their sports industry outlook in 2021. Download and read through their report here. They describe that major changes will involve exploring fan engagement, leveraging more digital tools, and having an active role in inequality and injustice.
In what ways have you seen any of these trends play out this year so far?
Diversity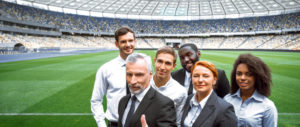 With time, many things change. If we aren't changing, then we are stagnant, lacking depth and development. From colonization to now, the "Boys Club" of Sports Management has changed.
In an Essence feature, we are introduced to nine black women leading the way in senior-level positions in the NFL, NBA, NHL, and the Major Leagues.
Take some time to read through their experiences in the sports business.
Traci Otey Blunt is the SVP of Corporate Communications and Public Affairs at the NFL. She is quoted in the article saying, "If I can do one thing to help make a change of perception of what the NFL is doing or isn't doing, then I feel like I've done something positive."
These women and men are working tirelessly to ensure there is an even playing field for those who will come up after them. Being a change agent isn't easy when you have to work against over 100 years of inequity. We always hear people talking about the old way of doing things, but if it is flawed, we must enlist people who understand disparity and put them in places of leadership.
Why is it important for culture, diversity, and inclusion within the Sports management industry?
Listen to this alumni panel on diversity from SUNY Cortland. Take notice how the diversity and inclusion initiatives don't happen by accident but have to be very intentional.
In what ways can you be a driving force for diversity and inclusion?
Tech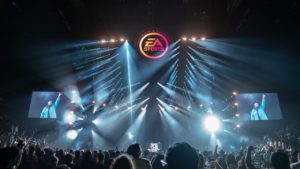 This is a growing industry, and with growth comes more opportunity. Technology will be one of the leaders of expansion within the industry.
USA Today reports companies are investing large sums in esports platforms, such as Amazon's $970 million purchase of the video game lives streaming service Twitch.
Esports competitions are also attracting significant investment: According to The Esports Observer, the most prominent esports prize pool was in 2018, when there was $41.26 million on the line for a Dota 2 competition in Vancouver, Canada. This event was later named the "Super Bowl of esports."
As we researched the tech advances in this industry, we were drawn to two different podcasts that offer valuable insight into the world of Esports and Esports Management. Check out the Esports Career Pathways Panel Discussion hosted by the UCI Division of Continuing Education and the Working in Esports Podcast #3 by Endpoint. The world of Esports seems limitless.
Our new routine has made many hesitant to attend events; companies are looking at innovative and creative avenues to monopolize the moment, and Esports is already ahead of the curve.
Investment Opportunity
Kim Davis from the NHL met with Cathy Engelbert from the WNBA and Carol Fulp, an authority on diversity and inclusion, to talk about how they are using their platform to create change. Are you interested in diving deeper into diversity in the workplace? Check out Carol Fulp's Success Through Diversity.
Opportunities in Sports Management
Now that you can get an undergraduate degree and an MBA in Sports Management, there are so many possibilities for the job force. As mentioned, this used to be the "Good ole boys Club," but women and Black Indigenous People of Color (BIPOC) are making history in the field.
Over the last few years, Historically Black Colleges and Universities (HBCUs) have implemented this degree into their programs. Universities such as Texas Southern University, Bowie State, and Virginia State are joining the list.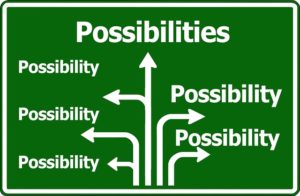 You must be creative. Your clients and organizations will look to you on how to elevate their brand and increase their bottom line. Your understanding of finance is crucial. When it comes down to it, many people will seek your counsel.
Check out this podcast that centers on jobs in sports management by The Sports Geek. There are over 300 episodes to choose from, with topics including data, leadership, and gaming. Pick one that sits within your wheelhouse and one that is a bit outside your strengths. Allow this to broaden your perspective of the sector.
Top Jobs
If you are currently working towards a degree, what will be your area of expertise or specialty? One way to help focus your studies is by looking at the top careers available and allowing that to guide you. Listed below are some of the top careers in Sports Management.
Athletic Coach.
Athlete Development Specialist.
Athletic Director.
Business Development Coordinator.
Contract Administrator.
Contract Negotiation Manager.
My Virtual Academy hosts interviews and webinars which give insight into the job force. Here is an in-depth interview with Allison Wright. Alison Wright, guest strategy manager for Olympia Entertainment.
Remember Trends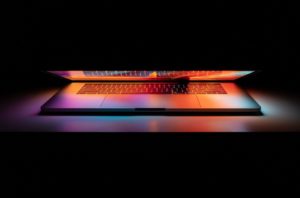 Remember that current trends in sports management are technology, engaging fans, and working in inclusion and diversity.
This, combined with the ongoing pandemic that we are facing, what job growth do you see in the coming future?
Sports Technology is an exciting field. In and of itself, it is projected to be a 30-billion-dollar industry. Explore the Women in Sports Tech website. Their membership is free and offers monthly newsletters. They also have amazing webinars, news reports, and a leadership series. Specifically, spend some time in the How I Got Into Sports Tech series.
A great place to start to brush up on your trending opportunities is in this webinar on Esports.
Investment Opportunity
If you have decided to get serious about diving deep into a sports management career, consider becoming a North American Society for Sports Management member. Members receive access to their Journal of Sports Management, online member services, and discounts on their NASSM conference.
Sports Management Talent Stack
As sport management professionals, talent stacks must be solid and ready to move with the times. You have to pay attention to the details. Usually, working in this capacity, you are held accountable for a lot within the organization, and many people count on you. You must be transparent and remember there is no I in TEAM.
In some instances, you are the quarterback for the company, and the decisions you make will affect the entire company. Like the rapper Eminem said, "the moment; You own it, you better never let it go. You only get one shot, do not miss your chance to blow. This opportunity comes once in a lifetime."
From ticket sales to the facility to the equipment the athletes work on, leaders within sports management have their hands in all aspects of the business.
Leadership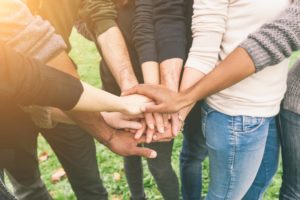 As an executive in sports management, leadership becomes the top skill in the toolbox.
You will be responsible for assembling teams of people and at the end of the day, making decisions on behalf of the organization.
You must be prepared to make crucial decisions at the drop of a dime.
You are the go-to person, and your team will look to you for guidance and inspiration.
Much of leadership is handling change and helping your team handle change.
Everyone has their leadership style, and you have to figure out which one works for you. Read through this article by Hubspot, which introduces eight types of leadership. Which style best fits you?
8 Styles of Leadership:
Democratic Leadership
Autocratic Leadership
Laissez-Faire Leadership
Strategic Leadership
Transformational Leadership
Transactional Leadership
Coach-Style Leadership
Bureaucratic Leadership
This is a lot of information, and we want you to pace yourself. Remember, slow and steady wins the marathon. While reading this article, take notes and compare them to the information provided.
What kind of leader are you?
Can you lead efficiently?
We have learned that while working in leadership, tact and tone will get what you want. You get more bees with honey than vinegar. Here's a free e-book by Dharmesh Shah titled "How to be a Leader."
Marketing
Your marketing stack must be reliable and creative. No matter the product you are managing or promoting, a progressive and robust marketing team must be in place—this is the heartbeat of production. Check out this Torrens University webinar on International Marketing Strategies for Sports Management.
Take notes and write out three things to keep in mind as you pursue sports management.
Investment Opportunity
Marketing is a necessity in business, and you need to have an understanding of this role, no matter your career. The world of sports has a niche market, and you must learn the specific tools needed to reach your targeted demographic. Here's a course offered through Coursera on Marketing. While it is offered for free, students who complete the course can purchase an official certificate.
Please listen to this inspiring Ted Talk with Nilesh Kulkarni as we end this course. We wish you luck, and remember that failure is only a lesson; it is never an option! You got this!
---
To Wrap Things Up
Congratulations on completing our Sports Management Stack course! This concludes the free online course for the Sports Management Stack. We hope that we have given you some good information to investigate further where you fit in this ever-changing career. Building a foundation is imperative, and we hope you can use this information to stand on as you continue to stack knowledge and skills within Sports Management.
If you're into professional sports, there are many career opportunities to consider. Management in this field offers unique jobs in sports marketing and event management, as well as sport managers, sporting goods sales, athletic directors, sports law, and much more.
Often, a business administration degree program can offer a concentration in sport management. Professional development in the sports field, at least in a management or leadership position, will require a master's degree.
Who hires sports managers? After earning your bachelor's degree, entry-level positions are readily available. However, with a graduate degree in the field, most sports marketing firms hire those with professional experience in amateur sports, coaching, sports science, or other fields of recreation. They also hire those with business experience in economics, marketing, event planning, and more.
Before you go, see the following: