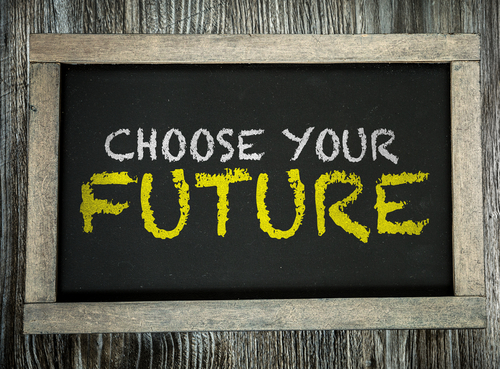 With an MBA in Accounting Management degree, there are many career advancement opportunities available in the field of Accounting. But which one is for you? Check out this guide to find a career path that fits your skills and interests!
Collecting data is a very important part of our everyday lives. It tells businesses about the services and products we are using. To be a part of this everchanging industry, check out our career guide today!
MBA in Cybersecurity Management
Are you looking to advance your career in cybersecurity management? An MBA in Cybersecurity Management could be just the degree you need. This graduate degree provides the skills and knowledge needed to understand the complexities of security technology, processes, and policies in this ever-changing digital world.
A Master of Business Administration in Economics Management is a degree designed to equip students with the knowledge and skills to be successful in the business world. This degree is ideal for those who wish to pursue a career in economics, finance, and management, as it covers a wide range of topics in the field.
Are you ready to make it on your own? Start your own business? Or learn how to properly manage a corporation? There are many possibilities for those willing to put in the hard work to earn an MBA in Entrepreneurship. How could you go wrong?
The field of Finance is growing by leaps and bounds. Along with that is the need for qualified personnel to fill supervisory or management positions. Without a doubt earning your MBA in Finance is a great idea for career advancement.
Global Management is a growing and diverse field. Especially if you are interested in international travel, perhaps a career in Global Management is for you. Whether you are into marketing, finance, or looking for a CEO position, earning an MBA in the field will up your game and get you that promotion you deserve! Take a look!
Are you looking for a career in Healthcare, but you're not interested in the "hands-on" approach to medicine? Don't worry. There's a place for you, too. Healthcare facilities need dedicated workers who can manage while also caring for the welfare of the public. This degree is great for patient caregivers, as well.
MBA in Human Resource Management
An MBA in Human Resource Management is a great option for professionals looking to advance their careers in the field of human resources. It is designed to equip graduates with the knowledge and skills to successfully manage and lead teams, develop strategies to recruit and retain talent and develop and maintain positive employee-employer relationships. Check it out!
Today, Information Technology is a crucial part of everyday life in most organizations. IT Specialists monitor and control computer systems that are necessary for the smooth operation of all businesses. If you are interested in a management position in IT, earn your MBA degree today.
An MBA in Nonprofit Management is a master's degree program designed to provide a comprehensive understanding of business principles, management skills, and fundraising strategies that are essential for success in the nonprofit sector. Take a look!
If you're in the field of Marketing, up your game by earning your MBA in Marketing. This strategic move will enhance your skills so you can further your career in the fast-paced world of advertising and promotions!
An MBA in Project Management degree is an excellent way for professionals to build their business knowledge and project management skills. With an MBA in this field, professionals will gain the skills necessary to lead projects from start to finish. What an exciting career… Check this out!
MBA in Supply Chain Management
Logistics and innovations in Supply Chain Management help businesses understand what the consumer wants and needs. Through this important degree program, those who earn an MBA in the field can obtain jobs in management as they oversee products and services from beginning to end. Check it out today!
MBA in Sustainability Management
For career advancement in the field of leadership, earning your MBA in Sustainability Management will allow you to focus on factors such as the environment, economic, and social outcomes relating to daily business operations. See our top 10 career picks, all providing a lucrative living and exciting opportunities.