Rankings
The 15 Best Online MBA in Cybersecurity Schools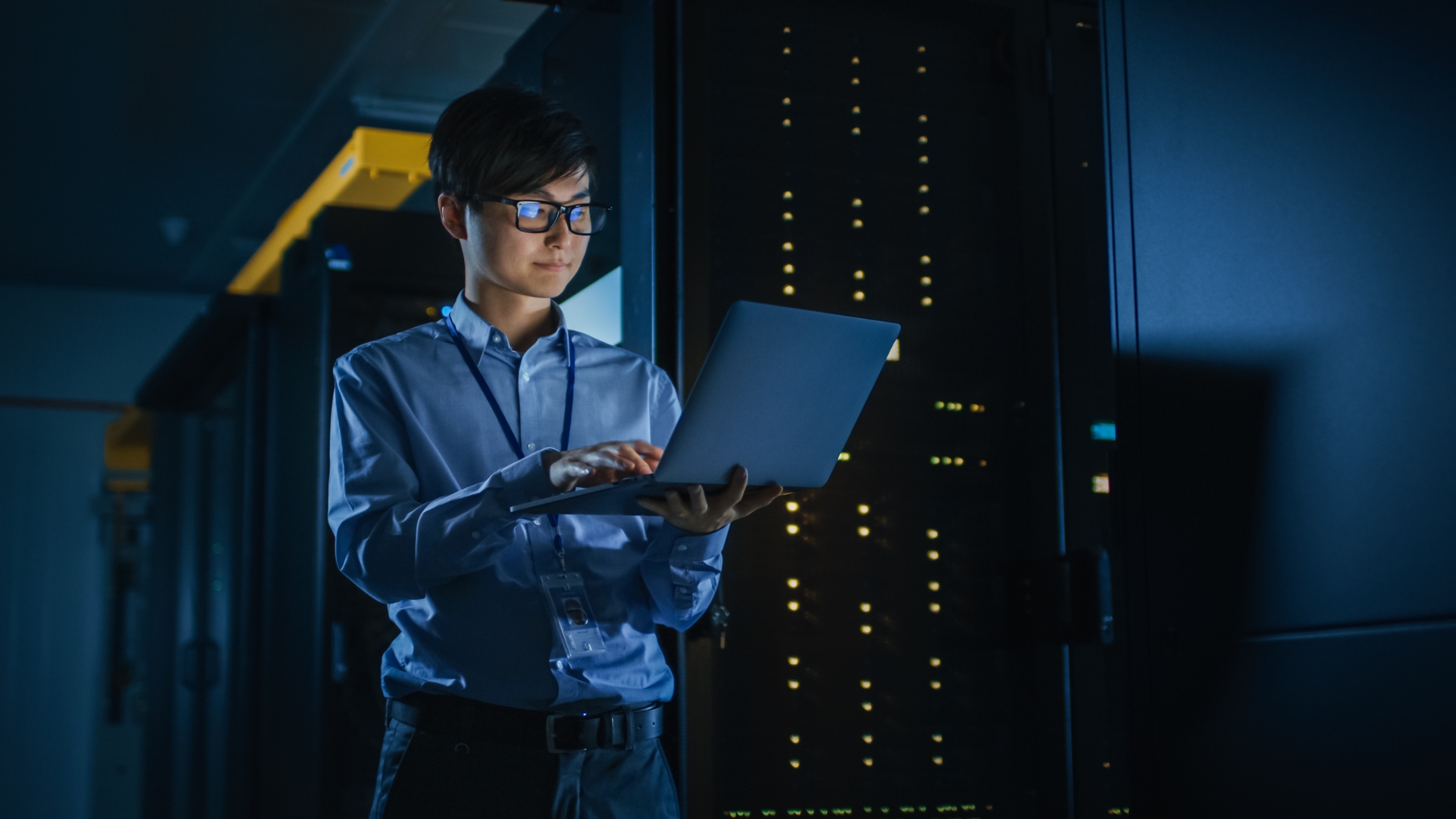 In this article, we will be covering...
The National Center for Education Statistics data shows more than 197,000 master's degrees in business conferred, evidencing the popularity of MBA programs. Apart from sharpening business skills, MBAs enable professionals to allows you to specialize in one field of study.

Cybersecurity is a specialization that is crucial today. As cybercrimes at all levels and across all businesses and industries are on the rise, there is a need for professionals with advanced skill sets in Cybersecurity, and on the business management side of things.
At A Glance
With an online MBA program specializing in Cybersecurity, students obtain essential business skills, as well as technology-driven training. Business leaders gain a distinct advantage by developing these Cybersecurity skills. Online Cybersecurity MBA programs offer students affordability, knowledge, flexibility, and expertise.
The 15 Best Online MBA in Cybersecurity Schools
University of South Florida

Online Master of Business Administration in Cybersecurity
The MBA with a concentration in Cybersecurity prepares students for business continuity and information security careers. Due to the nature of Cybersecurity, this concentration is fairly technical. In the capstone course, students integrate concepts through project work and case studies.
Instructors in the online MBA program work with instructional designers skilled in online learning best practices and the latest technologies. As a result, the program delivers courses and skill sets that immediately apply to the workplace. Through this program, you will learn how to balance life's demands and grow as a professional.
By participating in this program, students learn about data and how to interpret it to make informed decisions and explain what it means to the bottom line.
---
Maryville University

Online Master of Business Administration in Cybersecurity
Maryville's online MBA in Cybersecurity offers a curriculum grounded in reality rather than just research. As a participant in their program, you will gain a deeper understanding of your role in today's workplace through every aspect. Their online Cybersecurity MBA program at the John E. Simon School of Business and their faculty continuously develop partnerships with companies worldwide. By establishing these connections, it ensures that their Cybersecurity MBA addresses current industry needs and improves networking opportunities.
Here are the courses to expect in this MBA program:
Forensic Examination and Analysis
Controls for Effective Cyber Defense
Legal Aspects of Privacy and Compliance
Pen Testing
In addition to preparing you for a host of business positions – including getting a job in the C-suite – a Cybersecurity MBA can help you attain other promotional and personal goals in life.
---
Grand Canyon University

Online Master of Business Administration in Cybersecurity
Online education is one of GCU's strengths. The online master's degree in Cybersecurity program is available whenever and wherever you like. A total of 54 credits is required for the completion of this program. Several cutting-edge Cybersecurity courses are included in this online MBA in Cybersecurity program. Your core classes will cover the following topics:
Design of enterprise security and infrastructure
Organizations and leadership
Operational and strategic management
Applications of cyber-warfare
Upon graduation, professionals become equipped to take on decision-making roles in any company with vulnerable technologies.
---
Murray State University

Online Master of Business Administration in Cybersecurity
Murray State University offers an online MBA with a concentration in Cybersecurity program. Among the areas you'll learn are accounting, business analytics, managerial economics, corporate finance, and marketing.
Moreover, you will learn how to protect your organization's privacy, software, and information with a concentration in Cybersecurity. You will gain a stronger background in strategic management through their capstone course.
Murray State includes free self-paced accounting and economics modules to help you with background business courses. Your degree program will provide you with the opportunity to complete these courses. You can apply these modules to your MBA program regardless of your undergraduate degree.
---
Cedarville University

Online Master of Business Administration in Cybersecurity Management
Cedarville University offers a fully online Master of Business Administration program with a Cybersecurity Management concentration. Due to this coursework, you will be prepared to work in the highly sought-after field of Cybersecurity. As you study security laws and policies, you will learn how to identify risks and create security solutions for an organization's data.
Cedarville University's MBA program in Cybersecurity management prepares you to be a leader in the field. Following are some professions where you can advance your career:
Security Architect
Information Security Analyst
Chief Information Security Director
Lead Software Security Engineer
Penetration Tester
The courses are offered online, but students also have the opportunity to work on projects chosen for them, play simulation games, and develop their personal skills.
---
University of Illinois Springfield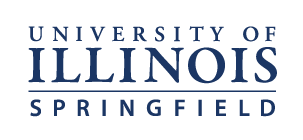 Online Master of Business Administration in Cyber Security Management
This online Master of Business Administration with a Concentration in Cybersecurity Management program aims to prepare emerging technology leaders in information security management's technical and non-technical aspects. Utilize creative problem-solving techniques to protect organizations' information systems from cyberattacks.
Here are some possible job positions that the University of Illinois can help you land:
Cybersecurity Manager
Information Security Analyst
General Manager of IT and Cybersecurity Teams
Cryptographer Analyst
You can begin your degree at a time that's convenient for your schedule with UIS Online programs, which feature multiple start dates per year.
---
Saint Thomas University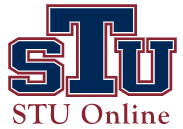 Online Master of Business Administration in Cyber Security Management
The 100% online Master of Business Administration with a concentration in Cyber Security Management at St. Thomas University will enable you to learn how to protect information technology assets against threats and attacks. These skills can be applied anywhere. The MBA online program will expose you to cutting-edge topics such as software and internet law, net neutrality, and news misappropriation.
Furthermore, you will learn how to plan, implement, and manage an effective information security program, focusing on risk management and business continuity. Additionally, you will learn about cryptography, network security, and operating systems protection, as well as fundamental cyber security technologies.
In-state and out-of-state students can enroll in the MBA in Cyber Security Management online program at the same tuition rate. Each course has a technology fee that is included in the total tuition.
---
University of Lynchburg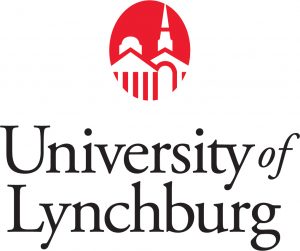 Online Master of Business Administration in Cybersecurity
The Master of Business Administration (MBA) combines practicality and strategic thinking with expertise in technology. This program aims to provide you with a better understanding of security threats and strategies for identifying and protecting organizations from them. This program will also make you eligible to earn four internationally recognized Cybersecurity certifications.
The Cybersecurity option blends business foundations with technology-driven courses. Here are some of the courses you can anticipate:
Marketing Management
Management Information Technology,
Global Business Competition and Strategy
Cyber Forensics Fundamentals
Distributed System Architecture and Administration
Cybersecurity Fundamentals
---
Florida Institute of Technology

Online Master of Business Administration in Cybersecurity
At FIU, the MBA with a Concentration in Cybersecurity program explores business principles from a management perspective, along with Cybersecurity practices. This 100% online program covers risk assessment, security frameworks, and computer security trends and best practices.
Some of the subjects to learn are:
Secure Networks and Communications
Security Enterprise
Introduction to Information Security Management
Host Based Security
As a result, you will gain specialized knowledge about security solutions and enterprise security, along with secure communications and networks. You will learn to identify and anticipate cyber threats based on policy, trends, and intelligence. The course will also teach you how to evaluate practices and procedures in order to prevent or minimize attacks.
---
Brenau University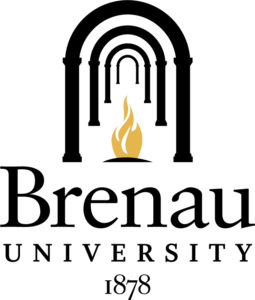 Online Master of Business Administration in Cybersecurity
This online MBA in Cybersecurity program provides graduates with a thorough understanding of Cybersecurity threats and safeguards. Since the Internet has grown rapidly, several new information channels have been created, making securing these channels and their underlying systems a top priority for the industry. Instead of training computer scientists, this program prepares managers to talk intelligently about information assurance within their organizations.
Here are the courses you'll be studying at Brenau:
Disaster Recovery and Business Continuity
Integrated Business Operations
Computer Network Security
Business Education – Law and Business Ethics
Strategic Management and Policy
Budgeting for Managers
Fraud Prevention & International Control
Risk Management and Compliance
Principles of Information Assurance
After completing the prerequisite sequence, a minimum of 42 to 45 semester hours is required.
---
Bellevue University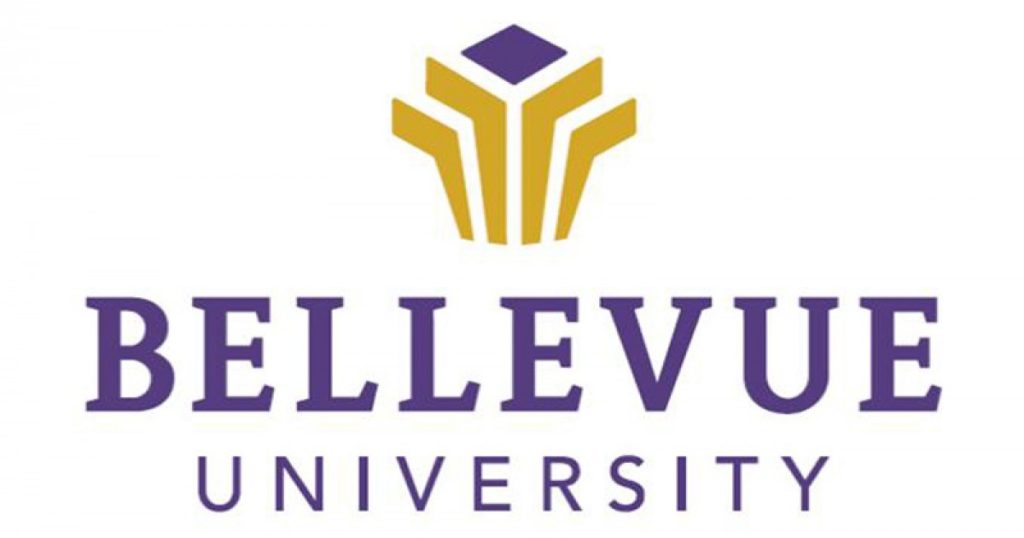 Online Master of Business Administration in Cybersecurity
Bellevue University's MBA program with a concentration in Cybersecurity will equip you with the skills and knowledge you need to lead your organization to success. Their MBA program will help you improve your problem-solving, decision-making, and team-building skills in areas like finance, accounting, marketing, media, logistics, and performance.
During this MBA program, experienced faculty members will mentor and guide you. They have real-time insights and guidance because of their experience working at companies such as Cox Communication, Union Pacific, and several major auditing firms. Also, you will build a portfolio that can help you gain a promotion or job opportunity in the future.
Become a part of their MBA program without taking admissions tests or paying admissions fees.
---
The University of Texas at Tyler

Online Master of Business Administration in Cybersecurity
Companies are expanding their hiring habits as the demand for cyber security managers grows faster than the available talent pool. Fortunately, UT Tyler's specialized MBA in Cyber Security program prepares students to play leadership roles in data protection. Aside from entering the IT sector, graduates can also go into backgrounds such as business, finance, and marketing.
You can work for the following positions after finishing this MBA program:
Information Security Officer
Security Systems Administrator
Security Consultant
Vulnerability Assessor
Project Manager
The curriculum for the MBA in Cyber Security online consists of 12 courses, which cover 36 credit hours.
---
University of Baltimore

Online Master of Business Administration in Cybersecurity
UBalt's MBA Specialization in Cyber Security and Organizational Resilience focuses on governance, risk, and compliance to prepare professionals to address risks and threats associated with digital technologies.
In addition to various completion times, delivery methods, classes per semester, and specializations, this program is highly flexible. Here are some specialization options that you can choose from:
Cyber Security and Organizational Resilience
Global Management
Data Analytics
Managing Financial Performance
There are 12 foundation courses in the basic MBA curriculum, but if you have prior experience, these can be forgone. As part of the Cyber Security and Organizational Resilience concentration, students will also study topics that can help students prevent and respond to digital threats.
---
Lawrence Technological University

Online Master of Business Administration in Cybersecurity
Communication, strategy, leadership, and managerial skills are among the most sought-after skills in a business and management graduate. LTU's fully online MBA with a concentration in Cybersecurity prepares students for growth opportunities in leading companies, non-profit organizations, and government agencies.
Some of the core courses you'll learn are:
Global Business
Strategic Marketing Management
Enterprise Information Technology
Corporate Finance
Companies worldwide need MBA talent to strategize and advance in the evolving global market. In real-world business situations, you can make critical decisions with the help of an MBA from Lawrence Tech. There are 27 core credits and nine concentration credits required in this MBA program online.
---
American University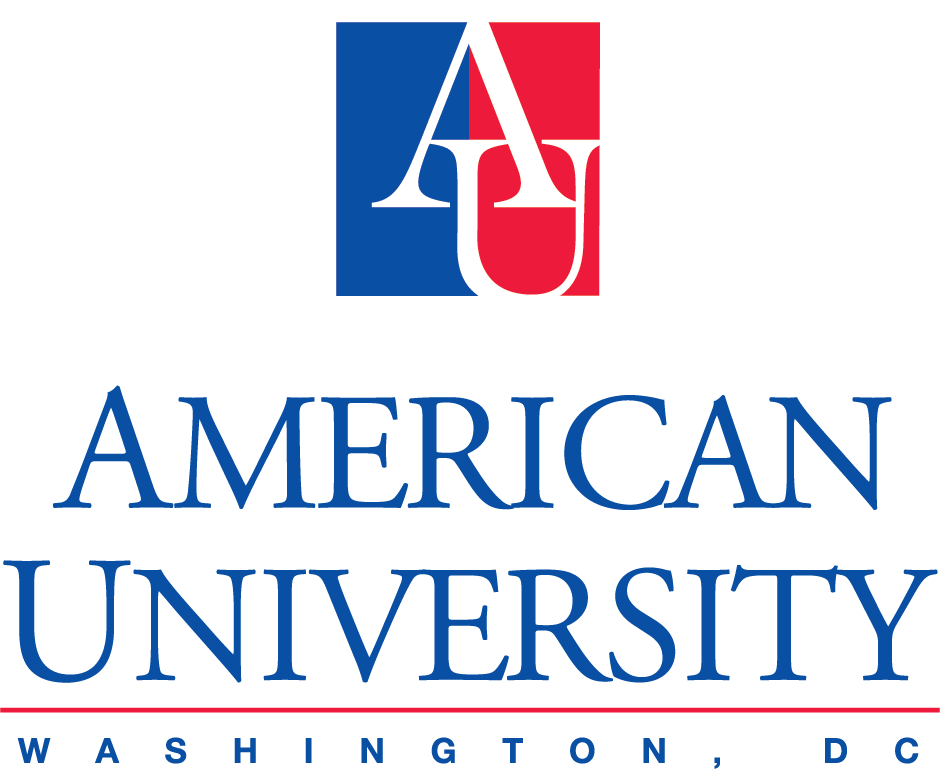 Online Master of Business Administration in Cybersecurity
The MBA online, focusing on the Cybersecurity program, aims to provide professionals with strategic management and communication skills that will allow them to advance in their careers. The online MBA program offers foundational business insight, immersive experiences, and industry-specific focus areas. They also provide opportunities to make new connections within the nation's capital due to their location in Washington, DC.
Cybersecurity in this MBA program is examined through the lens of management, focusing on preparing for, preventing, detecting, and responding to cyberattacks. 
Some of the courses in this program include:
Cybersecurity Governance
Cybersecurity Risk Management
Database and Big Data Management
Difference Between MBA and MS in Cybersecurity
Many prospective students would be intrigued about how a Master of Science in Cybersecurity would differ from an MBA in Cybersecurity. Knowing the difference between the two would be ideal before signing and enrolling in a specific higher education program. Even though both degrees can help you advance in Cybersecurity-related positions, they cover different subjects.
Check out the individual strong points of each program:
Master of Science in Cybersecurity
Focuses more on computer engineering and information technology, with a few management courses.
The technical aspects of Cybersecurity are typically covered in Cybersecurity courses
Prepares students for a variety of positions in cyber security and management
Takes 1 to 2 years to finish
Master of Business Administration in Cybersecurity
On the other hand, an MBA in Cybersecurity focuses more on business and management degrees but also comes with a lot of courses related to Cybersecurity.
Courses on cyber security typically cover technical talent management, policy, ethics, and sales.
Takes between 2 and 3 years to finish
You can land jobs related to business and information technology
The focus points of the MS in Cybersecurity and the Cybersecurity MBA are generally different, even though both degrees carry several roles. In a nutshell, what's important to note is that MS programs are much more technical, while MBAs are much more focused on business and management.
Due to the high demand for both business and information technology-related jobs, it's safe to say that both these master's degrees are great stepping stones to level up your professional career. What's important is to match your career goals and current skill disposition with one of the other options.
Rising Demand for Cybersecurity Jobs
Before diving deep into the various Cybersecurity jobs, let's investigate why Cybersecurity jobs are increasing every day. And the first thing to be aware of is the cyber threats many people and businesses experience. The term cyber attack refers to an attack that uses cyberspace to target us or our digital devices. And we use cyberspace to explain digital weaponry meant to harm us since it is a virtual space that doesn't exist.
There are 30,000 hacks on websites worldwide every day. And cyber attacks have been experienced by 64% of companies worldwide. In 2021 alone, 22 billion records were breached. If you consider it, an unauthorized third party can access any digital network. In the wake of a cyberattack, an organization loses data, money, and the trust of its customers. The implementation of Cybersecurity prevents these dangerous cyberattacks. Security involves protecting computer systems and networks from unauthorized access.
As digital data generation increases, cyberattacks are expected to quadruple soon. As organizations require professionals who can ensure data security, the number of Cybersecurity jobs will only grow. For example, employment for information security analysts is projected to grow 35 percent in the next decade. The job opportunities for cyber security jobs are limitless, and the workforce is limited.
Career Outlook for MBA in Cybersecurity Graduates
A Cybersecurity MBA is not guaranteed to land you a specific job within a Cybersecurity company. However, the skillset and experiences you gather in this concentrated MBA program would rather help you get exposed to dealing with managerial and business-related concerns. Here are some job positions that you can apply for after finishing an MBA In Cybersecurity:
Security Auditor or Analyst
Similar to business analysts, security analysts assist organizations in making decisions by conducting original research and producing reports. Analysts in the field of Cybersecurity focus on technical matters. Security analysts are some of the most technical jobs that MBA graduates can expect to see. And MBA programs may be a good fit for students with relevant experience in IT, cyber security, or other business-oriented fields.
Cybersecurity Policy Director or Advisor
Most cybersecurity jobs benefit directly from MBAs, especially those in senior policy and advising roles with expertise in financial management and operations management. After finishing this graduate degree, you can become a Cybersecurity policy director or advisor. Privacy directors and compliance directors are common cyber security roles at this level. The positions of director of privacy are at the center of cyber security policies, consumer protection, regulatory affairs, and corporate goals. A variety of courses in MBA programs are ideal for these high-level policy positions.
Cybersecurity Manager
IT project managers are the most common members of IT teams or organizations. You can check many companies and organizations constantly in need of Cybersecurity managers. Information technology industries require project managers to manage small, fast-moving teams. In addition to understanding the technical matters the team is tackling, Cybersecurity managers must have the ability to interact with stakeholders who could not be exposed to the field's jargon terms.
Chief Information Security Officer
Chief Information Security Officers are usually in charge of maintaining an organization's information security. Information security and risk management program development and maintenance are the responsibilities of the CISO, as well as interacting with stakeholders and informing them of security concerns. For this reason, knowledge of Business Law is a plus. After gaining experience in other Cybersecurity roles, you can finally become a CISO. This high position requires you to hold an MBA with a computer-related specialization, and you should possess a wide range of skills.
Database Administrator
Database administrators manage and monitor databases. It is their responsibility to design, create, and maintain the database. Database administrators must also ensure data protection and security. Organizations cannot function smoothly without database administrators. A database administrator's role involves ensuring the database runs smoothly and securely. High demand and high salaries are associated with this role.
Security Architect
To prevent malware attacks, security architects must design robust security structures. This is another viable job that you can have after graduating with an online MBA in Cybersecurity. Other members of the security team receive technical assistance from them, as well as perform vulnerability tests. An information technology or computer science degree is preferred to become a security architect.
Malware Analyst
To understand the nature of cyber threats, malware analysts identify and examine viruses and trojans. Their final step is to document the methods of avoiding malware threats by developing malware protection tools. To become a malware analyst, you need a computer science or information technology degree. But an MBA in Cybersecurity is definitely a great asset when looking for this kind of job.
Frequently Asked Questions
What are the advantages of studying an online MBA in Cybersecurity?
Online courses and degrees, in general, have many benefits. Online MBA programs in Cybersecurity are no exception:
More affordable tuition fees
Savings on commute and transportation costs
Asynchronous set-ups, allowing students ultimate flexibility
You can choose to study from anywhere and at anytime
Online MBA in Cybersecurity comes with the same academic quality offered with an in-person MBA in Cybersecurity programs
However, it's worth noting that online courses can be difficult for some students.
Is it worth it to enroll in an online MBA in Cybersecurity?
The short but sweet answer is Yes. Cybersecurity MBAs prepare working professionals to assume organizational management responsibilities by combining technical foundations and business skills. As a hybrid field of study, it facilitates the collaboration of both non-technical business workers and technical developers. Students are able to share their personal experiences in their areas with each other this way.
Is there a continuing rising trend for Cybersecurity jobs in the future?
One of the most popular graduate degrees is an MBA Cybersecurity. Graduate business schools partner with the National Security Agency in running the Cybersecurity aspect of this program. For those who wish to combine the power of an MBA with the technical expertise of the security field, the industry offers a good return on investment. businesses and organizations pay salaries well for Cybersecurity and business-related positions.
The Labor Statistics bureau is estimating that about 19,500 information security analyst jobs will be available over the decade; this environment should continue to make this degree a popular one for the foreseeable future.
Wrap Up
There is rapid growth in the Cybersecurity industry. Cyberattacks are increasing yearly, and organizations realize how important it is to protect data and technological assets. Due to this, Cybersecurity professionals are in high demand.
Businesses are creating specialized MBA programs focused on cybersecurity management to meet the demand for Cybersecurity experts. Traditional MBA programs in business schools follow a similar curriculum as Cybersecurity degrees, with additional courses about data security and preventing cyberattacks. Enroll in this MBA now if it matches your academic and personal goals. 

---
Before you go, see the following: