Rankings
The 5 Best Online MBA in Retail and Sales Management in 2023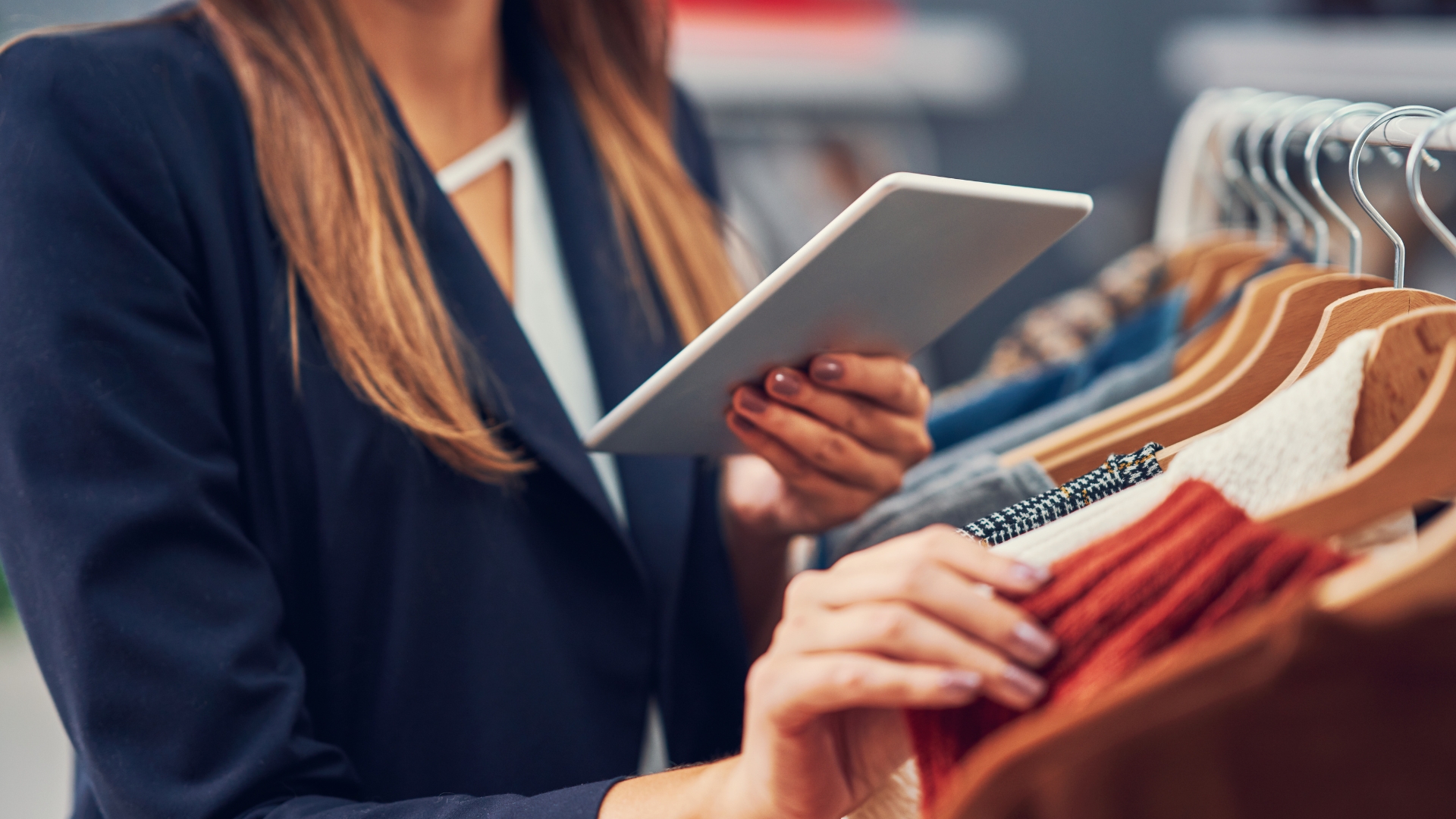 In this article, we will be covering...
Many of the best online Master of Business Administration (MBA) programs offer the retail and sales management concentration or the like for working professionals interested in the field. These online MBA in Retail Sales Management programs emphasize advanced knowledge and skills development in business administration with specific applications in the retail industry.
The specific skills in Retail and Sales Management include customer relationship management, strategic planning, supply chain management, and merchandising, as well as e-commerce and digital marketing.
Due to their online coursework, the best online MBA in Retail Management programs and the like offer maximum convenience and flexibility for working professionals without compromising on academic quality.
At a Glance
The best online MBA retail management programs prepare online students for leadership positions like marketing managers, sales managers, and retail marketing managers. The intensive preparation starts with business-centric courses – every single one of these programs is a business administration program at their core, after all – followed by relevant retail and sales management-related courses.
Every MBA in retail management program has a culminating requirement, too – either a capstone project or a master's thesis – before the graduate degree can be awarded.
Keep in mind that an MBA degree is among the most challenging and, thus, students must be prepared for intensive study sessions. The challenges are well worth it, however, because the rewards of career advancement, personal fulfillment, and fast returns on investments can be enjoyed soon after earning the MBA degree!
Best Online MBA in Retail and Sales Management Programs
The five best online MBA in retail and sales management programs and the like featured here are offered by business schools with an Association to Advance Collegiate Schools of Business programmatic accreditation. The AACSB accreditation is considered the gold standard with less than 200 schools worldwide recognized with it.
These business schools are also part of regionally accredited colleges and universities, meaning their academic quality and other measures of performance are in compliance with the higher education standards set by the U.S. Department of Education.
University of Louisiana at Lafayette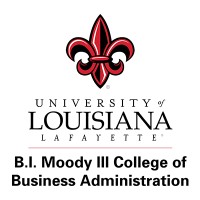 B.I. Moody III College of Business Administration
Online MBA in Sales Leadership Program
Tuition per Credit: $387.88
Units Required: 33 credits
Program Length: As few as 15 months
Financial Assistance Options: Federal financial aid, scholarships and grants, loans, and payment plans
Students in the MBA in Sales Leadership Program don't just learn advanced business administration principles and practices with specific applications in sales management. Their intensive training also enables them to market and sell themselves, so to speak, in the job marketplace and, thus, provide them with a competitive advantage for leadership positions. Of course, their skill sets include the effective and efficient ability to market and sell goods and services to their target markets, as well as lead high-performing sales teams.
Interested students will also find that the online MBA program encourages soft skills development applicable to numerous business and non-business settings. Their communication, negotiation and critical thinking skills become developed faster than before, and their technical skills development keeps pace, too!
These hard skills include customer relations management, customer focus, organizational and consumer behavior, sales promotion, operations research, financial analysis and management, international business knowledge, and managerial economics.
Courses:
Organizational Behavior and Leadership
Marketing Management
Negotiations
Customer Relationship Management
The accelerated courses last for eight weeks and students can choose from five start dates. Online students benefit from the dynamic online community, as well as access to online tutoring, technical support, financial aid, career support, and online library services. Indeed, Louisiana is dedicated to student success and delivers on it!
---
William Paterson University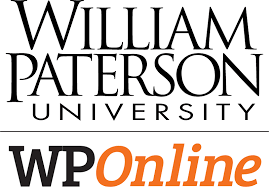 Christos M. Cotsakos College of Business
Online MBA in Sales Strategy Program
Tuition per Credit: $583
Units Required: 30 credit hours
Program Length: As few as 12 months
Financial Assistance Options: Federal financial aid, scholarships and grants, and loans
The MBA in Sales Strategy program at WPU is widely considered an excellent training ground for current and aspiring leaders in the retail and sales management sector! This is because of its emphasis on a comprehensive coverage of the best practices in contemporary business administration combined with a specialized focus on sales strategy. Students, most of whom are working professionals with a few years of relevant professional experience under their belts, learn the latest in the creation, implementation and growth of successful sales plans within organizations.
While the effective use of cutting-edge tools and technologies, such as advanced business analytics and data analysis, is emphasized, students are also encouraged to apply their soft skills. The skills in critical thinking and reasoning, for example, are a must when using data visualization techniques. By understanding the people-related aspects of sales strategy, such as persuasion, influence and negotiation, the organization's revenue goals can be better understood, too.
Courses:
Data-Driven Decision Making and Sales Analytics
Strategic Sales Process, Planning and Design
Strategic Sales Leadership
Marketing Strategy
Among the career opportunities for graduates include market research analysts, sales strategy directors, and vice president for sales, usually with relevant work experience.
---
St. Cloud State University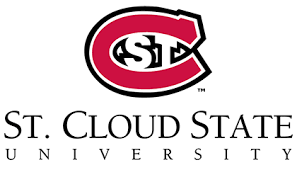 Herberger Business School
Online MBA in Professional Sales Program
Tuition per Credit: $633.33
Units Required: 30 credits
Program Length: As few as 10 months
Financial Assistance Options: Federal financial aid, scholarships, and military and veteran benefits
If you're interested in meaningful career advancement in the retail industry, then you should consider the MBA in Professional Sales program at St, Cloud State! The comprehensive curriculum emphasizes contemporary principles and practices of business administration and encourages the use of social media, technology and an international perspective in professional sales. The business courses cover topics in operations management, finance and accounting, and marketing, as well as information technology in business.
Students also learn advanced methodologies used in creating and maintaining customer relations, in managing effective sales teams, and in using cutting-edge technologies like sales and account analytics. Professors, all of whom have relevant work experiences and post-graduate degrees, provide students with the tools that contribute to their personal and professional growth.
Courses:
Professional Selling
Sales Management Strategy and Practice
Advanced Sales Techniques and Topics
The curriculum itself emphasizes ethics and sustainability among business leaders, and it's embodied in the Know-Do-Be philosophy. No wonder graduates become successful in business with occupations like sales managers, marketing managers, and business sales consultants. Prospective students must be prepared for the selective admission process with a one-on-one interview with the program director possible.
---
University of Houston Downtown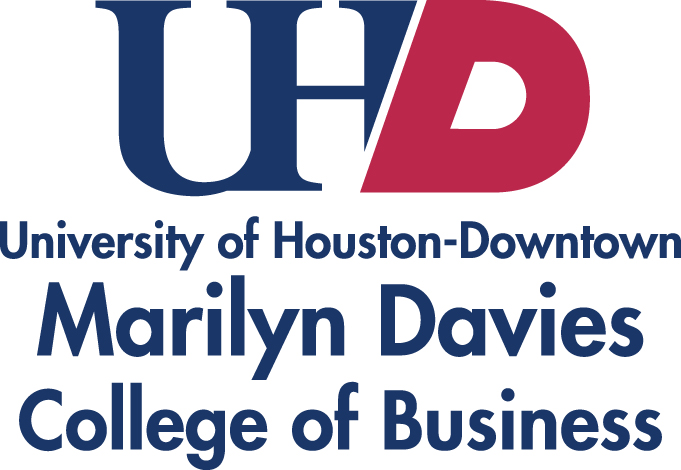 Marilyn Davies College of Business
Online MBA in Sales Management and Business Development Program
Tuition per Credit: $469.50 (Resident); $828.50 (Non-resident)
Units Required: 36 credits
Program Length: 2 years
Financial Assistance Options: Federal financial aid, scholarships and assistantships
The MBA in Sales Management and Business Development program at the University of Houston is best suited for current professionals in sales and business management due to its advanced courses. But career changers and other working professionals interested in career advancement opportunities in the retail sector are also welcome.
Regardless of their background, students are encouraged to explore innovative ideas in customer relations management, sales management and business development. By emphasizing innovation, the program is considered among the best producers of next-generation leaders in the retail industry.
Courses:
Advances in Personal Selling and Sales Analytics
Sales Negotiation & Communication
Digital and Social Selling
Sales Leadership and Managerial Performance
Sales Management Strategy
Students in the sales management program hone their skills in sales leadership with courses in strategic planning, sales planning and professional selling, and sales analysis. There's an emphasis on effective communication skills throughout the program with specific applications in report conceptualization and presentation.
---
Ohio University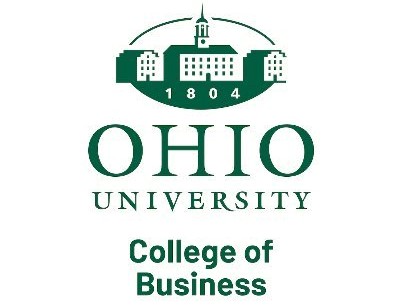 College of Business
Online MBA in Strategic Selling and Sales Leadership Program
Total Tuition: $35,980 (In-state)
Units Required: 35-36 credits
Program Length: 2 years
Financial Assistance Options: Federal financial aid, scholarships and assistantships
Your success as a data-driven professional can start by enrolling in the MBA in Strategic Selling and Sales Leadership at Ohio University! Being an effective leader of sales teams is emphasized in the program but students are also encouraged to become effective leaders as a whole.
Ohio University is considered among the best institutions for MBA-seeking working professionals, thanks to its exceptional student learning and graduate outcomes. Its competent and credentialed professors, who provide standout student support services like one-on-one mentorship, are part of the reason for its excellence in business education.
Courses:
Building and Developing Customer Relationships
Sales Leadership
Sales Analytics
Students have in-person networking opportunities, too, thanks to Ohio's weekend Leadership Development Conference at its Athens campus. Students also receive career services from the Graduate Career Acceleration Team composed of a personal career coach, a career concierge, and a branding expert.
Admission to Graduation: What You Need to Know About the Best Online MBA in Retail and Sales Management Programs
You must perform thorough research into the online MBA retail management programs you're interested in before sending your application requirements. Here are general aspects of these programs that you must consider, nonetheless.
Admission Requirements
Every online MBA retail management program has its specific admission process and criteria but the common requirements to be considered for admission include:
Bachelor's degree
Official academic transcripts with minimum cumulative GPA
GMAT/GRE scores
Professional resume or curriculum vitae
Letters of recommendation
Statement of purpose or intent
Be sure to complete the details required on the application form and pay the application fee, if any.
Curriculum and Courses
Every online MBA retail management program has its specific curriculum and program of study, but the online courses consist mostly of core business administration courses including:
Financial and managerial accounting
Business statistics and economics
Business law and ethics
Financial management
Organizational behavior
Marketing management
Strategic management
Operations management
MBA in retail management online programs obviously have several retail and sales management concentration courses.
Retail Management: Principles and Practices
The introductory retail management course provides an overview of the best principles and practices of retail management, such as business models, strategy formulation, and retail technology.
Sales Management and Techniques
Students learn about the best in sales management including its strategies, techniques and technologies, from sales planning and implementation to evaluation.
Consumer Behavior and Market Research
The course explores the theories and applications of consumer behavior and their implications on marketing strategies in particular and retail marketing in general.
Retail Operations and Supply Chain Management
Students learn advanced concepts in retail management including logistics, inventory management, and supply chain management.
E-commerce and Digital Marketing Strategies
The course is an extensive survey of the ever-changing e-commerce industry and the digital marketing strategies used in the retail sector.
Visual Merchandising and Store Design
Students explore the wide range of aspects related to visual merchandising and store design that will result in attractive and immersive retail environments.
Retail Pricing and Promotion Strategies
The course is an exploration of the pricing and promotional strategies, such as sales promotions, advertising and loyalty programs, used in retail environments.
Retail Analytics and Business Intelligence
Students acquire the skills that allow them to leverage data analytics and intelligence tools in retail marketing programs.
Retail management students can also choose from numerous electives to tailor their learning experiences. Choices include international retailing, strategic brand management, and retail store development.
Capstone and/or Thesis Requirements
Aside from online courses, the best online MBA retail management programs also require students to complete either a capstone project or a master's thesis. The practice-based capstone project addresses specific issues while a master's thesis is an independent research study that adds to the current body of knowledge.
Time-to-degree
Students in online MBA retail management programs can successfully complete the academic requirements in two years, on average, of full-time studies. But your time-to-degree will differ depending on your choice in an MBA program – accelerated programs allow a 12-month time-to-degree while part-time programs allow for completion at your own pace.
Online Learning Experiences
Online MBA retail management programs obviously use an online mode of instruction that includes these learning experiences:
Live synchronous lectures and pre-recorded lectures
Discussion boards and forums
Virtual classroom sessions where interactive discussions are the norm
Case studies and simulations
Collaborative group projects and assignments
Online digital libraries and learning resources
Student support services
Both in-person and virtual networking opportunities are also provided for online students.
Residency Requirements
Not every online MBA retail management program has in-person residency requirements. But the programs that require them usually do so for on-boarding/orientation purposes, local internships, and/or even international immersions.
Skills Learned
Students develop skills in two major areas that, in turn, contribute to their well-rounded education in their choice of an MBA program.
Technical Skills
These skills are in sales strategy, customer relationship management, and retail operations, as well as sales analytics and digital marketing.
Transferable Skills
The sales management degree also develops the student's creative process and its related skills, known as soft skills. These include leadership, communication, problem-solving, decision-making, collaboration, and negotiation and persuasion skills.
Tuition and Financial Aid
Earning a graduate degree in business administration can be expensive with a total cost of attendance ranging between $30,000 and $120,000-plus! Looking into financial aid options is then a must, and these include filing for FAFSA and applying for scholarships, grants and assistantships.
Popular Career Paths
The job opportunities that come with earning an MBA in retail and sales management are aplenty, not to mention that the average annual salary is in the six figures!
Retail Store Manager
You will oversee the daily operations of retail stores, from human resources management to sales strategy planning.
Sales Manager
Your job will require management of an entire sales department including sales team leadership and setting sales targets and strategies.
Retail Buyer
Your responsibilities will include selecting and purchasing goods for sale in retail stores.
Merchandise Planner
You will be in charge of the analysis of sales data, customer preferences, and market trends that will be used in the development of merchandise plans.
Retail Operations Manager
Your expansive job duties include inventory management, supply chain management, and store layout.
E-commerce Manager
You will focus on the development, implementation and evaluation of online sales plans for web-based retail businesses.
Regional Sales Manager
While the specific duties of regional sales managers differ, the common duties include overseeing sales teams and their activities within a specific area.

Frequently Asked Questions
What are the benefits of earning an online MBA in Retail and Sales Management degree?
With your advanced knowledge and skills, you will become a valuable asset in the retail sector! Your career advancement opportunities include being a marketing executive, a marketing manager, or a sales executive.
What are the professional organizations in retail and sales management?
Look into membership in the:
National Retail Federation (NRF)
Retail Industry Leaders Association (RILA)
Sales Management Association (SMA)
National Association of Sales Professionals (NASP)
Professional Retail Store Maintenance Association (PRSM)
Society of Sales and Marketing Professionals (SMEI)
What professional certifications are available for retail and sales management practitioners?
Consider these professional certifications:
Certified Retail Professional (CRP)
Certified Sales Professional (CSP)
Certified Professional Sales Manager (CPSM)
Certified Sales Executive (CSE)
Certified Professional in Sales and Marketing (CPSM)
You may also consider completing a postgraduate degree program, such as a Doctor of Business Administration or DBA.
What can you do to leverage your MBA degree?
Seek internship experiences that will boost your practical skills. Establish an extensive network and capitalize on it. Develop specialized skills while upgrading your general business skills. Consider being an entrepreneur.
---
Before we go, see the following: