Rankings
The 5 Business Schools for Luxury Brand Management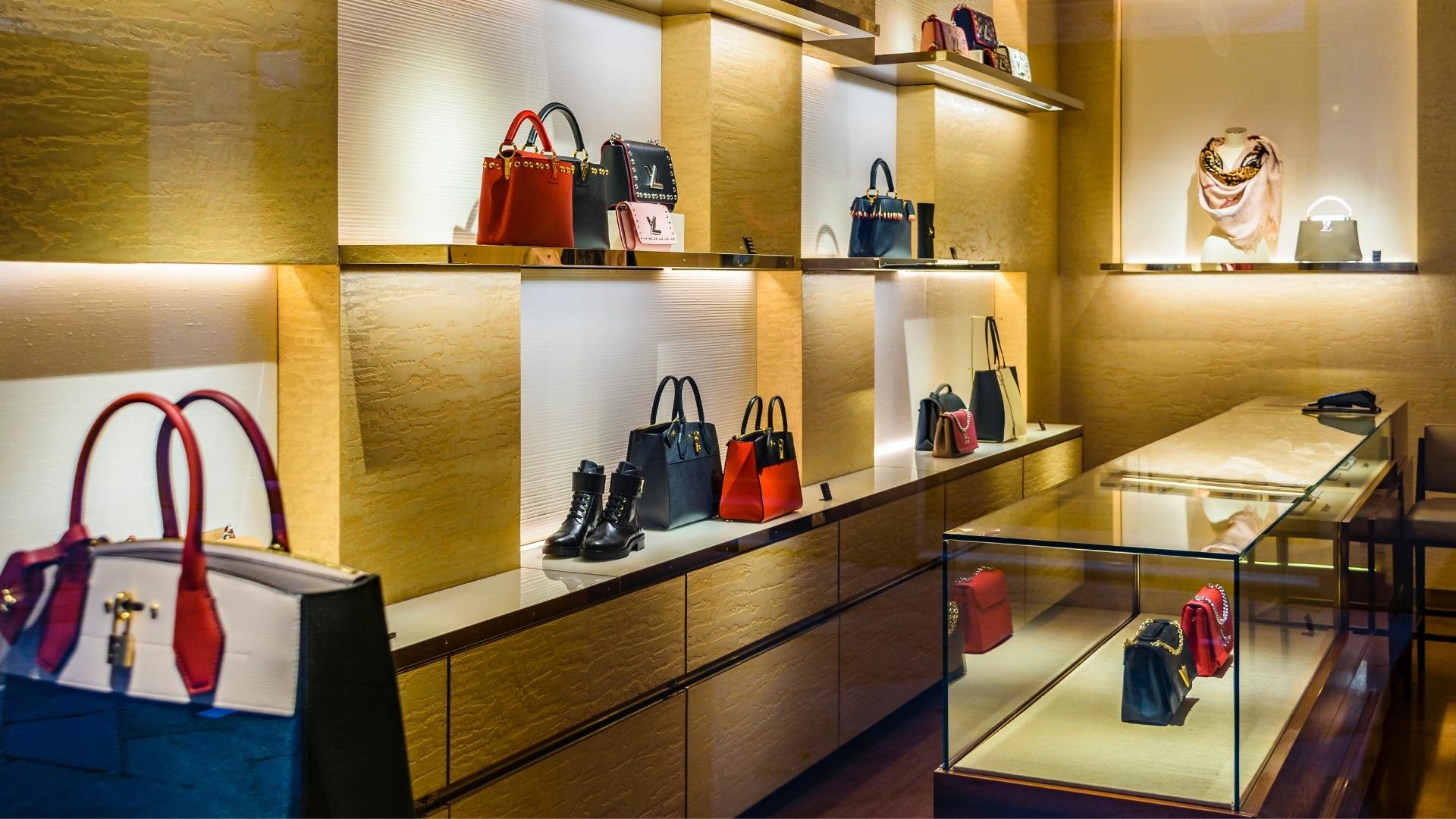 In this article, we will be covering...
Despite the economic crises gripping the world, we continue to see shoppers visiting luxurious brand stores everywhere. In fact, the global luxury goods market size is only predicted to grow in the years to come. Studies estimate it to reach $352.84 billion in 2027, from only $257.26 billion in 2020. Based on this data alone, one can infer that the luxury brand market offers promising job prospects.
Earning a degree in Luxury Brand Management makes sense if you'd like to work for big-name brands like Dior, Louis Vuitton, Ferrari, Oscar de la Renta, Versace, and more.
By obtaining the right education and training to succeed in this field, you can qualify for specialized jobs in luxury companies and contribute to their growth.
What the MBA in Luxury Brand Management Offers
A luxury industry MBA offers benefits beyond your paycheck. As an outcome of this degree, you will be able to work and collaborate with multinational companies in the US and worldwide.
With this MBA specialization, you learn about luxury brands and enhance your creativity. In fact, you can use it as your stepping stone in creating or launching a brand of your own!
In the US alone, the number of MBA programs in Luxury Brand Management continues to rise. These programs cover topics related to luxuries, such as industrial design, production and logistics, and branding, but also encompass general education and fundamental business topics, such as finance and marketing.
A luxury-related firm may also offer internships or consulting on a project through these programs. It's time to take advantage of this MBA and land your dream job position in the retail luxury industry.

The 5 Business Schools for Luxury Brand Management
New York University

In New York City, luxury is everywhere, and it's a great city to study a fashion and luxury MBA offered at New York University. The Stern School of Business has designed this program which specializes in the luxury market.
The Stern MBA program has produced graduates who have been hired by high-end companies like Oscar de la Renta, Coach, and Burberry. A one-year MBA program in Fashion and Luxury offers students real-world experience through project components.
The Fashion & Luxury MBA curriculum integrates Stern Solutions experiences to help you build a portfolio of skills, relationships, and experiences that will prepare you for success.
NYU Stern Solutions works with industry-leading companies to solve real-time business challenges leveraging NYU Stern's location at the center of the global fashion & luxury ecosystem. As part of your coursework, you will participate in experiential learning activities each semester.
As such, get ready to dive into excellent opportunities like these in four seasons:
Summer Semester: NYC Immersion
Fall Semester: Fashion & Luxury Digital Solutions and Stern Solutions Project
Winter Semester: European Immersion
Spring Semester: Stern Solutions Project and Electives
---
Columbia University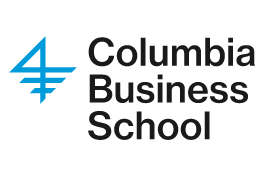 Students learn about luxury brand marketing strategies through Columbia's semester-long joint program with New School. Students can connect with local luxury brands through Columbia's Retail and Luxury Goods Club.
As specialized MBA programs, Luxury Brand Management enables students to explore the global luxury goods market. Marketing strategies, global branding, and finance and wealth management courses prepare students for the unique nature of the industry, teaching them how to run a business and establish unique growth strategies.
Anyone specializing in business can find jobs in this field, including communications managers, strategy consultants, and Internet project managers. Although workers would be primarily dealing with luxury brands and companies, the size of the consumer pool would make it a world of potential job opportunities in the luxury business.
---
University of Virginia

A strong general management curriculum at Darden and courses related to retail attract students who want to pursue careers in retail and luxury. Co-curricular activities at Darden include industry-relevant speakers, career treks, and conferences focused on luxury goods and retail.
In addition to traditional jobs at retail giants, there are also positions at luxury labels that are more niche. Darden graduates interested in merchandising, strategy, sustainability, and procurement have found employment in finance, marketing, and supply chain management/operations.
---
Virginia Commonwealth University

Students who study creative brand management combine creativity with business acumen to build brands. Leading cross-functional teams, they ensure that efforts are focused on building brand equity and achieving business objectives.
A team of students from various concentrations works together to develop campaigns and ideas that solve business problems creatively and strategically. In addition to learning how to present those ideas persuasively, luxury and fashion management students also learn how to engage and captivate their clients.
To retain master's or doctoral status, a graduate student must fulfill the degree candidacy requirements of the program or concentration in which they are enrolled.
For those who are interested in landing jobs in the retail and luxury goods industry, it's invaluable to enroll in classes and courses such as Data Analysis and Optimization, Marketing Intelligence, Consumer Psychology, Big Data in Marketing, and Developing New Products and Services.
---
Savannah College of Art and Design

A Master of Arts in luxury and brand management is available at SCAD for the first time now. During your studies, you'll gain exposure to the global luxury industry's worth of billion dollars.
After graduating with a degree from their program, you will be prepared to take on influential roles in the highest echelons of the luxury industry, guided by professors with extensive industry experience. You can enroll in this master of arts program in luxury and brand management on their Atlanta and Savannah campuses or online.
Fashion business school SCAD consistently ranks among the world's best fashion schools for global influence, learning experience, and long-term value on The Business of Fashion's list of fashion schools. You'll develop your own business solutions and proposals relevant to the international luxury market through a wide range of electives, internships, and thesis research when you join this master's degree.
---
Frequently Asked Questions
Why is the demand for Luxury Brand Management professionals high?
A rise in disposable income across major geographies is driving growth in the luxury brand management sector.
A country's opulence is gauged by the number of billionaires citizens per capita. Over the past few decades, Asia's proportion of middle- and high-income earners has steadily increased. For instance, the Chinese alone perceive luxury brands as a status symbol to protect their social image. It's little wonder why China drives the global sales of luxury goods!
Undoubtedly, all these products – from luxury yachts to custom jewelry – are backed by an effective branding strategy.
What skills do Luxury Brand Management MBA graduates gain?
Candidates specializing in Luxury Brand Management gain a greater understanding of consumer behavior and target audience mix. Through industry interaction sessions, students gain exposure to the current luxury market and the principles of luxury management.
At the MBA level, this academic program is intended to teach advanced business management concepts, marketing strategies, and entrepreneurial skills that are unique to the luxury industry. An eye for detail, a passion for fashion trends, a good sense of project management, and strong communication skills make you a good candidate for this academic program.
Exclusivity characterizes the Luxury Brand Management industry that highly emphasizes top-level, traditional customer service, making the entire experience personal and unique. Compared to what it was only a decade ago, today's business-and-customer relationship in the luxury market has certainly improved!
In keeping up with the rapidly evolving luxury market landscape, brands must embrace integrated and digital marketing strategies. By enrolling in the MBA program, you learn about operations management, industry forecasts, and trend projections.
It is essential to have a good blend of theoretical and experiential learning if you plan on working in luxury management and marketing internationally.
What are the career prospects for Luxury Brand Management graduates?
If your professional goal is to climb up the career ladder and land a top managerial job like the head of marketing or sales, this is the best MBA program that will equip and prepare you for it. With this academic advantage, you become highly qualified for work in industries related to luxury beauty and wellness!
And what's even better is that luxury goods are not limited to fashion, beauty products, and fragrances. Luxury Brand Management enables one to land careers in retail industries like food, beverage, and other consumer products associated with prestige.
A Luxury Management MBA degree opens a variety of career opportunities for you! A graduate's most common career options include product management, business communication, retail management, and marketing consulting.
Increasingly, establishments that are looking to reach emerging markets consider MBAs valuable in a business environment characterized by soaring demand for luxury products. Even better, MBAs get access to global international Luxury Brand Management work opportunities.
Which country is good for Luxury Brand Management?
The United States is one of the best countries for luxury brand management, primarily due to its large and wealthy population, along with its strong economy. Other countries that are good for luxury brand management include the United Kingdom, Japan, China, France, Germany, Italy, and Switzerland. If you love to travel the world, luxury brand management is for you!
---
Wrap Up
Some estimates set the market value of luxury brands at over $300 billion in 2021, excluding the luxury auto market. India and China leading the pack with growing middle classes, leading to more growth for the industry.
Top schools across the United States offer Luxury Brand Management programs, while others provide related brand management programs in fashion and retail. All such programs feature a diverse range of courses, including marketing, customer relations, and finance.
Students interested in gaining practical experience may also find some of the most comprehensive Master's in Business Administration programs specializing in Luxury Brand Management arrange internships for students. These internships provide graduates with a clear advantage over their peers when applying for post-MBA jobs in the luxury sector.
---
Stay In The Know: Best MBA in Entrepreneurship Degree Programs