Rankings
The 25 Best MBA in Global Management Programs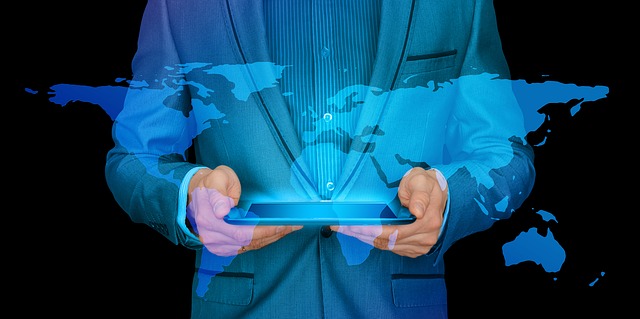 In this article, we will be covering...
In our globalized day and age, a career in business, in many ways, is inevitably internationally focused. Having branches in multiple countries, hiring international staff, and supply chains are just a few of the global links you might encounter.
So a focus on building your Global Management Stack is a wise career move as you further develop your skills and understanding of how to manage across cultures, participate in international negotiations, and the nuances of running a business across borders. And these are just the types of classes you might encounter in an MBA in global management program.
MBA in Global Management programs offer a unique opportunity to develop the knowledge, skills, and network needed to pursue a successful career in a global environment. By providing a holistic approach to management practices, the program helps graduates to understand critical elements of culture, economics, and business around the world.
Develop Your MBA Stack in Global Management
Pursuing an MBA in global management is a great way to build your toolbox and strengthen your talent stack in business. In this ranking, you'll find the top 25 MBA in global management programs from schools across the U.S. These programs include a variety of options, from part-time to full, in-person to online, and everything in between. There is a wide range of programs focused on global and international business management. Which one is the one that best fits your needs and career goals? Let's take a look.
Methodology
We explored the top universities and business schools from around the country to fill this ranking list. We looked for the best MBA brands by combining ranking information from four leading ranking systems: the Wall Street Journal, Forbes, Quacquarelli Symonds, and U.S. News and World Report. The ranking scores for each school were averaged. The scores were adjusted to a 100-point scale and became each program's Stacked Score. We then identified the MBA programs focusing on global management to identify the top degrees to help tomorrow's global leaders.
Best MBA in Global Management Degree Programs University of Chicago – Chicago, Illinois
Vanderbilt University – Nashville, Tennessee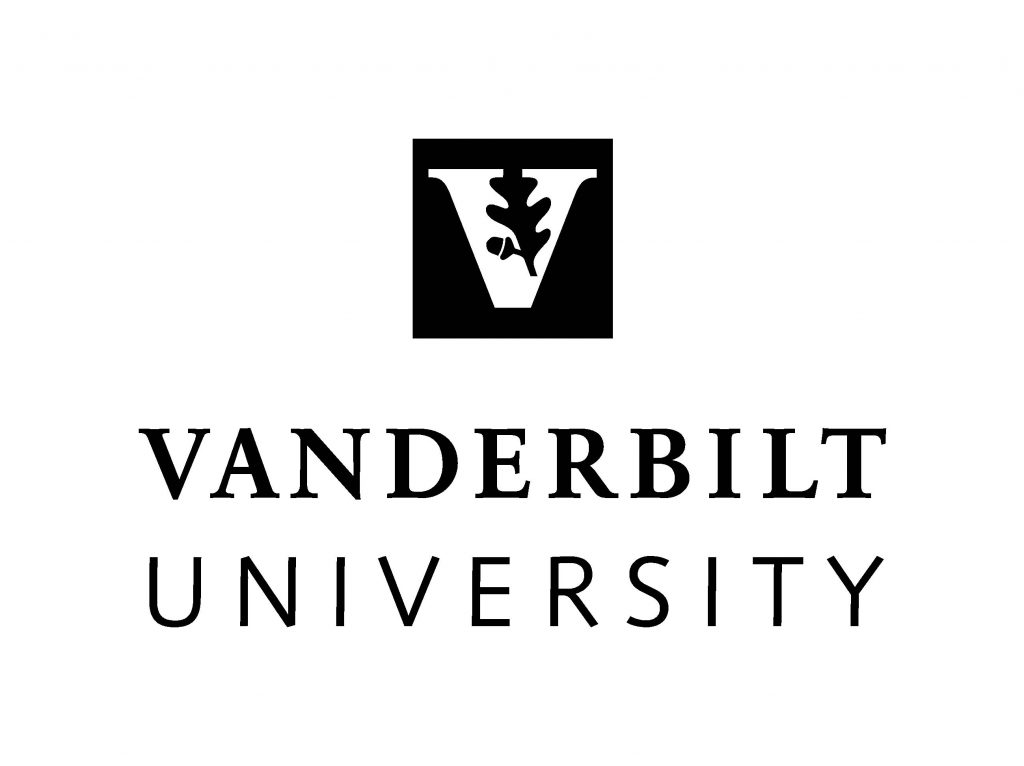 The Owen Graduate School of Management at Vanderbilt University offers an International Studies Emphasis for students in its on-campus, two-year, full-time MBA program. This emphasis is earned through eight hours of coursework, which include classes such as Corporate Strategies for Environmental, Social, and Governmental Issues; International Financial Markets and Instruments; Doing Business in China; and Corporate Strategy. Students in this emphasis can also participate in Vanderbilt's MBA Outgoing Exchange Program.
The Executive MBA program at Vanderbilt also offers students an opportunity to focus on building their Global Management talent stack. In the second year of this program, EMBA students may choose to follow the Global Immersion track. Students travel to Canada, Brazil, and Mexico in August, October, and January, concluding the program back at Vanderbilt in April. Classes in this track include Family Business, Cross-Cultural Management, Strategic Management for Emerging Markets, and Global Innovation Strategy. The EMBA is designed for working professionals with classes on Vanderbilt's campus.
Stacked Score: 86.76
---

At the University of Chicago's Booth School of Business, students interested in Global Management have a variety of programs to choose from—the Full-Time MBA, the Evening MBA, and the Weekend MBA programs all have an International Business specialization offered. Some available classes in this discipline include International Financial Policy and The Wealth of Nations courses. Most students, regardless of which program they are enrolled in, earn between three and four concentrations, so students can pair International Business with several other areas of interest that help them build out their Global Management stack in a personalized way.
The Full-Time MBA is an on-campus program that can be completed in 21 months. Students also participate in an internship or another qualified work experience during the program. The Evening and Weekend MBA programs are both part-time programs. They take between two and a half to three years to complete.
Booth's 22-month Executive MBA program has a global focus, with students taking classes at each of Booth's three campuses during their international sessions in Chicago, London, and Hong Kong.
Students enrolled in the 22-month Executive MBA program take classes at each campus during international session weeks – Chicago, London, and Hong Kong.
Stacked Score: 97.09
---
Duke University – Durham, North Carolina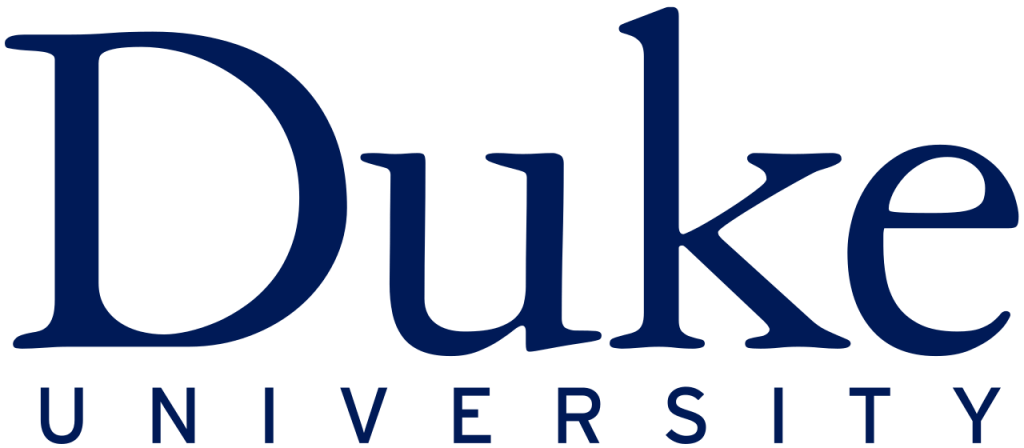 Duke University's Fuqua School of Business students interested in Global Management will want to consider Duke's Global Executive MBA program. This is a 21-month program that starts with an orientation in July on Duke's Durham campus for two weeks. Then students move across the globe for 10-day residencies followed by distance learning periods in the Middle East, Asia, Latin America, and Europe quarterly. The program concludes with two final residencies back in Durham. This hybrid structure helps working professionals manage their personal and professional obligations while also pursuing their degrees.
Within the GEMBA program, students may also choose an optional concentration or certification in a number of areas, including Energy and Environment, Entrepreneurship and Innovation, Finance, Marketing, or Strategy concentrations, or a certificate in Health Sector Management to focus students' talent stacks further.
Stacked Score: 94.59
---
University of California, Berkeley – Berkeley, California

The Full-Time MBA program at UC Berkeley's Walter A. Haas School of Business offers its students a Global Focus option. Students in the Global Focus MBA participate in the International Business Development (IBD) class, which gives students international experience working on management consulting projects with for-profit and nonprofit organizations around the globe. These projects often focus on providing solutions to vital management issues or strategic decision-making needed for the clients. Depending on the viability of travel in the global context, these projects may be done either in person or virtually.
There is also an option to participate in a 12-credit study abroad session in the fall of the program's second year in England, France, Hong Kong, or Spain. These programmatic features are in addition to the 14 credits of core coursework in the Full-Time MBA.
The Full-Time MBA program is a 21-month program with on-campus programs. Students in the Global Focus also have access to the Global Network for Advanced Management (GNAM), which comprises business schools worldwide.
Stacked Score: 93.77
---
New York University – New York, New York

Students enrolled in Leonard N. Stern School of Business' Full-Time MBA and Part-Time MBA programs at New York University can specialize in Global Business as part of their educational experience. Courses in the Global Business specialization include Emerging Financial Markets, Global Banking and Capital Markets, Monetary Policy, Banks and Central Banks, and Advanced Global Perspectives on Enterprise Systems.
The Full-Time MBA program takes two years to complete with on-campus classes, while the Part-Time MBA program has a variety of formats for students to choose from—weeknights, weekends, and online hybrid. This program can take anywhere from two to six years to complete.
Students in the Fashion and Luxury MBA program also must do a European Immersion during their winter semesters to study luxury fashion stores and organizations in the European market.
NYU also offers a TRIUM Global MBA program for experienced senior executives, which is offered jointly by Stern, the London School of Economics, and the HEC Paris School of Management. This is a 17-month program with six in-person modules held across five cities.
Stacked Score: 90.86
---
University of Illinois at Urbana-Champaign – Champaign, Illinois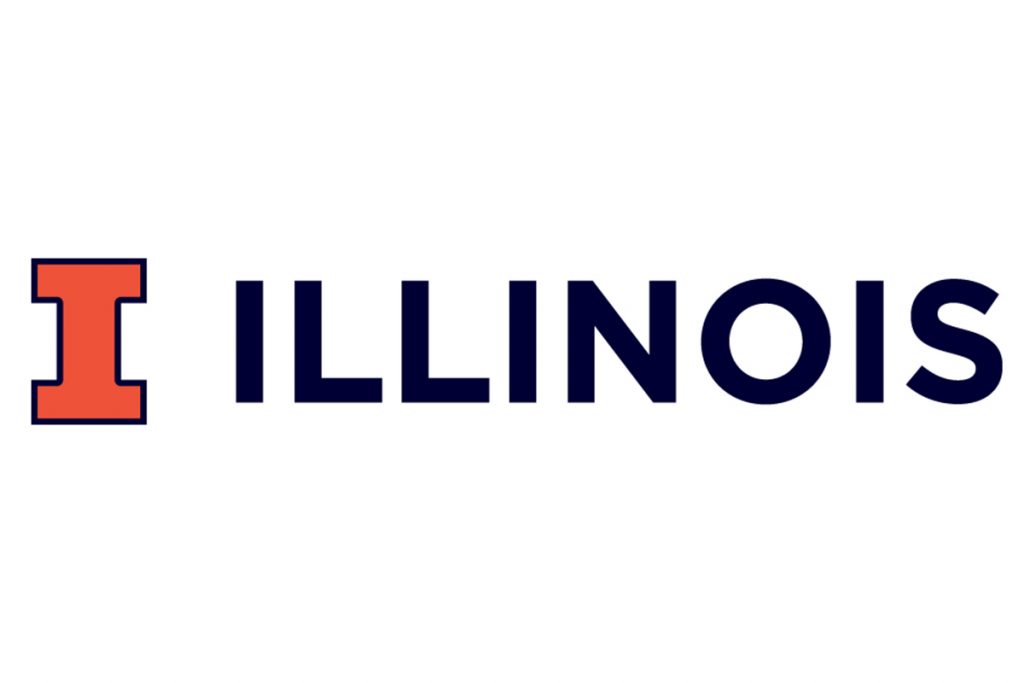 The University of Illinois at Urbana-Champaign offers an online MBA program through Gies College of Business. This iMBA program is entirely online, with live lectures provided with various time options per week. Students take University of Illinois classes through Coursera to allow this flexibility in tandem with personalized support from faculty, creating both synchronous and asynchronous learning opportunities. While students have five years to complete the program, most earn their degrees in two to three years.
In this iMBA program, students may choose to complete the Global Challenges in Business Focus Area. This focus area comprises three courses⁠ that run for eight weeks each—Global Business Horizons, Global Marketing, and Global Strategy⁠—and concludes with a two-week capstone project. All students must complete either two Focus Areas (which also include Digital Marketing, Entrepreneurship & Strategic Innovation, Business Analytics, and Mergers & Acquisitions) or one Focus Area with an Elective Path that is made up of 12 elective credits from any iMBA elective course or Focus Area course. Students do not need to complete a capstone project with this option, nor do they earn a certificate of completion.
Stacked Score: 87.58
---
Emory University – Atlanta, Georgia

At Emory University, the Goizueta Business School MBA students interested in building their Global Management stack can enroll in the Full-Time MBA program. This program has both a one-year and a two-year track with over 20 concentrations offered, including Global Financial Reporting Analysis and Global Management, as two options to consider for those with a global management career focus. The part-time Evening MBA program also offers these concentration opportunities for those who cannot enroll full-time. This is a 24- to 32-month program with both on-campus and online options.
Students in all three of these programs also participate in Global Opportunities, including weeklong Global Experiential Modules offered twice a year with two locations around the globe for students to pick from. Locations vary year by year. Students may also choose to participate in an international internship, study abroad, or participate in Goizueta's Global Strategy Fellowship program.
Stacked Score: 87.06
---
University of Washington – Seattle, Washington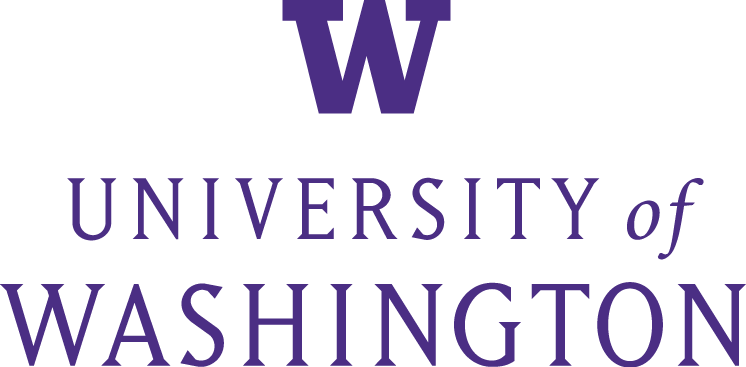 At the University of Washington, MBA students in the Michael G. Foster School of Business can earn a Certificate in Global Business from the Global Business Center (GBC) alongside earning their MBA degree. Students must take the Global Business Forum and Managing in a Global Environment, as well as eight international elective courses. They must also participate in either an MBA Exchange Program, an intensive summer language program, or three quarters of advanced foreign language coursework. They also must participate in two of the following options: MBA Short-Term Study Abroad, globally focused practicum/internship/field study, globally focused competition, or a globally focused community service project.
The Full-Time MBA program at the Foster School is a two-year on-campus program. Students interested in the GBC certificate may also enroll in one of the university's various part-time and specialty programs, such as the Evening MBA.
The University of Washington also offers a Global Executive MBA program, which includes a week-long international immersion trip as part of the required curriculum.
Stacked Score: 86.96
---
University of California, Los Angeles – Los Angeles, California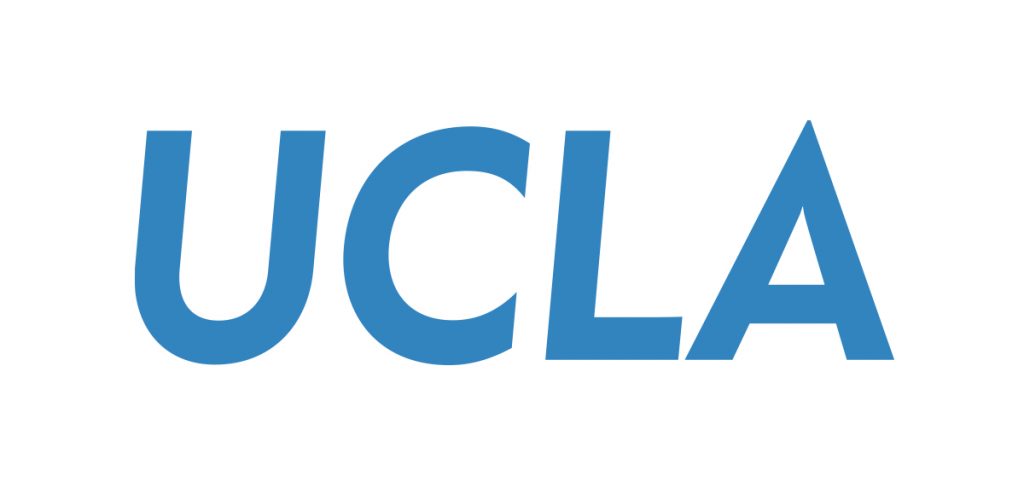 Global Management is a specialization offered for students in the Full-Time MBA, the Executive MBA, and the Fully Employed MBA programs at UCLA's Anderson School of Management. This specialization is offered through the Center for Global Management. It includes courses like Business and Economics in Emerging Markets, Global Operations Strategy, Global Supply Chain Management, Global Trends, International Business Law, International Financial Markets, and Non-Market Risks: Global Context for Doing Business. The courses vary depending on which program a student is enrolled in. Students in the Full-Time MBA must participate in an international exchange. In contrast, students in the Fully Employed MBA and the EMBA programs have the option of either a global business or a virtual immersion.
The Full-Time MBA degree is an on-campus, two-year program, while the Fully Employed MBA is a 27-month part-time program with flexible scheduling of weeknight, Saturday, or hybrid classes. The EMBA program is a 22-month program with bi-weekly, monthly, and bi-weekly blended schedules available.
Stacked Score: 93.23
---
Georgia Institute of Technology – Atlanta, Georgia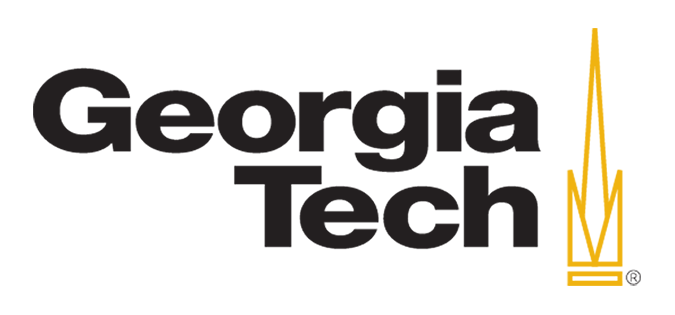 The Georgia Institute of Technology offers three MBA programs through its Scheller College of Business that offers students the opportunity to build their Global Management stack. The two-year Full-Time MBA and the part-time Evening MBA, which takes 24 to 36 months to complete, both offer a concentration option in International Business. Meanwhile, the 17-month Executive MBA, which meets on Fridays and Saturdays, has a Global Business Specialization. All three of these programs are held on Georgia Institute of Technology's Atlanta campus.
The International Business Concentration for the Full-Time and Evening MBA programs can be earned by completing 12 credits, which counts towards the overall required 33 elective credits for either program. The International Business Concentration focuses on providing students with a deep understanding of the international business landscape to prepare them to become more effective leaders, able to manage well regardless of circumstances.
In the EMBA program, the Global Business Specialization is made up of 14 core courses that include Business Regulations, Cross-Cultural Communications, International Business Negotiations, and Manufacturing and Service Management. There is also a global residency component to the program.
Stacked Score: 86.04
---
Purdue University – West Lafayette, Indiana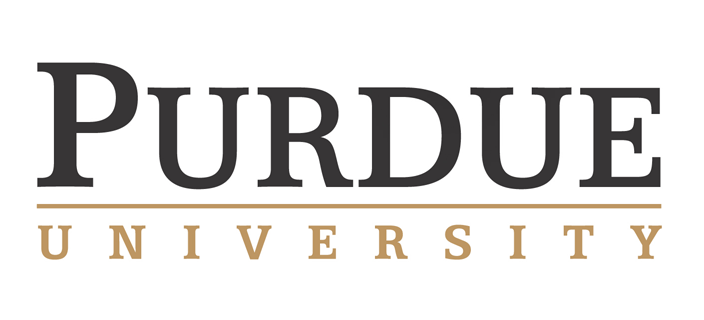 At Purdue University's Krannert School of Management, the Online MBA program offers students the opportunity to specialize in Global Supply Chain Management. This program is completed entirely online, and students can earn their degrees in as little as two years. Some of the MBA courses that are included in this specialization include Project Management, Operations Management, Manufacturing Management, and Supply Chain Management.
Purdue also offers a 19-month Executive MBA program. This program follows a hybrid format with both online and on-campus classes, with each of the six modules requiring a one- or two-week on-campus residency. As part of the program's Immersion Electives, students may choose to study abroad in Rome, Paris, or Madrid. In Rome, the course students take is Strategies in Italian Entrepreneurship, while in Paris, it's International Marketing: Dealing with Cultural Diversity, and in Madrid, the course is Business between Spain and the EU.
Stacked Score: 83.63
---
Texas A&M University – College Station, Texas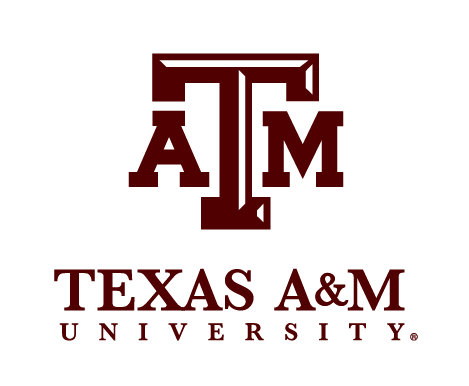 The Full-Time MBA program at Texas A&M University offers several options for students interested in building their Global Management talent stack. Available through the Mays Business School, students may pursue either an International Business Certificate or an Advanced International Affairs Certificate. These certificates add a semester to the Full-Time MBA program, which is typically a quick 18-month program, and the completion of either of these options also earns students an official certificate.
The International Business Certificate requires students to take one international business course at Texas A&M and then complete 12 more credits during a semester-long study abroad at a partner school. The Advanced International Affairs Certificate includes courses on diplomatic history, international business and government, geography and world systems, national security, international law, and intelligence and is offered in partnership with the Bush School of Government and Public Service at Texas A&M.
Stacked Score: 79.52
---
University of Miami – Coral Gables, Florida

Students at the University of Miami interested in expanding their executive-level talent stack with a global management focus can choose to enroll in the Global Executive MBA program or the Global OneMBA program.
The Global EMBA is a 17-month program at the Herbert Business School aimed at experienced entrepreneurs and senior-level leaders. Classes meet once a week online in addition to a three-day weekend residency at the University of Miami campus every two months. This is a 45-credit program that includes courses like Enhancing Global Operations, Decision Making in Global Environment, Global Institutions and Economy, and High-Performance Leadership, as well as an Integrated Business Project that students work on throughout their program.
The Global OneMBA is also a hybrid program that is open to students with any undergraduate background. During this full-time, 21-month program, students participate in four-week-long global residencies on four continents with a curriculum developed in partnership through the five partner schools (including the University of Miami). Students build their Global Management stack through four tracks: Global Trends and Strategic Innovation, Leadership Development, Global Experiential Learning and Networking, and Professional Management.
Stacked Score: 76.42
---
Ohio State University – Columbus, Ohio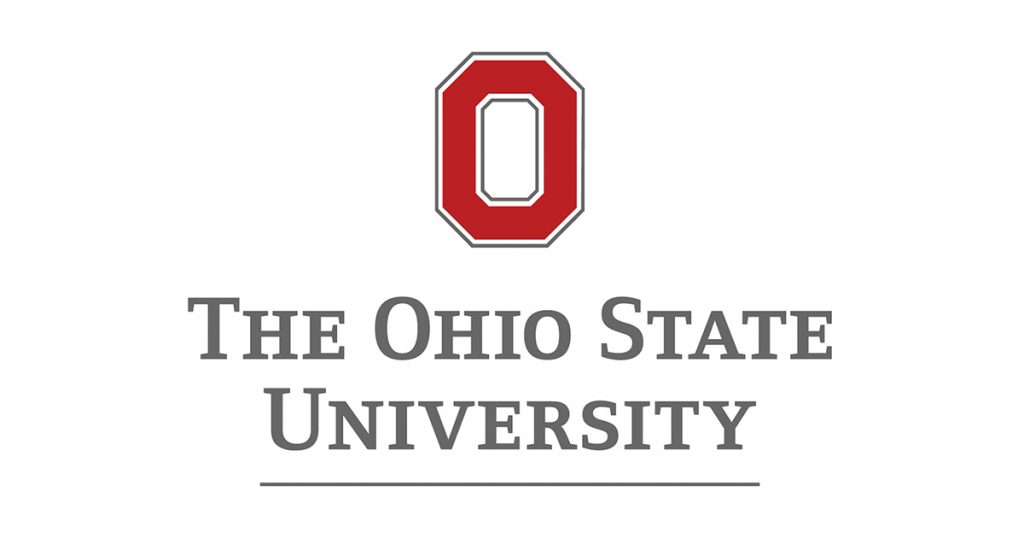 The Working Professional MBA at Ohio State University is available in an on-campus format, an online format, and a hybrid format. Students typically earn their degree in two and half years, though the program, which is run by the Fisher College of Business, can be completed in as little as two years. Electives make up 21 of the 48 credits, and students must take at least nine of those credits in a particular interest area, which includes the option of Global Business.
Ohio State also offers an Executive MBA program, which includes a Global Perspective as part of its five Areas of Focus, understanding that any wise decision-making usually requires having a grasp on the current global business context. The EMBA is a 17-month program that includes one domestic experiential trip to Silicon Valley and one international experiential trip, historically in China.
Stacked Score: 76.38
---
George Washington University – Washington, District of Columbia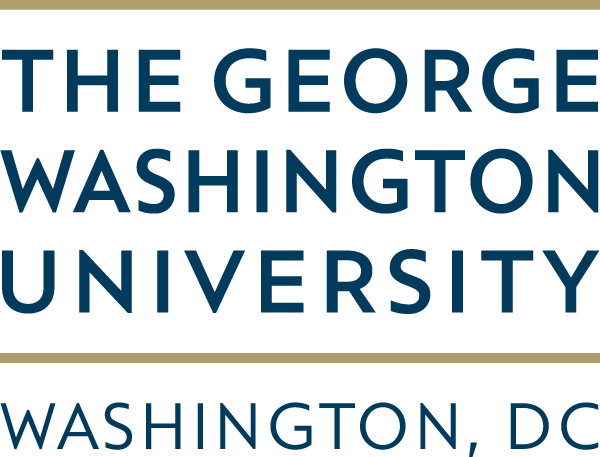 At George Washington University, students interested in building the Global Management stack can enroll in the Global MBA program through the School of Business. This is a 53-credit program, which students complete in 21 months at full-time enrollment. Three credits come from a Consulting Abroad Project (CAP), and three more come from Analytics/Technology electives.
Some of the required coursework includes Professionalism as a Performative Art, Accounting for Internal Decision Making, Competition in the Global Economy, and Business and Public Policy.
The CAP is a nine-week international experience that comes at the end of students' first year. Before going abroad, students spend seven weeks in Washington D.C. in research for the global firm they are working with and then travel to their firms' home country for an additional two weeks to deliver their findings and recommendations to leadership.
Students in George Washington's Professional MBA program and Accelerated MBA programs also have the opportunity to participate in the CAP as well.
Stacked Score: 73.85
---
Northeastern University – Boston, Massachusetts

The D'Amore-McKim School of Business at Northeastern University offers a concentration in International Business to students enrolled in both the Full-Time MBA program and the Part-Time MBA. This concentration includes Managing the Global Enterprise as a required course. Students then also need to complete nine additional credits in the concentration through courses such as International Financial Management, Becoming a Global Leader, Cultural Aspects of International Business, and an International Field Study. In addition to a concentration in International Business, students must also complete one other concentration.
The Full-Time MBA is a 55-credit program, which most students complete in two years. The program also includes a paid corporate residency of up to 12 months. Students can earn their degree through the Part-Time MBA program in two to seven years, with three being the average. This program is made up of 12 core courses and nine electives.
Stacked Score: 72.75
---
Rutgers University-New Brunswick, New Jersey

At Rutgers University, students enrolled in both the Full-Time MBA and the Part-Time MBA programs through the Business School have the opportunity to pursue a Global Business Concentration. Global Management Strategy is the one required course for this concentration. Global Procurement & Supply Management, Managing Organizational Diversity, Leading Across Cultures, and Negotiations are some of the other courses to select from to complete this concentration.
Students can also earn a STEM degree with any of the offered MBA concentrations, which requires completing 50% of the degree credits with STEM courses. Management of Innovation & Technology is the STEM-designated course for the Global Business Concentration.
MBA students have the option of participating in a study abroad experience in China, Costa Rica, France, Germany, or India or through an exchange program with one of several European graduate schools.
The Full-Time MBA program at Rutgers is a 60-credit, 21-month program with in-person classes. The Part-Time MBA program takes three years on average and is a 49-credit program with hybrid classes.
Stacked Score: 72.67
---
University of Connecticut – Storrs, Connecticut

At the University of Connecticut, students at the School of Business who are interested in building out their Global Management talent stack have the opportunity to pursue a concentration in International Business through the Part-Time MBA program. To earn this concentration, students must take nine graduate-level courses with either "international" or "global" in the title, or they can take a designated international travel course, typically seven to 14 days.
The Part-Time MBA program is a 57-credit program. Students may take classes in person on UConn's Hartford, Stamford, and Waterbury campuses. Classes are held on evenings and weekends to provide increased flexibility for working professionals. For those who wish, students may choose to pursue their degree online or in a hybrid format instead. Students can earn their MBA degree in three to three and a half years in this part-time MBA program.
Stacked Score: 71.85
---
Virginia Tech – Blacksburg, Virginia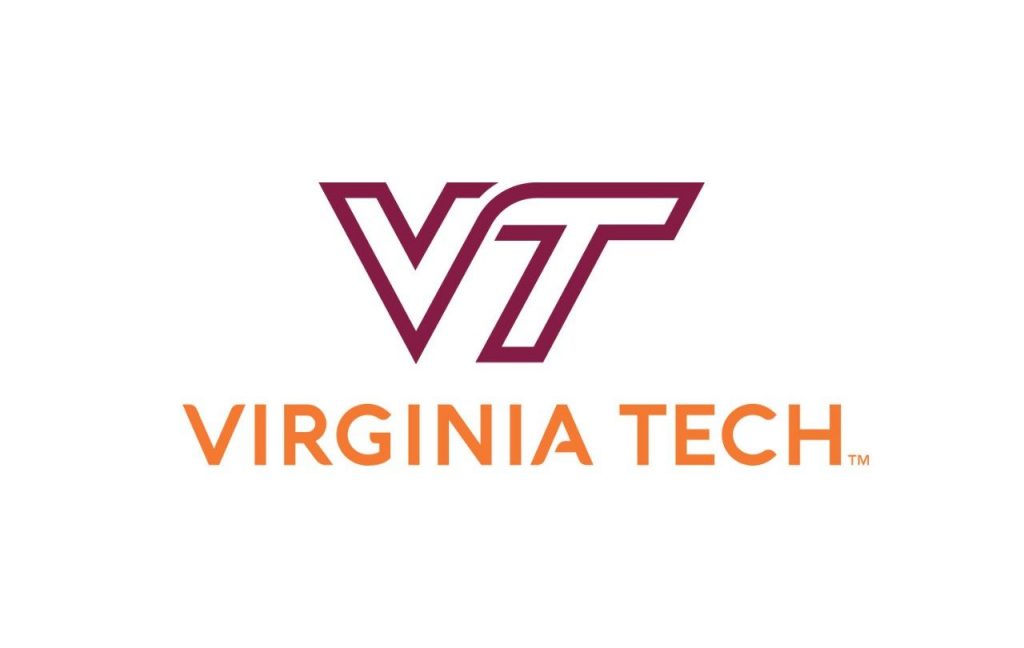 The Pamplin College of Business at Virginia Tech offers students enrolled in the Evening MBA program the option to pursue a specialization in Global Business. All students in this specialization complete International Operations and Information Technology and a study abroad course. They then choose between International Management or Currencies and Global Finance and International Marketing Strategy or International Service Management, plus an additional five credits of relevant electives to round out this specialization.
VT's Evening MBA is a program for working professionals who desire an in-person learning experience. Evening MBA classes are held one night each week on campus in Falls Church, Virginia. Students may choose to enroll in this program as either part-time or full-time students, and most earn their degrees in two to five years, depending on which enrollment option they choose. In total, students complete 17 courses that make up this 48-credit program. Students take 11 core classes, one international elective, and five other elective courses.
Stacked Score: 71.39
---
Indiana University – Bloomington, Indiana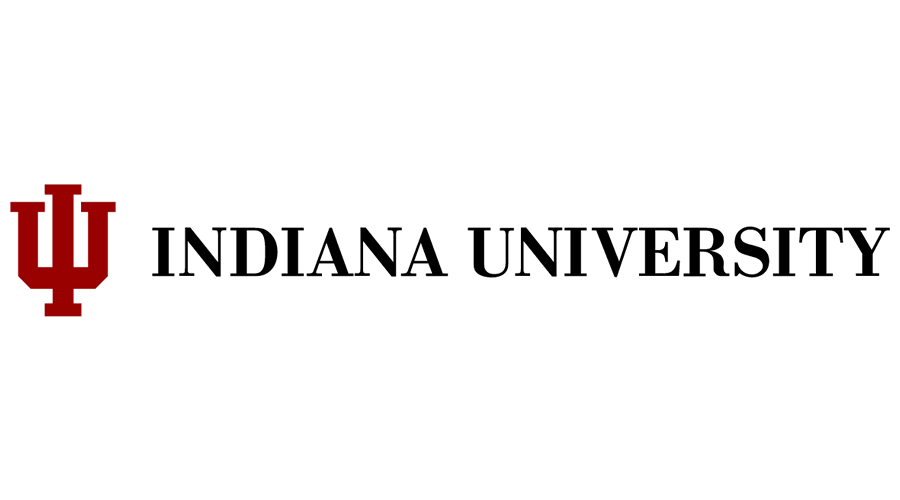 Indiana University's Kelley School of Business offers two dual-degree MBA programs. An Executive MBA program is run in tandem with the Sungkyunkwan University SKK GSB in South Korea, and the Global MBA program is run alongside the University of Manchester's Alliance Manchester Business School in the UK. Because of this partnership, students will earn an MBA degree from the University of Indiana and either Sungkyunkwan University or the University of Manchester, depending on which program they choose.
The Indiana Kelley–SKK GSB EMBA is an 18-month program for senior executives. Classes are held over weekends. Students begin with a one-week immersion on Indiana University's Bloomington campus. They then complete three international residencies over the next 18 months. The cost for the residency sections of this program are all included in the tuition but excludes airfare, accommodation, and personal expenses.
In the two-year Kelley–Manchester Global MBA program, half of the classes are delivered by Alliance MBS, which generally include a three-day intensive workshop at one of Alliance MBS' campuses in Dubai, Hong Kong, Manchester, São Paulo, Shanghai, and Singapore. The other half of the classes are from the Kelley School, which is in an online format.
Stacked Score: 71.23
---
Pennsylvania State University – University Park, Pennsylvania

Students looking to build their Global Management stack with an online program might want to consider the Online MBA from Pennsylvania State University's Smeal College of Business. This program, which is offered through Penn State's World Campus, is a 48-credit program that includes 39 core credits and nine more from a concentration. The International Affairs concentration is one option for those with an eye toward global management.
The classes in this concentration include The Role of Intelligence in International Relations, Foundations of Diplomacy and International Relations, Weapons of Mass Destruction and International Security, and Colloquium. Students in this concentration need to choose three of these classes to meet the nine-credit requirement.
This is a fully online MBA program, and most of the work is done asynchronously. However, there are synchronous discussions available for those students who wish for a higher level of engagement with others in the program, although these are optional.
Stacked Score: 68.07
---
University at Buffalo – Buffalo, New York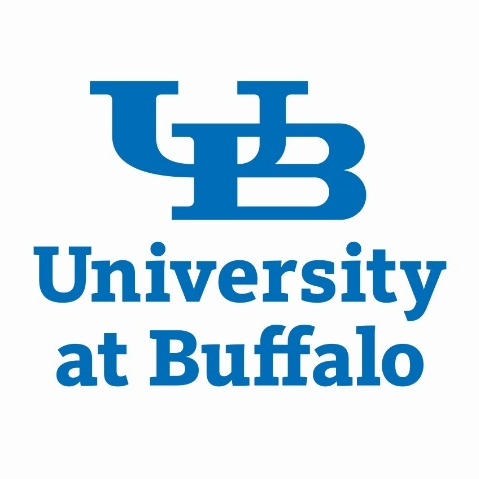 International Management is one of the concentrations available at the University at Buffalo's Full-Time MBA program. This program, which is offered through the School of Management, is a two-year, 60-credit, on-campus program. All students take Global Operations Management and International Strategic Management in the International Management Concentration. They then choose two more courses to round out the concentration, which include classes such as Social Innovation and Entrepreneurial Leadership in Latin America, International Finance Management, Global Perspectives, and International Marketing.
All MBA students have the option to participate in a short-term international study experience. These are now hybrid experiences allowing students to participate in their classes virtually with the opportunity to travel abroad to experience time on the ground. Programs are offered across the globe. MBA students can choose from the European program in Austria and Hungary, the African program in South Africa, Ghana, and Rwanda, or the Central and South America program in Costa Rica and Brazil.
Stacked Score: 65.99
---
Lehigh University – Bethlehem, Pennsylvania

Lehigh University offers a concentration in International Business for its FLEX MBA students. The FLEX MBA is offered through Lehigh's College of Business and is geared toward working professionals. Students have 24 to 72 months to complete this program, though most earn their degrees in 42 months. This program is part-time and in a hybrid format, allowing students to participate either online or in person on any given day, depending on what works best for their schedules. Online classes are synchronous, and classes meet on Monday through Thursday evenings. In total, students must earn 36 credits to earn their MBA degree.
The International Business Concentration makes up 12 credits of those 36 total credits. This concentration includes courses such as Financial Management, Global Marketing Strategies, and International Finance, and then a variety of Special Topics, which are both repeatable and include immersion trip options.
Stacked Score: 65.59
---
Arizona State University – Tempe, Arizona

At the W.P. Carey School of Business at Arizona State University, students with an interest in building their Global Management Stack can enroll in ASU's Online MBA program, which offers a concentration in International Business, though choosing a concentration is not a requirement for the program. Students pursuing this concentration may opt for entirely online courses, or they can participate in international trips in conjunction with partner universities.
The Online MBA program at the Carey School is a two-year program and is offered fully online and asynchronously. Students take just one core class at a time, and each class lasts for five weeks. In addition to the International Business concentration, students can also take relevant elective courses with a particularly international lens, such as Global Marketing Strategy, Global Business Environment, and International Finance, in order to customize the Online MBA program even further.
Stacked Score: 64.40
---
Villanova University – Villanova, Pennsylvania

Students enrolled in the Professional MBA program at Villanova University's School of Business have several opportunities to build on their Global Management Stack. They may choose to pursue a specialization in International Business. A specialization is earned through the completion of 7.5 credits. The International Business specialization will help students further expand their experience and skills when it comes to working across cultures, using a global lens when it comes to decision-making, and understanding the dynamics of cultures and industries when it comes to the impact of globalization.
All PMBA students, regardless of their specialization, also participate in a Global Practicum as the final capstone of the program. Students may also choose to participate in a two-week international immersion elective in addition to the practicum.
The PMBA is a 48-credit program, which students can complete in as little as two years. For flexibility, students can choose to attend classes at either of Villanova's Philadelphia campuses—City Center or at Bartley Hall on the main campus. These in-person classes are generally held Monday through Thursday in the evenings. Or students may instead take classes fully online with weekly, one-hour live sessions coupled with asynchronous content. There is also a hybrid option for those who need it.
Stacked Score: 61.55
---
Global Management Stack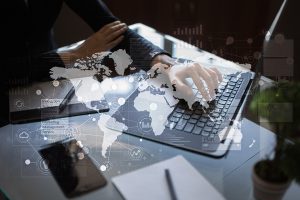 An MBA in global management program will help you build your talent stack tailored to building an organization that functions smoothly on an interconnected, international level. Regardless of your functional area of business, be that sales, HR, finance, marketing, or another department, being an astute global manager will help you navigate cross-cultural communication and other cultural elements, either on your immediate team or beyond.
Fostering a Global Mindset
While you can certainly build your global management stack by working on an MBA in global management degree, it is never a one-and-done. Whether you've earned your MBA degree already or it's just something you're thinking about, there are a variety of ways you can help foster a global mindset within your organization. Consider evaluating who your organization is hiring, the emphasis placed on employees having strong global awareness and experience, and how your organization listens to international voices within the organization as opportunities to foster a global mindset. 
This article from Harvard Business Review will go more in-depth on these and other considerations when it comes to global management and how you might do it well. This piece from Forbes is a great companion, considering global management from an employee-recruitment and retention lens. 
Pick Up Another Language
If you're not already conversational in another language (or two), consider focusing some attention on becoming bilingual. If your organization works heavily in France, China, or Mexico, for example, consider learning a language that can be beneficial within your organizational context.
Learning another language also means you will start learning some cultural fluency as well since language and culture are so deeply intertwined, which in turn, will help you strengthen your global management stack. It will also make you more attuned and empathetic when navigating differences, whether internally on a team you lead or beyond.
Many colleges and universities offer language courses as part of continuing education, and there are plenty of online classes you can take as well. Or try out an app like Babbel, Drops, or Mondly. If learning a language on top of everything else you've got going on in your life sounds daunting. Check out these suggestions on how to learn a language even when life is full.
Take the IDI
The Intercultural Development Inventory is a cross-cultural assessment of your intercultural competency. This assessment isn't a "personality quiz." Research has shown to have high predictive validity when it comes to organizational cross-cultural outcomes. Not only can you take the IDI, but as a manager, there is value in using it across your team or even your organization. Learn more about the IDI to better understand its benefits. You could also become an IDI Qualified Administrator so you can help your organization implement an IDI project.
Qualities of a Successful Global Manager
Self-motivated and resilient: A successful Global Manager must be willing to invest the time and energy required to achieve their professional objectives. They should also be resilient in the face of challenges and challenges that come with working in a global business environment.
Good communicator and cultural awareness: A successful Global Manager must be able to effectively communicate in multiple languages and understand different cultural nuances. Understanding the cultural context of different countries is crucial for successful global management.
Technological savvy and analytical ability: A Global Manager needs to be able to assess and analyze data from multiple sources to make the best decisions for the global business. An understanding of the globalization process and global business strategies is also important in this role.
Proficient leader and collaborator with others: A Global Manager must be a strong leader with the ability to motivate, manage, and work with a variety of teams in a variety of locations. They need to be able to inspire and collaborate with people from diverse backgrounds to make the best decisions for the business.
---
To Wrap Things Up
We hope this list of MBA in Global Management programs has been helpful when it comes to choosing the best MBA program for your career goals as you build your future talent stack in Global Management. Most business administration degree programs at the Master's level provide a concentration in global management.
Global marketing management careers include those in technology management, human resources, strategic management, quality management, political science, or vice president of multinational corporations or financial institutions. Business leaders in global management create strategic alliances, conduct international trade, and search the global markets for competitive advantage.
---
Before you go, see the following:
---
Become a Global Manager:
Written by: Tammie Cagle