Rankings
The 25 Best MBA in Entrepreneurship Degree Programs in 2023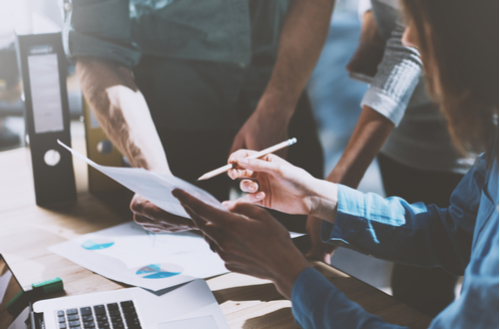 In this article, we will be covering...
An MBA is a fabulous option for entrepreneurs. Developing an MBA Stack immediately adds breadth and depth to every professional. An MBA in entrepreneurship will provide you with the tools you need to build or upgrade your business foundations and provide opportunities like venture fellowships and competitions that can springboard your ideas into reality.
Develop Your MBA Stack in Entrepreneurship
An MBA is a wonderful tool in a talent stack because it provides entrepreneurs with the skills to understand the ins and outs of owning, managing, and leading a business. This foundation helps prepare entrepreneurs to run their ventures until they are big enough to hire others to diversify their workload. And a good MBA program will also help entrepreneurs hone their management skills to lead well.
Here we lay out the top 25 MBA in Entrepreneurship programs in the country, including both on-campus, online, and hybrid programs to help you determine the best MBA program for your interests and career goals.
Methodology
In order to find the best schools with MBA in Entrepreneurship programs, we collected data on the top universities in the country. Scores were collected from Forbes, Quacquarelli Symonds, U.S. News and World Report, and the Wall Street Journal, placed on a 100-point scale, and averaged to find the Stacked Score. These top MBA in Entrepreneurship programs hail from the top schools in the U.S. and offer curricula, formats, and schedules to fit any entrepreneur's needs.
---
Best MBA in Entrepreneurship Degree Programs
Stanford University – Stanford, California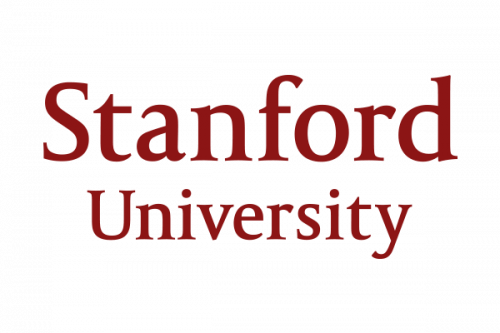 Stanford University's Graduate School of Business offers students a fantastic on-campus MBA program with a specialization in entrepreneurship. Located in the heart of Silicon Valley, Stanford's Graduate School of Business is a collaborative and international environment with small class sizes and opportunities to follow your interests through experiential learning in specializations, including entrepreneurship.
MBA students can choose coursework and opportunities in several areas:
communication,
entrepreneurship,
leadership,
and social innovation.
The entrepreneurship track can be customized to each student over the 60 innovative course options available. This track has six areas of coursework:
experiential courses,
functional courses,
industry-specific courses,
start-up fundamentals,
social innovation courses,
and scaling courses.
Options include Startup Garage, a hands-on, project-based two-quarter course where teams work together to design and test a business concept overseen by instructors and advisors.
In addition to scheduled courses, graduate students in the entrepreneurship track have access to Stanford's Venture Studio, a co-working space for graduate students to design and test out ventures using what they are learning in their courses.
Students also have the opportunity to participate in a summer internship at small, early-stage start-ups.
Stacked Score: 99.01
Massachusetts Institute of Technology – Cambridge, Massachusetts

The Enterprise Management track at MIT is part of the on-campus MBA program at the Sloan School of Management. The track is intended to be a holistic approach to businesses, with students taking multi-disciplinary coursework in marketing, operations, and strategy to prepare its graduate for work in large organizations that require an interdisciplinary approach.
In the Enterprise Management track, students work on projects from real companies as soon as they start the program. Required coursework for the EM track of the MBA program includes:
Introduction to Operations Management,
Marketing Innovation,
Competitive Strategy,
and Managerial Finance.
This focus on real-world work runs through the whole Enterprise Management track, with students participating in the Enterprise Management Lab and the Management Practice Hack-a-Thon as the program's Action Components, which are the remaining two required courses.
In addition to coursework, students are invited to events and networking opportunities exclusive to the Enterprise Management track. Students graduate with an MBA degree and an additional Enterprise Management certificate.
Beyond the MBA program and the Enterprise Management track, MBA students at MIT's Sloan School have access to one-on-one coaching and Career Core to help students analyze their particular interests, values, and strengths to help them market themselves effectively.
Stacked Score: 98.96
University of California, Los Angeles – Los Angeles, California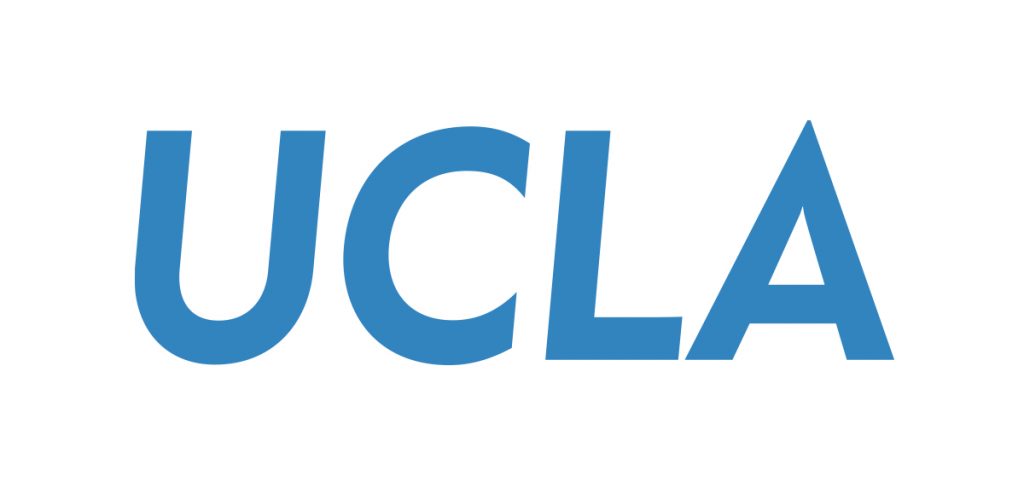 The Anderson School of Management at UCLA offers both on-campus and online MBA programs. Because the on-campus MBA program is designed to be front-loaded with the core curriculum, students get to start taking electives as early as the winter quarter of their first year, allowing them more time to take a deep dive into their chosen area of interest and build up their expertise. This is of particular value for those who wish to pursue one (or two) specializations offered.
The on-campus MBA program has a variety of specializations and certificates to choose from, including an entrepreneurship specialization and an Entrepreneurship Certificate through the Harold and Pauline Price Center for Entrepreneurship and Innovation.
The Center is home to the 10,000-square-foot Venture Accelerator, a 24/7 state-of-the-art collaborative space for students, alumni, and Los Angeles-based start-ups to focus on making their innovations ready to be launched into the world.
The online MBA program also offers a variety of specializations, including one in entrepreneurship. This is a Fully-Employed MBA program that takes 27 months to complete with a part-time course load. It's the same MBA program, but with expanded flexibility for its students so they can achieve their coursework in a way that fits their career and life needs.
Stacked Score: 95.89
Duke University – Durham, North Carolina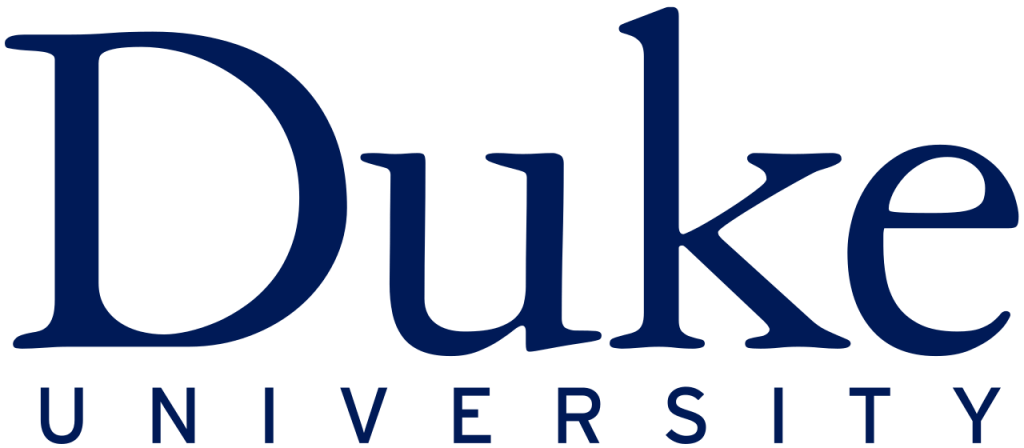 The Fuqua School of Business at Duke University offers four MBA programs in hybrid and on-campus formats. The Daytime and Accelerated Daytime MBA programs are in-person programs that take 22 or 10 months to complete. It is preferred that students enrolled in these programs maintain a full-time course load.
Meanwhile, the Global Executive and Weekend Executive MBA programs are offered in a hybrid format. These two programs are aimed at working professionals, so a full-time course load is not required, and students can complete the programs in 21 or 22 months.
Both the on-campus and online programs offer a number of concentrations to choose from, including an Entrepreneurship and Innovation concentration. Students in this concentration will learn to identify and assess opportunities, manage resources, and develop market strategies.
There is also a managerial focus on helping students become strong leaders in entrepreneurial environments. Students may choose to pursue up to two concentrations unless they pursue a certificate. There are three certificate options –
Finance,
Health Sector Management,
and Science and Technology Management
They are all designed to prepare students for entrepreneurial leadership roles.
Stacked Score: 95.55
University of Chicago – Chicago, Illinois

The University of Chicago's Booth School of Business is home to four highly ranked MBA programs, all of which are offered in-person – full-time, weekend, evening, and global executive. The full-time and executive MBA programs can be completed in as little as 21 months, while the other two take two and a half to three years, depending on your course load.
Meanwhile, the full-time, evening, and weekend MBA programs offer a variety of concentrations, including a concentration in Entrepreneurship. This concentration pairs fundamental coursework with competition courses, experiential programs, and internships.
Students can compete in the Edward L. Kaplan New Venture Challenge, one of the country's top-ranked accelerator programs, and has launched over 300 companies, including Grubhub and Venmo. Students customize their MBA program with three entrepreneurial courses that match their career goals and interests to complete this concentration. These courses include:
Entrepreneurial Finance and Private Equity,
New Venture Strategy,
Commercializing Innovation.
Stacked Score: 95.46
Johns Hopkins University – Baltimore, Maryland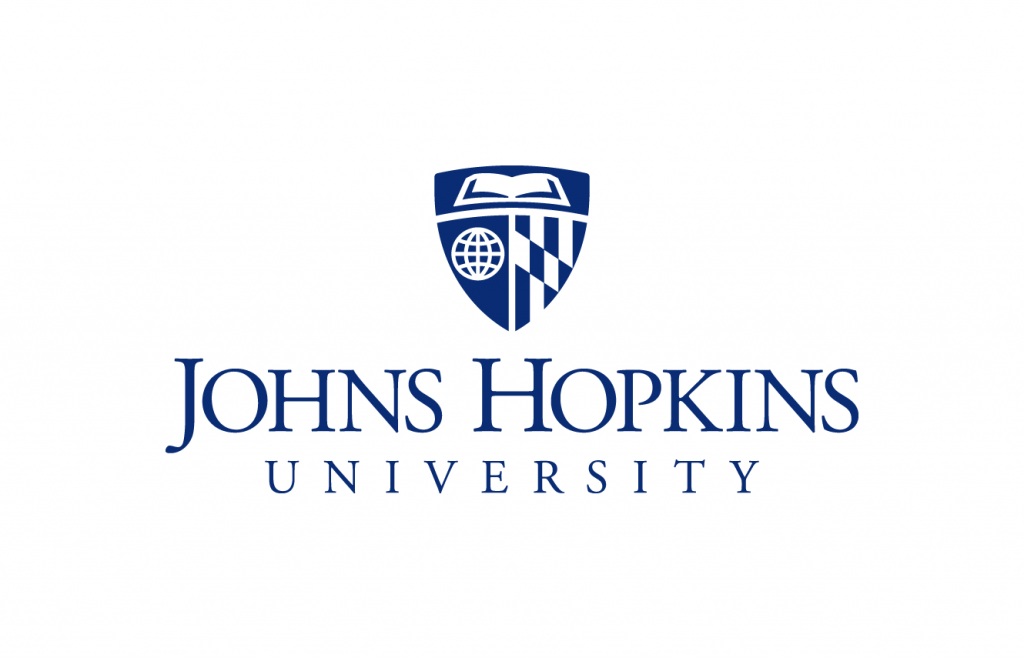 The Carey Business School at Johns Hopkins University has both online and in-person MBA programs to choose from. Students can choose between a full-time or flexible MBA program on their Baltimore campus or DC campuses (DC is for the Flexible MBA program only, which can also be taken online), which takes between two years and 2.7 years, depending on which program you choose.
For the full-time MBA, students have the option of:
a Health, Technology, and Innovation track
or an Analytics, Leadership, and Innovation track.
Additionally, all full-time MBA students also take at least four experiential learning courses, which include an Innovation Field Project and three weeks onsite at an organization.

The Flexible MBA program offers specializations in a number of areas, including entrepreneurial marketing and innovation, and is designed with working professionals in mind. Even though it's a part-time program, the Flexible MBA still provides its students with opportunities to participate in experiential learning through the following:
Community Consulting Lab,
Case Competitions,
and the Student Startup Challenge.
Stacked Score: 94.09
Rice University – Houston, Texas

Rice University's Jesse H. Jones Graduate School of Business provides students with both on-campus and online MBA programs to choose from, all of which take two years to complete.
For on-campus options, there is the traditional full-time MBA program in Houston.
For those in which a full-time program is not possible, there's the option to pursue the in-person Professional MBA and Executive MBA programs, which meet on Fridays, Saturdays, or evenings to accommodate working, non-traditional students but are also available on-campus. There is also an online, synchronous MBA program for those who cannot regularly get to the Houston campus.

There are nine concentrations students may pick from, including one in entrepreneurship. This concentration gives students the tools and understanding of processes needed to start entrepreneurial endeavors. Students pursuing this concentration also have access to the Liu Idea Lab for Innovation and Entrepreneurship (LILIE), an experiential learning and collaboration hub at Rice.
Even for those who choose a different concentration, entrepreneurship is woven throughout all of Rice's MBA courses. All MBA students can participate in the Rice Business Plan Competition, the largest intercollegiate start-up event in the world.
Stacked Score: 91.35
New York University – New York, New York

There are five MBA programs at the Leonard N. Stern School of Business at New York University. All NYU MBA programs are based on campus.
The full-time MBA program takes two years to complete,
while the part-time program can be completed in two to six years, depending on students' course loads.
Stern also offers specialized Tech MBA and Fashion & Luxury MBA programs, which are year-long, full-time programs and a variety of dual degree programs.

Additionally, there are three Executive MBA programs at NYU. Two are based in either New York or Washington, D.C. Courses take place over the weekend and are around two-year programs. The third is the TRIUM Global EMBA for experienced senior executives. Over 17 months and across five cities, students complete six in-person modules offered jointly through NYU Stern, the London School of Economics, and HEC Paris.

All MBA students have the option to choose up to three specializations, and Stern has one of the largest elective offerings of top business schools. Students incubate several social ventures in the entrepreneurship specialization and take a three-week study trip to India. They also participate in the Endless Frontier Lab, which is a mentorship-based, seed-stage program for scalable, science-based organizations. After completing their MBA, they may also choose to engage in the Stern Venture Fellows program. Upon graduation, fellows spend ten weeks developing their ideas with significant financial, collaborative, and mentor support.
Stacked Score: 91.28
Carnegie Mellon University – Pittsburgh, Pennsylvania

Tepper School of Business MBA students at Carnegie Mellon University have both online and on-campus program options to choose from:
full-time,
part-time online hybrid,
and part-time flex MBA programs.
The full-time program can be completed in just 21 months and runs for the academic year. While the other two take 32 months, and students take courses year-round. Regardless of which option you choose, all Tepper MBA programs are STEM-designated, with a significant focus on analytical, data-informed courses.

MBA students can customize their programs through concentrations. Many choose to earn concentrations in three to four areas, though it is a requirement to complete at least one.
Concentrations are automatically applied after taking three or more electives in a particular subject area rather than a formal declaration. Among the concentration choices is a focus on Entrepreneurship.
In addition to the concentration's course work, students can also take advantage of Carnegie Mellon's Swartz Center for Entrepreneurship, which is a system of activities and programs to provide entrepreneurial students with collaboration, education, engagement, and opportunity.
Stacked Score: 91.02
Vanderbilt University – Nashville, Tennessee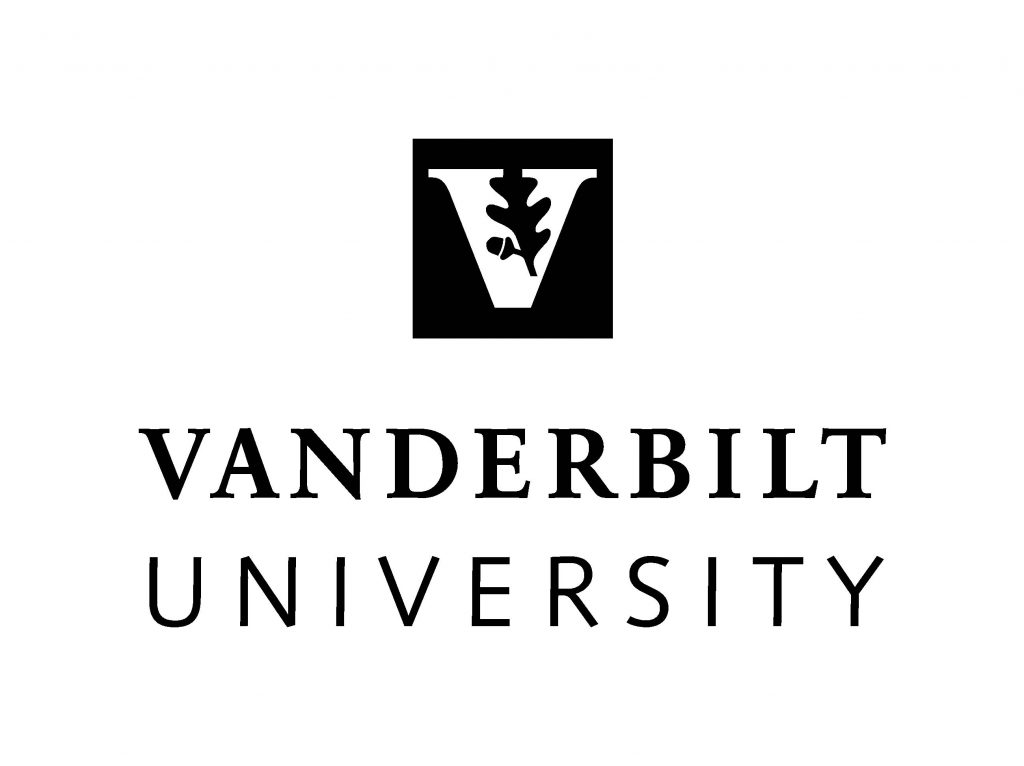 At the Owen Graduate School of Management at Vanderbilt, students may select between an MBA and an Executive MBA program, both of which take place on campus. The MBA program allows for customization through concentrations, specializations, emphases, and dual degree options.

There is an entrepreneurship emphasis – a Vanderbilt MBA program emphasis requires eight hours of coursework and takes students deeper into a specific industry or interest area. The entrepreneurship emphasis is made up of the following types of classes:
Managing the Global Enterprise,
Social Enterprise and Entrepreneurship,
Innovation Strategy,
User Center Design,
and Launching the Venture, to name a few of the nine courses.
The difference between the EMBA and the MBA at Vanderbilt is the age and experience of the students – with EMBA students being the more seasoned – as well as the elective offerings. In the EMBA programs, these courses are focused on deeper core and strategic integration study.
Stacked Score: 90.89
Washington University in St. Louis – Saint Louis, Missouri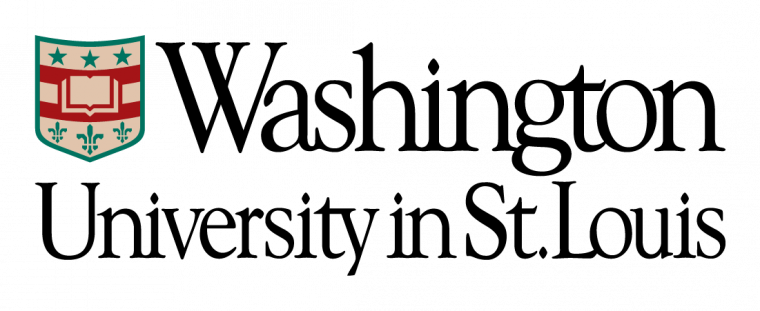 There are three MBA course types at the Washington University in St. Louis' Olin Business School – full-time on-campus MBA, on-campus EMBA, and online MBA. Additionally, students can choose to pursue a STEM MBA and STEM-designated dual degrees, which can both be completed in the same amount of time as the MBA on its own. Regardless of the program, all Olin MBA programs take an entrepreneurial mindset to business.

There are five career platforms to choose from, including entrepreneurship. These platforms help students go beyond coursework, providing opportunities for:
networking,
job searches connecting students to employers,
and co-curricular activities.
WashU's entrepreneurship platform has over 24 courses and a number of hands-on opportunities. These include Olin's MBA Entrepreneurship Stipend, which provides students with $5,000 to work on their own start-ups over the summer, and the Hatchery course, which leads up to the Olin Cup Business Pitch Competition.

The online MBA does not require any residencies, and students are enrolled year-round for 30 months, taking two or three courses each semester. The core curriculum is the same as the on-campus, full-time MBA. Online students can then choose from over 20 electives in nine functional areas to complete the program.

Stacked Score: 90.76
Emory University – Atlanta, Georgia

The Goizueta Business School at Emory University offers several MBA programs, with both online and on-campus options. There is both a one- and two-year MBA option and a part-time evening MBA program, all of which take place at the Emory campus in Atlanta.
The part-time MBA program can be completed in as little as 24 months for those who opt for the express course route. However, the accelerated program is a bit more laid back at around 28 months, and the traditional part-time takes around 32 months. The Executive MBA program can be done on campus or in a hybrid format, requiring campus visits three times a semester.

The full-time and part-time MBA programs each offer over 20 concentrations, including a concentration in entrepreneurship, as well as a wide range of electives to choose from – over 50 for the part-time program and over 90 for the full-time programs.
Stacked Score: 90.73
University of North Carolina at Chapel Hill – Chapel Hill, North Carolina

The University of North Carolina at Chapel Hill's Kenan-Flagler Business School offers its MBA programs in four formats. All programs are STEM-designated. Students may elect an in-person, 21-month full-time program, an online 18-36 month program with a synchronous element, a 24-month evening program, or a 20-month weekend program, both of which are done in a hybrid format.
The full-time program offers three paths for customization.
The career concentrations tend to reflect hiring needs and include:
capital markets and investments,
consulting,
corporate finance,
marketing,
operations management,
real estate.
Meanwhile, the enrichment concentrations are more about the lens used in approaching business. In addition to business analytics & management science, energy, healthcare, sustainable enterprise, technology, and innovation management, there is an entrepreneurship option. Finally, a family enterprise focus area is unique to UNC-Chapel Hill.

Likewise, the Evening and Weekend MBA programs offer several concentrations, including one in strategy and entrepreneurship, and the online program has a straight entrepreneurship concentration.
Stacked Score: 87.40
University of Washington – Seattle, Washington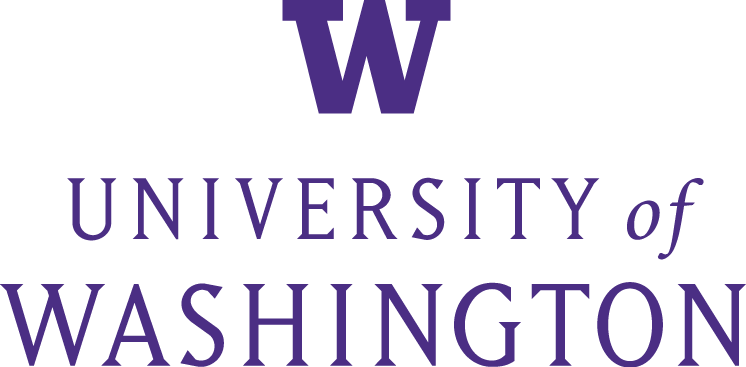 The Michael G. Foster School of Business at the University of Washington has several different MBA programs to choose from. The Hybrid MBA is offered in a hybrid online/on-campus format. Meanwhile, the others are all available to students on the University of Washington's Seattle or Kirkland campuses. The hybrid program, Technology Management MBA, Executive MBA, and Evening MBA are all part-time programs built for working professionals. For those with extensive international experience, there is a 12-month Global Executive MBA program.

There are a number of certificates, concurrent degrees, and specializations available with the full-time MBA program, including the Entrepreneurship Certificate from the Arthur W. Buerk Center for Entrepreneurship. This certificate has an emphasis on cross-campus involvement, so students work with colleagues in other disciplines, as well as UW inventors who have market-ready projects.

There is also a fellowship option for UW technology ventures and local angel funds. Students participate in entrepreneurship competitions and the Jones + Foster Accelerator.
Stacked Score: 86.38
University of California, Davis – Davis, California

Over at the University of California, Davis' Graduate School of Management students have their pick between a full-time on-campus MBA program, a part-time online MBA program, or a part-time hybrid program with courses in either the Bay Area or Sacramento – all of which are STEM-designed programs.

The full-time MBA program takes two years to complete. The part-time hybrid programs take students anywhere from 24 to 48 months. Classes for this option meet once a week online in the evenings, and intensives are held on campus every other Saturday for the full day.

The online program has synchronous classes and self-paced coursework, giving students the flexibility they need as well as a connection to instructors and classmates. There are also several in-person residentials throughout the program.

Each of the MBA programs offers students the opportunity to choose a concentration alongside core and elective coursework. There are several concentration paths to choose from, including Entrepreneurship and Innovation.
Stacked Score: 86.12
University of Illinois at Urbana-Champaign – Champaign, Illinois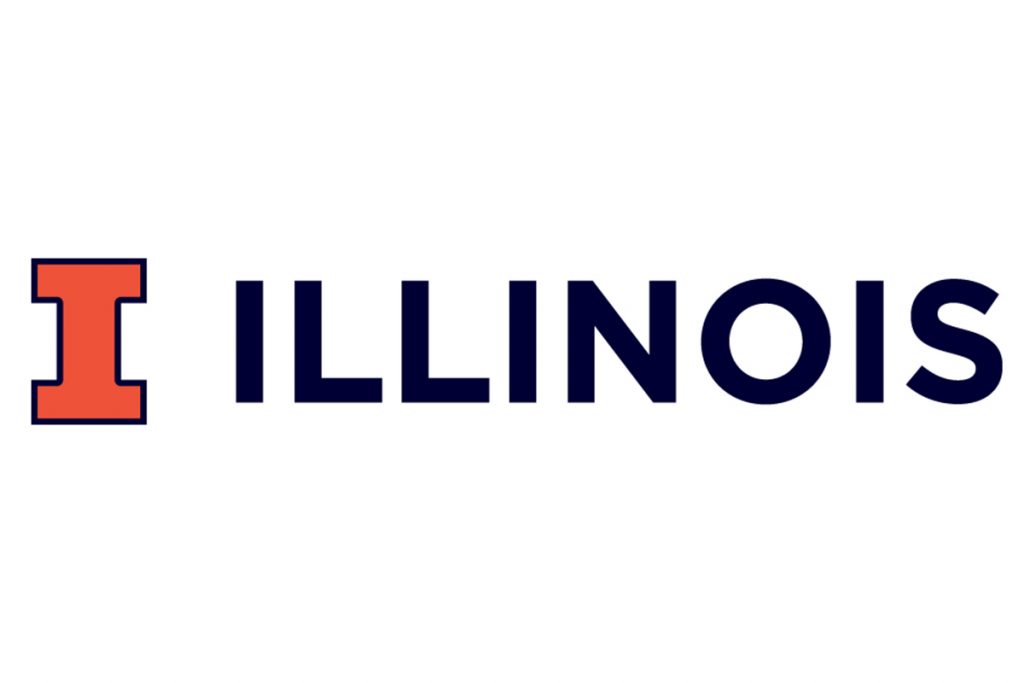 The iMBA through the Gies College of Business at the University of Illinois at Urbana-Champaign is a fully online MBA program with absolutely no on-campus requirements. Courses take place through Coursera and the University of Illinois in both asynchronous and synchronous formats.

To help build connections with instructors and colleagues, there are also weekly office hours, group work, and live lectures. All students are provided a Zoom Pro account for the duration of their program.
In addition to the core coursework, there are several specialization focus areas:
Business Analytics,
Digital Marketing,
Entrepreneurship and Strategic Innovation,
Global Challenges in Business,
and Mergers and Acquisitions.
Students each choose two of these areas to pursue. The Entrepreneurship and Strategic Innovation focus area is three components:
Strategic Innovation,
Fostering Creative Thinking
and Entrepreneurship: From Startup to Growth – which each make up four credit hours that span eight weeks.
In addition, there is a two-week final capstone project.
Stacked Score: 85.71
University of Virginia – Charlottesville, Virginia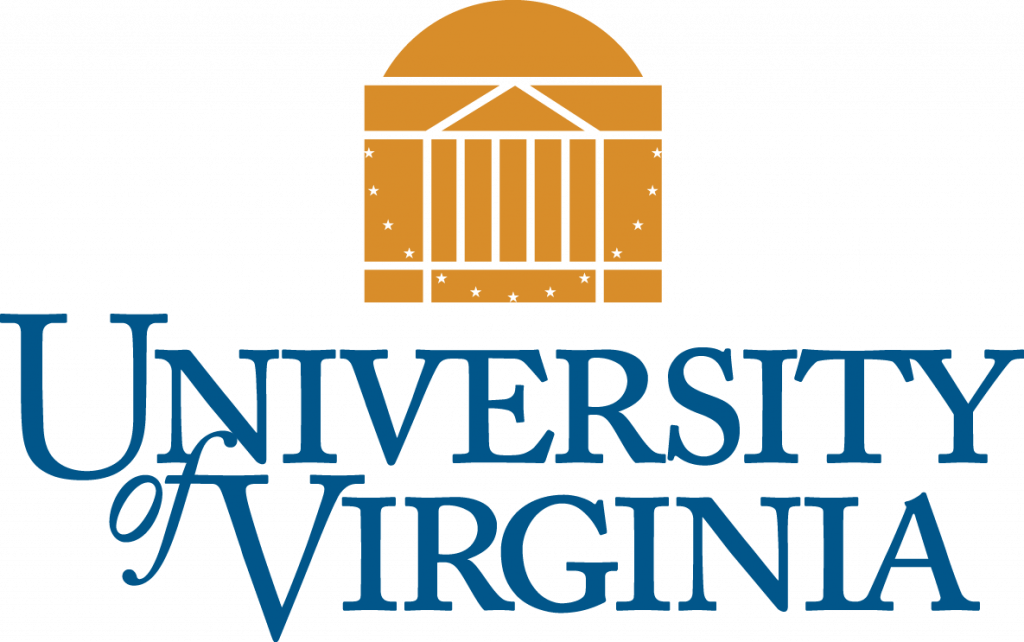 MBA students of the Darden School of Business at the University of Virginia may enroll in a full-time MBA program on campus or pursue their degree through flexible online formats.
The full-time MBA at Darden is a two-year program. The first year is focused on the core curriculum, and in the second year, they dive into their electives and theme-track and career-track concentrations. There are a number of each to choose from, including entrepreneurship, which is part of the career-track concentrations.

The online formats at the University of Virginia are the Executive MBA and the Global Executive MBA. Both of these programs are hybrids, with some requirements to be on campus at the UVA Charlottesville campus for the first week and in the DC Metro campus in Arlington for weekend residencies once a month.
Otherwise, students attend classes online synchronously. In addition, EMBA students participate in one global residency, and EGMBA students participate in four residencies in countries as varied as Argentina, China, Estonia, Ghana, and Germany.

During the elective section of these flexible format programs, students have the option to pursue courses from seven different focus areas, including entrepreneurship. Any three classes in any elective area will earn a student a concentration in that focus area. Students are not required at any point to choose a specialization but are encouraged to follow their interests in terms of the electives. Students need to take 12 elective credits.
Stacked Score: 84.65
University of Notre Dame – Notre Dame, Indiana

Mendoza College of Business at the University of Notre Dame offers four MBA programs. The first is a one-year, full-time MBA program for students already working on their business careers. There is also an option for students to pursue the more extended, two-year MBA program.
Both of these take place on the Notre Dame campus. These programs have nine different majors, of which five are STEM-designated, which includes a major in Innovation and Entrepreneurship.

The third program is an Executive MBA, which is a 22-month program.
There is a fourth option, which is the EMBA program but on Notre Dame's Chicago campus instead. These programs are both tailored to working professionals and meet on campus just once a month. The Chicago EMBA is a 24-month program. In June of the first year, students will choose two electives for their weeklong on-campus residency. While elective offerings change, entrepreneurship is typically one of the elective options.
Stacked Score: 84.06
Georgia Institute of Technology – Atlanta, Georgia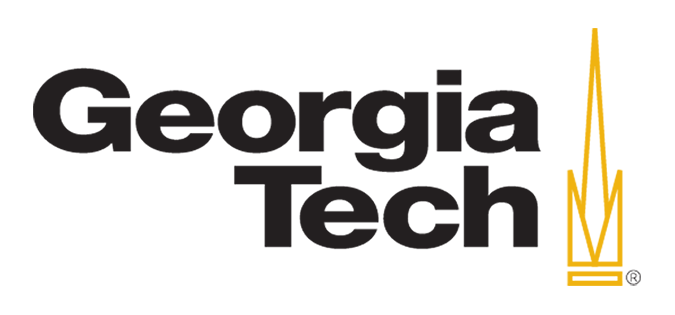 Georgia Institute of Technology MBA students in the Scheller College of Business may select between three different MBA programs. All are offered on the Georgia Institute of Technology's Atlanta campus.

The full-time MBA is a 22-month program and follows a traditional on-campus format. The Evening MBA is a self-paced, part-time for working professionals that students can complete in 24 to 36 months. Courses within this program are offered in the evenings to allow students to work while enrolled.

Students must choose one concentration, as well as take four electives, which all count toward the required 33 elective hours, in addition to the core coursework. There are a number of concentrations students may select from, including an entrepreneurship concentration that focuses on the skills and mentality needed to start or participate in a new venture.

MBA students can also choose to compete in case competitions through student clubs, such as the Entrepreneurship club.

The Executive MBA program is for those more experienced in their careers. This is a 17-month program with classes on Friday evenings and Saturdays on select weekends for work-life-school balance. EMBA students may choose from the following:
a six sigma green belt & black belt certification,
global business specialization,
Or, management of technology specialization.
Stacked Score: 83.33
University of California, Irvine – Irvine, California

The University of California, Irvine's Paul Merage School of Business, offers a full-time MBA program that is newly fully STEM-designated. This is an 18- to 21-month program that is held on the UC Irvine campus. Full-time MBA students may also choose to pursue dual degrees for JD/MBA or MD/MBA.

The Executive MBA program takes 21 months to complete, with classes meeting on Fridays and Saturdays to accommodate working professionals. There are also three off-site immersive residential sessions throughout the program.

The Fully Employed MBA program is for those early- to mid-career students who need flexibility around their work schedules. Depending on if students start in the spring or fall, the program takes anywhere from 24 to 33 months to complete. Those who enroll in the fall session have the option of a hybrid format. Courses are two evenings a week for on-campus and four Saturdays a quarter for hybrid students.

There are four specialization areas for all MBA programs, including entrepreneurship and innovation, through the Beall Center for Innovation and Entrepreneurship. Students in this specialization participate in the Merage School New Venture Competition.
Stacked Score: 80.45
Case Western Reserve University – Cleveland, Ohio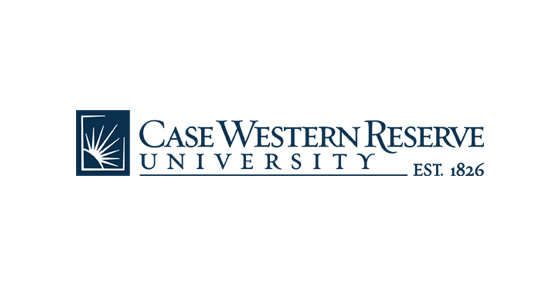 Case Western Reserve University's Weatherhead School of Management has a full-time MBA program on-campus, a hybrid Executive MBA, and a healthcare management track held online.

The EMBA program requires students to make 16 three-day trips to campus and an additional 10 to 15 hours of coursework a week on their own. EMBA students who are nonprofit professionals can also earn their EMBA Nonprofit Certificate at the same time as their EMBA degree.

The full-time MBA program is a four-semester, 60-credit program. All students select one of seven concentrations, one of which is Design and Innovation and Entrepreneurship. The concentration is comprised of four courses. The full-time MBA program can also be done as a STEM MBA, which is a 21-month program.

The full-time MBA program also offers an online MBA with a Healthcare Management track. This program is 50 percent synchronous and 50 self-paced work.
Stacked Score: 79.58
Northeastern University – Boston, Massachusetts

MBA students at Northeastern University's D'Amore-McKim School of Business have the choice of three MBA programs. There is a full-time, two-year program at Northeastern's Boston campus. This 55-credit program offers 24 different concentrations, of which MBA students can choose up to two to pursue.
Among the concentration offerings is an entrepreneurship concentration. Students in the entrepreneurship concentration engage with Northeastern's new venture accelerator, IDEA, and get connected in VMN, a venture mentoring network. Full-time students also complete a three-, six-, or 12-month corporate residency program.

The entrepreneurship concentration is also available for part-time MBA students as well. This program takes, on average, three years to complete, with courses held on Northeastern's campus in the evenings.

The online MBA program is on pause until the 2022-2023 school year. But this program offers eight concentrations, including Innovation Entrepreneurship. It can be completed in as little as two years and is designed for working professionals. Online Northeastern students have the option of participating in domestic or international residency courses, and there is a dual degree option with an MS in Finance.
Stacked Score: 77.21
Lehigh University – Bethlehem, Pennsylvania

Lehigh University offers two MBA programs through the College of Business. The full-time MBA is a one-year program for those looking to pivot careers or is new to business. This cohort-based program has an on-campus format. This program offers four concentrations in business analytics, financial management, marketing, and supply chain management.

Unlike many full-time MBA programs, there is no required internship. However, a summer internship is an option for those who do not declare a concentration, although those who do choose a concentration may also opt into a summer internship as well.

The FLEX MBA program is a hybrid program for working professionals. This is a part-time program for students who need the flexibility of participating in classes on campus or online through Lehigh's ClassroomLIVE experience.

The FLEX MBA program offers a wider variety of concentrations than the full-time MBA program, including a Corporate Entrepreneurship concentration. This 12-credit concentration is part of the VENTURE series and is approached through the lens of both established and developing companies looking to grow new commercial enterprises.
Stacked Score: 75.96
Ohio State University – Columbus, Ohio

Ohio State University offers three MBA programs at the Max M. Fisher College of Business – the full-time MBA program, the Executive MBA program, and the Working Professional MBA program.

The full-time MBA program takes place on campus, and students may choose from a number of pathways, including entrepreneurship. This is a nine-credit pathway, although there are many optional relevant courses students may also choose to take beyond the required six courses to continue building their entrepreneurial stack.

The Executive MBA program is also in an on-campus format. This program has five areas of focus, including Fostering an Entrepreneurial Spirit. This focus is fulfilled through two experiential immersion sessions in addition to class work.

The Working Professionals MBA is a hybrid program, allowing students to enroll online, on-campus, or both with evening and/or weekend classes. Most students complete this program in two and a half years, though it can be completed in as little as two.

There is no specific entrepreneurship specialization, but the program does allow students to create their own specializations. There is also a new Online Working Professionals MBA program, which is a fully online version of the Working Professionals program.
Stacked Score: 75.21
University of Minnesota – Minneapolis, Minnesota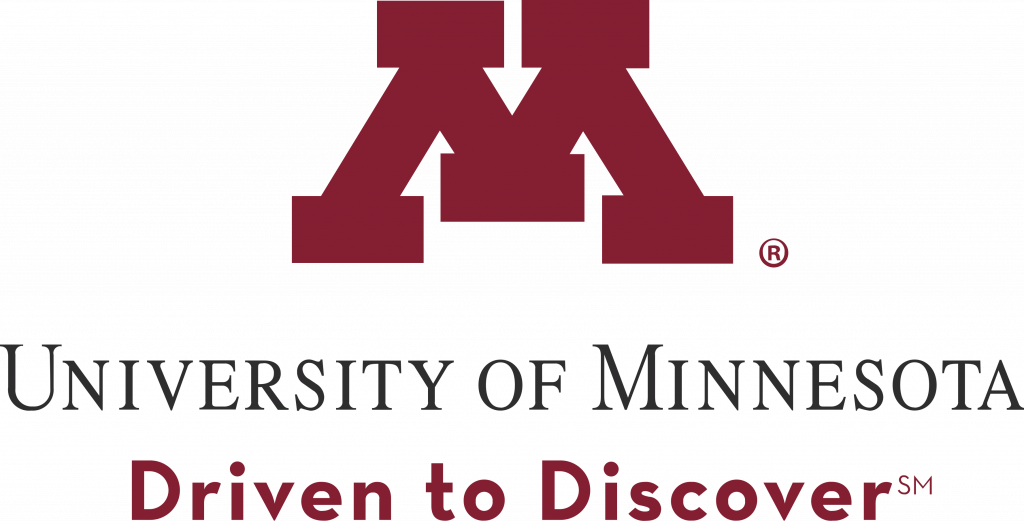 The Carlson School of Management at the University of Minnesota provides MBA students with several programs and formats to choose from. The full-time MBA program has a new STEM designation.
But the Carlson School also has a variety of other specializations for students to choose from, including entrepreneurship. Some of the unique features of this specialization include the following:
the STARTUP Course, where students pursue their own ventures,
the Ventures Enterprise,
the Sands Fellowship,
and the MN Cup – an annual venture competition.
In addition to specializations, all full-time MBA students also complete an international experience.

The Executive MBA is a two-year program for professionals with at least six years of experience. Classes meet Fridays and Saturdays on alternating weeks to allow for work schedule flexibility. There is the option of a HyFlex format, so while all classes are taught on-campus, there is the option for synchronous online participation.

The Online MBA is typically completed, on average, in three years (though as little as two), and most students in this program have at least 10 years of experience. Most of the courses are asynchronous to allow for the utmost flexibility. All students must complete at least one residency, though they have the option of on-campus, condensed or evening, or global immersion (which can still be done online, if needed).

Finally, the part-time MBA program has a similar flexible format as the EMBA with the HyFlex option. This program is typically completed in three and a half years, and most students have six years of professional experience. Like the full-time MBA, entrepreneurship is a specialization option.
Stacked Score: 74.10
---
Entrepreneurship MBA Stack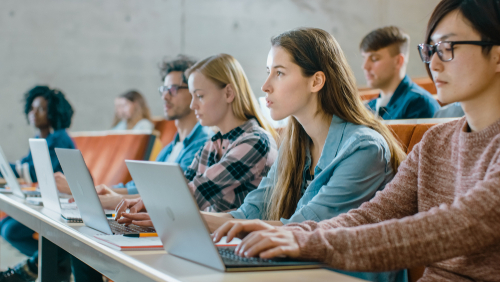 As you curate your entrepreneurship stack or make decisions about what direction to take your MBA stack, here are a few things to consider:
An MBA in entrepreneurship will help you learn how to make money, manage money, and not just spend your money. As entrepreneurs, there can be a significant up-front investment.
An MBA degree will help you learn how to acquire investors and build the knowledge set to be able to follow through with them.
You will learn to create and implement a solid business strategy through coursework in:
business operations,
marketing,
strategic planning,
accounting,
and finance, to name a few.
Think of your MBA program as a set of business exercises for your stack that would otherwise take you much longer to learn on your own. You'll have the opportunity to synthesize theory and apply it to real-world experiences.

One of the biggest challenges as an entrepreneur is that you have to wear so many hats. In a role at a corporation, your job description is pretty well-defined. But as an entrepreneur, you need a much wider set of skills, which you'll add to your stack in an MBA program.
Other fields that MBA students are in, like finance, accounting, or marketing, are all areas that any entrepreneur needs to understand from a functional perspective.
Financial and Time Investment
An MBA degree is certainly a financial and time investment. But as you've seen in these 25 programs we covered, there is something to fit every budget and schedule. Often online and hybrid MBA programs can offer substantial savings for students, and with today's available technology, there is no compromise in the quality of education.
But, in the long run, an MBA in entrepreneurship has the potential for a significant return on investment when it comes to the success of your entrepreneurial ventures.
Making MBA Connections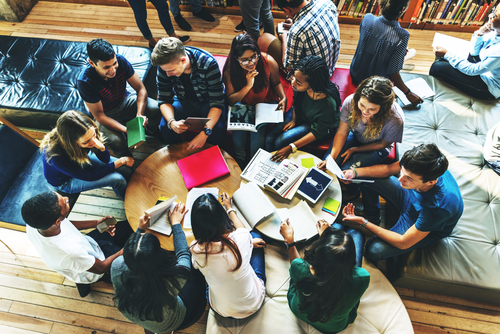 Some of the most exciting opportunities for traditional MBA candidates in entrepreneurship specializations are accelerators, competitions, and fellowship opportunities for students. These types of projects provide you with the time (and sometimes the financial means) to make significant progress on getting your ventures off the ground before you've even graduated with your MBA degree.
Not only that, but the visibility from business leaders, judges, instructors, and other entrepreneurs in these spheres can be useful connections in a myriad of ways – from finding investors for a new business to seeking business partners to simple advice about business opportunities. Success does not happen in a bubble.
---
How will earning an MBA in Entrepreneurship help me run my own business?

An MBA in Entrepreneurship can give you the tools and knowledge you need to launch and manage your own business. You'll learn how to develop a business plan, secure financing, market your business, manage finances, and more. You'll also gain the skills to help you recognize and capitalize on opportunities in the marketplace. In addition, you'll gain valuable connections with other entrepreneurs, mentors, and potential investors. All of this will help you make informed decisions and take your business to the next level.
---
In Conclusion: Challenge Yourself!
We hope this list of 25 MBA in Entrepreneurship graduate programs has helped you clarify what you're looking for when using an MBA program to build your entrepreneurial stack and help your ventures take off!
Business professionals will be faced with challenges in their ventures. Working on an MBA in entrepreneurship is a great way to equip yourself with the tools you need to roll with the punches and still land on your feet.
You're able to learn these lessons in a controlled environment with much lower stakes through the guidance of experienced professionals and the support of like-minded classmates.
Online MBA programs are a convenient way for the working professional to earn their degree. Entrepreneurship MBA programs teach graduates how to open their own businesses as aspiring entrepreneurs.
Entrepreneurship courses include classes in leadership skills, soft skills, business education, project management, venture capital and new venture creation, business ideas, global perspectives, and other entrepreneurial skills like how to run a small business successfully.
Prospective students gain valuable insight into trends of today and how social media can be utilized through a college education.
---
Written by: Tammie Cagle
Before you go, see the following: