Rankings
The 25 Best MBA in Sports Management Programs for 2023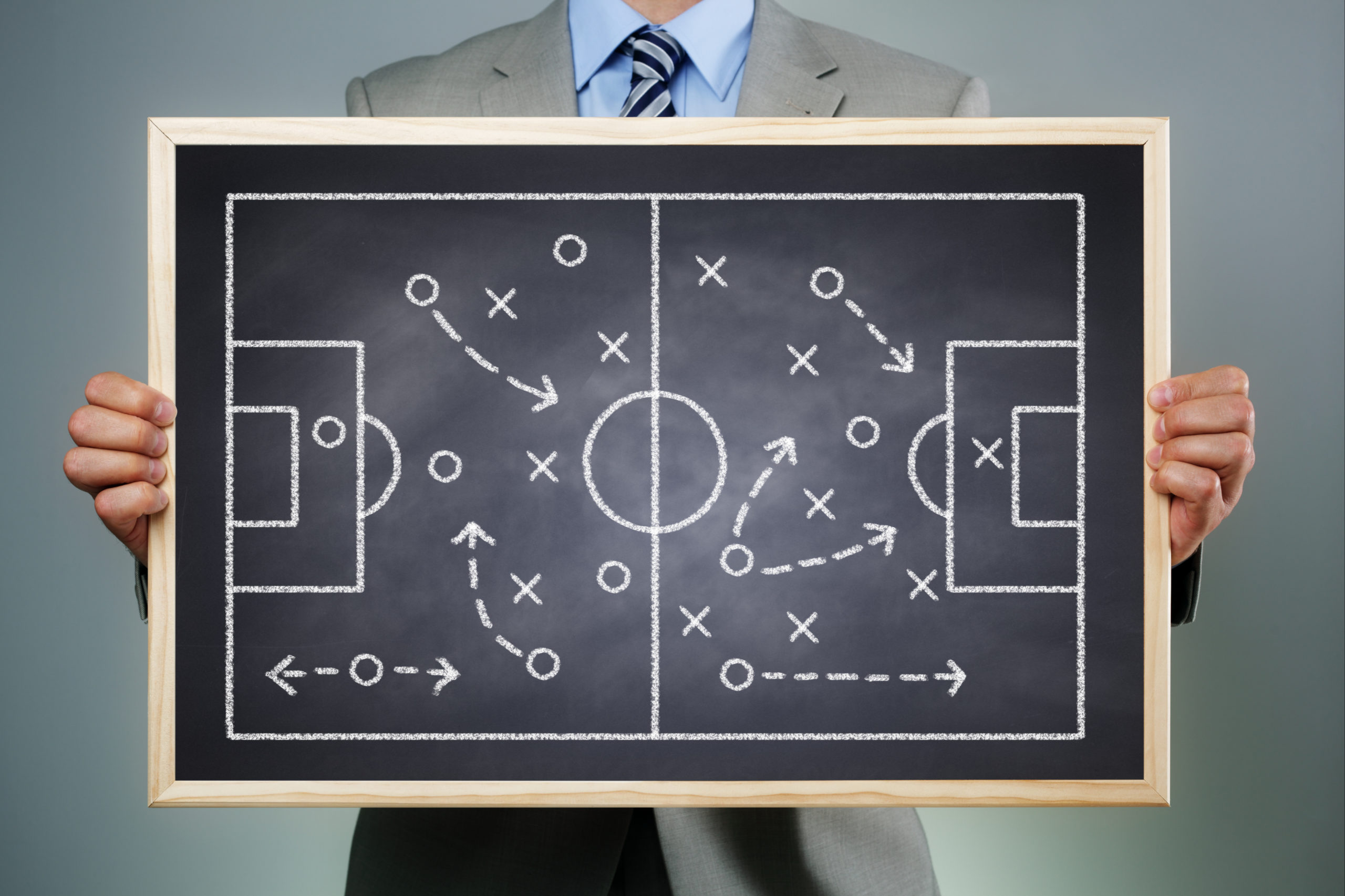 In this article, we will be covering...
Earning an MBA in sports management degree is becoming increasingly popular as the need for upper-level sports professionals with business acumen continues to grow in scholastic, collegiate, and professional sports. In an MBA in sports management program, you'll learn both the business side of sports as well as how to be an effective leader for teams and organizations.
Develop Your MBA Stack in Sports Management
An MBA in sports management can lead to careers in sports marketing, event management, merchandising, facilities operations, sports finance, and more. Your experience in sports management can also lead to a career in the health and wellness industries as well as sports media and entertainment.
In this ranking, we've outlined the top 25 MBA in Sports Management programs across the country, all of which are accredited. You'll find a variety of programs and formats, from on-campus, hybrid, and online to part-time, full-time, and accelerated. Whatever your career goals are, there's sure to be a Sports Management MBA program that fits you.
Methodology
This top 25 MBA in Sports Management ranking highlights the best degrees available in this exciting field. We researched MBA programs from around the country to find those with the best MBA brands. We then identified the degrees with a focus on sports management.
For the ranking order, we collected data from four leading ranking systems: Forbes, Quacquarelli Symonds, U.S. News and World Report, and the Wall Street Journal. All MBA ranking scores were weighted equally and averaged. The ranking scores were adjusted to a 100-point scale to find each MBA's Stacked Score.
The Best MBA in Sports Management Degree Programs
1 George Washington University – Washington, District of Columbia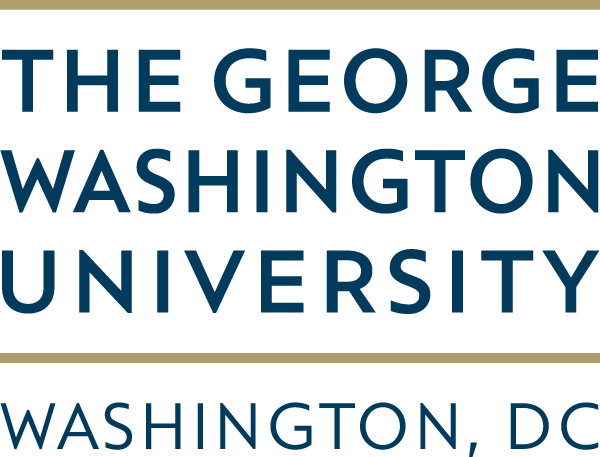 At the George Washington University School of Business, MBA students have the opportunity to earn a certificate in Sport Management alongside their MBA degree. Students pursuing a Sport Management Certificate must take Sport and Event Facility Management, Sport Law: Contracts and Negotiations, Sport Marketing, and Sport Media and Communications.
GWU offers a Global MBA program, which is a 53-credit, 21-month program for full-time students. Students take 15 elective credits, which can be applied to their graduate certificate in Sports Management. They also participate in a Consulting Abroad Project and three credits of Analytics/Technology Selectives.
The Accelerated MBA program is a two-year program designed for working professionals. It follows a cohort format with condensed, five-week courses on Wednesday and Saturday nights during the first year to allow students to take a full course load while also working and earning their degree more quickly than in a typical part-time program. Students then take normal 14-week courses at a part-time enrollment during the second year (or full-time if preferred). The Professional MBA program is a part-time program for working professionals, which is offered in Accelerated, healthcare, online, and professional formats. The STEM MBA program is offered in both a Global MBA and an Accelerated MBA format.
Stacked Score: 73.85
2 Temple University – Philadelphia, Pennsylvania

At Temple University, students wishing to grow their Sports Management stack can enroll in either the Full-Time MBA program or the Online MBA program, which are offered through the Fox School of Business. Both programs offer a Sport Business concentration. This is a 12-credit concentration that requires students to take three of the offered courses, which include classes such as Legal Issues in Sport and Recreation, Sport Finance and Economics, Sport Media and Communication, Consumer Behavior in Sport and Recreation, The Sport Workplace, and Sport for Development, as well as an additional three elective credits.
The Full-Time MBA at Fox is a two-year program designed for professionals with extensive working experience. Courses are held on Temple's Philadelphia campus and the Center City campus. The Online MBA program is designed as taught by the same faculty as the Full-Time program. Students can earn their MBA in two years, like the Full-Time program, or they can take up to six years.
Stacked Score: 49.57
3 Pepperdine University – Malibu, California

The Graziadio Business School at Pepperdine University offers an Entertainment, Media, and Sports Management concentration for its Full-Time MBA students. Students in this concentration take the required Digital Media and Entertainment; Entertainment and Media Finance; Entertainment, Media, and Sports Analytics; Entertainment, Media, and Sports Brand and Audience Development; and Law, Intellectual Property, and Ethics for Entertainment, Media, and Sports alongside two one elective course, for a total of 12 credits for the concentration.
The Full-Time MBA at Pepperdine is a 55-credit program. Students can earn their degrees in 12, 15, or 20 months and also have the opportunity to participate in the Global Business Intensive or a trimester exchange for an international experience as part of the global business requirement. For students in the Entertainment, Media, and Sports Management concentration, this requirement can be fulfilled by the Digital Media and Entertainment course, participating in the Global Business Intensive, or completing the Going Global with Graziadio – Global Business Development Practicum with a course focus on the globalization of entertainment, media, and sports industries.
Stacked Score: 55.72
4 University of South Florida – Tampa, Florida

The Muma College of Business offers University of South Florida MBA students the option to earn a concentration in Sports Business. This is a 15-credit concentration with four three-credit required courses: Contemporary Issues in Sport and Entertainment Management, Sport Business Analytics, Sport and Entertainment Marketing Strategy, Sport and Entertainment Law, plus a three-credit internship in Sport and Entertainment Management.
This concentration is available for Professional MBA students, and it has both an Evening MBA format and a Weekend MBA format. The Evening PMBA program is open to both full-time students and working professionals. Courses are held at the USF Tampa campus. There are some selected online course offerings as well, but the Evening PMBA format is geared toward in-person learning. The Weekend PMBA, meanwhile, uses a hybrid format. Students take classes at the USF Sarasota-Manatee campus one Saturday a month, and in between these in-person classes, they participate in asynchronous learning.
Stacked Score: 52.30
5 University of Oregon – Eugene, Oregon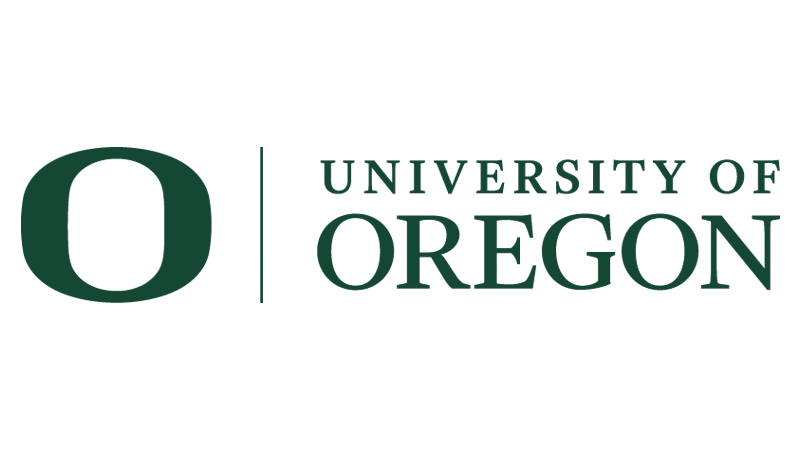 At the University of Oregon, MBA students in the Charles H. Lundquist College of Business have the opportunity to earn a specialization in Sports Business through the Warsaw Sports Marketing Center. Students in this specialization must take Economic Aspects of Sports, Marketing Research, Marketing and Sports Properties, and Sports Sponsorship Alliances. This is in addition to Sports Business Seminars and a Strategic Planning Project. They must also choose two courses: Greening Sports and Events, Legal Aspects of Sports Business, Sports Analytics, and Sports Products.
The Oregon MBA can be done as either a one- or two-year program. Students wishing to pursue the one-year track must hold an undergraduate business degree. In addition to the specialization requirements and electives, students also take nine required core MBA courses. Classes are held at the University of Oregon's campus in Eugene. MBA students may also choose to earn a concurrent MBA/MS in finance degree, which can be done in two years.
Stacked Score: 50.05
6 Seattle University – Seattle, Washington

For those with an interest in growing their Sports Management stack, the Albers School of Business and Economics at Seattle University offers an MBA in Sports & Entertainment Management. This two-year program includes a part-time paid fellowship during the second year with a Seattle sports organization, of which the Seattle Seahawks, Kraken, Sounders, Storm, and Mariners are all participating organizations. This 20-hour-per-week fellowship allows students to fully immerse in their organization and gain valuable hands-on experience in sports management. Additionally, during the program's first year, students also participate in the Mentor Program, which pairs them with sports industry professionals to discuss career options over five or six meetings.
The MBA SEM is a 50-credit program. In addition to the core business courses, students also take sports management-focused courses in leadership, business, and electives, which include Diversity and Inclusion for Sport Management, Developing Leadership in Sport, Women and Sport Leadership, Sport Consumer Behavior, Venue Sustainability and Operations, and Corporate Partnerships and Community Engagement.
Stacked Score: 49.24
7 San Diego State University – San Diego, California

San Diego State University offers sports management-focused MBA students the opportunity to build their talent stack in their Sports MBA and Sports Management MBA programs, which are offered through the Fowler College of Business. The Sports MBA is a 12-month, on-campus intensive program that includes a trip to the Dominican Republic and an additional six months of supervised international consulting projects. The international trip is intended to be a cultural and language immersion for 10 days, focused on Dominican baseball, culture, and Spanish.
After the 12 months of classroom learning, students begin working at a sports organization full-time with a faculty mentor to supervise during their final semester with remote coursework so students may work at an organization outside of San Diego. This MBA program has a heavily international scope. It is offered in a cohort format to facilitate connections with fellow students in the program. The Sports Management MBA is an 18-month online program that follows much of the same programming as the Sports MBA, though in an online format.
Stacked Score: 49.46
8 Samford University – Birmingham, Alabama

The Brock School of Business at Samford University offers a concentration in Sports Business for its MBA students. Students take Career and Professional Preparation in Sports Business plus three other classes, such as Fan Experience and Analytic-Based Engagement, Strategic Revenue Generation in Sports Business, The Business of College Sports, Topics in Sports Business, and a thesis option. Top students in the Sports Business Concentration participate in paid internships at organizations such as Adidas, NFL, Nashville Predators, and the Coca-Cola Sports Marketing Department as part of the Preferred Sports Internship Program.
Samford's MBA program is offered online, in person at their Birmingham, Alabama, campus, and in a hybrid format for maximum flexibility. Samford is a Christian university, and the MBA in Sports Management program has a Christian worldview embedded into its classes. Students pursuing the Sports Business Concentration will take 39-48 credits to earn their degree, the number of credits depending on previous academic business experience.
Stacked Score: 46.11
9 Louisiana State University – Baton Rouge, Louisiana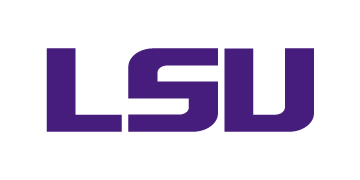 At Louisiana State University, MBA students in the E. J. Ourso College of Business may pursue a specialization in Sports Business as part of the Flores MBA Full-Time program. To earn this specialization, students must complete three courses: Organizational Behavior in Sports, Negotiations, Sports Business & Finance, Sports Economics, and Sports Marketing.
The Flores MBA Full-Time program takes 22 months to complete over the course of earning 48 credits. Students take daytime courses on LSU's Baton Rouge campus and participate in an internship in the summer between Year 1 and Year 2. There is also an optional global immersion experience during the winter of the program's second year. This MBA in sports management program is designed for students who have recently completed their undergraduate degree or other young professionals who are seeking a career change or are still new in their careers.
Stacked Score: 44.03
10 Seton Hall University – South Orange, New Jersey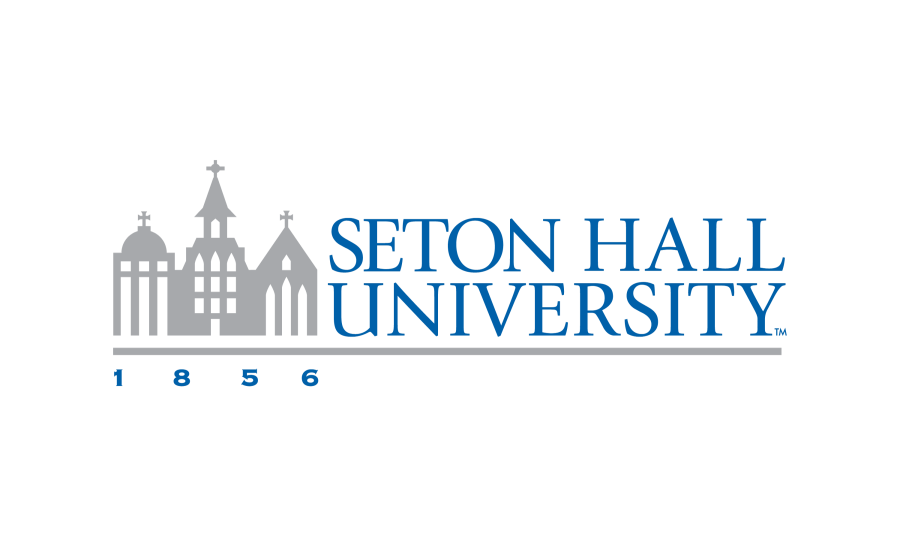 Seton Hall University offers a Sport Management Concentration as part of its MBA program. The Sport Management Concentration is a 12-credit concentration offered through the Stillman School of Business. Students take The Management of Sport Organizations, Professional Selling in Sport, Sport Finance, and Sport Law, which are all three credits. Students round out their concentration with a consulting project with a real client during the MBA consulting course. The Seaton Hall Sports Poll from the Sharkey Institute is the only university-based, ongoing sports industry polling service in the country which is used as a barometer for public opinion on the sports industry. Students earning their Sport Management concentration have the opportunity to engage with the Sports Poll work.
The Stillman School offers its MBA courses on its South Orange, New Jersey, campus in the evenings to make the program accessible to working professionals. There are also some hybrid and online classes offered. This is a 40-credit MBA program.
Stacked Score: 41.79
11 Florida International University – Miami, Florida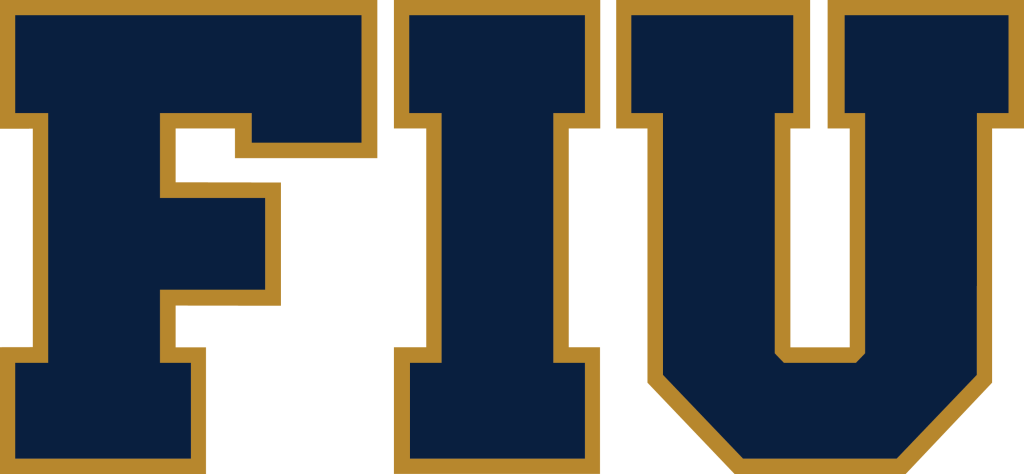 The College of Business at Florida International University offers a Professional MBA Online in Sports Management program in partnership with Real Madrid Graduate School — Universidad Europea (EURM UE). In addition to FIU's core MBA coursework, students take the following Real Madrid classes: Entrepreneurship and Sports for Development, Managerial Skills and Human Resources, Marketing and Communications I and II, and Sports Facility Operations. Students may also take an optional economics course and earn an Executive MBA in Sports Management from EURM UE.
Students have the option to participate in White Week in Madrid and visit the Real Madrid C.F. headquarters while attending masterclasses and networking with sports professionals.
The PMBA Online program is a 42-credit, 14-course program that runs over 17 months. Students take 12 core courses, two specialization courses, and three Professional Development Seminars. Classes are done entirely online and in English.
Stacked Score: 43.51
12 Hofstra University – Hempstead, New York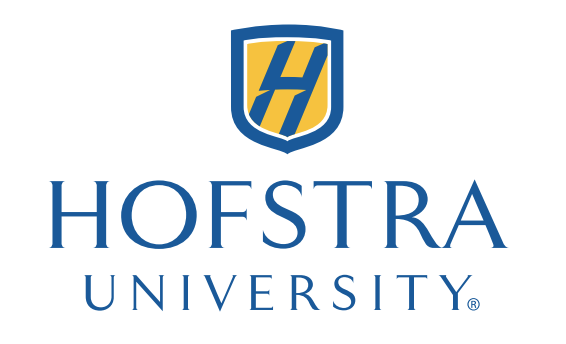 Hofstra University offers a STEM-designated Sports & Entertainment Management concentration as part of its Flexible MBA program through the Frank G. Zarb School of Business. This concentration requires students to take Sports and Entertainment Management and Sports and Entertainment Marketing, as well as one more course, which they may choose from options like Media in Sports and Entertainment Industries, Media Relations Techniques for the Sports and Entertainment Industries, Sports and Entertainment Law, Sports, Media and Society, and Venue and Facilities Management. This is a nine-credit concentration.
Courses in Hofstra's Flexible MBA in sports management program are offered online and on-campus in the evening at the university's Hempstead, New York campus. Students also have the option to enroll as either full- or part-time students to make the program even more flexible and accessible. Students in the Flexible MBA can earn their degrees in as little as 16 months with this 36-credit program when enrolled as full-time students.
Stacked Score: 39.69
13 University of Colorado Denver – City, State

The University of Colorado, Denver, Business School offers its Professional MBA program in various formats. The on-campus and hybrid formats are available for those interested in pursuing a Sports and Entertainment Specialization. Students must take 12 of the program's 45 credits to earn this specialization. This specialization focuses on niche industries in the overall sports and entertainment market by taking advantage of Denver being a sports and entertainment hub with eight professional sports teams and arenas.
The remaining PMBA credits go towards core coursework (30 credits) and the International Business requirement. For this requirement, students either participate in a course abroad or complete an international class in Denver. This class focuses on international consulting projects and live case studies for hands-on experience. The PMBA program at the University of Colorado, Denver, is a part-time program that takes a minimum of two years to complete. On-campus classes are held on the Denver campus in the evening to allow for the needed flexibility for working professionals.
Stacked Score: 42.82
14 Adelphi University – Garden City, New York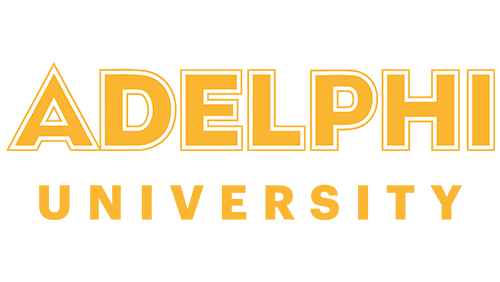 The Robert B. Willumstad School of Business at Adelphi University offers a specialization in Sport Management as part of its MBA program. This is a 33- to 51-credit program, with the number of credits varying depending on a student's prior business education. Students may enroll on either a part-time or full-time basis. To further accommodate student schedules, Adelphi offers MBA classes in the evenings at its Garden City, New York, campus. In addition to coursework, students can participate in Adelphi's Business Plan Competition, where students work in teams to create a new venture business plan and earn cash prizes to launch their ventures.
The Sport Management specialization is made up of 12 credits. Students must complete the following four courses to earn this specialization: Sport Alliances and Sponsorships, Sport Economics, Sport Licensing and Merchandising, and Sport Marketing.
Stacked Score: 34.75
15 University of Nevada, Reno – Reno, Nevada

The MBA program at the University of Nevada, Reno's College of Business offers an emphasis on Sports Management for a total of nine earned credits. Students take Fundamentals of Sports Management, Sport and Concert Arena Management, and Sports Ethics and Law. Students may also choose to earn an Executive Certificate in Sports Management by taking three more classes, an Applied Seminar in Sports, and completing a sports industry internship. The three required courses are Fiscal Sustainability & Revenue Generation in Sports, Leadership in Sport Management, and Sports Operation & Management.
The University of Nevada, Reno's MBA in sports management program classes are all offered during evenings. Although this is a 51-credit program, for those with an undergraduate education in business, some of those credits may be waived from the required core classes. This is a three-year program for those who cannot waive any courses. For those who can waive courses, it takes two years to earn an MBA degree.
Stacked Score: 31.31
16 Florida Atlantic University – Boca Raton, Florida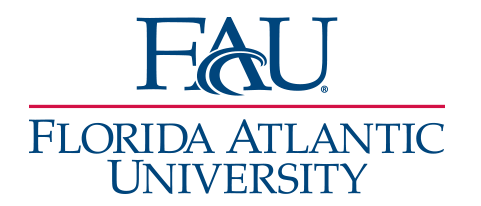 Florida Atlantic University offers an MBA – Sport Management program through its College of Business. Students can take courses both at Florida Atlantic's Boca Raton campus on Tuesday and Thursday evenings or online, depending on student needs. This is a 23-month program made up of 40 to 43 credits, with 12 of those credits being Sport Management-focused. These courses include Financial Aspects of Sport Management, Managing the Sport Enterprise, Sport Business Analytics, Sport Law, and Sport Marketing, but the option between Management of Sport, Entertainment, and Convention Venues or Management and Administration of Intercollegiate Athletics.
It is important to note that students in the MBA – Sport Management program cannot be employed outside the sport industry during their time in the program. Additionally, students taking on-campus classes must either work or be engaged in internships through the program. On the other hand, online students are not required to work or pursue internships, though this is encouraged.
Stacked Score: 27.44
17 Azusa Pacific University – Azusa, California

The School of Business at Management at Azusa Pacific University offers MBA students a concentration in Sport Management. This concentration prepares students to work in the sport industry at youth, college, and professional levels by building their business background alongside analytic, leadership, and team-building skills using a Christian worldview and focus on corporate social responsibility. All MBA students, regardless of concentration, participate in an intensive field experience, either abroad or within the U.S.
MBA in sports management students at Azusa Pacific choose what format they want to use to pursue their studies. Classes are available at Azusa Pacific's Azusa, California, or at any of its four regional campuses, as well as online. Students may also choose a hybrid option. Classes are offered in both the afternoon and evening in person. For those who effectively use all delivery formats at full-time enrollment, completing the program in just 12 months is possible. Most students earn their MBA degree in 15 to 30 months.
Stacked Score: 26.44
18 Wayne State University – Detroit, Michigan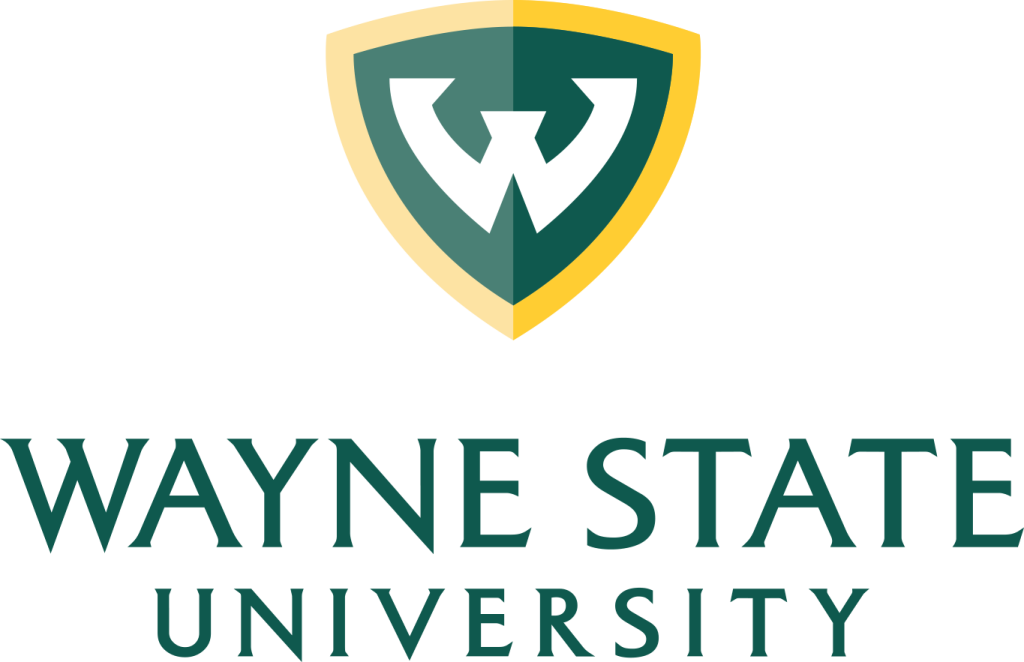 In Detroit, Michigan, Wayne State University offers Sport and Entertainment Management as one of the 13 available concentrations for its MBA program, which is run through the Mike Ilitch School of Business. Students in this concentration must take Sport & Entertainment Management and at least two more courses from offerings such as Sport & Entertainment Marketing Communications, Managerial Finance in Sport & Entertainment, Event Planning and Management, and Sport & Entertainment Economics. Students may take up to two concentrations in the MBA program, so those who wish can pair the Sport & Entertainment Concentration with one of the 12 other options.
In addition to offering on-campus classes, MBA in sports management students may also opt to take online classes. There is also an accelerated format for those looking for a faster path to graduation. This removes the foundation courses, an option for those with an undergraduate degree in business, leaving the program at 36 credits or 12 classes. For flexibility, classes are offered in the evenings and on some Saturdays.
Stacked Score: 25.14
19 University of North Florida – Jacksonville, Florida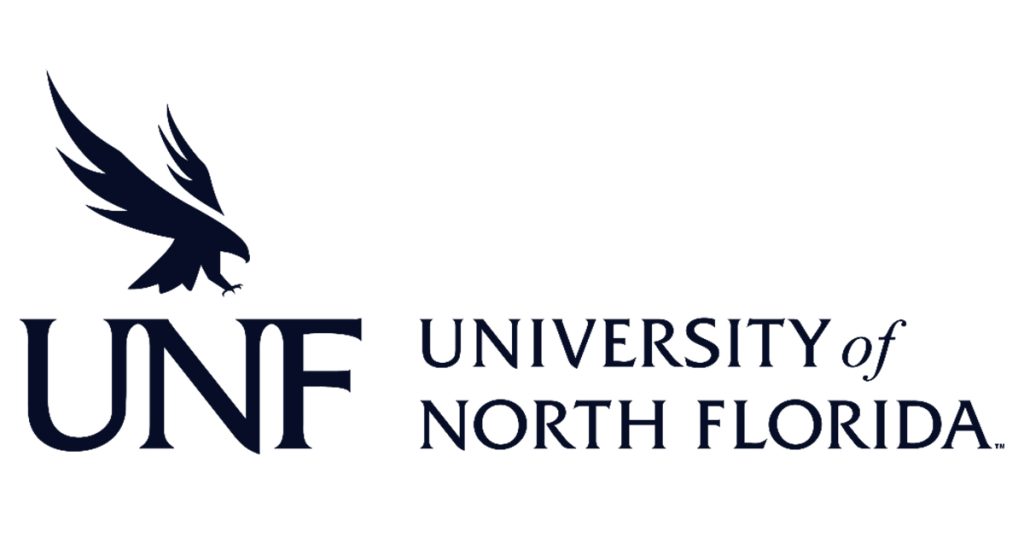 The Coggin College of Business offers a concentration in Sports Management with its MBA program, which is completed by taking three courses with a Sports Management focus. Faculty use a variety of learning approaches in their classes, from case analysis to team building exercises, to give students a hands-on learning environment.
The University of North Florida's MBA in sports management is a 36-credit program made up of 12 courses. To make it accessible for working professionals, students can work at their own pace and enroll either full-time or part-time. A student can earn their MBA degree in 12 to 24 months, depending on how many classes they take each semester and if they have already completed the 15 required prerequisite credits before beginning the program, which bumps the total program credits up to 51 credits. Courses are offered at the University of North Florida's Jacksonville campus.
Stacked Score: 24.31
20 University of North Texas – Denton, Texas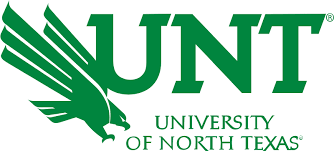 MBA students at the University of North Texas can earn their Online MBA in Sport Entertainment Management at the G. Brint Ryan College of Business. This is a 36-credit program made up of 12 classes, of which six are core courses, and the remaining six are concentration-specific courses.
Throughout the program, students attend three boot camps at the Cowboys facilities and the University of North Texas' Frisco campus, where they will learn from industry professionals within the Cowboys, including project-based learning experiences. Coursework for this concentration includes Consulting for the Sport Entertainment Industry, Corporate Partnerships in the Sport Entertainment Industry, International Brand Strategies in the Sport Entertainment Industry, Sport Entertainment Analytics, Sport Event and Venue Operations, and Talent Management in the Sport Entertainment Industry.
Prospective students must have at least three years of working experience as a business professional, professional athlete, or coach to enroll in this program. A student enrolled in this MBA program can earn their degree in as little as 12 months, while those enrolled part-time will complete the program in 24 months.
Stacked Score: 23.50
21 University of New Mexico – Albuquerque, New Mexico

The Evening MBA for Professionals at the University of New Mexico offers students the opportunity to pursue a track in Sport Management. Run through the Anderson School of Management, the Evening MBA for Professionals can be completed in 18 months for those students who are enrolled in a full-time capacity. For part-time students, this program can be completed in two to three years. In addition to one introductory online course, the rest of the classes are held at the University of New Mexico's Albuquerque campus on weekday evenings.
This is a 43-credit program with 31 credits from core coursework and 12 from the Sport Management track classes. Students in this track take Intro to Sport Administration, Leadership in Sport, Legal Aspects of Sport, Sport Marketing and Promotions, and Risk Management in Sport, as well as participate in an internship.
Stacked Score: 22.82
22 Portland State University – Portland, Oregon

Portland State University offers a certificate in Athletic & Outdoor Industry for PSU's Portland MBA students. This certificate, which is offered by both PSU's School of Business and the Center for Retail Leadership, is for those students who are enrolled as daytime students, specifically, and consists of four required courses plus an elective. The required courses include Competitive Dynamics in the Athletic & Outdoor Industry, Managerial Analytics, Product Management in the Athletic & Outdoor Industry, and Sales and Sales Leadership/Storytelling in the Athletic and Outdoor Industry. Students working on the Athletic & Outdoor Industry certificate can do so online.
The Portland MBA is a 21-month program at PSU's Portland, Oregon, campus. Students complete a capstone project to round out this MBA program, in which students work on over two terms in a team providing consulting to a local, regional, or international company. Portland MBA students also have the option to participate in an international experience that they can customize to fit their particular career goals.
Stacked Score: 19.71
23 Elizabethtown College – Elizabethtown, Pennsylvania

At the School of Graduate and Professional Studies at Elizabethtown College, students in the MBA program can pursue a concentration in Sports Management. The four course requirements for this concentration are Ethical Sports Leadership, Leadership and Excellence in Sports, Media Relations and Marketing in Sports, and Sports Program Resource Management. Regardless of the concentration, the Etown MBA concludes with Applied Business Leadership in Action, which is the capstone class where students work on a consulting project with a real organization.
Students in the Etown MBA in sports management program can either enroll as full-time students on the one-year track. This option gives students a discounted tuition rate. Alternatively, there is an accelerated, part-time program. Students on this track typically complete the program in two years, though there is the option to extend as needed. Regardless of the track, this is a 36-credit MBA program with classes held on the Etown College campus in Elizabethtown, Pennsylvania. Prospective students must have at least three years of professional management or leadership experience to be considered.
Stacked Score: 17.76
24 East Carolina University – Greenville, North Carolina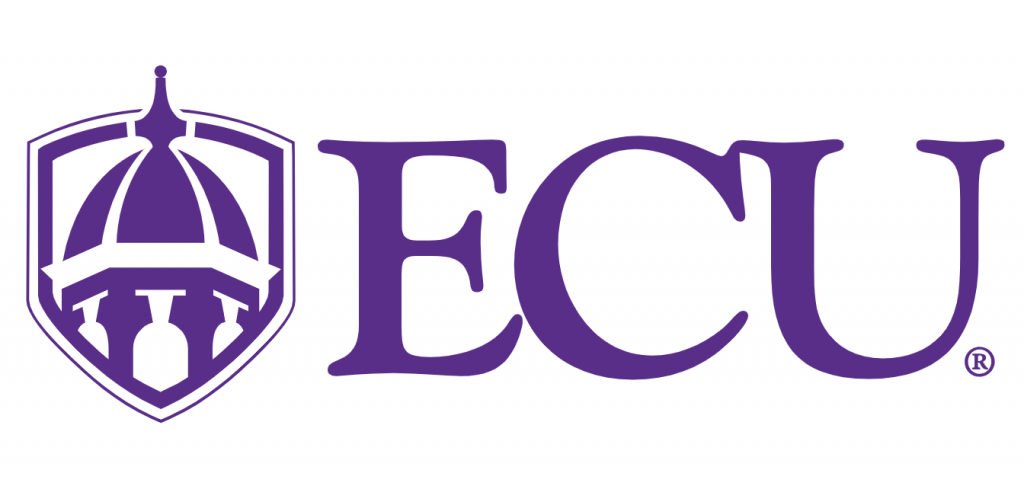 At East Carolina University, MBA students in the College of Business can earn a Graduate Certificate in Sport Management in addition to their MBA degree. To earn the certificate, students must take Contemporary Sport alongside an elective and two of the following course options: Administration of Physical Education and Athletics, Management and Leadership in Sport, Legal Aspects of Sport Management, Sport Marketing and Public Relations, Financial Management in Sport, or Revenue and Promotion Generation for the Sport and Fitness Enterprise.
The ECU's MBA program is offered online, at the Greenville, North Carolina campus, or a hybrid of the two for the eight core courses and, if needed, the seven prerequisite foundation courses. However, the graduate certificate in Sport Management must be completed online. Students can complete the program in as little as two years.
Stacked Score: 16.88
25 Misericordia University – Dallas, Pennsylvania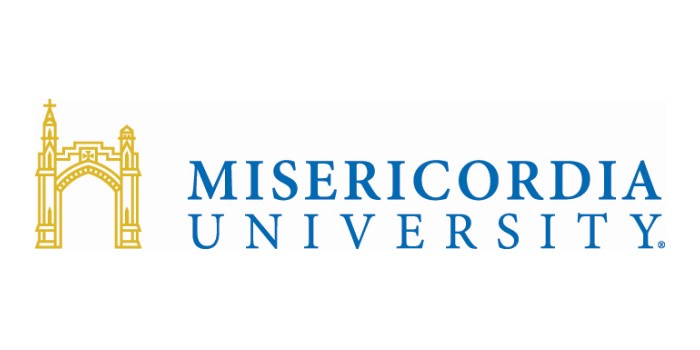 For MBA students at Misericordia University, Sport Management is a specialization available as part of their MBA degree program. Students in the Sport Management Specialization take Public Relations, Communications, and the Media in Sport, Advanced Sport Marketing: Applied Research and Strategic Plans, and The Business of Sport, all of which are three credits each, as well as six more elective credits.
Misericordia College of Business students can take classes in the evenings at Misericordia's Dallas, Pennsylvania, campus, as well as entirely online. This is a 36-credit program with 24 credits for the core curriculum and 12 credits for specialization. Students may enroll as either full-time or part-time students and have up to five years to earn their MBA degrees. All students in the Misericordia MBA in sports management program must demonstrate professional work experience through internships or employment. For those who are not employed in a professional capacity during the program, the university will help them find suitable work experience. Students must at least work 135 hours per semester in either a part-time employment capacity or in a business-related project.
Stacked Score: 16.56
Sports Management Stack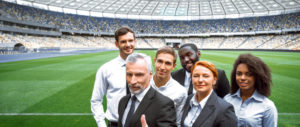 You can find many avenues to build your talent stack in Sports Management that also support your goals of an MBA program. Here are a few suggestions of places to start.
Professional Organizations
Having a good network is always important in any field, and Sports Management is no exception. Consider joining a professional association like the North American Society for Sport Management (NASSM). Membership in NASSM provides you with online access to the Journal of Sport Management and Sport Management Education Journal so you can continue to stay abreast of what's new in the field of Sports Management. You also get discounts on registration fees for conferences in addition to a connection to a wider network of Sports Management professionals.
Other professional associations, like the Sports Field Management Association and the World Association for Sport Management, provide similar benefits to help you build your talent stack.
Sports Management Careers
Working in Sports Management doesn't mean you have to work for professional sport organizations like the NFL, WMBA, the PGA, or even college teams. Stadiums, regardless of team, can benefit from Sports Management professionals running them. The demand is also present in sport media and marketing firms, health and fitness centers, youth and intramural teams, and even some resorts, as just the tiniest tip of the iceberg. It's a wide world of sports.
Many come to Sports Management out of a love of the games themselves, but sometimes unsure of how that translates into particular roles or careers. If that's you, here are a few common Sport Management jobs from Florida International University, one of the schools we covered in this ranking, and another from Indeed to give you a jumping off point.
Sports Management Internships
Internships are often part of an MBA in Sports Management. But even if that's not the case for the program you choose, there are essential benefits to an internship. They help professionals build important connections, as well as gain the hands-on experience of tackling the business side of sports. There are a number of places to seek out internships in Sports Management, such as The Intern Group, WorkInSports.com, and JobsInSports.com. Even better, many MBA programs will help place Sports Management students in internships. And some, like several in this ranking, have synergistic partnerships with local sports teams baked in as part of the MBA program itself. 
If you're not quite ready to jump fully into an MBA in Sports Management, there are a number of institutions, including several on this list, that offer stand-alone certificates in Sports Management that can help you build your talent stack in a meaningful way until you're ready to start your MBA program.
We hope this list of 25 MBA programs in Sports Management gives you some guidance in determining the best MBA program for your goals in building your Sport Management talent stack.