Rankings
The 10 Best Online MBA in Product Management Schools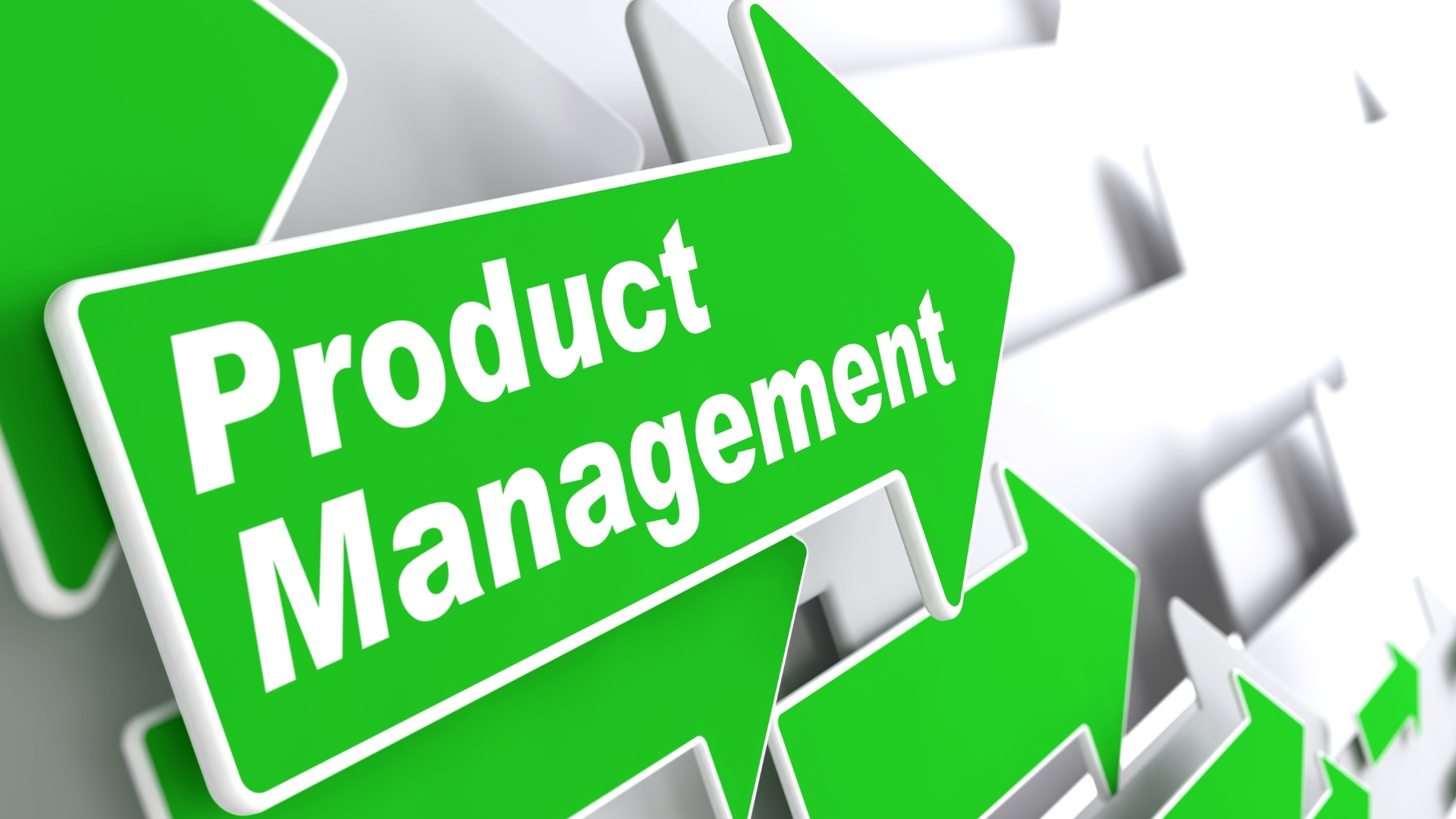 In this article, we will be covering...
Product management is how organizations manage, plan, develop, and launch a product or service. This is an organizational function designed to guide every step of the lifecycle of a product- from development through positioning and price. This closely focuses on the product and its customers. To build the best products, product managers must advocate for clients within the organization and ensure that the market's voice is heard and heeded.
Product management provides a clear example of how engineering disciplines evolved over time. This requires team leaders in engineering to create business, technical, and leadership development skills. This field also provides product managers the advantage of learning the best practices for managing teams working on crucial projects.
Join us as we explore the world of product management and discover how an MBA program can help take your career to the next level.

At a Glance
Product management is one of today's fast-growing, most lucrative, and most in-demand professions. Employers are starting to recognize the critical roles of product managers in designing and creating products that clients will love – products that integrate functionality, business solutions, and design.
Building a successful career in this field usually needs an education that strongly focuses on specific skill sets that students learn proficiently. A product management MBA will help MBA students build these necessary skills to be successful in their project leadership. These skills include communication skills, problem-solving skills, and the required technical knowledge.
The 10 Best Online MBA Programs in Product Management
Regent University

Online MBA Program in Product Management
Originally founded and called Christian Broadcasting Network, Regent University is a private Christian university based in Virginia Beach, Virginia. Through its eight academic schools, it offers traditional on-campus and distance education in the associate's, bachelor's, master's, and doctoral degrees in 70 courses of study.
Regent University is approved by the Commission on College of the Southern Association of Colleges and Schools. Its specific programs are also accredited by other national or professional accreditors.
Regent offers a handful of online MBA programs, including its online MBA program in product management through the School of Business and Leadership.
Students will learn to create and grow new products through this online project management MBA.
By the time the program is completed, online students will be able to understand further strategic management, financial management, marketing management, business analytics, and market research.
Online MBA students can thoroughly think about specific products from a customer's standpoint so they will be more relevant in today's global marketplace and help companies reach financial success.
This course is taught from a Christian perspective. Students will gain various skills, including prototyping, understanding consumer behavior, planning campaigns, raising capital, and marketing.
This online MBA program ends with students joining in the Shark Tank-style presentation, where they bring new services, products, and ideas to a panel of judges.
This master's in business administration in product marketing management is 42 credits and is available online and on campus. It is accredited by the Accreditation Council for Business Schools and Programs.
---
University of Pennsylvania

Online MBA in Product Management and Strategy
The University of Pennsylvania, simply called UPenn, is a private research university located in Philadelphia. This Ivy League university has four undergraduate schools and 12 graduate and professional schools, including the Wharton School of Business.
UPenn's Wharton online MBA in Product Management and Strategy is one of the best online MBA programs today and provides students with an extensive overview of this growing field.
Through this MBA program, students will learn how to assess contemporary practices of product management and strategies. Students also get to use techniques and tools in conceiving, building, and managing services and products over their entire life cycle.
The course also helps students understand how they can develop and impose go-to marketing strategies for products.
Like most online MBA product management programs, this program will teach students to become successful product managers by applying agile methods, design thinking, and primary business analytics in building efficient product portfolios.
This online product management MBA is ideal for early to mid-career technology, product, and marketing professionals who seek to know more about product management and strategic management for building an efficient product portfolio.
This online MBA program takes six weeks to complete at 4-6 hours per week. Upon successfully completing the course, Wharton School of Business grants a verified digital certificate of completion to students.
---
University of Maryland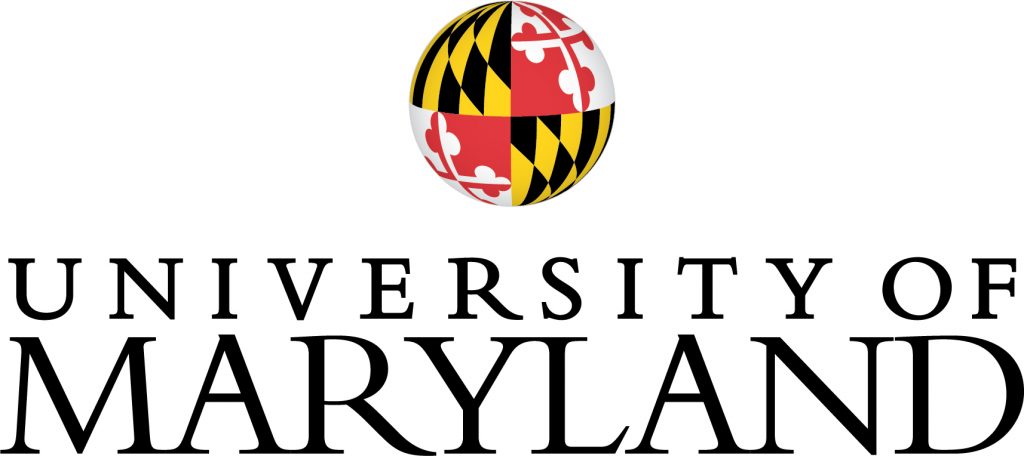 Online MPS in Project Management
Located in College Park, Maryland, the University of Maryland is a public land-grant research university and is the flagship school of the University System of Maryland. The school is also the largest university in the Washington metropolitan area, with 41,000 students from 123 countries and all fifty states.
The University of Maryland has 12 schools and colleges that offer more than 200 degree-granting programs. It has 92 undergraduate degree majors, 107 graduate courses, and 83 doctorate programs.
One of the school's online programs is the Master of Professional Studies in Product Management. This program is designed to prepare students with the knowledge, competencies, and relationships needed to efficiently implement the right marketing strategy and product lifecycle management.
Learners will understand the secrets to effectively navigating the responsibilities and roles of product managers.
Students learn the business acumen on how to assess their target market, their customer's underserved needs, the product feature set, value proposition, and the user experience. All these are then integrated into market research and product requirements, and positioning plans.
To land a product management career, learners must know how to come up with techniques for modeling and designing for quick feedback and idea sharing. They should also be adept in system optimization with open architectures, verifying and validating functions and performance, and leveraging platforms, system designs, and ecosystems in an entire product lifecycle.
This program is exclusively designed fully online, with no face-to-face or residency requirements. Although there is a set learning agenda and syllabus every week, students can view the recorded lectures at any time of their choosing each week.
---
Capitol Technology University

Online Master of Science in Product Management
Capitol Technology University, located in South Laurel, Maryland, is a private university. It offers undergraduate and graduate programs specializing in computer science, engineering, information technology management, and business.
It is accredited by the MSCHE-Middle States Commission on Higher Education and is the perfect school for students who are looking for real-world experiences needed to enter today's competitive tech job market.
Capitol Tech offers an MS in Product Management for current professionals who wish to improve and further their general management skills and become the most efficient product managers and attain business success.
This fully online program gives personnel in the field of project management the chance to explore new grounds, considering the industry today faces significant changes in a more highly competitive local, national, and global marketplace.
Once this online program is completed, students will have new ideas and knowledge that will help the field improve as it continues to evolve.
This online program is suitable for current professionals who want to advance their skills in organizational leadership, international marketing, strategic thinking, and general management as a whole.
Those who hold a master's in product management are expected to fill leadership and managerial positions in commercial companies as well as federal, state, and local government.
---
Carnegie Mellon University

Technology Strategy and Product Management MBA Track
Carnegie Mellon University, originally established as the Carnegie Technical Schools, is a private research university in Pittsburgh, Pennsylvania. It also has more than a dozen degree-granting locations on six continents, including campuses in Silicon Valley, Qatar, and Kigali, Rwanda, and partnerships with universities across the US and in the United Kingdom, Japan, Portugal, China, Italy, and Mexico.
CMU offers more than 80 majors and over 90 minors in its undergraduate and graduate schools. In the Tepper School of Business, CMU offers a Technology Strategy and Product Management MBA Track.
This MBA track is designed to prepare students who wish to hold senior positions in organizations, from Technology Consultants to Product Managers and, ultimately, VP of Products, Chief Information Officers, Chief Technology Officers, and Chief Executive Officers.
This track offers students a solid footing in technology issues related to software and hardware industries. It also delivers knowledge in High-Tech Healthcare Management, Mobile Apps, Financial Management and Technology, Digital Marketing, Robotics, and the Internet of Things.
MBA students completing this track will come out prepared and ready to address even the most complete issues at the intersection of technology and business. These students are trained to lead organizations in creating and executing technology strategies and spearheading technology projects.
The Tepper Business School requires a capstone course on all its MBA tracks, including the Technology Strategy and Product Management concentration. This allows students to hone their skills even more. They can apply various skills, methodologies, and techniques they have been exposed to throughout the MBA programs.
---
Lasell University

Online MBA in Project Management with a Concentration in Footwear and Apparel
Located in Auburndale, Massachusetts, Lasell University offers undergraduate and graduate degrees in the field of sciences, liberal arts, and professional studies. Accredited by the Commission on Institution of Higher Education or CIHE of the New England Association of Schools & Colleges, programs at LU can be earned both online or on-campus.
Through the school's "Connected Learning" program, students can work on off-site assignments and projects. According to US News and World, Lasell University is one of the only five colleges that has 100% of its graduating students join in an internship experience.
Lasell University offers an Online MBA in Project Management with a Concentration in Footwear and Apparel thru its Longe Business School.
This is a highly interactive program aimed at helping online MBA students connect to the fashion industry while simultaneously gaining the necessary skills needed to excel in this field.
Experiential learning is what makes this online MBA program stand out, as this combines fashion product management knowledge and business analytics so students will become leaders and apparel and footwear product managers.
This online degree will challenge learners to use their analytical and critical skills in studying real-world situations and developing the acumen they need, so they can make intelligent decisions and later on impose successful solutions.
This marketing concentration connects students with the fashion industry– providing them with the field and practical experience through projects and capstones like Tech Pack Assignments.
The capstone will prepare graduates to obtain professional experiences through internships with one of LU's footwear or apparel partners that are overseen by employees of the partner company.
This online MBA program is perfect for working professionals or those who already hold an undergraduate degree and wish to align then career goals with the skills and knowledge related to real-world problems and strategies in apparel and footwear production. The program has earned the Accreditation Council for Business Schools and Programs approval.
---
New York University

MBA in Tech Product Management
New York University in New York City is a private research university founded by a group of New Yorkers led by then-Treasury Secretary Albert Gallatin. It is now one of the biggest private universities in the US and receives the most applications from any private institution in the country.
New York University's Stern School of Business offers an MBA in Tech Product Management program.
This concentration involves developing the student's capacity to create, deploy, and test innovative ideas in businesses that rely on technology.
This product management MBA program focuses on data-driven decision-making, making sure it emphasizes innovation and an entrepreneurial mindset.
Through the tech product management specialization, students are geared for careers in project management and those who interact with product managers, including product marketing, technology strategy, and technology development.
Core courses include:

Design Thinking for Managers
Emerging Technologies
Digital Disruption: Creating and Capturing Value
Tech Industry Drivers
Predicting the Future of Technology
High Tech Entrepreneurship
Programming in Python
Strategic Thinking and Management of Artificial Intelligence.
This specialization has four curriculum areas: the technology core, the business core, Stern Solutions, and elective courses.
---
Stanford University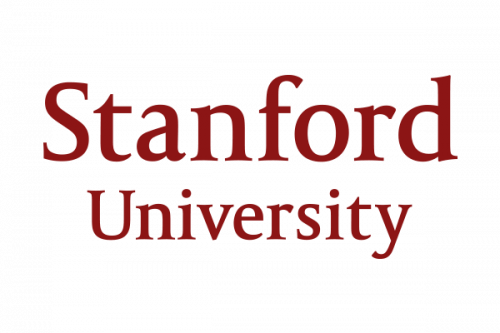 Product Management MBA
Stanford University in Stanford, California, is one of the biggest schools in the US. The school is noted to be one of the most prestigious universities in the world.
Stanford has three schools consisting of 40 academic departments at the undergraduate level. It also has four professional schools focusing on graduate programs in medicine, law, business, and education.
Stanford University Graduate School of Business offers an MBA in Product Management program that explores the distinct challenges that go with creating new products and introducing them to the market.
This product management course will study both the new and established frameworks of the field- spanning from product lifecycle to the constituencies that product management orchestrates, down to the skills needed to do so effectively.
Students in this business school will develop these skills by using methodologies and tools to real problems. They also work with product management from sponsor companies and address major product opportunities or challenges.
This MBA in product management covers several topics, including team management, product strategy, metrics, operations management, roadmaps, resource planning, supply chain management, ideation methods, product requirements, human resource management, and more.
The MBA in Product Management at Stanford Graduate School of Business is ideal for students (with or without product management experience) who wish to explore more the emerging tools and frameworks necessary for success in the product management role.
---
Worcester Polytechnic Institute

Online MBA Program with a Specialty in Product Management
Worcester Polytechnic Institute, located in Worcester, Massachusetts, is a private research university. The school was one of the country's very first engineering and technology universities. It has 14 academic departments with more than 50 undergraduate and graduate degree programs in engineering, science, technology, management, the humanities and arts, and the social sciences, which lead to bachelor's, master's, and Ph.D. degrees.
At the Business School of Worcester Polytechnic Institute, there is an online MBA program offering that allows students to choose which specialty series to complete on various topics, including one in products, brands, and consumers.
This specialty series includes brand management, product management, digital marketing, and consumer behavior and analytics.
Students are also allowed to choose any of the more than 50 elective classes so they can further specialize in their chosen field.
These online MBA degrees are project-based. This means students are prepared for real-world work by letting them practice what they will expect from their future employers.
This also comes with a capstone project that must be completed so that students can use this to build a solid portfolio work that they can use when they start scouting for jobs.
This online MBA program specialization takes two years to complete and is accredited by the Association to Advance Collegiate Schools of Business.
---
University of California, Davis

Online MBA with a Concentration in Product Management
The University of California, Davis (popularly called UC Davis) is a public land-grant research university in Davis, California. Known as a Public Ivy, UC Davis was primarily an agricultural campus until it expanded after a while to include graduate programs and professional degrees in medicine, law, nursing, education, and business management.
UC Davis is also offering 90 research programs thru its UC Davis Graduate Studies. It also has courses and certificates, including online classes, for non-traditional and adult learners through its Division of Continuing and Professional Education.
The university's Graduate School of Management offers an online MBA with nine different concentrations, including one in product management.
Core courses in this MBA concentration include organizational strategy, group dynamics, accounting, marketing management, and data analysis.
Included in the program are two in-person residencies designed to help online students experience the same benefits afforded to on-campus students. These residences are usually held in technology hubs in Silicon Valley.
This online MBA program is highly competitive because of its high admission standards and is ideal for motivated professionals who are up for a new challenge.
MBA Programs and School Accreditation
The accreditation of a business school, although an optional step, is very important as this will guarantee both students and employers that the business program meets high quality in faculty, facilities, student outcomes, and curriculum. To become duly accredited, business schools have to undergo a very tedious process that includes analyzing outcomes, interviewing faculty, and intensive campus visits.
The school should also re-certify its accreditation on a given schedule so it can continue to demonstrate that they have met the strict standards of the accrediting body.
In a business school, there are two major accrediting bodies: Association to Advance Collegiate Schools of Business, and Accreditation Council for Business Schools and Programs. Both of these accrediting bodies ensure students that the quality of the program is high, although AACSB-accredited schools are generally more suitable.
---
Frequently Asked Questions
Why pursue a career in Product Management?
Is product management a good career choice? Yes. Becoming a product manager is an excellent job choice, especially if you are after good benefits, generous wages, and a demanding but rewarding job. Because it specializes in soft and technical skills, product managements are now in high demand for a competitive salary.
The Labor Statistics Bureau says the salary of product managers can range from $82,000 to $240,000 every year. What's great about this job is that it allows for working from home. Product managers can simply work online with their team using different software solutions like Zoom, Slack, Microsoft Teams, Google Hangouts, and other relevant job planning software.
How does an MBA help your career in Product Management?
After you complete your MBA in product management, you are expected to handle sales, market research, and advertising. You will be asked to collect insights from your customer's feedback, improve user experience, and respond to inquiries and complaints about the product.
With an MBA in product management, it becomes easier for you to handle all these situations. You become more multifaceted, and your role as a product manager will now include the following:
talking to your customers
making the next catchy feature for your customers
analyzing business analytics
improving business revenues through conversion optimization
planning new ideas to keep users engaged.
What are the best MPA program specializations?
MBA in Product Management
MBA in Marketing Management
MBA in Operations Management
MBA in Information Technology
MBA in Data Science
Product management and purchasing management are both important functions in a business and are closely related. Product management involves the planning, development, and marketing of a company's products or services. This includes researching customer needs and preferences, creating product strategies, and managing the product lifecycle. Purchasing management, on the other hand, involves sourcing and procuring the materials, goods, and services needed for the company's products. This includes identifying and selecting suppliers, negotiating contracts, and managing inventory.
There are several ways in which these two functions are related:
Common objectives: Both product management and purchasing management have the ultimate goal of maximizing the company's profitability and meeting customer needs. Product managers strive to create and offer valuable products that meet the needs and wants of their target market. Purchasing managers aim to source the best quality materials and services at the most cost-effective prices to ensure the profitability of the product.
Collaboration: A close collaboration between product management and purchasing management is essential for the success of a product. Product managers need an in-depth understanding of the materials and components that go into their products, and purchasing managers provide this information. They work together to ensure that the right materials are sourced and production is timely and cost-effective.
Market research: Both product management and purchasing management rely on market research to inform their decisions. Product managers conduct market research to identify trends, customer preferences, and competition, which helps inform their product development and marketing strategies. Purchasing managers also use market research to identify potential suppliers, evaluate their pricing and quality, and negotiate contracts.
Product lifecycle management: Both functions are responsible for managing the product lifecycle. Product managers must monitor the sales and performance of their products and make decisions on when to introduce new products or discontinue existing ones. Purchasing managers also play a role in managing the product lifecycle by ensuring a steady supply of materials and negotiating contracts for new product development.
Budget and cost control: Product managers and purchasing managers both work within a budget and are responsible for controlling costs. Product managers need to ensure that their product development and marketing strategies are cost-effective and within budget. Purchasing managers are responsible for negotiating the best prices for materials and managing inventory levels to control costs.
In conclusion, product management and purchasing management are closely related and work together to ensure the success of a company's products. Effective collaboration and communication between these two functions are crucial for achieving the company's objectives and maintaining a competitive advantage in the market.
Wrap Up
The field of product management is rapidly evolving, and businesses are turning to skilled professionals who can effectively navigate the complex landscape of product development, marketing, and sales. If you are looking to advance your career in this dynamic field, a Master of Business Administration (MBA) in Product Management could be the key to unlocking new opportunities. This degree program combines the business acumen of an MBA with the strategic thinking and innovation of product management, equipping students with the knowledge and skills to successfully bring products to market and drive business growth.
Whether you have a background in marketing, engineering, or business, an MBA program will provide you with the tools and expertise to lead product teams, optimize product lifecycles, and deliver sustainable value to customers.
A product manager remains one of the most in-demand jobs today, and many people are more interested in joining the bandwagon, knowing the considerable perks that come with the job. An MBA in product management gives you an edge if you plan to become a product manager. This will allow you to have some of the best and most useful holistic skills in the market.
An MBA in product management will not only make you a versatile manager but also a great asset to an organization.
---
Before you go, see the following:
Check this out for more information: