Careers
Top 10 MBA in Global Management Career Paths in 2023 – Job & Salary Information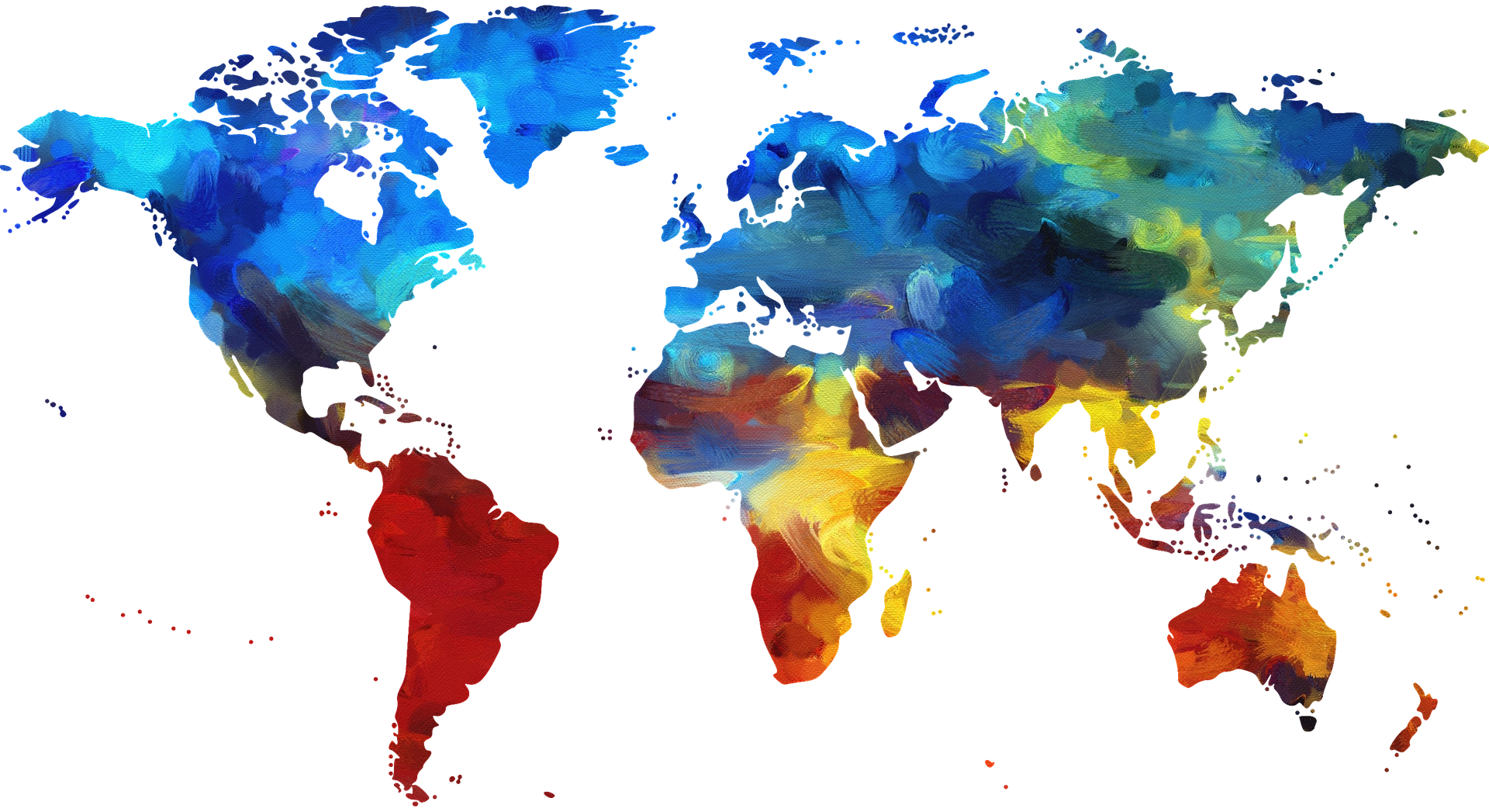 In this article, we will be covering...
Do you want to start a profession that takes you around the world, interacting with people from the US, Europe, and Asia while working with them? You'll get the chance to interact with various people, discover different cultures, and build and manage a global business with an MBA in Global Management. It may serve as the starting point for a prosperous worldwide career. But what are the top MBA in global management career paths? Let's dig into these exciting opportunities.
What is Global Management?
What is global management, exactly? A company's or an organization's management team on a global scale is known as global management in business. International students might study global management if they are interested in pursuing an international career. Instead of only managing locally, a global manager manages the global sales, marketing, finances, hiring, etc.
The international retailer Proctor and Gamble is an example of a business that needs global management. Although this corporation has its headquarters in Ohio, USA, it operates in many other nations. This is merely an illustration; many other businesses and institutions, such as Proctor and Gamble, employ international management.
An MBA in Global Management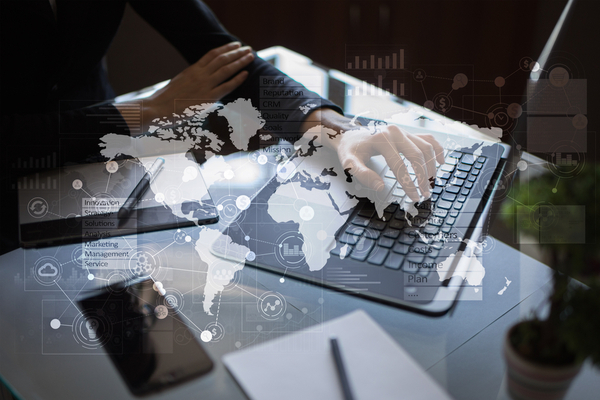 An MBA in global management allows you to investigate business practices abroad. This remarkable degree enables the applicant to think creatively about how firms operate and use data. We can frequently implement newer techniques by learning about other nations' practices, improving the business's bottom line.
One may take many diverse professional paths with a degree in global management, and employment for individuals with one has risen steadily in recent years. With an MBA in Global Management, one has many career paths to choose from.
As you explore these different career paths, consider your talent stack. What tools do you have in your toolbox? Do you have a well-developed MBA Talent Stack? Do you have global business experience? Have you developed a Global Management Talent Stack?
Graduate school can be time-consuming and stressful, but an MBA offers a significant ROI. Here are ten high-paying MBA in Global Management Career Paths available today. Let's determine where you fit in.
Top MBA in Global Management Career Paths
Senior Vice President (SVP), Operations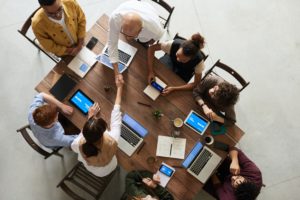 All of the top MBA in Global Management Career Paths require impeccable leadership skills. The Sr. VP of Operations must be goal driven and very organized. They oversee an organization's day-to-day functions across the board while understanding that all the minutia is to fulfill large organizational goals. From Gnatt Chart to current advances in project management, you must be well versed in these systems to do this job efficiently.
Here are some duties a senior vice president-operations may take on:
Lead system development and improvement initiatives to give real-time reporting
Create and manage departmental policies and procedures, make process maps, and implement process improvements
Oversee OSHA-related safety issues
Supervise human resource management
Having an SVP of Operations with a background in global management can be critical. For organizations with global partners, global customers, global systems, and global employees, having a global manager in leadership is not just advisable; it is necessary.
Annual Salary: $173,378
---
Chief Executive Officer (CEO)
We are familiar with this role within many corporations. They are in charge of managing an entire business or organization. CEOs can be found in companies of all sizes and all sectors, from start-ups with just four employees to enormous international conglomerates with hundreds of teams and thousands of workers. They can run organizations focusing on products, medical centers, insurance firms, and more. While there are many roles within a company, from marketing to supply chain, the CEO looks at the overall picture for the company and its assembled talent.
CEOs are in charge of strategy and decision-making. They must have strong communication skills, work well with others, and embrace change management. CEOs must be the leader of leaders in an organization since they lead the executive team. While CEOs usually do not handle the everyday functions of their business, finance, technology, sales, etc., they must hold an understanding of those functionalities and how they operate to further organizational goals. This is where an understanding of global management can really make a difference.
Annual Salary: $159,169
---
Vice President (VP), Information Technology (IT)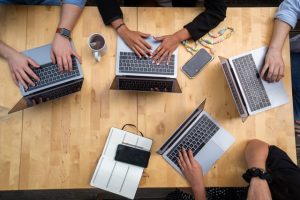 Another top MBA in Global Management Career Path is the Vice President of Information Technology. IT VPs oversee organization tech and information teams and systems. They must oversee IT policies, development, security, and offerings. These executive professionals are seen in companies in every sector.
Because our developed technology has been the driving force of our current global business sector, it is inherent that this executive should understand the global landscape. Where are global opportunities? What problems can be foreseen and mitigated among different international policies and systems?
This is a top career path for MBA in global management programs because this executive needs to lead not only in the technology sector but across a whole organization.
Annual Salary: $154,781
---
Vice President (VP) Finance & Chief Financial Officer (CFO)
Finance executives, like the VP of Finance and CFO, oversee financial reporting, strategic planning, financial analysis, accounting, and financial modeling. They must have good problem-solving skills, business planning skills, communication skills, business strategy skills, and leadership skills. Their tasks might include financial planning, financial analysis, budgeting, forecasting, and financial reporting.
CFOs and Finance VPs are one of the top MBA in global management career paths because the finance world is inherently global. Finance markets around the world are increasingly interconnected. International trading, cryptocurrency, and financial regulations are just a few of the global skill sets within the finance sector. Because the economies and finances of the world are so connected, an organization doesn't have to be wanting to expand globally to take advantage of a globally-minded finance executive. These executives are important to everyone.
Annual Salary: $155,368
---
Vice President (VP), Marketing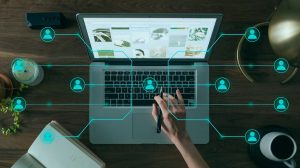 A VP of Marketing is in charge of an organization's marketing department, driving marketing strategies, and conducting market research. Some of the most common Marketing VP skills include strategy, customer service, product marketing, digital, demand generation, and customer retention. They must always be mindful of their company's market share and how to further organizational goals with their marketing campaigns.
While global management might not be the highest priority for every organization, for those who are looking to expand across cultural and geographical lines, it will be a must. A marketing executive with a global mindset can make or break an expansion. Because marketing is all about communicating and managing personal connections, understanding how to navigate across markets, languages, cultures, and systems will be advantageous for every thriving organization.
Annual Salary: $151,396
---
Vice President (VP), Sales
One of the top MBA in Global Management Career Paths is the VP of Sales. The Vice President of Sales is in charge of leading a sales team and all sales initiatives of a company. They generally work closely with many other organizational teams, like marketing, development, and IT. Their overarching goal is to drive revenue while adhering to organizational values and goals.
Sales VPs must also be able to look beyond just numbers. They must be able to use their sales numbers as important information for organizational growth. They get to answer important questions like, "who is the customer?" and "what do they want?" These questions are not just a feedback loop for the sales team; it is critical information for the whole organization.
A VP of Sales with a global mindset is advantageous for organizations wanting to create, maintain, or expand a global market. This growth is becoming more and more attainable for the average company with the juggernaut of e-commerce. In fact, as of last year alone, retail e-commerce in the US totaled 870 billion dollars. To help companies in their global sales expansion, a Sales VP must be proficient in crossing cultural boundaries. Customs, languages, and currency all play a part in this task.
Annual Salary: $149,121
---
Vice President (VP), Business Development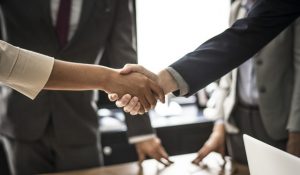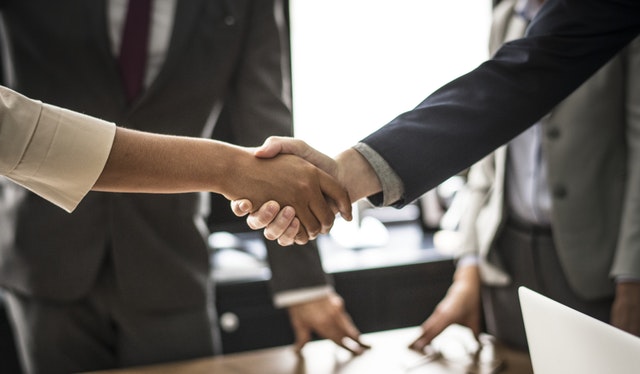 Business Development is the part of a business focused on the innovation, expansion, and development of sales and marketing. They are the idea bank. They get to drive new business connections, expand new market shares, and manage relationships with new and emerging customers. They must have excellent communication skills, problem-solving skills, negotiation skills, and interpersonal skills. These VPs get to be at the forefront of new and exciting business partnerships.
Business Development VPs must be able to leverage their creativity and imagination in the workplace. They need to be able to see partnerships and markets before they are a reality and then have the skills to make them so. Having a global mindset can be very advantageous in this top MBA in global management career path. They need to be able to develop business opportunities beyond the cultural and geographical constraints of their competitors.
Annual Salary: $139,746
---
Senior Product Manager
Product management involves managing the stages of a product from concept to production. This includes a wide variety of tasks. They must understand customer needs and product trends. They must be able to help management in the concept stages, which can span from designers to IT. The production stage can easily have a global footprint depending on the scope of the product. Product Development entails many details and moving parts. An effective and efficient senior product manager ensures that the process works as smoothly and within time and budget constraints.
Throughout COVID, many companies and consumers were dealing with critical supply chain and production issues. Even this year, we saw production pipelines stalled with the crisis in Ukraine. Many automotive companies were in distress because critical parts only manufactured in Ukraine were not able to be shipped. This is just one example of how product management can have a worldwide scope. Senior Product Managers with global management skills help organizations through issues such as these.
Annual Salary: $129,470
---
Program Manager, Aviation/Aerospace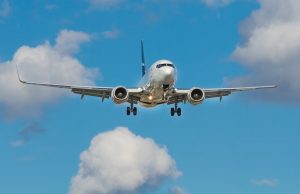 A program manager in aviation and aerospace is rooted in strategic management within the aviation sector. The aviation sector is inherently global, which makes this one of the top MBA in Global Management Career Paths.
Aviation program managers manage teams, projects, and budgets in aviation. Some handle the creation or modification of aircraft in a project management capacity. Some handle the oversight of multiple projects with a higher focus on strategy.
These important managers must have a strong foundational knowledge of the air transport industry, they must have exceptional project management skills, and they must be able to leverage their knowledge and skills for strategic goals.
International and global management skills are a necessity in this career path. These program managers must understand the global aviation world, they must feel comfortable navigating global policies and laws, and they must understand that their customers and partners span the globe.
Annual Salary: $118,665
---
Chief of Staff
The Chief of Staff acts as the bridge between the C-suite and mid-level managers. They work with executives to help implement the vision, execute initiatives, and coordinate communication between the two levels. Depending on the specific executive that the chief of staff works with, the job description could look different, but they all must be able to work cross-departmentally, understand strategic management, and have strong communication skills.
Because this career works with top organizational executives, a global mindset can really be leveraged. They may be working with finance, economics, sales, marketing, supply chains, or all of the above. Understanding the connectedness of international business is a great attribute within this career scope.
Annual Salary: $116,212
---
To Wrap Things Up
It's time to really examine where you want to go. Do you see yourself leading and managing on the global stage? Understanding the tools of the trade that are needed for a successful global management career is essential. Is an MBA in global business management in your future? Take time to look at the many skills required to succeed in graduate school. Your standing in the management world is based on your skill set, originality, and experience. Plan your path and take the next step.
International business programs prepare students for business in international markets and global business ventures. They become global marketing managers, business development managers, international sales managers, international logistics coordinators, supply chain managers, risk management directors, international trade compliance managers, and other types of management positions.
International Business MBA program students can also focus on business administration, foreign markets, human resources, international sales, and more.
---
Written by: Tammie Cagle
Before you go, see the following: