Rankings
The 25 Best MBA in Marketing Degree Programs in 2023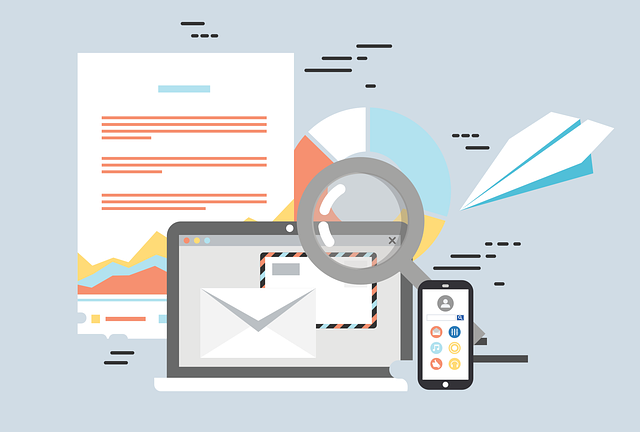 In this article, we will be covering...
Build up your talent stack with an MBA in Marketing degree. We live in a commercialized world, so earning your MBA by taking a marketing focus is a smart career trajectory. Considering one of the best MBA in Marketing programs available can help you build your talent stack regardless of which area of marketing you want to focus on, be it:
Sales,
Brand Innovation,
Business Development and Innovation,
or Advertising, to name a few.
Marketing touches nearly every facet of an enterprise!
Develop Your MBA Stack in Marketing
With an MBA in Marketing, in addition to foundational business coursework, you'll also develop your stack by flexing your analyzing, brainstorming, creativity, and communication skills, too, while you learn the ropes of the broad field of marketing.
In this ranking list, we will highlight the top 25 MBA in Marketing degree programs from schools around the country. These schools have programs on campus and online, as well as in hybrid formats, to give you the flexibility and choices you need to find the right program for you.
Methodology
To find the top MBA in Marketing degree programs, we collected data on the top U.S. colleges and universities. Ranking scores were collected from Forbes, the Wall Street Journal, Quacquarelli Symonds, and U.S. News and World Report, configured to a 100-point scale, and then averaged to find each program's Stacked Score. Every top MBA in Marketing has a prestigious brand and hails from the top business schools in the country.
---
Best MBA in Marketing Degrees
University of California, Los Angeles – Los Angeles, California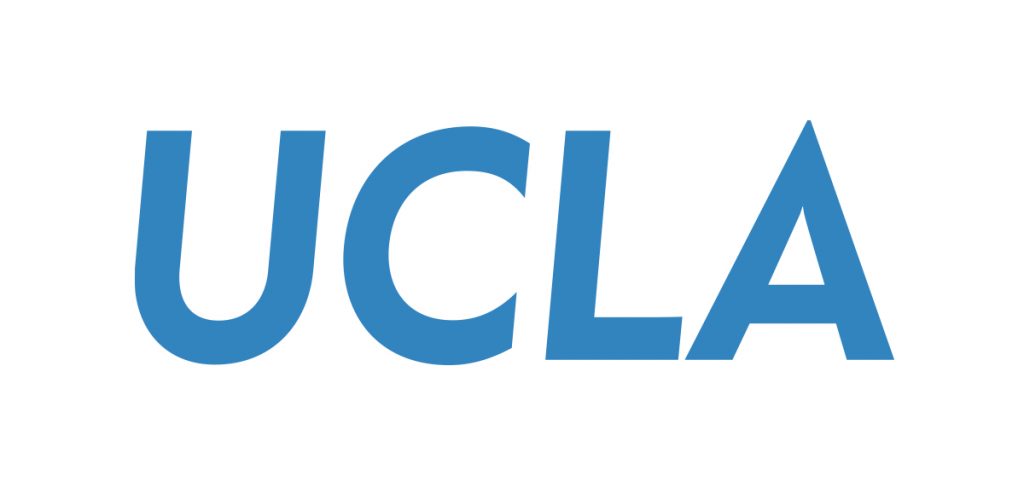 UCLA's Anderson School of Management offers three distinct MBA programs to fit their students.
The Traditional On-Campus MBA program is a two-year, full-time on-campus program. This program requires nine core classes in addition to specializations, which include the following tracks for those students working on their marketing stack. :

Marketing Analytics track
Brand Management track
Specialization coursework begins during the winter quarter of year one of the program.
The Executive MBA program is a 22-month program that offers a bi-weekly, monthly, and bi-weekly blended schedule to fit the needs of its busy students. There is also a one-week international residency for all students. EMBA students may also opt to earn a certificate in addition to their MBA degree. There are a number of certificate programs to choose from in addition to a Marketing Certificate.
The third program is the 27-month Fully-Employed MBA which gives students the opportunity of weeknights, Saturdays, or a hybrid to provide the ultimate flexibility. A marketing specialization is also available for this MBA program.
Stacked Score: 95.89
Duke University – Durham, North Carolina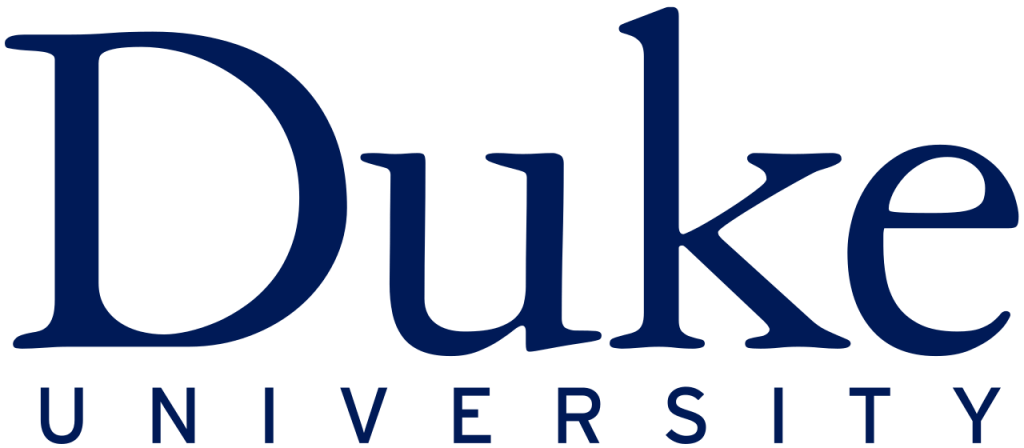 Duke University's Fuqua School of Business provides two on-campus and two hybrid MBA programs. The on-campus programs are both full-time programs.
The Accelerated Daytime MBA can be completed in 10 months,
and the Daytime MBA, which takes 22 months.
While not required to earn an MBA degree, students in either program may opt to pursue one or two concentrations. Both programs offer two marketing concentration tracks:
Product Management and
Market Analysis and Strategy.
For those who need the flexibility of a hybrid program format, Fuqua School of Business also has its Global Executive MBA Program and the Weekend Executive MBA Program. These 21- and 22-month programs, respectively, are designed with working professionals in mind. Like the in-person programs, these hybrid MBA programs also offer a marketing concentration, which is made up of two courses and an independent elective project.
Stacked Score: 95.55
University of Chicago – Chicago, Illinois

At the University of Chicago's Booth School of Business, MBA students may enroll in one of four programs:
Full-Time MBA,
Evening MBA,
Weekend MBA,
and the Global Executive MBA Program.
The Full-Time and EMBA programs both take 21 months to complete, while the other two are two and a half to three years.
The Evening MBA, Full-Time MBA, and Weekend MBA programs offer a Marketing Management concentration. Using a curriculum based on economics, statistics, and psychology, course topics focus on consumer behavior, pricing, and channel strategy.
Marketing Management concentration MBA students also have access to resources through the Kilts Center for Marketing and participate in the Kilts Center's Marketing Case Competition. In this competition, students working in teams gain direct experience in brand management using consumer data to work on a real problem of a sponsoring company. The winning team typically sees their pitch realized as part of the sponsoring company's marketing strategy.
Stacked Score: 95.46
Northwestern University – Evanston, Illinois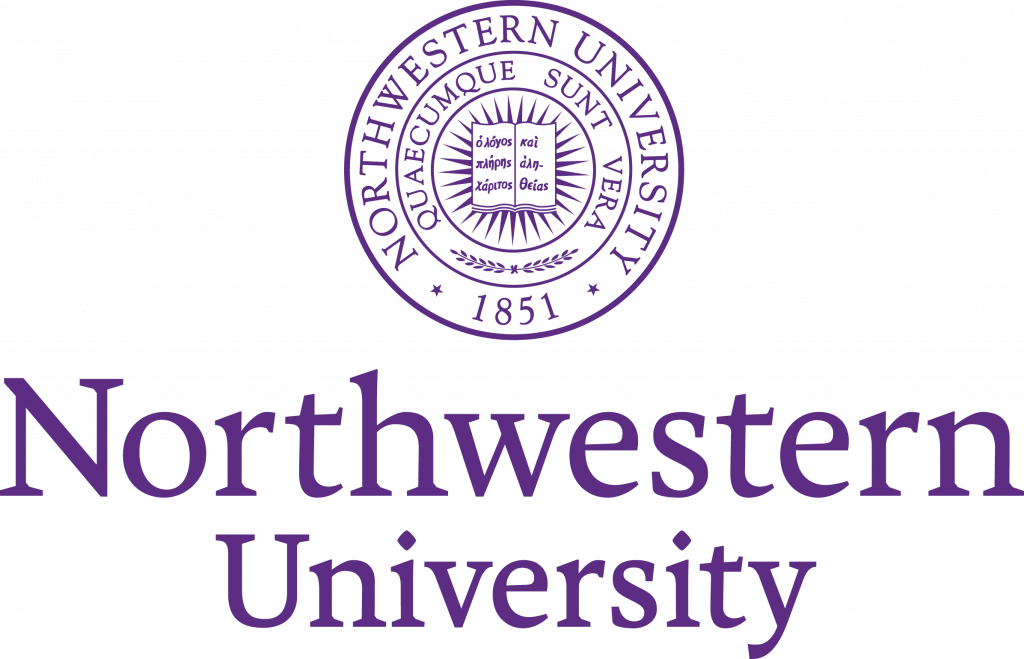 Northwestern University's Kellogg School of Management provides its MBA students with three MBA program offerings.
The Full-Time MBA is a traditional on-campus program with both a one- and two-year track, as well as several dual degree options.
The Evening & Weekend MBA is held on Northwestern's Chicago campus as well and is a part-time program that can be completed in (on average) two to two-and-a-half years.
Meanwhile, the Executive MBA offers courses on either the Evanston, IL or Miami, FL campuses. Students meet on campus twice a month for two years.
Students enrolled in either the Full-Time MBA track or the Evening & Weekend MBA can choose to major in Marketing. Students explore consumer behavior, delve into analytics tools, develop marketing frameworks, and learn how to deliver exceptional customer experiences. Marketing is also one of the elective focus areas for the EMBA program with courses like:
Strategic Brand Management,
Business to Business Marketing,
and Advertising Strategy.
Stacked Score: 94.72
Johns Hopkins University – Baltimore, Maryland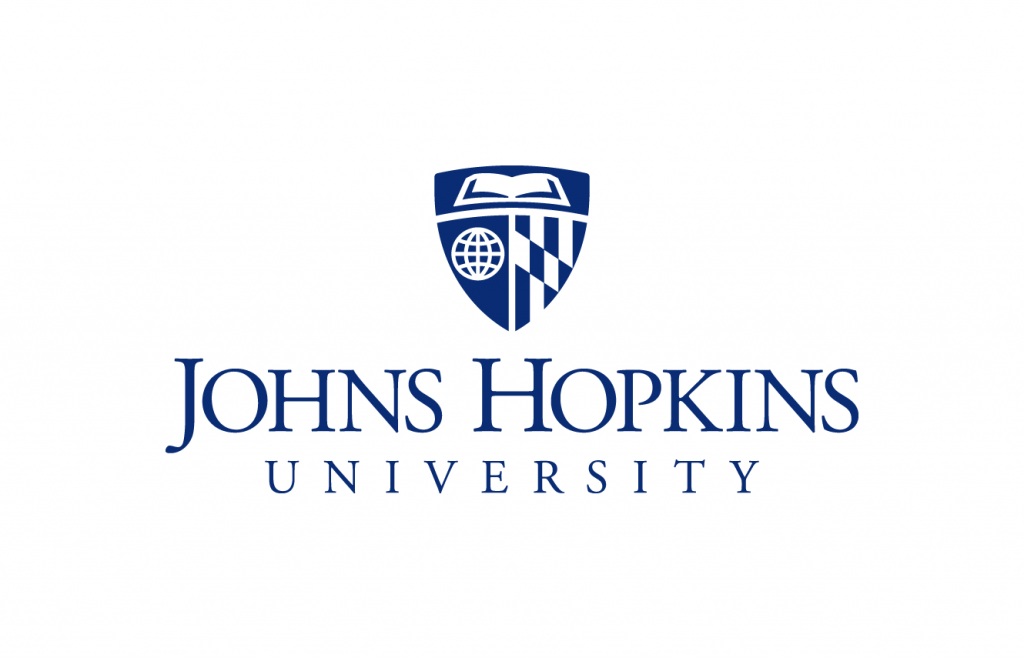 There is both a Full-Time and a Part-Time (Flexible) MBA program format for students to choose from at Johns Hopkins University's Carey Business School.
The Full-Time MBA is held on the Baltimore campus and can be completed in two years.
The Flexible MBA is a part-time program where students can choose to attend classes on either the Washington D.C. campus, the Baltimore Campus, online, or a combination. This program, designed with working professionals in mind, takes a little under three years to complete.
The Flexible MBA program offers eight specializations to choose from, including Digital Marketing and Entrepreneurial Marketing. The Digital Marketing specialization requires a Consumer Behavior course and then has a number of electives for students to pick from, like:
Marketing Research,
Social Media Analytics,
and Customer Relationship Management.
The Entrepreneurial Marketing specialization is set up in much the same way, with Marketing Research and Consumer Behavior as the required courses. Electives in this specialization include courses like:
Branding and Marketing Communications,
Negotiation,
and Pricing Analysis.
Stacked Score: 94.09
Rice University – Houston, Texas

Over at the Jesse H. Jones Graduate School of Business at Rice University, you may choose from a Full-Time, Professional, an Executive MBA program, or go online with the MBA@Rice program.
The Rice Full-Time MBA is a two-year, on-campus program.
The Professional MBA Program is also a two-year, on-campus program with courses two to three evenings a week or every other weekend on a part-time schedule aimed at working professionals.
Likewise, the EMBA also takes two years to complete and, again, is held on campus over weekends.
The EMBA and PMBA programs offer a number of Marketing electives for students to select from. The Full-Time MBA program offers a degree concentration in Marketing.
The MBA@Rice program is an online program that requires the completion of 54 credits. Students can earn their MBA degree online in two years through this program. While it is predominately online, there are a few residencies at Rice's Houston campus students need to attend. Marketing is one of the focus areas of this program. With a focus on marketing, students take courses like:
Pricing Strategies,
Brand Strategy,
Strategic Innovation and Competitive Advantage.
Stacked Score: 91.35
New York University – New York, New York

The Stern School of Business at NYU has a number of MBA programs to select from, including a number of dual degree programs in addition to:
the Full-Time MBA,
the Part-Time MBA,
the one-year Executive MBA,
and a one-year Fashion & Luxury MBA program.
The Full-Time program takes two years on campus, with students completing a summer internship. The Part-Time program offers more flexibility with classes on weeknights, Saturdays, or online, and an accelerated two-year timeline (but they can take up to six years to earn their degree).
The Full-Time MBA offers areas of interest, including Marketing. Full-Time and Part-Time MBA students can also earn up to three specializations. Those with a marketing focus can choose:
brand management,
digital marketing,
luxury marketing,
and marketing from the specialization options.
The EMBA program also offers specializations in Brand Management and Marketing. Additionally, the Fashion & Luxury MBA program's Fashion & Luxury Core focuses heavily on marketing.
Stacked Score: 91.28
Carnegie Mellon University – Pittsburgh, Pennsylvania

At Carnegie Mellon University, students can choose between four formats for the Tepper School of Business's MBA program.
The 21-month Full-Time MBA is a traditional, on-campus program.
The Part-Time MBA provides increased flexibility with its hybrid format over 32 months,
but for those who need a part-time schedule on a faster timeline, there is the online Part-Time Accelerated program that can be completed in 24 months.
Finally, for those in the Pittsburgh area, there is a Part-Time Flex Program with online and on-campus classes with several weekends required over 32 months.
Regardless of which format a student chooses, the Tepper MBA has the same concentrations available, including Marketing. This specialization is aimed at students who already or aim to work in marketing, who use analytics to form marketing decisions, and who are interested in careers in marketing consulting. Courses cover topics like:
market-entry planning,
social media marketing,
consumer behavior,
sales forecasting,
and marketing research.
Stacked Score: 91.02
Vanderbilt University – Nashville, Tennessee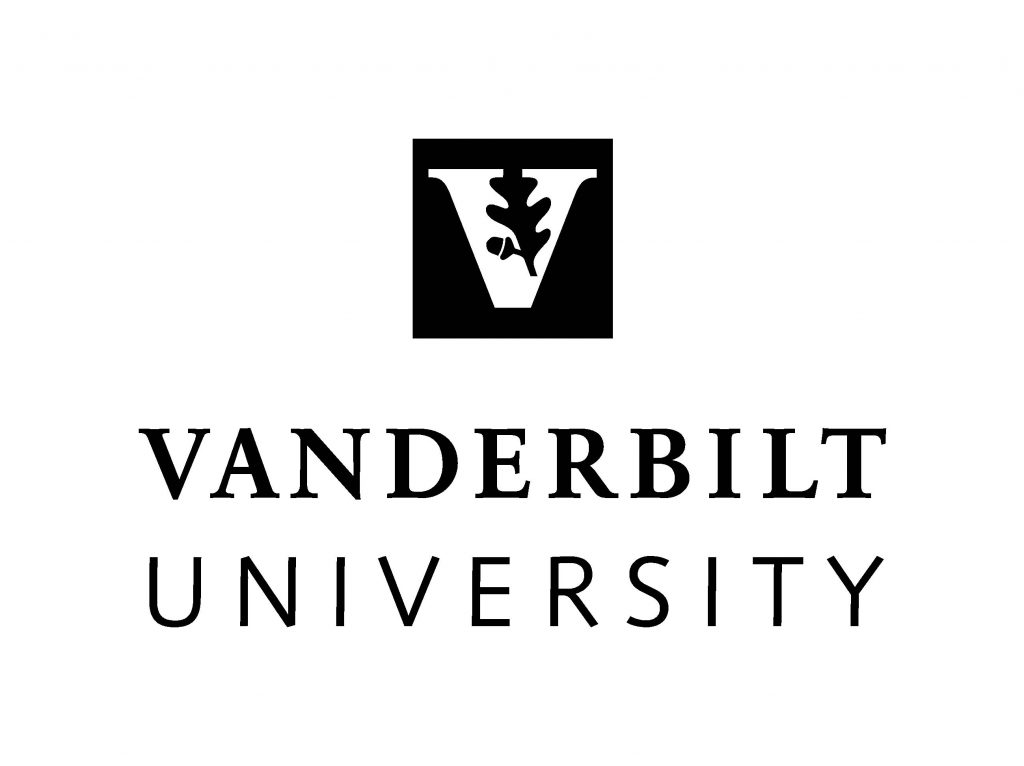 MBA students can select between Vanderbilt's MBA Program or the Executive MBA Program with the Owen Graduate School of Management. The MBA Program is a traditional on-campus program that runs over two years. Students also participate in a summer internship between year one and year two, which often lead to full-time jobs upon graduation.
The MBA program provides a number of ways students can customize their curriculum to meet their career interests. All students need to earn at least one concentration, which is 12 credits of electives in a discipline like Marketing. Students may also opt to do a deeper dive into a discipline by earning a specialization. Those with an interest in building their Marketing Stack can earn a 20-credit specialization in Brand Management.
The EBMA does not provide Specialization or Concentration options, but marketing is built into the core curriculum of both the Global Immersion Track and the Executive Edge Track.
Stacked Score: 90.89
Washington University in St. Louis – Saint Louis, Missouri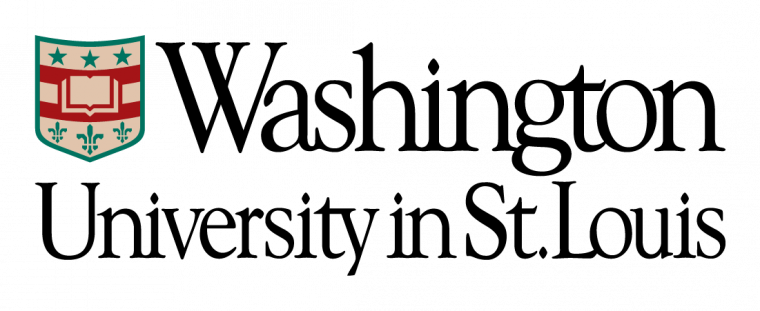 At the elite Olin Business School, Washington University in St. Louis, MBA students have a Full-Time and an Executive MBA Program available to them for on-campus programs. There is also a fully online MBA program.
The Full-Time MBA is a two-year program, but it can be accelerated and completed in just 14 months. In addition to on-campus classes, the Full-Time MBA program also includes a six-week, three-continent immersion component.
Marketing is one of the concentrations known as Career Platforms that Full-Time MBA students can choose from. Career Platforms at Olin Business School go beyond coursework and include:
co-curricular events,
networking opportunities,
and job search strategies.
While neither the EMBA nor the Online MBA has concentrations, Marketing is still a focus of the core curriculum for both programs. Students in the Online MBA program can select Marketing-focused electives in their second year.
Stacked Score: 90.76
Emory University – Atlanta, Georgia

Emory University's Goizueta Business School provides a number of MBA programs to fit any student's needs.
The Full-Time MBA has both a one- and two-year track.
The Part-Time Evening MBA is designed for working professionals and can be accelerated from 32 months to 24 months.
The hybrid, 18-month Executive MBA takes students around the globe.
Both the Part-Time Evening and Full-Time MBA programs have global components available to their students as well.
In addition to over 90 electives, the Full-Time MBA programs have 20 concentration offerings, which include General Marketing, Marketing Analytics, and Marketing Consulting, helping students build their marketing stack and customize their degrees to fit their interests and career needs.
General Marketing and Marketing Analytics are also two of the concentrations available to students enrolled in the Part-Time Evening MBA Program.
Stacked Score: 90.73
University of North Carolina at Chapel Hill – Chapel Hill, North Carolina

Kenan-Flagler Business School at UNC-Chapel Hill offers a number of MBA programs in a variety of formats. Choose from the Full-Time, Online, Evening Executive, and Weekend Executive for what best fits your needs. All four of these programs are STEM-designated.
The Full-Time MBA is an in-person, 21-month program with a traditional daytime schedule.
The 18-36 month Online Program has classes in the evenings.
The 24-month Evening Executive also has classes in the evenings and offers classes both in-person and online.
The 21-month Weekend Executive meets approximately once a month for 21 months, plus two Impact Weekends.
For students interested in a marketing career focus, a marketing concentration is available in all four programs. Topics in this concentration include:
marketing analytics,
storytelling with data,
marketing strategy,
innovation design,
services marketing,
and product management.
UNC-Chapel Hill also has the Charlotte Executive as of September 2022. This EMBA program is a two-year hybrid of in-person and asynchronous courses. While it does not offer concentrations, Marketing Strategy Analysis and Development is one of the core course sections, and Marketing is one of the elective areas.
Stacked Score: 87.40
University of Washington – Seattle, Washington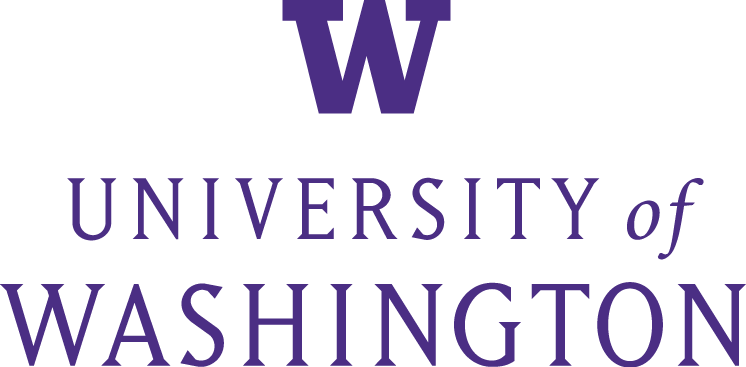 MBA students at the University of Washington's Michael G. Foster School of Business may enroll in a number of MBA programs, from the flagship Full-Time MBA to a number of part-time programs for working professionals, like the:
Evening MBA,
Executive MBA,
Hybrid MBA
Technology Management MBA
Global Executive MBA,
and several dual degree programs..
Finally, there is the Hybrid MBA, which is UW's two-year online MBA program. It offers a Marketing Analytics elective.
The Full-Time MBA and the Evening MBA both offer two marketing specializations – the Product Marketing Specialization and the Marketing Analytics Specialization. Students should complete at least three of the four offered courses in the Marketing Analytics specialization. These courses include:
Analytics for Marketing Decisions,
Customer Analytics,
Digital Marketing Analytics,
and Strategic Pricing.
Likewise, the Product Marketing Specialization also has four courses, of which students need to complete at least three:
Advertising and Promotions,
Consumer Insights,
Consumer Marketing and Brand Strategy,
and Strategic Product Management.
Stacked Score: 86.38
University of California, Davis – Davis, California

The University of California, Davis's Graduate School of Management has four MBA programs. The Full-Time MBA is a two-year, on-campus program. There are also two options for students who want a part-time MBA:
the Bay Area Part-Time MBA
and the Sacramento Part-Time MBA.
Regardless of which program students choose to enroll in, classes meet online once a week in the evening, and there are intensives on campus every other Saturday for the full day. Finally, the online MBA@UCDavis is a part-time MBA program. Students take synchronous courses online and have multiday residencies in Davis, Napa Valley, and Silicon Valley.
The Full-Time MBA and both part-time MBA programs allow students to follow a self-guided concentration in marketing to take their marketing stack beyond what is covered in the core coursework and elective offerings.
Marketing is one of the core courses for the MBA@UCDavis program, and marketing elective courses are also available, but there is not a marketing concentration option.
Stacked Score: 86.12
University of Florida – Gainesville, Florida

At the Warrington College of Business at the University of Florida, there are four MBA programs available.
The Full-Time MBA has three tracks – a two-year program, a 10-month program for business majors, and a 12-month program for non-business majors.
For those who would like an online option, there is both a 24-month and a 16-month Online MBA. The 16-month program is only open to business majors.
There is also a 21-month Executive MBA program and a one- or two-year Weekend Professional program.
The Hough Full-Time MBA program offers a concentration in marketing, which students can begin working on early in their program and are able to use the courses to shape their academic path. The marketing concentration looks at topics such as:
consumer behavior,
advertising and market research,
public relations,
and marketplace phenomenon.
Students must take five Marketing Electives to earn their Marketing Concentration. The other three MBA programs at Warrington College of Business do not offer concentrations but do have marketing as part of their core curriculum.
Stacked Score: 85.90
University of Illinois at Urbana-Champaign – Champaign, Illinois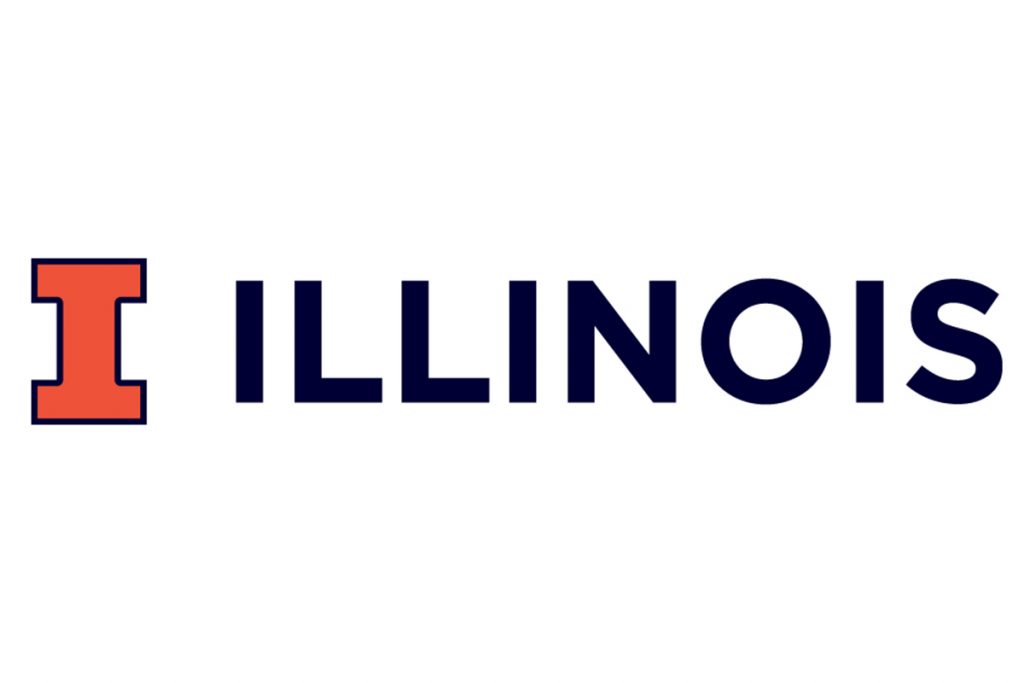 Keeping it simple, the University of Illinois at Urbana-Champaign has one MBA program at the Gies College of Business. The Online MBA Program is a fully online MBA. Students take asynchronous courses through the University of Illinois with Coursera. But their courses also have a synchronous component through Zoom to bring a high level of engagement between other students and professors. This section includes live lectures as well as group assignments. As a result, there is a heavy focus on personal interaction, even within the digital online space of the iMBA program.
The iMBA program at Gies College also has a focus area specialization in Digital Marketing. This specialization is made up of three eight-week courses and one two-week capstone project. Courses include:
Digital Marketing Analytics,
Digital Media and Marketing,
and Marketing in Our Digital World.
Like the core courses, each specialization course has both a Coursera component and a live component.
Stacked Score: 85.71
University of Texas at Austin – Austin, Texas

The McCombs School of Business at UT, Austin, offers three MBA programs.
For those who need a weekend program, there is both the Weekend MBA on the Dallas campus and the Weekend MBA on the Houston campus.
The school also has an Evening MBA and an Executive MBA in addition to its Full-Time MBA Program. This is a two-year program with courses held at UT's Austin campus.
While all of the University of Texas, Austin's MBA programs' core curricula have a marketing component, only the Full-Time MBA offers concentrations. The Marketing Concentration has three tracks, all of which are STEM-certified. Students may choose from the following:
the Brand and Product Management track,
the High Tech Marketing track,
or the Marketing Analytics and Consulting track.
MBA marketing students may also choose to participate in the Center for Customer Insights and Marketing Solutions (CCIMS) Marketing Fellows program.
Stacked Score: 85.49
University of Virginia – Charlottesville, Virginia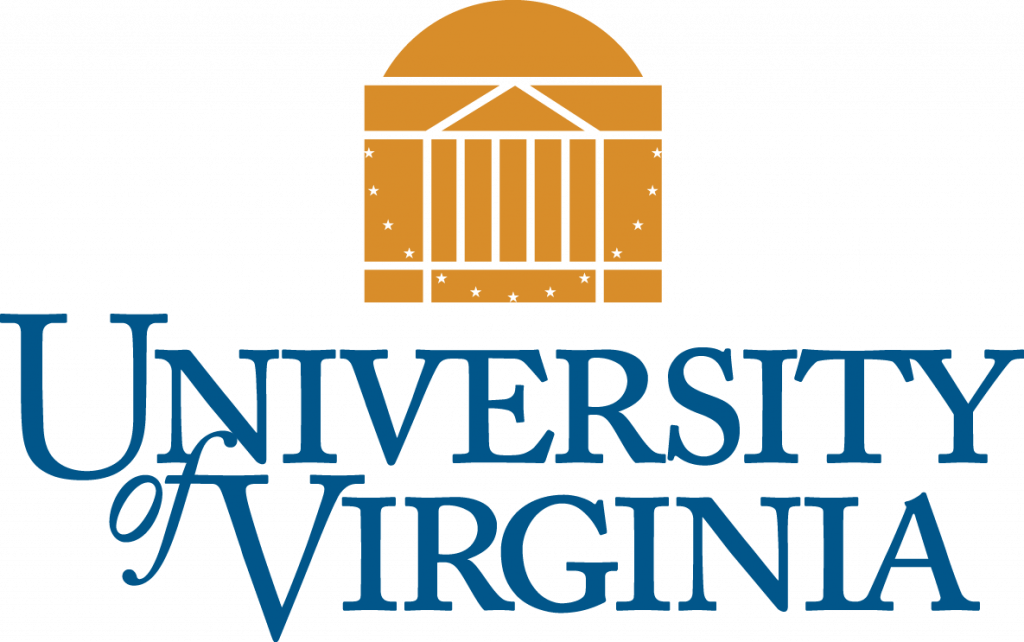 The Darden School of Business at the University of Virginia offers a two-year Full-Time MBA program that is a traditional, on-campus format. But it also has a more flexible formatted Executive MBA and a Global Executive MBA program.
These programs are hybrid with a convenient combination of online and in-person programmatic engagement. The only difference between the EMBA and the GEMBA is that students do one weeklong global residency in the EMBA program and four in the GEMBA program.
In the Full-Time MBA Program, students may choose to earn as many concentrations as they would care to. The Marketing Concentration is one offering. Thai concentration focuses on managing consumer relationships to create engaged and loyal customers.
In the EMBA, students may pursue electives from any of seven different focus areas during the second year of the program, though students are not required to specialize in any one focus area. One of the available focus areas is Marketing.
Stacked Score: 84.65
University of Notre Dame – Notre Dame, Indiana

At the Mendoza College of Business, University of Notre Dame students may enroll in either:
Since it's an accelerated format, most students in the One-Year MBA already have a business background. The One-Year and Two-Year Programs are both in on-campus formats. The Executive MBA comes in two formats. There is a two-year EMBA that meets each month on the Notre Dame campus from Thursday through Saturday. The same program can also be taken on the Chicago campus instead.
Both the One-Year and Two-Year MBA programs have a Marketing Major available. This major includes coursework around:
brand and growth strategy,
consumer behavior,
advertising
and marketing communications,
as well as pricing and distribution.
In June of the first year of the EMBA program, students take two elective courses during their weeklong residency. Some of the marketing electives available during Electives Week include Strategic Marketing in a Global Economy and Marketing Analytics.
Stacked Score: 84.06
Georgia Institute of Technology – Atlanta, Georgia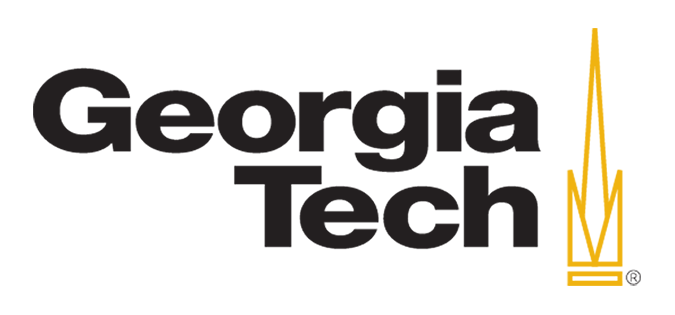 There are three MBA programs at the Scheller College of Business at the Georgia Institute of Technology. All three programs are held at the Georgia Tech campus.
There is a 22-month Full-Time MBA.
There is also a part-time Evening MBA program that students can complete in 24 to 36 months.
The third program is an Executive MBA program, which runs for 17 months on several Friday evenings and Saturdays each month.
In both the Full-Time MBA and the Evening MBA, students must choose one official concentration, of which Marketing is one option. The Marketing Concentration at Scheller examines what drives consumer decisions, how to identify and manage customers in a way that builds brand loyalty, and how to develop and maintain a strong brand.
The marketing concentration can be a great fit for students with various career objectives. Graduates of this MBA "will be prepared to think creatively and holistically about the marketing problems that they encounter and to act decisively based on a thorough understanding of the discipline."
The EMBA does not have a marketing concentration. However, Marketing and Consumer Behavior is one of the core courses for the program, focusing on how to market within both international and technological environments.
Stacked Score: 83.33
Case Western Reserve University – Cleveland, Ohio

Case Western Reserve University's Weatherhead School of Management offers its MBA students a full-time MBA program and an Executive MBA program.
The Full-Time Program is a two-year, 60-credit program on the Case Western campus.
The EMBA program is a 21-month program with courses that take place on campus over weekends. There is also an international component to the EMBA program.
Additionally, for those who need an online program, Weatherhead also has an Online MBA with a Healthcare Management Track.
Students in the Full-Time MBA select one concentration, which is made up of four courses. Marketing is one of the concentration options available to full-time MBA students. The concentration courses happen during the second year of the program.
Students also take nine electives, of which there are a variety of marketing courses to select from. Neither the EMBA nor the Online MBA programs have concentration options, though Marketing is a core component of each program's coursework.
Stacked Score: 79.58
University of Wisconsin-Madison – Madison, Wisconsin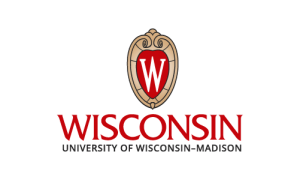 There are three MBA degree programs students at the University of Wisconsin-Madison's Wisconsin School of Business may choose to pursue.
The Full-Time MBA is a traditional, on-campus program that takes two years to complete.
The Executive MBA is a 20-month program with classes every other Friday and Saturday at the UW-Madison campus.
And the Professional MBA is a two to five-year program. Students take classes one weekend per month on the UW-Madison campus in addition to online classes.
Students enrolled in the Full-Time MBA can choose from among eight specializations. For the Marketing Specialization, there are three Career Pathways they can select from, which are:
Marketing Analytics and Insights,
Technology Product Marketing,
and Brand and Marketing Management.
The Professional MBA also allows students to focus on their studies by earning Badges. Badges are made up of three courses, and MBA students must earn four badges to complete the program. Among the badges available are the following:
Customer (Marketing) Badge, which includes courses like Consumer Behavior,
Digital Marketing,
and Marketing Research.
The EMBA includes marketing classes as part of its core coursework.
Stacked Score: 77.41
University of Maryland, College Park – College Park, Maryland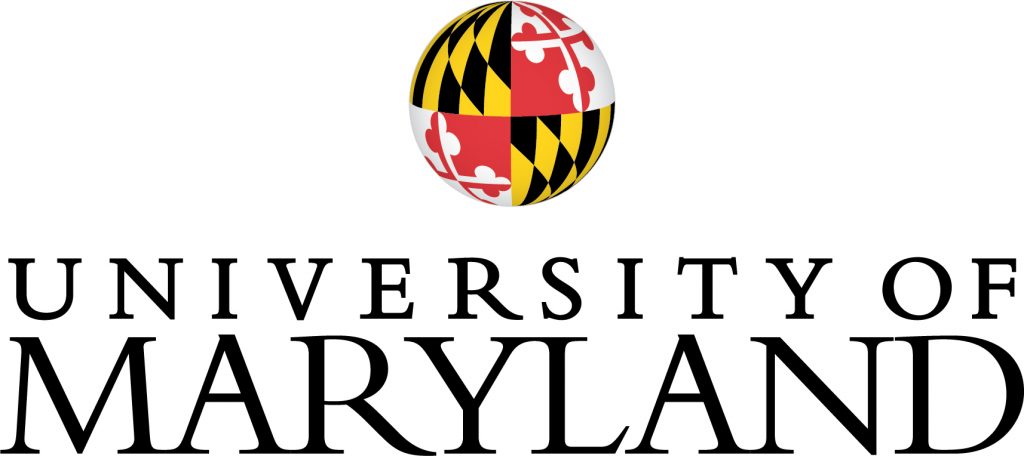 At the Robert H. Smith School of Business at the University of Maryland, College Park, there are four MBA programs to select from. The Smith Full-Time MBA is a two-year, on-campus program. The 24-month Flex MBA gives students the option of classes on any of the three UMD campuses in Baltimore, MD; Rockville, MD; or Washington, DC, or online.
Smith's Focus Areas for the Full-Time MBA program include a Brand & Product Management Specialization Track and a Customer Analytics Specialization Track, as well as an elective in Innovation & Product Development.
The Online MBA Program, like its on-campus counterpart, includes a Marketing Specialization. One of the core disciplines in the EMBA program is Marketing Strategy. For students who opt to enroll in the Flex MBA at the Washington, D.C. campus, Digital Marketing is one of the Industry Focus Areas and is not available at the other campuses, though marketing is a key component of the Flex MBA program for all formats.
Stacked Score: 77.30
Northeastern University – Boston, Massachusetts

Northeastern University's D'Amore-McKim School of Business gives its MBA students three options for their MBA degrees.
Students may choose to enroll in a Full-Time MBA program, which is a two-year program on Northeastern's Boston campus. This program also offers students a three-, six-, or 12-month corporate residency, depending on career experience and goals.
The Part-Time MBA is typically completed in three years, though the span is anywhere from two to five years. Classes are held on campus on weeknight evenings.
Northeastern also has an Online MBA, which can be earned in as little as two years.
Business concentrations for the Full-Time MBA and the Part-Time MBA both include Marketing and Marketing Analytics as options. Students may choose up to two concentrations, so stacking both marketing-focused concentrations is a great option for those pursuing a marketing career and looking to really dive deeply into the field. Northeastern's Online MBA also offers Marketing as a concentration.
Stacked Score: 77.21
Lehigh University – Bethlehem, Pennsylvania

The Lehigh University College of Business has a One-Year Full-Time MBA and a FLEX MBA program. Accelerating the process of earning your MBA degree, the one-year, on-campus MBA program is aimed at professionals who are looking to pivot to a business career or accelerate their already established business careers.
Meanwhile, the FLEX MBA is a part-time program for working business professionals looking to build their business stack. As the name suggests, this is a part-time program offered in a hybrid format that provides students with a great amount of flexibility in how they participate in classes.
Marketing is a concentration available to MBA students in either the Full-Time or FLEX program. For both programs, students earn their Marketing concentration by completing 12 credits worth of marketing classes. Some examples of classes offered in this concentration include:
Marketing Research and Analytics,
Future of Marketing,
Sales Management,
and Marketing Communication Strategies.
Stacked Score: 75.96
---
Free MBAStack.org Marketing Course
In addition to enrolling in an MBA program, there are many other ways to build your Marketing talent stack. If you want a great place to start, you can check out our free Marketing Management course to get a little taste of all the field might hold for you.
The Future of Marketing is Bright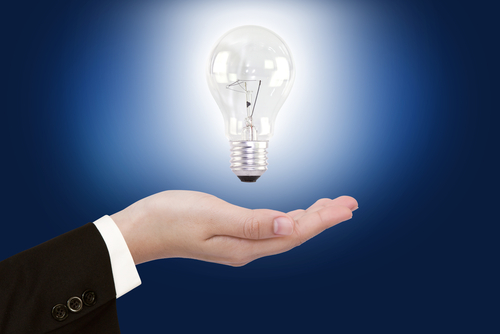 One great reason to take a marketing track with your MBA is that it's an ever-expanding field. No matter what new innovations come about, our current global structure means that marketing is going to be front and center of any enterprise.
Everyone needs someone to help market their products, whether tangible or intangible. Along these lines, there is a concept of "evergreen" marketing. While new and exciting trends in marketing can certainly cause a stir, there are some evergreen principles that hold true, regardless of what the next new hot thing is. This article goes more in-depth about what evergreen marketing is and why it's key for savvy marketing managers.
Digital Marketing Specialization
Some of the best MBA in Marketing programs we covered had specializations in Digital Marketing specifically. As you grow your talent stack, be sure to spend some time focusing on the digital marketing aspect. We live in a digital world, and it's only becoming more so with shifts in work and consumer culture over the past several years. If you're curious about all that the term "digital marketing" encompasses, check out this article from Forbes that looks at the past and the future of the field and this one that talks about how the future of digital marketing is evolving.
Your Marketing Career…The Sky's the Limit!
You can pick your passion when it comes to marketing. Since every field needs marketers, you can work for a company or an organization that does work you are excited about. Basically, the sky's the limit when it comes to marketing, and businesses and other organizations are always on the lookout for talented, smart new folks who can bring new and exciting ideas to the table.
How much better if it's work you get to do for something you love?
Passionate about the outdoors? REI needs marketers.
Care deeply about free speech? The ACLU has a marketing department.
Love all the latest fashion trends? Take your pick of a clothing company.
Bookworm? Publishers need marketers too!
Speaking of books, BookTok is one example of how passion can be used in marketing. Social media influencers might not be in a marketing department, but they sure know how to market.
Marketers should know their niche and hone their talent stack in that niche. Specializing in a particular area is super important because what type of marketing works for one field might not work for the next. This article goes a bit more into the importance of a niche in marketing. So spend some time building your stack for what you're passionate about and for what kind of marketing works best for that niche.
---
Frequently Asked Questions
How will an MBA in Marketing help me advance in my career?
An MBA in Marketing can help you advance in your career by providing you with a deeper understanding of the fundamentals of marketing, such as customer segmentation and targeting, brand management, marketing strategy, and analytics. You will also gain the necessary skills to develop and execute successful marketing plans, analyze customer data, and develop strategies that are tailored to the needs of customers. With an MBA in Marketing, you will be better equipped to lead teams, manage budgets, and develop innovative marketing strategies.
Will earning an MBA in the field of Marketing increase my paycheck?
The short answer is yes; earning an MBA in the field of marketing can increase your paycheck. Depending on the nature of your job, an MBA in the field of marketing can open up new job opportunities, give you the ability to negotiate higher salaries, and leverage your knowledge and experience.
What can I do with an MBA in Marketing?
With an MBA in Marketing, you can pursue a variety of careers in the field. Possible job titles may include brand manager, marketing manager, digital marketing manager, market research analyst, product manager, social media manager, and sales director. These roles involve researching customer needs and market trends, developing marketing strategies, creating promotional materials, and analyzing customer data. An MBA in Marketing can also lead to a career in advertising, public relations, or business consulting.
What will I learn in an MBA in Marketing degree program?
An MBA in Accounting degree program will provide students with a broad understanding of financial, corporate, and tax accounting. Students will learn about financial statement presentations, internal control procedures, and ethical considerations. They will also gain an understanding of accounting information systems, budgeting, cost management, and auditing.
In addition, students can expect to learn about the global financial industry, as well as risk management and quantitative business analysis. The curriculum also covers topics, such as strategic planning, human resources, and marketing.
---
To Wrap Things Up
We hope this MBA in Marketing ranking has helped give you some direction when it comes to finding the best MBA program for you when it comes to building your career goals and your marketing talent stack!
Often, business administration coursework will offer a concentration in marketing. Marketing online MBA programs are readily available for convenience. A business education, in any topic, is a great investment!
Through an MBA marketing program, students learn marketing strategies, leadership skills, consumer trends, global marketing, international marketing, marketing principles, strategic management, organizational behavior, and other business fundamentals needed for successful marketing. Learning a variety of skills will provide you with a good marketing mix to promote products and services to customers.
A marketing MBA program will provide qualifications for those interested in becoming a Marketing Manager, Chief Marketing Officer, Market Research Analyst, Advertising Manager, and future business leader.
The marketing jobs outlook is positive at a projected 10% growth, according to the Bureau of Labor Statistics.
---
Written by: Tammie Cagle
Before you go, see the following: