Rankings
The 10 Best MBA in AI Programs for 2023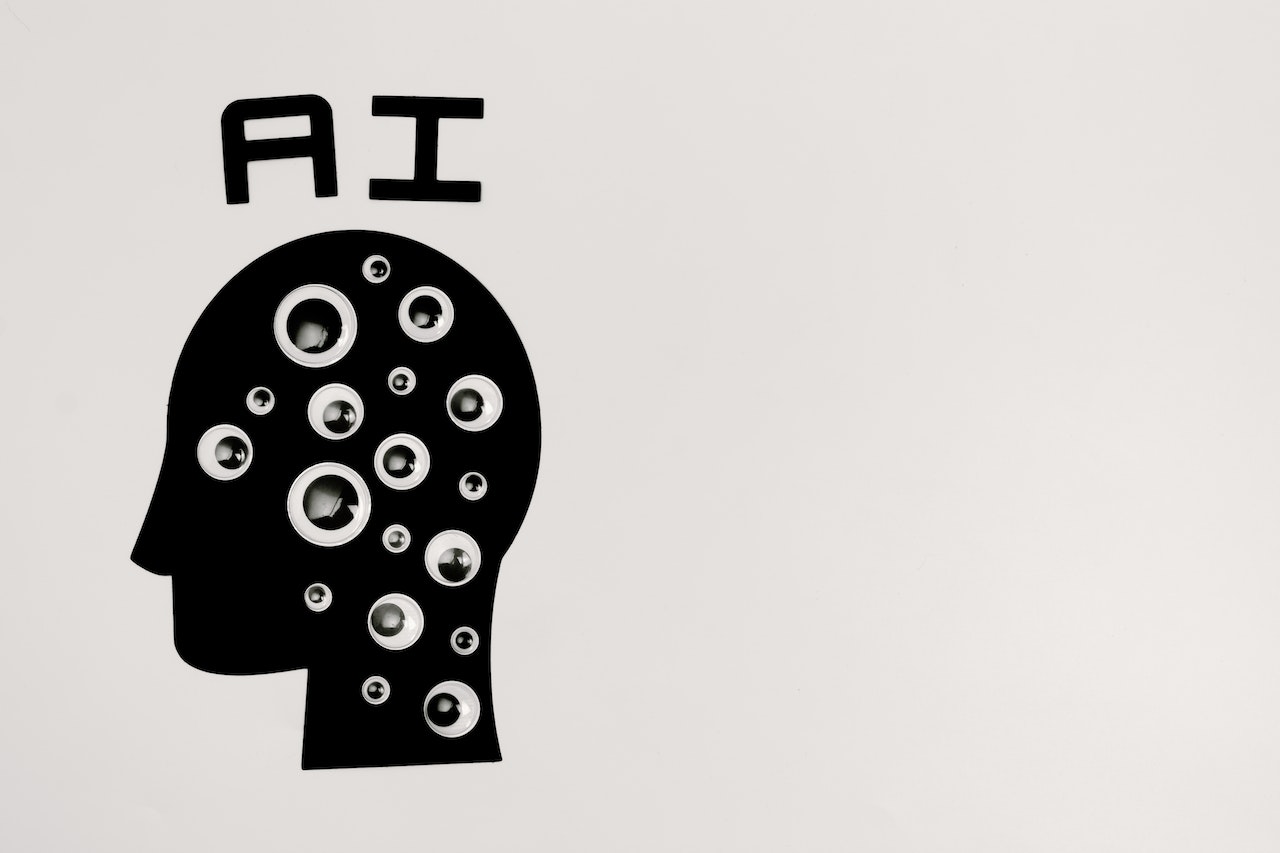 In this article, we will be covering...
If you're seeking to build your talent stack in the dynamic field of artificial intelligence (AI) and make a significant impact on the business world, pursuing an MBA in AI can be a transformative choice. An MBA in AI equips you with a comprehensive skill set tailored specifically for the burgeoning field of artificial intelligence. By pursuing this specialized degree, you will delve into the fundamental principles of business administration while gaining a deep understanding of AI technologies and their applications across various industries.
An MBA in AI curriculum encompasses essential business disciplines, such as finance, marketing, accounting, and management, while also emphasizing the strategic integration of AI solutions into organizational processes. You will also explore cutting-edge AI concepts, including machine learning, data analytics, natural language processing, and predictive modeling. You'll learn how to harness the power of AI to drive innovation, optimize operational efficiency, and make data-driven decisions.
In addition to theoretical coursework, many MBA in AI programs offer immersive experiential learning opportunities. These may include industry collaborations, internships, and real-world consulting projects that allow you to apply your knowledge to actual business challenges. These hands-on experiences provide invaluable insights into the practical implementation of AI strategies, enabling you to develop problem-solving skills and gain exposure to industry best practices.
Develop your MBA Stack in AI
Upon graduating with an MBA in AI, you will possess a robust skill set and a profound understanding of the intersection between business and AI. This combination of expertise will position you as a highly sought-after professional in a wide range of industries, including finance, healthcare, manufacturing, and e-commerce. The demand for AI professionals continues to grow exponentially, and having an MBA in AI will open doors to exciting career opportunities and leadership roles where you can drive organizational success through the strategic use of AI technologies.
To assist you in your educational journey and help you build up your talent stack, we have compiled a list of 25 exceptional MBA programs specializing in AI from across the country.
Methodology
To find the top 10 Best MBA in AI degree programs for 2023, we considered the best and most respected business schools with specialized curriculum in artificial intelligence and machine learning.
To determine each program's position in this list, data was collected from four education ranking systems: Quacquarelli Symonds, U.S. News and World Report, Forbes, and the Wall Street Journal. Each MBA in AI's Stacked Score was calculated with the average of all the rankings.
The Best MBA in AI Degree Programs
1 Northwestern University – Evanston, Illinois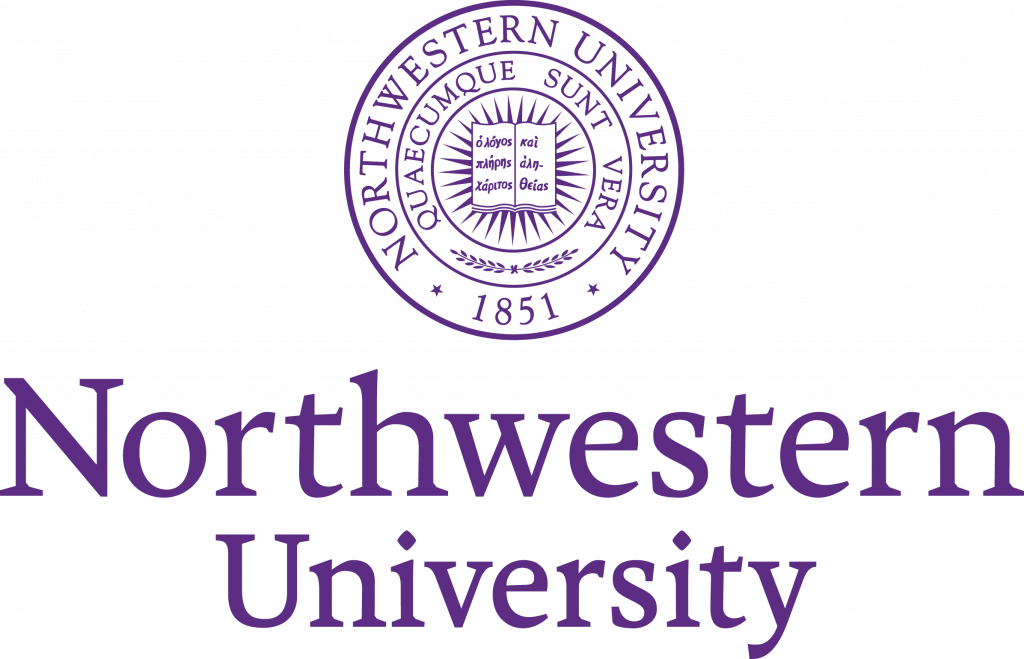 Northwestern University in Evanston, Illinois, offers its MBAi program, which explores disciplines like artificial intelligence, computational thinking, data science, fintech, and machine learning alongside business fundamentals. This program is run jointly between the Kellogg School of Management and the McCormick School of Engineering.
The MBAi program is for students with an undergraduate STEM degree or major, two to six years of work experience, or who have held technical roles like data scientist, software engineer, or a role like project manager – or any combination of these requirements. This is a five-semester program that includes a full-time internship over the summer semester with tech and business firms as well as an optional one-week immersion as part of the Silicon Valley Experience.
In addition to the core business classes, students take classes in the Technical Core, which include:
Applied AI for Business.
Computational Thinking for Business Leaders.
Data Intensive Systems.
Modern Software Architectures.
Tech Product Management.
Students also explore the Integrated Core with McCormick, which includes a capstone project and:
AI Leaders.
Emerging Leaders in Technology Speaker Series.
Organizational Design & Ethics.
Northwestern holds accreditation with the Higher Learning Commission. The Kellogg School of Business is accredited by the AACSB.
Stacked Score: 95.29
2 George Washington University – Washington, District of Columbia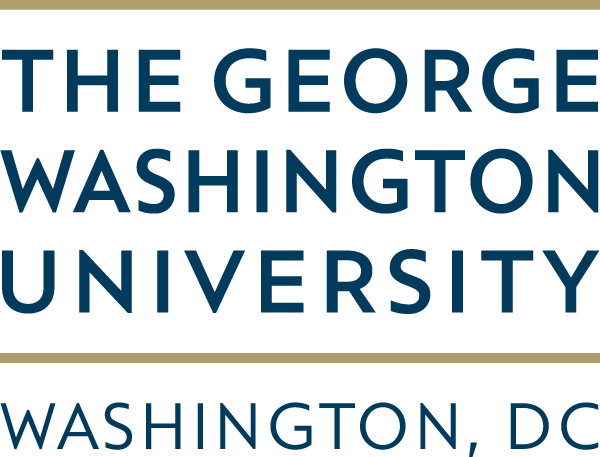 MBA students at George Washington University in Washington, D.C. can pursue their MBA degrees with a certificate in artificial intelligence. This is a 12-credit certification, which includes the following three required courses:
Business Applications of Artificial Intelligence.
Foundations of Artificial Intelligence.
Internet of Things Management.
It also includes one of the following electives:
Cloud Applications.
Cloud Foundations.
Data Mining.
Managing Cloud Security.
Mobile Application Development.
The courses that students complete for the certificate in artificial intelligence can be used to meet MBA elective requirements. George Washington offers a wide variety of MBA programs through the School of Business for students to choose from, including a number of which are STEM-designated, which pairs well with a certificate in AI. The Global MBA, Accelerated MBA, and MBA in Security Technology Transition are all full-time programs, while the Professional MBA, Online MBA, and Online Healthcare MBA are part-time programs. These programs offer a variety of formats for classes, from fully online to fully in-person.
George Washington University is accredited by the MSCHE. The School of Business is accredited by the AACSB.
Stacked Score: 74.06
3 Northeastern University – Boston, Massachusetts

Northeastern University offers an Artificial Intelligence concentration available in its Full-Time MBA program, as well as the Full-Time MS in Finance/MBA program and the JD/MBA program, which are available through the D'Amore-McKim School of Business and in partnership with the Khoury College of Computer Sciences. The MBA x Artificial Intelligence concentration does not require that students have a computer science background, although, for those with an undergraduate degree in computer science, this program is 16 credits shorter as the computer science prerequisite "bridge courses" can be waived. There are three AI-focused courses required for the concentration:
Foundations of Artificial Intelligence.
Machine Learning.
Natural Language Processing.
The Full-Time MBA in AI program at Northeastern is a two-year program with classes held on its Boston, Massachusetts campus Mondays through Fridays. The program is 55 credits and includes two concentrations as well as a paid 12-month corporate residency.
Northeastern is accredited by the NECHE. D'Amore-MicKim School of Business is accredited by the AACSB.
Stacked Score: 72.96
4 Villanova University – Villanova, Pennsylvania

MBA students at Villanova University can specialize in artificial intelligence and machine learning as part of their Professional MBA program with Villanova's School of Business. This specialization is seven and a half credits of the required 15 elective credits for the PMBA, made up of the following courses:
Artificial Intelligence & Machine Learning for Business.
Business Applications for Artificial Intelligence & Machine Learning.
Business Problems in Artificial Intelligence & Machine Learning.
Emerging Business Tech.
The artificial intelligence and machine learning specialization is available with the PMBA program, which is offered both online and on the Villanova, Pennsylvania campus or Villanova's Philadelphia City Center location. Online classes are synchronous, while assignments are asynchronous. Students can earn their PMBA degree in 24 months. Classes are held Monday through Thursday evenings.
The MSCHE accredits Villanova University. The AACSB has granted accreditation for its School of Business.
Stacked Score: 61.73
5 Missouri University of Science and Technology – Rolla, Missouri
At the Kummer College of Innovation, Entrepreneurship, and Economic Development at the Missouri University of Science and Technology, MBA students can add a graduate certificate in artificial intelligence, machine learning, and automation in business to their degree. This certificate program is made up of two required classes:
Machine Learning and Artificial Intelligence for Business.
Machine Learning Algorithms and Applications.
It also includes two of the following elective class options:
Artificial Intelligence, Robotics, and Digital Transformation.
Business Analytics and Data Science.
Data Modeling & Visualization Prototyping for Enterprise Decision Dashboard.
Data Science and Machine Learning with Python.
Database Marketing.
Information Retrieval and Analysis.
MBA students can take classes at Missouri S&T's Rolla campus or online for 18 to 24 months for full-time students. For those enrolled part-time, this is a 24- to 26-month MBA program.
The Higher Learning Commission has accredited the Missouri University of Science & Technology, and the AACSB has accredited the Kummer College of Innovation, Entrepreneurship, and Economic Development.
Stacked Score: 46.63
6 Babson College – Wellesley, Massachusetts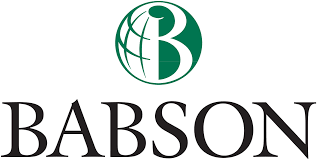 At Babson College, MBA students can pursue a concentration in Business Analytics and Machine Learning as part of their Full-Time MBA program through the F.W. Olin Graduate School of Business. This is a STEM-designated concentration. Students choose three of the following courses for nine credits:
Advanced Programming for Business Analytics.
Economic and Financial Forecasting.
Machine Learning Methods.
Optimization Methods and Applications.
Programming for Business Analytics.
Students also choose one of the following:
Financial and Macroeconomic Data Analysis.
Healthcare: Markets, Analytics, and Strategies.
Introduction to Data Science.
Marketing Analytics.
The Babson MBA in AI is a full-time program with both a one- and two-year track with classes held on the Wellesley, Massachusetts campus. One-year MBA students take a full course load over the summer, while two-year students can participate in an internship or participate in one of Babson's accelerators in addition to classes.
The F.W. Olin Graduate School of Business is AACSB-accredited. Babson College is accredited by the NECHE.
Stacked Score: 40.29
7 Texas Tech University – Lubbock, Texas

The Professional MBA program at Texas Tech University offers its students a concentration in AI and Data Science in Business. This concentration is available at Texas Tech's Dallas-Fort Worth and Marble Falls campuses. Students take the following courses to earn this concentration, which is available through the Rawls College of Business:
Artificial Intelligence Strategies in Business.
Big Data Strategy.
Business Intelligence.
Decision Theory and Business Analytics.
Machine Learning.
Market Forecasting Analytics.
The PMBA at Texas Tech is a two-year program. Students enroll part-time over 14 courses, or 42 credits, with a hybrid class format. Classes are held online in addition to one weekend each month on Saturdays and Sundays at Texas Tech's Lubbock, Marble Falls, or Dallas-Fort Worth campuses.
Texas Tech holds accreditation from the Southern Association of Colleges and Schools, Commission on Colleges. The AACSB has accredited the Rawls School of Business.
Stacked Score: 34.00
8 Ball State University – Muncie, Indiana

In Muncie, Indiana, Ball State University's Online MBA program offers a concentration in Artificial intelligence through its Miller College of Business. MBA students pursuing the artificial intelligence concentration take the following three required courses:
Artificial Intelligence and Machine Learning.
Information and Communication Technologies, Standards, and Lab I.
Problems in Information Systems.
Ball State's Online MBA in AI program offers flexible scheduling for its students and allows students to complete their degrees either full-time or part-time. Most students take two courses per semester and complete the program within two years. For students with an undergraduate business degree, this is a 30- to 31-credit program. For those without an undergraduate business degree, up to 40 credits are required. There is no residency requirement, so this MBA program is done entirely online.
The Miller College of Business is AACSB-accredited. The Higher Learning Commission has accredited Ball State.
Stacked Score: 18.96
9 Eastern Kentucky University – Richmond, Kentucky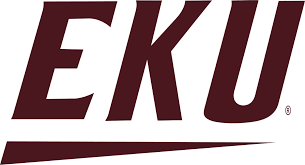 At Eastern Kentucky University, MBA students at the College of Business and Technology can earn a concentration in Artificial Intelligence in Data Science. The following four three-credit courses make up this concentration:
Artificial Intelligence.
Big Data.
Data Visualization.
Machine Learning.
Additionally, those students without an equivalent programming course will need to also take Object-Oriented Programming.
Eastern Kentucky University's MBA in AI program is designed for working professionals and is available both in person at EKU's Richmond, KY campus and online. On-campus classes are in eight-week sessions that also include online work as well. Classes are held one night each week. This is a 24-credit MBA program and takes two years to complete.
Eastern Kentucky is accredited by the SACSCOC. The College of Business and Technology is accredited by the AACSB.
Stacked Score: 10.03
10 Touro University Worldwide – Los Alamitos, California

In Los Alamitos, California, Touro University Worldwide offers an Online MBA program with a concentration in artificial intelligence management through its School of Business. Students study the managerial and organizational implications of artificial intelligence when it comes to business strategy and management, as well as the ethical and economic impacts posed by AI technology.
Touro University's MBA in AI is a one-year program for full-time students who take two courses per eight-week term for six consecutive terms. The program is made up of nine core courses, a capstone course, and three concentration courses for a total of 36 credits.
Touro University Worldwide is accredited by the WSCUC.
Stacked Score: 0
AI Stack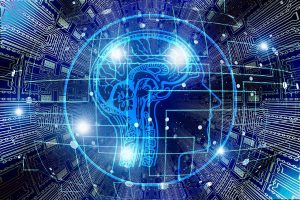 Breaking into the field of artificial intelligence can be an exciting and rewarding endeavor. While earning an MBA in AI degree is beneficial to building your AI talent stack, there are other ways to build up your talent stack. Here are several strategies to help you break into AI.
Gain a Strong Foundation in Mathematics and Statistics
AI heavily relies on mathematical concepts and statistical analysis. A solid understanding of linear algebra, calculus, probability, and statistics will provide you with the necessary tools to comprehend the underlying algorithms and models used in AI. Consider taking online courses, enrolling in local university classes, or exploring self-study resources to strengthen your mathematical and statistical skills.
Master Programming Languages
Proficiency in programming languages is vital for implementing AI solutions. Python is widely used in the AI community due to its simplicity, versatility, and extensive libraries such as TensorFlow and PyTorch. Learn Python and familiarize yourself with other relevant programming languages like R or Java. Building a strong foundation in programming will enable you to develop AI models, manipulate data, and explore AI frameworks effectively.
Learn Machine Learning and Deep Learning Fundamentals
Machine learning is a core component of AI. Familiarize yourself with the fundamental concepts, algorithms, and techniques in machine learning. Online platforms like Coursera, Udacity, and edX offer comprehensive courses on machine learning, providing hands-on experience and practical knowledge. Additionally, participating in Kaggle competitions can help you apply your learning to real-world datasets and gain valuable experience in solving AI problems.
Meanwhile, deep learning, a subset of machine learning, has revolutionized the AI landscape. Understanding neural networks, convolutional neural networks (CNNs), recurrent neural networks (RNNs), and deep learning architectures is crucial. Explore online resources, tutorials, and open-source libraries like Keras and TensorFlow to grasp the foundations of deep learning and learn how to build and train neural networks.
Build Projects and a Portfolio
Practical experience is invaluable when entering the AI field. Undertake personal projects that demonstrate your AI skills and problem-solving abilities. One exciting way is by contributing to open-source projects. Building a portfolio showcasing your projects and sharing them on platforms like GitHub or Kaggle not only demonstrates your expertise but also helps you establish connections with AI professionals and potential employers.
Engage in AI Communities and Networking
Participating in AI communities and networking events can provide invaluable opportunities to learn from industry experts and connect with like-minded individuals. Join online forums like DEV Community, attend local meetups, and engage in AI-related discussions like IBM's Global AI and Data Science forum. Actively contribute to these communities by sharing your knowledge, asking questions, and collaborating on projects. Conferences can also help you establish connections with professionals in the field, potentially leading to job opportunities or mentorship.
Pursue AI Certifications
While not a replacement for an MBA, AI certifications can enhance your credentials and demonstrate your commitment to the field. Various reputable organizations offer AI certifications, such as Google's TensorFlow Developer Certificate, Microsoft's AI Engineer Certification, or NVIDIA's Deep Learning Institute Certifications. These certifications validate your knowledge and skills, making you stand out to employers.
Stay Up to Date with Industry Trends
The field of AI is constantly evolving. Stay abreast of the latest advancements, research papers, conferences, and industry trends. Follow influential AI researchers and organizations on social media, join AI-focused newsletters, and regularly read publications like arXiv or Towards Data Science. Staying informed about emerging technologies and trends will help you adapt and remain competitive in the fast-paced AI landscape.
Hone Soft Skills
While technical skills are crucial, developing strong soft skills is equally important. Effective communication, problem-solving, critical thinking, and collaboration are highly valued in the AI industry. Hone your interpersonal and teamwork skills by actively participating in group projects, presenting your work, and engaging in constructive discussions. Demonstrating your ability to work well with others and effectively communicate complex concepts will set you apart in the job market.
Building your MBA talent stack in AI requires dedication, continuous learning, and hands-on experience. By gaining a strong foundation in mathematics, mastering programming languages, understanding machine learning and deep learning, building projects, engaging in AI communities, pursuing certifications, seeking internships, staying updated with industry trends, and developing essential soft skills, you can position yourself for a successful AI career. We hope that this compilation of the top 10 MBA in AI programs has been a valuable resource for selecting the most suitable MBA program to build your AI talent stack.
Written by: Tammie Cagle