Welcome to MBA Stack
Are you wondering how an MBA can help you succeed? Are you overwhelmed with the process of how to select an MBA? Are you looking for information in a particular field? Let MBA Stack help you on this journey.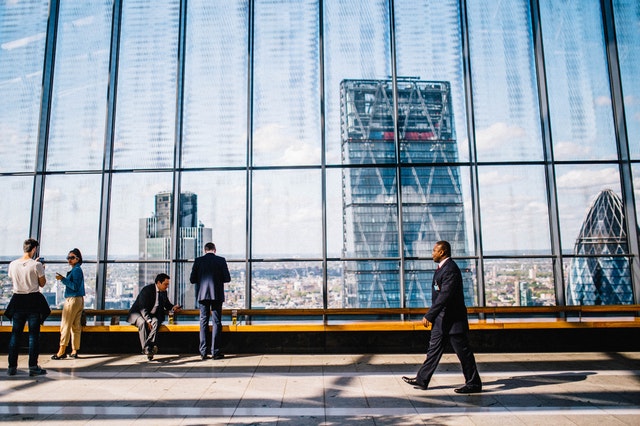 In a constantly expanding world, becoming more and more interconnected and evolving, organizations are no longer needing to find their ideal candidates within a certain geographical area. With the continual ease of relocation and increasing virtual teams, the pool of potential job candidates has reached a global level. This means that professionals are continually trying to find a way to make themselves distinct from the masses and curate their talent stack. Every professional has the opportunity to identify their talents, skills, education, personality, and background to leverage a competitive edge in the marketplace. Resumes are no longer a list of accomplishments, degrees, and job positions. Resumes tell the story of the professional behind them.
One important piece of the story for many professionals looking to advance into leadership is pursuing a Master's in Business Administration (MBA). Students gain important knowledge and experience in an MBA, and when recruiters see it on a resume, they immediately understand the leadership and management education and training that the student received. It is an easily identifiable marker of business leadership. In short, it builds an MBA stack to each professional's talent stack.
But it can be overwhelming for each prospective student to leap into the vast ocean of MBA degrees, to say the least. That is where MBA Stack can help. MBA Stack is committed to providing helpful and accurate information to prospective and current MBA students.
What is an MBA?
The MBA is the most identifiable advanced business leadership degree available. MBAs originated over a century ago and have since developed into a program that is flexible, accessible, and even tailored to current students' needs. This type of degree helps students develop into leaders, managers, and entrepreneurs that lead complex businesses and organizations. It covers the foundations of the major aspects of business organizations, and many allow students to tailor their studies with a specific focus or specialization. These degrees are offered in hundreds of business schools around the country and world.
It is important for current business leaders and managers to understand the nature and language of a large number of business facets. These business professionals must have an understanding of data analytics, marketing, finance, accounting, ethics, and much more. But business leaders need not be an expert in each field. They must understand the basic foundation in each field and understand how they work together to drive business success.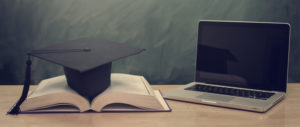 BBA vs. MBA
Some students might wonder about the benefit of advancing to an MBA degree if an undergraduate business degree has already been attained. There are many undergraduate business degrees that college students can pursue; degrees in finance, accounting, or management, but the most common is the Bachelor's in Business Administration or BBA.
This degree has many great attributes. The curriculum in a BBA is generally made up of 100-120 credit units. The beginning of the curriculum encompasses a core curriculum including math, literature, history, government, social/behavior sciences, and physical sciences. Beyond that, students will attend courses in their major. In the instance of a BBA, these major courses cover a wide variety of business topics.
Undergraduate programs are primarily focused on knowledge accumulation, and BBA programs are no exception. Undergraduate programs are an important step in education, but it is important to note that undergraduate degrees vary quite a bit from master's programs because of their distinct nature.
In contrast to BBA programs, MBA programs are less focused on regurgitating facts but more on leadership development. Will MBA students learn information about business that they might not have learned before. Sure. But the curriculum will still be focused more on how these business aspects are managed in regard to overarching organizational goals. This means that MBA students spend time getting up to date on cutting-edge tools used in business, communicating with peers on current business topics, learning from experienced business practitioners, working with teams, making connections with partnering businesses, and spending time putting thoughts and ideas into practice.
Curriculum
Because running a business is so complex by nature, an MBA covers a wide variety of business concepts and develops its graduates into multifaceted leaders. An MBA is designed to give students the knowledge, vocabulary, tools, and experience to navigate management and leadership positions within any business or organization.
Most MBA programs are structured very similarly. The beginning of an MBA covers prerequisite business courses that generally cover basic topics in undergraduate business programs to give a common foundation of knowledge. Students with undergraduate business degrees can usually place out of these courses. However, a few MBA programs are designed for students with non-business undergraduate degrees that fold these courses into the degree.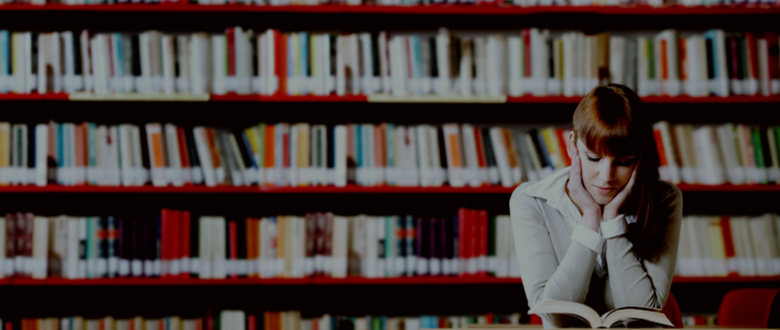 The core of an MBA consists of courses in statistics, marketing, management, finance, economics, and accounting. Some core coursework might also feature business law, ethics, e-business, and global management. General MBA degrees will cap off their program with current relevant topics for business students or give students a long list of electives to choose from.
For MBA degrees with specialization tracks, students have a myriad of options. These specialization courses will cover topics, opportunities, changes, and challenges in a particular sector or business role. These can be highly advantageous courses. Common specializations include marketing, nonprofit management, entrepreneurship, human resource management, project management, and IT management. Other concentrations include conflict management, real estate, equine management, taxation, and so much more.
While many professionals can travel up the ranks in a business without an MBA, an MBA can give professionals leverage against other job candidates without an MBA. It provides a specific requirement on a resume and application that many organizations prefer or require. An MBA degree can also help graduates leverage their talents and skills to fast-track into management and leadership positions. For example, many job applications will give lower professional experience requirements to applicants with an MBA, e.g. applicants must have 10 years of experience or five years of experience and an MBA. This not only offers a specific advantage in a job application, but it also allows MBA graduates to widen their pool of job prospects.
Format
Another great aspect of an MBA is that there are many different formats to choose from. The traditional on-campus, full-time MBA is an immersive experience. Many elite business schools have been offering this degree to tomorrow's leaders for decades.
Some students still need to work full-time but want to be on-campus. There are weekend and evening options available around the country. This allows students to continue to work and benefit from a face-to-face experience.
For the students who need a more flexible learning format in order to juggle current work and personal obligations, an online format would be more sustainable. Students can then choose between hybrid and fully online programs.
One of the great things about the online options is that it not only allows students who require flexibility to attend, but it also allows students to use the online format to their advantage. Online students who graduate from this degree will have experience in virtual teams. That is an additional talent stack.
The MBA as a Talent Stack
Tower vs. Pyramid
Are you familiar with the concept, talent stack? The premise behind this concept is that professionals don't necessarily need to strive to be "the best" but instead to leverage their uniqueness. To become successful in life, many people strive to be the best in their particular field. If I want to be the best in basketball, I want to be the next Michael Jordan. If I want to be the best tennis player, I want to be the next Venus Williams.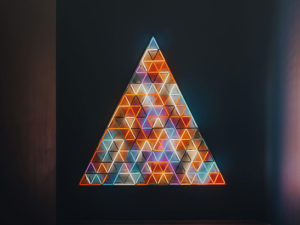 If I want to be the best business person, does this mean that I need to strive to be the top person in a particular niche to stand out? While that could be true for some, the percentage of professionals doing this is actually very small. For the other professionals, we need to find another way to stand out. And don't worry, there is plenty of room for you. For those that make it to be the best, they just fill one job. That means that most jobs are for the rest of us, and we just have to figure out how to stand out from the crowd. That is where a talent stack comes in.
Think of it like building a tower and building a pyramid. Someone building a tall tower is just elevating in one particular space, putting one brick directly over the one below it. A pyramid, however, spans a much larger area. A tower can be seen as precision in one particular area, and the pyramid is about leveraging a wide base. They both can reach high heights, but they are just built differently.
Finding Your Differential Story
To create a talent stack means to leverage a wide and unique set of skills, talents, education, and experiences. Stack your "talents" together to build a unique competitive advantage. Are you the best cybersecurity professional in the world? Maybe. But if not, how does your stack of education, talents, skills, experiences, and even personality make you a really good fit for certain organizations? Did you build computers as a kid? Do you like sports? What schools did you graduate from? All these things can build a unique story that could leverage you for certain jobs.
Not only does this type of storytelling apply to each and every person because everyone can map out a talent stack, but it also allows professionals to open themselves up to a larger pool of job opportunities. Does the cybersecurity professional above want to just find a cybersecurity job somewhere? They sure could. They could also look for more nuanced tech security jobs in sports or at one of their alma maters and leverage their talent stack in their application.
MBA Stack
If you are looking to move into positions in management and leadership, an MBA is the quintessential degree to fit into a talent stack. It's the MBA Stack. It's an inherently versatile degree to add breadth and depth to every professional. An MBA can add leadership skills, management development, as well as a wide variety of options through a specialization. Let's look into this a bit more.
What You Will Learn to Do With an MBA Degree
A big difference between an MBA and other master's degrees is that an MBA is a very multifaceted degree. You do not need the training to be a top accounting CPA to be a business leader. Still, you need to understand the tools, theory, and the language of money and accounting to lead teams and finances effectively. You may not have the skills to create cutting-edge marketing campaigns, but business leaders must understand the process and the impact of marketing. And you might not be a top data analyst, but in this day and age, business leaders must acknowledge and appreciate the importance that quantitative analysis has in business.
Remember that in building a talent stack, we prioritize breadth and depth over singular precision. This is the glory of an MBA. But other than the strict curriculum, what else does it offer?
Business Writing
It is of paramount importance that business leaders know how to communicate verbally and in written form. A master's degree is a crash course into honing those skills. Whether students are in-person or online, communication skills will be a dominant skill every MBA graduate can boast of.
Team Work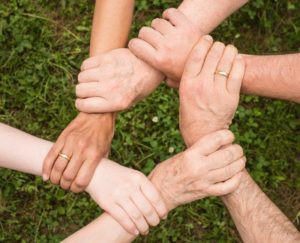 Many MBA programs might feel different from school to school and room to room because the content of discussion will vary depending on the other students in the room and the priorities of the business school. But no matter the format of the MBA, students will routinely participate in group work.
Many projects will be around a team identifying business problems and issues, conducting research, and working to help solve problems in the real world. Sometimes, programs will have intensive projects built-in where students will work together to offer consultation to partnering businesses nearby or around the world. These projects offer real-world benefits and experience to solve complex business problems and learn how to better work within management teams to thoughtfully and effectively address issues.
Leadership Experience
The culminating experience in most MBA programs is a capstone course. This course generally includes a project and/or paper built around a particular problem and opportunity MBA students have identified in a real company. This project allows each student to gather all the information and experience they hold and apply it to a growth area within an organization. This is not only a tremendously informative process for each student, allowing them to parse through their knowledge and apply it to an organization; it also gives each student a tangible resource to give to future companies on projects they have worked on.
What Kind of Jobs Can You Get with an MBA?
One might ask, what is the big deal about an MBA? What do students actually get to do after graduation? Because an MBA Stack is so versatile, there is no one job available to MBA graduates. This is a choose-your-own-adventure type of degree. Many students enter into an MBA to gain information as they advance into leadership positions, plan for future promotions, gain skills that will allow them to become an entrepreneur, or possibly allow for a career shift.
Entrepreneurs
One great end goal for MBA students is to prepare for stepping out as an entrepreneur. This type of venture can look very different from person to person and sector to sector. Some entrepreneurs are able to gather investors to bankroll a new business operation, and they can work there full-time. Many, however, are starting a new venture while paying the bills with another job. Either way, an MBA is great for these adventurous business leaders because entrepreneurs have to be swiss army knife leaders. Most entrepreneurs don't have the luxury of hiring a full crew of employees to manage every aspect of the business day-to-day. They need to vision, budget, market, project manage, create websites, and much more. An MBA can give entrepreneurs an overview of many different aspects of owning and managing a business. This allows entrepreneurs to handle the many aspects of a business till it is big enough to hire support personnel.
Can entrepreneurs become successful without an MBA? Yes, of course. But let's look at some facts. Did you know that 20% of US small businesses fail within the first year? Let's extrapolate that out a little more. Thirty percent fail in their second year, 50% are gone by the fifth year, and the number of failed small businesses climbs to 70% within 10 years of starting. Not only is this data important to look at, especially since these rates have stayed consistent over time, it also begs the question of why.
While these rates can slightly change based on the entrepreneurs' industry, there are some common reasons for businesses to go belly up. The biggest contributors to business failure include poor business planning, cash flow problems, marketing issues, poor growth management, and inadequate forecasting. These are all issues that are discussed in MBA programs.
Managers of People and Projects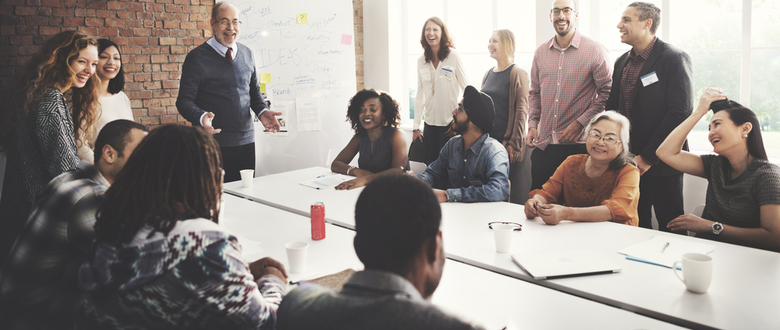 The typical focus of many students in an MBA is to gain the training to become an efficient and effective manager of people, projects, and money. Why is that? The reasons can be as varied as the professionals giving them, but a common factor is income. Let's take a look at some examples. The average base salary for an HR Representative is $50,067 per year. An HR Manager, on the other hand, has an average salary of $68,442 per year, and an HR Director makes an average of $89,261 per year. An Information Technology Specialist makes an average of $57,820 per year. But an IT Manager makes an average of $88,816 per year, and an IT Director makes over $120,000 per year. This trend goes on and on across industry lines.
These advanced roles as managers and directors take professionals who are adept at managing people and projects. The leaders need to be able to communicate clearly, handle organizational change, understand how to motivate employees, be able to manage finances and deadlines, and effectively work with cross-industry teams. But these advanced jobs do offer advanced payrolls as well.
C-Suite Roles
Are you already in a management position and one step away from an executive role? Maybe getting an executive MBA or an MBA with an executive specialization is the route for you. If you already have your foot in the door of management and leadership and want to get more tools and insight into what it means to lead in a large-scale manner, an executive focus could be a good choice. This type of MBA degree is focused on vision casting and large organizational leadership.
One thing to note is that one of the critical attributes of an MBA is peer-to-peer interaction. Many times, the students in an MBA are the ones that have the biggest impact on the types of discussions and projects taking place. Within an executive MBA, all the other students will be higher-level managers and executives as well. This allows for the dialog to be specifically tailored to the challenges and opportunities within the C-suite. This type of think tank is hard to pass up.
How to Choose an MBA Specialization
There are many different reasons a student might choose a specialization. And let's begin our conversation with this: there is no one right or wrong specialization. There might be specializations that are more focused or in a smaller niche, but the specialization courses just help each individual student build their MBA stack and their professional story.
So this is where it gets fun!
General Specialist
What do we mean by a general specialist? Let's say that you are a marketing professional. You could definitely pursue a marketing specialization to further hone your skills and scope. But you could also look into a specialization in social media marketing, marketing analytics, global brand marketing, marketing strategy, or digital marketing. This allows you to still have a specific field but branch out into different aspects within the field. This could give you different tools to find a career in a different niche, but the biggest boost is that it allows you a broader scope within your field so you can manage larger teams. That is the avenue of a general specialist.
Cross-Industry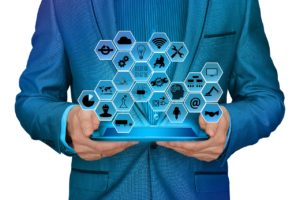 What kind of cross-industry options are there? It is literally limitless. Are you a professional in analytics and want to get more into leadership on the cutting edge? Maybe pursue a specialization in innovation. Are you a cybersecurity professional that wants to broaden your scope to think more organizationally? How about pursuing a specialization in operations?
This type of cross-industry thinking allows you to really capitalize on an MBA Stack. If you are a current accounting professional, an accounting specialization is not your only option. It may not even be your best option. Maybe pursue an MBA in healthcare management, contract acquisition, organizational development, or business law. You can get the credential to shore up one aspect of your potential, or you can completely discover a new aspect of business and see where it takes you. Some MBA degrees even allow you to pick more than one specialization. Your ability to craft a unique story with your MBA Stack when you think cross-industry is only limited by your imagination.
What do your unique talents, experiences, degrees, and proficiencies combine to make for an employer or recruiter to stop and take notice? Pursuing an MBA and building your MBA Stack allows professionals to build a story. What kind of story do you want to tell?