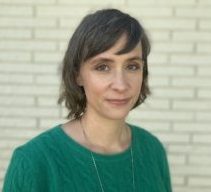 Tammie Cagle – Editor of MBA Stack
Tammie currently resides in Houston with her husband and children, and her story spans from the Northwest down to the Gulf Coast.
Tammie has professional experience in sales, healthcare, nonprofits, and even launching a clothing line. Her education includes a Bachelor's of Science in Biology, but the turning point was when she went back to pursue a Master's in Business Administration.
Tammie received her bachelor's degree from Texas A & M University-College Station in 2002. In 2012, she graduated from Marylhurst University with her MBA.
Tammie has written for a variety of online education publications with a focus on MBA's and online education.
Tammie's MBA Stack builds upon her past eclectic experiences, and she concentrated in Nonprofit Management. She has worked the last seven years writing and editing for business education websites.
Tammie Cagle's Social Media Links
Facebook: https://www.facebook.com/tammie.cagle.5/
Instagram: https://www.instagram.com/tammiejcagle/
Twitter: https://twitter.com/TammieCagle