Rankings
The 10 Best Online MBA in Economics in 2023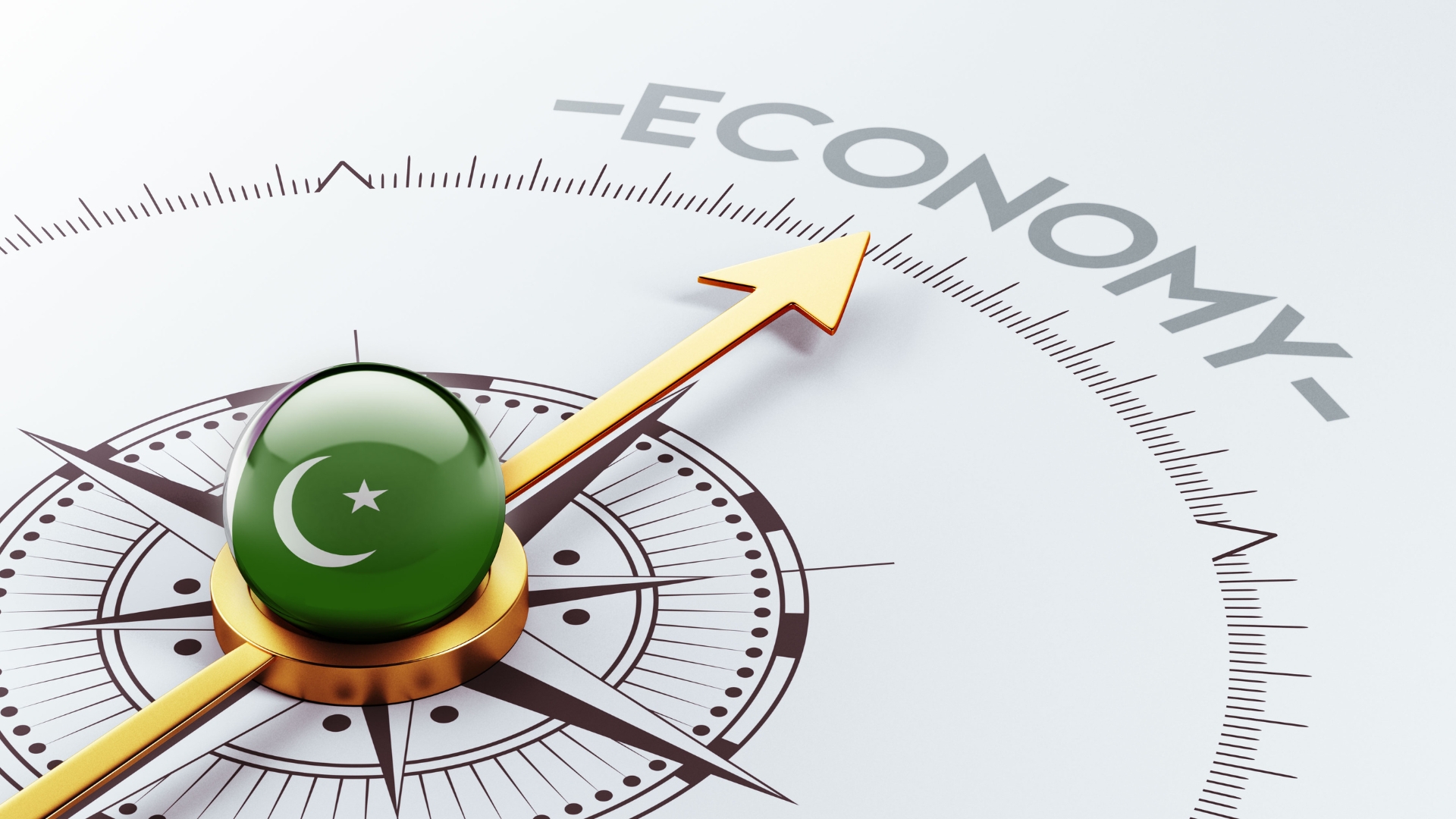 In this article, we will be covering...
Economics has permeated every facet of life. In the world of business, economic principles impact planning and decision-making. Essentially, this discipline focuses on how economies work, from production and distribution to consumption of goods and services.
There is a wealth of job opportunities for those pursuing a career in economics. Federal statistics found that the job outlook for this profession is promising, with a 6% growth between 2021 to 2031. As economists, one's responsibilities include conducting research, preparing reports, and evaluating monetary and fiscal policy issues.
At a Glance
Knowledge of Economics is important in modern society, especially given our heavy reliance on global supply chains and highly interconnected trade and industries. It is also understandably hard to predict, and as we've seen several times over the past couple of decades, any changes in one aspect can have far-reaching consequences for the entire globe.
Along with Finance degrees, an MBA in Economics serves as a good view towards understanding and gaining important insights into the inner workings of the world's economies and the global economic system. In addition to sharpening the skills students obtain from an undergraduate degree in Economics, an MBA program gives good training on practical decision-making skills and tools set against the context of a particular focus or specialization area which, in this case, is Economics.
The 10 Best Online MBA in Economics Programs
Colorado Christian University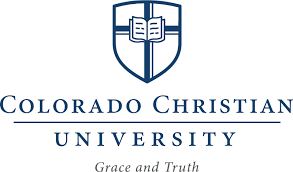 College of Adult and Graduate Studies
Online MBA in Economics
Tuition per credit: $628
Units Required: 39 credit hours
Program Length: 18 months
Financial Assistance Options:

Grants
Education Loans
Scholarships
Veterans and Military Benefits
Offered under the College of Adult and Graduate Studies, Colorado Christian University's online MBA in Economics allows you to explore economics theory and concepts while equipping you with knowledge integral to achieving organizational objectives. You will also learn skills involving decision-making, leadership, and teamwork in the business world.
Core Courses:
Using Accounting Information
Human Resources Management
Intermediate Microeconomic Theory
Economic Development
International Political Economy
Marketing Strategy
Business Research
This MBA program prepares you to understand and master strategic management and economic development in both the domestic and international arenas. The core MBA courses provide you with a solid foundation built on market-based theories and quantitative methods, which are important in running a business organization.
You are expected to gain a better understanding of external macroeconomic, microeconomic, and international economics and how they impact a particular organization. Some of the things you need to master include policy-making, purchasing power, pricing indices, financial markets, and business analytics, among others.
---
Carnegie Mellon University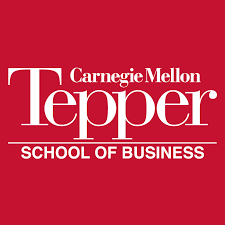 Tepper School of Business
Master of Business Administration
Tuition Per Credit: 2023-2024 Tuition & Fees TBA
Program Length: 32 months (Part-time format)
Financial Assistance Options:

Federal Student Aid
Scholarships
Fellowships
Through the Tepper School of Business, Carnegie Mellon University offers a highly flexible Master's of Business Administration degree program that includes Economics among its Concentration areas. This STEM-Designated MBA program is offered in four possible formats, including a part-time online hybrid format that you can complete in at least 32 months.
Core Courses (Economics Concentration):
Monetary Policy
Risk Management
Market Design
Incentives
Global Economics
The MBA program's Economics Concentration is designed to provide you with a wide range of tools that are important to decision-making processes in a range of key areas in business, including finance, technology, and marketing. Economics concentration classes cover a range of topics that include monetary policy, risk management, incentives, and more.
Continuing the Tepper School of Business' academic leadership in the field of Economics, you can expect to finish this program armed with the skills to excel in today's fast-paced and competitive business world.
---
Penn State World Campus

Smeal College of Business/PennState World Campus
Online Master of Business Administration
Tuition Per Credit: $1,236
Units Required: 48
Financial Assistance Options:

Federal Student Aid
Scholarships
Employer Subsidies (if applicable)
Flexible Payment Plans
Pennsylvania State University, through the Smeal College of Business and the PennState World Campus, offers an Online Master of Business Administration program that has Community & Economic Development as one of its concentration areas. This program features a flexible curriculum composed entirely of asynchronous courses, designed to be an interdisciplinary program that unifies content areas from otherwise separate business disciplines.
Community & Economic Development Concentration Courses:
Principles and Practice of Planning
Population, Land Use, and Municipal Finance
Resilient Communities and Environments
Entrepreneurship in the Community
Launching Community Ventures, Nonprofits, and Organizations
Community & Economic Development is a unique concentration area in the PennState MBA program that covers common real-world development issues at the local scale. This concentration area includes courses in community entrepreneurship, local planning, and municipal-level finance.
This unique concentration area serves as a good complement to the globally-oriented standard core MBA courses in the program, giving you the skills and insight that you can take as you lead economic development in your locality.
---
William Paterson University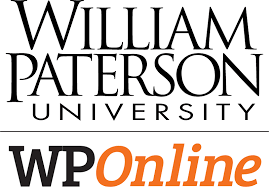 Cotsakos College of Business
Master of Business Administration, Concentration in Healthcare Economics and Management
Tuition Per Credit: $494.50
Units Required: 30
Program Length: 12 months minimum
Financial Assistance Options:

Federal Student Aid
State Student Aid
State Scholarships
University Scholarships
Pell Grants
Loans
William Paterson University offers an online Master of Business Administration – concentration in Healthcare Economics and Management. This unique and focused concentration area is an exploration of how larger-scale economics impacts the medical environment and is designed to prepare you with the skills and knowledge needed to work on the financial aspect of our country's healthcare system.
Healthcare Economics and Management Concentration Courses:
Economic Analysis for Health Care Managers
Health Economic Analysis & Policy
Health Care Financial Management
Ethical Leadership and Change Management
Health Care Marketing
On top of the standard set of MBA courses, the Healthcare Economics and Management Concentration covers courses related to economic analysis, ethics, policy, marketing, and financial management specific to the healthcare context.
This well-rounded and rigorous curriculum is AACSB-accredited, and with working professionals in mind, serves as good preparation for leadership and decision-making roles you may take in the future, with its goal of developing your critical thinking, analytical skills, and sense of ethics.
---
Texas A&M University at Commerce

The College of Business
Online Master of Business Administration
Tuition Per Credit: around $758
Units Required: 30
Program Length: 1 year (full-time)
Financial Assistance Options:

Federal Student Aid
Federal Grants
State Grants
University Grants
Scholarships
Fellowships
Graduate Assistantships
Loans
Texas A&M University at Commerce features an Online Master of Business Administration, which Economics as a minor. As the largest online MBA program in the state of Texas, this AACSB-accredited program also has high applicability for a wide range of industries.
Core Courses:
Applied Business Research
Managerial Economics
Advanced Managerial Accounting
Financial Management
Business Analytics for Managers
Management & Organizational Behavior
Marketing Management
Strategic Management
The program's curriculum consists of courses that go into developing professional business skills, including accounting, management, strategic thinking, and business research skills. Graduates of a non-business bachelor's degree may need to take a pre-requisite course in statistics. The program also includes 2 required electives, which lets students customize their degree with courses from the College of Business' catalogue.
Aside from a Minor in Economics, you may also want to choose the more specific Economics of US Healthcare minor. The program also offers a minor in Marketing, Business Analytics, Real Estate, Financial Planning, and more.
---
Endicott College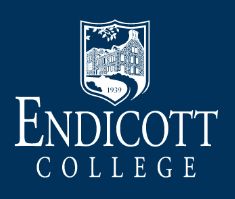 Curtis L. Gerrish School of Business
Master of Business Administration
Tuition Per Credit:
Units Required: 42
Program Length: 22 months minimum
Financial Assistance Options:

Federal Student Aid
State Financial Aid
University Scholarships
External Scholarships
Loans
Tuition Payment Plans
Endicott College offers a Master of Business Administration degree program that has both evening on-campus and 100% online formats. This MBA program features Maritime Economics as one of its available concentrations, preparing you with essential skills and knowledge that let you excel in the global maritime industry.
Maritime Economics Concentration Courses:
Ocean Sciences
Maritime Regulatory Environment
Port and Shipping Operation
Waterfront Planning
Endicott College's online MBA degree program features standard core MBA courses while featuring a wide range of concentration area choices. The concentration area in Maritime Economics is a nod to the crucial role that the maritime industry plays in today's global economy, and features courses on fundamental knowledge in Ocean Sciences, the current regulatory environment that the industry operates on, and skills and insights on operations and planning.
This MBA program is designed specifically for working professionals, so you can gain crucial advanced knowledge and insights for a new career or your current field while effectively balancing your ongoing commitments.
---
Liberty University

School of Business
Master of Business Administration – Economics
Tuition per credit: $565
Units Required: 45 credit hours
Program Length: 2 years
Financial Assistance Options:

Grants
Loans
Scholarships
Liberty University, under its School of Business, offers a Master of Business Administration – Economics concentration. Designed for people who want to understand traditional micro and macro policies along with trade policies, this 100% online degree program explores how such policies affect economic trends at both the national and international levels.
Core Courses:
Strategic Marketing Management
Managerial Finance
Accounting for Decision Making
Legal Issues in Business
International Business
Business Research Methods
Global Economic Environment
The MBA program showcases a rigorous curriculum that prepares MBA students in making sound business decisions. They will study the core aspects of business, equipping you with a wide breadth of business knowledge that is highly applicable in various business settings. This includes macroeconomic theory, monetary policies, budget deficits, banking, and national and international economic fluctuations.
On top of learning economic theories and concepts, you will also gain the mastery of employing the latest technologies and software to help you make valuable analyses and insights that can greatly contribute to a company or organization.
---
Longwood University

College of Business & Economics
MBA with a track in Economics
Tuition per credit: $426
Units Required: 31 credit hours
Program Length: As few as 10 months
Financial Assistance Options:
If you are interested in cultivating opportunities to drive economic growth, you may want to consider earning an MBA with a track in Economics from Longwood University. This business administration program provides you with the necessary knowledge about the processes and practices in relation to urban and regional planning.
Core Courses
Financial Management
Strategic Management and Business Policy
Information Technology
Leadership, Group Dynamics, and Team Building
Managing Data for Strategic Decision-making/Data Informed Decision Making
Strategic Marketing
Managerial Economics
Managerial Accounting
Designed to train you to think critically and analyze data, the courses for this MBA program aim to prepare you to make data-driven decisions to lead organizations to success. You can expect group projects and interactive coursework that provides insight into demand forecasting, and fiscal, and business cycles. You must able be able to apply skills you gained in data analysis, trend analysis, quantitative analysis, and reporting.
At the end of the program, you must be able to complete a capstone course. This requirement gives you the opportunity to synthesize your learning and acquire a holistic management perspective that can be applied across the business spectrum.
---
Murray State University

Arthur J. Bauernfeind College of Business
MBA with a concentration in Economic Development
Tuition per credit: $548.50
Units Required: 30 credit hours
Program Length: 12-18 months
Financial Assistance Options:

Grants
Loans
Scholarships
The MBA with a concentration in Economic Development offered by Murray State University under the Arthur J. Bauernfeind College of Business is designed to equip you with essential knowledge about the processes and practices related to urban and regional planning. Access to resources within the Center for Economic and Entrepreneurial Development is provided, giving you an opportunity to take part in workshops, training, and consulting services.
Core Courses:
Accounting for Decision-Making
Managerial Economics
Introduction to Business Analytics
Corporate Finance
Seminar in Organizational Behavior
With its in-depth and comprehensive curriculum, this MBA economics concentration helps you learn all about financial concepts, methods, and programs that are essential to growing and sustaining development. You will also develop valuable skills in business analytics, accounting, corporate finance, marketing, and managerial economics.
The online learning format enables you to complete the degree program at your own pace. You may also take advantage of the free, self-paced modules in accounting and economics to help your gain a strong business background.
---
Johns Hopkins University

Carey Business School
MBA in Applied Economics
Tuition per course: $3,460
Units Required: 31 courses
Program Length: 3 years
Financial Assistance Options:

Federal Aid
Scholarships
Institutional Assistance
Payment Plans
Employer-based Tuition Assistance Programs
Private Loans
Offered as a dual degree, the MBA in Applied Economics from Johns Hopkins University's Carey Business School allows you to earn the MS in Applied Economics offered under the Krieger School of Arts at the same time. You can expect a blend of insights into business and economics, effectively eliminating the overlap between the MBA and MS in Applied Economics.
Core Courses:
Accounting and Financial Reporting
Business Analytics
Business Communication
Corporate Finance
Marketing Management
Operations Management
Strategic Management
Leadership and Organizational Behavior
Designed for working adults, the courses under this dual degree economics program can be completed entirely online. You can explore essential subjects to form a solid foundational knowledge of both business and economics, including courses such as social media analytics, wealth management, and data analytics, among others.
Economics courses are also comprehensive. It includes Microeconomic Theory and Policy, Macroeconomic Theory and Policy, Statistics, and Microeconometrics.
---
The Most Popular Career Path Options for Economics MBA Graduates
Economists
Perhaps, the most popular career options for MBA in Economics graduates, economists often serve as consultants, offering their expertise and insights to business and government leaders. They are integral to the decision-making process as they analyze the supply and demand of goods and collect and evaluate complex financial data. As economists, one needs to apply economic theory and critical thinking when it comes to developing reports and insights integral to business management.
Financial Analysts
These professionals offer their guidance to businesses of all sizes when it comes to making smart investments. Financial analysts perform investment analysis and risk assessment, allowing them to gain insights into the potential performance of investments. They can then provide their findings to their clients, helping the latter establish whether an investment is worth taking the risk or not.
Financial Examiners
Often working for government agencies and businesses, financial examiners are responsible for assessing balance sheets, cash flow statements, income statements, and asset management in order to ensure that an organization is actually complying with laws that govern the local, state, and federal levels. It is also common to find financial examiners in financial institutions, securities, and commodity contracts.
Econometricians
Responsible for finding real-world applications to economic analysis, econometricians are tasked to measure, model, and predict outcomes by applying statistical models to economic data. Their job often involves designing complex data models, manipulating variables, and interpreting outcomes with the use of multiple linear regression models. While a bachelor's degree is enough to give one an opportunity for entry-level jobs, an MBA in economics can enhance their earning potential.
Management Consultants
The strong business background along with the economics specialization gives MBA in Economics graduates an edge when it comes to the field of business consulting. As management consultants, they are expected to work closely with executives and business leaders to deal with organizational challenges. They will be gathering and analyzing information in order to develop and implement solutions. Management consultants are known for their functional expertise, project management skills, and their knack for analyzing and assessing objectives.
Policy Analysts
Policies and regulations leave a huge impact on a country. Policy analysts evaluate this phenomenon. They often work for the government, nongovernment organizations, and other institutions that are lobbying for policy change. It is common to find policy analysts specializing in a particular sector, like energy or trade, for example. To do their job well, they must have a deep understanding of the political processes and strategies.
Statisticians
A lot of economic developments can be explained by statistics. Statisticians have an important job of gathering and analyzing reliable data to produce useful insights for organizations. They are adept at applying data collection methods and mathematical formulas. They also master the use of specialized software to compile numerical data and come up with helpful findings that will serve as a guide for employers.
Common courses in MBA in Economics Degrees
An Economics MBA often features economics courses as concentration/specialization areas or minors, while still retaining the standard set of generalist-oriented business courses that an MBA program typically contains. Here are some of the courses typically found in these degree programs:
Global Economics
Like cultures and societies, the economic landscape also varies widely between countries and regions. This course serves as a look at this highly varied landscape, and includes other key related aspects such as economic and political relations between countries and trading blocs, how policies determine and affect economic situations, and key economic facts and figures such as inflation, unemployment, and others.
Macroeconomics and/or Microeconomics
MBA programs often treat Macroeconomics and Microeconomics as separate courses, and these are typically included in MBA foundation or core courses. At the MBA level, these courses serve to deepen students' basic knowledge of both macro and microeconomics, and introduce topics most relevant to the business world, and often ground discussion on emerging trends and real-world issues that students will have to contend with as future business leaders.
Change Management
This course trains students on how to respond to and implement change in their respective organizations as future leaders and managers. Change is a given and is unavoidable, and it is up to business leaders to be able to anticipate and respond to changes well in order for their businesses and organizations to continue to adapt and thrive. On the other hand, introducing organizational change may lead to negative effects if mismanaged, and this course also serves as training on how to introduce and implement organizational change.
Organizational Behavior
Organizations are in a way their own little societies, complete with culture and group dynamics that have a bearing on its performance, its profitability, and ultimately its survival. This course trains students on how to manage their organizations in light of these often complex dynamics, and how to harness these in order to achieve efficiency, profitability, and success.
Business Research
As a practice, research is wide and complex, with specific data-gathering tools and designs that fit specific needs and contexts. This course focuses on research tools and processes that are essential and most commonly encountered in the context of the business environment. Also, many MBA programs also feature statistics courses or require students to take statistics as a prerequisite course.
Managerial Accounting
Business decisions are invariably made based on a set of data points. Managerial accounting courses focus on training students to best harness and work with financial information that is most crucial in businesses' decision-making processes.
Strategic Management
The business world is highly competitive, where businesses and organizations that are unable to keep up, or at most only take reactionary moves, do not survive for very long. A course in strategic management trains students to take a more proactive and long-term approach to business decisions and be able to make dynamic responses to emerging trends or sudden shifts in the business landscape.
Business Analytics
This course is somewhat similar and/or related to courses in Business Research and often covers tools, statistical models, and data-gathering procedures crucial to forming the databases of most business decisions. These courses may also serve as introductions to working with Big Data, which is increasingly becoming more common as companies and organizations continue to seek the best information they can base their decisions on.
Economic Development
This course serves as a compendium of the many aspects that make up the area of economic development, which may include business cycles, social inequality, fiscal policy, technological aspects of economic growth, international trade, and more. Some MBA programs also offer concentration areas on community economic development, which aligns more with the work done by nonprofits and the development industry as opposed to traditional businesses.
International Business
As opposed to doing business at the state and national level, entering global markets presents organizations with more complexities and issues that need to be faced. This course serves as a look into the common issues faced by businesses that operate at the international level, including supply chains, regulations, policies, politics, and more. Some MBA programs also pay closer attention to international business by offering it as a Concentration area.
Risk Management
Risk and uncertainty are inherent to all businesses and organizations, and the past few years alone have yielded a wealth of real-world case studies on failure brought on by irresponsible and/or incompetent risk management by organizations and their leaders. This course serves to train students on how to effectively manage risks in view of maximizing their respective businesses' and organizations' profitability, effectiveness, and growth.
Legal Issues
This course introduces students to the various legal issues commonly faced by businesses throughout their operations, and the dynamics and interplay between businesses and the state. Topics in the course may include the issues of regulation, compliance, local policy, and more.
Business Communication
Success in the field of Business often relies on effective communication. This course serves to train students on how to gauge their audience to determine the most effective communication strategy to use and techniques to make their communications more effective, persuasive, and/or meaningful.
Ethical Leadership
Over and above being a well-rounded program that trains students on advanced skills and tools for business careers, MBA programs also have a character development aspect, training students to become business leaders that have a strong ethical foundation, anchoring their professional practice on a solid moral foundation.
Essential Skills for MBA in Economics Graduate Students
Good Grasp of Economic Concepts and Frameworks
Successful leaders in business and economic fields must have ample knowledge of the concepts and frameworks that govern the economy. They must be able to examine the performance of the market and how the changes can affect businesses. Having this sort of knowledge can help a lot in understanding the competitive landscape and making important business decisions.
Strategic Thinking
When it comes to making decisions, strategic thinking is a must. This skill allows one to use the data they gathered and analyze them in order to come up with findings that can help businesses navigate the changing landscape of the business world and solve their problems. It is important that MBA in Economics graduates know how to think critically when faced with complex problems. They must also be able to communicate, plan, and manage the said problems.
Research Skills
It is important to conduct thorough research when it comes to making smart economic decisions. This is integral in forecasting economic activity and interest rates. Economic research is also essential for politicians as they use the insights gained when creating effective legislation and policy changes. This skill also includes understanding economic reports, gathering data, and utilizing theoretical economic models.
Data Analysis
A lot of what economists do involves the collection and analysis of data. Doing this helps one to understand economic events and principles and communicate them to the public in a way that they can easily understand. Data analysis enables one to gain a deeper understanding of the financial health of a country or market. One can also determine economic figures such as GDP, consumer price index, and inflation with the use of data collection and analysis.
Attention to Detail
Economists often deal with numbers and figures, which obliges them to have keen attention to detail. This skill allows them to identify minor errors in important documents such as economic reports. They can better analyze complex data by employing this skill.
Teamwork
While this is not common in consulting jobs, teamwork is an important skill when it comes to the field of economics. One may be required to work with a wide range of professionals to allow for the exchange of ideas and problem-solving to take place. Teamwork can also help one in collaborating with professionals who have access to other data and research materials.

---
Frequently Asked Questions
What are the benefits of earning an MBA in Economics degree?
Graduate students who aspire to gain a broad range of knowledge and skills in business, economic, and financial disciplines may want to consider earning an MBA in Economics. The curriculum often includes coursework in management, administration, and financial analysis. Most of the jobs associated with an MBA in Economics have high earning potential and provide opportunities for career growth, especially if one is aiming for leadership positions in the world of business and international trade.
Economists earn a median wage of $105,630 per year or $50.79 per hour.
What are the common admission requirements to an MBA in Economics degree program?
The requirements for admission to online MBA programs often vary depending on a number of factors. Generally, however, most business schools require students to complete their bachelor's degree from a regionally accredited school. Some set a minimum undergraduate GPA requirement for interested applicants.
There are universities and colleges that compel an MBA student to take the GMAT or GRE. There may be the need to demonstrate competency in important areas of study, such as mathematics, economics, financial management, marketing, operations management, and statistics, among others. Other requirements may include a certain number of years of work experience, a resume, letters of recommendation, and so much more.
How do I choose the best graduate business school for my MBA in Economics degree?
Business education is an investment, especially for those aiming to advance their careers and increase their earning potential. This makes it important to choose a credible and accredited business school that can provide a high-quality learning experience. Since an MBA degree will require a significant amount of time, money, and effort to complete, one should consider the when, how, and where.
This means looking at the options and determining where the program is offered. For working professionals, earning their MBA degree online is more convenient. Some business schools offer their economics MBA programs in-person and online. There are some that allow students to enroll in full-time or part-time formats.
Accreditation is another factor that one should consider. Choosing an accredited business school means that the institution has the highest standards of excellence when it comes to business education. One of the most credible accreditation comes from AACSB-Association to Advance Collegiate Schools of Business.
How does an MBA in Economics differ from a Master's Degree in Economics?
Regardless of the university or particular Concentration/Specialization, an MBA is generally designed to give a more wide-ranging/generalist training on business acumen, leadership skills, and relevant tools and advanced skillsets. An MBA is designed with the assumption that students enrolled will eventually go on to land different careers in the business world, particularly leadership or management positions. MBA Concentration areas in turn add a level of depth and specialization in a specific area, which is often chosen by students for career relevance or interest.
A Master's Degree in Economics can be considered more of a specialized deep dive into the field. While an MBA, even one with an Economics specialization, gives adequate coverage on topics for business careers, a Master's Degree in Economics takes a more detailed and in-depth look into more economics-related topics, and delves more into the theoretical and academic aspect side of the field. Simply put, while an MBA is taken to be preparatory for business careers, a Master's Degree in Economics is more for progression within academia, with the eventual goal of earning a PhD in Economics or a similar terminal degree.
Is an MBA in Economics better than a Master's Degree in Economics?
Not necessarily. Neither degree is necessarily better or worse than the other, and this is down to a matter of the intended career path. Students who are looking to advance their business careers, gain relevant advanced knowledge and skills, and hone their business skills, will benefit from the curriculum design of an MBA program. Those who are interested in the theoretical side of the field, meanwhile, or who may want to work in academia and research, should definitely go with the Master's Degree in Economics.
---
Before you go, see the following: