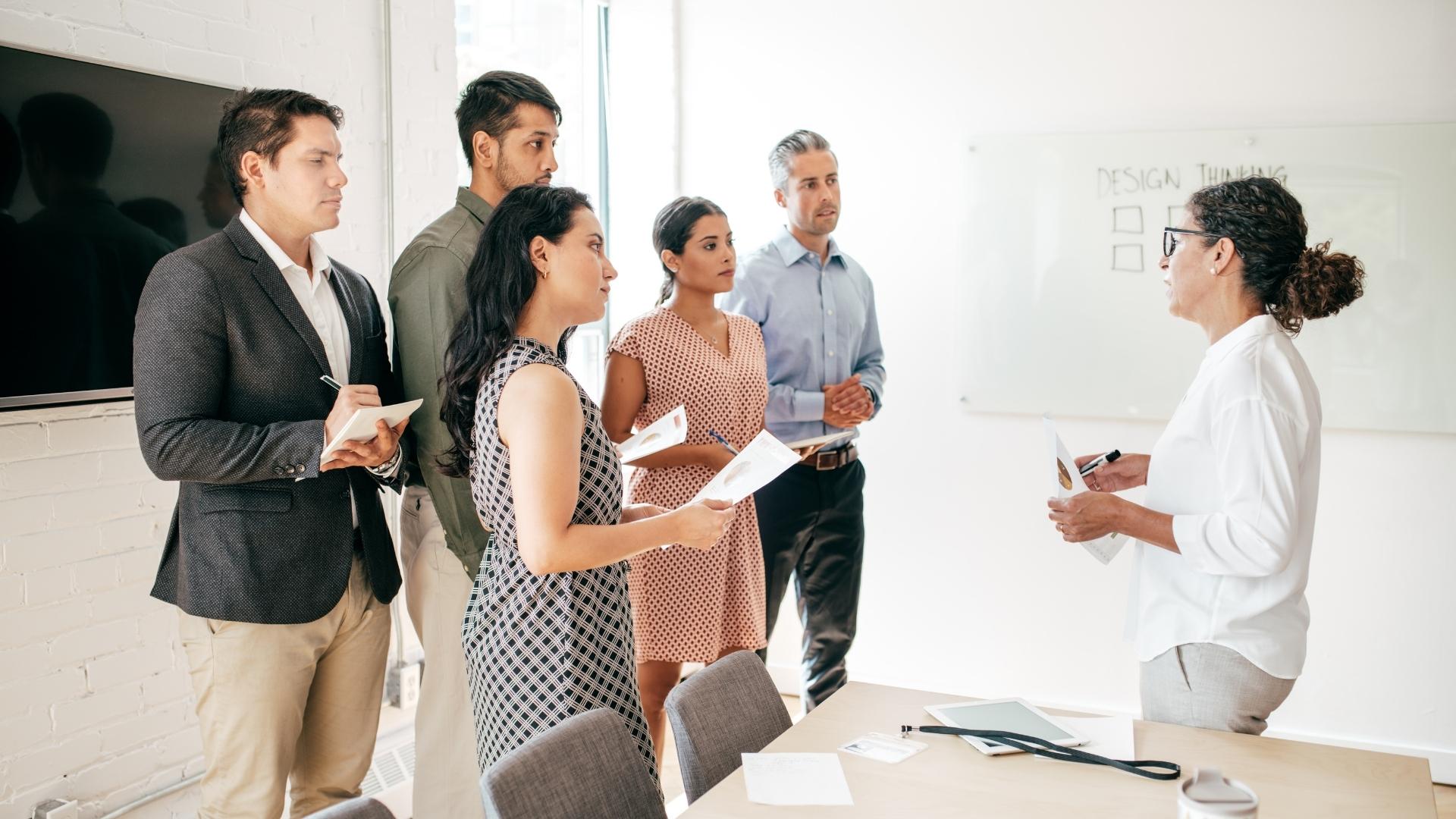 In this article, we will be covering...
Regardless of the industry and area of professional focus, a Master of Business Administration degree evens out the playing field for you, particularly with competitors who have work experiences and high job ranks tucked in their belts.
A typical MBA usually requires 2 to 3 years to complete. If that length of time means putting your current career on hold, one-year MBA programs are the ideal option!
Defining a One-Year MBA Program
An MBA program is the fast-track method to earning an MBA degree. In this context, "fast" doesn't necessarily mean a compromised quality of education. One-year accelerated MBA programs provide the same academic rigor and quality of instruction at a lower cost and in half the time.
However, the expedited MBA program structure may not be for everyone. Students who possess knowledge of business through experience, or have clear ideas about what they want to do after graduation, often find these programs appealing. The fast-paced, rigorous study format may not appeal to everyone, either.
Debunking Myths About One-Year MBA Programs
Many cast their doubt on the quality of MBA education that one-year or accelerated programs offer. Here's a rundown of the usual misconceptions and why they couldn't be farther from the truth.
Because one-year MBA programs usually have small cohort class sizes, they lead to a less valuable network.
Several business schools may operate this way, but not all. And because you will likely have fewer classmates in your accelerated MBA cohort, you can build deeper and more meaningful relationships with them, leading to a lifelong network of friends and support.
A small class size present in a one-year MBA program translates to an intimate learning experience with faculty experts on hand to assist.
Also, some one-year MBA programs integrate opportunities for engagement and learning with their two-year MBA counterparts, which are beneficial for both kinds of learners.
Both students from conventional and accelerated MBA programs can widen their respective networks and communities while participating in integrated social activities.
One-year MBA programs do not provide enough experiential learning opportunities.
One-year MBA program learners have access to the same academic and experiential learning opportunities as two-year MBA students, including internships and global immersion activities.
A one-year MBA program is a "diluted version" of two-year MBA programs and, thus, is characterized by low academic quality.
Short-term learning is not synonymous with inferior academic quality! Both MBA program structures provide the same academic rigor, with the same extensive coursework, projects, global travels and activities, and career coaching services.
Benefits of 1-Year MBA Programs
To further assess whether a one-year MBA program is a better match for you, it would help to know and discover more of its benefits like the ones below:
The same MBA credentials can be obtained in half the time and at a much lower cost with a one-year MBA program. A one-year MBA costs between $35,000 and $50,000. Meanwhile, a two-year MBA in top-rated graduate schools can average $100,000.
The starting salaries for one-year graduates are usually similar or even higher.
You can afford to lose your current job, knowing that you can come back again after one year of completing your MBA.
One-year MBAs can fast-track to a successful business, management, and entrepreneurship career.
---
10 Best Schools Offering One-Year MBA Programs
Samuel Curtis Johnson College of Business (Cornell University)

Two years of MBA education are condensed into one year through the accelerated format offered at Johnson Cornell Tech MBA College of Business. Cornell University's Accelerated One-Year MBA is designed for established professionals who want to accelerate their careers and prepare for leadership roles.
The general business curriculum will be delivered in just 12 months, with starting dates in May, saving you both time and money.
The program minimizes career disruptions by combining lockstep core courses with tailored electives. One-year MBAs can take advantage of numerous experiential learning opportunities during the fall semester.
Some of the courses are:
Marketing Management
Leading Teams
Managing Operations
Financial Accounting
Data Analytics and Modeling
Managerial Finance
---
Fuqua School of Business (Duke University)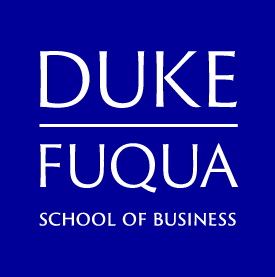 The Accelerated Daytime MBA at Duke Fuqua School of Business builds on each student's previous knowledge and equips them for leadership roles in less than a year.
Following a month of intense orientation, immersion, and hands-on courses, Accelerated MBA students attend four 6-week terms of MBA classes for the remainder of the academic year. They are grouped into groups of five or six and complete coursework projects as a team.
Duke Fuqua's Accelerated Daytime MBA curriculum consists of these concentrations:
Decision Sciences
Diversity, Equity, and Inclusion
Energy & Environment
Energy Finance
Entrepreneurship & Innovation
Finance
Financial Analysis / Accounting
FinTech (Financial Technology)
Leadership & Ethics
Management
Marketing
Operations Management
Social Entrepreneurship
Strategy
Students also choose from over 100 electives.
---
Foster School of Business (University of Washington)

The Michael G. Foster School of Business runs a 1-year MBA program ideal for adult students interested in or have had professional business experience from a global perspective.
Operating on theme-based learning, the Global Executive MBA curriculum also focuses on how businesses can contribute to the betterment of humanity.
Students select electives to become eligible for a STEM-designated degree, allowing international students the option to extend their STEM OPT experience.
The year-long rigorous GEMBA uses engaging learning methods, including in-class lectures, interactive classroom activities, guest speakers, case studies, and trips to local companies. An immersive global trip is also often part of the program, which culminates in a group project that puts their leadership skills to the test and addresses real-world organizational challenges.
---
Mendoza College of Business (University of Notre Dame)

The One-Year MBA curriculum at the University of Notre Dame – Mendoza College of Business consists of five majors, three of which are STEM-related:
Strategy
Finance
Marketing
Digital Marketing and Marketing Analytics
Business Analytics
Students can complete the Business on the Frontlines course that enables them to partner with for-profit agencies, NGOs, and humanitarian organizations to craft business strategy initiative programs and deliver innovative projects that directly impact communities.
The One Year MBA program also exposes students to the international business landscape through immersion trips to China, South Africa, and South America.
---
Kellogg School of Management (Northwestern University)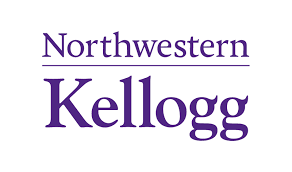 Kellogg School of Management's One-Year MBA program requires students to complete three to five courses during the summer to acclimate themselves to the academic rhythm of MBA studies.
Seven majors are available:
Accounting
Economics
Finance
Marketing
Operations
Strategy
Managing Organizations
Management Science
Specific "pathways" are also offered to MBA students seeking to gain expertise in emerging or evolving industries.
Over 200 courses, as well as experiential learning opportunities, are offered thru Kellogg's One-Year MBA program. However, students may bypass core classes, focus immediately on advanced studies custom-fit to their career goals, and receive their MBA degree upon completing 15.5-course credits.
As a result of the rigorous curriculum, world-class instructors, and supportive network, graduates build leadership experience immediately and over the course of their careers.
---
Marshall School of Business (University of Southern California)

With a strong international focus, USC Marshall's IBEAR or one-year MBA program is designed for mid-career professionals seeking executive roles in global business organizations. On average, IBEAR MBA program students are 6 years older than two-year MBA students.
On average, the participants are 35 years old with a 12-year of work experience. About 80% are in the 32 to 40 age group. Many learners have been sponsored and financially supported by their family businesses and companies, while more than 60% of students self-sustain their MBA classes.
This MBA program welcomes students from anywhere in the world. In fact, a typical MBA consists of students from at least 12 countries!
Over a 12-month period, IBEAR MBA students complete 56 units for 15 required courses. They may also pursue the International Management Science (STEM track) MBA program.
A key aspect of IBEAR MBA experience is immersive learning, which entails global business consulting projects.
A strategic asset of the program is the 2,100 alums from 60 countries who have graduated from IBEAR, and who develop lifelong relationships with one another and the faculty.
---
Warrington School of Business (University of Florida)

The 1-year MBA at the Warrington College of Business is a competitive, low-cost graduate business program that does not require any business prerequisites for admission.
One of the most exciting features of UF's one-year MBA program is the "all majors" curriculum that includes a predominately business course load.
Due to the absence of business prerequisites, this One-Year-All Majors curriculum includes business courses taught by the distinguished UF faculty.
During the summer semester, students complete 10 of the 16 core courses. The remaining six must be completed alongside their nine electives in the fall and spring sessions. Students gain proficiency in specialized emphasis areas, giving them a competitive edge in their career search.
---
Herbert Business School (University of Miami)

Candidates who have completed an undergraduate or a graduate program in the field of business or any related discipline can build their career paths and advance their expertise in no time at Herbert Business School.
Herbert's Accelerated MBA program takes only seven months to complete, with classes held on weekdays or weeknights. Requiring 35 credits for completion, this MBA program offers students the opportunity to work with global organizations to identify and tackle organizational challenges.
Herbart's Accelerated MBA program also includes personalized career services for professionals seeking to build their own brands.
---
Goizueta Business School (Emory University)

Goizueta Business School's One Year MBA Program was designed in 1983, and it usually starts in May every year. It features a boot camp-like introduction to core business topics such as accounting, economics, and statistics and a review of Excel. Students take elective courses in the fall and spring semesters.
The one-year MBA program at Goizueta combines theory with practice, enabling students to tailor their academics to their specific career goals.
MBA students at Goizueta will work on real projects for real businesses, take vast experiential learning opportunities through global trips, and complete hands-on leadership training. Students emerge with the capacity to solve real-world problems for real-world clients, knowledge of the international business landscape, and a mastery of leadership coaching.
---
MIT Sloan School of Management (Massachusetts Institute of Technology)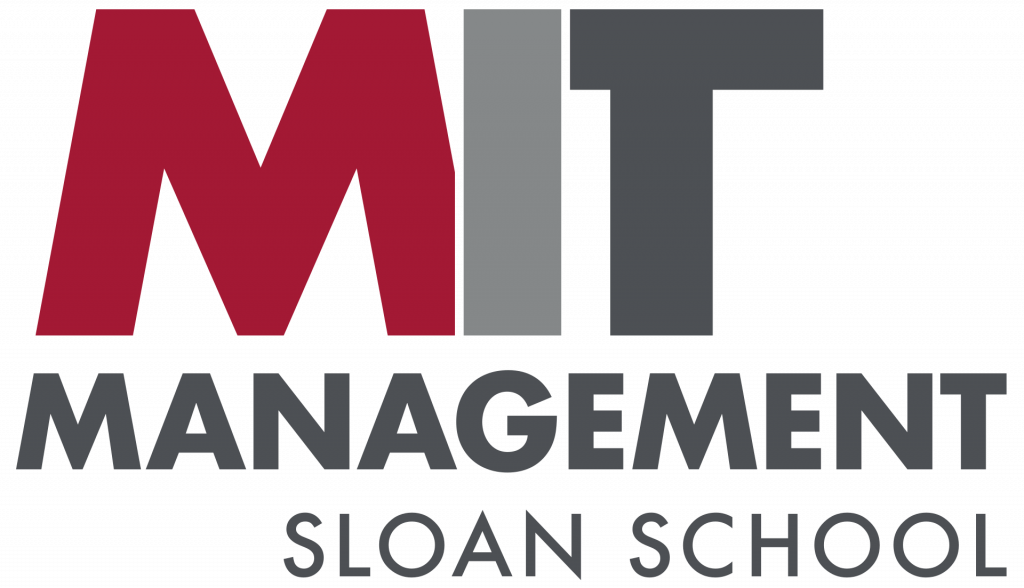 The MIT Sloan Fellows MBA program is typically a class of at least 100 high-potential leaders of diverse backgrounds from 40 countries sharpening their business and management acumen through a year-long intensive, immersive program.
The degree options are:
Master of Business Administration
SM Management of Tech
SM Management
Utilizing the most advanced tools and strategies for learning, this 12-month, full-time, residential MBA program teaches the most relevant management concepts in the classroom for students to apply in real-world scenarios.
MIT Sloan Fellows MBA students emerge with the capacity to identify and analyze problems and brainstorm with industry leaders to craft the most viable solutions to the most pressing business and organizational challenges.
Are You A Good Fit for A 1-Year MBA Program?
Consider two factors beyond career advancement and higher pay: your career goals and your previous undergraduate experience.
For MBA aspirants wishing to change careers or industries, a one-year MBA may not always be appropriate. One-year accelerated MBA programs also do not offer the opportunity to take a summer internship, so they may not be the best fit for students looking to change careers.
On the contrary, if you want to advance your career and take advantage of business school's electives, a one-year MBA is the right choice for you.
Nonetheless, you should keep in mind that accelerated MBA programs are more suited to candidates with ample work experience. A year's worth of MBA-level academic experience will impact your short- and long-term goals!

Frequently Asked Questions
What will you study in a One- Year MBA program?
A number of core courses and electives are typical of a one-year MBA program as well as a two-year program. The core courses often include Accounting, Marketing, Leadership, General Management, Finance, and Strategy. The electives usually include entrepreneurship, sustainability, and artificial intelligence.
As with conventional MBAs, one-year MBA programs provide students the tools they need to learn all they need in business school and qualify for top-level work.
What are the admission requirements in a one-year MBA program?
Similar to traditional MBAs, most one-year MBA programs require applicants to have obtained a business undergraduate background. An undergraduate degree in business and other related fields is generally required.
They may or may not require your scores from the GMAT exam facilitated by the Graduate Management Admission Council, but this depends on the graduate school.
Work experience is usually a must for accelerated MBA programs because students enrolled in these programs want specialized knowledge and career advancement as opposed to introductory learning.
Is a one-year MBA Program worth it?
While the answer to this question hinges on your career goals, an accelerated MBA program is a wise choice when talking about ROI. For professionals working on a career timeline, one-year programs are also an excellent option.
Are there disadvantages to earning an MBA in one year?
Yes, there are several disadvantages to earning an MBA in one year. First, the curriculum may be more intense than in a traditional two-year program and require more time studying and completing assignments. Additionally, students in a one-year program may lack the opportunity to form close relationships with classmates, faculty, and staff.
Finally, since one-year programs are often more expensive, students may find themselves with a large amount of debt upon completion of their degree. With that said, you will need to weigh the pros of cons most definitely!
The Final Word
Most people make the mistake of undermining the value of earning a one-year MBA program.
The truth, however, is that the one-year MBA curriculum provides an immersive and intensive learning experience. One-year MBA students also get access to networking opportunities with fellow MBA students and holders, as well as some of the biggest authorities in the business. Not to mention the low overall tuition as a principal advantage!
That said, it pays to pick the right one-year MBA program from an accredited graduate business school that clearly matches your career plans.
Are you pivoting to a new direction in your career? Are you still figuring out your preferred area of study or career pathway? Are you unable to afford the costs of a traditional MBA program? Can you spare the time it takes to obtain a traditional MBA?
Before committing to a one-year MBA program, business students must have their personal and professional plans laid out!
---
Stay In The Know: The Top 10 Business Schools for Entrepreneurs