Careers
Top 10 MBA in Supply Chain Management Career Paths – Job & Salary Information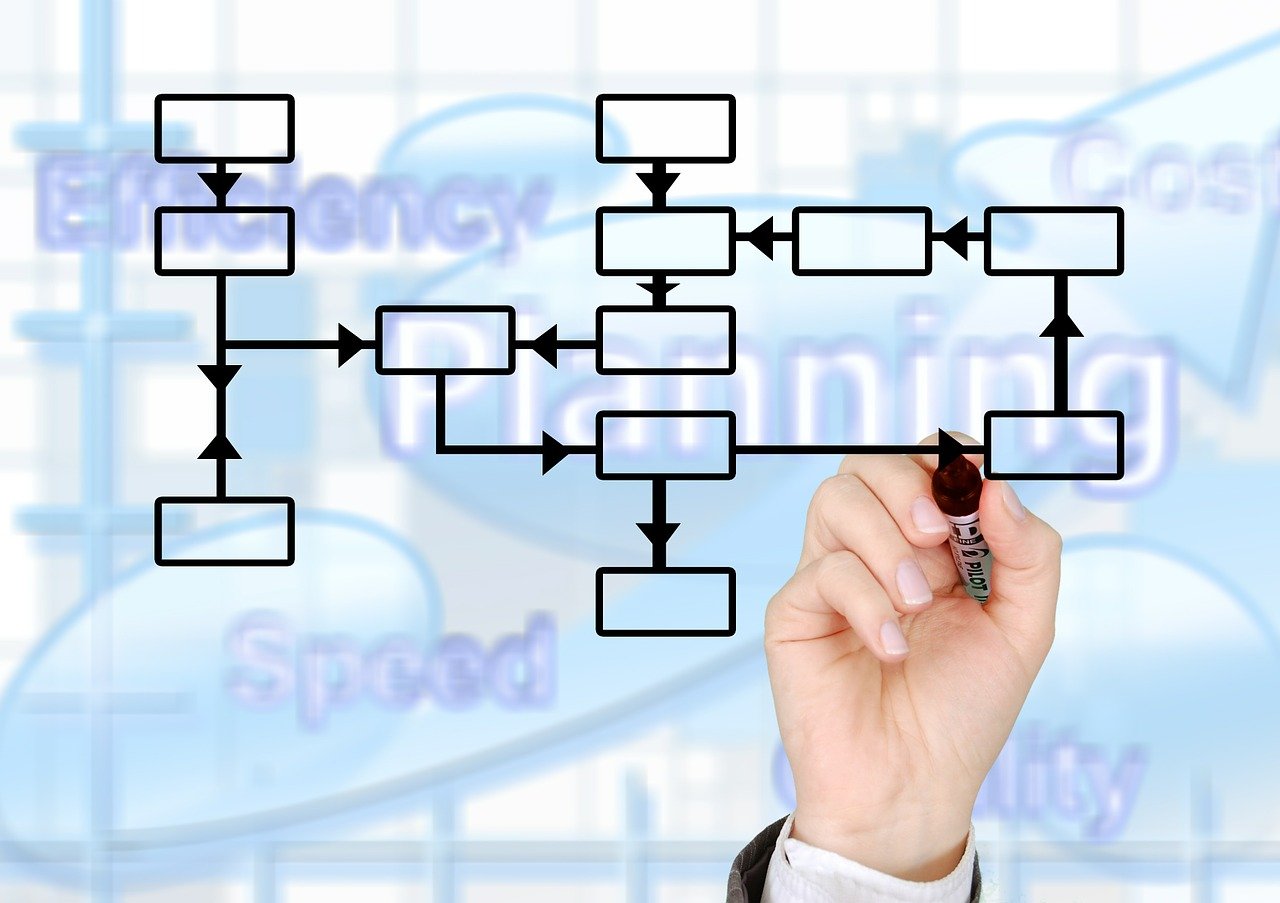 In this article, we will be covering...
It is common to wonder how one might bring value to their MBA in Supply Chain Management career path.
What can I do to make my career more valuable?
Will an MBA in supply chain management help me advance in my career?
In a highly competitive corporate climate, supply chain management has evolved from just another business function to the point of differentiation.
Strong supply chains and well-thought-out logistics and operations have enabled retailers like Amazon, Starbucks, Ikea, Walmart, and others to thrive. Advanced supply chains have become an inextricable aspect of successful and lucrative business operations, with companies searching for specialized rather than generic business abilities when hiring new employees.
These modern recruiters are looking for employee skills to help them get a competitive advantage over their competitors.
The Future of Supply Chain Management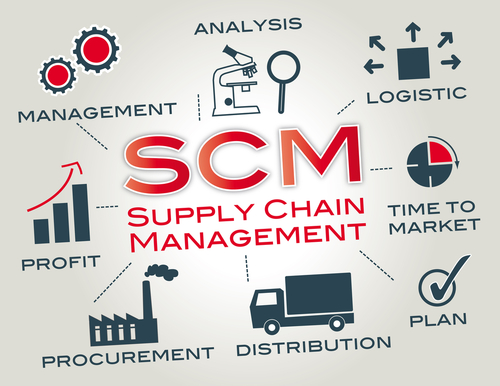 An MBA in supply chain management is one of the more recent specialties to gain traction. Supply chain management is no longer limited to its traditional definition, which states that SCM encompasses all aspects of a company's product or service from conception to sale.
After-sales returns and reverse logistics are part of today's supply chain management. As a result, an MBA in Supply Chain Management concentrates on supply chain and operational details and reverse logistics and warehousing innovations. It also benefits by incorporating the most up-to-date analytical tools and procedures, resulting in better system efficiency.
Do you have all of the essential tools for a top MBA in supply chain management career path?
Have you amassed a sizable MBA Stack?
Is your talent stack strong enough to compete for top positions?
Let's take a look at some of the best MBA in supply chain management career paths and see what the future holds.
Top 10 MBA Careers with Specializations in Supply Chain Management
1. Vice President (VP), Supply Chain Management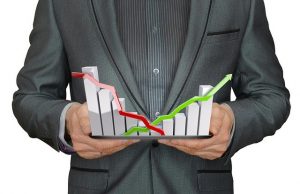 The top MBA in Supply Chain Management career is the VP in Supply Chain Management. All components of an organization's supply chain objectives, policies, and initiatives are managed and planned by the supply chain vice president.
They are in charge of an organization's inventory, transportation, and distribution.
They are also in charge of leading and monitoring the supply chain management team, which will optimize multiple manufacturing and distribution hubs.
Here are several other responsibilities of the job:
Managing the supply chain budget,
Analyzing operational performance using quality, service, and cost indicators,
Cooperating with quality, customer support, and sales divisions to ensure supply and demand objectives are accomplished.
Implement statistical safety stocks, a rewrite of enterprise resource planning parameters, and a reduction in warehouse footprint.
Lead the deployment of a material requirement planning and forecasting system for production and distribution.
Achieve policies and company regulations compliance while exceeding government audit criteria by managing production and warehouse teams.
Annual Salary: $169,144
2. Chief Operating Officer (COO)
The chief operations officer may be involved in promotional campaigns, operational planning, and financial reporting, among other things. However, operations are at the heart of the COO's function in supply chain management.
The COO's responsibility as head of operations is to make the supply chain effective and efficient to lower overhead and operating expenses while increasing the business's speed in bringing new goods to market. Furthermore, the COO in supply chain management uses current and previous performance data to plan the supply chain's future. A competent COO continually accumulates resources to ensure that the supply chain is ready for future difficulties.
Many aspects of the supply chain are involved in operations management, which includes both internal workers and the work of external vendors. The COO supply chain function alerts the board of directors and CEO to current best practices, then outlines how they may be applied both internally and with external partners.
Annual Salary: $146,274
3. Procurement Director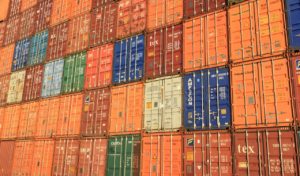 Every department, including supply chain, operations, facilities, accounting, customer service, inventory, transportation, logistics, production, and materials, collaborates in the supply chain and logistics discipline.
The ultimate goal is to streamline the supply chain process and offer the suitable product to the user, consumer, or customer when and where they need them.
Every position in the procurement department must acquire the necessary materials and maintain track of purchasing procedures to receive the supplies essential to the supply chain for the organization to function correctly and the process to run smoothly. In many ways, a supply chain company's procurement department is its beating heart, and the director of procurement plays a significant role in its success.
Directors of Procurement work specifically in logistics, planning, and purchasing. As an upper-level management job, they ensure the procurement process's consistency, cost-effectiveness, efficiency, and adequacy.
These procurement executives are in charge of:
directing and enabling the company's purchasing strategy,
leading teams of subordinate staff in purchasing, operations, and logistics,
and ensuring that all employees and processes satisfy the company's work quality standards and designations.
DP's develop necessary means for:
authorizing purchase orders,
establishing purchasing rules,
managing inventory,
budgeting for supplies,
and constantly considering stock requirements, talents, and account balances.
While overseeing procurement processes and outcomes, the Director of Procurement must also collaborate on cost-cutting efforts.
The Procurement Director's specific responsibilities include:
Maintaining market information and current prices and fair rates for items.
Planning rules and methods for procuring supply chain manufacturing and operation items efficiently, honestly, cost-effectively, and efficiently.
Monitoring, assessing, and analyzing supplier bids and prices, as well as negotiating service agreements and contracts.
Keeping an eye on potential supply sources.
Keeping the company's budget in check and reducing expenditures.
Annual Salary: $123,104
4. Sr. Strategic Sourcing Manager
A strategic sourcing manager helps a firm or business enhance its supply chain or purchasing processes. Negotiating contracts with suppliers and providers. They improve processes linked to obtaining parts, and inventories are their responsibility.
As a strategic sourcing manager, the goal is to help your organization cut costs and improve delivery times. A strategic sourcing specialist frequently collaborates with higher management to ensure that the supply chain remains aligned with the company's needs.
A degree and expertise in supply chains and business resource planning are required to work as a strategic sourcing specialist (ERP). Candidates need a bachelor's degree in:
logistics,
supply chain management,
engineering,
or a related field is required.
Several employers prefer applicants to have a master's degree. You can also acquire professional certification to improve your job market competitiveness. The Institute of Supply Management, for example, offers certifications such as:
Certified Professional in Supply Management (CPSM)
Certified Purchasing Manager
It's also a plus if you know how to use Enterprise Resource Planning software.
Annual Salary: $119,209
5. Demand Planning Manager

Another top MBA in Supply Chain Management career path is the Demand Planning Manager. The Demand Planning Manager oversees product strategy planning and implementation, focusing on demand forecasting and outsourced manufacturing. Through engagement with Marketing, Sales, and Supply Chain, they aid the demand planning process.
As the demand planning process owner, the Demand Planning Manager is responsible for the following:
leading the conversation and productive interaction among functional planners,
monitoring the process performance,
and consistently improving the output and accuracy.
The Demand Planning Manager also works with the Supply Chain team to manage the supply/demand balance, providing feedback to the supply team on fundamental demand movements and input to the sales and marketing teams on supply restrictions to help build consensus prediction.
Annual Salary: $95,706
6. Management Consultant
Businesses hire supply chain consultants to assist them in improving their supply chains. They mainly deal with delivery and transportation firms, but they can also collaborate with other enterprises. Some businesses store their inventory at locations other than their physical premises, and supply chain consulting could help them. These consultants look to discover inefficiencies in a company's present system, such as:
inventory,
vendor management,
or transportation.
They assess the health of a supply chain using a variety of measures and make recommendations based on their findings.
Years of experience managing various vendors, dealing with freight expenses, and even price discussions are required to become a supply chain consultant. Supply chain consultants also require:
analytical thinking,
problem-solving,
and communication skills.
Annual Salary: $92,085
7. Pricing Manager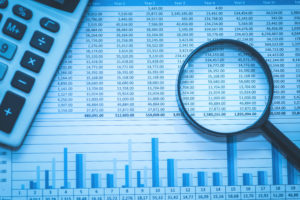 A Pricing Manager determines pricing plans for a company's products and services. This entails coordinating with production teams to determine how much they cost to produce and collaborating with marketing personnel to develop appropriate campaigns and promotions. When pricing products, keep in mind the price of shipping, handling, and other related fees.
The Pricing Manager assesses new products and services as organizations prepare to launch them to establish pricing rules. These prices include the introductory price and any reductions offered to certain retail partners and dealers.
The Pricing Manager must think about the message the company wants to send with pricing and how the marketing department will manage promotional campaigns.
Annual Salary: $91,509
8. Quality Manager
The techniques by which firms examine, monitor, and proactively manage the quality of products and processes in the supply chain are known as supply chain quality management. It increases on-time delivery, minimizes cycle and lead times, and establishes a more consistent supply chain.
Good supply chain quality management enables businesses to identify and handle issues with products or processes before they become significant, such as:
supply chain interruptions,
medicine shortages,
and revenue loss.
They are also referred to as TQM (Total Quality Management), which holds all parties engaged in the manufacturing process responsible for the final product's or service's overall quality.
Annual Salary: $84,504
9. Production Planning Manager
Production planning managers are responsible for creating production plans that correspond to the company's budget and deadlines. They determine the production requirements and establish goals and rules to motivate their personnel to achieve a smooth and effective workflow.
Most graduates start as trainees or in junior positions, such as production supervisor, material planner, or inventory control. They may be given responsibility for numerous sites, including production planning hubs overseas if they have the necessary experience.
Here are a few examples of roles and responsibilities:
Execute a regular audit of production WIP to ensure that established goals are met.
Manage SKUs' order fulfillment, lead times, and product dispatches.
Lead the project team in charge of the supply chain implementation.
Oversee inventory management process, change control, policies, and procedures.
Project manage facility optimization, equipment improvements, and preventative maintenance.
Using Kanban, consignment, and vendor-managed inventory, you may manage and minimize inventory.
Annual Salary: $81,493
10. Materials Manager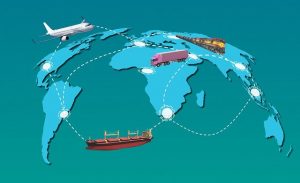 Another top MBA in Supply Chain Management career path is the Materials Manager. The design and execution of supply networks to meet a company's or organization's material requirements is a component of supply chain management.
Among these criteria are controlling and regulating material flow while simultaneously assessing variables, including need, cost, availability, quality, and delivery dates.
Material managers plan for replenishment, set inventory levels for each item (raw material, work in progress, or finished goods), and communicate information and requirements to procurement and the extended supply chain. Materials management also includes assessing material quality to meet customer requirements. Being efficient with time and staying on budget are excellent skills for this job.
Example of a few duties and responsibilities:
Directs production, inventory control, shipping and receiving, and materials storage.
Based on sales estimates, oversees production planning and scheduling.
Maintains inventory levels to guarantee that deliveries are made on schedule.
Maintains and ensures the perpetual inventory system's accuracy.
Schedules delivery of materials, supplies, and equipment with the buying department.
Annual Salary: $77,600
Is a career in SCM right for me?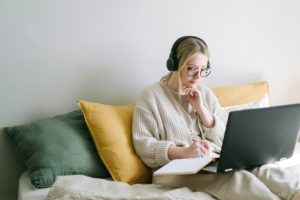 Completing grad school is one of the most prestigious achievements one can achieve. For some students, determining a specification is an additional challenge. We want you to consider what motivates you.
Do you enjoy putting yourself in the shoes of a customer?
Do you have a well-developed Supply Chain Management Stack?
If that's the case, an MBA in Supply Chain Management may be the ideal option for you. It is a terrific way to broaden your business expertise and make your resume stand out.
The MBA in Supply Chain Management career paths are in high demand and have a lot of room for advancement. Supply chain management has been rated one of the top occupations to pursue by U.S. News & World Report, and the Bureau of Labor Statistics predicts significant growth rates over the next decade.
What are the qualities of a good SCM leader?
Strategic Mindset: A good SCM leader has a clear view of the company's long-term goals and can effectively develop and implement a supply chain strategy that is aligned with the company's business objectives.
Decision-Making Ability: A successful SCM leader is agile and has the ability to quickly make decisions based on data and market trends.
Collaboration: A good SCM leader has excellent communication and collaboration skills. They are able to build strong relationships with vendors, partners, and team members to ensure a smooth supply chain process.
Analytical Skills: A successful SCM leader uses data to make informed decisions and can identify opportunities to improve the supply chain process.
Adaptability: A good SCM leader is able to adjust to changes in the industry, or customer demands while maintaining the integrity of the supply chain process.
---
To Wrap Things Up
It is imperative to develop a philosophy of versatility in your supply chain management skills. The world of SCM is ever-changing, and there are many opportunities in this field. We say the more you know, the more you will grow. Now's the time to take that next step! Are you ready to become a supply chain manager?
Supply chain managers oversee product production from start to finish. Effective supply chain management communication will help you in your leadership position as you see products marketed to the consumer.
A supply chain management program will provide coursework in various topics, such as global supply chain management, logistics management, business knowledge, supplier contracts, global sourcing, day-to-day operations, and much more.
Labor statistics report that supply chain management professionals earn approximately $139,897 and $178,649 annually. With a supply chain management degree, you can earn a lucrative living for yourself.
---
Written by: Tammie Cagle
Before you go, see the following: