Rankings
5 Best Online MBA in Management Consulting Schools
In this article, we will be covering...
Management consulting or business consulting refers to the advisory services provided by business management specialists to the senior management of business organizations to improve the organization's efficiency in performing its operational processes.

Management Consulting is one of the most vital business practices in the modern business environment. Its market size in 2022 was estimated at $329.2 billion and is seen to grow by 3% that same year. It is an indication that management consulting is a flourishing industry.
At a Glance
Management consulting happens when a business seeks professional advice from management specialists to solve specific business problems. It covers a broad area in the business field, including operations, human resources, finance, and marketing. Even government institutions utilize management consulting to streamline their processes and improve their efficiency.
In a nutshell, a management consulting process begins with the consultant providing their client with an audit of the latter's business procedures and then presenting their recommendations for improvement. The consultant will then provide the client company's senior management with an action plan for implementation.
5 Best Online MBA in Management Consulting
The University of North Carolina at Chapel Hill
UNC Kenan-Flagler Business School

Online MBA Specializing in Strategy and Consulting
Tuition per credit for online MBA program: $2,0253.63
Units Required: 62 Credit Hours
Program Length: 18 – 36 Months
Financial Assistance Options:

Scholarships
Fellowships
Employer Sponsorship
Veterans Benefits
Federal Student Loans
Private Student Loans
The Kenan-Flagler Business School of the UNC Chapel Hill offers its MBA with a Concentration in Strategy and Consulting to prepare you for business consulting and strategy jobs. It focuses on experiential learning as it aims to develop your business strategy and consulting skills.
Core Courses
Strategic Business Management
Leadership
Fact-Based Analysis
Team Collaboration
Problem-Solving
Action-Oriented Communication
UNCCH's MBA curriculum consists of traditional MBA core courses intended to provide you with advanced business management skills. It also offers several elective courses that you can take to acquire the specialized skills you'll need to stand out in business strategy formulation.
Through distance learning, UNCCH's MBA in strategy and consulting immerses you in guided exercises to develop your leadership, analytical, and client management competencies. These skills can help you learn strategies and techniques to solve modern business challenges and problems.
---
American University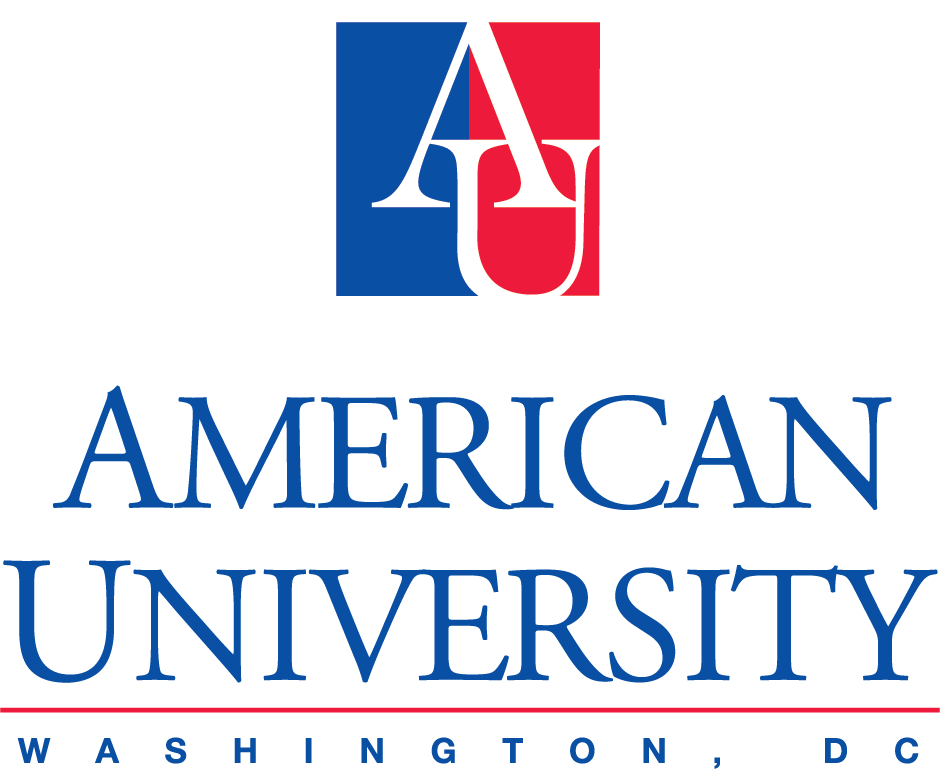 Online Master of Business Administration with a Focus on Consulting
Tuition per credit for online MBA program: $1,922.00
Units Required: 48 Credit Hours
Program Length: 12 – 24 Months
Financial Assistance Options:

Federal Financial Aid
Scholarships
Federal Loans and Federal Work-Study
The American University's Kogod School of Business offers an MBA online with a Focus on Consulting program to equip you with financial, leadership, strategic management, and decision-making skills to make you capable of helping businesses operate more efficiently. Its courses are taught by leading business experts dedicated to sharing their business expertise, including their problem-solving strategies.
Specialization Courses
On top of the traditional subjects of AU's MBA curriculum are business strategy and consulting subjects aimed at developing and honing your corporate strategy formulation abilities. These courses include:
Business Law & Ethics
Business Consulting Practices
Management of Organizations and Human Capital
Methodologies
Project Management, and
Strategic Thinking for Decisions
AU's online MBA in consulting commits to providing you with opportunities to gain real-life work experience with an organization whose business objectives align with your career goals. As such, you will be a pro-bono consultant, but you will gain real-world experience and develop close relationships with companies you have helped while building the transferable skills that you need to achieve.
---
Pennsylvania State University – World Campus

MBA – Concentration in Management Consulting
Tuition per credit for online MBA program: $1,236.00
Units Required: 48 Credit Hours
Program Length: 12 – 24 Months
Financial Assistance Options:

Federal Student Aid
Tuition Assistance for Unemployed Workforce
Military Payment Options
The remote MBA program of Pennsylvania State University – World Campus intends to combine several business disciplines to provide you with the capability to solve business problems from a comprehensive business viewpoint. Its courses involve group projects to encourage students to interact with their peers and make them a part of a learning community engaged in solving real-world business problems.
Penn State's consulting concentration is designed to provide you with the knowledge and skills to perform the most valuable steps for maximizing business efficiency and eliminating problems. These include:
Identifying organizational problems
Defining pain points
Mapping workflows
Exploring business models
Investigating strategic alignment
Developing recommendations
Presenting the cases to top management
Delivering prototype solutions
Penn State's consulting MBA consists of traditional MBA courses at its core and business strategy subjects that provide you with a deep understanding of the concepts and methodologies relative to business transformation and process improvement.
With more than 20 years of experience in educating students through distance learning, Penn State commits to providing online strategy and consulting students with asynchronous courses with the same quality as the courses it offers in the traditional on-campus setting.
---
Spring Arbor University Online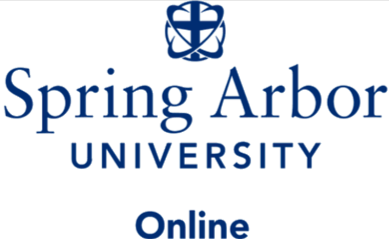 MBA – Organizational Consulting
Tuition per credit for online MBA program: $752.00
Units Required: 36 Credit Hours
Program Length: 12 – 24 Months
Financial Assistance Options:

Federal Direct Loan Subsidized/Unsubsidized
Graduate PLUS Loan
Aid from Your Employer
Private Alternative Loans
Tax Benefits
The online MBA with organizational consulting concentration at Spring Arbor University Online is tailored to provide you with research, analysis, and problem-solving skills specifically designed for business and organizational settings. It provides you with the ability to apply organizational leadership principles to instill organizational harmony, which is a primary element of productivity.
On top of the traditional business courses that comprise the MBA core curriculum, such as accounting, economics, marketing, and finance, SAU's remote MBA in organizational consulting offers organizational consulting courses to augment your business management competencies.
Organizational Consulting Courses
Workplace Learning and Professional Development
Strategic Leadership
Organizational Consulting
As a devoted Christian business school, Spring Arbor University commits to providing compassion, care, and servant leadership to students and working professionals who aspire for educational and professional growth.
---
University at Buffalo School of Management

MBA – Management Consulting Concentration
Tuition per credit for online MBA program: $591.75
Units Required: 48 Credit Hours
Program Length: 24 – 48 Months
Financial Assistance Options:

Grants
Loans
Scholarships
Work-Study
The University at Buffalo School of Management, as approved by the AACSB International or Association to Advance Collegiate Schools of Business, hosts an MBA online to develop and hone your team leadership, analytical, communication, and problem-solving skills to prepare you for managerial roles while you are attending your full-time job.
Its business consulting concentration is tailored to equip you with consulting skills and prepare you for the challenges of consulting engagements and mastering the process of facilitating organizational change.
Curricular Requirements
Behavioral & Organizational Concepts for Management
Communication Skills
Financial Analysis and Reporting
Financial Management
Government, the Law, and the Firm
Marketing Management
Operations and Service Management
Probability and Stats for Management
Project Management
Strategic Management
Technology and Innovation Management
The Global Economy and the Business Firm
Core Courses
Consulting Practices, and (Choose Three from the Electives Below)

Executive Presence & Emotional Intelligence
Introduction to Entrepreneurship
LeaderCORE™ Development I
LeaderCORE™ Development II*
Model Managerial Process
Predictive Analytics
Theory and Practice Negotiation
UB's MBA with a concentration in business consulting is dedicated to providing you with strong technical, functional skills and innovation skills. You will need these essential competencies to facilitate organizational and process improvement in a demanding business environment. The university makes these possible with help from an expert faculty.
Management Consulting: A Thriving Career Option
Management consulting is a thriving business because most business establishments use management consultants to fill a skills gap in their organization. In most cases, sourcing temporary, expert external help is much cheaper than hiring new professionals to plan, execute and manage a project or task. Hiring consultants can provide a business organization with the expertise it may not have internally.
If you have a natural interest in problem-solving and see yourself as a leader, listener, good communicator, and adept in dealing with people, stand out in Management Consulting MBA programs. If you are tied to specific responsibilities or commitments that prevent you from attending face-to-face classes, then taking an MBA program online would be a wise option.
As students in the management consulting specialization, you will be exposed to these topics and learn much about them. These subjects are part of an augmentation to the traditional MBA courses that you are required to complete to earn your MBA degree.
Asset Valuation
Business Communication
Business Ethics
Business Strategy
Change Management
Consulting
Corporate Strategy
Financial Accounting
Innovation Management/Strategy
Negotiations
Organizational Behavior
Quantitative Analysis
Supply Chain Management
Generally, the consulting MBA has the widest coverage of advanced business management topics. Still, it is rarely offered online, unlike other MBAs that offer specific areas of concentration, such as operations management, supply chain management, and strategic management. These specializations can also qualify a graduate for careers in business consulting. It is probably one of the reasons why most business schools don't offer consulting as an MBA specialization.
Because only a few business schools offer consulting MBAs online, it would be difficult to establish a metric for online programs that would suit the needs of distance learners based on a common standard of quality and their varying economic statuses.
But one thing is quite clear, though. The cost of a remote MBA in a business consulting program would range from $60,000 to $140,000.
What's in it for Online Management Consulting MBA Graduates
By completing online MBA programs in Strategy and Consulting, graduates hope to embark on careers as designers or troubleshooters of a company's business strategies. You may also opt to work in the consulting industry as a management analyst or consultant.   
Whatever your career goals may be, your intent to pursue an MBA degree in consulting would be a good way to attain them.
In case you missed it, management consulting is one of the most sought-after professionals in the business world, says the Bureau of Labor Statistics projects the employment of management analysts will grow by 11% from 2021 to 2031 and offer an estimated 101,900 jobs each year for the same period.
Aside from its projected growth rate and availability of jobs, business consulting also carries some perks, such as business trips, exposure to top business executives, and the opportunity to demonstrate your business management expertise to business owners. The bonuses associated with business consulting sound exciting. However, careers in this field are not for everyone. They are best suited for strategic thinkers who care to analyze complex business and organizational problems and demonstrate a propensity to continue analyzing the problem even when they aren't with clients.
While anyone with an MBA may thrive in a consulting career, only those with solid strategic thinking, analytical, problem-solving, ethical leadership, and decision-making skills can go up the organizational ladder.
As a graduate with an MBA degree in business strategy and consulting, you will have a high probability of getting a job as a business or management analyst in various companies. As such, you will be tasked to solve specific problems or improve the company's efficiency on certain processes. To make an objective evaluation and sound solutions to the problem you need to focus on these areas:
Understanding the Management's Objective
Gathering Data and Conducting Research Business Intelligence
Analyzing the Problem
Meeting the Clients and their Point Persons – to update them on the progress of your project
Creating/Polishing Your Deliverables
Presenting Your Solutions to the Management
Many graduates of MBA in management consultancy find work in consulting firms. But several others practice their specialization in organizations engaged in a particular business such as education, retail, manufacturing, or food chain.
Business consulting can be gratifying financially, but it can be stressful. It is associated with designing business strategies or solving business problems that may be too complex for a company's busy top managers to handle. When you take on a management consultancy project, you're also taking the responsibility of ensuring that your strategies and action plans will bring results that your client company desires.
Another important thing that you should know about business consulting is the majority of consulting jobs are not entry-level. Accumulating a few years of work experience in the area you intend to specialize in would work to your advantage as it increases your employability and potential to stand out on the job.
Frequently Asked Questions
Do I need an MBA degree in Consulting to Work as a Management Consultant?
You don't need an MBA to work as a management consultant. However, having an MBA does offer advantages in terms of competitiveness, theoretical knowledge, compensation, and opportunity for growth. Secondly, if you aspire to work in respected consulting firms like McKinsey & Company, etc., an MBA combined with a strong track record can help you get hired.
If I can work as a Consultant without an MBA, why should I get an MBA for Consulting?
As a management consultant or specialist, you will be interacting with different types of professionals and personalities, with many of them having business problems. With that, you will need the soft and hard skills needed to engage with people and listen to their problems.
As a management consultant, you need to possess advanced business skills to be able to provide sound, well-rounded solutions to your client's business problems. These include:
People Skills
Analytical Skills
Management Skills
Leadership Skills
Problem-solving Skills
Critical Thinking Skills
Communication Skills
Operations Management
Marketing
Finance
Risk Management
The best way for you to develop and hone these competencies and receive a diploma as a bonus for having them is to pursue an MBA in Management or Business Consulting.
Are there any MBA concentrations I can take to embark on a consulting job?
Yes. Many graduates with advanced degrees in business administration embark on a consulting career after earning an MBA with a concentration in project management, strategic management, organizational management, international management, or information technology.
Which online MBA program is best for consulting?
An MBA in consulting may be the most appropriate program you can take if you wish to enter the consulting profession. However, you can still work as a consultant if you graduate from other programs, such as the best online MBA programs in Operations Management.
Is an MBA in Consulting worth the educational investment?
Yes. While MBA programs in business consulting are uncommon, it is one of the most lucrative fields in the business world. Additionally, with an average median annual salary of $87,000, management consultants are among the highest-paid and most sought-after business professionals in the United States.
---
Before you go, see the following: