Careers
The 10 Most Lucrative MBA in Marketing Career Paths – Job & Salary Information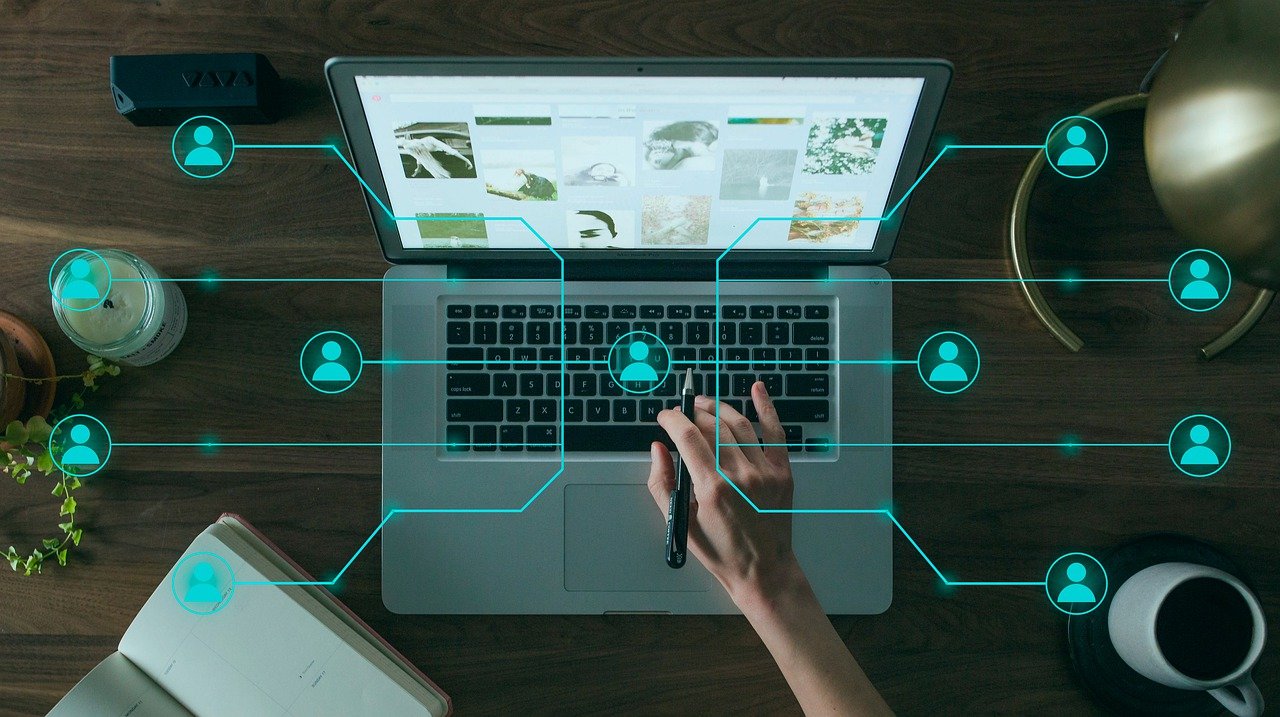 In this article, we will be covering...
Every person makes purchases daily, whether for necessity or pleasure. What draws us towards making a purchase of a particular product often is the marketing work behind the product. With an MBA in a Marketing career, you can help individuals, companies, and brands create a successful marketing approach!
Marketing professionals are passionate, outgoing, knowledgeable, and strategic.
"Master the topic, the message, and the delivery."

Steve Jobs, Co-Founder, Apple
Marketing specialists can assist customers in making decisions about whatever they buy and how they buy it. They can use analytical thinking to figure out why people behave the way they do and creative thinking to develop techniques to guide that behavior.
Tapping into your Marketing Management Stack will allow you to be a standout candidate in the job market and land a top marketing career.
Marketing is about discovering a company's message and conveying it to a target audience in an engaging fashion, more than just advertising. Marketing can also refer to managing a person's public image or facilitating effective commercial connections.
What is the Outlook on an MBA in Marketing Career?
The United States is by far the world's largest advertising market. More than 297 billion dollars will be spent on advertising in the United States in 2021. It's also rapidly changing, offering the potential for fresh ideas and developments. That implies plenty of marketing careers will be available, with room for innovation and professional development. The Bureau of Labor Statistics predicts an average growth rate of 10 percent for marketing professionals in the next ten years.
---
Top MBA in Marketing Jobs
1. Chief Marketing Officer (CMO)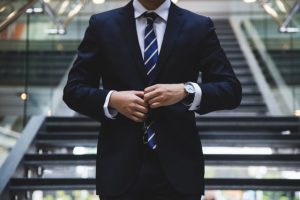 The top MBA in Marketing career path makes its home in the C-suite. A CMO is in charge of creating and implementing marketing and advertising initiatives. They oversee growing sales primarily through advertising.
A chief marketing officer's primary responsibility is to assist the firm in increasing revenues by developing a marketing strategy that gives the company a competitive edge. The CMO must-have business and marketing abilities to help the organization achieve its goals.
An undergraduate degree in marketing or related subjects is among the minimum requirements for this C-suite position. Most companies also prefer an advanced degree like an MBA in Marketing or Business. They must also have several years of marketing experience, with a preference for those who have worked in a similar business. CMOs must also have worked in a management position, overseeing a team of seven to ten marketing professionals.
Other requirements for becoming a CMO include the following:
Exceptional leadership abilities
Excellent written and verbal communication skills
Proven ability to plan and execute marketing strategies using both classic and modern media
Digital and social media marketing expert
Annual Salary: $339,556
2. Product Marketing Director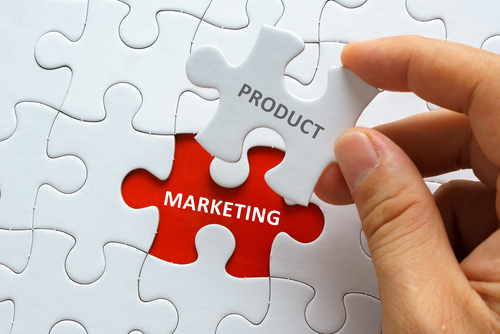 A product marketing director is in charge of planning and supervising all marketing operations for a particular product, product range, or market. They are in charge of the product price, packaging, and positioning for a specific customer. They also supervise a group of product marketing managers to develop product communications and campaign tactics to increase product demand and sales.
Product development, finance, sales, communications, and corporate marketing are examples of internal stakeholders. A good director of product marketing should have extensive product marketing expertise and be a specialist in a specific product or market.
Candidates for this job should also possess leadership qualities and analytical, writing, communication, research, and problem-solving abilities. Keep in mind how much education you'll need if you want to pursue becoming a Product Marketing Director and be competitive in the field.
We discovered that 74.6 percent of Product Marketing Directors hold an undergraduate degree, and 21.5 percent have a master's degree. Since a majority of product marketing directors do not have MBAs, it would give MBA graduates a competitive advantage in this career field.
Annual Salary: $195,390
3. Vice President (VP), Marketing & Business Development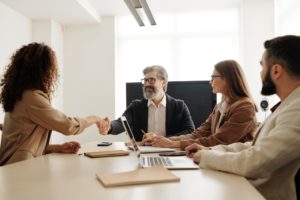 Business Development managers are employed to expand a company's revenue by identifying new and relevant opportunities. They create a workable Business Development strategy that focuses on financial benefit, and they set up business development meetings with potential clients.
A bachelor's degree is held by 73.9 percent of Vice Presidents, Marketing & Development, and 19.5 percent have master's degrees.
Here's a short list of examples of responsibilities/duties for these important marketing professionals.
Manage all websites' search engine optimization (SEO), online portal strategy, and marketing communications (MarCom)
Reporting ROI data on marketing efforts
Conduct competition analysis, price strategy, channel analysis, and marketing ROI tracking
Oversee brand identity, advertising, and communications strategy with the CMO and creative partners
Annual Salary: $290,080
4. Vice President (VP), Marketing & Communications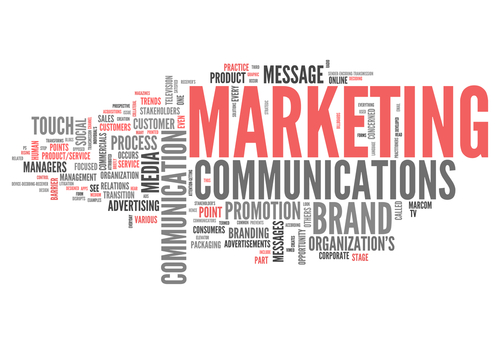 A vice president of marketing and communications is in charge of an organization's marketing operations and ensures that information is disseminated accurately and efficiently through digital platforms and other communication media.
According to market conditions and audience requests, a VP in this position reviews the success of marketing initiatives and identifies business prospects that would produce resources for income. They also work with business partners on brand marketing, keep them informed about any changes to business strategies, and assure their happiness by meeting their business objectives.
Here's a short list of duties for a Vice President of Marketing and Communications:
Manage social media components and campaigns
Define, build, and manage worldwide business partnerships to combine marketing strategies and enhance thought leadership across many media outlets
Develop a digital marketing strategy
Be a good global marketing leadership team member
Identify and design high-return-on-investment (ROI) programs with media, marketing partners, and third-party properties to increase partner and consumer engagement
Annual Salary: $267,103
5. Marketing Research Director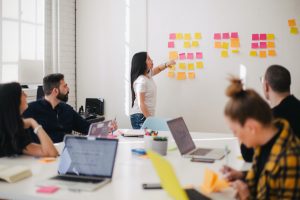 Another top MBA in Marketing career path is a Marketing Research Director. Many firms place a high value on Research Marketing Directors.
Candidates for this role must have prior marketing research experience and be self-motivated. These candidates manage the initiation and implementation of research studies, craft questionnaires, analyze data, formulate recommendations, and prepare reports and presentations.
A four-year degree (ideally in research, marketing, business, statistics, or social science) and at least five years of experience as a Marketing Research Manager, Project Director, or Team Leader is required.
It is necessary to have direct expertise in both quantitative and qualitative research. It will help if marketing professionals have a graduate degree in a research-based area and client-side experience. Marketing Research Directors need strong analytical and communication skills, a thorough understanding of marketing principles and research procedures, and competency in all vital marketing research methodologies.
Some duties include:
Collaborate with clients
Create questions depending on the study's goals, including creativity to ensure efficient data collection and responder comprehension
Manage all aspects of project fielding, from questionnaire programming to data collecting
Analyze data using suitable statistical techniques, such as regression analysis and conjoint analysis
Select and manage samples needed to match the target and satisfy study objectives
Effectively explain research results and recommendations based on the findings
Develop and deliver persuasive presentations
Annual Salary: $185,993
6. Director of Digital Marketing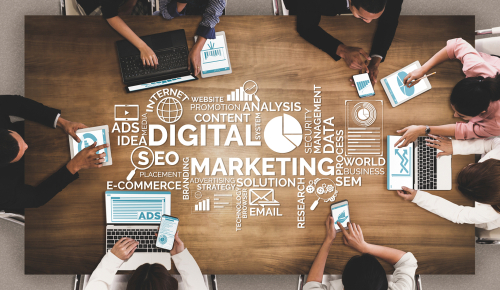 The digital marketing director is in charge of overseeing and directing all aspects of digital marketing. Develops and implements marketing policies, practices, and strategies to attract customers to the company's website and promote online products and services.
A digital marketing director creates marketing plans to increase the influence of online products or services, analyzes online statistics, and discovers best practices to improve online marketing performance or adjust plans as needed.
In addition, the director of digital marketing is in charge of all e-marketing content and sales channel exploration. This role often reports to high management and requires a bachelor's degree. The digital marketing director is in charge of a sub-departmental function inside a more extensive department.
They generate budgets, rules, and procedures to support the functioning infrastructure and functional plans and specific objectives for the sub-function. Typically, a digital marketing director must have at least five years of management experience. Knowledge of the managed sub-function and a thorough understanding of the department's overall functions are essential.
Other duties might include:
Devise, plan, and implement a comprehensive digital marketing strategy
Prepare and oversee a digital marketing budget
Track SEO and Google Analytics data and do advanced analytics to measure and manage web content
Annual Salary: $182,410
7. Senior Brand Manager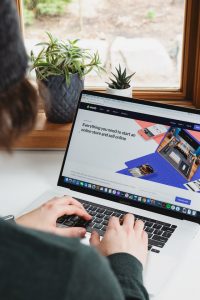 From research and development to sales, a senior brand manager is responsible for overseeing the marketing lifecycle of a product or service.
They are in charge of the product's advertisement. Similarly, they lead marketing research and distribution. They oversee all brand-related activities and serve as the brand's primary source of information both within the firm and on competing products. They also collaborate with all internal departments and external vendors involved in the brand's sales and marketing.
A senior brand manager is in charge of a product's or service's complete marketing strategy, from research and development to sales. All operations linked to the brand are overseen by brand managers, who are also the primary sources of information about the brand and competing products inside the firm.
Senior brand managers collaborate closely with all internal departments and external vendors engaged in the product or service's sales and marketing. Ultimately, the brand manager's job is to ensure the brand's success.
Annual Salary: $101,752
8. Global Marketing Manager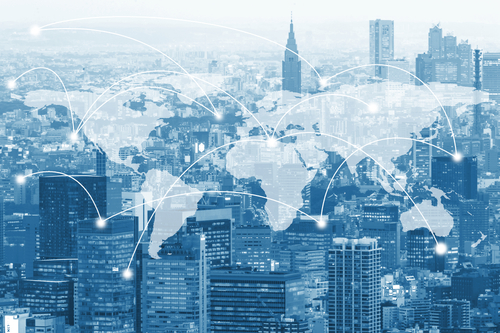 Because the business world is global, this top MBA in Marketing career path has a global perspective. The professionals who work in global marketing work with businesses to establish commerce strategies in countries worldwide. These professionals are in charge of promoting their firms and their products or services worldwide as global marketing experts or global marketing managers.
They might collaborate with other marketing experts to create content, do market research, and devise sales methods. They might also focus on improving the company's image or brand. Other responsibilities could include researching competitors and collaborating with sales and product development to determine whether products or services require marketing. Management, research, branding, analytical, and marketing skills are necessary.
The National Association of Small Company International Trade Educators (NASBITE) offers the Certified Worldwide Business Professional credential, certifying global marketing, business management, supply chain management, and finance. This credential also shows that professionals comprehend legal requirements, paperwork requirements, cultural awareness, and technology.
In addition to advanced degrees, like an MBA in Marketing, professionals can seek niche certificates like this one to help them get ahead in the career they want to pursue.
Annual Salary: $104,252
9. Corporate Communications Manager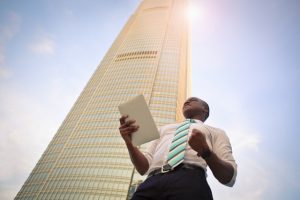 The Corporate Communications Manager will oversee the organization's communications team and design and implement internal and external communication strategies to ensure that the corporate identity and mission are defined and promoted through unified, consistent, and positive messages.
Corporate communications managers may be responsible for various tasks within a firm, including managing internal and external communications, navigating public relations, and generating company content.
These expert managers may be called upon to oversee social media material, approve company statements, answer media queries, plan campaigns and press releases, and boil down more complex company lingo into text that target audiences can understand. What corporate communications managers perform is primarily determined by their organizations' goals and priorities.
Some duties include:
Identifies and seizes chances to amplify and thoroughly represent the organization through internal and external communication
Create and implement policies and procedures for communicating on behalf of the company that reflect the corporate identity while also promoting and supporting the organization's mission
Oversees the communications team's workflow and task assignments to promote effective team collaboration and consistent, high-quality output
Prepares proposals for special communications projects
Raise internal and external awareness of significant events and developments in the business
Annual Salary: $117,431
10. Marketing Operations Manager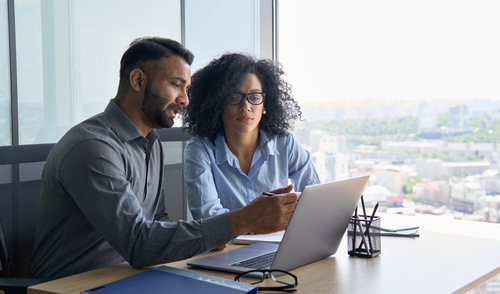 Marketing operations managers oversee the process and technology infrastructure that marketing departments employ to help them do their jobs. Marketing operations managers are in charge of a marketing project and campaign planning, as well as the management of the creative production process, technology infrastructure, data and analytics, and brand compliance.
A higher education degree in marketing, public relations, business, or a similar discipline and several years of industry experience are the essential requirements for a career as a marketing operations manager.
Because marketing operations managers typically work for larger organizations, many people begin their careers as junior employees and work their way up through several supervisory positions before applying for a position as a marketing operations manager. Because this position frequently supervises teams, leadership training is especially beneficial when applying for this position.
Excellent communication and leadership abilities, attention to detail, and the ability to make eye-catching presentations are all additional credentials.
Annual Salary: $91,282
Refine Your Stack and Stand Out!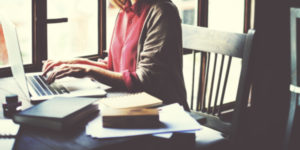 We know the job market is very competitive in marketing management, but there are many ways to make you stand out. Strengthening your talent stack will always be the key to getting ahead in the marketing arena. Other resources that you need to look into are:
Other ways to take action, specifically if you are looking to work in Global Marketing, is to refine your stack in that area and get your global certifications. The National Association of Small Company International Trade Educators (NASBITE) offers Certified Worldwide Business Professional credentials.
The amount you can earn is mainly determined by your job title and the size and location of your firm. Larger companies are more likely to pay higher wages and provide more generous incentives and benefits.
It's also important to consider where you're from. The states with the highest marketing manager salaries have strong economies. However, some of the largest (such as New York, California, and Texas) pay slightly lower compensation than their more modest equivalents (Connecticut, Illinois, and New Jersey).
---
Frequently Asked Questions
Is earning an MBA in Marketing worth it?
That depends on your goals and what you hope to gain from the degree. An MBA in Marketing can be beneficial for those looking to gain a better understanding of marketing concepts, develop business acumen, and network with peers in the field. It can also open the door to higher-level positions and higher salaries. However, if you are already working in the marketing field and have been in the industry for a while, then an MBA may not be necessary. Ultimately, it is up to you to decide whether an MBA in Marketing is worth it for you.
How should I negotiate my salary after earning an MBA in Marketing?
When negotiating salary, it is important to be prepared, professional, and confident. Research the average salary range for the position you are applying for and come to the table with a reasonable salary expectation. Be confident in your qualifications and the value you can bring to the company, and be open to negotiation.
Be clear about what you are hoping to earn and why you believe you are worth that amount. Be prepared to back up your argument with examples of your past achievements and experiences. Additionally, it is also important to consider factors such as benefits, bonuses, and other perks that may be included in your offer.
What are the benefits of an MBA in Sales and Marketing?
Develop a strategic marketing mindset: An MBA in sales and marketing will provide you with the strategic thinking and planning skills to help you develop marketing strategies aligned with organizational goals.
Understand customer behavior: With an MBA in sales and marketing, you will gain a deeper understanding of customer behavior and decision-making. This will help you create marketing messages that better resonate with customers.
Identify market opportunities: With an MBA in sales and marketing, you will be able to identify new market opportunities and create innovative strategies to capitalize on them.
Analyze data and trends: You will gain the skills to analyze data and trends to better understand customer needs and preferences. This will help you create targeted marketing campaigns that drive sales.
Communicate effectively: An MBA in sales and marketing will help you develop the communication skills needed to effectively promote products and services. You will learn how to craft effective messaging and drive customer engagement.
---
To Wrap Things Up
An MBA in marketing career can help you pave the way to a high-ranking position in this industry. It is linked to a high-paying job and a challenging profession with plenty of opportunities for advancement. Primarily, people enjoy working in marketing.
With a Marketing MBA, you can obtain positions such as a Marketing Manager, Chief Marketing Officer, Market Research Analyst, Advertising and Promotions Manager, Brand Manager, Public Relations Specialist, Digital Marketing Manager, or in Social Media Management, plus much more.
Skills developed in a Marketing MBA degree program include strategic planning, developing marketing campaigns, brand strategy, business strategy, leadership skills, consumer insights, and much more.
Payscale conducted a study of 230 people with an MBA in marketing career who evaluated their employment as "very satisfying," with five out of five ratings.
Getting the degree of your choice and certifications are half the battle when competing in the job market. Your passion will get you in the door, and your perseverance will help you stand out from the competition.
---
Written by: Tammie Cagle
Before you go, see the following: