Careers
Top 10 MBA in Entrepreneurship Career Paths in 2023 – Job & Salary Information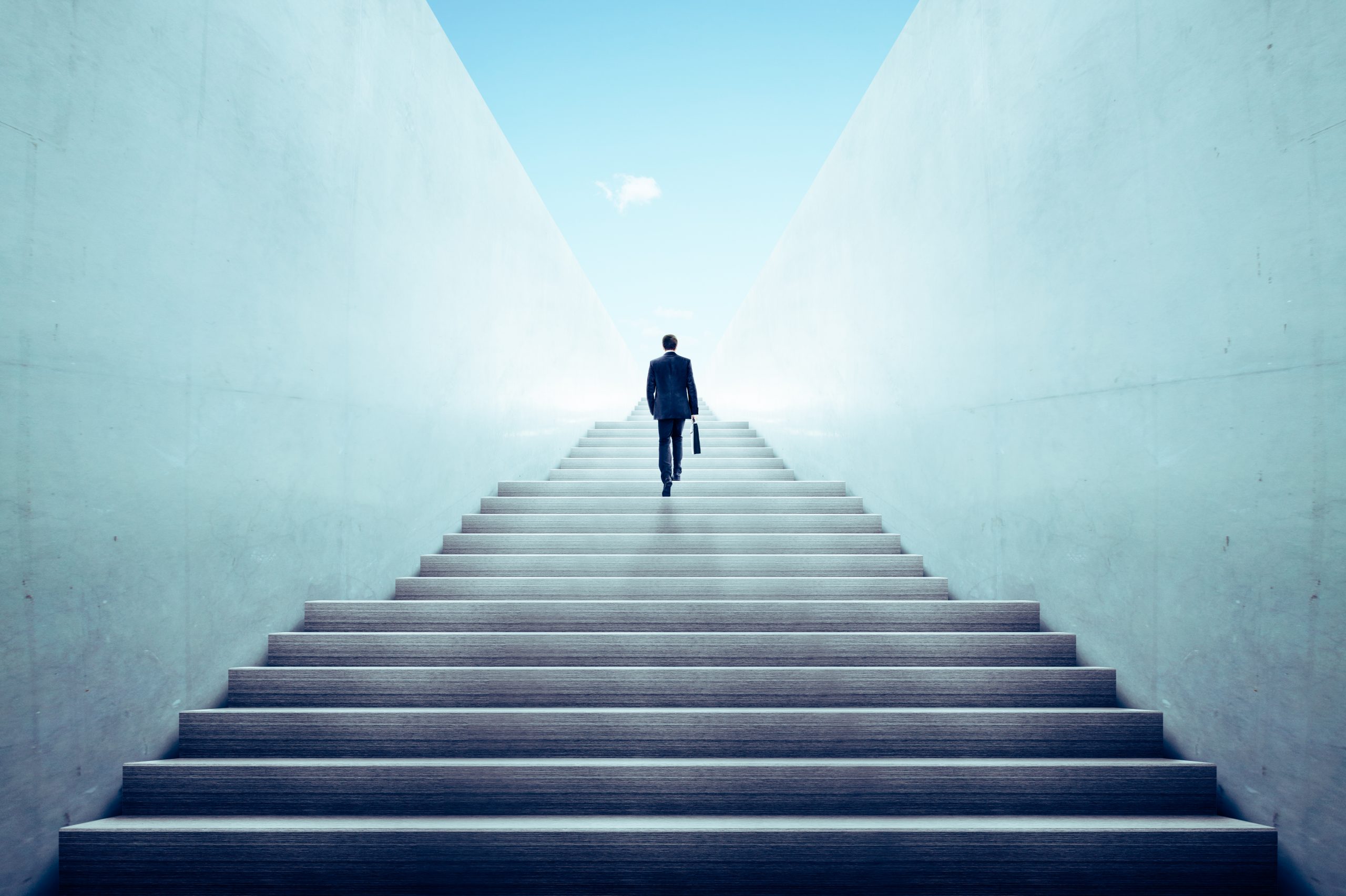 In this article, we will be covering...
Pursuing an MBA in Entrepreneurship career can be a tedious yet exciting journey. As entrepreneurship students work on their capstone projects, they might be trying to figure out where their future will lie.
Do you head teams and projects within your current organization?
Do you start your own venture?
Do you do both?
With an entrepreneurial mindset, it is probable that you will be leading projects and teams in some form or fashion.
Entrepreneurship management can, in fact, lead professionals down a very lucrative path. But which career prospects will have the best return on your time and financial investment? In this article, we focus on ten positions, the duties of the said job, and its salary. We hope this can help you along the way as you curate your talent stack and prep your resume, CV, and portfolio.
Top 10 MBA in Entrepreneurship Careers
Chief Strategy Officer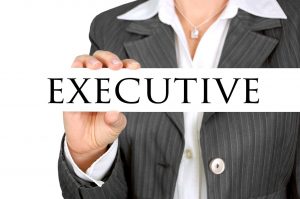 One of the top MBA in Entrepreneurship career paths is becoming a chief strategy officer. A chief strategy officer (CSO) is a senior executive responsible for formulating, facilitating, and communicating an organization's strategic activities and future goals.
Strategy is a great niche for the entrepreneur professional. The CSO frequently reports to the CEO or CFO and collaborates closely with them, the senior leaders, and the board of directors to define long- and short-term strategic initiatives and guide the organization through the planning business processes.
The job of CSO is relatively new, and it has become significantly more prominent in the C-suite over the last decade as the complexity of digital business and growth initiatives has increased. The position might be chief strategist, vice president of corporate strategy, or vice president of strategic development—companies that have used a top strategist in the past: Yahoo! Kimberly-Clarke, and AIG.
Vice President (VP), Engineering
Engineering managers oversee several teams in the research and development of new products and plan and coordinate engineering projects: engineering economics, industrial, human resources, and financial management specialties. Engineering and entrepreneurship are a great fit as they both are constantly seeking to solve problems.
Engineering entrepreneurs can not only build their own unique ventures but also lead innovative engineering teams within organizations. You should have past organizational leadership experience, interact with team members, and be a strategic problem-solver to be effective as a VP of engineering.
Finally, a top-tier vice president of engineering should have strong communication skills, the ability to collaborate with other engineers and developers, and a thorough understanding of software architecture.
Job Duties Include:
Managerial and mentoring responsibilities include leading the team.
Participating in recruitment efforts.
Developing quality standards and procedures to ensure that they are met and consistent.
Budget planning and optimization.
Recommend technical advancements and efficiency gains.
Vice President (VP), Product Management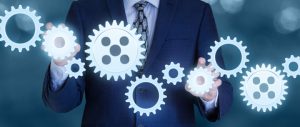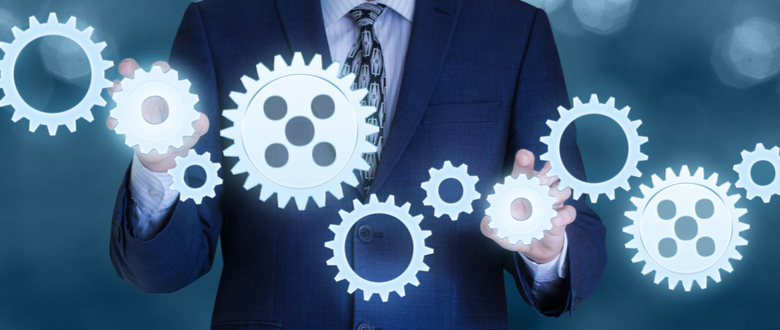 Product management vice presidents are executive officers that oversee all activities linked to product deliverables. Your primary responsibility is to coordinate the work of all teams involved in product development and distribution.
Your first task is to acknowledge that you are a product leader and ensure that your team understands the company's clear vision for the product. You're in charge of making all operational product decisions, developing product marketing strategies, and ensuring that customers receive the best possible service. You are accountable for altering product management strategies to meet the company's goals and objectives.
For entrepreneurs who specialize in making products, this is a very lucrative position. While the scope can change from a large organization to a start-up, these professionals lead the way in product development efficiency and effectiveness.
The best-paying industries appear to be healthcare, retail, and technology. Team leadership, product management, analytics, product strategy, cloud, and roadmap are necessary talents for this position.
This career is foreseen to grow by 8%, resulting in 21,800 employment openings across the United States between 2020 and 2030.
Chief Technology Officer (CTO)
What is a CTO? A Chief Technology Officer (CTO) is an upper-level executive overseeing the whole IT department and integrating business goals and requirements into IT strategy and operations. This career path is great for entrepreneurs in the tech industry.
The job description for chief technology officers focuses on developing technologies to sell to customers and expanding externally. CTOs and CIOs frequently collaborate to use their technical and engineering expertise to benefit the entire organization. A Chief Technology Officer earns an average of $164,350 per year.
In large and small firms, chief technology officers are responsible for all technical decisions and report directly to the Chief Executive Officer, CIO, or another C-level executive. Their crucial role is to comprehend and execute technologies that assist the corporation in achieving its business objectives.
The following responsibilities are likely to be shared by all CTOs:
In charge of technical teams in day-to-day operations.
Developing technology plans for an organization's growth.
All gear, software, databases, and licenses are under constant surveillance.
Identifying when a company's technology and systems need to be updated.
Examining items or methods to see how valuable they could be to the company.
Making intelligent business decisions and allocating resources.
Keeping up with digital changes and recognizing how they affect the company.
Assuring that technical procedures adhere to government privacy and security rules.
Reporting on engineering success, software needs, and other issues to the CIO or CEO.
Chief Executive Officer (CEO)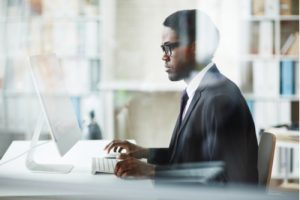 One of the most notable MBA in Entrepreneurship career paths is becoming a CEO. Everyone wants to be the boss, but can you handle the responsibility? A company's highest-ranking executive is the chief executive officer, or CEO. It is the quintessential role of entrepreneurs.
A chief executive officer's essential tasks, in general, are:
making major corporate decisions,
managing a company's overall functions and resources,
and serving as the principal point of communication between the board of directors and corporate functions.
The chief executive officer is the company's public face in many circumstances. The Chief Executive Officer is in charge of all elements of the business, with a focus on long-term objectives, profit, and return on investment.
Vice President (VP), Marketing
Marketing vice presidents (VPs) control a company's marketing department. They are in charge of strategic brand management, reviewing budgets, setting goals, conducting market research, and maintaining the company's image. VPs of marketing can operate in various industries and report to the company's director or president.
Graduates with an MBA in entrepreneurship with a marketing background are a great fit for Marketing VPs. These professionals will not only have specific industry know-how but understand the ins and outs of business organizations. They define brand and marketing strategies, allocate work to the marketing team, set and achieve goals, and build relationships with the media and clients as the VP of marketing.
They should be able to network with a wide range of professionals. A great skill you need is to be a strong multitasker who thrives in a competitive environment to be a successful VP of marketing. Outstanding applicants have a strong marketing background and can make quick decisions under pressure.
Vice President (VP), Sales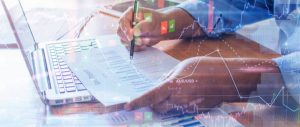 The sales force is an essential aspect of any company. Selling items or services is the ultimate source of money for any firm, large or small. A Vice President of Sales is in charge of the sales team or department and is responsible for defining sales targets and goals and coordinating all efforts to meet them.
This career path is a great fit for graduates with an MBA in entrepreneurship. Every entrepreneur needs to have a drive for sales, and whether it is in a big organization or a small one, these leaders are the driving force toward organizational goals.
Candidates for Vice President of Sales are experienced leaders in charge of leading their sales team to achieve and exceed objectives. They collaborate with senior leaders to define and set monthly, quarterly, annual, and other sales goals and develop strategies to achieve them. They're also in charge of hiring, training, and developing new salespeople, as well as managing their department's finances.
Chief Operating Officer (COO)
The COO is primarily concerned with carrying out the company's business strategy under the known business model. On the other hand, the CEO is more concerned with long-term goals and the company's overall perspective. Also, the CEO creates plans while the COO executes them.
When a company's market share falls, for example, the CEO may demand tighter quality control to improve the company's reputation with customers. The COO might follow the CEO's directive by asking HR to hire extra quality control personnel in this situation. The COO may also be in charge of the following:
production,
research and development,
marketing,
and initiating the rollout of new product lines.
The COO often oversees a company's internal affairs, depending on the CEO's discretion, while the CEO serves as the company's public face and handles all outward-facing communication. This is a great career path where MBA graduates thrive.
Chief Financial Officer (CFO)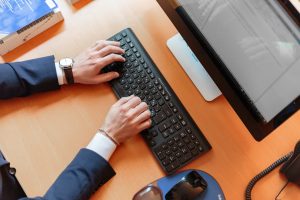 Another one of the top MBA in Entrepreneurship career paths is becoming a chief financial officer. The chief financial officer is a C-suite member, a term that refers to a company's top executives.
A specific amount of industry experience is required to become a CFO, as well as leadership ability. Completed graduate studies and the Chartered Financial Analyst (CFA) qualification are necessary for the majority of persons who end up in this profession.
A background in accounting, investment banking, or analysis is also advantageous.
The CFO is a financial controller in charge of cash flow, financial planning, and taxation.
A CFO is frequently the company's highest financial position and third-highest position, and they are responsible for the company's strategic efforts.
Financial reports produced under the supervision of a CFO must meet specific criteria.
Finance, economics, and analysis background are required to become a CFO.
Vice President (VP), Business Development
Setting company sales and marketing goals is the responsibility of a vice president of business development. Developing production and sales targets, advising management about the organization's overall financial health, obtaining new contracts, and supervising salespeople are all part of their job responsibilities.
An MBA in entrepreneurship, coupled with years of related experience, is a great pathway for this top career. Previous executive experience in sales, management, or any decision-making position requiring leadership can help you stand out from the competition for this position.
Excellent interpersonal and communication skills, strong management and problem-solving ability, and experience providing proactive leadership for a company are all required to fulfill the responsibilities and tasks of this job field.
In addition to substantial experience, you may be able to rise to this position by completing job-specific training or honing technical abilities.
---
Things to Consider for Aspiring Entrepreneurs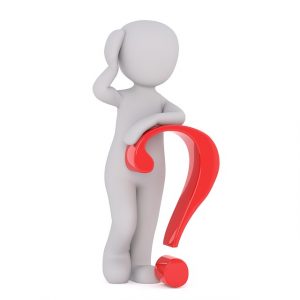 Is there an MBA in Entrepreneurship career path that calls your name?
Where do you fit in?
Where are your strengths and weaknesses?
Through your journey through your MBA program, have you found your niche and learned what area in the business you want to work in?
If you are trying to find what job works best, you need to make sure that you are reading up on these positions. Many of these positions require five years or more of inexperience. If you are a new graduate, this is the time that you need to use to build an impeccable resume and portfolio.
It would be a great decision to earn as many certifications as possible and make sure you stay relevant within your career. Are you hip to the trends of the industry and the new software being used across the board?
We are excited about your journey, and we hope that we might have given you a bit of information to move forward accordingly. Good Luck!
---
To Wrap Things Up
Do you have a new business venture or business idea in mind and would like to own your own business? Or, earn an entrepreneurship degree to up your game in management or leadership? Earning an MBA in Entrepreneurship will help you do both! Entrepreneurial skills are invaluable for small business owners or in any capacity or industry you choose!
Entrepreneurship graduates have training in marketing strategies, leadership skills, time management, social media, networking, startups, communication skills, and creativity to become successful entrepreneurs.
Entrepreneurship majors can become an executive vice president, chief financial officer, or own their own small businesses… and everything in between!
---
Written by: Tammie Cagle
Before you go, see the following: