Careers
The 10 Best MBA in Human Resource Management Career Paths – Job & Salary Information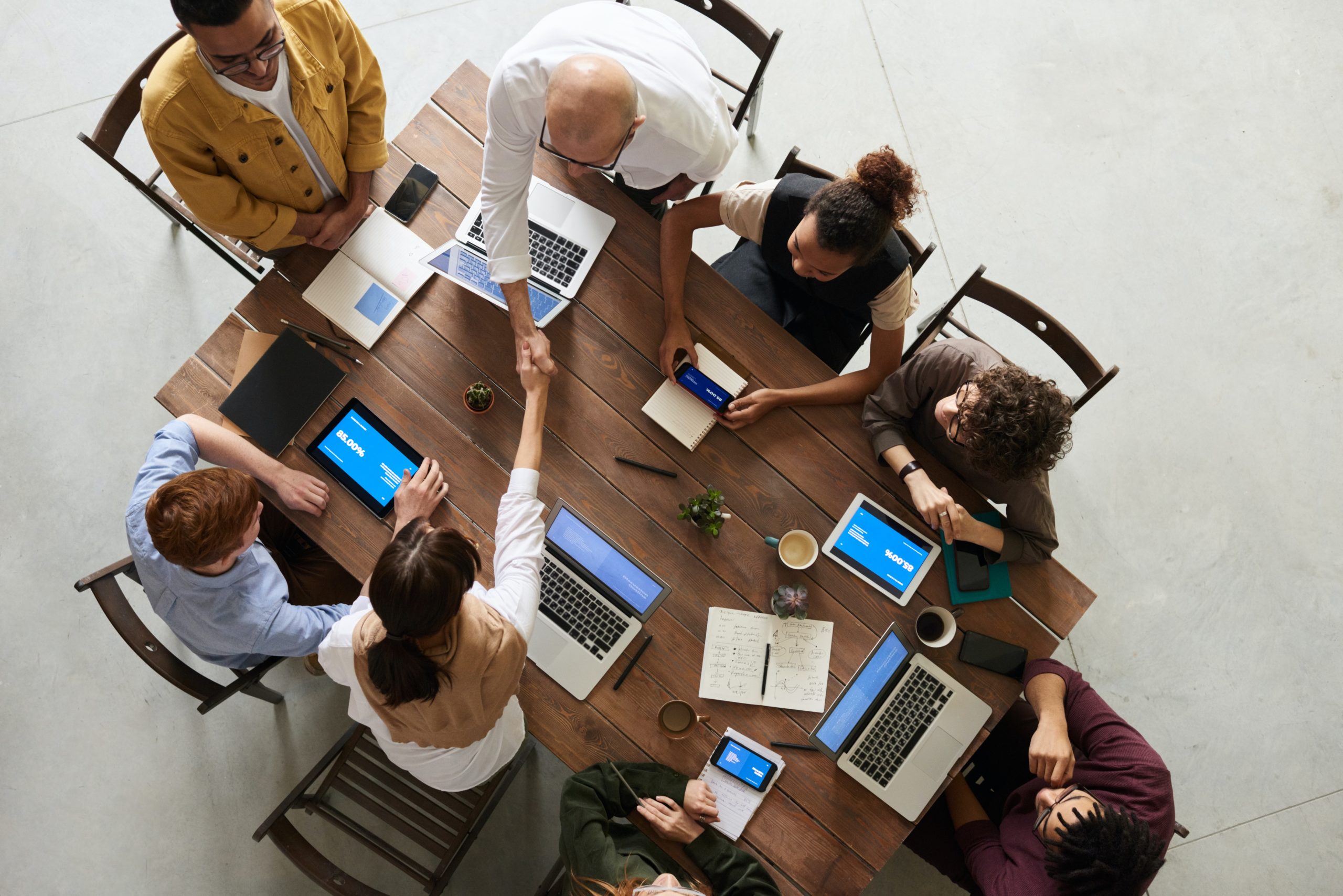 In this article, we will be covering...
A master's degree is an excellent approach to developing the skills and information necessary to advance in the human resources industry. In your current employment or a different firm, an MBA in human resource management can help you become qualified for more positions, earn more money, and assume more responsibility. A master's degree is even required for many top human resources professions, so earning a higher degree makes sense. But what are the top MBA in human resource management career paths? Let's see!
What is Human Resource Management?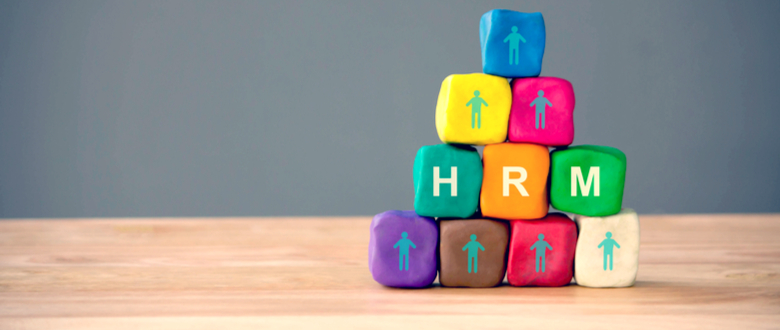 The 1920s marked the beginning of research into how connections, motivation, engagement, and team member satisfaction affect output. When they did, they found that people were more productive when seen as individuals rather than as cogs in a machine. Human resources management (HRM) as a discipline was developed due to this revelation.
Human resource management demands more than just effective communication than just explaining benefit packages to employees. When coworkers disagree, HR managers take more than a mediating role. Professionals in human resources nowadays must deal with such as:
Conducts Compliance
Worker involvement
outsourcing and offshoring
Employment discrimination
An MBA in Human Resource Management
Human resource managers must also ensure that productivity is consistent and that employees are meeting the needs of stakeholders and stockholders. One thing to look at is your knowledge and skill set. What does your MBA Stack look like?
Some HR managers enroll in the MBA in Human Resource Management programs because they want to learn more about the requirements of those on both sides of the executive suite door. The more you know about this industry will better put you in the front, so make sure you have looked over the Human Resource Management Stack and all the other talent stacks that aid the success of a long, abundant HR Management Career.
Now, let's look at the ten high-paying MBA in Human Resource Management Career Paths available today and the average salary you can expect.
Top MBA in Human Resource Management Career Paths
Chief Human Resources Officer (CHRO)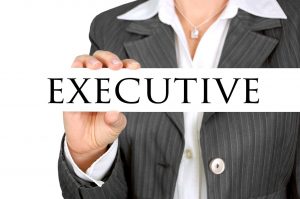 The top MBA in human resource management career path can be found in the c-suite. An organization's chief human resources officer (CHRO) or chief people officer (CPO) is a corporate officer responsible for all elements of human resource management and labor relations policies, procedures, and operations.
A typical CHRO's roles and duties fall into the following categories: workforce strategist, organizational and performance conductor, owner of HR service delivery, compliance and governance regulator, coach, and advisor to the senior leadership team and the board of directors. The CHRO role may include duties related to communications, facilities, public relations, and other regions. CHROs increasingly serve on a company's most senior-level committees and report directly to the chief executive officer.
The CHRO is in charge of numerous vital areas. These are a few of them:
Create a strategy for training and talent. Designing and implementing a talent plan that includes team member recruitment, hiring, development, and retention is one of the critical responsibilities of the CHRO.
Oversee the pay scale and compensation scheme. CHROs take the lead in making decisions about team member compensation rates and ensuring that the company maintains a competitive wage, bonus, and benefit structure.
Control the HR team and resources. The chief human resources officer is in charge of various HR team members who support hiring and managing employees by business managers. They oversee the programs for pay and benefits as well. The CHRO's job is crucial in selecting and managing the benefits software suite and software systems used by the company to manage retirement, insurance, and other benefit programs, as well as healthcare and other insurance policies.
Control the corporate culture. CHROs are in charge of overseeing HR regulations for wellness initiatives, rewards, and team member engagement. These initiatives seek to boost team member retention, productivity, and satisfaction. In addition, the CHRO is in charge of all labor relations, collective bargaining, management of grievances, complaints, and disciplinary actions.
Annual Salary: $153,078
---
Vice President (VP), Human Resources (HR)
The efficient operation of a company's human resources division is the responsibility of the vice president of human resources. They assist department members, CEOs, COOs, and other C-suite executives in strategic planning for a firm. They are essential members of the executive team in a firm, frequently answering the CEO and occasionally holding the title of Chief HR Officer or Director of HR.
We can immediately tell when an HR department is functional because each team and division feels happy, safe, and healthy. We can also immediately tell whether an HR department is underfunded, disorganized, or inefficient. The vice president of human resources determines a company's overall team member experience, safety, and long-term health.
A vice president of human resources is a member of the executive team at a company and collaborates closely with other vice presidents and directors to set priorities for the company's commercial objectives, team member retention, and efficient organizational design.
They frequently serve as the team leader for an HR group that focuses on hiring, compliance, team member relations, performance, and benefits.
Typical tasks include:
Head the HR division. HR departments are composed of many professionals, including leaders in diversity and inclusion, payroll and benefits professionals, HR business partners, HR managers, and more.
Compliance. Human resource VPs ensure that all employee-related laws, including taxes, pension plans, taxes, OSHA, EEO, compensation, and payment requirements, are correctly interpreted and put into practice. They must respect privacy policies and compliance frameworks. The VP of Human Resources frequently is in charge of handling any disciplinary measures, terminations, or layoffs.
Drafting policies. Contracts between a company and its partners, vendors, contractors, and employees are supervised by HRVPs. They have written guidelines for hiring, firing, workplace complaints, and other HR commitments for businesses. They have practical expertise in putting non-compete clauses, confidentiality agreements, and pay structures into place to safeguard an organization's objectives and best interests.
Annual Salary: $143,311
---
Talent Acquisition Director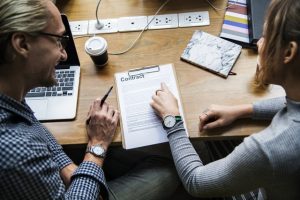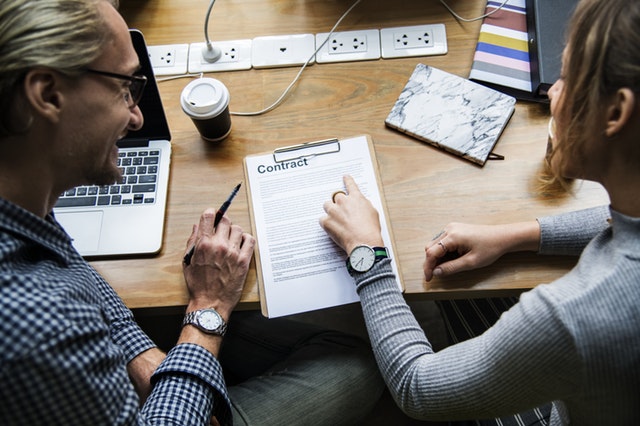 Another top MBA in human resource management career path is the Talent Acquisition Director. Finding professionals who are qualified to fill a staffing demand is central to the activities of a talent acquisition director. One of your duties will be to find professionals or recent graduates from degree programs who meet the requirements to work for your firm or customer. Suppose you work in an environment where hiring is competitive. In that case, you should take measures to draw talented job applicants and develop connections with universities and training organizations.
The educational requirements to become a talent acquisition director may change based on the sector in which you work. Employers, however, need substantial work experience for director-level positions regardless of industry. You should seek a bachelor's degree in HR or a similar discipline to meet the educational requirements. MBA graduates are sought after by several businesses for recruitment director jobs. Since finding talent necessitates having contacts in the company, you can and should start building those connections while working in the HR or recruitment department so that you can use them when you advance to the role of talent acquisition director.
Annual Salary: $119,118
---
Human Resources Information Systems Manager (HRIS)
These managers supervise a company's human resources information system (HRIS). They maintain internal HR database files and create tailored reports to satisfy the business management's and staff's needs. The operational effectiveness of the HR division must be ensured by the systems a business has, according to HRIS managers. HRIS managers must be competent in installing, implementing, altering, and upgrading HR software and instructing staff members on how to utilize it.
Duties of this top MBA in human resource management career path include:
Effective implementation, upkeep, management, and optimization of the HRIS systems.
Identify areas for process automation, security, and operational application efficiency.
Conduct workflow analysis and participate in designing new features and system enhancements to ensure that all process and system requirements are recognized, assessed, tested, and implemented.
Annual Salary: $93,384
---
Diversity Manager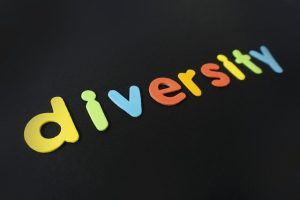 One of the most integral MBA in human resource management career paths of our current business world is the Diversity Manager. Managers of diversity are responsible for the creation and execution of diverse professional programs and initiatives within an organization. One of the primary responsibilities is to ensure that all aspects of an organization's training, education, and culture emphasize and encourage diversity in the workplace.
The development of workplace diversity models since the 1960s has given rise to a strong business rationale for diversity. The initial paradigm for diversity in the United States was based on affirmative action and the equal opportunity employment goals conceived by the Civil Rights Act of 1964.
The principle of equal employment opportunity was predicated on the notion that anyone who was academically or physically qualified for a particular job might work toward (and possibly achieve) getting the stated position without experiencing identity-based discrimination. This compliance-based strategy gave rise to the notion that the only reason a person different from the dominant group was hired into a corporation was for show. Minority group dissatisfaction gradually changed and increased the desire to obtain ideal employment possibilities in every position.
The subsequent development was the social justice model, which expanded on the notion that people from underrepresented groups should be given opportunities in the workplace not only because it was mandated by law but also because it was the right thing to do. According to former Apple Inc. vice president Kevin Sullivan, "diversity programs must be pitched as business, not humanitarian work."
Annual Salary: $84,813
---
Benefits Manager
The job of a benefits manager is to create and oversee the administration of each one-of-a-kind benefit package, in addition to conducting research into the benefits packages offered by other companies. They ensure that their company is giving benefits packages that are fair and competitive by acquiring this vital market knowledge, which allows them to keep up with the competition. In addition to time and experience, finding the ideal applicant is a challenge. If you are interested in this position, below are a few job duties.
Job Duties of Benefits Manager:
Research team member documents, market trends, advancements in benefits, and recommending benefit plans to management.
Analyze benefit possibilities and forecast future expenses to assist management in making decisions.
Identify potential benefits by researching programs and consulting professionals.
Research current rules and regulations and legal requirement changes. Ensure compliance with all adjacent federal, state, and municipal laws.
Annual Salary: $81,605
---
Training & Development Manager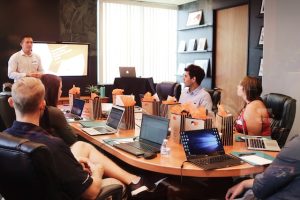 Another top MBA in human resource management career path is the Training & Development Manager. Training and development managers devise, organize, and oversee team member skill- and knowledge-upgrading initiatives.
The following is what training and development managers usually do:
Analyze the training needs of the workforce and match the objectives of the business
Establish and oversee training budgets
Create, update, and carry out training initiatives
Instruct instructors and managers in training techniques
Analyze the performance of training courses and teachers
Annual Salary: $80.481
---
Employee Relations Manager
On behalf of their organization, team member relations managers are responsible for fostering team member relations and resolving labor-related concerns. With a focus on dispute resolution in a hectic setting, they are accountable for addressing team member difficulties.
Principal duties, tasks, and responsibilities include:
Determine and implement programs and ideologies that will promote positive team member relations and guarantee that an organization treats its employees fairly, respectfully, and consistently.
Collect, examine, and understand data and analytics to create suggestions and plans to promote good team member relations and engagement.
Identify the risks and difficulties that the team member relationship may face.
Lessen risks by creating initiatives, guidelines, and practices that support just and equitable company practices and team member interactions
Annual Salary: $82,396
---
Consultant, Human Resources (HR)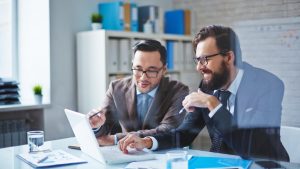 Consulting in human resources (HR) refers to delivering all aspects of human resource management as an external provider and dealing with the professional and business issues associated with such a practice. These issues include client development, contracts, and client management.
If a firm is unhappy with how it currently manages its human resources, it will hire a human resources consultant to devise strategies for increasing staff productivity. An HR consultant accomplishes this through the development of company-specific plans and models. As a result of this, it is the responsibility of the human resources consultant to investigate and identify any potential flaws in the firm's human capital. After that, they devise and present solutions in the client's best interests. This top MBA in human resource management career path can make a big difference in countless different organizations and sectors.
Annual Salary: $77,739
---
Payroll Manager
Payroll managers ensure that employees get paid and keep track of vital information to manage payroll preparation, fill out reports, and keep records. They keep track of payroll information by making systems and giving orders for collecting, calculating, and entering data. They update payroll records by auditing files for job titles, insurance coverage, savings deductions, and employee transfers. They make sure that employees get paid by ordering checks or electronic transfers to their bank accounts to be made.
Annual Salary: $72,548
---
Are MBA programs in human resources management pricey?
The cost of the best full-time and part-time MBA in human resource management programs is roughly what you may anticipate. The cost per credit for students in these programs can generally be from $1,000 to $2,000. While earning an HR MBA for less than $700 per credit is doable, it's relatively uncommon. But as you can see, the ROI of this degree can be high with a high-level human resource management career.
An MBA in Human Resource Management could be helpful to any individual who is trying to level up in the field of human resource management. So, now is the time to consider where you want to go and how you want to get there.
---
To Wrap Things Up
A career in human resource management provides many career opportunities, such as human resources manager, employee education consultant, human resources director, human resource development, project management, organizational psychology, HR operations vice president, strategic management, and talent management, to name a few.
HR professionals typically need an MBA to enter HR management.
Business schools offering business administration programs often offer a concentration as an MBA in HR.
---
Written by: Tammie Cagle
Before you go, see the following: