Rankings
The 15 Best Online MBA in Startups and Small Business Schools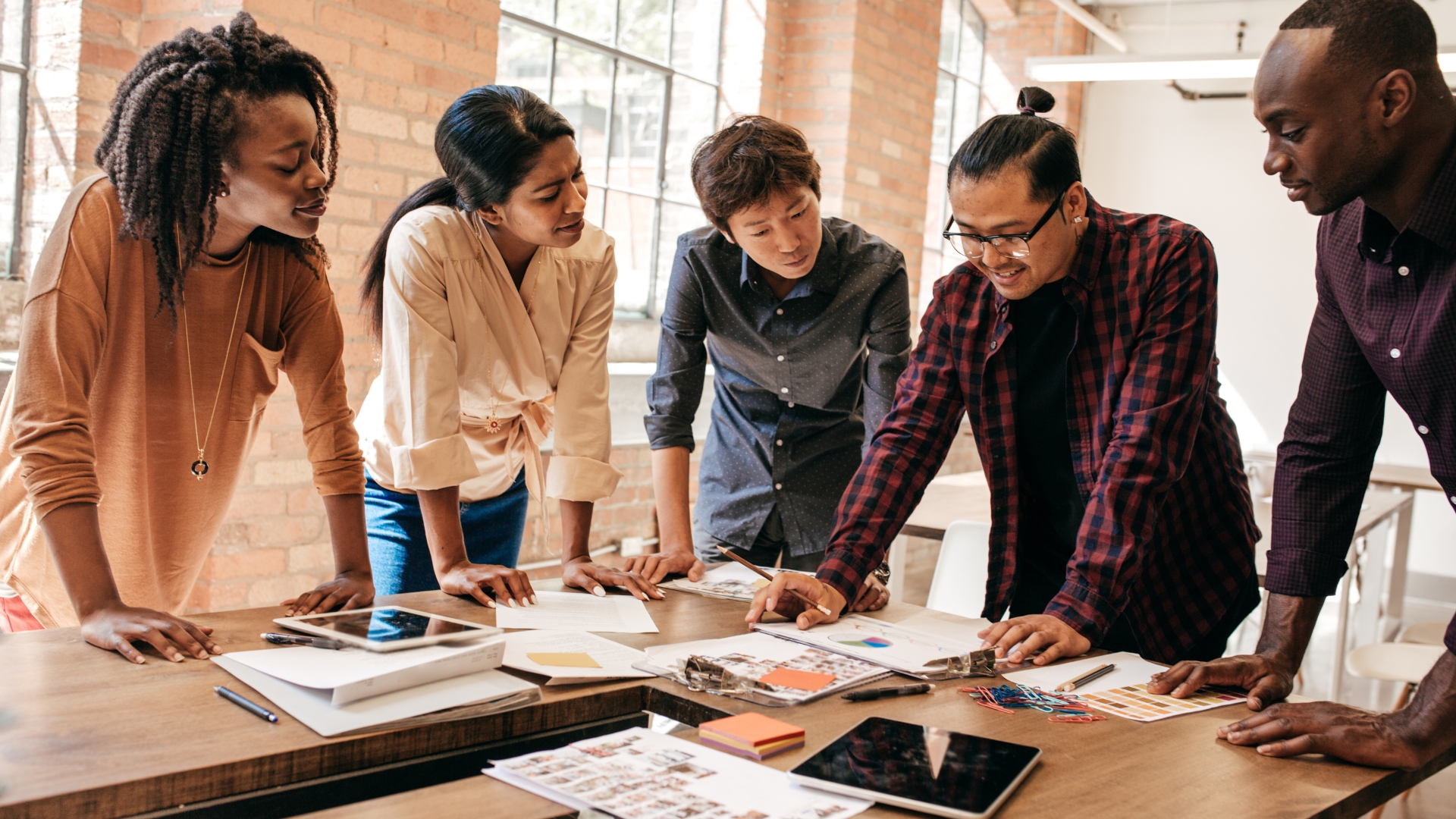 In this article, we will be covering...
For business owners to understand the basics, the secrets, and the tools of running business ventures successfully, obtaining an MBA in entrepreneurship program is a good start. For the longest time, entrepreneurship has played a crucial role in our nation's success. America's history is packed with aspiring entrepreneurs who started with small new business ventures and grew them into multi-billion-dollar corporations and established companies– like DuPont, Colgate, and many more.

Starting your own business venture can be exciting and challenging at the same time, but it can fill you with a strong sense of pride. Know, however, that these challenges require more than just providing people with your products or services. You have to be business savvy, and you need a solid business education to successfully make it.
Official Labor Statistics data show that since the early 90s, 20% of business ventures fail just within the first two years of operations, 45% fail within the first five years, and 10% within the first 10. Roughly 25% of business plans successfully pass the 15-year benchmark.
At a Glance
Any business professional can tell you that business and operations management is a very risky and challenging lifestyle. There are more failed businesses than successful ones. While there are so many reasons behind why a business fails, the common thread is surprisingly very simple: the lack of preparation.
So many people tend to underestimate how much dedication, hard work, and knowledge go into building a business. They believe reading a simple guidebook or browsing the internet for some tutorials would suffice.
If you're planning to start your very own business, earning a Master of Business Administration will be your biggest asset. By earning an MBA, you will gain ample background and foundation to brainstorm, organize, draft, and finance your business in your chosen industry.
15 Best Online MBA Programs in Startups and Small Business Schools
Below are 20 of the best MBA programs ideal for startup companies and small business ventures. The list combines both online and on-campus MBA programs.
Bay Path University

Online MBA in Entrepreneurial Thinking and Innovative Practices
Bay Path University, located in Longmeadow, Massachusetts, offers both all-women bachelor's and co-educational master's degree programs, an occupational therapy doctorate program, and an EdD in Higher Education Leadership and Organizational Studies program for men and women. All these programs are offered on-campus and online.
Bay Path University has 30 major programs for bachelor's degrees and more than 30 certification and degree programs at the graduate level. The school is also home to The American Women's College, offering both on-ground and online bachelor's degree programs for adult women. Bay Path University is approved by the New England Commission on Higher Education.
The school offers an MBA in Entrepreneurial Thinking and Innovative Practices. MBA students can earn this degree either online, on campus, or a combination of both.
Concentrations in this online MBA program include Data Analytics, Management, Finance, Cybersecurity, and Healthcare Management.
This online program is suitable for working professionals who wish to prepare for leadership roles in nonprofits, corporations, small business management, and even their businesses.
GMAT or GRE test scores aren't required.
Online MBA students for this program may or may not have a business background. They will learn and build a more solid foundation in entrepreneurial studies and business management concepts by combining formal lectures of theory with practical application.
The course is highly interactive through a connected learning culture that encourages students to get to know their professors and other students in their cohort.
Core Courses include:

Introduction to Entrepreneurial Thinking and Innovative Practices
Organizational Behavior and Leadership
Marketing Analysis and Strategies
Business Analytics
Accounting for Business De vision Makes
Financial Analysis and Business Valuation
Managing Innovation
Entrepreneurial Business Project Development
Strategic Analysis
This is an accelerated online MBA program that can be taken full-time or part-time. Full-time students can complete the program in just two years.
---
Colorado Technical University

Online MBA in Entrepreneurship
Colorado Technical University, with its main campus located in Colorado Springs, Colorado, is a private for-profit university that was first established in 1965. Today, the school offers more than 80 undergraduate, graduate, and doctoral degree programs in management, business, and technology.
Accredited by the Higher Learning Commission, Colorado Tech offers different learning options to working professionals, transfer students, new students, and active or retired military personnel.
CTU offers an accredited online MBA in Entrepreneurship program for those who are interested to learn how to start their own business or for those who are thinking of putting up a small business consultancy.
This online business degree program is accredited by the ACBSP-Accreditation Council for Business Schools Programs.
Online programs like this will help budding entrepreneurs understand the fundamentals of running an enterprise.
This program guides future businessmen on how to build a portfolio, draft business plans, and finally launch a business strategy through real-world and practical knowledge.
As part of the program's capstone project, students will have the chance to present their finalized business plan to an entrepreneur or business plan for feedback.
For the eighth straight year, this online MBA program is ranked one of the Best Online MBA Programs by the US News and World Report.
Colorado Technical University makes it easier for students to manage their education with their tablets or smartphones anytime, anywhere, with CTU Mobile.
---
DeVry University

Online MBA with a Specialization in an Entrepreneurship
Based in Naperville, Illinois, DeVry University is a private university predominantly offering online programs, although it does have campuses in the US. DeVry University offers onsite and online undergraduate and graduate programs within its six areas of study: Business, Healthcare, Accounting, Liberal Arts, and Media Arts and Technology.
Those who are interested in starting a small business and improving their business skills can take advantage of the school's online MBA with a specialization in an entrepreneurship program.
Prospective students of this online degree will expand their abilities and support their business objectives, giving them more opportunities to learn and grow.
Online classes in this MBA degree focus on the lifecycle of a new venture – from the initial planning of a business idea to the planning, funding, and, finally, the execution, together with the core business administration skills expected of a traditional MBA curriculum.
Students in this MBA degree program will gain input about successful marketing and management skills from the school's experienced professors, who are industry experts.
Combining practical application and theory, the online MBA in entrepreneurship gears students with the skills they need to prepare so they can grow and thrive in an enduring and competitive enterprise.
Some of the coursework included in the program are Strategic Marketing, Business Economics, and Innovation Through Technology.
---
Rivier University

Online MBA in Information Technology Management
Rivier University, located in Nashua, New Hampshire, is a private university accredited by the New England Commission on Higher Education and gained the nod of the New Hampshire Department of Education. This Catholic liberal arts school offers more than 60 academic programs at the undergraduate, professional studies, graduate, and doctoral levels. The school provides its students with a holistic academic experience focusing on their natural talents and strengths and builds out from there.
Rivier University offers an online MBA in information technology management program that gives online MBA students the solid foundation they must possess in business functions.
This course provides prospective students with a thorough study of the approaches and strategies for managing information technology in the business world.
This accredited online MBA teaches students how to lead teams through virtual environments, maintain database management systems, and manage or enhance computer security.
Through this post-college education, students get to prepare how to drive innovation and lead tech teams. This will include focusing the coursework on database management, security, and more.
This online master of business administration program also develops a student's knowledge of business functions and processes, including:

Accounting for managers
Strategies of innovation
Database Management Systems
Project Management
Computer Security
Rivier University's Master of Business Administration Program is accredited by ACBSP.
---
Utica University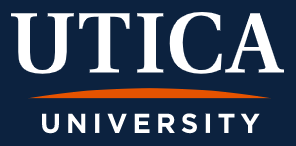 Online MBA in Entrepreneurship
Utica University is a private university based in Utica, New York, and satellite locations in Syracuse, New York; Latham, New York; and Saint Petersburg, Florida. The school offers 40 undergraduate majors, 29 undergraduate minors, and 21 graduate programs. Accredited by the MSCHE, Utica University also offers programs delivered online for busy working professionals.
Utica University offers an online MBA in Entrepreneurship program for early to mid-career professionals wanting to turn their business idea into reality.
Online students in this MBA program are introduced to the basic concepts that support contemporary business models.
The program examines the crucial components needed for building and launching a new business, including audience and market analysis, diverse revenue streams, user engagement and experience, and prototype development.
Students can help other organizations become successful. Better yet, they can start their own business through the program's ten foundation courses and twelve credits of electives in entrepreneurship.
Core courses in the program include small business funding, digital marketing management, venture implementation, practices and principles of leadership, data-driven decision-making, financial fluency, and human resources management.
This accredited online MBA by ACBSP (Accreditation Council for Business Schools and Programs) takes 24 months to complete.
---
Syracuse University

Online MBA in Business Analytics
Syracuse University is a non-sectarian private research university based in Syracuse, New York. It is organized into thirteen schools and colleges where you can find over 100 minors and 200 majors, plus more than 200 advanced degree programs. Students work alongside leading industry scholars and are given access to learning opportunities and hands-on research to prepare them to shape their communities and later on become tomorrow's change-makers.
The Martin J. Whitman School of Management offers an online MBA in Business Analytics designed to prepare students with the necessary leadership skills needed in a wide variety of fields.
The online business analytics curriculum is 54 credits of core coursework and electives. This course provides the flexibility students need in terms of their career goals.
Most of the coursework in this MBA program is available online. However, online students are required to attend three in-person residencies.
To qualify for the program, applicants should have at least a year of professional work experience. They should also have a minimum of a 3.0 GPA in their previous schooling. GMAT or GRE scores are no longer required.
After this specialization is complete, students become more skilled in data visualization, data collection, data mining, and statistical and pattern analysis. They will also gain a working knowledge of basic analytic tools used in analyzing complex data.
Aside from the MBA program with a specialization in business analytics, the Whitman School also offers an online master's program in business analytics for those who wish to focus more on analytical tools but do not necessarily need a general business background.
---
University of North Carolina

Online MBA in Finance
University of North Carolina (UNC) – Chapel Hill is the University of North Carolina System's flagship institution. Considered one of the 'public ivies,' the school is also the very first public institution of higher education in the state. UNC-Chapel Hill offers 71 bachelor's, 107 master's, and 74 doctoral degree programs.
UNC-Kenan Flagler Business School offers several online MBA programs including the online MBA in Finance. This program is for working professionals who wish to prepare themselves for the fast-paced and growing world of the financial sector.
Aside from sharpening their management skills, this advanced business degree also develops the student's skills in financial management, auditing, accounting, private equity, taxation, and investment banking.
Online MBA students at UNC Kenan-Flagler Business School can continue to work full-time and still balance their careers, and family commitments, thanks to this online learning format.
This is a 62-credit MBA program that includes core courses such as:

Business Strategy
Analytical Tools
Business Communication
Leading and Managing
Financial Accounting

This online MBA program is designed for working professionals who already have previous work experience.
This MBA business program will teach students about valuation and the different factors that influence the value of a business.
Students will also navigate the mechanics of venture capital and learn about financial statements and financial accounting.
This program is accredited by the Association to Advance Collegiate Schools of Business (AACSB International); while the school's accreditation is Southern Association of Colleges and Schools Commission on Colleges (SACSCOC).
---
Pennsylvania State University

Online Master's in Corporate Innovation and Entrepreneurship
Founded initially as the Farmer's High School of Pennsylvania, the Pennsylvania State University is a public state-related land-grant research university. The school is proud of its 24 campuses across Pennsylvania, educating more undergraduates Pennsylvanians than any other university in the state.
Delivering world-class education in communities from Philadelphia to Erie, Penn State offers more than 275 majors in undergraduate, graduate, professional, and continuing education levels offered on-campus and online.
Pennsylvania State University offers an online MBA in Corporate Innovation and Entrepreneurship Program.
Like most MBA programs, many MBA students find this one ideal for their plans to put up a business considering this will focus on how to launch startups.
The program has multiple concentrations to choose from, making it easier for students to customize their program to suit their needs.
Graduates of this MBA online program will gain a clearer understanding of how companies create and apply design thinking. Distance learners will also know how to launch new business ventures by using the principles and theories of an entrepreneurial mindset.
This is a flexible program with asynchronous online courses. Students can meet their deadlines by working individually or with a team.
The online Master's in Corporate Innovation and Entrepreneurship program is 33 credits and costs $1,007 per credit.
---
Saint John's University

Online MBA with a Concentration in Risk Management and Insurance
Located in Queens, New York, Saint John's University is a private Roman Catholic university that also has additional New York City campuses in Manhattan and Staten Island and has its Long Island Graduate Center in Hauppauge, New York. It also has international campuses in Paris, France; Rome, Italy; and Limerick, Ireland.
Saint John's University has five undergraduate schools and six graduate schools that offer more than a hundred bachelor's, master's, and doctoral degree programs, delivered both on-campus and online. The school has an online MBA with a concentration in risk management and insurance program.
Insurtech, the umbrella term for innovations focusing on using technology solutions in the insurance industry, is a golden entrepreneurial ticket today for start-up businesses. According to Accenture, even the oldest insurance companies are now compelled to compete with the younger startup businesses for their piece of the biggest markets in the world. Entrepreneurs and management analysts who are interested in joining this field and are thinking of newer ways to develop business plans can seek a master of business administration in insurance risk and management.
This online MBA concentration teaches students how to assess liabilities and mitigate risks in business.
Designed to provide intensive business knowledge, this online MBA prepares students for cross-functional decision-making skills within an organization.
This 36-credit online MBA program has innovative approaches to learning. It expands on the development of real-world skillsets and critical thinking skills that graduate students can immediately apply to their emerging careers.
This online business program MBA offers the high academic quality that on-campus students experience. Assignments are posted, and lectures are delivered via Blackboard, the school's electronic course management system.
Through Blackboard, students can share documents, attend virtual classes, take exams, complete their assignments, and exchange ideas with their classmates and faculty.
GMAT or GRE scores are automatically waived for applicants to The Tobin College of Business Graduate programs.
Saint John's online MBA Programs are accredited by the AACSB.
---
Ohio University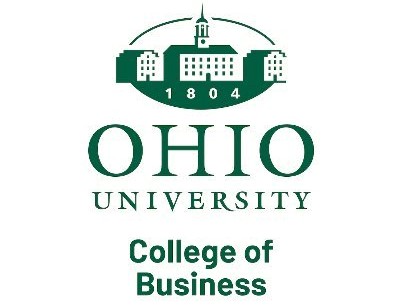 Online Master of Business Administration- Business Venturing and Entrepreneurship
Ohio University is the state's oldest university and one of the oldest public universities in the US. Living by its honor code of character, civility, citizenship, community, and commitment, Ohio University is composed of nine campuses, nine undergraduate colleges, the Graduate College, the College of Medicine, and its public affairs school.
The school offers 250 areas of undergraduate study, as well as certificates, master's, and doctoral degrees. It is accredited by the HLC and recognized as one of the top producers of U. S. Fulbright Scholars.
Ohio University offers several graduate degree programs, including its online MBA in Business Venturing and Entrepreneurship.
This is AACSB-accredited online coursework suitable for those who plan on venturing into a startup or an established company.
Online students who are aspiring entrepreneurs will graduate with critical thinking skills and marketing management knowledge to help them prepare to map, build, and grow entrepreneurial ecosystems.
This online MBA program offers industry-leading career support, including individual career coaching from entrepreneurial finance experts, personal branding experts, and lifetime career support.
Through this online MBA, graduate students can complete the program with the knowledge and confidence they need to promote innovation and growth both at small and large organizations globally.
Completing this online MBA program means students will have both a graduate-level and an MBA certificate. A $5,000- scholarship is also offered to qualified prospective students through the school's College of Business.
---
Maryville University

Online MBA with a Cybersecurity Focus
Maryville University is a private university in Town and Country, Missouri. It is accredited by the HLC and is an active North Central Association of Colleges & Schools member. The school offers more than 90 programs at all levels within its four schools and colleges, delivered online and on-campus.
One of the most popular MBA programs offered by Maryville University is the Online Master of Business Administration in Cybersecurity.
As companies are significantly powered by online transactions, devices are quickly becoming online. Sensitive data has to be secured from outside attacks. Those who want to pursue a business in cybersecurity or those who feel like they need to protect their hard-earned investment must enroll in an MBA in cybersecurity.
The John E. Simon School of Business at Maryville University is known for its highly regarded faculty members who continuously nurture partnerships with global companies in a range of business sectors.
This online MBA program revolves around business and information technology, with core curricula that include:

Controls for Effective Cyber Defense
Forensic Examination and Analysis
Pen Testing
Legal Aspects of Privacy and Compliance

This program is ideal for those who prefer to take their skills a notch up. To gain admission, prospective students must have a four-year degree program from an accredited institution. GMAT or GRE scores are not required.
Because of Maryville's commitment to providing affordable but top-quality graduate education, the tuition fee for the cybersecurity MBA is $714 per credit hour. They also offer scholarships, financial aid, and other forms of tuition assistance.
This is a 39-credit hour program that can be completed in 14 months. The curriculum is broken down into 24 credit hours for the business core, 12 credit hours for the cybersecurity specialization, and three credit hours for the capstone project.
---
Southern New Hampshire University

Online MBA in Entrepreneurship
Southern New Hampshire University is situated between Hooksett and Manchester, New Hampshire. This private university is accredited by the New England Commission on Higher Education, along with other national accreditations for its business, education, health, and hospitality programs.
SNHU has more than 150 affordable, accredited programs in the bachelor's, master's, and doctoral levels offered on campus and online to fit the life and goals of every student. All its undergraduate programs are career-focused and transfer-friendly, thus giving each student marketable skills and quality education.
Southern New Hampshire University's online MBA in Entrepreneurship Program is a 30-credit coursework that can be completed in about a year.
In this online MBA program, prospective students will have a thorough background in entrepreneurial finance, operations management, and management skills so they become effective management analysts once they complete the program.
Distance learners will learn how to conduct research, assess, and develop new business opportunities.
Graduate students are taught the best strategies for launching and managing their businesses. They can evaluate potential and existing franchise businesses while gaining leadership skills and strategic knowledge based on the best practices used by some of today's most successful entrepreneurs and top companies.
Designed for working professionals, budding entrepreneurs, corporate executives, and current business owners.
What's amazing about this online MBA program is that future management analysts and business owners who plan on having a small business management venture will learn from business professionals with the best hands-on experience in their fields.
Core courses in their MBA concentration include:
Entrepreneurship and Small Business Management
Consulting
Franchising
---
University of West Florida

Online MBA with an Emphasis on Entrepreneurship
Based in Pensacola, Florida, the University of West Florida is a public university that was first established in 1963 as part of the State University System of Florida. The school offers more than 110 undergraduate and graduate programs delivered on campus or online. Students can gain access to the opportunities and resources of a large institution with a small student-to-teacher class ratio, plus personalized attention from the industry's top-notch professors.
UWF offers an online MBA in Entrepreneurship program that graduate students can complete in as few as 16 months.
This graduate entrepreneurship program gives distance learners the knowledge and practical skills needed in creating and managing a business– from the planning to the final market rollout.
Entrepreneurship programs like this will help distance learners in building an intensive portfolio as they learn to collaborate on the principles of marketing management, organization management, financial management, and other necessary business management function from the CEO's strategic standpoint.
Aside from understanding enterprise strategy, organizational behavior, and market dynamics, future businessmen and sales managers will also learn how they will develop mutually beneficial relationships with employees, customers, and shareholders.
The 36-credit program is accredited by AACSB International and costs $456.50 per credit hour.
---
University of Louisiana-Lafayette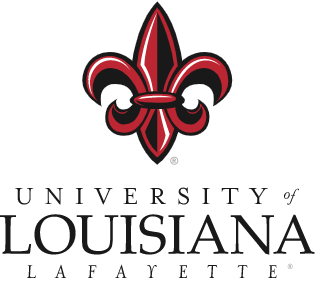 Online MBA in Entrepreneurship
Based in Lafayette, Louisiana, the University of Louisiana-Lafayette is a public research university that has the biggest enrollment within the nine-campus University of Louisiana System. Initially founded as an industrial school, ULL was later developed into a four-year university. It is a Carnegie R1 University- the same classification as Duke, Harvard, and Princeton– giving students access to the opportunities and expertise that only a research institution can provide.
The University of Louisiana-Lafayette has more than 80 undergraduate degree programs, 27 master's degree programs, and ten doctorate programs. It is Southern Association of Colleges and Schools-accredited.
The B.I. Moody III College of Business Administration offers an online MBA in Entrepreneurship program. This is an 8-week,33-credit hour accelerated format to allow full-time students to complete the program in as little as 15 months.
This online MBA program teaches distance learners business practices and concepts, as well as how they can build a solid professional network.
Students will study entrepreneurial innovations and behaviors in both large and small organizations, with an emphasis on planning, organizing, leading, and controlling using entrepreneurial techniques.
This MBA program talks about demand analysis, business planning, and negotiating relationships with suppliers, customers, and business partners.
Management analysts will also take advantage of this program as this talks about small business management and analyze key legal aspects of starting and growing a small business, including protection of intellectual property, basic debtor-collector law, and the types of business entities.
Online MBA students will also deepen their knowledge of financial management, analytics, marketing, and economics in this online MBA program.
This 33-credit-hour online MBA program costs $12,800, or $387.88 per credit. Students may take advantage of the school's payment plan. Those who qualify can also use ULL's financial aid.
---
Santa Clara University

Online MBA with a Concentration in Finance
Santa Clara University, a private Jesuit school in California, is the state's oldest operating institution of higher learning. It offers bachelor's degrees, master's degrees, and doctoral degrees through its six colleges.
Santa Clara University offers 50 majors, minors, and special programs for medicine, law, and teaching. The school's graduate programs pan engineering, business, education, law, theology, counseling psychology, and pastoral ministries. It is accredited by the WASC Senior College and University Commission (WSCUC).
This Jesuit school is home to the Leavey School of Business, where distance learners can graduate in as little as two years. Among its many MBA programs is the online MBA in Finance.
This business administration master's degree provides students with the skills and knowledge to manage and evaluate financial securities like bonds, stocks, futures, and options.
MBA programs in finance will familiarize students with key financial markets.
This online MBA also allows students to learn how they can use financial principles in a corporate setting, like managing and choosing investment projects. They will also get a good grasp of investment settings, such as by drafting investment portfolios.
MBA students will build their knowledge of the connection between finance and other relevant business functions like operations management and marketing management.
All online MBA programs at Santa Clara University will work in the Silicon Valley Professional dashboard, a dedicated and integrative portfolio designed to make distance learners simplify their learning experience. From the dashboard, students can plan their co-curricular and electives to ensure they are always on track with their career goals.
Benefits of MBA Programs
There are so many advantages of MBA programs, especially for those who are interested in a business career. At established companies, holding an MBA degree can lead to better positions with higher responsibility. You also have to factor in the considerable monetary benefits. According to the Graduate Management Admission Council, recent records show that the median salary for MBA students was $115,000– 77% higher than those holding a bachelor's degree.
For people who are interested in starting up their businesses, an MBA program is a good way to jumpstart their dreams of having their own venture. The roadmap to gain the many advantages of an MBA program is summarized into four major categories:
Develop Financial Literacy
Gain Negotiation and Interpersonal Skills
Learn Operations Management
Establish a Network.
Develop Financial Literacy: One of the many reasons why new businesses do not thrive is the lack of financial literacy among businessmen. These entrepreneurs might have the greatest idea, but they might have no idea how to keep and maintain their company's budget, or they lack the skills to market their services and products. Plus, many business owners tend to over-invest– believing that by spending more money, they get to earn more money in return. Others even rush themselves into expanding and growing too quickly– adding more equipment and people right at the first sign of progress, not knowing if they can keep this momentum in the long run.
The best educational institutions in business, be that an online program or a traditional one, will give you a solid foundation on how you can make realistic financial decisions during the first few years of your operation. Classes in financial management, entrepreneurship, and accounting will teach you to analyze risks and rewards, finance your newly established business, create value for shareholders, and price your goods to keep your bottom line.
Online MBA programs in business administration also have financial accounting courses to prepare you on how you can create and read cash flow statements, income statements, and balance sheets. This will give you a clearer overview of the financial health of your business.
An online MBA program also reviews famous case studies. This will give you an insight into the different hits and misses of business strategies. You will learn what works and what won't and be wary of the warning signs of a company that's about to fail.
Although a bachelor's degree in business administration is an investment, online MBA programs can save you a lot of amateur mistakes. The best online MBA schools provide students with a safe place to test different ideas, thus giving them a chance to experience various business concepts and study startup costs.
Gain Negotiation and Interpersonal Skills. While some businesses flourish, there are still those who fail for financial reasons. These entrepreneurs do not push their clients enough to make them pay before expenses become due. Because these people want to be amicable business partners, they tend to accept payment agreements based on the terms of the customers instead of the terms that serve the company's financial needs. Meaning even if you price your budget enough to make a profit by yearend, you still cannot pay your suppliers in the middle of the year. As a result, you might end up foreclosing your business.
One of the reasons why inexperienced businessmen are willing to accept long payment collection periods is because they feel like they don't have any other options. During the first few years of business operation, business owners don't want to alienate their customers by setting payment terms. But without following a strict payment agreement, a new business will never sustain its funding.
Online MBA programs will point out the importance of monitoring business cashflows so owners can keep up and manage their expenses. As an entrepreneur, online MBA programs will teach you how to conduct meetings with your clients and enforce your business payment terms fairly but firmly.
Contrary to popular belief among MBA students, an online MBA program will give you both soft and hard skills so you will become a better negotiator, leader, and all-around businessman.
Learn Operations: Forbes Magazine assessed the pros and cons of an online MBA program for aspiring entrepreneurs. There were some who argued that business schools tend to overemphasize theories over practices. However, Love Hudson, the co-founder of Mar-Dat, a digital marketing and business data company, said that entrepreneurs should earn an online MBA because this will give them the solid footing they need to understand how business works.
One of the advantages of an MBA in an Entrepreneurship program is that students will learn how the different business elements work. With courses like supply chain management, operations management, and data analytics, graduate students can complete the program with the ability and knowledge to fully operate their businesses effectively from the time they open their doors.
Establish a Network: One of the biggest advantages of going to an online MBA is the professional connections you will make. Even in an online program, online MBA students can still obtain a valuable network of teachers, peers, alumni, and even guest speakers. These people will be valuable once graduate students complete their MBA.
The value of establishing a network in the business field cannot be overstated. Business leaders are not opposed to taking risks, although they prefer to make educated guesses and rely mostly on credible information before they close a deal. This is why the cliche "it is who you know" somehow holds truth in business circles. The people surrounding your network are likely to be your business partner because they know your work ethic already.
Conversely, your peers during your online MBA graduate school could be lifelong business partners. Many of today's most successful companies started from college friendships. Starbucks was the product of two coffee-lover classmates who were inspired by the book Moby Dick. Hewlett Packard, what was said to be Silicon Valley's original startup, was established by two college friends who started their business in a garage.
If online MBA students approach their online MBA with a keen desire to form these types of friendships or connections, they will likely end up completing their MBA in entrepreneurship program with a business partner, or a business address book packed with possible clients and collaborators- or even both.
How to Choose the Best Online MBA Programs
Pursuing an MBA program is a major decision, and students have a lot of important things to consider. Before making any decisions, students must make a plan that will suit their academic talents, skills, and career goals. Here are some of the important factors to consider when choosing an online MBA program.
Accreditation for MBA Programs
Proper accreditation is extremely important because this will guarantee that the schools or programs are trustworthy and certified. Duly accredited schools have proven that they have met stringent educational standards and have undergone third-party review by outside learning commissions. By attending an accredited MBA program, students will know that they are getting only the best education.
There are two forms of accreditation: regional and national. Regional accreditation is considered more prestigious and highly regarded because schools must undergo a tougher process. Students who plan to attend a graduate school or obtain licensure, ideally, must attend a regionally accredited institution.
Business schools, including MBA programs, also hold program-specific accreditation. This is to ensure that these programs meet the highest standards in the field.
Admissions
MBA programs are very keen on choosing their graduate students, making sure that the candidates fit their set criteria. The US World and News Report said that the average acceptance rate for MBA programs (full-time) was 58.9%. Thus, students must prepare for very competitive admissions.
Before students start their application process, they should look at the admissions policies from one school to the next. That way, they will have an idea of the requirements and expectations. In general, there are some of the things incoming graduate students should prepare:
GPA and Official Transcripts: Some schools, like Stanford, do not set minimum GPA requirements, but most institutions do.
GMAT or GRE score. Not all graduate schools require GMAT score ranges; some do not even require it at all. However, students can check some GMAT guides to get an idea of what is a good score.
Work Experience: Ideally, MBA students have three to four years of professional experience. MBA schools usually include experience-related requirements on their websites. It's also helpful for students to have prior working experience already in their respective fields, as this can increase their chances for admission to an MBA program.
Letters of Recommendation: Many MBA schools ask their applicants to submit three letters of recommendation, although individual program requirements may vary.
Personal Statement: This will highlight why you want to attend their school and how you are a good fit for their master of business administration program.
Program Duration
MBA programs generally vary in schedule. On average, a program length stretches 20 months, and some can go for as few as ten months only. Whether an MBA student is enrolled on a part-time or full-time basis will not affect the program length. Since most students are working professionals who can't easily halt their jobs to attend years in graduate schools, most of them continue their jobs while completing their master's degree.
Another factor to look into as far as program length is concerned is whether a student completes an accelerated or traditional program. Accelerated programs have the same course content as traditional ones but feature shorter and more extensive sessions instead of full semesters. These degrees are also offered year-round and discuss course materials at a quicker pace.
The Cost of an Online MBA
The Education Data Initiative said that the average cost of an MBA program is $66,300, although other factors influence the program's cost, including the program length and in-state and out-of-state tuition.
The school's location, accreditation, and prestige also affect the tuition rate. In a 2021 BusinessBecause report, MIT Sloan has the highest MBA tuition at $241,980, while Northeastern State University only charges less than $12,500 for its 36-credit MBA program.
MBA Concentrations
Students can choose a specialization or concentration during their MBA program. Aside from giving more focused education, concentrations make it possible for graduate students to delve deeper into a special subject area. Some of the usual MBA concentrations include:
Marketing
Finance
International Business
Human Resources
Program Reputation
Before you enroll in an MBA program, make sure you check the program's accreditation and reputation. Accredited schools have high educational standards. Programs with renowned professors and respected alumni attract the local business community and prospective students.
Frequently Asked Questions
Are MBA courses only for budding entrepreneurs?
No, MBA programs are for anybody interested to learn the fundamental framework of a business, as well as for those who are interested in working for a company. People who love to learn new things and discover solutions to problems in the business field can also pursue an MBA.
Once the course is completed, graduate students can handle different roles based on their specialization, so they will learn and grow in a company's hierarchy.
Is prior work experience a prerequisite for an MBA course?
No, previous work experience is not a prerequisite when applying for an MBA course, although some level of exposure to a work environment is a plus. The insights students gain from their prior work experience will add exposure to real-life business solutions.
Previous jobs will also take part in the practical application of a student's theoretical knowledge. For candidates who do not have a solid academic background, the work experience will prove that they are capable of managing the whole course curriculum.
MBA vs. EMBA degree: What is the Difference?
The MBA degree is usually pursued by working professionals or fresh graduates who wish to learn more about the theoretical aspects of a business. This is a two-year self-funded course, and qualification of an institution, state, or national-specific entrance examination is a requirement to qualify for a regular MBA.
EMBA or the Executive EMBA is mostly pursued by working professionals who presently hold key leadership and management positions in an organization. This course usually takes less than two years to complete and no longer requires scores of examinations. EMBAs are normally funded by the student's employer and are usually assigned to corporate managers and executives.
Wrap Up
Earning an online Master of Business Administration degree is a very prestigious feat that opens graduate students to numerous career opportunities. As you choose your schooling options, there are two major choices: attending a university or college or using distance learning through an online MBA course.
The advantage of earning an online MBA is that it gives
you the freedom to study anytime you want, and you get to work at your own pace. Before choosing the best online MBA schools, make sure you do your research first.
---
Before you go, see the following: