Careers
Top 10 MBA in Analytics Management Career Paths in 2023 – Job & Salary Information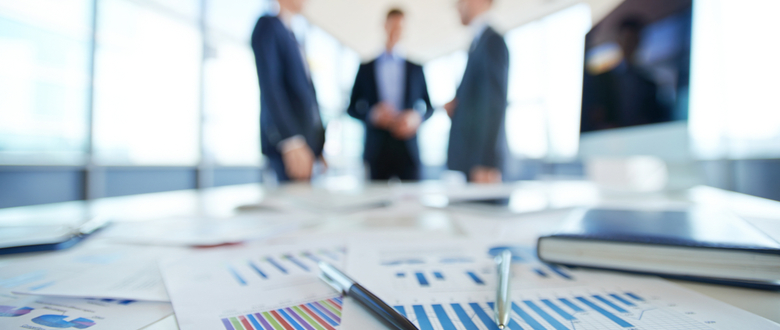 In this article, we will be covering...
You're undoubtedly aware that data is collected every time you use a mobile app, make a debit card purchase, or visit a website. Daily, we produce a mind-boggling amount of data: 2.5 quintillion bytes globally!
For businesses, all of that data might be a gold mine. Companies have long sought to understand who uses their services, how they make purchasing decisions, and how new goods and techniques might better grab their business.
If this data interests you, you might want to look into a top MBA in Analytics Management career path!
The Future of Analytics Management
An MBA in analytics management qualifies candidates for a variety of positions in many industries. From 2020 to 2030, the Bureau of Labor Statistics (BLS) anticipates an increase in employment of 14% for management analysts, more than twice the national expected growth rate for all professions.
One of the most popular MBA specialties is the MBA in Business Analytics. This degree emphasizes analytics management within the role of a manager and leader. Make sure that your Analytics Management Stack is fine-tuned and that you are ready to handle the intricacies of the following jobs.
The Impact of Analytics on Management
Analytics has become a fundamental part of modern management, helping executives and managers make better decisions and improve operational efficiency. By leveraging data analytics, managers can identify trends across their business, analyze customer behavior, and find areas of potential improvement and cost savings. Analytics also helps managers track and monitor performance to spot quality-related issues before they become costly problems.
Additionally, analytics can be used to identify and assess risk and exposure, as well as identify areas of potential growth and investment. Ultimately, analytics help managers make informed decisions that maximize profits, optimize operations, and drive business growth.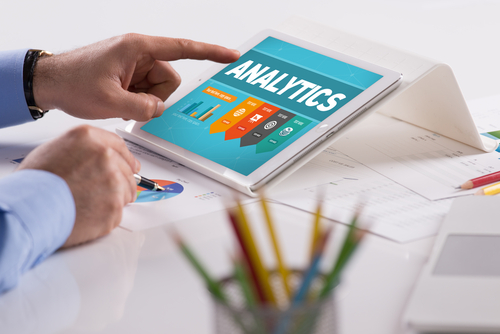 MBA in Analytics Management Career Paths
1. Senior Product Manager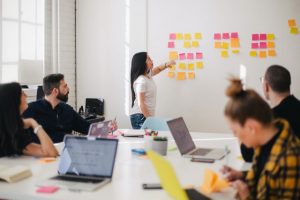 The most lucrative MBA in Analytics Management career path is the Senior Product Manager. Companies seek senior Product Managers to direct product development and ensure a good return on investment (ROI.)
They turn ideas into strategies and features and oversee the entire product development process. To succeed in this position, the candidate must be a visionary, creative leader, and dependable problem-solver. They must be self-assured and have a talent for recognizing which ideas will and will not succeed.
Among your responsibilities are the following:
Create and implement product strategies that align with the company's goal.
Shape requirements, features, and end products, collect and analyze feedback from consumers, stakeholders, and other teams.
Create product plans and roadmaps in collaboration with top management.
Product managers report to you, and you'll be in charge of coordinating cross-functional teams.
Produce and analyze product specifications (PRD).
Make creative recommendations to grow the product base and vision by ensuring that goods and releases are launched appropriately and on time.
Tracking product usage and impact on end users.
Annual Salary: $129,421
2. Senior Manager, Business Analytics
Business analytics senior managers frequently work with other senior management team members in corporate headquarters. Candidates spend most of their time in offices; however, they may travel to give presentations occasionally. These top executives wear many hats, including these jobs:
oversee operations,
collaborate with the business team,
and examine reports and projections for future products and services.
This profession often requires a bachelor's or master's degree and ten or more years of experience as a business analyst. Many senior managers are promoted from within the organization and must have a proven track record.
Business partners benefit from the Senior Business Analyst's strategic business analysis services. The primary goal of this position is to collaborate closely with business divisions to thoroughly understand the customer's:
business strategy,
processes,
services,
roadmap,
and operating environment.
Understanding the documentation capabilities required to address business difficulties will be critical in this capacity.
The Senior Business Analyst is responsible for conducting an end-to-end evaluation of assigned business processes to identify and mitigate operational, financial, and technology risks. Identify areas where efficiency might be improved.
Responsibilities will range from directing minor to medium-sized projects to aiding other project managers on more significant, more complex initiatives involving operational business tasks that influence team members and providers at the market level.
Annual Salary: $129,324
3. Business Insight and Analytics Manager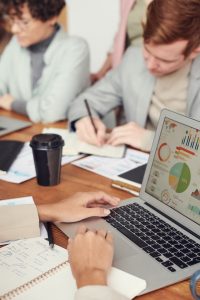 Another top MBA in Analytics Management career path is the business insight and analytics manager. The primary responsibility of this analytics manager is to design methods for identifying the best practices for optimizing a company's sales performance and operations.
Conducting extensive analysis and research, using data to hone in on new opportunities, collecting data on company procedures to identify strengths or any current or potential weaknesses, and communicating analytical data and insights to executives are just a few of their responsibilities.
It is important for these analysts to motivate and lead teams to achieve their objectives while adhering to the company's laws and regulations.
Some examples of job duties include:
Lead the architecture and implementation of advanced capabilities on a data platform.
Create standards and reporting for all company levels using SQL and SAS.
Chronicle data structures.
Tutor new employees in SQL programming and database architecture.
Annual Salary: $104,444
4. Analytics Consultant
Understanding what a data analytics consultant does might help you decide if this is the right job for you. They are not only specialists in data analytics but work as consultants to leaders who need to create and implement strategic data analysis for company sustainability and growth. Data analytics consultants usually have a wide range of specialized skills that apply to data analytics in a wide range of organizations.
A data analytics consultant's job is highly specialized, and it entails evaluating data to uncover insights and providing data management knowledge. These experts use their research findings to make forecasts and assist in developing company strategy and decision-making. They may, for example, analyze market trends or find new regions with potential for expansion.
Because data analytics consultants generally use a variety of applications to analyze data, having a solid understanding of the programming languages used to diagnose, store, and track data is a must-have talent. These professionals can work for themselves, in-house, or a firm specializing in data analytics consultancy. They frequently assist clients from a variety of industries.
A data analytics consultant's responsibilities:
Offering data management and governance advice.
Database and data flow design and management.
Creating data models to optimize processes.
Bridging the gap between several business divisions' data journeys.
Evaluating data and processes to aid in the assessment of present conditions and the evaluation of any possible issues or opportunities.
Data management, warehousing, integration, and migration.
Annual Salary: $87,061
5. Senior Data Analyst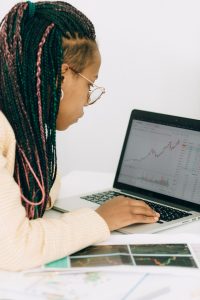 Senior data analysts are highly qualified and experienced experts who provide data knowledge and technical analysis support to various product and project teams. They take charge of the company's data analytics and reporting to empower product teams and inform business decisions.
The senior data analyst's responsibilities include assisting in developing sophisticated analytical models by offering expert advice on integrating and processing corporate data. It also entails a thorough examination of business processes and data anomalies.
Senior data analysts are also in charge of offering high-level advanced triage help to stakeholders, business partners, and product teams in resolving specific issues.
They deploy mathematical, statistical, and other data-driven analyses to address intelligence questions and programmatic and quantitative methodologies to uncover patterns and linkages in massive data sets.
They're also doing quantitative analyses of complex business issues, including plans, performance, and solutions affecting sales and customer service. They may use complex computer modeling, database tools, and other ways to analyze in addition to quantitative tools.
Annual Salary: $86,406
6. Senior Financial Analyst
Many businesses are looking for a senior financial analyst who is detail-oriented and strategically inclined to join their finance team. The senior financial analyst's duties include:
providing research and analysis as needed by leadership,
assisting with financial planning and budgeting procedures,
examining financial accounts and reports,
constructing economic models,
creating projections, and more.
The candidate will also help with monthly close operations and give project teams financial advice as a senior financial analyst.
To succeed as a senior financial analyst, you should be proficient in various financial tasks, such as:
planning,
analysis,
budgeting,
and reporting.
Additionally, you should be able to communicate financial data and models clearly and understandably and possess good analytical, organizational, and problem-solving skills.
Annual Salary: $84,978
7. Senior Sales Analyst
A senior sales analyst is another top MBA in Analytics Management career path. These analysts investigate and evaluate how economic conditions affect a company's ability to sell. They assess the sales goals and forecast market trends and sales quotas. A senior sales analyst suggests how to modify sales approaches based on current trends and industry data.
The analyst is in charge of marketing, pricing, and promoting the business's goods. They accomplish this by spotting sales opportunities and gathering and examining market information. The analyst must thoroughly understand their target consumers because they offer marketing plans. This will enable them to comprehend the market and reach their objectives for sales growth.
A sales analyst must be skilled with both Microsoft Office programs and analytics tools. Additionally, they need to show that they can solve problems.
The career is anticipated to expand by 22% between 2020 and 2030, creating 163,600 employment openings nationwide. How much education you need to have is one of the first things to think about if you want to become a Senior Sales Analyst. Our research shows senior sales analysts hold bachelor's degrees at 73.7%. We discovered that 15.8% of Senior Sales Analysts have master's degrees, like an MBA.
Annual Salary: $80,660
8. Information Security Analyst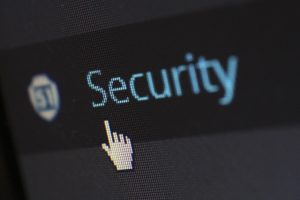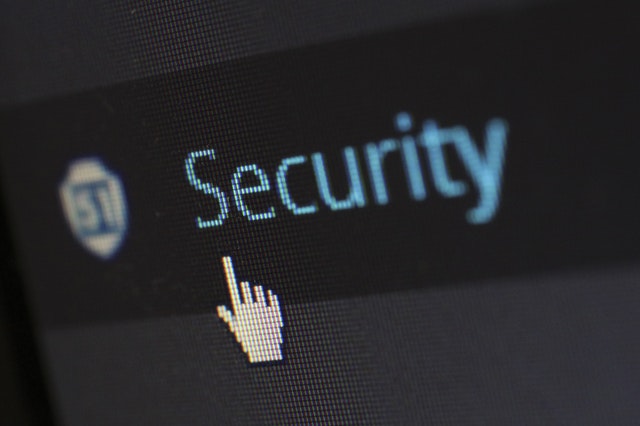 Numerous significant data breaches involving hundreds of millions of consumers' credit card details, passwords, and social security numbers have occurred in the twenty-first century at major corporations.
Information security specialists aim to safeguard businesses from similar dangers by preventing data breaches and hacking.
An information security analyst guards against cyberattacks and data breaches on an organization's computer networks, systems, and databases.
A job description for an information security analyst can, particularly state:
Detecting, observing, and mediating a variety of security-related issues, such as network security, software security, and physical security.
Carry out conformity control tests.
Create suggestions and training initiatives to reduce security risks in the organization.
Interact with outside sources to stay informed about changing risks in the cyber security space.
Coordinating with other teams and management to implement optimum security procedures within a firm.
Annual Salary: $75,123
9. Strategy Analyst
A strategy analyst is responsible for determining what the company needs and where it needs to go to flourish. They will gather, examine, and analyze data to make these decisions before coming up with pertinent answers to the businesses' issues.
Any background is acceptable for a strategy analyst, but they must be interested in evaluating, analyzing, and coming to conclusions from data. The ability to manage strategic studies of data settings and a quantitative and analytical background are preferred.
Finance, business, and communications degrees are good choices for strategy analysts, and having a solid grasp of strategic planning will be helpful. A strategy analyst's typical duties include assisting with data analysis and research. They use data analysis and interpretation to convey the following:
market trends and industry forecasts,
developing a strategic plan based on these projections,
finding potential growth areas,
and resolving problems.
They also spend their time locating industry competitors, examining their markets, and developing suggestions for the future growth of their company.
Annual Salary: $74,020
10. Business Intelligence (BI) Analyst
An organization's data retrieval and analysis are managed by a business intelligence analyst, often known as a business intelligence specialist. They are responsible for gathering data points, coordinating with the IT department and higher management, and evaluating data to identify a company's needs.
Depending on the organization's needs, a business intelligence analyst may have various tasks and obligations. However, the business intelligence analyst's primary responsibility is turning data into knowledge that can help increase the company's value. A business intelligence analyst's additional duties and tasks include the following:
Generating reports to enhance company procedures.
Working together with team members to gather data and carry out the company's mission.
Examine business processes and requirements, then advocate their adoption to management and executives.
Establishing and maintaining documentation for the organization's design, specifications, and user guides.
Finding the development requirements for the organization's processes to be streamlined and improved for efficiency and profitability.
Annual Salary: $71,758
---
To Wrap Things Up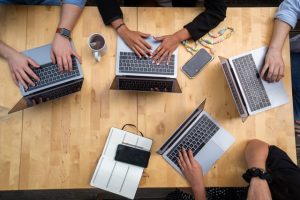 Problem-solving and creative thinking are vital components of the fast-paced, demanding field of business analytics professionals. As an analytics manager, you will lead and collaborate with various teams that need your expertise to give them insights on how they can enhance their processes.
You can work as an analytics manager for small businesses, advertising agencies, major corporations, or even as a consultant.
Business leaders in the field of Analytic Management enter the field of supply chain management, data mining, data science, business development management, market research, and other business analytics specializations.
Business analytics MBA programs teach technical skills, such as predictive analytics, business operations, business administration, statistical analysis, raw data, financial management, supply chain methods, marketing campaigns, and other data analytics tools.
All types of firms who wish to learn more about their operations, clients, and industry can make use of your talents. Those who desire to work in these fields find an MBA in Analytics Management most useful.
As the tech age progresses, careers in analytics management work will forever be in demand. So, now is the time to level up and apply for your dream job!
---
Written by: Tammie Cagle
Before you go, see the following: