Careers
Top 10 MBA in Finance Career Paths in 2023 – Job & Salary Information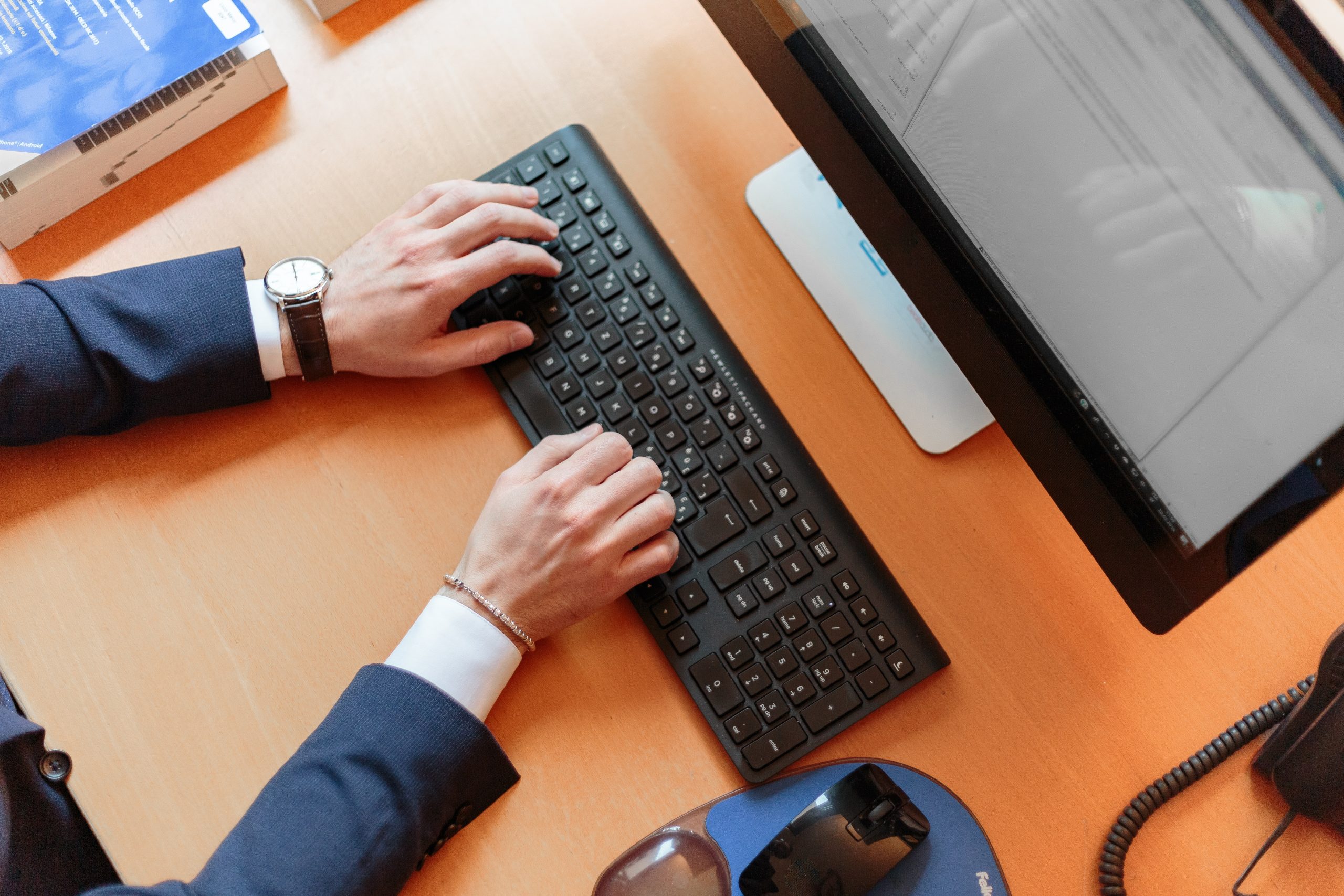 In this article, we will be covering...
Obtaining an MBA in Finance opens the door to many possibilities within the financial job market. So, it is time to ask, what does your talent stack look like? There are jobs geared towards your skillset and your Finance Stack.
A top MBA in Finance program is all about the figures, charts, people, patterns, and theories that have the power to make or break the world's economy. So, are you up for the challenge?
Let's clear the air on what finance is all about. In its broadest sense, finance is the study of money management and obtaining and multiplying it. It is in charge of money, credit, investments, banking, obligations, assets deployment, and management. When one understands the art of finance, what is uncertain for many becomes predictable.
Finance is a broad subject, both conceptually and practically, and it takes a lot of knowledge to be well-versed in it. If you are a student of finance looking to gain footing in the industry, here is a list of jobs in the field that might be of interest. Remember to check your toolbox and start adding the skills needed to succeed in the future.
1. Chief Investment Officer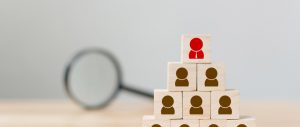 The most lucrative MBA in Finance career path can be found in the C-suite. Chief Investment Officers develop and communicate investment strategies and policies. They contribute to business strategy, manage and develop the investment team, supervise and oversee the investment process, establish processes to ensure investment policies are followed, and make asset allocation, external manager selection, and portfolio risk management decisions.
CIOs can be found in many corporations and industries. As a result, persons aspiring to executive positions should obtain vast professional knowledge and comprehensive abilities and experiences that will provide them with a big-picture view and prevent them from being defined too narrowly in a narrow specialty. On the other hand, their generalist knowledge must entail a thorough comprehension of a wide range of investment areas and classes.
Annual Salary: $178,439
2. Vice President (VP), Finance
What are the responsibilities of the Vice President (VP) of Finance? They oversee all financial matters. They create financial plans per the board of directors' guidelines. Other duties include budget management, analysis, forecasting, and direct financing plans.
An undergraduate degree in finance, accounting, business administration, or a comparable discipline is required to become a vice president of finance, while many organizations prefer individuals with a master's degree. You'll also need a lot of finance experience; most firms look for applicants with at least ten years or more experience and five years of management experience. It's crucial to have a track record of success in creating strategic financial goals and expanding economic models. Excellent communication, problem-solving, and analytical abilities are needed for this job. The candidate must possess the ability to operate in a team and a fast-paced workplace.
Annual Salary: $139,644
3. Chief Financial Officer (CFO)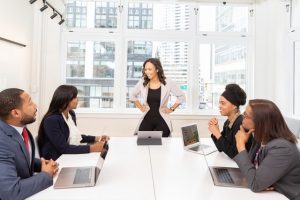 Another notable MBA in Finance career path is the Chief Financial Officer. The highest-ranking financial expert in an organization, the chief financial officer (CFO), is in charge of the company's financial health.
The CFO builds a top-notch finance and accounting team, ensuring revenues and expenses stay in balance. The CFO oversees FP&A functions, makes mergers and acquisitions recommendations, obtains funding, works with company leaders to analyze financial data, and craft budgets. They attest to the accuracy of reports and consulting with boards of directors and the CEO on strategy.
CFOs can also help determine technology direction, particularly in fintech, and make recommendations based on their financial insights and business understanding on everything from supply chain to marketing.
Building financial models, evaluating and generating financial accounts, and reconciling income and expenses are among the everyday responsibilities of a Chief Financial Officer (CFO). A CFO can spend a lot of time in meetings and a managerial role because they often have numerous departments reporting to them, such as accounting, HR, and operations. The CFO responsibilities of each company differ by industry and job, with some external consultants operating as CFOs.
Annual Salary: $138,603
4. Internal Audit Director
The director of internal audit is in charge of developing and executing a risk-based audit strategy to evaluate, report on, and make recommendations for improving the company's core operational and financial activities and internal controls. Furthermore, the position is in charge of identifying and assisting in the documentation of existing internal finance and disclosure controls, implementing and documenting new internal controls, and establishing an internal monitoring function to audit the company's compliance with such internal controls.
The educational requirements for becoming an internal audit director vary depending on your employer's needs. An undergraduate degree and MBA in finance or accounting are necessary to advance in this field. Having a solid MBA Stack is instrumental in your success in this field. Most employers anticipate substantial experience as an auditor or a master's degree in finance, business, or accounting for applicants pursuing a director position.
Annual Salary: $137,072
5. Director, Financial Planning & Analysis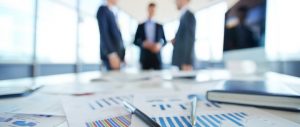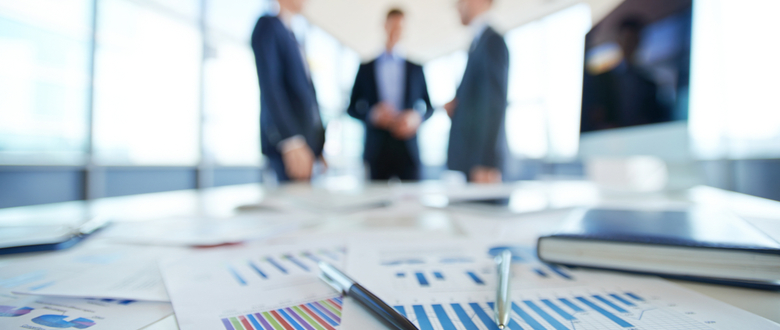 The Financial Planning and Analysis Director is in charge of the financial team's budgeting, forecasting, long-term planning, implementation, and strategic business analysis. Financial analysis, modeling, forecasting, and reporting are used to ensure adequate financial operations.
An integral member of a company's finance department is a financial planning analyst. Professionals in corporate financial planning and financial analysis use both quantitative and qualitative analysis of all operational areas of a firm to assess progress toward accomplishing future goals and plans. FP&A analysts look at economic and business trends, analyze historical corporate performance, and try to predict hurdles and prospective difficulties to forecast a company's future financial results. Top financial planning analysts have the interpersonal abilities to manage junior team members, cooperate with colleagues, and gain management buy-in, in addition to their financial expertise. Financial Planners and Analysts are in high demand, and maintaining a current Finance Management Stack is imperative.
6. Senior Manager Auditor
Senior audit managers help establish the annual audit plan and execute and arrange audit engagements and other responsibilities according to the approved 12-month audit plan. They also conduct audits, examine subordinates' work, and complete special projects allocated to their group. The role of a senior audit manager also includes overseeing the operations of other auditors to ensure that objectives are met, and assigned tasks are performed on time.
A senior audit manager also assists in creating and presenting supervisory committee presentations and reports, which help the committee carry out its obligations successfully. Leading the planning, development, implementation, compilation, and preparation or maintenance of Internal Audit activities, such as the Annual Audit Risk Assessment, management action plans, training initiatives, IA performance metrics, and regulator requests, may also be part of the senior audit manager's job description.
Annual Salary: $124,438
7. Finance Director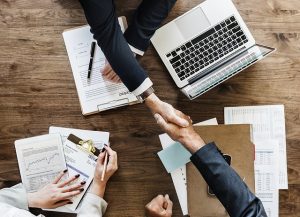 A finance director is experienced and analytical, with good numerical skills, to lead an organization's financial operations and increase financial performance. They supervise accounting staff, oversee internal controls, set financial targets, and implement fund-raising strategies. Engaging with investors, developing a financial strategy, conducting feasibility studies, monitoring expenditures, overseeing annual insurance, monitoring cash flow, evaluating investments, and managing tax compliance will be among the responsibilities of the finance director.
Solid financial planning abilities and the ability to manage financial assets are vital qualities needed to succeed. They also help companies implement successful financial strategies, manage debt, increase revenue, maintain a healthy financial position, and boost investor trust.
Strong analytical capabilities, strategic thinking, excellent communication skills, exceptional numerical proficiency, and strong leadership qualities are required of the perfect candidate. The successful finance director should coordinate financial operations, develop effective financial strategies, guide efforts toward financial stability, monitor all financial activities, promote revenue growth, ensure compliance with accounting regulations, and maintain positive relationships with investors.
Annual Salary: $114,378
8. Corporate Controller
Another great MBA in Finance career path is becoming a corporate controller. Controllers require communication, technical, analytical, and management abilities. All areas of generally recognized accounting principles should be covered by candidates (GAAP). Public firms must also be familiar with US Securities and Exchange Commission (SEC) laws and the Sarbanes-Oxley Act's provisions. An undergraduate degree in finance is usually required for this position and at least seven years of relevant experience. Many companies prefer candidates with an MBA or professional certifications like a CPA, certified management accountant (CMA), or chartered global management accountant (CGMA). Prior public accounting experience is highly regarded.
A controller's typical responsibilities
All operational accounting functions are planned, directed, and coordinated.
Organizing and consolidating all financial data required for an appropriate accounting of consolidated corporate performance
Internal and external financial statements coordination and preparation
External auditors' efforts are coordinated.
Providing critical information to management for decision-making
Controlling the budgeting process
Evaluating present accounting operations, making recommendations for improvement, and putting in place new procedures
As needed, evaluate the efficiency of accounting software and supporting databases
Metrics for measuring and monitoring business performance
Managing regulatory reporting, which often includes tax planning and compliance
Recruiting, training, and keeping qualified accounting personnel
Annual Salary: $102,765
9. Director of Finance & Administration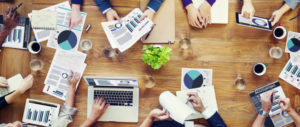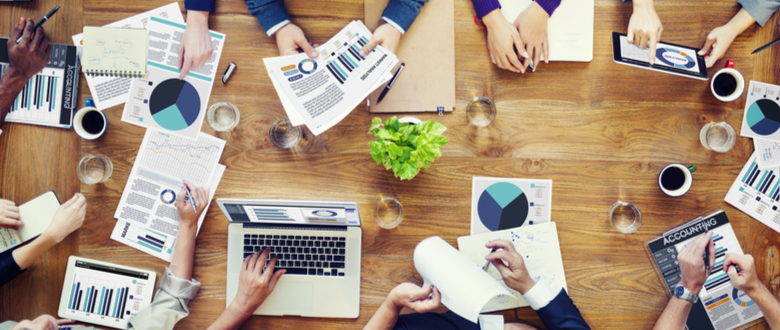 Financial forecasting and planning are the responsibilities of a director of finance. The candidate needs ten years of experience or more in accounting or finance for this role. A hefty Finance Stack is necessary for this position. Leadership, technology, analytical, and communication abilities are all required. Prior public accounting experience is highly regarded. A higher education degree in finance or accounting is essential, with an MBA or professional credentials such as certified public accountant (CPA) or certified management accountant (CMA) are desirable.
People and communication skills are the evident characteristics that elevate an average finance professional to a great director of finance. Strategic awareness, commerciality, communication abilities, and leadership were more critical to our excellent finance directors. Time and time again, the requirement for commercial talent surfaced.
Typical responsibilities of a director of finance & administration
Insurance and risk management supervision
Keeping budgeting and forecasting models up to date
Modeling and analysis of financial data
Assisting with finance decisions for businesses
Recruiting, training, and retaining qualified financial personnel
Annual Salary: $90,821
10. Portfolio Manager
Although a portfolio manager is not usually an entry-level profession, some associate-level portfolio manager roles (requiring only a few years of relevant expertise) offer analysis and research to the investment decision-making process. Portfolio management responsibilities at the mid-senior level may entail leading a team of investment professionals or overseeing a more extensive portfolio of assets. Furthermore, many private wealth management businesses employ portfolio managers who work directly with individual clients or support advisers who deal with clients.
Depending on the candidate's training and talent stack, they could become a managing director or head of portfolio management, which has more responsibility. Portfolio management is a potential MBA in Finance career path that leads to an executive position in a business, whether as a CIO or a similar executive function with higher-level responsibility for the investment process because senior portfolio managers generally report directly to a chief investment officer (CIO).
After several years as an analyst, practitioners often move into investment decision-making responsibilities. This position may be perfect for you if you enjoy coming up with investing ideas, planning and implementing investment strategies, managing risk, and remaining robust and determined in the face of potential underperformance and poor financial market performance.
Annual Salary: $89,429
---
Earning an MBA will Help Advance Your Career
Earning an MBA in Finance can give you the advanced knowledge, skills, and credentials needed to take your career to the next level. An MBA in Finance can open up higher-level jobs in management, finance, and investment banking, and can provide you with the expertise to make sound financial decisions.
An MBA in Finance can also help you to gain a better understanding of risk management and financial regulations and can provide you with the theoretical and practical background needed to succeed in today's complex financial markets. In addition, it can help you to develop the professional skills necessary to manage teams and projects more effectively.
The Jump Off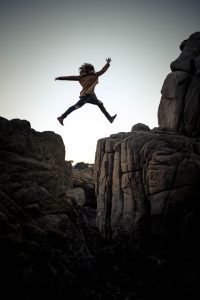 Whew! That was a lot of information to take in, but we want to make sure that you have as much data as you need when you begin applying for jobs in finance. MBA in Finance career paths can be quite profitable, which explains why they're in high demand.
Of course, breaking into the finance industry is difficult, as admission requirements might be as high as the salaries. Most positions demand a four-year degree at the very least, and many professionals have postgraduate degrees in business, mathematics, economics, or statistics.
Nonetheless, the finance business offers a wide range of work opportunities on and off Wall Street that will accommodate your skills and talent stack. If you're not sure where to begin—or what to aspire for—we hope the list compiled above will be a jump-off to looking for a new career.
Specialized executive recruiters (headhunters) can be helpful resources for financial employment openings and career assistance when searching offline. Your university's alumni organization can also be of excellent service by connecting you with industry insiders and B-school alumni who are willing to share their knowledge—and occasionally job leads.
To Wrap Things Up
Financial management positions often require an MBA with a concentration in Finance. Financial institutions want to know they can responsibly manage their customer's money!
An MBA in Finance degree will provide opportunities for those who are interested in becoming an investment banker or focusing on corporate finance, operations management, fixed income securities, investment banking, international finance, and other business and financial occupations.
Many business schools offer an online MBA program which provides convenience and flexibility while you continue to work a full-time job if needed.
An MBA Finance program will include coursework in investment portfolios, asset management, researching financial markets, compiling financial reports, advanced financial management, corporate financial policy, venture capital, supply chain management, investment management, and much more.
Financial managers earn $131,710 annually, according to the Bureau of Labor Statistics. The highest 10% earns upwards of $208,000 per year.
Written by: Tammie Cagle
Before you go, see the following: