Courses
Intro to Sustainability Management: Free Online Course for 2023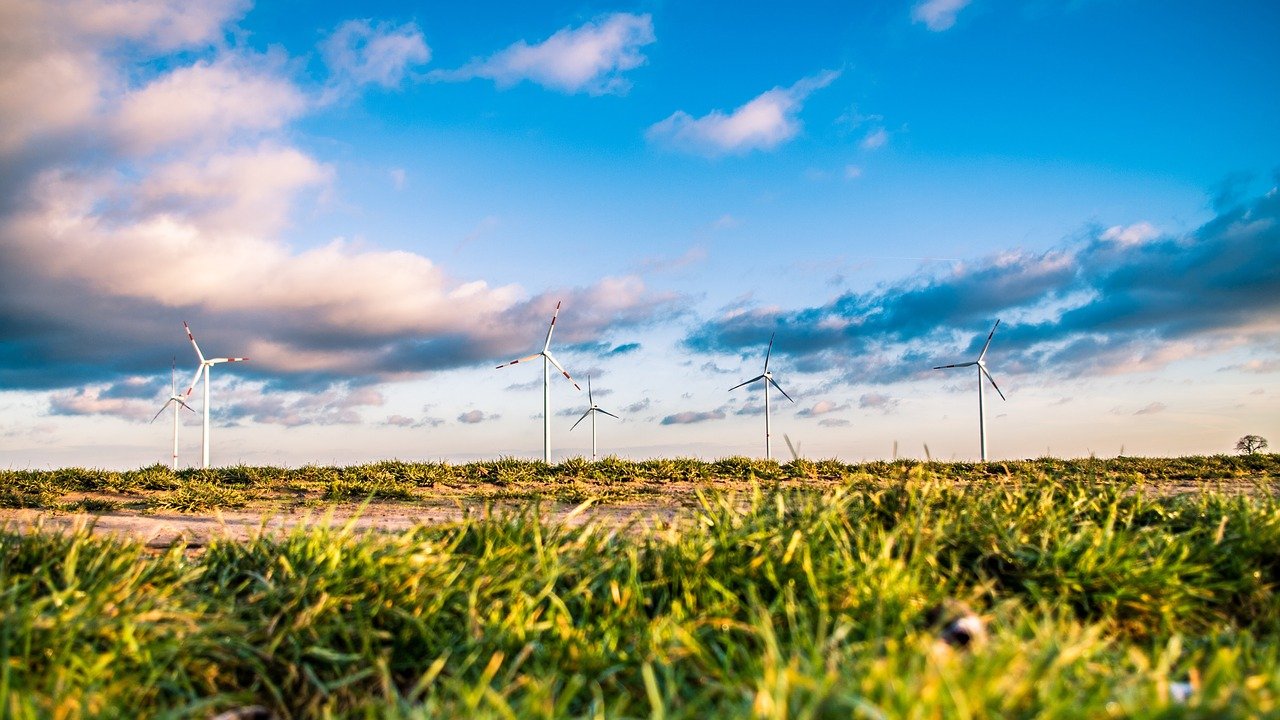 In this article, we will be covering...
Welcome to the Sustainability Stack. This free online course is intended to help students further expand their talent stack with an introduction to the sustainability sector. We will cover a general overview and the foundations of sustainability, take a look at the changes and opportunities in the field, and explore how you can make strides in building up your sustainability stack.
Build your talent stack in sustainability management.
What types of sources does this free course offer?
This free online course in Sustainability Management will offer students the following:
Videos,
Resources,
and Articles.
How long will this Sustainability course take to complete?
Each individual section will offer two to three hours of learning material to build up your sustainability stack. The entire free online course in sustainability offers 10 to 15 hours of study.
At the conclusion of each of the five sections, students will get an opportunity to invest in their sustainability learning. While this free online course can stand alone as an introduction to the field of sustainability, we encourage each student to keep in mind how they can use this experience to continue building their talent stack and maybe enter into an advanced degree through a business school… like an MBA.
The World of Sustainability
Profits, Planet, People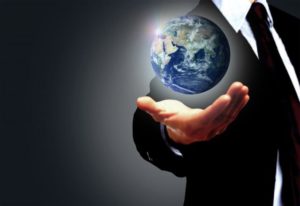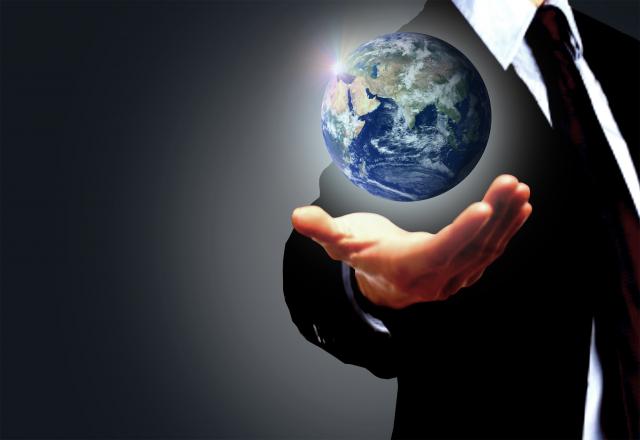 Sustainability is about meeting our current needs while not compromising the needs of future generations. Profits, planet, and people (or economic, environmental, and social) are the three pillars of sustainability. And it's a hot topic.
More and more, we see corporate commitments to sustainability—albeit to varying degrees. Sustainability can be challenging on a corporate level because it requires corporations to make decisions that are best in the long term but do not necessarily mean profit in the short term.
Ultimately, rather than a bottom line of profit, companies should have a triple bottom line (TBL) of the three pillars: profit, planet, and people, which we'll learn a bit more about in the second section.
When it comes to corporate sustainability, you can learn more here as well as how the three pillars are implemented at this level. Keep all this information in mind as you read about these 45 examples of environmental sustainability goals. How do the other two pillars (profits/economic and people/social) factor into these environmental goals?
This webinar from the University of Houston looks at how product positioning impacts a corporation's sustainability agenda.
What are the benefits for a corporation in providing socially responsible products or services?
And what are the negatives that might dissuade them from engaging?
What do you think about the research that shows a positive outcome for those corporations who go the sustainability route?
B-Corps
Corporations are an essential part of sustainability because while governments and nonprofits have a role to play, corporations' buy-in is of utmost value. B-Corps certification is one way a corporation can show its genuine engagement toward sustainability goals.
B-Corps, which started certifying companies in 2007, aims to create a more sustainable and inclusive economy by holding companies to the highest standards for:
environmental performance,
social performance,
legality,
and transparency.
Spend some time on the B-Corps website. Learn more about B-Corps and read some case studies.
What do you find compelling about becoming B-Corps certified?
Do you think this certification holds value?
Listen to this episode from The Conscious Capitalist Podcast with one of the B-Corps co-founders, Jay Coen Gilbert. You'll learn more about how B-Corps came to be and where it's going.
What's your perspective on B-Corps and its role in corporate responsibility?
The Sustainability Manager & Other Paths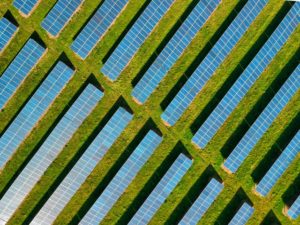 The role of the sustainability manager is quickly becoming increasingly important for many organizations. They are the ones who are responsible for ensuring that their organization does what is best in terms of sustainability while still serving organizational interests.
But there are many possible career paths when it comes to sustainability. This segment from the University of California Television discusses some of these with Robert Gilleskie. Gilleskie has over 30 years of experience in the field of sustainability, specifically around energy management and power quality.
If you're undecided in your path, were any of these avenues of particular interest?
Investment Opportunity
Pick up a copy of Lighting the Way: Providing Leadership in Sustainable Development by Robert Gilleskie. His book looks at how our inability to address large-scale sustainability issues is impacting humans on multiple fronts. And one of the reasons for this failure is a lack of leadership across the board.
You can also check out The Sustainable MBA: A Business Guide to Sustainability by Giselle Weybrecht. Organized like a business course, this text relates sustainability to areas like:
economics,
ethics,
finance,
and operations.
This will help you help your organization become more sustainable in a way that benefits your bottom lines.
Foundations of Sustainability
The Protection of Birds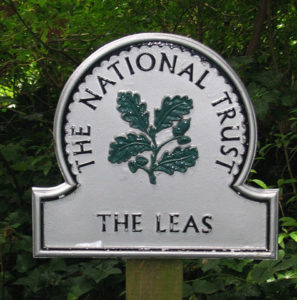 In 1889, UK established The Royal Society for the Protection of Birds, which still exists today. Then, in 1895 came the formation of The National Trust for Places of Historic Interest or Natural Beauty, which also still exists and is commonly known as The National Trust.
These two organizations could be considered the forerunners of today's environmental movement and came about during a time when air, land, and water quality were rapidly declining due to the sharp increase in factories because of the Industrial Revolution.
There is much more we could cover on the history of sustainability. This article from In Kind gives a nice timeline of the movement, beginning as we did with the birds in Britain. What topics and events were you already familiar with, and what was new?
How does this picture of some of the historical roots of sustainability impact how we look at it today?
Coining Sustainability
Potentially the earliest reference to sustainability as we think about it today comes from The Limits to Growth by Donella Meadows, Dennis Meadows, Jorgen Randers, and William Behrens III, representing a team of 17 researchers in 1972. This report found that, at the time, it was possible to reverse the environmental trends of the time to create a sustainable future, and the sooner the world started moving in that direction, the better. It also postulated that given no changes in the status quo, we would see a rapid decline in population and capacity in 100 years.
Also in 1972, the United Nations Conference on the Environment, also known as the Stockholm Conference, brought environmentalism to the world stage. A series of 26 declarations were adopted around principles of sound environmental management and several resolutions. It also linked environmentalism with the development sphere. This conference was followed up in 1987 with the United Nations commissioned a report entitled Our Common Future.
As you read these reports and declarations, what are you left with?
How do they impact your lens in terms of sustainability today?
Triple Bottom Line
Then in 1994, John Elkington, in an effort to clarify what is meant by sustainability, coined the Triple Bottom Line. We discussed this term briefly in the previous section, but, briefly, it creates an intersection between the environment, the economy, and society.
The triple bottom line has been a mainstay in the sustainability movement for over 25 years. Interestingly, in 2018, Elkington "recalled" it, which you can read in this article from the Harvard Business Review and this take on it from an article from Forbes.
Given Elkington's change in perspective, what is your take on the use of the triple bottom line?
Do you see that the way we use it deviated from his original intent?
Do you think it still holds value, or should we reevaluate our perspective?
The Rise of Conscious Capitalism
Conscious capitalism is the concept that businesses should pursue profits in an ethical, socially responsible way, taking into account all stakeholders, including the environment. You can read more about conscious capitalism here.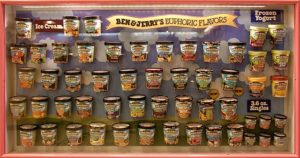 Ben & Jerry's is perhaps the poster child for conscious capitalism. Watch this lecture Ben & Jerry's CEO Jostein Solheim gave at the Stanford GSB Global Speaker Series in 2017.
What's your take on conscious capitalism?
What intersections do you see between this idea and the sustainability movement?
Investment Opportunity
Pick up a copy of Sustainability: A History by Jeremy L. Caradonna. This book, as it is named, covers the history of sustainability from the late 1700s to today and where we're going as a society to be more sustainable. You can also listen to the interview Caradonna did on the Your Forest Podcast.
Changes in Sustainability
What We Learned from the Pandemic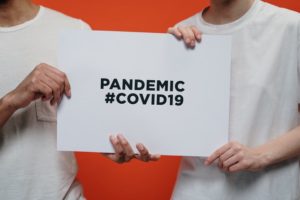 Very early on in the pandemic, stories about how the canals in Venice had cleared so much that you could see the bottom or how the air pollution in major cities had drastically dropped. At the same time, we saw what happens when a known risk (like COVID-19 or climate change) isn't addressed.
The combination of these two impacts seems to have played a role in putting climate change (at least more) front and center for businesses around the globe. We saw a remarkable number of businesses prioritizing sustainability initiatives despite the economic uncertainty brought about by the pandemic.
This piece from the Harvard Law School Forum on Corporate Governance highlights some considerations in environmental, social, and corporate governance (ESG) and sustainability, which are directly influenced by the impact of the past year's pandemic.
Here's a think-piece on how we can use the COVID-19 pandemic to help prepare for climate change going forward.
What's your take on how the pandemic might have shaped our future responses to sustainability?
Intersectionality
If you are not familiar with the term intersectionality, it was coined in the 1980s by Kimberlé Williams Crenshaw, a civil rights scholar and activist. At its core, intersectionality is the idea that there is a multitude of social and political aspects of a person (think: race, gender, age, sexual orientation, socioeconomic status, disability, and more) that all exist in tandem with each other and combined create different types of privilege and discrimination. If you haven't, take some time to watch her TED Talk and consider your own intersections.
Looking at different social issues through an intersectional lens helps us see the impact of multiple prejudices acting together. So why is intersectionality part of a sustainability stack? When considering sustainability, it's important to note that the most severe environmental impacts disproportionately affect people living with intersectional prejudices. Those most impacted by climate change are typically those with the least amount of power and privilege.
Here's a piece from the Yale Program on Climate Change Communication on which groups (based on race or ethnicity) care most about climate change.
Here's a webinar on how Diversity, Equity, and Inclusion strategies must work in tandem with sustainability strategies.
Finally, here's a piece on how intersectionality is shaping the current environmental movement.
As you read these articles, try to keep an open mind if this is a new or uncomfortable conversation. Pause and examine areas that make you feel particularly angry or upset, and try to dig down to the root of that feeling. Ultimately, sustainability does not exist in a vacuum, and understanding the social intersections is necessary when it comes to creating true sustainability.
The State of Recycling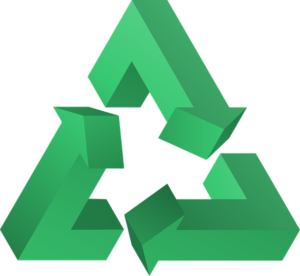 For a long time, recycling was touted as a great way to be more environmentally friendly. Reduce, Reuse, Recycle, as the saying goes. But recycling isn't the be-all-end-all many of us were taught. It certainly has its place, but recycling isn't all good.
Here's an article that lists both advantages and disadvantages of recycling.
Were you familiar with the downsides?
How do they shape your perspective on waste management, both on a personal and corporate level?
The recycling industry is at present in a state of flux and changes right now. Spend some time reading through this state of recycling report.
What changes do you see when it comes to recycling?
Investment Opportunity
Sustainability Defined has a whole page of resources around sustainability and racism that you can explore. In particular, consider purchasing a copy of one of these five books on environmentalism written by Black authors.
Opportunities in Sustainability
Circular Economy
Our current economic systems, by and large, are linear. We buy something new, use it, and then discard it, typically into a landfill (or perhaps, unintentionally, the ocean).
Take. Make. Use. Dispose.
And it goes against the tenet of sustainability that what we do now should not compromise what happens in the future. The sheer amount of energy, labor, and cost to create something and then dispose of it, coupled with the environmental degradation of most means of disposal, is devastating and ultimately unsustainable.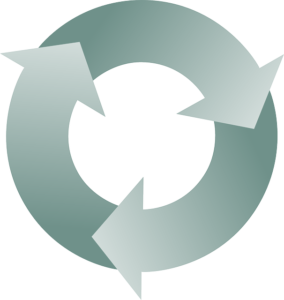 This podcast episode from the Circular Economy Podcast gives a good overview of the issues surrounding a linear economy.
Did you learn anything new while listening?
Meanwhile, a circular economy works to create a closed-loop system, like we see all around us in nature. Here is a quick video to give you an overview of a circular economy.
What are some things you already see in your everyday life that could contribute to a circular economy?
What are the benefits you see to a circular economy? Here are five from the World Resources Institute to consider.
As you consider the idea of a circular economy, what are some ways to adopt this type of system at your organization? It can feel overwhelming, but Volvo offers some suggestions you can take under advisement.
Good for the Earth, Good for Business
There are so many opportunities for businesses when it comes to sustainability. Study after study shows that consumers are willing to pay more for sustainable products. Many now believe that brands have the ethical responsibility to be more sustainable in their practices and products. This article from the World Economic Forum addresses this subject.
As a consumer, do you pay attention to the sustainability aspects of the companies you give your money to? Why or why not?
In this podcast episode from the Your Forest Podcast, Vice President and Director of the Center of Sustainability at Groupo Puntacana, Jake Kheel, discusses how using a sustainability lens can help businesses find solutions to internal challenges and help engage with the local community, along with contributing toward profits. Consider how Kheel's perspective is reminiscent of the idea of the triple bottom line we discussed earlier.
Sustainability Careers
If the content we've been covering didn't make it obvious, there are bountiful opportunities when it comes to careers in sustainability. There are careers in sustainability in many sectors, from architecture to vehicles and things in between. Here's a list with descriptions from Indeed with ten sustainability careers to consider.
What job direction are you headed in?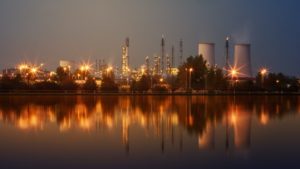 Sustainability jobs can often get pigeonholed into a particular sector. But there are opportunities beyond the obvious. One growing area for job growth is in the oil and gas sector and examining ways of making these industries sustainable. This article from Forbes goes more in-depth on this idea.
What are your thoughts about this type of industry transformation?
If you're looking for some inspiration or useful information for your sustainability job search, spend some time listening to these three podcast episodes featuring Trish Kenlon from Sustainable Career Pathways (and check out the rest of her website for more great resources).
Investment Opportunity
Pick up a copy of Jake Kheel's book, "Waking the Sleeping Giant: Unlocking the Hidden Power of Business to Save the Planet." This book examines how businesses have unparalleled access to technology, innovative ideas, and buying power to make real, definitive changes to sustainability.
Sustainability Stack
Explore Data Tools
A lot of sustainability is data-driven and goal-oriented. And since sustainability often uses the triple bottom line, different quantifications are needed when it comes to the environmental and social aspects. This piece lays out some suggestions on how to do this. If you're looking for some tools to help you with assessment and measurements, check out this list from the Environmental Protection Agency.
Considering your own organization, what types of measurements or assessments do you need to factor for, and what tools might you use to do this well?
Develop a Sustainability Plan
As we've discussed, sustainability goes beyond environmentalism, interesting in multiple facets of our society and humanity. Yet, the environmental side of sustainability is both important and a hot topic right now. As a result, many organizations are creating sustainability plans to help guide them in the long term.
A good sustainability plan considers intersecting aspects, such as finances, community impact, and the organization as a whole. And a good sustainability plan shows stakeholders that your organization is one with staying power and is worth investing in.
While this article and webinar are focused on sustainability plans for NGOs, the fundamentals can apply to any sector. Consider drafting a sustainability plan for your own organization.
What do you need to think about with this project?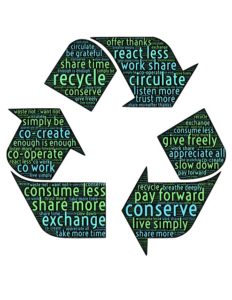 A social impact statement is a report from an organization that lays out what it has done to improve its standards from a social and environmental standpoint. They might also be called corporate responsibility statements.
The impact of a social impact statement is tricky. On the one hand, it can be little more than a marketing tool, but it can also be a valuable indicator of true progress being made. As both investors and consumers look for organizations with strong ESG ratings, a valid social impact statement is becoming ever-important. This article covers more about how social impact statements work, alongside some of the criticisms.
What's your view on the value of a social impact statement?
Along similar lines, many organizations are putting sustainability directly into their mission statements. Here's an argument as to why that is a smart move.
Do you feel this has a similar impact as a social impact statement?
If your organization doesn't have one yet, consider writing a social impact statement or drafting sustainability into your mission statement.
Bolster Your Credentials
There are a variety of certifications in sustainability that you can pursue. For those with a background in building or architecture, an LEED certification might be an excellent option.
If program management is more your lane, you could consider taking this online course on sustainability reporting, for which you can also earn a certificate. Or there's this one from the Sustainability Management Association, which gives you the option of becoming a Sustainability Management Certified Associate (SMCA) or a Sustainability Management Certified Professional (SMCP). The SCMA is for those with more general sustainability experience, while the SCMP is for those with greater experience.
And if you're looking for something more general, here's a free certification for an introductory course on environmental sustainability.
Investment Opportunity
Of course, there are many MBA sustainability management programs to choose from, as well as stand-alone courses. Check out this Strategies for Sustainability Program from Stanford. This two-part program dissects the skills and knowledge you'll need to be a sustainability leader in your organization.
---
To Wrap Things Up
Congratulations! You did it! This is the end of our free online course to help you develop your sustainability stack. We hope it gives you a solid foundation to build upon in your talent stack.
A sustainable management program helps graduates become proficient in all types of industries to ensure resources are here for future generations.
Sustainability management program students learn about environmental and social costs, international business, strategy development, environmental protection, business practices, social responsibility, environmental and social issues, green initiatives, corporate environmentalism, and other sustainable practices.
A chief sustainability officer works closely with the environmental protection agency, is concerned with greenhouse gas emissions, and considers the environmental impact of their work.
---
Written by: Tammie Cagle
Before you go, see the following: