Rankings
The 10 Best Online MBA in Resources and Environmental Management Schools in 2023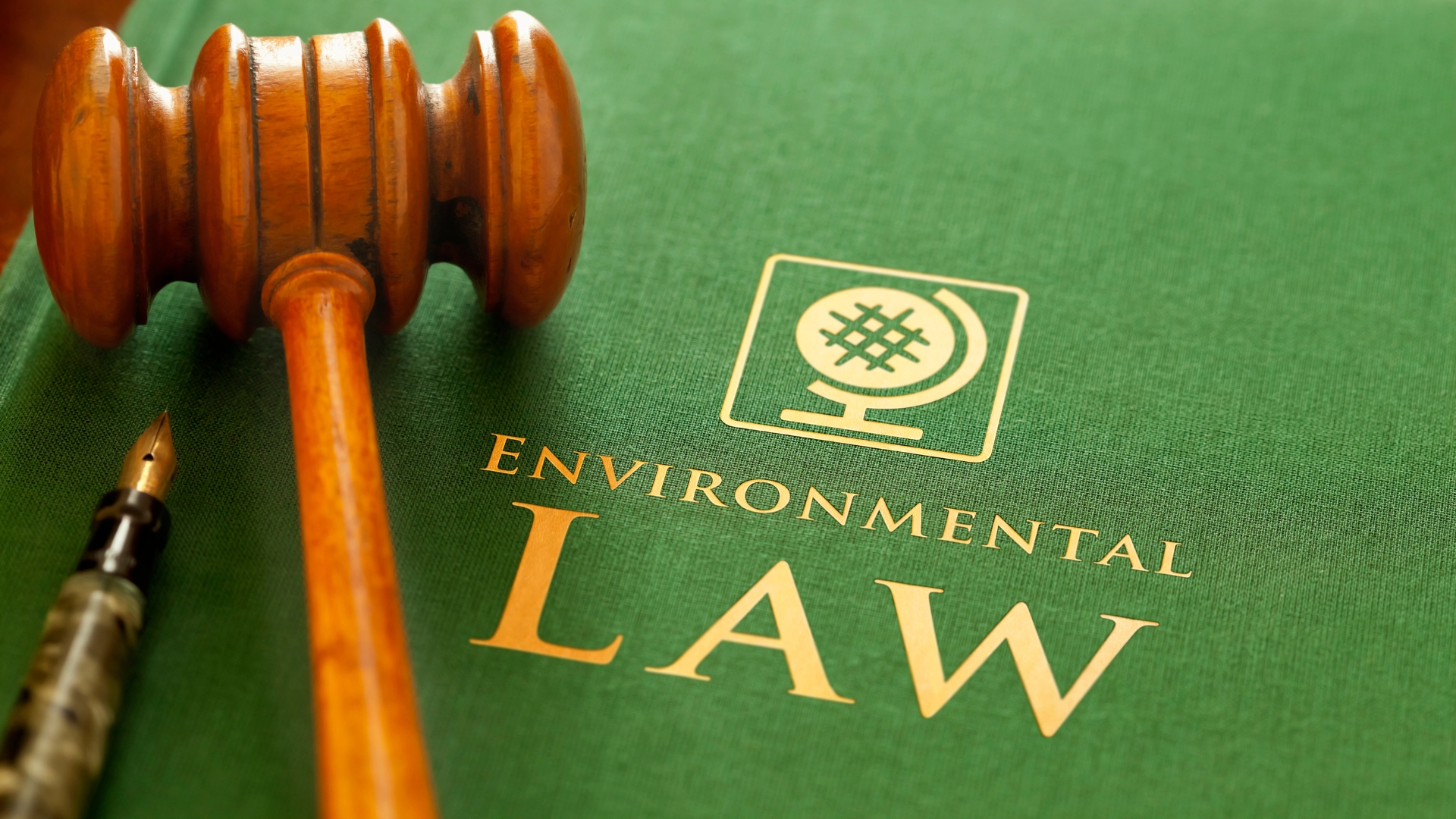 In this article, we will be covering...
The demand for the best online MBA in Resources and Environmental Management programs can be attributed to the growing awareness of climate change and other environmental issues. These online programs are also popular among professionals who want to align the best business practices in their areas of expertise with current and future environmental regulations.

Online MBAs in environmental management and natural resources programs are part of the growing movement known as green MBAs that emphasize corporate responsibility, sustainable business practices, and environmental science. Since these are business administration programs at their core, students also gain graduate-level management skills and knowledge in human resources management, marketing management, and operations management, among others. For this reason, these MBA programs have multidisciplinary approaches that enable students to deepen their understanding of both business administration and environmental management. 
Note that green MBAs come in different degree titles aside from the MBA in Environmental Management programs featured here. Other titles include MBA in Sustainability, MBA in Sustainable Business, and MBA in Environmental Health and Safety. Regardless of the degree title, these online MBA programs enable their graduates to expand their career advancement opportunities, both in terms of vertical and horizontal career growth.
The coursework in typical MBA in environmental management programs and the like starts with business administration courses. Students learn about the best business practices anchored in contemporary business principles, economic and financial analysis, and financial and managerial accounting. 
Then, students tackle the concentration courses that open their eyes to the wide range of environmental issues faced by society and businesses, environmental responsibility over natural resources, and sustainable business practices. While the courses and their description and learning outcomes differ between MBA programs, the common concentration courses include:
Environmental law and regulatory compliance
Environmental sustainability
Occupational Health and Safety Administration (OSHA) compliance
Environmental risk management
Sustainable communities and businesses
Waste management
Online MBA programs offered by the best business schools have the same admissions requirement, quality of instruction, and academic demands as their on-campus counterparts, too. Applicants, for example, must possess a bachelor's from a regionally accredited university with a minimum cumulative GPA ranging between 3.0 and 3.5 on a 4.0 scale; the GPA requirement varies between online programs. Standardized test scores (GMAT/GRE) may or may not be required, but official transcripts, current resumes and personal statements are common admission requirements. 
Online programs also have technical requirements, such as computer specifications and Internet speed, which online students must be aware of before the first day of classes. Online students must also be aware of the class schedules for synchronous courses and the demands of asynchronous courses (e.g., submission of weekly assignments and group work). 
While the graduate outcomes, particularly employment outcomes, are excellent among the best MBA programs, not everybody will benefit from an MBA degree. You must weigh the costs of earning an MBA degree against its benefits – and the cost of an MBA, even in online programs, can be a deterrent. A few of the online MBA programs featured here have affordable tuition rates starting at $9,000, but it isn't uncommon for many online programs to charge upwards of $35,000 for their two-year program of study. 
Fortunately, students in online MBA programs are eligible for federal financial aid, including the Graduate PLUS loan program, Stafford loan, and other federal student loans. Ask the business schools you're interested in about merit- and need-based scholarships, grants, and assistantships that will decrease your out-of-pocket costs, too. Ask current students, alumni and faculty and staff members of online MBA programs about external scholarships, such as those offered by professional organizations, civic groups, and employers. 
At A Glance
The best online MBA programs offering a specialization in natural resources and environmental management, sustainability, and environmental health and compliance, among other related degree titles, have selective admissions processes, rigorous coursework, and excellent graduate outcomes.
Students in these online programs build a robust business administration foundation and an awareness of environmental management concepts, including sustainable business practices, green technologies, and corporate responsibility. Graduates pursue lucrative careers in leadership positions in academia, the business industry, nonprofit organizations, and the public sector.
Best Online MBA in Resources and Environmental Management Schools
Business schools that offer the best online MBA programs with a concentration in environmental management, sustainability, and similar degrees are accredited by one of three programmatic accreditation agencies:
Association to Advance Collegiate Schools of Business-AACSB International
Accreditation Council for Business Schools and Programs-ACBSP
International Accreditation Council for Business Education-IACBE
Of these three accreditation agencies, AACSB International has widely considered the gold standard for MBA programs, with less than 200 business schools awarded the accreditation. 
University of Houston Clear Lake

Online MBA in Environmental Management Program
UHCL's College of Business offers among the best AACSB-accredited high-quality MBA programs in the United States. Among its popular concentrations is the MBA in Environmental Management specialization that brings top-notch business education to working professionals aiming for organizational and environmental leadership positions. Students learn from credentialed professors with real-world experience, not from graduate teaching assistants, and have the opportunity to gain real-world skills themselves via internships. 
Leadership skills development is embedded in every course, too, alongside the technical skills vital to becoming C-suite executives and managers. With an industry-relevant curriculum, the online MBA program ensures that its graduates have the knowledge and skills in business and environmental management. UHCL's graduate outcomes for MBA graduates are among the best in the state, if not the country, with most either gainfully employed or pursuing doctorate degrees six months after earning the graduate degree. 
Students tackle 16-week courses in the 36-credit program. Business administration core courses cover organizational behavior, corporate finance, and strategic marketing. Concentration courses cover environmental issues, environmental law, and environmental risk management.
---
University of Massachusetts Boston
Online MBA in Environmental Management and Sustainability Program
UMass Boston's AACSB-accredited MBA in Environmental Management and Sustainability online program provides working professionals with flexibility in many ways. Students can choose between part-time and full-time enrollment, the courses are conducted asynchronously, and there are three start dates – fall, spring and summer semesters.
Students gain foundational knowledge in the areas of environment and business and climate change in their concentration courses. There are also elective courses that provide flexibility and immersive experiences – students choose between the environmental accounting and finance course, an internship experience, and an independent study with a faculty member. Students also deepen their knowledge of ecological economics, environmental and energy economics, and environmental law and policy.
With such a comprehensive curriculum, it doesn't come as a surprise that UMass Boston's MBA degree holders are highly sought-after by employers! Graduates are well-qualified to pursue organizational and environmental leadership positions in public and private sectors.
---
Southern New Hampshire University

Online MBA in Sustainability and Environmental Compliance Program
SNHU's ACBSP-accredited online MBA program is among the most flexible and affordable programs of its kind. Students can earn the MBA degree in 12 months or complete the program at their own pace, earn industry-recognized credentials, including certifications, and avail of flexible payment plans. 
Students in the MBA in Sustainability and Environmental Compliance concentration learn about business practices in connection with sustainable green technologies. The emphasis is on finding and applying effective, efficient, and responsive solutions to the ecological sustainability issues in society from the perspective of business. 
The rigorous coursework in the MBA in Sustainability and Environmental Compliance program prepares students for the challenging work ahead, particularly in becoming advocates for change. The courses are led by full-time professors whose extensive knowledge of sustainability and environmental compliance was gained from real-world experiences. Many are environmental compliance officers, executives, and advocates themselves and, thus, offer valuable insights into eco-friendly business practices. 
---
Webster University
Online MBA/MS in Environmental Management Program
Students in Webster's MBA and Master of Science in Environmental Management program are ambitious working professionals whose career advancement goals span both business and environmental management leadership positions. Graduates earn two separate diplomas for the MBA and MS degrees upon completion of 54-57 credit hours.
The rigorous coursework features comprehensive business administration core courses covering financial analysis, strategic planning, and quantitative methods. Students also tackle supply chain management, human resources management, and value creation courses. There's a Walker Consulting Project, too, where students learn best practices for adding value to organizations. 
Concentration courses cover environmental science, environmental law, and environmental risk management. Students also tackle waste management, land and water resources and air quality management, and environmental regulations, accounting, and compliance auditing.
Applicants must possess a bachelor's degree and must have completed applied business statistics. The ACBSP-accredited George H. Walker School of Business & Technology has a holistic admissions process that enables applicants to advocate for their acceptance.
---
University of Wisconsin Whitewater

Online MBA in Environmental Health and Safety Program
UW Wisconsin's on-campus and online MBA programs feature the same curriculum and full-time faculty members, but the online MBA program offers more flexibility for working professionals. Students can also enroll on a part-time or full-time basis and, thus, earn the MBA degree at their own pace.
The curriculum of the MBA in Environmental Health and Safety concentration enables students to develop professional-level knowledge and skills in occupational and environmental health and safety issues, as well as the imperative need for organizations in their effective management. Students learn the best communication strategies for influencing and leading organizations toward the adoption of appropriate strategies, and with ethical leadership principles underlying their efforts. 
There's also an emphasis on project management skills development, sustainability leadership, and an international perspective on environmental health and safety issues. Students learn under the tutelage of experienced full-time faculty members with doctoral degrees and active research projects. 
Applicants don't have to possess prior business education at the undergraduate level, not even a business background, to be accepted and thrive in the MBA program.
---
Pennsylvania State University World Campus
Online MBA in Community and Economic Development Program
If you're interested in sustainable development at the community level, you may want to look into the MBA in Community and Economic Development program. The 48-credit program has an interdisciplinary ICE framework – Integration, Collaboration, and Engagement – that emphasizes the teaching and learning cycle. Students learn and apply their newfound knowledge and skills in a real-world business environment, usually in a collaborative arrangement to develop their teamwork and leadership skills. 
The asynchronous courses are complemented by optional synchronous meetings for in-depth engagement. The core business administration courses are in sustainable marketing, financial accounting, and financial management, as well as change management and strategic management.
This is among the most comprehensive natural resources and environmental management-related MBA programs with several concentration courses. These include population and land use, principles and practices of planning, and resilient communities and environments.
Students also choose between an on-campus during the summer term and a virtual residency during the fall and spring semesters. There are also financial aid options, including limited merit-based scholarships. 
---
University of Maine

Online MBA in Sustainability Program
The AACSB-accredited Maine Business School offers a top-notch MBA in Sustainability program where students learn about natural resources and environmental management in the business context. Applicants must be ready for the rigorous admission process that includes evaluation of a bachelor's degree with at least a 3.0 cumulative GPA; applicants with a 3.5 GPA have a competitive advantage. GMAT minimum score for admission purposes is 500, but GMAT waivers are available. 
The courses in sustainability prepare students for the ever-evolving challenges related to sustainable community development, land use and regulation, and other aspects of environmental management. Students choose from diverse courses offered by the University of Maine Law School and the Muskie School of Public Service, resulting in their interdisciplinary training. 
The core courses emphasize sustainable business practices in global marketing, business intelligence, and financial analysis and management, among others. The online MBA in Sustainability concentration courses are Sustainable Communities, Environmental Law and Policy, and Transportation Planning and Policy.
---
Bard College
Online MBA in Sustainability Program
Touted as among the best online MBA in Sustainability programs, such a reputation comes from its full integration of sustainability didactic courses with real-world engagement. Students also benefit from the emphasis on transformational organizational and environmental leadership and entrepreneurship training. Graduates are encouraged early on to change the game and make an impact on environmental sustainability management from a business perspective.
The online MBA in Sustainability program emphasizes the diversity of applications of the knowledge and skills gained. Students in the sustainability concentration learn best practices for both public and private organizations and from innovative sustainable enterprises to Fortune 500 companies. The learning process in the low-residency MBA program includes community-building immersions, in-person interactions, and in-person weekend residencies. 
Students learn the best business strategy and sustainable business principles in the core curriculum. Unique among the MBA sustainable business programs, Bard offers focus areas in Impact Finance, Sustainability Consulting, and Non-profit Management, among others. Sustainable business practices in relation to environmental management are discussed in courses like Principles of Sustainable Management and Strategy for Sustainability.
---
Duquesne University

Online MBA in Sustainability Program
The standout AACSB-accredited MBA in Sustainability program at Duquesne equips students with both theoretical knowledge and practical skills via didactic coursework and consulting projects with the likes of FedEx, Westinghouse, and Heinz. During their studies, students learn the best approaches to solving contemporary and emerging environmental issues from a business perspective.  Students use both qualitative and quantitative methods in the analysis, allocation, and application of the environmental assets and risks that organizations face. 
The online MBA in Sustainability program provides students the opportunity to participate in regional initiatives like Resilient Pittsburgh and Pittsburgh 2030. Many students become involved in sustainable organizations even before earning an MBA degree. The three-semester program prepares students for the challenges of effective and efficient environmental management. 
Students are eligible for merit financial aid, including scholarships and graduate assistantships. Many students are also provided the opportunity to participate in faculty-led research. 
---
Franklin University
Online MBA in Energy and Sustainability Program
Students in the online MBA in Energy and Sustainability program at Franklin University study a wide range of topics in environmental management in relation to renewable energy. The program of study emphasizes a strong business background in analyzing environmental issues in the renewable energy sector in particular and the energy industry in general. 
The IACBE-accredited MBA program features small class sizes that provide students with more personalized learning experiences. Students learn practical skills, green energy technologies, and social change techniques during their stay in the program.
Frequently Asked Questions
What are the career paths for graduates of MBA in Resources and Environmental Management or MBA in Sustainability programs?
With their business management skills and knowledge, professionals with MBAs in environmental management, sustainability, and other related degrees possess a competitive advantage in both organizational leadership and environmental leadership positions.
Examples include environmental health and safety managers, environmental engineering consultants, environmental science and protection managers, and research safety specialists. Among their popular employers are management and scientific consulting firms, engineering companies, and government agencies; the highest-paid professionals are in the water transportation industry, natural gas industry, and manufacturing industry.
Is an online MBA in MBA in Resources and Environmental Management or MBA in Sustainability degree worth it?
Yes, of course! Environmental health and safety managers, for example, earn an average annual wage of $94,461, while environmental engineering consultants make $97,879 – and that's more than twice the median annual wage for all occupations. 
What's next for graduates of MBA in Resources and Environmental Management or MBA in Sustainability programs?
With an MBA in environmental management or an MBA in sustainability, you're eligible for post-graduate educational programs like Ph.D. programs and professional certification programs. These academic and professional credentials will further boost your career advancement opportunities. 
Wrap Up
Online MBA programs offering a concentration in natural resources and environmental management programs may be few and far between. Still, their popularity is rising due to the growing awareness of environmental issues in contemporary society. Their growing importance brings hope that, indeed, human existence on Earth will continue for generations to come because we have professionals looking out for its overall health. 
---
Before you go, see the following: