Free MBA Online "Intro to" Courses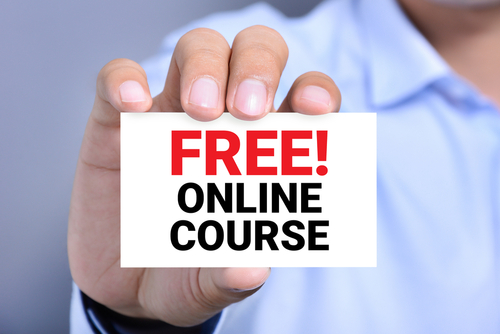 Getting Started: Learning the Basics of Business Management
Check here for general facts and knowledge of the basics needed to excel in Business Management. Be in the know… This is a great starting place!
Intro to Accounting Management
Careers in the field of accounting are plentiful… Learn how to diversify your skills to make yourself marketable to all types of accounting careers.
Learn the foundations of Analytics Management. With this course, you can catapult your career by obtaining a leadership position.
Intro to Cybersecurity Management
The field of Cybersecurity is important and necessary. Today's leaders in this industry must know their stuff! Check out this introductory course today!
The field of Economics provides a wide array of job opportunities. For an awesome introductory course, check this out for your options.
Intro to Entrepreneurship Management
Do you have a great idea? Are you ready to present it to the public? Entrepreneurship Management skills will be the key to your success! Take a look!
The world of Finance can be fun and exciting. If you would like to learn more, check out our introductory guide to Finance for the latest in Financial Management practices and beyond!
Are you interested in traveling abroad? If so, Global Management is for you! Through this exciting career opportunity, you can arrange trade and investments for almost any type of industry.
Intro to Healthcare Management
Now more than ever, the medical profession is searching for qualified personnel. It's your time to enter the field of Healthcare Management! Healthcare roles, whether patient care or administrative, are in high demand. Up your game and check this out!
Intro to Hospitality Management
Hospitality Management… Sounds interesting and exotic, right? Hospitality covers lodging, restaurant, event management, and more. Take a look!
Intro to Human Resources Management
Human Resources Management offers many lucrative job opportunities. While dealing with others in today's world, everything must be done by the book. Learn about the ins and outs of the field here!
There's no doubt about it… Computer-related occupations are on the rise, and here to stay! If you are interested in IT Management, check out this free online information designed to help you get a head start!
Marketing is another lucrative, not to mention growing, field. If you are interested in obtaining a management position, check out this must-read!
For those with a passion for helping others, perhaps a career in Nonprofit Management is for you. Through this free course, you can learn about the history, the hopes, and the opportunities to look for!
See a project through from start to finish… by earning a graduate degree in the field of Project Management. This free course will get you started!
If you're a sports enthusiast, whether a player or spectator, this introduction to Sports Management is an opportunity not to be missed. Check it out!
Intro to Supply Chain Management
Supply Chain Management… another interesting profession to consider. This online resource informs you of the importance of seeing a product or service flow through from conception to the consumer. It's an exciting process. Take a look!
Intro to Sustainability Management
If you're into "Profits, Planet, People," why not focus on Sustainability Management? if you're interested in preserving the world for future generations, check this out!