Courses
Intro to IT Management: Free Online Course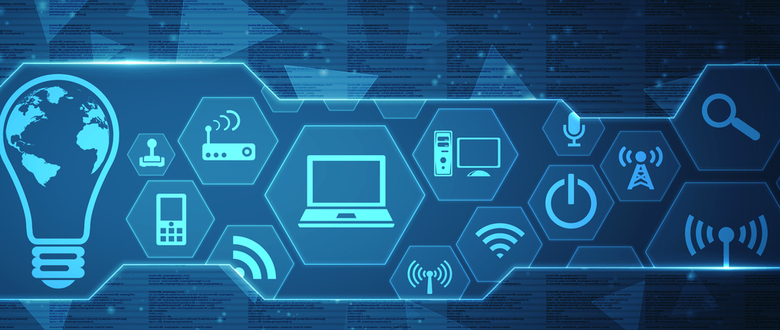 In this article, we will be covering...
Welcome to the IT Management Stack. This free online course in IT management is designed to help students and professionals expand their professional talent stack with an introduction to the IT and management sector. We will start with a general overview of the sector and then dive into changes and opportunities in the field. We will finish this course on how to build up your IT Management Stack.
Build your talent stack in IT management! Let's get started!
How long should this Intro to IT Management course take to complete?
Students will be directed to free articles, videos, and resources, with each section covering two to three hours of material to build a solid IT Management Stack. The end of each section additionally offers students an opportunity to invest in their progression.
While this free online course does stand alone as an introduction to the ever-changing IT management field, we encourage each student to consider how they can capitalize on this experience by continuing to build their talent stack and maybe enter into an advanced management degree like an MBA.
The World of IT Management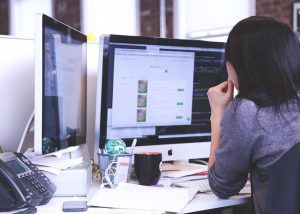 When you hear Information Technology Management, you might just think of the person you call when your computer decides to lose all the data you've been working on for hours, or the copier goes on strike. And while it's true that an IT manager is responsible for such problems, Information Technology is so much more than that.
IT management plays a vital role in virtually every industry today. IT management helps organizations solve problems, run more efficiently, and stay secure. It covers not just the technological infrastructure, from hardware to software, but also the policies that govern an organization's use of technology.
An IT manager ensures that their organization's data is kept safe, the right technology has been purchased, and is being used efficiently. Employees have the technical support necessary to do their jobs. They also keep their eye on how the field of IT management is changing and make appropriate adjustments to their organization's IT.
This post from IBM gives an overview of IT management.
As you read, consider what it is that you find to be compelling about IT Management.
Hardware, Software
Most IT managers have a background in both software and hardware.
Hardware refers to physical devices – your laptop, keyboard, monitor, and printer are all examples of hardware.
Meanwhile, the software is intangible; software includes things like your operating system or programs on your device. Software tells a device what to do and how to do it.
The two are interdependent, so it stands to reason that an IT manager needs at least a basic understanding of both common software and hardware.
Regular audits of both your hardware and software are important to do as an IT manager. For software, it's particularly important to make sure your software is up-to-date in terms of licensing.
But it's also a good way to determine if your organization's software is efficient and if the licenses you have are being used. Unused licenses can not only be vulnerabilities when it comes to legal compliance but also an unnecessary cost to the organization.
A hardware audit is similar in that it seeks to ensure that all pieces of hardware are accounted for, is in good working order, and are being used to their fullest capacity.
Here is an audit checklist for both hardware and software.
If you can, run a software audit at your organization or discuss with another IT manager how they approach a software audit. What did you discover in terms of the value of such an audit?
Networks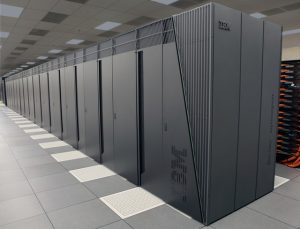 It's not enough to understand the machinations of hardware and software as an IT manager because in our work today, everything is also connected to networks. And while it can be easy to conflate software and networks, they are not the same thing.
This interview covers some of the fundamentals of networks from the perspective of a software professional.
How do you see hardware, software, and networks working together?
Thinking about your IT management career path, what do you need to understand about how networks function?
Especially as remote work over the past couple of years has been and is likely to continue to be the norm for many organizations, understanding how networking works is incredibly important for IT managers. This free course is quite long, but it is a good course to spend some time in. It will help you learn how to configure, manage, and troubleshoot computer networks.
Investment Opportunity
This Google Career Certificate course from Coursera was created in conjunction with Google. It will give you the skills needed to earn an entry-level IT role. You'll dive into common systems like Linux and learn about common tasks an IT professional encounters daily. This course can be completed in six months if you dedicate 10 hours a week to it.
Foundations of IT Management
While we think of IT management as being intimately connected to computers, it would be fair to consider the earliest information technology is, in fact, ancient and has existed for millennia. Ancient technology, like papyrus, clay tablets, and paper, recorded ancient information, making them precursors to what we know today as information technology.
Wayback Machine
It might seem like a stretch to call records of papyrus information technology, but maybe our view of IT is rather limited. As you watch this TED Talk by classics professor Christopher Blackwell, consider your current definition of technology.
If you expand that definition, what possibilities open up?
Harvard Business Review Coining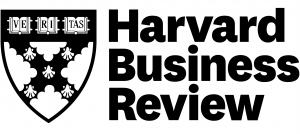 Jumping far ahead chronologically, the first reference to "Information Technology" appears in a Harvard Business Review article from 1958. The piece considers information technology as related to business software, data processing, and decision support.
Stages of Growth
Also appearing in the Harvard Business Review, albeit several decades later in the 1970s, was Richard Nolan's theory of IT growth within an organization. His 1974 article originally laid out three stages of growth, positing a slow adoption of IT for an organization that eventually grows into the "maturity stage." This theoretical model was eventually expanded to six stages by 1979.
Read both of Nolan's articles from the Harvard Business Review from 1974 and 1979.
How have these stages been implemented by organizations when it comes to the use of IT adoption?
What value do you see in Nolan's six stages, if any?
Let's Get Digital
As we noted earlier, you can't have IT without both hardware and software. When thinking about the history of IT, the history of hardware is likely what comes to mind. The IT History Society has a fascinating hardware database that lists IT hardware from as far back as 1873.
But the history of software is equally important. And a huge part of this IT history is around digitization. Read this history of digitization from Forbes.
What have been the driving factors of digitization through the years?
What continues to drive the digitization of organizations?
If the history of information technology is something you love to geek out about, spend some time diving more deeply into the IT History Society's historical resource sites for a virtual treasure trove of IT's history.
This is such a light skim of a deep and complex field. Here are ten more notable moments in IT history to know about.
Are there other developments you can think of that aren't mentioned on this list?
Investment Opportunity
Forward momentum in IT relies on organizational adoption, but this is not always an easy process. Microsoft offers a course to become a Microsoft-certified service adoption specialist. This course uses change methodologies to teach IT professionals how to successfully drive technological adoption. You can audit the course for free with Edx or pay a nominal fee to earn your certificate upon course completion.
Changes in IT Management
Staying Secure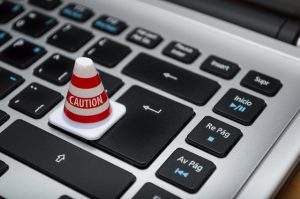 With the near-total move toward remote work for white-collar jobs, IT managers are rapidly moving towards optimizing their organization to be increasingly stable and secure. This means that IT managers will need to pay increasing attention to cybersecurity and risk management.
When the pandemic hit, many IT managers did what they could on the fly to provide security measures, implement collaboration tools, and make sure everyone had the hardware and software they needed to work from home effectively.
As many employers are weighing the decision to stay permanently remote, these are all factors that IT managers will now need to consider in long-term, sustainable ways, perhaps reconfiguring systems and fixes that were only meant to be used in the short term, particularly when it comes to cybersecurity.
What are some considerations your organization made to adapt to the pandemic and the need to work remotely? Here are some best practices to think about when it comes to cybersecurity for remote organizations.
What does your organization currently do or not?
What changes might need to be made for long-term security and IT success?
Multi-cloud
The cloud is the present and future of IT, but it's also evolving. Enter multi-cloud.
Multicloud is when multiple cloud services are used within one structure. The reason for multi-cloud is to eliminate reliance on one cloud provider. Typically, you'll find two or more public clouds used in conjunction with private clouds in a multi-cloud architecture. So this means your organization might use one cloud provider for your SaaS services and a different one or two for your PaaS services, just as a rudimentary example. This article from IBM will give you a nice overview of multi-cloud.
In what ways does building your IT management stack with multi-cloud offer you a competitive advantage?
Multicloud isn't without its downsides, though. Since multiple services are being used, IT complexity, security, and costs increase.
What considerations need to be put in place before adopting multi-cloud for your organization?
Are you interested in digging into multi-cloud? Cisco offers a one-hour course that covers public, private, and hybrid cloud and multi-cloud environments. While it is free, you do need to sign up and give them some basic personal information, however.
Ditching Passwords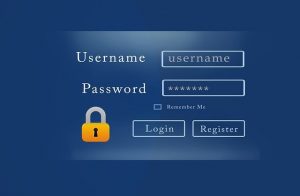 Are passwords soon to be a thing of the past? Passwords and password management have long been a mainstay of the IT department. But Microsoft recently announced passwordless accounts for all users. Instead, users will verify their identity through other forms of authentication.
In theory, passwordless accounts are, in fact, more secure in that, by taking passwords entirely out of the equation, it would be impossible to gain access to an account without the thing you use for your two-factor authentication.
Listen to this Metis Strategy podcast episode with Rakesh Loonkar, the president and co-founder of Transmit Security, as he discusses the opportunities that a passwordless future presents, as well as how to make that a reality.
And for the other side of this conversation, take a look at this piece about why the password isn't dead – at least not yet.
What is your take on a passwordless future?
What considerations do you need to make as an IT manager now with this possibility in mind?
Investment Opportunity
While cybersecurity is its own field, it is deeply interconnected to the work of an IT manager. Building your IT stack with cybersecurity is a great way to be at the forefront of some of the biggest conversations and movements in IT. Here are ten popular certificates in cybersecurity that you can consider if this is an area you'd like to grow in.
Opportunities in IT Management
Democratization of IT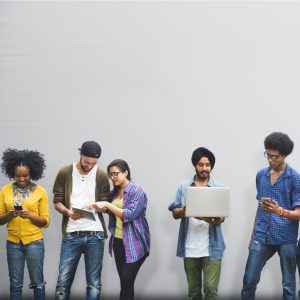 The field of IT has been facing significant changes for years with the democratization of IT. Democratization is essentially the process of making technology more accessible to more people. A centralized authority, i.e., the traditional IT department, while not obsolete, is not required by organizations in the same way it once was.
Think of this democratization as a grassroots, decentralized approach to IT. This article discusses three key waves of democratization of IT that organizations face.
What waves is your current organization experiencing?
How is it handling this (or these) wave(s)?
Zoho Creator is a Platform as Software (PaaS) that addresses democratization changes in IT.
As you read their post on democratization, what do you notice about their emphasis on accessibility and innovation for organizations?
What is your perspective on the benefits or hindrances of the democratization of IT?
As A Service
As we saw when we looked at Zoho Creator, as the democratization of technology becomes increasingly present, we are seeing the rise of what is known by cloud providers as "as a Service" services.
Perhaps the most common example is Software as a Service (or Saas), wherein the software is centrally hosted in the cloud and licensed to users on a subscription basis. Other examples of "as a Service" include PaaS (like Zoho Creator) and Infrastructure as a Service (IaaS), among others. But there are other "as a service" services that together can get lumped into Everything as a Service or XaaS (sometimes also called Anything as a Service, but still abbreviated to XaaS).
This blog post gives a good overview of what XaaS is, as well as the pros and cons.
What strikes you about the movement toward XaaS when it comes to IT management?
To be more specific about XaaS and IT management, this piece from Deloitte discusses how Enterprise IT as a Service can help provide more flexibility for IT managers, thus helping their organizations be better poised to navigate the tumult of the times.
As you read, where do you see value in Enterprise IT as a Service, and where might it possibly take your IT management in the future?
If you'd like a little more insight on this topic, this podcast episode from PwC looks back at where XaaS has come from and into the future with predictions about what it might mean for IT management.
VR & AR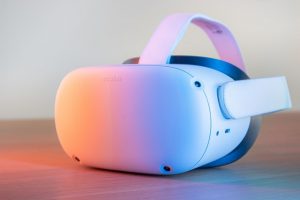 With remote work becoming nearly ubiquitous, virtual reality (VR) and augmented reality (AR) technologies are becoming more common. These new types of realities can be implemented in so many different parts of an organization.
Here are a few examples of ways they can be used in human resources and training, though the possibilities are not limited to just these organizational areas.
As an IT manager, what considerations are needed to help your organization adopt VR or AR well?
If you're curious about the future of this type of technological adoption, this post will give you a few stats to help you form your opinion.
Investment Opportunity
XaaS is built upon the use of cloud computing. One way to build your IT management stack is to take your cloud computing skills to the next level by getting certified as an Amazon Web Services (AWS) Solutions Architect with this course from Udemy. No previous cloud experience is needed for this 24-hour course.
IT Management Talent Stack
Time Management Skills
IT managers typically need to be self-motivated and able to manage projects well on their own. Since IT work can often take longer than expected, it's important for IT managers to assess how long it should take with relative accuracy, stay on top of the timelines, and know how and when to adjust the timelines effectively. Often IT managers also need skills to manage a team throughout the duration of a project.
One area you can grow your IT management stack is time management. This post from The Balance lays out several types of time management skills.
Where do you feel confident, and what types might you need to pay a little extra attention to?
How do you use these soft skills in an IT role?
Tech Skills vs. People Skills
As an IT manager who oversees a team, you might think it goes without saying that you should have strong technical skills. But if you're managing people, there's a balance between your technical abilities and your people skills to be the most effective leader.
Yes, it's important to have solid tech skills, like at least the basics of coding. This helps you understand what your team is doing, contribute meaningfully when needed, and translate effectively to non-tech folks in your organization. At the same time, your technical ability should not overshadow your ability to manage people well.
On which side (technical skills or soft skills) do you feel more confident?
Brush Up Your Coding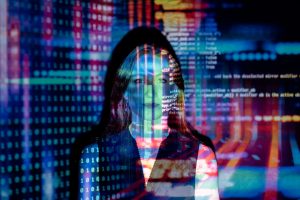 Since we've clarified that having tech skills is important for an IT manager, maybe there are some areas that you could expand or dig into for your IT management stack.
Coding is one of those skills that all IT managers should have at least a rudimentary understanding of, even if it's just for quality assurance purposes. If your coding is a little rusty or if your skills are still nascent, there are a variety of online coding schools that offer free classes and workshops.
Free Code Camp and Codecademy are two well-known and well-regarded sites that you can check out for free.
If you're feeling solid in your current coding languages, consider picking up F#. This podcast episode from Hanselminutes Podcast with Don Syme, the architect to F#, looks at what makes this language unique and valuable.
Fill the Talent Gap
There is a widening talent gap across IT. This gap was already present prior to the pandemic, but the push into remote work and the necessity of making remote work permanent have exacerbated the gap.
A survey from Gartner finds that the biggest barrier to tech adoption with organizations is due to this lack of skills in IT professionals. As you review this survey, consider the areas that are summarized as possible career paths to consider moving into or building on for your existing IT stack. These are areas that are going to be particularly in demand for some time and might provide you with a broader range of opportunities for career advancement.
Investment Opportunity
There is always value in building a network of community and knowledge in your industry, and being a part of a professional association is a great way to do that. There are a variety of professional associations out there for those in IT that you can consider joining. Here's a list that can help get you started on finding the group that is the best fit.
---
To Wrap Things Up
Congratulations on completing our FREE IT Management online course! This concludes our free online course to help you develop your IT Management Stack. We hope it gives you a great foundation to build upon!
Information systems management encompasses many types of duties and skills learned, such as business processes, cloud computing, computer systems, data management, information systems, business operations, customer relationship management, business strategy, digital transformation, and software development, as well as strategic thinking and critical thinking skills, and much more.
Most information systems managers are tasked with working with an IT management team. The business environment includes working in an office setting. To expand your management knowledge, attending additional courses will boost your resume and keep you relevant in the latest and greatest in today's technology.
---
Written by: Tammie Cagle
Before you go, see the following: