Courses
Intro to Global Management: Free Online Course for 2023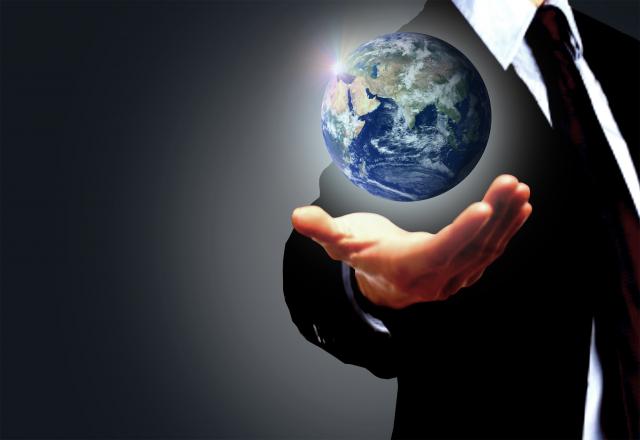 In this article, we will be covering...
Build your talent stack in global management.
Welcome to the Global Management Stack. Our free online course was written to help students build a robust talent stack that begins with a summary of global management. Students will be guided to articles, films, and podcasts about international and global management in this online course. Within each portion, there are two to three hours of content focused on global management.
In this free online course, there are five areas of focus. They are labeled as The World of Global Management, Foundations of Global Management, Changes in Global Management, Opportunities in Global Management, and Global Management Stack. This is a free course, and we have included a variety of free resources. The student, however, will have the opportunity to invest in their global management development at the end of each module.
After you've completed this global management talent stack, you might want to explore pursuing an advanced degree, such as an MBA. However, use this course as a starting point for your career in the ever-expanding field of global management. "Success is where preparation and opportunity meet," stated world-famous car racer Bobby Unser. Now is your chance; let's get ready for your stacking success!
The World of Global Management
The desire to reach across borders and seas has been long felt by leaders throughout the ages. Kings, Queens, and other aristocracies began to barter and trade items connecting businesses globally. Ancient trade routes connected China to the Roman empire, where the buying and selling of Chinese silk became the most popular trade route out of the noted eight. Those eight trade routes were: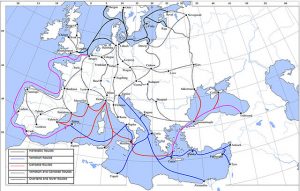 The Silk Road – The Silk Road was the most known ancient trade route, joining China's and the Roman Empire's significant ancient civilizations.
The Spice Routes- These routes were maritime routes connecting Europe to Japan, China, and Indonesia.
The Incense Route -This route was explicitly made for transporting frankincense and myrrh.
The Amber Road – This route connected Europe and the Baltics for the trade of amber found in the Baltic Sea.
The Tea Horse Road – This trade route has a history dating all the way back to 1600 BCE and even held importance up till World War II. It was mainly used for trading Tibetan warhorses and Chinese tea.
The Salt Route – While this was a smaller route, only 62 miles across Germany, it was important in trading salt.
The Trans-Saharan Trade Route – This group of routes existed to connect West Africa and North Africa in trade across the perilous desert.
The Tin Route – This route stretched from England to France to Greece, trading tin, which was used to make bronze.
Survival to Success
Many in leadership had no textbook or manual for success, for they implemented many systems that we use today. Of course, these systems have evolved. The genesis of management was found in Sumer, located in southern Iraq, and was the first urban-based civilization. Grain, animals, perfumes, and pottery were among the items offered to clients in Sumer's thriving merchant society. What was a big secret between the ancient empires on the eight trade routes? Here is a video on Ancient Commerce and Trade.
Management practices have also been traced to Ur (Iraq) in 3000 BC. It is noted that Sumerian priests held the first handwritten records to record business transactions. Here's a scholarly article titled "The History of Management: A Global Perspective" written by Wolfgang Pindur, Sandra E. Rogers, and Pan Suk Kim. The article quotes Socrates from around 400 BC, who stated that management was a competency distinctly separate from possessing technical skills and knowledge. How do you see this as true? In our current business climate, do you see a lot of management separate from technical skills and knowledge?
Process and Project Efficiencies
From the camel to the invention of locomotion, production became a cornerstone in the managerial process globally. Devising methods to manage people, display, and the work environment was essential in the upheaval of the workforce. The Industrial Revolution proved that management was necessary. Systems were needed to be put in place for the measurement of success.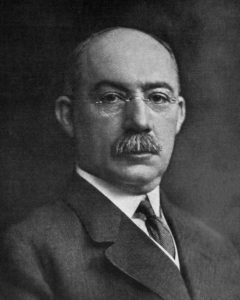 In 1917 Henry Gantt, known to be one of the forefathers of project management, developed the Gantt Chart. A Gantt chart is a bar chart that illustrates a project schedule. Here we start to see the early stages of the development of the spreadsheet.
Demands for higher productivity and efficiency arose due to the introduction of new technology. The concept of work processes was central to better understanding how to conduct business. Managers wanted to know how the work was done and how it affected productivity. The goal was to improve how the task was done.
Learn more about the history of management in this short chapter. They talk about Frederick Taylor as a crucial figure in the development of quantifying human performance. Management's essential purpose, according to Taylor, should be to increase efficiency and reduce expenses. Taylor's beliefs were based on a formula for calculating the number of units created in a given time. How have you seen this type of outlook provide opportunities and problems in today's global organizations?
From the invention of the Gantt Chart and the modern-day locomotion and train travel, management has seen many changes through the years. How has the role of the manager changed in the last 20 years?
Investment Opportunity
Think about enrolling in this specialization titled "Global Procurement and Sourcing." This course will review the critical aspects of global procurement and sourcing and its importance to the firm, stakeholders, and suppliers. This course is offered through Rutgers University and Coursera. It is taught by Don Klock, Adjunct Professor, Supply Chain Management at Rutgers, the State University of New Jersey. While students can enroll in these courses for free, with a small fee, a certificate can be earned.
Foundations of Global Management
What is Global Management? Global management is a clear set of administration, communication, and management strategies tailored to the needs of an interconnected, worldwide community. With the increasing interconnectedness of our world, businesses need managers who understand global management, leading teams, projects, and finances across international boundaries. This includes managing hiring, marketing, finance, sales, and other vital functions internationally. This is an excellent topic to learn about if you want to go out and work in management in other nations or work in an international organization.
Here's a video for Understanding the foundations of Global Management. The professor talks about global consistency and the pitfalls of this theory. How have you seen this play out in the real world? What solutions have you seen, if any, to course correct the idea that the same practices could be used everywhere?
Did you know that Ford Motor Company has a partnership with Chang'An, a Chinese company in the People's Republic of China? Read through this leadership announcement by Ford. For these two companies to be successful, there needs to be an understanding of management and processes from all sides. How can you imagine a leader understanding global management would thrive in this position? What would be blindspots if this leader did not understand the idiosyncrasies of global management?
Global Management Fields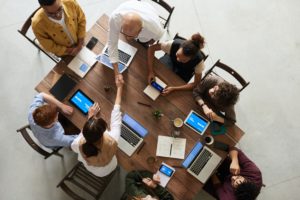 As you learn more about the intricacies of Global Management, here's a great podcast from Global Product Management Talk titled Special: Create Continuous Innovation in Your Organization. What parts of product management require proficiency in global management?
World Institutions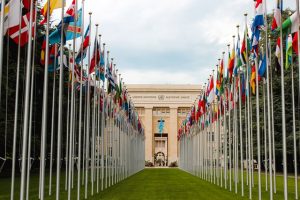 Working in Global Management as a senior manager will prioritize maintaining decorum with your global counterparts. Still, you will also need to forge working relationships with the United Nations and World Bank. The International Monetary Fund, based in Washington, D.C., is largely concerned with country-level issues.
As it is mainly known, the IMF governs international currency and other intergovernmental financial arrangements. Global managers must understand these and the vast number of world institutions. These institutions will have to weigh in on significant business decisions. This may either be directly through negotiation or indirectly through decisions made by the world's bodies.
Investment Opportunity
Consider becoming an annual member of the Business Agility Institute. Members receive access to eBooks, conferences, and global networking. They even have a great podcast to subscribe to with countless episodes on Global Management and marketing.
Changes in Global Management
Research & Markets published a report on their global market industry outlook in 2021. Read through their information here. The critical component that will drive the market's growth is the rising need to improve the quality of decisions and achieve business agility with enhanced effectiveness. The growing demand for faster operational decisions, improved process efficiency, and the compelling need to manage regulatory and compliance standards are at the top of the list for managers.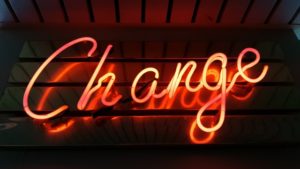 Watch this video on change management from Columbia University. They talk a lot about change management right now and the changes that happened during the pandemic. One of the biggest questions presented is how do people successfully shift during organizational change? While this is always a great question to pursue, how do you think change management and this type of research are helpful when leading a global organization?
Top Five Trends in Global Management
MAKING SENSE OF CHANGE – Many believe that the Fourth Industrial Revolution is happening, and many companies are preparing. Mark Esposito explains that breakthroughs in A.I., digitalization and automation lead to fragmentation and feelings of disillusionment.
TURNING THE MARKET TO YOUR ADVANTAGE – Technological advancements are at the center of our world. As the world and tech evolve, competition is coming from unexpected areas. Managers must be aware of value creation from new and innovative perspectives. FinTech, which took the banking world by storm, has become a lead contender in the banking sector. For a short explanation of FinTech, check out this video.
BECOMING THE DISRUPTOR – Being an active player is vital, not an audience member. Being at the forefront of disruption means leading the market and setting the trends that others will follow.
FOSTERING A CULTURE OF ENERGY – As a leader and manager, your team is your rock. You will not be successful without them and their success. Every player has a crucial position in the mission.
NEXT-LEVEL LEADERSHIP – None of these trends in global management can be capitalized on without solid leadership. As a leader, you need to amplify the impact of your people and your business.
Speaking of leadership, watch this video from Dr. Granholm about the upcoming leadership trends in 2022. What trends do you feel comfortable about? What can you be preparing for?
Investment Opportunity
As we delve more into the ins and outs of Global Management, here is a great book titled Global Business Today.
Opportunities in Global Management
Now shall we fast forward a few years? Maybe you are working on your capstone project and ready to get your MBA. Now we need to put all of that knowledge and experience to work. Having a career in international business allows you to travel and work in parts of the world you have always wanted to visit. This is a growing field, and there are ways for you to step into this industry with your talent and experience. Here's a list of In-Demand International Business Careers:
1. Management Analyst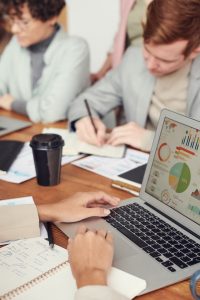 Median Salary: $82,450
Management Analysts are also called consultants. They create innovative ways to improve the company's efficiency. They also advise and support upper management in enhancing company production and performance by evaluating organizational issues, new market expansion programs, and adapting to a different operations strategy.
2. Marketing Manager
Median Salary: $129,380
A Marketing Manager must have a complete in-depth understanding of the business's core principles globally and have a creative vision. Marketing Managers usually work with art directors, publicity and marketing, and executives. Watch this short video on International Marketing.
3. Executive
Median Salary: $104,700
Executives create and plan organizational strategies that align with the company's mission. Global executives supervise company goals, policies, and procedures across international divisions.
4. Human Resources Manager
Median Salary: $110,120
They are in charge of the recruiting and hiring of employees, they also discuss organizational plans with executives, and they serve as a liaison between top management and employees. To learn more about Global HR Management, watch this video.
5. Financial Analyst
Median Salary: $84,300
Financial analysts create reports, facilitate/ guide investment activities, and develop strategic planning to support the long-term financial goals of a company.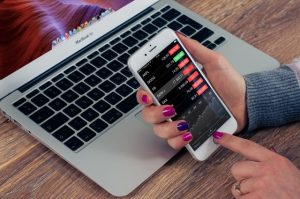 6. Economist
Median Salary: $102,490
Economists study the production and circulation of resources, goods, and services by analyzing data, developing theories, and evaluating economic issues. They work in various fields, including education, development, and healthcare. For a good introduction to international economics, check out this video.
7. Policy Analyst
Median Salary: $115,110
Policy analysts research and offer answers for a wide range of political concerns, including homeland security, healthcare, and environmental policy. They examine governments, political trends, legal systems, and other related problems, and their research helps inform public policy. To explore the career of a policy analyst, check out this short video.
Now that you have taken a deep dive into some of the top global management careers take a moment to reflect on your goals and talents. What careers jumped out at you? What careers do you want to learn more about? What talents stacks do you still want to build?
Investment Opportunity
Here's a great book on the global job market titled "Working in the Global Economy: How to Develop and Manage Your Career Across Borders" By Roblyn Simeon. The reader will:
• Learn how to research national markets to identify opportunities
• Find information on regions and companies where careers are flourishing
• Find out about certifications that help with global employment
• Learn how to build and mobilize networks
• Learn about international-oriented business sectors and opportunities
• Identify education opportunities at home and abroad
• Create strategies for developing and managing a career
Global Management Talent Stack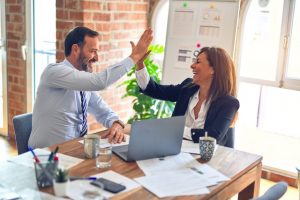 What's in your toolbox? You will need more than just a degree to succeed in Global Management. Are you a leader? Having a passion for business is only half of what you need to succeed in Global Management. You must also have a passion for language and dealing with customers and leaders on a global scale.
Understanding different software systems globally is an essential key as well. When seeking positions in upper management, you are held accountable for more than the average employee. Your level of responsibility is judged and how you adapt to high-stress situations is essential.
Leadership Style
What type of leader are you? Everyone has their particular management and leadership style. Every leader needs to figure out which one works for them and for their organization. Learn more about eight different types of common leadership styles. Which kind best fits you?
8 Styles of Leadership
Democratic Leadership
Autocratic Leadership
Laissez-Faire Leadership
Strategic Leadership
Transformational Leadership
Transactional Leadership
Coach-Style Leadership
Bureaucratic Leadership
Take some time to listen to this podcast on global leadership. Episode 96 is Leadership Lessons from a Navy SEAL. It discusses how leaders can stay calm and make decisions during high-stress situations.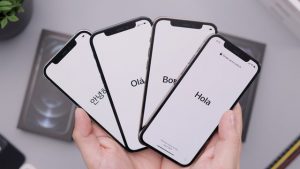 Language Barrier
Another great skill to develop in global management is stretching yourself to learn more about other languages and cultures. Learning more about different countries' traditions and native languages can be a game changer.
Duolingo is a free app you can download to start learning another language. From Spanish to Korean and Swahili to Czech, this app can get you started building language bridges with your global business partners. Download the app and start exploring.
For some good insight on bridging cultural barriers, check out this article from SHRM. Out of the ten suggestions, pick two that you can start implementing.
Investment Opportunity
Many countries use English as their primary language, but countries like Argentina, Hungary, Denmark, Malta, and China. If you would like a little more intense language help, here's a great website where you can find a tutor to work with you one on one to develop your linguistic skills in other countries.
Have you finished your undergrad degree? Have you started looking into programs that fit your expectations for an Online MBA program? These are the questions we need to start answering as you prepare for a career in Global Management. What type of program do you want to train in? Do you want to study abroad? We want you to make a plan. Remember, those who fail to plan, plan to fail.
---
We have reached the end of our free online course for the Global Management Stack. Building a solid foundation is of utmost importance. We expect you can use this information to stand on as you continue to stack knowledge and skills within Global Management.
Please listen to this humorous yet inspiring Ted Talk with Chris Smit as we end this course. You got this!
---
The Importance of Global Management in Today's Economy
Global management is becoming increasingly important in today's economy as businesses become increasingly interconnected and interdependent internationally. Global management strategies allow businesses to take advantage of new opportunities for growth, explore untapped markets, and leverage the strengths of different countries to gain a competitive advantage.
Global management also helps businesses to manage risks associated with cross-border operations and ensure compliance with local laws and regulations. Additionally, global management is becoming increasingly crucial for businesses as technology advances, making it easier for organizations to access a larger pool of resources, talent, and capital.
To Wrap Things Up
Managing a business internationally requires special skills to provide specific types of relations regarding business practices overseas.
A global manager will manage finance practices and other business activities for an organization's global community.
An international career can be fun and exciting for those who want to travel, learn a new language, and experience a new culture.
To become part of a global management team, begin your journey by earning your MBA in Global Management. Many schools offer a degree program in global management at this education level.
---
Written by: Tammie Cagle
Before you go, see the following: