Courses
Intro to Human Resource Management: Free Online Course for 2023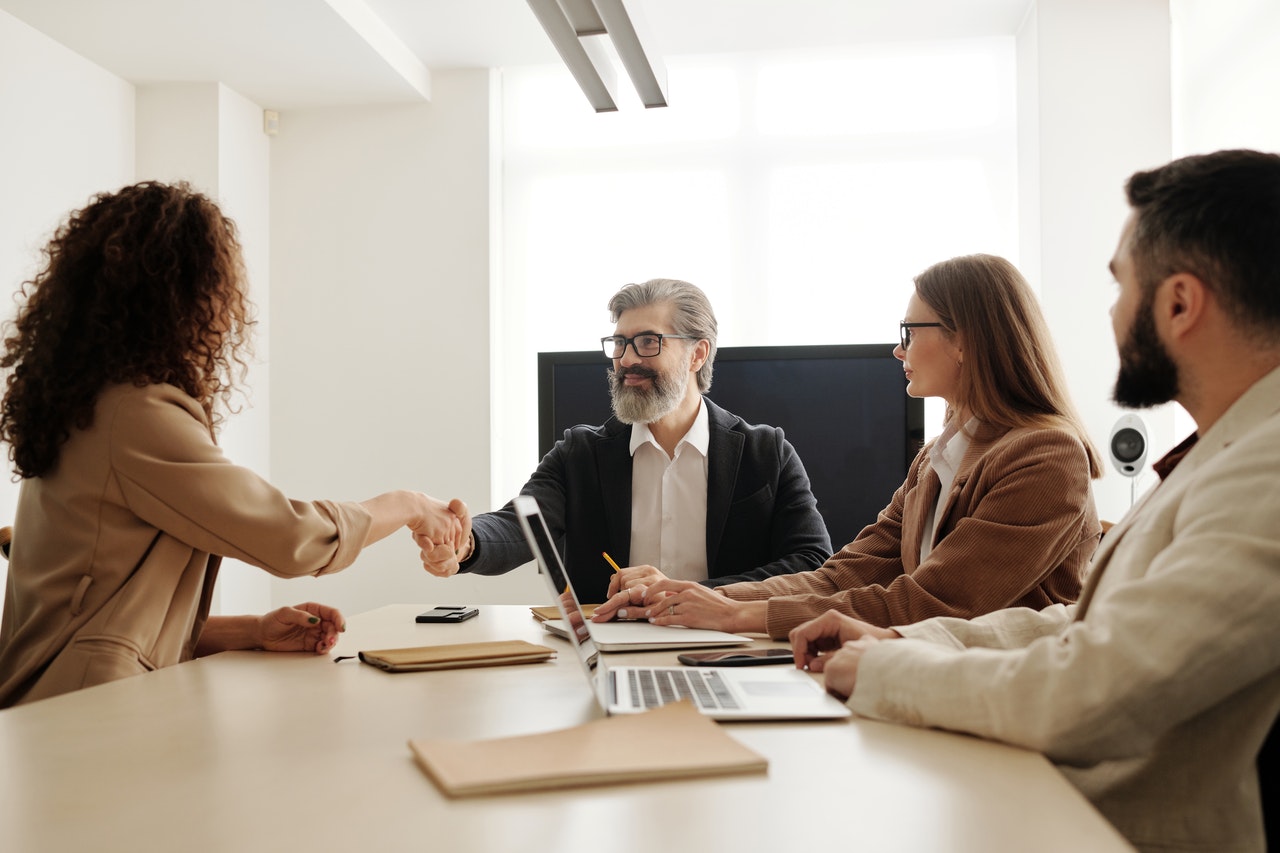 In this article, we will be covering...
Build your talent stack in human resource management.
Welcome to the Human Resource Management Stack. We have the student in mind as we developed this free online course. It was written to help students build a robust talent stack with an intro to human resources and other components within its field. This Human Resource Management Stack will direct students to articles, videos, and podcasts related to human resources. There are approximately two or three hours of material centrally focused on human resources within each section.
In this HR management stack, there are five areas of focus. They are labeled as:
The World of Human Resources,
Foundations of Human Resources,
Changes in Human Resource Management,
Opportunities in Human Resources,
and Human Resource Management Stack.
This is a free course in strategic human resource management, with multiple free resources included, but at the end of each section, the student will have an opportunity to invest in their human resources development.
"I am convinced that nothing we do is more important than hiring and developing people. At the end of the day, you bet on people, not on strategies." – Lawrence Bossidy.
Often we sit and think about our next moves in our careers. We have jobs that seem uneventful and tedious. We might even see someone in a position that we feel we could do better, but we don't have enough training or the proper degree to fulfill that job description. If you have clicked on this talent stack, you are someone who believes in people and the human resource management field.
You are a motivator, and you think that human resources are the nucleus of businesses and corporations. As you read this human resource management stack, we hope that you take inventory within your toolbox and start to level up for that next step in your career. That may be applying to an MBA Program or applying to be the head of human resources. The world is yours, and it is ripe for the taking in the human resources field. Break out your journal; let's write the vision and make it plain.
The World of Human Resources
No matter our position or level of education, we have had to deal with the human resources office. Often when we hear about the human resources office, we think of being terminated from our position or that some disciplinary infraction needs addressing. But there is more to this critical area than the negative connotations of the job.
When did this begin?
Product Over People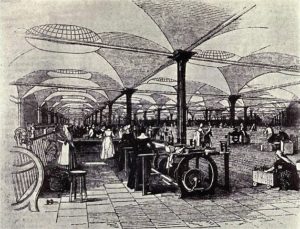 It is documented that the formation of human resource management began in the 18th century. This idea was built upon the principles that Robert Owen and Charles Babbage created during the industrial revolution. These men believed that the workers were a crucial piece in the daily functions of businesses. They thought that the well-being of the workers was beneficial to a great product, and without a positive and healthy workspace, companies would not survive.
Before these findings, the workplace for many was hellacious. Work conditions before the industrial revolution did not fit anyone. The workplace was often cruel and not equipped to handle the needs of the workers. Child labor, along with deplorable working conditions, was widespread before the industrial revolution.
The focus was often on the product and not the people. Product over people and processes was the norm for many businesses, which led to the inception of human resource management. To hear more about the lives of the workers, listen to this Industrial Revolutions Podcast. Take note of all the ways that the lower-level workers took most of the risk and pain during the booms and busts within the industries.
Frederick Winslow Taylor coined the term scientific management, also known as Taylorism. He strived to improve economic improvement in manufacturing jobs. Later, Taylor honed in on the aspect of labor and injury. Taylor was an advocate of the worker, and he firmly believed that you should pay the worker and not the job.
Workers' Experience
Through time, Human Resource Management has evolved, and with technological advances, the field is growing. This HRM is the only term in business that deals with the overall experience the worker will have from start to finish. HRM encompasses recruitment, compensation, rewards, career management/ development, and retirement. The HRM development caters to the worker, and they protect the rights of the workers. Workers can come to the HR department for grievances and file complaints. Check out this lecture to learn more about Human Resource Management's origins and how it has evolved.
Careers
What type of career can I have?
Working in Human Resources doesn't necessarily mean that you will handle the dark sides of the industry. There are many areas within the field to pursue based on your skill set, interests, and talents.
Human resources management careers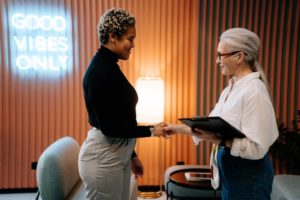 Human resources assistant
Benefits administrator
Payroll Specialist
Training Coordinator
Compensation Specialist
Training manager
HRIS Specialist (Human Resources Information Specialist)
Employee relations manager
Benefits Manager
Human Resources Manager
Working in HR can be very rewarding but highly competitive. To pursue a career in this field, you need to have a degree from a four-year institution and as many certifications as possible. Becoming a Human Resources manager will take a little more experience and education. Building an MBA stack in this field would be a great idea if you look to move into more of a leadership role. Take a look at this website to learn more about the specified areas listed above and the salary cap.
Investment Opportunity
Many have claimed to be the forefathers of the human resource movement, but The Visible Hand: The Managerial Revolution in American Business is a book written by American business historian Alfred D. Chandler delves further into the origins and infrastructure developers in the industry. The book can be purchased here.
Foundations of Human Resources
Can you authentically say that you have a heart for people and specifically people in the workplace? The Human Resources department wields a heavy hammer. The nature of the decisions made within this department can be drastic. It takes someone ready to deal with the workers and the executives. Here's a class with Dr. Armin Trost giving us an introduction to the field.
Let's look at the field from a very different perspective in order to give you examples from all sides. In a Youtube video titled "The Dangers of the Human Resources Department," Gonzalo Lira/ Coach Red Pill discusses the not-so-fun aspects of the job. Do you feel that the Human Resources department's primary function is to protect the corporation from its workers? Did this video broaden your perspective on Human Resources?
No matter your side on this question, we also know that when you know your job, you do your job, and there are seven HR Basics that we have found that are used globally.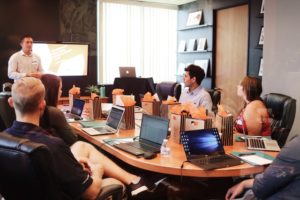 The Seven HR Basics
Recruitment & selection.
Performance management.
Learning & development.
Succession planning.
Compensation and benefits.
Human Resources Information Systems.
HR data and analytics.
As mentioned above, many have credited themselves as being the forefather of the movement. Let's dig deeper and look at what the top academic institutions are using in their curriculum for Human Resources.
Here's a Lecture by Dr. Armin Trost where he focuses on the process after someone is hired. Performance and learning are two key points here. Do you feel that learning is an essential part of working for a company? How would you construct or facilitate training/ learning for your employees?
Investment Opportunity
Please take advantage of the free resources, but we want you to be diligent and look into these investment opportunities. Here's a class taught by Mary Glanville at UCI on the Foundations of Human Resource Management. Vibrant Publishers has released a great resource to check out by Jaquina Gilbert. Her book, Human Resource Management Essentials You Always Wanted To Know (Self-Learning Management Series), is available for purchase on amazon.com.
Changes in Human Resource Management
Slaves, serfs, and indentured servitude had their roots in the management of workers. Although inhumane, barbaric, and archaic, principles have changed with the evolution of time and people demanding better treatment on the job. Do you believe the development of human resources is moving in the right direction? Read through this essay chronicling the changes in the field.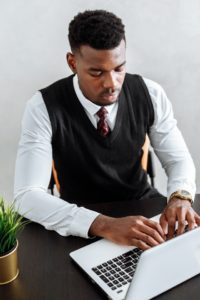 Back in the day, you had to come into the office, fill out a paper application and play the waiting game with the hopes of getting an interview for a job. Times have changed, and there is an app for everything. The days of old-school hiring practices are over.
With time there have been many advancements within the human resources arena. This department was called personnel in the past. Companies wanted to ensure their employees, and their humanity was valued. Diminishing the ideal of product over people but cultivating relationships and establishing loyalty has become the new goal.
We have noticed that there have been five areas that consistently change within the human resources domain. Those five areas are:
Recruitment and Hiring – As mentioned above, many companies utilize technology and streamline their website to be user-friendly when seeking candidates. Job fairs have been a great source to interview and evaluate potential team members. Time is currency, and this is a great way to see more candidates in one sitting.
Employee Engagement – Companies have found that when the workers are happy, production is excellent. Little things like company excursions, kickbacks, and surveys have made the workplace worker-friendly, and workers find comfort in these little things.
Training and Development – Many companies invest in their staff and prepping them for promotions through in-house training and development. Technology is the epicenter of this area.
Performance Management and Evaluations – HR Managers like to track the success of their staff. Due to the advances in technology, HR teams can track analytics from the hiring date. Benchmarks can be reviewed through HRIS software and data collection.
The Dynamics of HR Itself – Acting students are taught to keep it fresh, be malleable and search for discoveries. HR departments are moving with the times, and if you are stuck on one particular process, this is a field that might not be for you. It was Dolly Parton who said, "We can not direct the winds, but we can adjust the sails."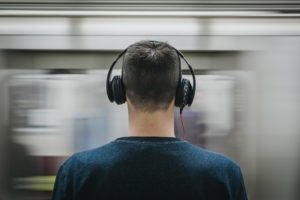 Here we have found the holy grail of HR podcasts. Do you have some knowledge in the HR field and are looking for more information about the trends in the business? A great place to start is the HR Party of One Podcast hosted by Sarah Hecht.
Investment Opportunity
Coursera offers a class through the University of Minnesota titled Human Resource Management: HR for People Managers Specialization, taught by John Budd. There are three main focal points in this class, according to the course description:
Understanding different approaches to HR management and appreciating the diversity of factors that motivate workers.
Learning and applying best practices for hiring, rewarding, and managing employee performance.
Avoiding critical mistakes in managing human resources.
Opportunities in Human Resources
Supply and demand have caused many businesses to grow, and this growth has driven the need for more workers, and specific processes and departments are needed for hiring. Do you believe there is an opportunity for change and elevation within the HR field? In a webinar through Walden University, we are introduced to the different options within HRM. As they asked in the webinar, what is your career? Do you plan to work at the entry-level of Human Resources, or do you plan to work your way up to a Human Resources Manager?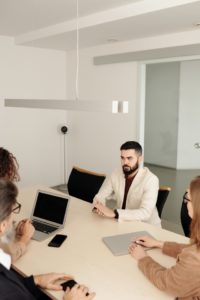 Get In Where You Fit In
What are your strengths and weaknesses as related to human resources? Do you like finding diamonds in the rough? Are your managerial skills proficient? These are some of the questions you should ask yourself as you prepare for your training in the human resources field.
Always remember that the more you know, the more you grow. On indeed.com, we found 12 common areas of specialty that many people seek training and employment in the HR field.
Common Types of Human Resources Specialties and their national average salaries:
Depending on your experience and education, many within the HR field work their way up in the department. I like to attribute the HR department to the world of secondary education. You can get degrees in educational leadership and become a principal upon graduation, but if you don't have any experience as a teacher, department chair, or assistant principal, coveting the top spot is almost impossible.
We encourage you to learn every aspect of HR, from recruitment to benefit management to labor relations and policy enforcement. Having certifications and those respected areas will help as well. Do you know what the future looks like in this industry? For more insight, check out this seminar led by Dr. Dave Ulrich. What things make you excited when pondering the future of HR?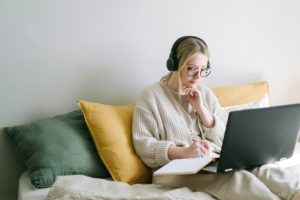 Are you ready to apply to an MBA Program? Do you know how you want to build your MBA stack? Do you know what department has piqued your interest? Here's a podcast titled #worktrends with Meghan M. Brio. This podcast centers on current hiring trends within the HR field and more. The Talent Culture website is filled with podcasts, articles, and HR Tech.
Investment Opportunity
We are almost done with this course! We want to pause for the cause and offer an addition to your toolbox. Here is a great book that we think would be an excellent investment for your future in human resources; the 8th edition of Fundamentals of Human Resource Management by By Raymond Noe and John Hollenbeck and Barry Gerhart, and Patrick Wright.
Human Resource Management Stack
You will hear it repeatedly mentioned that the more education and training professionals have under their belt, the better the chances of landing a job in the field of their choice. In the Human Resources field, you can start at entry-level work per hour or have high education to land a salaried position. According to the Franklin University blog, many professionals come from a generalized educational background.
While you can work in this complex and exciting field with an associate's degree or bachelor's, an MBA is a pinnacle that many want to achieve. With an MBA in this field, many become Human Resource Managers and later move into executive leadership. Here is a 10-part online course with an in-depth introduction that will give you insight into HRM. The objective of this course is to:
1. Demonstrate comprehensive knowledge of the activities and decisions for ongoing employment relationships and management, including recruitment, training, health and safety, HR laws, motivation, and productivity of organizational employees.
2. Develop different paraphernalia for recruitment, TNA, selection, and performance appraisals.
3. Demonstrate leadership by contributing and discussing relevant expertise in HR, communicating with and assessing professional colleagues, and evaluating and managing teams.
4. Conduct your internal research on HR-related problems within the workplace and communicate results effectively to others.
Skills
What skills do you need?
From solid leadership skills to communication and organizational skills, there are many areas you need to be well versed in as you prepare to make a career in this area. According to the Academy of Innovative HR, there are 12 areas any HR generalist needs.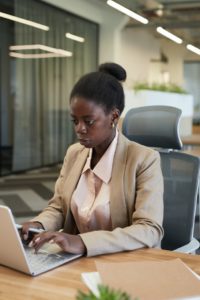 1. Communication skills – Working in HR, you serve as the medium between the employees and the corporate office. Being able to have clear communication skills is a top priority.
2. Administrative expert – Being able to handle the day-to-day functions of the office remains essential for those working in HR. Can you multi-task and delegate?
3. HRM knowledge and expertise – Do you understand the field both from experience and an educational standpoint? Understanding policy and labor laws are essential.
4. Proactivity – Being able to see the problem before they arise is a great trait. Do you intervene and find an anecdote, or do you stand by?
5. Advising – To advise, one must be a great communicator. We use knowledge and skill in the HRM field to work with managers and develop strategies for them and other employees.
6. Coaching – A great leader coaches others to be their best and empowers them with the skills to become a leader.
7. Recruitment and selection – Being able to find the right people for the job is essential. Are you able to see beyond someone's skill?
8. HRIS knowledge – Having an understanding of SAP and Oracle is imperative working in HRM.
9. Intercultural sensitivity and language skills – If your company works globally, you must adjust your communication skills according to how that country and culture communicates.
10. Analytically driven and oriented – Do you have an understanding of key HR metrics? Knowing Excel is a great advantage.
11. HR reporting skills – Creating and reporting HRIS data is crucial within this section.
12. Teamwork – Sounds basic, but there is no I in T-E-A-M. Are you a team player?
Working in HRM takes all of the items listed above but being a great leader is the greatest asset to back the training and knowledge obtained in this field. What do you believe is the definition of authentic leadership? Do you have the qualities to lead? What is your leadership style? Here is a leadership seminar by the University of California at Irvine to listen through as you develop your ideas of leadership in the workplace.
Investment Opportunity
Here is another opportunity to invest; this audiobook is an excellent addition to your toolbox. The Empathetic Workplace 5 Steps to a Compassionate, Calm, and Confident Response to Trauma on the Job By Katharine Manning and Narrated by: Simona Chitescu-Weik.
We are so excited about your new journey in human resources, and with the proper training, certifications, and experience, you will surely be an asset. Stay in the game, and remember you are on the road to success. It may be long and daunting, but you are on your way.
Are you a good fit for Human Resource Management?
Human resource management requires specific skills, such as solid communication, organizational, and problem-solving skills. Consider your current skills and experience, as well as any potential areas for growth, to determine if you would be a good fit for the role.
---
To Wrap Things Up
This finishes our free online course to help you develop your human resource management stack. We hope this HR stack gives you a great foundation to build upon!
Within your Master of Business Administration degree program, you may want to focus on Human Resource Management, particularly if you are seeking a position as an HR Manager.
For the Human Resource Manager, the Bureau of Labor Statistics reports an average salary of $126,230 per year, with the highest 10% earning upwards of $208,000 annually.
HR professionals oversee talent management, employee training, regulatory compliance, employer-employee relationships, personnel administration, organizational development, employee benefits, employee compensation, worker safety, workforce productivity, and more.
HR functions in conjunction with business administration departments to ensure that an organization's personnel, financial, and business-related operations run smoothly and efficiently to business objectives. Human Resources departments are a crucial component of all industries, as all employment laws must be enforced.
HR positions include all levels, from assistants to upper management and everything in between. A master's degree is often required for a leadership position in the field of Human Resources.
---
Before you go, see the following: