Courses
Intro to Analytics Management: Free Online Course for 2023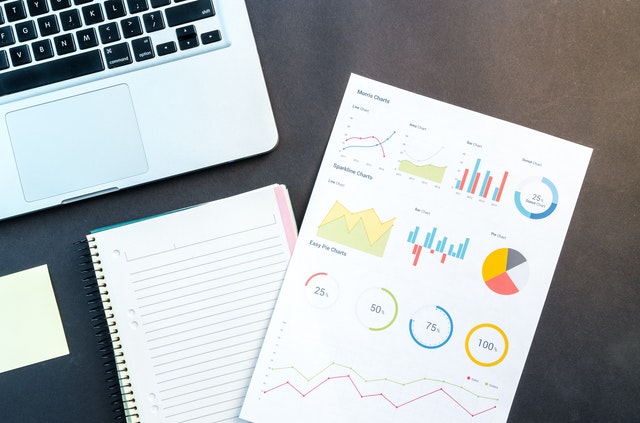 In this article, we will be covering...
Build your talent stack in Analytics Management.
Welcome to the Analytics Management Stack. This free online course is designed to help students expand their talent stack with a foundation in analytics and analytics management. We will cover a general overview and the foundations of analytics. Then we will dive into changes and opportunities that are taking place in this complex field. We will finish out on how to advance in building your Analytics Management Stack.
Students will be directed to free online videos, articles, and podcasts related to the analytics industry. Each section holds two to three hours of material centrally focused on building a solid Analytics Management Stack. Students will learn more information and explore resources related to the public, private, and voluntary sectors.
In this Analytics Management Stack, there are five areas of focus. They are labeled as:
The World of Analytics Management,
Foundations of Analytics Management,
Changes in Analytics Management,
Opportunities in Analytics Management,
and The Analytics Management Talent Stack.
The end of each section holds an opportunity for students to invest in their learning. Other than each section's investment opportunity, this is a completely free course with free resources included.
Take advantage of this educational opportunity, make notes and analyze your talent stack. Where are your opportunities for growth? Where are your strengths? What innovative ideas and experiences can you bring to the field? What is your Unique Selling Proposition? Use this information as a starting point when you consider your future in this exciting field. Some professionals should consider more advanced business and management educational avenues, like an MBA degree. Here is your opportunity. Now, let's prepare for your success!
The World of Analytics Management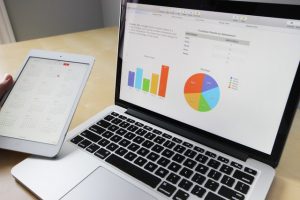 What language do you speak? Do you speak Hadoop, BlockChain, or Big Data? Do you speak the language used within the analytics management world? We ask this question because there is a different type of jargon used within this field of work.
So before we get deep into this Analytics Management Stack, let us learn more about the world of analytics. Those who work in this field will find themselves spending plenty of time developing and implementing intricate tools and strategies that will be turned into raw data that will be used for business insights.
These insights are often used for decision-making and strategic planning across high levels of the business. Here is some information about an Analytics Manager's job description:
Job Overview
An analytics manager is an important member of a data analytics team who manages the people and processes in charge of accurate data collection, modeling, and analysis. Candidates for this position should be able to see solutions in complex data sets and have a keen business mindset to transform data insights into organizational opportunities.
Analytics Managers are critical for company-wide work. They work closely with leaders across the whole organization in order to support and implement informed, data-driven decisions. These leaders leverage data insights into initiatives to support overall business success.
Analytics Managers ensure data accuracy. They consistently report critical information by designing and creating processes and procedures for analytics employees. They use advanced analytical techniques like data modeling and predictive modeling to interpret company data. Analytics managers must apply their knowledge of data analysis to solve real-world business problems faced by current global companies.
Responsibilities for Analytics Managers
Lead projects using advanced data modeling and analysis methods to discover insights that guide strategic decisions and uncover optimization opportunities.
Build and maintain reporting systems, data models, data automation systems, dashboards, and performance metrics to support critical business initiatives.
Create technical processes to address business issues and opportunities.
Oversee the reports and insights that analyze business functions and critical operations, and performance metrics.
Recruit, train, and supervise analyst employees and teams.
Ensure the accuracy of data of reporting employees.
Manage the processes for data intake, validation, engineering, modeling, visualization, and communication deliverables.
Examine, interpret, and report results of data analytics to stakeholders in leadership.
Oversee the data/report requests process.
Develop and implement quality controls and standards to ensure quality, organizational expectations, and regulatory requirements.
Anticipate future demands of people, technology, budget, and business initiatives and create or implement solutions to meet organizational needs.
Organize and drive successful completion of data initiatives through effective management of analysts and data employees and effective collaboration with stakeholders.
Communicate results and business impacts of data insight initiatives to stakeholders within and outside of the company.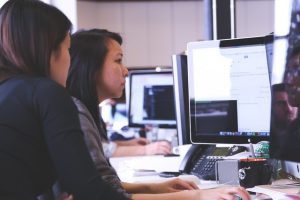 Working in this field is not as simple as cutting on a computer and sending an email. You must have extensive knowledge of IT as well as business principles and management. Do you have excellent management skills? Are you a self-starter with extensive ability in computer systems and IT?
Here's a tremendous online business analytics seminar from The Great Learning. The course discusses how analysts turn data insights into bite-size nuggets, essentially acting as a translator between data and your business colleagues. Think about your talent stack so far and what you can add to become a better translator in your organization.
As you begin to ask yourself questions about this industry, think about how you can improve your talent stack as you prepare to enroll in an Online MBA Program. A Journal of Business Analytics article titled Defining Business Analytics: An Empirical Approach by D.J. Powell gives more insight into analytics management. As you read through this article, pause at the word cloud in figure 10 in the section labeled "real-world business analytics course projects." Are there any industries listed that surprise you? What insights about analytics can you gain from this visual?
Investment Opportunity
If you are new to these free stack courses, we will introduce you to the investment opportunity section. Here is where you take your thoughts and ideas to the next level and make a monetary investment. Here's a course on Udemy titled Introduction to Business Analytics 2021 (How to Build a Profitable and Winning Company Using Business Analytics). Students will start developing abilities necessary for any business environment, mainly when working for a large blue-chip corporation and running a complex business. Take some time to check out this Udemy course and get up close and personal with the beautiful world of analytics management.
Foundations of Analytics Management
From algorithms to website funnels, systems have been put in place to measure the engagement and popularity of a product or person. Now we ask who is responsible for these systems. Well, you guessed it. Analytic managers and their teams are the masterminds behind these systems. This is just the tip of the iceberg. We need to know more about the foundation and the origins of this much-needed division within the business landscape.
Internationally, companies look at raw data and figure out ways to increase sales, target new customers, and implement systems for their departments as their company grows. The idea of Big Data can be hard to put your head around but having training in systems such as Hadoop prepares you for this vast and crazy world of business analytics management.
Michael J. Beller and Alan Barnett define business analytics in their book Next Generation Business Analytics. They state that "business analytics refers to the skills, technologies, and practices for continuous iterative exploration and investigation of past business performance; to gain insight and drive business planning." Analytics cover every area within the business, such as:
Finance
Sales
Marketing
Social media
Search engine optimization (SEO)
Consumer data
Target audience data
eCommerce
Human resources
and much, much more
Think through the organization that you are currently in. How does analytics affect different divisions within the company? Where do you see areas for improvement?
The 1800's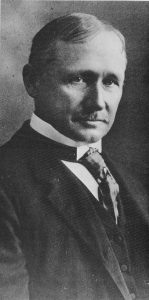 So, where did all of this start? The first use of data used as a competitive advantage in business dates back to 1865. During this time, Mr. Richard Miller Devens described how a banker was continually one step ahead of competitors by gathering information and acting on it before anyone else. This clarifies that professionals relied more on data and empirical evidence rather than gut instinct.
At this time, Frederick Taylor introduced a term to the business world called scientific management. The idea behind this concept was to measure labor, the body mechanics of the workers, and the tools used to gauge the worker's productivity. Those times were archaic and placed product over people.
We had to examine this system implemented by Taylor because this was the springboard to what we all know now as business analytics management. While this method was used in-house with employees, it later ventured out into the consumer market.
Modern Data Analytics
Read through this timeline of business analytics from the Institute of Business Management and Research. How do you see business analytics driving the professional world, as well as our private world, throughout the years?
Gartner, a tech research and consulting firm, discusses the 7 Foundations of Modern Data Analytics and Governance. Revenue growth, cost optimization, and an outstanding customer experience are three areas where executives and stockholders find solace in good data. This is where you come in to collect this data and learn about these seven principles as you start to assemble.
1: Align data and analytics governance with organizational outcomes
2: Maintain a model of accountability and decision rights
3: Implement trust-based governance
4: Value digital ethics and transparency
5: Consider risk management and information security
6: Deploy governance training and education
7: Encourage cultural change and collaboration
Read through the article and take note of the seventh principle, where they mention digital fatigue. This is a critical area where analytics managers shine with their translation skills. Take note of your organization. Do you see any lags where data needs to be addressed and simplified for easier implementation?
Here's an opportunity to take an entire course on data analytics for free with Simple Learn. While it is lengthy, during this course, you will have a chance to perform a case study and learn more about Python. Do you know what Python is and how it is used?
Investment Opportunity
Here's a great investment opportunity. Check out Foundations for Analytics with Python: From Non-Programmer to Hacker 1st Edition by Clinton W. Brownley. With this book, you will be able to:
Create and run Python scripts
Use Python's CSV module to read and parse CSV files
Read multiple Excel worksheets and workbooks with the xlrd module
Perform database operations in MySQL
Create Python applications to find group data, and specific records, and parse text files
Build statistical graphs and plots with matplotlib, ggplot, pandas, and seaborn
Produce summary statistics, estimate regression, and classification models
Schedule scripts to run automatically in both Mac and Windows environments
Changes in Analytics Management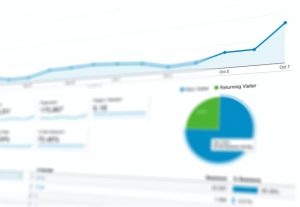 In the 1800s, Frederick Taylor and his idea of scientific management revolutionized the business community. Since then, there has been nothing but upward mobility and technological advances that have made this business management division lucrative, influential, and a necessity internationally.
10 Data & Analytic Trends
Augmented Analytics – Augmented analytics will continue to grow and be a significant factor that organizations are looking for when deciding on outside analytics resources. Read through this expert interview with Marc Preusche. Is there anything about this field that gets you excited?
Augmented Data Analytics – Manual data management duties could be decreased by almost 50% in the near future through automated workflows and machine learning.
Continuous Intelligence – Continuous intelligence combines real-time data and instantaneous analyses with transactional business activities.
Explainable AI – According to Odoscope, Explainable AI are models that can be easily identified and understood by consumers and not just based on algorithms.
Graph Analytics – It is projected that using graphs for visual representation will continue to grow annually by up to 100%.
Natural Language Processing – There is a commodity within the human voice. Last year, half of the analytics queries were already generated by voice input (NLP), search, or automatic, and will it continue to grow?
Commercial AI & ML – By next year, major vendors' commercial cloud-based services will hit a 20% market share in the data science platform market.
Blockchain in Analytics – blockchain tech has been listed among the technologies that will revolutionize commerce for some time.
Persistent Memory Servers – Persistent memory will make up more than 10% of in-memory computing memory use.
Data Fabric Designs – By 2022, tailored data fabric designs will be used primarily as infrastructure. Probably especially with analytics platforms like Webtrekk or AT Internet.
These ten trends are currently in use, with advances continually evolving. Read through this analytics trends blog. What do you see that has already been implemented, and what is set for the future of business analytics?
Also, here's a fun podcast called the Analytics Power Hour, hosted by Michael Helbling, Moe Kiss, and Tim Wilson. With over 178 episodes, this podcast is sure to delight your interests with trends and hot topics within analytics management. Pick one or two episodes to start with and dive in!
Investment Opportunity
Coursera offers a specialization in AI Product Management. While these courses are free, you can invest a nominal fee and receive an official certification from Duke University. Here's what students will learn in these courses:
Identify when and how machine learning can be applied to solve complex problems.
Design AI product experiences that meet ethical standards and protect privacy
Led machine learning projects using the data science process and best practices from the industry.
Identify and reduce privacy risks and ethical risks in AI.
Opportunities in Analytics Management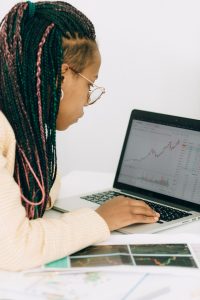 The days of crunching numbers, data, and statistics have grown into a vast division within many popular businesses in America and across the globe. There are many roles within organizations that rely upon the expertise of analytics managers. Here are their average annual salaries:
Director of Analytics – $147,147
Analytics Manager – $121,232
Analytics Consultant – $93,629
Business Intelligence Analyst – $95,838 per year
Data Analyst – $75,253 per year
Data Scientist – $91,494
Data Engineer – $90,963
Quantitative Analyst – $82,879
Data Analytics Consultant – $78,264
Operations Analyst – $67,353 per year
Marketing Analyst – $66,571
Project Manager – $73,247
IT Systems Analyst – $68,807
Transportation Logistics Specialist – $79,000 per year
Like any other industry, you must start from somewhere and set goals to be at the top. Finding your way within this industry can take some time, and we want you to be prepared as you enter this field of study and work professionally. The more you know, the more you will grow in this industry. It's great to read and research, but hearing advice from peers who have insight into the industry is paramount. Do you have a career portfolio? Here is some career advice from Senior Data Analyst Jenny Tumay.
Do you have an analytics portfolio? Here's a blueprint from Coursera that can help even with your prior experience.
Investment Opportunity
Here's another opportunity to invest. Here's a great class offered through Coursera titled Google Data Analytics Professional Certificate. In this class, you will:
Gain an immersive understanding of the processes and practices used by data analysts in their job
Learn critical analytical skills (data cleaning, analysis, & visualization) and tools (spreadsheets, SQL, R programming, Tableau)
Clean and organize information for analysis, and complete analysis and calculations using SQL, spreadsheets, and R programming
Visualize and present data findings in dashboards, presentations, and commonly used visualization platforms
Analytics Management Talent Stack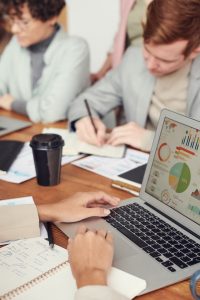 While there are many jobs available within the analytics arena, many professionals have their sites in management positions. To work in analytics management, there are a few qualities that we have to examine. What's your management style? Are you a leader or a follower? Can you multitask and delegate? Are you a good leader?
Watch this interview with John C. Maxwell as he talks about high-level leadership and impact theory. What can you glean from this interview about your leadership strengths and opportunities for growth?
Leadership Track
Let us not forget all the skills needed to be successful in analytics management. Indeed.com has compiled a list that we feel is an excellent jumpstart to building your talent stack for this field.
Complete your education. Analytics managers must hold a bachelor's degree in information technology, computer science, or another field related to data analysis. Many organizations require managers to hold a master's degree in a data-related area. Some companies also prefer business administration or management.
Gain experience. Analytics management roles usually come after many years of experience as a data analyst. You can work from junior to senior data analyst as you gain experience.
Obtain additional certifications. Many organizations require analytics managers to obtain analytics software certifications to display understanding and expertise with their software.
Develop your career. After obtaining an analytics management position, your next steps include developing your management experience and leadership qualities to become an IT department manager or information systems director.
Some other essential skills for an analytics manager include:
Team leadership and management
Written and verbal communication and interpersonal skills
Understanding of data visualization, big data, and testing tools
Programming language skills and knowledge
Critical thinking, problem-solving, and conflict resolution
Presentation and persuasion
Level-Up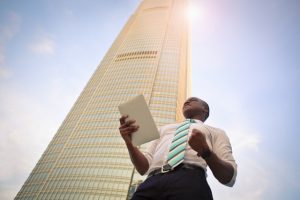 In such a highly competitive industry, candidates need to make sure they stand out and have as much training and experience as necessary. The more certifications you have, the better. You can increase your skill level in data science and analytics with the certifications listed below.
Certified Analytics Professional (CAP)
Cloudera Certified Associate (CCA) Data Analyst
Open Certified Data Scientist (CDS)
Microsoft Certified Azure Data Scientist Associate
Microsoft Certified Solutions Expert (MCSE): Data Management and Analytics
EMC Proven Professional Data Scientist Associate (EMCDSA)
IBM Data Science Professional Certificate
Do you believe it is necessary/ worth getting a certification? Here is an excellent perspective from Alex, the Analyst. As you start the journey to build your talent stack, here is a great video to help you develop your resume.
Investment Opportunity
Here's your final investment opportunity. As mentioned by Alex, the Analyst, here's the link to the Microsoft Data Analyst Certification.
Another great resource is John C. Maxwell's book The 5 Levels of Leadership: Proven Steps to Maximize Your Potential.
Whew! Talk about data overload! We want to ensure that you have all the information you need as you start your journey to becoming an analytics manager.
---
How can Analytics Management assist growing companies?
Analytics management can help companies identify opportunities for improvement and new areas for growth.
Companies that use analytics management can make more informed decisions and take action faster than those that don't.
Analytics management is becoming increasingly important as data becomes more accessible and easier to analyze.
Companies use analytics management to gain insights into their customer base, optimize operations, and identify new opportunities.
Analytics management can also help companies identify trends, measure the success of marketing campaigns, and track customer loyalty.
The use of analytics management can help companies reduce costs, increase efficiency, and improve customer satisfaction.
---
To Wrap Things Up
This finishes the free online course to help you develop your Analytics Management Stack. We hope it gives you a great foundation to build upon!
An analytics management program is designed to instruct on data collection and management, therefore, providing an excellent and valuable service to all types of industries.
An MBA stack program in analytics management includes coursework in business intelligence, international business, predictive analytics, business processes, data mining, computer programming, prescriptive analytics, and more. You'll learn how to solve problems, analyze data, and use analytics tools in a plethora of business opportunities.
---
Written by: Tammie Cagle
Before you go, see the following: