Courses
Intro to Supply Chain Management: Free Online Course for 2023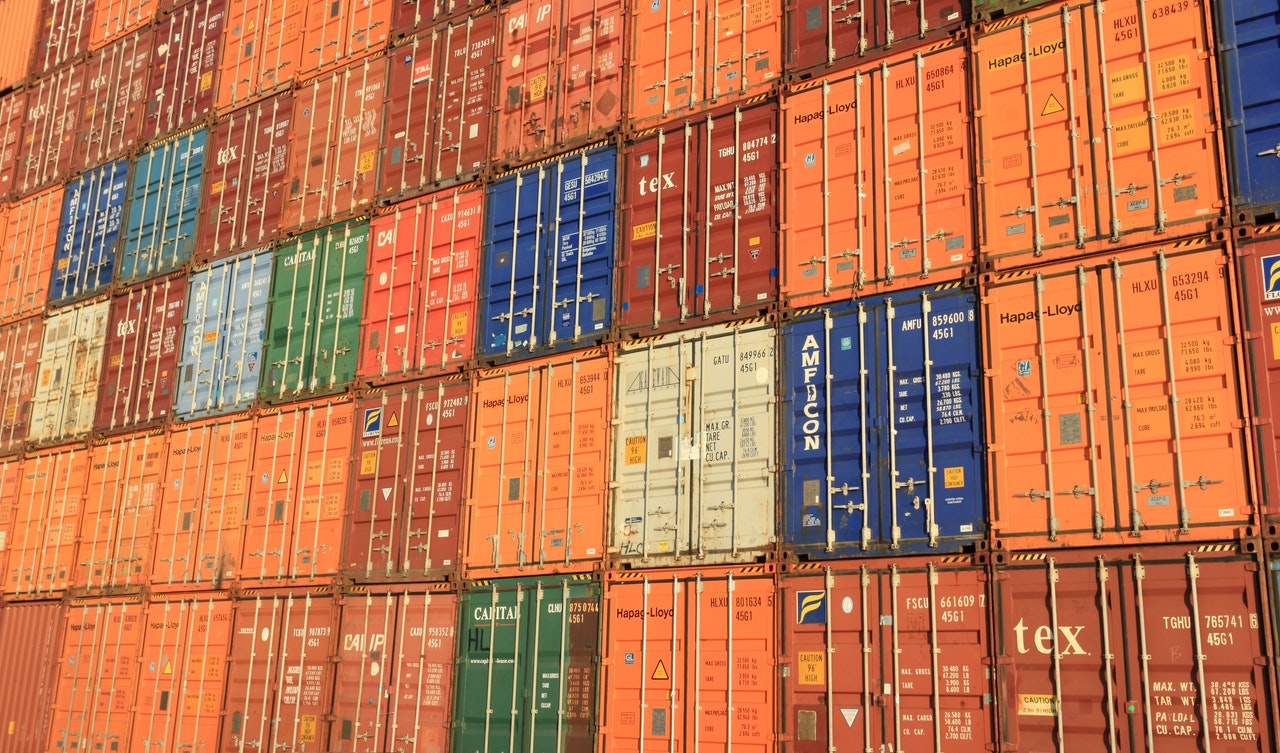 In this article, we will be covering...
Build your MBA talent stack in Supply Chain Management.
Welcome to the Supply Chain Management Stack. This free online course in supply chain management is designed to help students further expand their talent stack with an introduction to this critical field. We will cover a general overview and the foundations of supply chains and the rise of supply chain management, check out some of the changes and opportunities in the field, as well as ways to build up your supply chain stack.
This online course points students to free videos, podcasts, articles, and many other resources. Each section will provide two to three hours of learning material for your supply chain management stack.
At the end of each section, there will be an opportunity to invest in your learning. This free online course can act as a lone introduction to supply chain management, but we encourage students to also consider how this information can help build out their supply chain management stack. Some should even consider other educational avenues, such as an advanced degree like an MBA.
The World of Supply Chain Management
What Is a Supply Chain?
A supply chain is everything in the creation of a good or service, from its development to its sourcing to product, through to logistics, and all the systems needed to facilitate these stages. This includes technology, people, organizations, and resources involved in the creation and subsequent sale of a good or service.
Here's a video that covers a bit more about what a supply chain is and some examples. You'll notice supply chains are everywhere. Take a common product and see if you can trace its supply chain based on what you know about where and how the product was made.
What Is Supply Chain Management?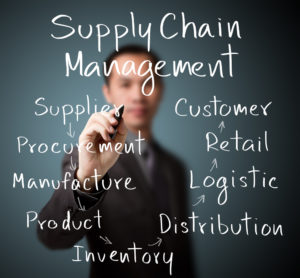 Supply Chain Management (SCM), is the management of the flow of goods or services from their starting point as raw materials to landing in the hands of the end-user as final products. Supply chain management looks to maximize value for the customer and hold long-term competitive advantages with competitors by being as economical and efficient as possible.
One main idea of supply chain activities is understanding that whenever a good or service ends up in the hands of an end-user, getting it there was the cumulative work of multiple organizations, which, when combined, make up the supply chain.
Here's a great overview of SCM from IBM. From your reading, what do you think is the primary indicator of successful supply chain management? Where is the value of SCM?
The Supply Chain Manager
The supply chain manager oversees the logistics of the supply chain from start to finish or some part of that process. The supply chain can be broken down into typically five parts: strategy, source, manufacturing, delivery, and return.
Here's a brief description of these five parts, with a sixth (location) added. What do you think about the addition of location? Are there other parts that you feel could also be included when it comes to thinking about the efficiency of the supply chain?
The supply chain manager's job is to keep the cost low and efficiency high because the productivity of a supply chain directly impacts an organization's bottom line.

There are many options when it comes to a role in Supply Chain Management. Here are some descriptions of a few of the more common positions you'll find in the sector. Is there a particular path that is of interest to you? Regardless of your role, those in supply chain management should have strong analytical, organizational, and finance-based skills.
One of the best ways to develop your supply chain management stack is to learn about the topic as much as you can. Spend some time listening to the Council of Supply Chain Management Professionals podcast.
In particular, listen to their most recent state of the logistics episode to give you some insights into the field of supply chain management as it currently stands. What piqued your interest in this (or another) episode?
Investment Opportunity
Join the Council of Supply Chain Management. Membership gives you access to webinars, training, conferences, and other resources. But it also provides a valuable connection to other supply chain managers, and those relationships can help you deepen your understanding of the field and expand your career possibilities, as well as offer a way to give back to others coming up behind you. Joining a professional organization like CSCM is a great way to build up your supply chain management stack.
Foundations of Supply Chain Management
While supply chains have been around for ages, it wasn't until recently that the entire supply chain structure of a good or service was looked at more holistically. Businesses focused on what was happening in their section of a supply chain but not outside of it, and no one was managing the entire chain. As a result, supply chains were ineffective. So what changed?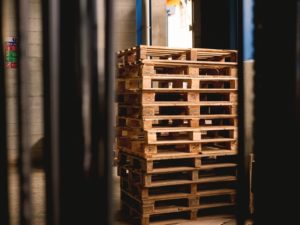 You could say that supply chains really began to expand with the advent of first the railways and then combustion engines, which helped move goods across wider regions than previously possible. And the evolution of wooden pallets and forklifts around the same time offered an easier and more efficient way to stack, store, and move large quantities of goods.
It's probably not something you thought you'd spend much time reading about, but this piece gives you a brief overview of the history of pallets. What does this simple piece of equipment allow for when it comes to supply chain possibilities?
Frederick Taylor
Someone influential in the realm of supply chains was Frederick Taylor. In the early 1900s, Taylor, considered by many to be the father of industrial engineering, focused much of his career on industrial efficiency. Taylor wrote about his efficiency techniques in his book, The Principles of Scientific Management. If you're focused on the management side of supply chains, this is an excellent piece to add to your management stack. In 2011, the Academy of Management voted it as one of the most influential books on management of the 20th Century. What are your major takeaways from Taylor's work in regard to supply chain management?
Containers and Highways
During World War II, the supply chains for military supplies became of vital importance with the war-effort manufacturing boom, and the optimization of pallet storage and handling systems continued to help increase the efficiency of the movement of goods.
In the mid-1950s, the shipping container was invited, and along with it came the logistics and support needed to make these pieces of equipment work. While a box, much like a pallet, might not seem revolutionary, containerization had a significant impact on our ability to transport goods.
One advancement was because shipping containers are intermodal – that is, they can be used on different types of transports, making handling and moving them easier and faster. Understanding containerization is an important aspect of understanding supply chains. Even if your work doesn't involve shipping container-type supply chains, the concepts behind them can be applied broadly to the field. As you read this article on intermodal shipping containers, what takeaways can you apply to your own experience in supply chain management?
Another shift in supply chains in the mid-20th century was the movement away from railroads and more toward trucking as the federal highway system was built. You can learn about the "Interstate Era" from the Federal Highway Administration.
Computerization of Data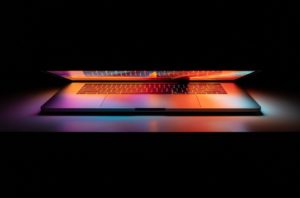 In the 1960s, we saw the rise of the computerization of data when IBM developed a computerized inventory management system. The use of computers streamlined logistics which meant better and more efficient systems could be implemented and tracked.
In the 1970s, the first warehouse management system that worked in real-time was installed, and barcodes became commonplace, further digitizing supply chains.
Then, in the early 1980s, logistician Keith Oliver coined the term "supply chain management" with a vision of tearing down organizational silos. At the same time and into the 1990s, personal computers meant better access, and new technologies were built with tools like flexible spreadsheets that made logistics execution easier. These improved systems for supply chain management included the first enterprise resource planning systems.
Today, there are many ERP systems to choose from. This article and video give you an overview and history of various ERP systems. What are some signs that an ERP system is a good idea for an organization? How do ERP systems help with supply chain management?
If you are interested in going a bit further into the foundations of supply chain management, check out this article and this one, each of which touches on slightly different aspects of the field.
Investment Opportunity
Take this Supply Chain Management Specialization from Rutgers University through Coursera. This specialization is for beginners in the field to get a grasp of the foundations of supply chain management and can be used as a springboard into an MBA with a supply chain focus.
Changes in Supply Chain Management
The COVID-19 pandemic rocked the world's supply chains, and the effects have been profound across all sectors. Demand and production, as well as consumer spending, continue to be disrupted as weaknesses in our global supply chains are uncovered. It has been a reckoning for supply chain managers as historical data that was once used for forecasting is no longer relevant. As a result, supply chain managers had to adapt to using real-time data in a way they hadn't needed to previously. This video from Forbes looks at the disruptions to the U.S. food supply during the pandemic. What are all the different ways the supply chain has been affected?
This webinar covers predictive analytics, machine learning, and data-driven decisions around supply chain management. How are these new ways of examining data fundamentally changing how our supply chains run?
Check out this podcast episode from Talking Logistics on vulnerabilities in the supply chain for a deeper dive into this topic.
Going Green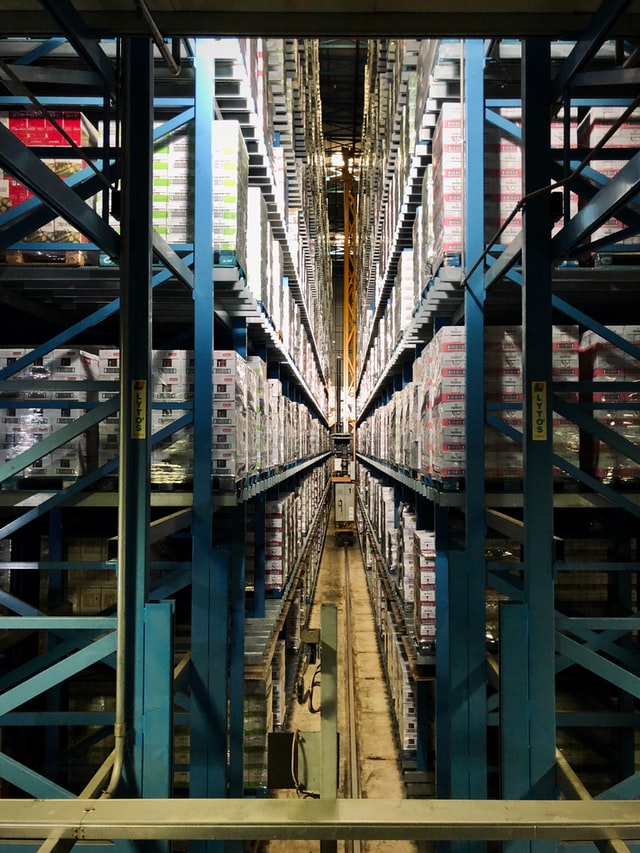 One trend in supply chains is a movement toward more sustainability, which is influenced by both consumers and environmental advocacy groups. This is partly because supply chains are huge contributors to greenhouse gas emissions due to their high volume of electricity and transportation needs.
Warehouses are one aspect where supply chain managers are working to make the supply chain greener. While relocating to a different warehouse isn't always possible, there are ways to make a current warehouse more sustainable, particularly around heating and lighting, which you can read a bit more about here. What are some other relatively low-cost but effective ways to help make warehouses more sustainable?
Another aspect of the greening of the supply chain comes from the use of AI technology. As we discussed earlier in this section, the global pandemic highlighted weaknesses in supply chains when it came to forecasting. With large-scale wildfires, flooding, and other climate disasters on the rise, climate change presents similar issues for supply chain logistics.
Some AI can provide insights into climate impacts on global supply chains. Here's an article that looks at one such system called Climate AI. Where do you see the value in this type of technology when it comes to sustainability? How else might AI be used more broadly in supply chain management?
There's much that is changing in supply chain management at the moment. Here are a few other trends the Association for Supply Chain Management has noted in the industry. What trends do you feel are the most impactful as a supply chain manager?
Human Rights Issues
In many ways, this change goes hand-in-hand with the movement toward more sustainable supply chains, but questions and challenges around the ethics of human rights in the global supply chain are one of the most talked-about trends in the industry at the moment. Recently, the American Bar Association put out a report on suggested clauses in contracts to protect workers in supply chains. You can read more about this here. What is the importance of such clauses for supply chain managers?
There has also been a lot of conversation around the need to screen suppliers in supply chains to evaluate possible human rights and environmental abuses. Here's an article that looks at Germany's recent decision to require companies to vet their suppliers. What do you think about this type of requirement? Where do you see it connecting to the sustainability movement?
Investment Opportunity
Earn a certificate from the Association for Supply Chain Management in warehousing or procurement or a Supply Chain Operations Reference endorsement. You can also become a member of the ASCM for discounts on the certifications. It can also provide you with an opportunity to get connected to other supply chain professionals and access to other professional development and events.
Opportunities in Supply Chain Management
The Circular Economy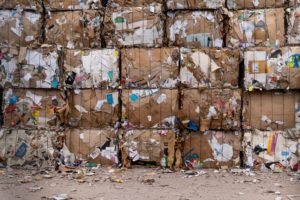 Despite the focus on efficiency within supply chain management, the consumption of goods means a high degree of wastefulness. There are multiple reasons for this, but part of its the fact that it costs less, and our supply chains are built to more easily source new materials as opposed to using recycled or reused materials.
But this linear economy is not sustainable in the long run, and the global supply chain has a massive opportunity when it comes to establishing a circular economy rather than a linear one. If you are not familiar with the concept of a circular economy, watch this TED Talk for a simple explanation. Where do you see opportunity within the supply chain in a movement toward a circular vs. linear economy?
When it comes to supply chains in a circular economy, in some ways, they look similar to the linear economy supply chains we're all used to. But there are two critical differences between them, which you can read about in this article. How do you understand the concept of reverse logistics when it comes to a circular economy? And what do you think about the idea that a circular economy is counter to the way many products are built today with concepts like planned obsolescence?
Spend some time listening to episodes from the Supply Chain Revolution podcast. This whole podcast is focused on supply chain management from the perspective that supply chains can be sustainable and circular, diverse and equitable, and innovative. How do the perspectives in this podcast challenge the traditional view of supply chain management?
New Ways to Shop
The global pandemic has created new ways of shopping for the average consumer. Consumers have gotten used to not purchasing goods from brick-and-mortar stores – a sentiment that was already happening pre-pandemic and has rapidly increased since March 2020. Supply chains for e-commerce differ from supply chains for brick-and-mortar locations. Thus, it is vital for supply chain managers to understand the differences and understand how to optimize the two.
Check out this guide that will lay out the ins and outs of e-commerce supply chains. What are the primary differences between traditional and e-commerce supply chains? What are the most important considerations for supply chain managers to think about in regard to e-commerce?
Blockchain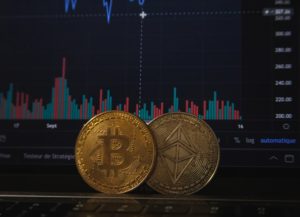 First, blockchain is a term that seems to pop up frequently but is also one that many don't really understand. If you're unfamiliar with blockchain, this article will give you a primer.
One of the major advantages blockchain has going for it when it comes to supply chain management is that its decentralized nature helps make things more efficient when it comes to time saved, though that's not the only reason to use blockchain. This article covers how blockchain can benefit supply chains and ways to implement it. Are there aspects of blockchain that are concerning from a supply chain perspective?
This presentation from IoTex looks at how blockchain can be used to enable new supply chain capabilities. This presentation goes very in-depth on the subject, but what are some possibilities for how blockchain can help support a supply chain?
Investment Opportunity
Take this Udemy course on blockchain in supply chain management that will teach you how blockchain can be implemented to create more efficient, transparent, and secure supply chains. This course will take you two and a half hours to complete, and you will earn a certificate of completion. It's a beginner-level course, so no previous experience with blockchain is needed.
Supply Chain Management Talent Stack
Supply chain management is an essential aspect of our economies – one of the main drivers that allow the world to function in the way we are accustomed to. As you think about your supply chain management stack, what are some of the reasons you're interested in the field? What are some of the positive or important areas that supply chain management brings to how our supply chains function? This article lists 10 of these very reasons. Were they similar or different from the things you identified?
Work Your People Skills…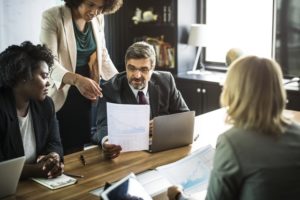 One vital aspect of supply chain management is being able to create strong relationships between the various people in a supply chain, such as suppliers, customers, and vendors. These relationships have the potential to be viewed as mutually beneficial for the various players, which improves the overall workings of the supply chain. While a few years old, this is a great article that talks about the importance of building trust in relationships for supply chain managers. What are some of the ways you already build trust in business relationships?
…And Your Public Speaking Skills
Another reason to build your people skills for your supply chain stack is that many supply chain managers need to be good negotiators. How comfortable are you with public speaking? Are you confident with persuasive speech? Do some research into an online public speaking class; here are a few to consider. Also, watch MIT's Patrick Winston's well-known How to Speak talk that is aimed at helping you improve your speaking in important situations, like a supply chain negotiation.
Bulk Up on Excel
As much as soft skills are important for supply chain managers, there are several essential hard skills you'll also need, like a strong statistical background. Many supply chain managers oversee massive amounts of data on everything from raw materials available to sales of a product. Excel is one of those ubiquitous tools of supply chain management. It's certainly something you'll spend time digging into if you enroll in an MBA program, but there are other ways to build up your Excel skills as well. Here's a great overview of the role of Excel in supply chain management. Did you learn anything new about how a supply chain manager can use the program to their advantage?
Be a Strong Program Manager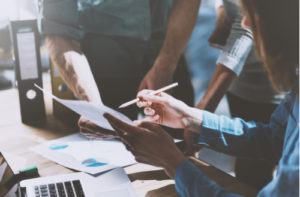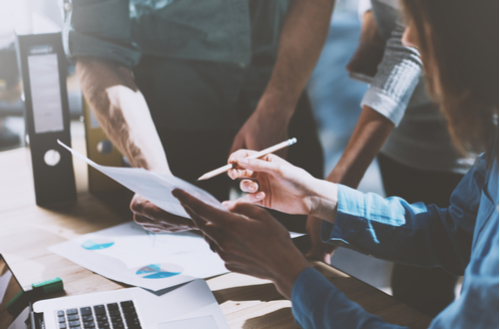 Good supply chain managers are good program managers. They need to be detail-oriented and organized managers who can see the big picture and work towards that in an efficient way. Because supply chains have so many moving parts and various segments, these program management skills are of vital importance for a supply chain manager.
You must be able to account for every detail, ensure standards are being met, timelines and costs are staying on track and still remain adaptable and flexible to react well to the unknown. Here are ten things every good program manager should know. How do these ten items translate to supply chain management?
Investment Opportunity
edX has a variety of Excel courses you can take online to help you gain proficiency and confidence in the program. This Excel for Everyone: Data Management course will teach you how to manage large datasets, something supply chain managers have to do frequently. This is a self-paced, six-week course where you can expect to do two to four hours of work each week.
What is the key to a successful supply chain and how can I utilize my degree?
The key to a successful supply chain is having a clear understanding of the end goal, the flow of materials and information, and the capacity of the supply chain to meet customer demands.
Utilizing a degree in supply chain management will allow you to understand the different aspects of supply chain management and the tools and techniques used to optimize the supply chain. This will enable you to identify areas in the supply chain that need to be improved, develop strategies to improve the supply chain and evaluate the effectiveness of those strategies.
---
To Wrap Things Up:
This concludes our free online course to help you develop your supply chain management stack. We hope it gives you a great foundation to build on.
The supply chain management process will allow you to observe a product's development through its distribution and sale of it.
Effective supply chain management includes skills in inventory management, supply chain networks, supply chain planning, demand planning, supply chain sustainability, supply chain sourcing, and all about raw materials and the manufacturing process. And, of course, you'll learn how to meet customer demand, supply chain performance, and much more.
Is supply chain management important? Yes, as a consumer yourself, you can imagine the importance of efficient supply chain management professionals. They are responsible for getting the products on the shelf for all consumers to purchase. Also, they must maintain positive relationships with supply chain partners.
---
Written by: Tammie Cagle
Before you go, see the following: