FAQs
How Long Does an MBA Take?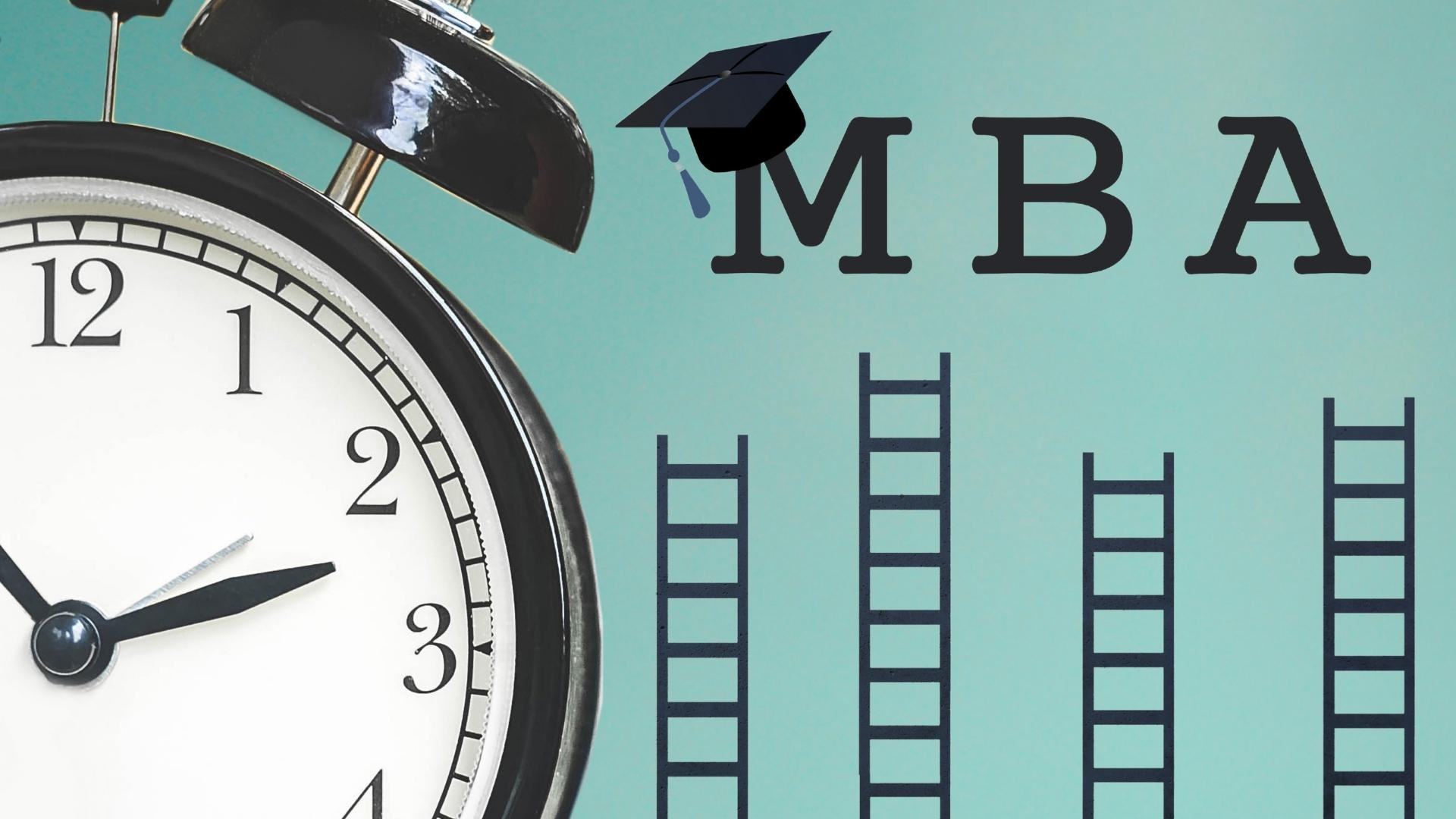 In this article, we will be covering...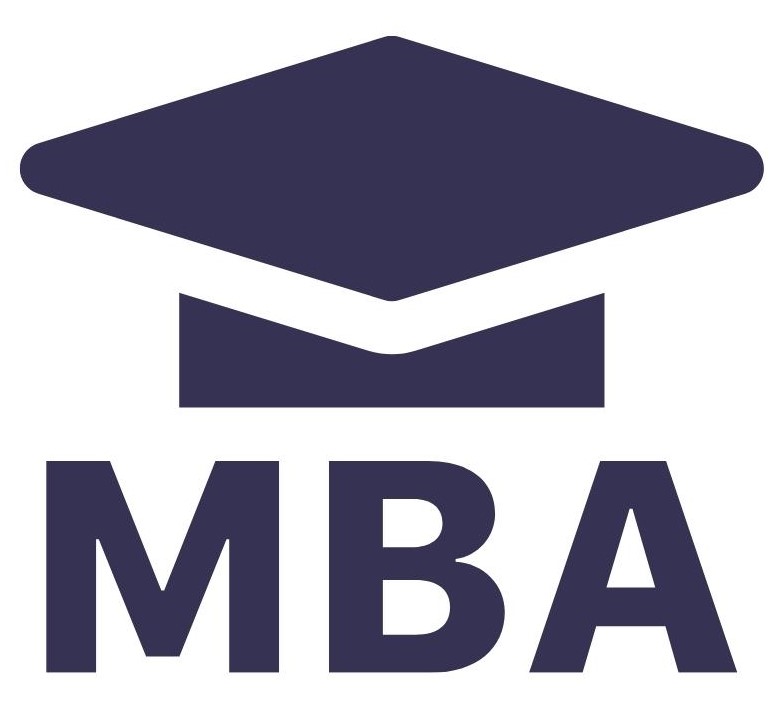 How long does an MBA take to complete? Did you know MBA programs vary in length? When you decide to pursue an MBA degree, you have so many choices to make. Part-time MBA programs or full-time? Online MBA programs or on-campus? Or a hybrid of both? The choices you make will affect your overall MBA experience and the length of time to get your MBA degree.
Since there are several program delivery options and formats available, the length of time you need to complete an MBA varies from program to program.
To better understand the time you need to commit to an MBA degree, you need to look first at two things: the typical program requirements and course duration.
The MBA Program Course Requirements
Generally, all MBA programs expose students to similar core courses. But the MBA degree varies between each school. When students assess the general requirements of each MBA degree program, it helps them with their decision-making in attending school: whether they will go for the MBA online, part-time MBA, accelerated MBA program, or simply the traditional MBA.
From there, it's easier to split between every student's elective subjects and core courses.
What is a Core Curriculum?
In a master's degree program, core subjects are designed to teach you the basic business skills and knowledge needed to succeed in the present business landscape. Many business schools that offer MBA programs need students to enroll in a core set of business subjects like economics, accounting, financial management, marketing, operations, human resources, and leadership.
The time needed to complete these core courses will depend on the MBA program. For instance, if you are enrolled in a full-time, traditional two-year MBA program, the core curriculum usually takes the whole first year of the program. But if you are in an accelerated MBA program (11-16 months), you will not focus much on these business core subjects. However, upon admission, you are expected to already have a solid grasp of the fundamentals of business.
What are Elective Courses?
Once you complete your core subjects, you can now identify your elective courses based on the field of specialization you're in. But before you narrow down your specialization options, it's best to identify your weaknesses and strengths first, assess potential career goals, and think about what is in demand.
After establishing your career goals and specialization, you can customize your MBA graduate program by selecting electives that focus on your field of interest. The time you need to complete your elective courses varies based on your MBA program design and curriculum. In general, the latter part of your MBA program is focused more on elective requirements.
The Program Duration
Most MBA students are business professionals coming from different walks of life. This means that their needs are also diverse. To give way to each student's needs, many MBA programs are offered in different formats and delivery options as listed below.
These are full-time programs. It takes two years to complete this, and classes are held on campus. For students in full-time MBA programs, you are required to live on or near your campus. Ideally, you should not have a full-time job when you pursue your MBA program as well.
Accelerated MBA Program
This is also referred to as the one-year MBA program and may be completed in person or online. This usually takes one full year to complete. Because of this tight timeframe, many accelerated MBA programs require students to either hold a bachelor's degree in a recognized business school or at least have a background in some of the prerequisite courses.
Students in accelerated programs are also expected to have prior work experience in the field so they can easily navigate through topics. While most students opt to continue working while enrolled in this part-time program, most schools do require a full-time commitment from students.
Part-time MBA program
Part-time MBAs are conducted online, in person, or a combination of both, and take four to six years to complete. Since most business schools offer this program outside normal business hours, students can still work full time while attending school. In fact, these are often called evening MBA programs.
Executive programs
The executive MBA programs (EMBA) are offered online, in person, or a hybrid of both, and are designed for full-time working professionals who are already about a decade into their respective careers. Attended on a part-time basis, this program can be completed in 18-24 months, most of which are weekend classes.
Dual degree programs
These allow students to obtain MBA degrees while simultaneously working on another related degree. It is basically a double major.
There are different dual MBA programs, usually combined with law degrees or other doctorate or master's degrees in health care, international studies, public policy, or technology.
Dual degree programs are usually fast-tracked, so it's possible to complete both degrees at the same time. Depending on the programs, there are some that take two years to complete, and others can take up to five years.
The 4+1 MBA program
This program allows students to obtain their business degree and the MBA program within five years. This program is suitable for completing a master's degree and undergraduate business education program quickly and building a career right after.
The 4+1 program can help students gain better networking opportunities as they will be meeting students and working professionals at the same time. This also helps save tuition money and time, although the pace is extremely intense. Schedules are often accelerated and have shorter course lengths and very few breaks between courses.
As you advance, students are allowed to take their undergraduate degree from a business school and graduate courses during the same term.
Finding the Right MBA Programs
Today, it's easy to find top MBA programs that give you the flexibility you need. From online programs to weekend classes, and part-time programs to full-time enrollment options, most schools offer many programs for you to get an MBA.
Online MBA Programs: Are They Good Options?
Whether you're in a two-year program or in a part-time MBA program, some of today's best business schools offer online MBA programs. Thanks to the flexibility it offers, students in an online MBA program get to learn from anywhere they're at as long as there is an internet connection.
When students get an MBA online, it's easier for them to work on their academic requirements around their own schedules. Plus, an online MBA program has relatively lower tuition compared with the on-campus full-time MBA program.
In general, an online graduate degree will require the same time commitment as their on-campus counterparts since the programs are pretty much comparable.
For instance, students in a full-time MBA online program can complete their classes in two years, whereas part-timers can work in the program for between three and five years.
What is a Non-GMAT MBA?
MBA programs usually require applicants to submit their GMAT (Graduate Management Admission Test) scores, a standardized test to gauge the candidate's abilities in logic, reasoning, writing, and math.
But in recent years, some graduate degree programs, especially the online MBA programs, have allowed applicants to substitute managerial work experience for GMAT scores. Others have even waived the GMAT prerequisite altogether. But these schools still require other admission requirements like transcripts of prior college work, an essay, an interview process, or letters of recommendation.

Managing Your Time in an MBA Program
How long exactly does it take for a student to complete an MBA program? This generally depends on how many courses and subjects you take and the commitment you give to your master's. Some only need two years to complete their program, while others take 5 years to complete their course.
This generally depends on how many courses and subjects you take and the commitment you give to your master's. Some only need two years to complete their program, while others take 5 years to complete their course.
Nevertheless, MBA programs are never a walk in the park. Getting a master's in business education takes a lot of hard work, time, and energy. Therefore, whether you are in an EMBA program or you prefer to join a part-time MBA course, it's important that you know how to manage your time in school.
Here are some helpful time management tips that will help you make your MBA schooling more enjoyable.
Make a Schedule
Prepare a schedule, and stick to it. This is the key to leading a well-structured life in almost all aspects: at work, at home, with friends and family, and in your MBA class. Keeping and strictly following a schedule is a great investment that helps you save time in the long run. This also helps you with the inevitable cycle of procrastination that limits your progress and eventually creates unnecessary stress.
Ideally, create a weekly plan before starting your week to avoid loss of spare time. Arrange your study and school needs first, then followed by the remaining activities around your time blocks.
Prioritize
A majority of MBA students are working professionals. With so many things to do, it's so easy to get overwhelmed. But no matter how long your list of tasks is, you can still manage all these when you know how to prioritize.
Organize that list into three categories based on how soon you need them to get done:
1= immediately
2= in the future
3= down the road
Once you have ranked your tasks according to their importance, it's easier to fit all of them into your tight schedule.
Prepare Every Night
After you have set your next day's schedule, it's ideal to prepare for the night before. From packing your lunch to choosing your outfit, prepping your coffee machine, to keeping your phone and keys next to your door, preparing every night is a good way to start your day right.
Know Your Limits
Your MBA journey is filled with motivated go-getters. However, being so overly motivated may sometimes lead you to take on more tasks than you should. While it may be very tempting to get your MBA tasks done as quickly as you can, think about its long-term effects first.
Whether you're a full-time or part-time MBA student, never ever rush things. Be cautious and understand what you will take on.
Choosing the right MBA program is a huge step. Determining the time you need to complete it is highly dependent on choosing the best option with a scheduling arrangement that works for you!
---
Stay In The Know: What will I learn to do with an MBA degree?