Rankings
The 10 Best MBA Programs That Waive the GMAT in 2023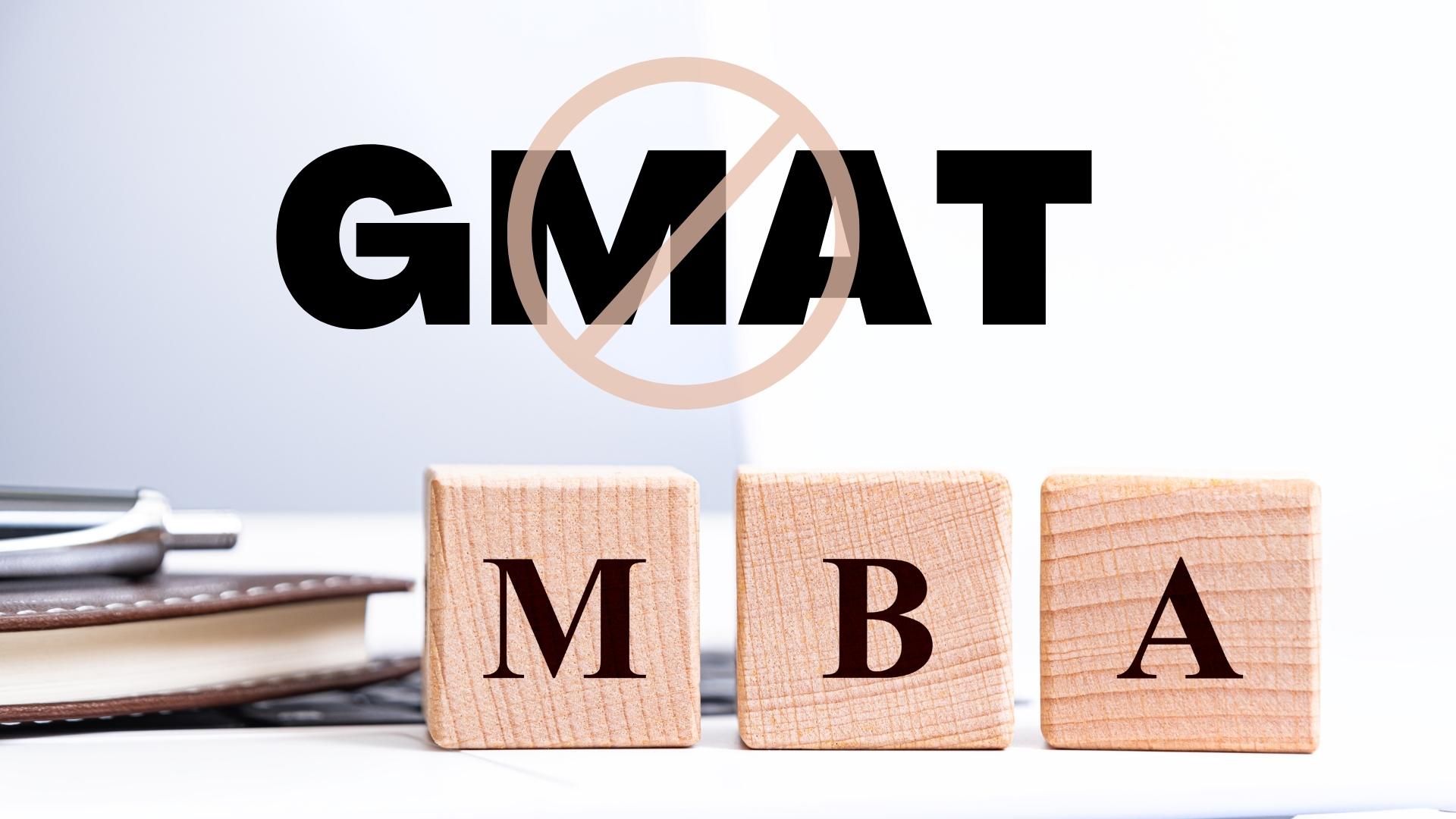 In this article, we will be covering...
A logical step toward advancing one's career following earning a bachelor's degree is to pursue an MBA. Any industry or professional focus can benefit from an MBA, which is why it's among the most popular master's degrees of all time. In fact, nearly 16 million Americans, or 8% of the country's population, have earned a master's degree, which showed an increase of 43% from 2022.
Are you interested in managing, working in financial institutions, or starting your own business? An MBA degree provides a great advantage, including excellent academic knowledge, broad industry experience through internships, better job prospects, higher earning potential, and stronger connections to global alumni networks.
MBAs are known for their stringent admission processes. Applicants must meet specific requirements, including a high GMAT score.
Purpose of GMAT Exams
The GMAT – Graduate Management Admission Test measures an MBA aptitude and ability to succeed in a graduate business program. MBA programs around the world use this standardized exam to determine a student's readiness for rigorous MBA coursework.
The GMAT is facilitated in two types: the test-center GMAT exam and the GMAT online exam. The actual exam consists of Integrated Reasoning, Verbal Reasoning, Quantitative Reasoning, and Analytical Writing Assessment sections.
Preparing for or taking standardized tests can be challenging for students. Insufficient preparation time, as well as poor test scores, are common hurdles.
For this reason, top MBA programs that waive the GMAT are a welcome option to applicants taking their undergraduate degree up a notch with advanced education.

MBA Programs Emphasize Experience and Professional Credentials Over GMAT Scores
Essentially, a GMAT waiver allows a business graduate applicant to forgo GMAT test score submission to show their preparedness for MBA.
At the height of COVID-19, online MBA programs offered the conditional GMAT waiver option to qualified applicants who were directly affected by the pandemic, causing an inability to take the exam in test centers or issues with technology and other standardized test requirements. The number of waivers granted was limited, so applicants were encouraged to submit their waiver requests early.
Fast forward to today, many top business schools in the US continue to waive the GMAT/GRE in their MBA admissions process.
Business schools set their own unique qualifications, terms, and conditions for their GMAT waivers. Typically, however, instead of requiring students to reach certain GMAT scores, admission officials evaluate MBA applicants based on these factors:
academic achievement,
short courses and undergraduate program completed,
undergraduate GPAs,
work experience where applicants demonstrate strong leadership, and
similar professional credentials.
MBA Programs That Waive the GMAT
University of Notre Dame – Mendoza College of Business

Notre Dame, IN
Mendoza College of Business offers a two-year MBA program that prepares you to make a balanced and informed contribution to any industry you choose. You'll start your journey on Notre Dame's campus, where you'll learn from a team of personalized leaders.
Five different majors are available in the Notre Dame MBA program, and three of them STEM-related. The alums and campus network will support your academic, personal and professional advancement.
Ultimately, the program prepares you to compete in today's business world by challenging you to contribute your best. Students gain a strong foundation for a career tailored to their skills and potential.
Also, you'll have a number of opportunities to hone your skills and develop leadership skills. In your second semester, you'll be able to choose a major and start pursuing a curriculum tailored to your personal and professional interests.
MBA students at Mendoza College often pursue careers in finance, technology, consulting, or marketing. Students have numerous course options and opportunities for experiential learning and extracurricular activities.
***
In the 2022-2023 recruiting cycle, Mendoza College of Business's Two-Year MBA program will waive the GMAT/GRE test. Learn more information on this page.
---
University of California Davis Graduate School of Management

Davis, CA
With this pioneering program offered by the University of California Davis Graduate School of Management, you'll develop your leadership skills in the same way companies train their executives globally. There are 72 credits required for this part-time program.
In addition to new-and small-business ventures and financial accounting, students learn innovation management, digital marketing, and new and small business ventures.
Your MBA experience at UC Davis is all about deepening your knowledge of pertinent business skills and choosing electives that suit your interests. Your career options are endless!
Additionally, you will learn how to adapt effectively to the challenges of a global business environment that are continually changing and becoming more competitive. Basic knowledge and skills will be built through the core courses in their curriculum.
Some of the concentrations you can choose are Organizational Behavior, Strategy or Technology Management, Marketing, Business Analytics, and Finance or Accounting. In this program, students move through a cohort system, and new cohorts begin every three months.
***
MBA programs may waive the GMAT or GRE. For fall, applicants may request a waiver and be considered for one if they're going to study for a master's or doctor's degree or if they are currently a Certified Public Accountant or Certified Financial Analyst.
---
George Washington University School of Business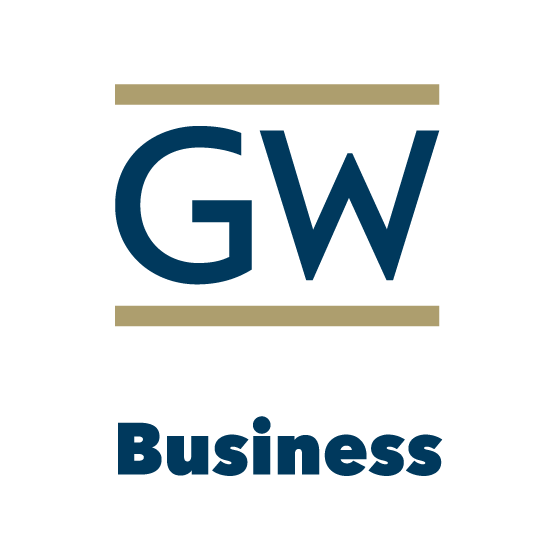 Washington, D.C
The MBA program at George Washington University School of Business combines business and analytical skills with an ethical focus to prepare its students to solve business problems that benefit their organizations and society. A global perspective and ethical leadership are infused into every MBA program, along with their traditional business training.
Their MBA programs come in various formats, such as online MBA, Professional MBA, MBA in Security Technology Transition, Global MBA, and Accelerated MBA. Some of these can be taken in part-time study formats.
All the MBA programs at the George Washington University School of Business (GWSB) feature a competitive admission process. A committee decides whether to accept applicants based on their academic preparation, performance, work experience, recommendations, and essays.
***
The institution doesn't require the GRE or GMAT scores, but applicants may submit their scores to strengthen their application.
---
Georgia College

Milledgeville, GA
The MBA program offered at Georgia College is a distance learning one. Classes must be registered each semester. A maximum of two three-semester course credits can be transferred.
This graduate program requires that applicants must have been accepted for all eligible courses from schools accredited by the AACSB.
Professionals who are currently in the workforce are encouraged to enroll in this program. The online courses are in an asynchronous format with no scheduled meetings. This is a cohort and team-based program style.
Certain conditions apply to waivers of the GMAT/GRE. You can apply through this form.
---
St. John University – The Peter J. Tobin College of Business (St. John's University)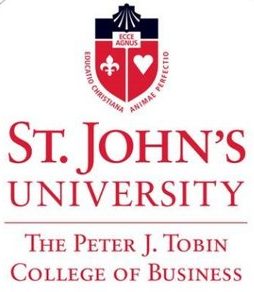 Queens, NY
This 36-credit or 45-credit Master of Business Administration at St. John's University program emphasizes case studies, real-world projects, and global perspectives that transcend the classroom setting. Moreover, alums and corporate executives can connect with each other and gain a broad understanding of relevant business fields.
In addition to providing innovative approaches to in-class instruction, the MBA curricula at St. John's University emphasize developing real-world skills that prepare you for your future careers.
It usually takes around three years for part-time students to complete their degrees. However, full-time students can complete it in one and a half years. You can find various concentration choices, including International Business, Healthcare Systems, Finance, Information Systems, Financial Technology, Real Estate, Marketing Management, and International Business.
***
To qualify for a GMAT/GRE waiver for this graduate degree, MBA applicants need to submit their online application, all transcripts and resumes. Foreign credit evaluations and TOEFL/IELTS scores should be submitted by international students as well. You can check their page for more info.
---
Washington Foster School of Business

Seattle, WA
Get the full-time MBA you need to advance your career at Washington Foster School of Business. With the Foster Full-time MBA Program, you'll be able to develop your career through the curriculum, faculty, career support, and networks you'll gain.
The school campus is in Seattle, resulting in a world-class faculty and industry leaders teaching cutting-edge curricula and a wide array of internships and consulting opportunities for students to gain experience.
This program has one of the highest job placement rates in the country, thanks to its dedicated Career Management office and close relationships with iconic companies.
A Foster community member gets the chance to meet with business leaders, participate in ongoing learning opportunities, and connect with supportive alums. Foster MBA students are supported by their peers and work together as a team. This program keeps the class size small and focuses on teams to foster collaborative relationships and open exchange of ideas.
***
GMAT or GRE scores are acceptable, and applicants are encouraged to apply with one. Another option is using it without a test score. Test-optional application options for Foster's Full-time MBA Program are also available.
---
Fordham University – Gabelli School of Business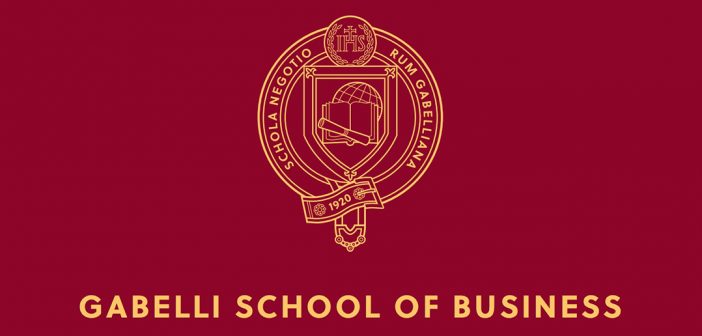 New York, NY
This flagship two-year MBA in Management and Leadership is offered by the Gabelli School of Business at Fordham University. They're selective and are only accepting 60 students per term.
This hands-on program is held on the New York campus and features individualized attention, hands-on coursework, and exceptional network development. Attending business school at Fordham University's Gabelli School can profoundly impact a career in business.
The New York MBA program offers numerous advantages, including the chance to build your résumé year-round, the opportunity to study with executive-level professors during their off-hours, and direct recruiting connections to companies in New York that need new hires.
Get ready to have a chance to have your MBA curriculum regularly adapted to meet the demands of today's employers by academic experts with strong ties to the industry.
During their holistic evaluation process, standardized tests like GMAT or GRE play an essential role as part of the application process. However, applicants without standardized tests can still submit additional evidence to strengthen their applications instead.
---
St. Louis Olin Business School (Washington University)

St. Louis, MO
The MBA program offered at Olin Business School at Washington University in St. Louis is perfect for any global-thinking learner. These programs prepare next-generation leaders to identify the most pressing problems and propose solutions that will positively impact consumers, shareholders, clients, partners, employees, and local and global communities.
By combining evidence-based insights with deeply held principles, you will learn how to make informed decisions. Get ready to be a small, close-knit community member at Washington University in St. Louis.
Your success will be the focus of their world-renowned faculty throughout your MBA experience.
During the Olin graduate school experience, students gain first-hand experience of the contrast among business practices, values, and models throughout the world. You gain a global view of how business is done around the world as a result of the global context of their curriculum.
While creating and presenting persuasive arguments, you'll gain confidence in supporting your opinion, building consensus, and staying true to your values. You will learn how to build teams, lead them, and achieve results.
An essential part of the application is the GMAT or GRE test, which assesses academic ability. But if an applicant has a strong GPA, has earned an advanced degree, has demonstrated a good GPA, or is a CPA or CFA in a working profession, GMAT exams can be waived.
---
Babson College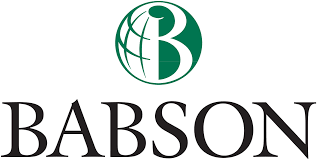 Babson Park, MA
At Babson College, expect to be instructed by professors who are also practitioners. You can gain consulting experience by consulting with over 80 partner organizations each year. A workshop will help you develop your startup ideas in a classroom setting with local and international business leaders.
You not only graduate with a global network of high-performing peers but also with real-world examples of problems you've solved for real companies. To manage risk, navigate uncertainty, and explore ambiguity, you can apply your entrepreneurial mindset to a startup or a family business.
The Babson MBA program requires 45 credits regardless of whether you finish it in one or two years. During the first 15 credits of the MBA program, students complete nine core courses, including real-life learning experiences. The MBA program lasts 12 months for one-year students and 21 months for two-year students.
Electives make up the remainder of your MBA. With seven concentrations and seven intensity tracks, you can focus your efforts on areas of interest while gaining experiential learning opportunities. The classes are composed of small sizes to have a more tailored experience for each student.
It is Babson's admissions committee's practice to use a holistic application review process that considers quantitative abilities, academic performance, as well as your written and verbal communication skills.
Each applicant's resume and references are reviewed as well as their responses to short answer questions and interviews. Applicants to graduate school can submit an optional essay demonstrating their individual qualifications.
Even though schools waive the GMAT or GRE, they still emphasize that candidates must demonstrate their preparedness for graduate school through their applications.
---
Rutgers Business School

Newark, NJ
Rutgers Business School is the place where you ignite your passion, grow your career, and build connections that lead to success. Rutger's MBA program comes with 60 credit hours that should be taken in person and can be completed in 21 months.
As a Rutgers MBA student, you will have the opportunity to grow in a highly intellectual, entrepreneurial, and collaborative environment, no matter whether you attend a Full-Time, Part-Time, Professional Accounting, or Executive MBA program. This environment will give you the skills to get your business ideas rolling or earn the promotion you need.
It is now possible to earn a STEM-designated MBA from Rutgers Business School. This designation is awarded to students who demonstrate technical, methodical, and innovative thinking skills.
Talented MBA students and dedicated career management staff make up a powerful combination. Partnerships and collaboration enable students to become competitive candidates with tools to help them succeed in the job market.
JD, Ph.D., MD, and DO applicants with an accredited US university degree are exempt from GMAT/GRE/EA. Also, students and would-be students of MBA programs and dual degree programs in PharmD are GMA exempts.
---
Frequently Asked Questions
What qualifies you for a GMAT waiver?
The criteria for receiving a GMAT waiver can vary depending on the individual program you are applying to. Generally, a GMAT waiver may be granted to applicants who have previous graduate-level coursework, a professional certification, significant work experience, or military background. Additionally, some graduate programs may offer GMAT waivers for applicants who have earned a high undergraduate GPA or have demonstrated strong leadership experience.
Why do some MBA programs not require GMAT?
Some MBA programs may not require GMAT because they may have alternative assessment processes that they think are more effective in evaluating applicants. These alternatives may include interviews, essays, and portfolio reviews. In some cases, programs may also waive the GMAT requirement for applicants who have significant work experience or advanced degrees in related fields.
Can you get an MBA without taking the GMAT?
Yes, you can; however, some schools may require the GMAT or GRE as part of their admissions process. It is best to check with individual schools regarding their requirements.
Is GMAT or GPA more important for MBA?
It depends on the business school and the program you are applying to. Generally, both GMAT and GPA are important, but some schools may prioritize one over the other. It is important to research the specific program and school you are applying to in order to determine which is more important.
Can a high GPA make up for a low GMAT?
Yes, a high GPA can make up for a low GMAT score in some cases. Some MBA programs may be willing to overlook a low GMAT score if the applicant has a strong academic record, work experience, and other impressive credentials. Ultimately, it depends on the MBA program and its admissions criteria.
---
The Final Word
For many years, the Graduate Management Admission Test (GMAT) has been regarded as one of the most crucial – and dreaded – entrance exams for business schools. In the application process for MBA programs, most programs recognize the importance of past academic performance and professional experience.
Applicants who meet these qualifications may be offered a GMAT waiver. Fortunately, there are even some MBA programs that do not require any test scores to be submitted at all, like the few mentioned above.
A business school that waives the GMAT typically does so because it believes students can demonstrate the same criteria through professional or even military experience. However, despite being relieved not to sit for the exam, you should understand why many schools find it so valuable. Your application process can be framed to highlight your strengths by understanding what the GMAT exam covers!
Work experience that demonstrates good analytical and quantitative ability is valued by online MBA programs that waive the GMAT. Rather than focusing on GMAT scores, they emphasize real-world experience. Therefore, display your professional experience in a way that demonstrates how you've applied your sharply-honed skills in previous roles.
---
Stay In The Know: What the GMAT Exam is All About