Careers
The 10 Best MBA in Sports Management Career Paths – Job & Salary Information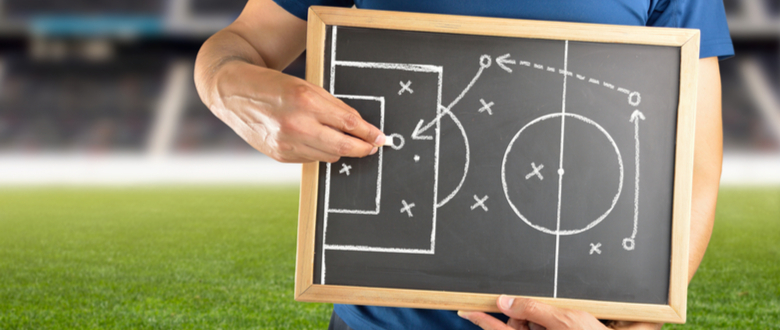 In this article, we will be covering...
From January to December, no matter the season, some sport is played in the United States. When you turn on the television, there is some advertisement for sports and big games. From America's most significant pass time to America's favorite team, the sports industry is a cornerstone of American culture. Many have found entertainment within the sports world, which has become a passion for some. Outside of your star players with multimillion-dollar endorsements, there's a world behind this engine, and many men and women with an MBA in Sports Management Career run it.
An MBA in Sports Management Career Path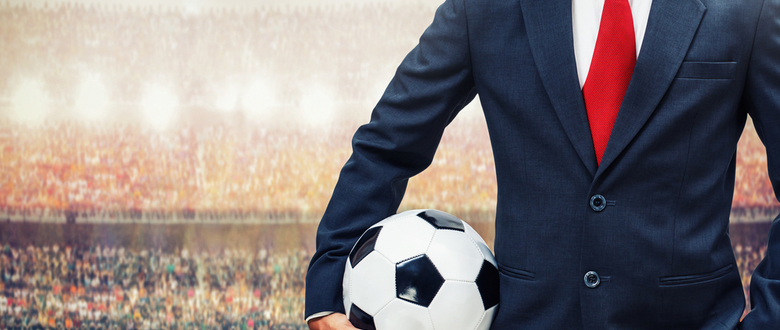 In this rapidly expanding industry, professionals may manage teams or elements of sports organizations. They work in marketing, event management, merchandising, finance, manufacturing, law, economics, and statistics, or assist in sports and fitness facilities, among many other positions. In the sports management business, individuals envision sports agents serving famous clients in professional sports.
The truth is that many alternative career pathways in sports management might interest people with various interests and skill sets. There is one thing in common among people who pursue professions in sports management: they must have a constant passion for athletics. A person's amateur athletic background frequently serves as the springboard for their enthusiasm for sports and the profession of sports management.
One of my favorite movies that give us a behind-the-scenes look into the industry is Jerry McGuire, and we cannot forget the famous catchphrase that came from this movie; "Show me the money!" We know that the sports industry is lucrative and a lot of money can be made, but before your employer shows you the money, you need to ensure your MBA and Sports Management Stacks are in place.
Now, let's look at the ten high-paying MBA in Sports Management Career Paths available today.
Top MBA in Sports Management Career Paths
Chief Executive Officer (CEO)
You might not be surprised that the top MBA in sports management career path is the CEO. The Chief Executive Officer is an integral role in every company. Chief Executive Officers are tasked with overseeing all aspects of a company's operations. This may include tasks such as allocating responsibilities and steering agendas, maximizing profitability, managing the organizational structure and direction of the company, and communicating with the board.
Some companies will title the role as President but still have the primary roles and responsibilities—for instance, Greg Grissom, the President of the Houston Texans franchise. On March 24, 2021, Greg Grissom was elected President, making him the second president in the Houston Texans' 21-year history. He is in charge of the management and direction of all of the Texans' business operations, including
marketing, communications, and public relations;
content strategy;
community relations;
ticket sales and membership services;
corporate partnerships; and
the overall general administrative functions of the team, which include accounting, legal, and human resources, as well as public administration.
Additionally, he is in charge of Lone Star Sports & Entertainment (LSSE), a prominent event management organization that focuses primarily on college football and international soccer competitions. This top sports management career comes with a lot of responsibilities, but it also awards a large paycheck.
Annual Salary: $159,015
---
Vice President (VP), Sales & Marketing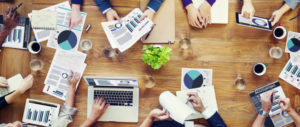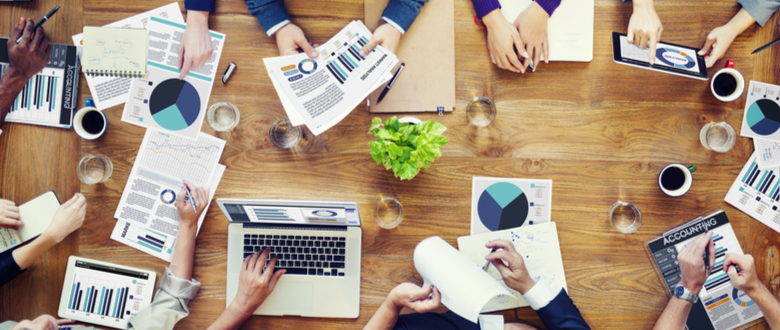 The duties of a VP of sales and marketing include
the management of brand recognition,
developing strategic promotional programs, and
preparing marketing campaigns to attract existing customers.
Professionals in this top sports management career benefit the organization by boosting sales revenues and ultimately improving profitability. A sales and marketing VP is responsible for monitoring the sales team, analyzing the sales budget, researching the most recent trends in the sector to find potential business possibilities, and allocating resources most effectively. To discuss services with customers and establish long-term goals for sales development, a sales and marketing vice president needs to have outstanding leadership and communication abilities.
What exactly does "sports marketing" mean?
Both the promotion of sports brands (such as leagues, tournaments, and teams) and the promotion of other commercial items and services through the lens of sports are included under the umbrella term of "sports marketing."
Simply using the phrase "sports marketing" covers such a broad range of topics that it may appear as though there are infinite channels, brands, and tactics. The fluidity between sports and the rest of society and culture has become so drastic over the past 150 years that it is difficult to separate it from its industry. This fluidity can be seen in the construction of downtown stadiums funded by taxpayers and the saturation of network and cable television with 24-hour sports programming.
Annual Salary: $134,425
---
Senior Strategy Manager
The Senior Corporate Strategy Manager plays an essential part in creating strategy, collaborating with internal and external stakeholders, and leading cross-functional teams in developing business-wide operational plans. It would help if you had a solid strategic and analytical perspective, excellent communication skills, and a highly developed collaborative personality to succeed in this profession. These qualities are required in tandem with one another.
Here's an example of a job within the sports arena. Companies seek a candidate who can assist in building and driving strategy for the sports market in the United States and who is strategic, creative, and analytical. The ideal candidate is someone who thinks in terms of data, is at ease with ambiguity, and takes pleasure in finding solutions to challenges involving it. This person will be adept at handling a variety of competing goals and collaborating with the company's stakeholders spanning a wide range of business functions (including, but not limited to, partnerships, finance, marketing, research, and production).
Annual Salary: $128,336
---
Senior Marketing Manager
Sports marketing managers are responsible for promoting sporting organizations, events, and athletes through solid brand associations and compelling commercials.
One of the responsibilities of a sports marketing manager is to advertise future sporting events:
Obtain financial support from individuals or businesses for athletic teams or events.
Making sure that the logos of the event's sponsors are printed on the kits, banners, and posters at the event.
Putting athletes in a position to act as brand ambassadors for well-known and vital companies.
Conduct research on various marketing innovations and trends.
Utilizing analytics as a means of determining the effectiveness of campaigns
Developing and preserving constructive relationships with representatives of the brand.
Annual Salary: $101,593
---
Director of Operations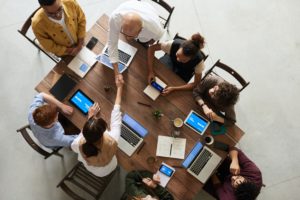 The Director of Football Operations's position is to oversee a football team's management and administration. They are in charge of scouting, player personnel, and the salary cap for the team. They are responsible for delivering their work directly to the General Manager. In most cases, the person who holds the Director of Football Operations position has previous experience in football, either as a player, a coach, or a scout. They need to have a comprehensive knowledge of the sport and the ability to assess players' abilities. In addition to this, they need to be able to effectively manage a sizable workforce and stick to a predetermined financial plan.
It is common practice for a team's Director of Football Operations to begin their career in the organization's front office as an entry-level staffer and work their way up through the ranks. If they come from a background in player personnel or scouting, they could be promoted from inside the organization.
Annual Salary: $95,741
---
Athletic Director (College/University)
A college athletic director is in charge of programs, hiring coaches, ordering equipment, and working to make the athletic division successful. A college athletic director also keeps an eye on the budget, including fundraising, giving out money, and planning a strategy. A college athletic director's job is to ensure that every athlete and coach follows all local and national rules and laws. They are also in charge of how the public sees the sports program at their college.
As the athletic director at a college or university, you are in charge of all the sports programs. In most cases, you need at least a bachelor's degree in education administration, sports management, or physical education to become the athletic director at a college. Many athletic directors start their careers in high school or as private coaches. From there, you could move on to a job in a lower division of college sports and try to make connections with athletic programs at more prominent schools and universities. Because you will be working with people, you should have good communication skills and be able to explain your department's goals to coaches, athletes, and the general public.
Annual Salary: $89,243
---
Strategic Partnership Manager
The director of sports partnerships links the company and the league it is doing business with. For example, if Visa had a partnership with the NFL, the director of sports partnerships would be the person who would talk to a point person for the league.
The person overseeing sports partnerships has a wide range of responsibilities. This person is in charge of keeping the connections they already have going and trying to make new ones whenever possible. If a business partner is no longer working for the company, it is this person's job to cut ties. For example, suppose a sports league loses popularity or doesn't have the demographics the company wants. In that case, it is up to the director of sports partnerships to get out of the contract as soon as possible.
A director of sports partnerships should have a bachelor's degree and a strong background in marketing. Also, an MBA in Sports Management aids in advancement. Working with professional teams or in a league office could be a plus for anyone looking for this kind of job. Working for a team or league or interning for a team or league could make it easier for a director to reach out to local and regional teams and partner with them.
Annual Salary: $82,203
---
Senior Event Manager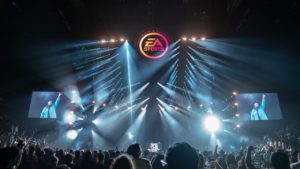 A senior event manager's job is to lead different events, focusing on how they are planned and carried out to ensure everything goes smoothly and stays within the goals and budgets. Usually, their jobs involve meeting clients to discuss their needs and preferences, managing the staff, and working with suppliers, caterers, photographers, designers, and other outside agencies. They must also regularly keep clients up to date, track how all procedures are going, and solve problems quickly and effectively. Also, they have to lead and motivate their employees to meet goals while following the company's rules and policies.
Responsibilities within the sports sector:
Responsible for managing all aspects of the facilities and events.
Responsible for leading the event team to ensure that all events run smoothly and can be replicated with the same level of success.
Coordinates the scheduling, security, oversight, and maintenance of sporting facilities, custodial, and groundskeeping services for the entire campus.
Provides leadership in creating and implementing event management plans.
Annual Salary: $76,036
---
Brand Manager
Brand management is a marketing process that begins with examining an entity's present market perception, continues with formulating an ideal image through which the brand can achieve its goals, and culminates in the brand's actualization. Managing a brand successfully requires establishing solid connections with key demographics. The product's appearance, price, and packaging are tangible factors in brand management. The intangibles include consumers' emotional links to and memories of the brand and their interactions with the brand throughout their daily lives.
Their job description in sports management calls for them to market various sports brands, such as a team or league. To accomplish this goal, sports marketing managers take on multiple responsibilities, such as the development of marketing programs intended to support a club's revenue goals is the primary responsibility of sports marketing managers.
Annual Salary: $73,065
---
Sports Analyst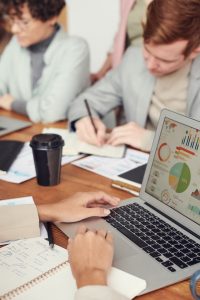 A sports analyst is an expert with experience in journalism, statistics, or a related field. The responsibilities of a sports analyst change with the outlet and the company hiring them. You may work in sports broadcasting by providing analysis and commentary during games, in sports analytics by analyzing data to identify patterns and trends, or in sports PR by doing pregame interviews with players and coaches. Your duties may also require you to travel to provide on-the-spot commentary during a broadcast.
Competencies Needed for a Sports Analyst:
The art of storytelling and the ability to think critically are both essential in sports analysis. To succeed in the field of sports analysis, you'll need to acquire the following knowledge and skills:
‌Communication
Social abilities
Writing
Examining the Numbers
Analytical and visual representations of data
To be successful in this role, you must be able to work effectively with the other individuals in the studio, and you must be able to communicate compellingly and confidently as you narrate the action. An effective sports analyst will have the ability to write for broadcast and to make informed decisions based on statistics and data analysis.
Annual Salary: $61,236
---
Frequently Asked Questions
What are the advantages of a Sports Management career?
Variety of career options – Depending on your qualifications and interests, there is a wide range of career options within the sports management field. From coaching to marketing, finance to facility management, there is something for everyone.
Flexibility – Sports management careers often provide flexible working hours and the potential to work from home or remotely.
Networking opportunities – Working in the sports industry allows one to meet a wide range of people and build valuable contacts.
Rewarding – Working in the sports industry is highly rewarding. You get to watch the athletes you work with achieve success and enjoy the satisfaction of helping them reach their goals.
What are the disadvantages of a Sports Management career?
Extended hours – Depending on the role, sports management careers often involve long hours and an irregular schedule.
Stressful – The sports industry can be highly stressful. You must handle pressure, manage difficult personalities, and stay organized.
Competitive – The sports industry is highly competitive, and jobs may be challenging to come by.
Low pay – Although some sports management jobs are well-paid, others may not offer a competitive salary.
Do I need to have played sports myself to excel as a Sports Manager?
No, you do not need to have played sports yourself to excel as a Sports Manager. While having some knowledge and experience in the sports industry can be beneficial, it is not essential. Sports Managers require a range of skills, such as leadership, communication, budgeting, problem-solving, and negotiation. These skills can be obtained through education, training, and experience, regardless of whether you have played sports yourself or not.
---
In Conclusion…
Working in sports management is exciting due to its extensive diversity of career opportunities and avenues. However, despite the potential for financial gain and excitement, it requires much effort. It is an industry with a positive employment outlook, and a desire to put in a lot of effort can lead to bigger and better chances.
An MBA in Sports Management is one of the many routes to a successful sports management career; moreover, obtaining such a degree is one of the components that should be addressed. The ability to comprehend sports administration's business, legal, and marketing sides is an instrumental talent, regardless of whether a person's desired career involves coaching athletes or promoting sporting events.
Ultimately, a lifelong career in sports administration is possible for those with a genuine love of the game. Having the resources you need to succeed requires a dogged approach. To succeed in sports management, an MBA in Sports Management will help you stand out in such a competitive industry.
Written by: Tammie Cagle