Resources
The 10 Best MBA Scholarship Opportunities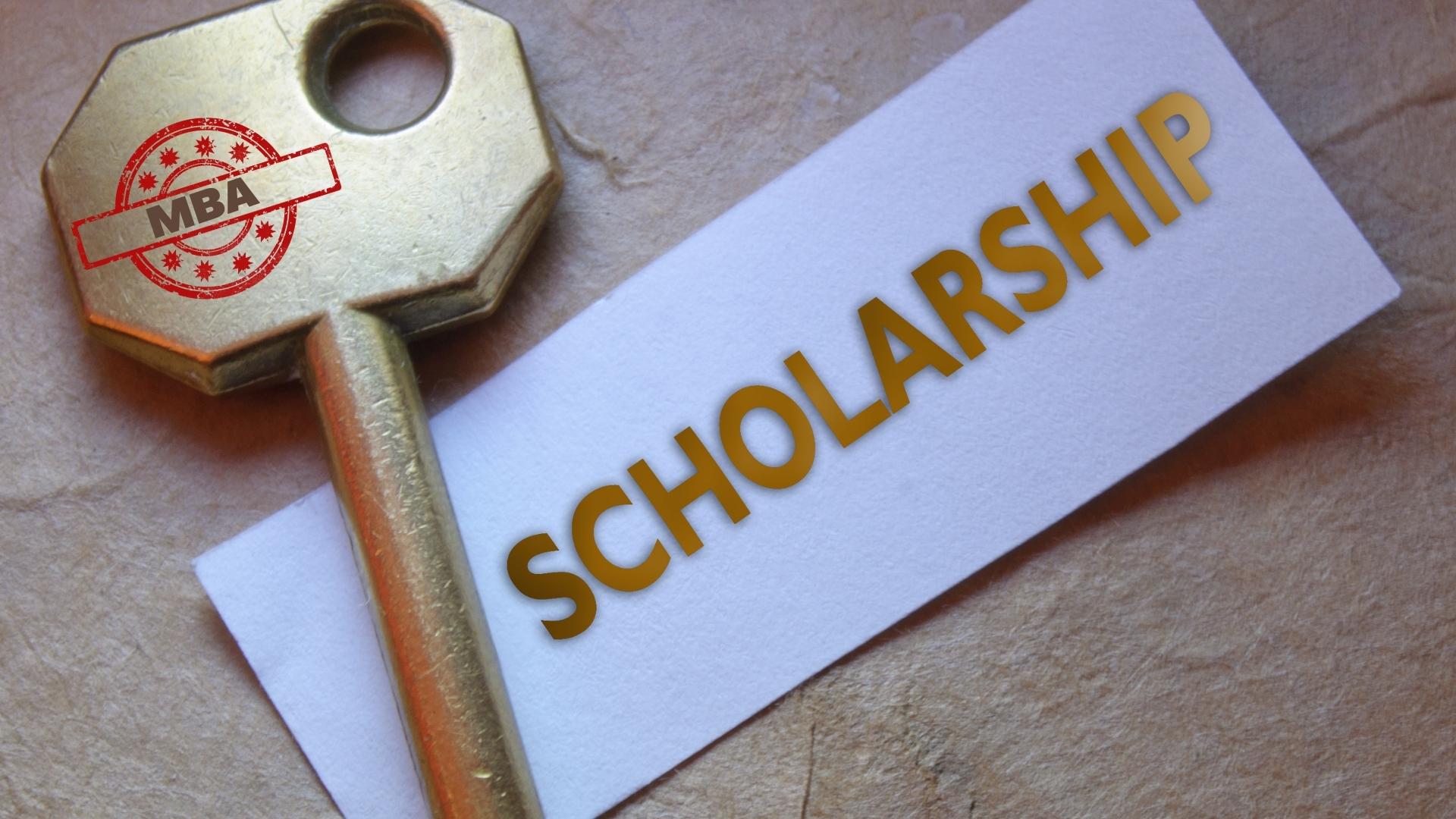 In this article, we will be covering...
Enrolling in an MBA program and earning your master's degree is a very good investment. MBA graduates usually have so many exciting and lucrative careers in the business world.
Graduate students enrolled in MBA programs are expected to develop their expertise and knowledge in their field. This sets them apart from other bachelor's degree program holders, especially in the eyes of possible employers. Plus, having an MBA degree also increases one's earning potential.

In a survey of corporate employers conducted by the Graduate Management Admission Council, the median base salary for people with an MBA degree is $115,000. This figure is three times more than the median annual salary across all jobs in the United States.
Obtaining an MBA, or any other graduate degree for that matter, is a very enticing idea. Unfortunately, this is prohibitively expensive for many incoming MBA students. However, there are scholarship programs out there for prospective MBA students who might be in need of financial aid.

In short, students pursuing careers that require a graduate degree still have a solid chance of obtaining their MBA programs after all.
The 10 Best MBA Scholarship Opportunities
Generally speaking, MBA degree scholarships come in two different forms. The first one is the merit scholarships. These merit-based scholarships are awarded by the graduate school where you applied and no longer require additional application.
The second type of scholarship for graduate programs is independent scholarship. Here, the student has to apply for scholarship funding. However, a majority of MBA scholarships are intended for a particular group of students based on their gender, field of study, race, and other qualifications.
If you are a graduate student and you are scouting for scholarship opportunities to help cover your tuition fees, here are 10 of the top MBA scholarships and fellowships out there.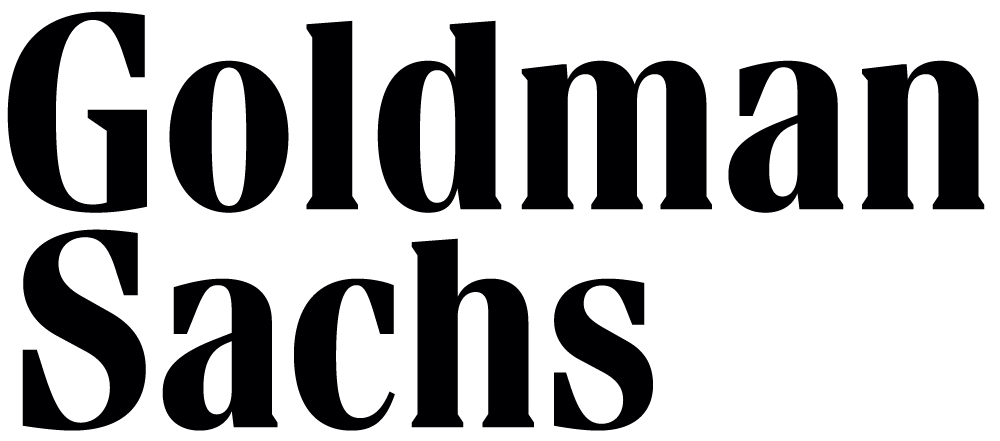 This scholarship program is intended for first-year MBA students who plan to have a summer associate position at Goldman Sachs. To qualify for this scholarship for an MBA, applicants must be Native Americans, of Latin or Hispanic heritage, and/or women.
While working during the summer at Goldman Sachs, you will receive a salary. Business students who are chosen for the GS Fellowship get a scholarship money award of $35,000 to help them with tuition fees.
After successfully completing the summer associate job, the Goldman Sachs scholarship recipient gets another $40,000. All in all, this business scholarship opportunity can provide you with $75,000 as financial support.
Goldman Sachs officials also usually encourage students to accept a full-time associate position at the company. If you do, you will receive a hefty signing bonus.
---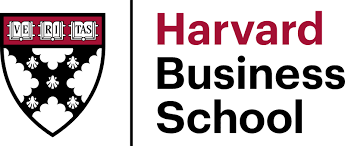 Students attending MBA degrees at the Harvard Business School may want to consider applying for the school's RISE fellowship (Recognizing Individuals Seeking Equity). This scholarship is awarded to as many as 10 MBA students in every class at the Harvard Business School.
Since the RISE Fellowship falls under the Action Plan for Advancing Racial Equality of HBS, the scholarship application is open to students attending HBS who have demonstrated utmost dedication to serving Latinx, Black, students of Hispanic heritage, and other communities of color in the US.
For full-time graduate students, there are several ways to meet the qualifying requirements of demonstrated commitment to these communities, including exemplary leadership advocating for policy and program changes affecting the community, grassroots community organizing efforts, and so many more. Plus, it doesn't matter whether the scholarship student's efforts were formal or not.
---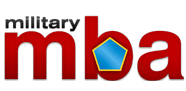 This is a $20,000 scholarship grant awarded to a master's degree student and is available to US students who've served in the military. This scholarship award should be used to cover tuition fees for students enrolled in a graduate business degree program at a member school.
To qualify, the student applicants must have completed any undergraduate degree program and must not be presently enrolled in any MBA program, or have not yet completed an MBA degree. This scholarship cannot be used together with other total scholarship awards.
MBA candidates for scholarships must secure a copy of their undergraduate transcript. The school where you graduated must forward a hard copy of your transcript directly to the military PO box. Submit letters of recommendation: one written by a military member who has recently served under the command or leadership of the applicant and the other one from a recent supervising officer.
---

The John L. Carey Scholarship is sponsored by the American Institute of Certified Public Accountants (AICPA) and awards $5000 to five qualified graduate program students. This is one of the many graduate scholarships of the AICPA Legacy Scholarship.
This scholarship provides financial aid to non-business-related fields and liberal arts bachelor's degree program holders who plan to pursue both the CPA licensure and graduate degree in accounting.
Scholarship money is directly sent to the student's financial aid office and must be used to pay for tuition and other expenses directly related to getting the MBA degree.
Eligibility Requirements
Must be a degree holder of a non-business related field from a regionally accredited college in the US before enrolling in an MBA accounting program,
Must not earn more than 12 credits in accountancy during his/her undergraduate education,
Must not be an active participant in any graduate accounting program,
Planning to obtain a graduate-level degree in accounting or any accounting-related major and has plans to pursue the CPA licensure,
Open to all qualified full-time graduate students,
Must be a member of an AICPA Student affiliate member.
---

This is a scholarship program granted to a few members of the Golden Key who plan to pursue an MBA program. This $2,500 award is granted to students enrolled in a master's program at an accredited college or university, as well as those who are presently in the final year of their undergraduate degree.
Undergraduate students can apply ahead of time provided they have plans of pursuing the MBA program. Upon application, you are required to submit at least a 5-page personal statement detailing the undergraduate program you hold, the graduate school you plan to attend, and the reasons why you are pursuing an MBA degree.
You are also expected to forward a 500-word response stating what your plans are with your graduate degree, how you can make a difference in the world through professional development, and how you will exhibit exemplary leadership. Every year, multiple MBA scholarships are awarded to qualified candidates.
---

This scholarship program is open to Canadian and American college students who have disabilities. To qualify for this $10,000 financial support program, you must show interest in pursuing a graduate degree in business administration, engineering, physics, computer science, mathematics, statistics, or any other related discipline.
Eligibility Requirements:
This is open for both undergraduate and graduate students at a four-year university in the US or Canada.
You should be a full-time student in Fall 2023 with at least a 40% course load
You should be pursuing a degree in commerce/business, engineering, physics, computer science, math, or statistics
You must have an interest in landing a career in Financial Services, preferably with a focus on Capital Markets
You must be a student with a visible or non-visible disability
For those who have previously applied to this scholarship program, you can still reapply as long as they remain eligible.
Like any other application process for scholarship programs, you need to submit a response to an essay prompt. This prompt asks you to describe your future career goals. This is also your chance to convince scholarship committees on why you deserve to be chosen as one of the BMO Capital Markets Lime Connect Equity Through Education Scholars.
---

The Forté Foundation is an organization dedicated to providing support for the advancement of women, specifically in the business field, and it offers several scholarship programs for women who wish to pursue their graduate degrees.
The Forté fellows program is for women who have shown sheer dedication and commitment to the foundation's mission, represented diverse backgrounds, and showed strong leadership ability.
To be a Forté fellow, you must apply first to a graduate program at one of the foundation's partner schools. Once you receive an offer for admission, it's up to the partner school to choose who among its applicants will represent the college or university as their Forté fellows.
Aside from the scholarship funding of up to $20,000, Forté fellows can also gain network connections. You can even join Forté conferences and panel discussions, and participate in personal and professional development workshops.
School Criteria
Although Forté partner schools are the ones who choose and award Forté Fellowships, the organization sets the following qualifications to be part of every school's criteria.
The student must show exemplary leadership in any of the following: team leadership, academic leadership, creative leadership, and community leadership.
She must represent a diversity of work and educational backgrounds, ethnicities, career goals, nationality/citizenships, gender identities/expression, and sexual orientation
She must be a degree candidate at any Forté partner school (online programs, dual degree, executive programs, part-time or full-time programs)
She should demonstrate loyalty to the mission of Forté on launching women into significant and fulfilling careers through access to opportunities and business education.
---

This MBA scholarship has produced many MBA graduates, thanks to its full tuition program for MBA tuition for up to three years. Of the many MBA scholarships, the Knight-Hennessy program stands out among the rest because of its significant scholarship offering.
Aside from the tuition cost, qualified graduate students enrolled in business schools are also provided with a budget for their living expenses and educational expenses, plus a round-trip flight for academic travel each year.
Graduate students who wish to become a part of this scholarship program must first get accepted to Stanford's graduate business school and enroll in classes. MBA candidates can later apply for the school's MBA scholarship program.
Stanford University is known for its academic excellence; thus to become a scholar of the school is already an achievement itself. Plus, MBA students are also given a chance to join the King Global Leadership Program, a program where scholars are allowed to take part in an exclusive academic community of graduate students who have excelled academically.
---

The University of Pennsylvania's Wharton School offers the Howard E. Mitchell Fellowship, a financial aid program for students underrepresented in the law field. This scholarship program is awarded to students who are identified as Latinx, Black, Native American, Asian Pacific Islander, Alaskan Native, or Native Hawaiian.
Every year, UPenn's Wharton School chooses qualified students to become Mitchell Fellows. These students receive full MBA funding for their tuition, the opportunity to be a part of several leadership programming events, and become members of a wide network of Mitchell Fellows alumni.
To qualify as a ROMBA fellow, you must identify as a part of the LGBT+ community. Upon applying, students should inform Reaching Out that they wish to become a fellow and at which school they plan to do so.
Although this scholarship is generally a two-year program, the tuition funding is evenly spread across four semesters. Thus, the whole duration of the scholar's MBA program is covered.
---

Popularly known as the ROMBA Fellowship, this scholarship is just one of the very few external scholarships that accommodate our LGBT members. This scholarship program is offered to students enrolled in an MBA program.
ROMBA Fellows can receive $20,000 in scholarship money, plus they also get access to various leadership programming events, including the Fellowship Retreat, where scholars get to meet and build a solid LGBT+ network across the globe.
When applicants receive their admission offer from the school where they applied, the school will directly notify them whether they have been chosen to become a ROMBA Fellow or not.
---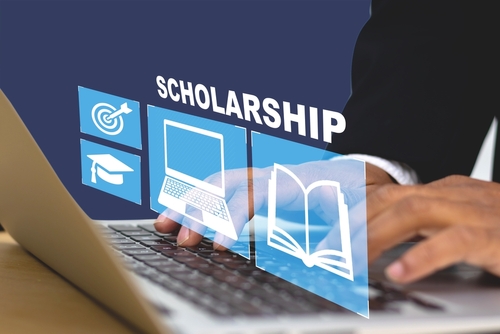 General MBA Graduate Scholarships
Government Finance Officers Association
The amount will vary per program. For example, $10,000 is offered to four qualified students enrolled in government finance professional development. This is open to those who plan to pursue a career in state or local government finance. However, applicants must be employed for at least two years by either a state or local government.
Ritchie-Jennings Memorial Scholarship
This memorial scholarship program was named after two members of the ACFE (Association of Certified Fraud Examiners) Tracy Ritchie and Larry Jennings, who were among those fatally wounded when terrorists in Pakistan fired upon their vehicle in November 1997.
This award targets students who wish to become certified fraud examination professionals and who have majors/minors in business administration, accounting, or finance.
To qualify, students must be full-time students at accredited business schools. They should demonstrate a desire to land a career in fraud examination or a similar anti-fraud profession. Amounts of the scholarship are $10,000, $2,500, and $1,000.
International Council of Shopping Centers Foundation- Edward J. DeBartolo, Sr. Graduate Scholarships
The International Council of Shopping Centers (ICSF) Foundation offers annual scholarships to two deserving MBA students. Through the Edward J. DeBartolo, Sr. Graduate Scholarships, each recipient receives $10,000 to cover books, tuition fees, and supplies.
The ideal candidates for these MBA scholarships are students enrolled in MBA programs at accredited universities and ICSC members. They should at least have 3.0 GPAs and must have experience in the shopping center industry and community activism activities. They should also demonstrate a commitment and participation in the shopping industry and financial needs.
---
MBA Scholarships for Members of Academic Honor Societies and for Women
Award Programs from the Honor Society of Phi Kappa Phi
This society offers 50 MBA scholarships of $8,500 each, six at $20,000, and two at $35,000 each to qualified members during their first year of graduate school or professional study. They also award seventy-five $1,000 grants each year and several more.
The Honor Society of Phi Kappa Phi dates back to 1897. It became popular for superior scholarship programs with no specific area of study membership requirement. Today, Phi Kappa Phi continues to commit to recognizing deserving students, proof of which is their generous awards, scholarships, and grants.
The society awards 1 million dollars every two years to outstanding members, students, and chapters via the society's scholarship competitions.
The Financial Women's Association of San Francisco – Financial Leadership Scholarships
This is open to deserving undergraduate and graduate students. Undergraduate students can receive $10,000, and $15,000 for graduate students.
These MBA scholarships are open only to women undergraduate students and women enrolled in MBA programs at accredited business schools in the San Francisco Bay Area. These ladies should be enrolled in programs that prepare them for careers in accounting or finance.
ESADA Women of the World Scholarship
Women from all nationalities and backgrounds are qualified to apply for this MBA scholarship. If academic achievement is very important to you, and you believe you can bring out fresh and unique perspectives to the program, then this scholarship is perfect for you.
However, be reminded that as a scholar, you are expected to contribute to the ESADE Women in Business Club during your time in the program.
ESADA scholarship provides up to 50% of the tuition fees, but they also offer a financing plan if needed.
---
The Different Scholarship Types for MBA Students
There are different types of scholarships for MBA students available, including local scholarships or school-specific financial aid programs. It's important to explore as many scholarships as you can to assess which one fits your needs.
Here are some of the general MBA graduate scholarships to consider:
Corporate Scholarships: Some companies offer scholarship opportunities for MBA students, especially if they are enrolled in business schools.
Scholarships from Professional Organizations: Professional organizations in various fields offer MBA scholarships. Check these business organizations to see if you qualify for any MBA scholarships.
Regional or Local Scholarships: Some areas offer this kind of MBA scholarship in its commitment to helping their deserving community members reach their educational goals.
Scholarships for Diverse Populations/Minorities: These MBA scholarships are intended for different ethnicities and races.
MBA Scholarships Based on Enrollment Status: Some schools offer scholarships based on a student's enrollment status, like being a full-time graduate school student. This is important to remember as you scout for scholarship options for part-time or full-time MBA degree programs. Your enrollment status can give you additional scholarship opportunities.
Military Scholarships: These are for MBA students who served in the Armed Forces. MBA scholarships cover full tuition, and some even have additional funds to pay for room and board, books, and other fees.
---
Frequently Asked Questions
When should you start processing your scholarship?
The timing of your MBA scholarship application will depend on the deadline for the scholarship application. There are MBA scholarships that accept applicants one full year before the start of a program. That's why it's best to start scouting as early as you can.
Where should you look for scholarship opportunities?
When finding available scholarships, MBA applicants have many resources, including search tools and online directories. Below are the search tools that are specifically for scholarships for MBA.
.gov: This is the US government's assistance website for federal student aid. You can find all the federal scholarships awarded by different government organizations and agencies.
.org: This is also another federal resource where you can look for available scholarship aid resources. While StudentAid.gov is owned by the US Department of Education, CareerInfoNet.org is hosted by the US Department of Labor which provides various options for MBA applicants looking for scholarships.
Sallie Mae: This is a very popular source for private college loans. The site also has a Scholarship Search tool where you can find resources specifically for MBA scholarships.
Other MBA scholarships can be found at the school's financial aid office or in businesses and nonprofit organizations. There are so many resources to look at and find MBA scholarships. Just do your research and be resourceful.
What are a few things you should establish in your scholarship file?
There are a few essentials to have "on the ready" at all times:
A copy of your high school transcript,
A list of any awards or honors you have received,
A record of any volunteer work you have done,
Recommendation letters and personal statements,
And, a resume… if you have work experience.
Wrap Up
Pursuing a graduate degree is very expensive. The cost of MBA programs generally varies depending on the school, whether the program is on-campus or online, and other vital factors. That is why students need to look for cost-effective ways to offset the expensive cost of higher education.
Financial aid, including fellowships and scholarships, can undoubtedly help MBA students achieve their educational goals sans the hefty costs.
---
Stay In The Know: The Top 10 Business Schools for Entrepreneurs