Rankings
The 10 Cheapest Online MBA in Sustainability Management Schools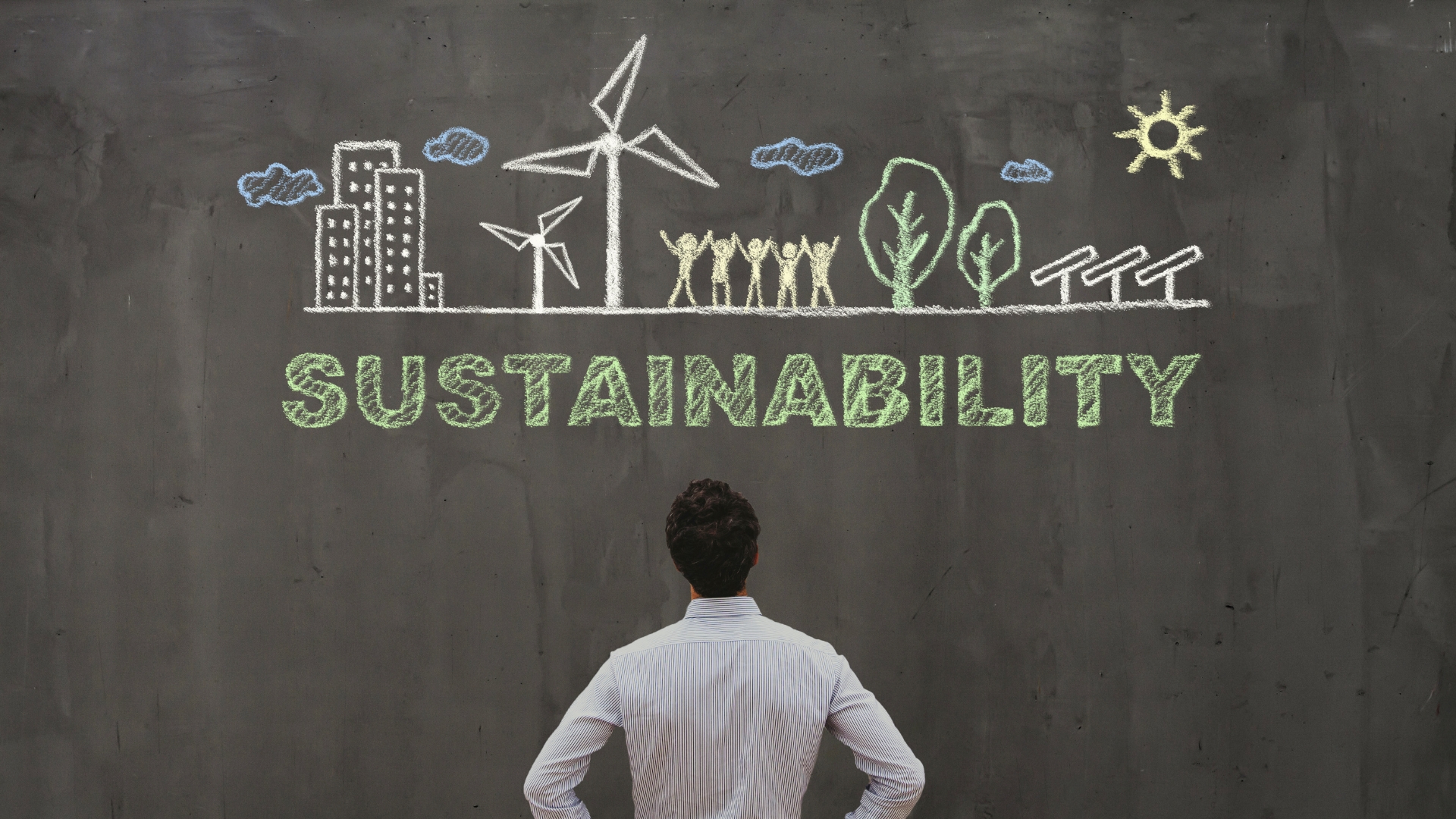 In this article, we will be covering...
Do you have a strong interest in sustainable business? If so, today is the ideal time to enter the expanding sustainability and environmental management field!
A recent survey found that consumers of all ages, from Baby Boomers to Gen Z, are more than willing to choose and pay more for sustainable products. Only 58% of consumers across all generations were willing to pay more for sustainable solutions just two years ago. Compared to just over 34% two years ago, nearly 90% of Gen X are willing to spend an additional 10% or more on products regulated for environmental compliance.
At a Glance

Because of high demand, more and more business establishments are valuing professionals with sustainability degrees, especially those with a master's in sustainability. As a result, sustainable management is one of the fastest-growing specializations in the Masters of Business Administration world. Graduates of MBA in sustainability programs make much more money than those with only bachelor's degrees.
Sustainability Management as A Career
The primary premise of sustainability is that resources are limited. Since resources have a finite lifespan, sustainable business practices aim to satisfy current requirements without compromising the availability of resources for future generations. We should think about long-term objectives and the implications of achieving those objectives when allocating resources.
Sustainability has three main pillars; economic, environmental, and social components. These principles are known as "people, planet, and profits." Businesses that strongly emphasize sustainability management will look beyond the earnings report for the upcoming quarter and make longer-term decisions beyond profit and loss.

Strengthening Your Sustainability Skills With An MBA
The skills and information required to execute social and ecological business practices in today's enterprises are provided through the online MBA in sustainability. A career in sustainability presents chances in various industries as more companies go for sustainable green technologies.
With an increasing demand for an MBA in sustainability management, more and more business schools are allowing graduate students to complete their degrees online at their own pace.
On-campus and online MBA in sustainability management programs have a similar curriculum, only that online programs give students more flexibility and are cheaper.
Core business concepts are combined with an emphasis on the environment in courses for a graduate business degree with a sustainability management concentration. Although classes may differ from school to school, there are several common core classes you might take, including:
Business Ethics
Sustainable Systems
Business Leadership
Data Analysis
Information Systems
Like on-campus MBA programs, online MBA programs in sustainability management usually require students to complete 30 to 58 credits. Someone taking a full-time load can finish the coursework in about two years. Taking part-time classes takes about five years, and those on a fast track can complete the degree in 12 to 18 months.
The delivery method is another element that influences the turnaround time. Cohort classes put a group of students together who follow a strict timeline to finish their degrees. With self-paced courses, the student can choose when to attend.
The 10 Cheapest Online MBA in Sustainability Management Programs
Southern New Hampshire University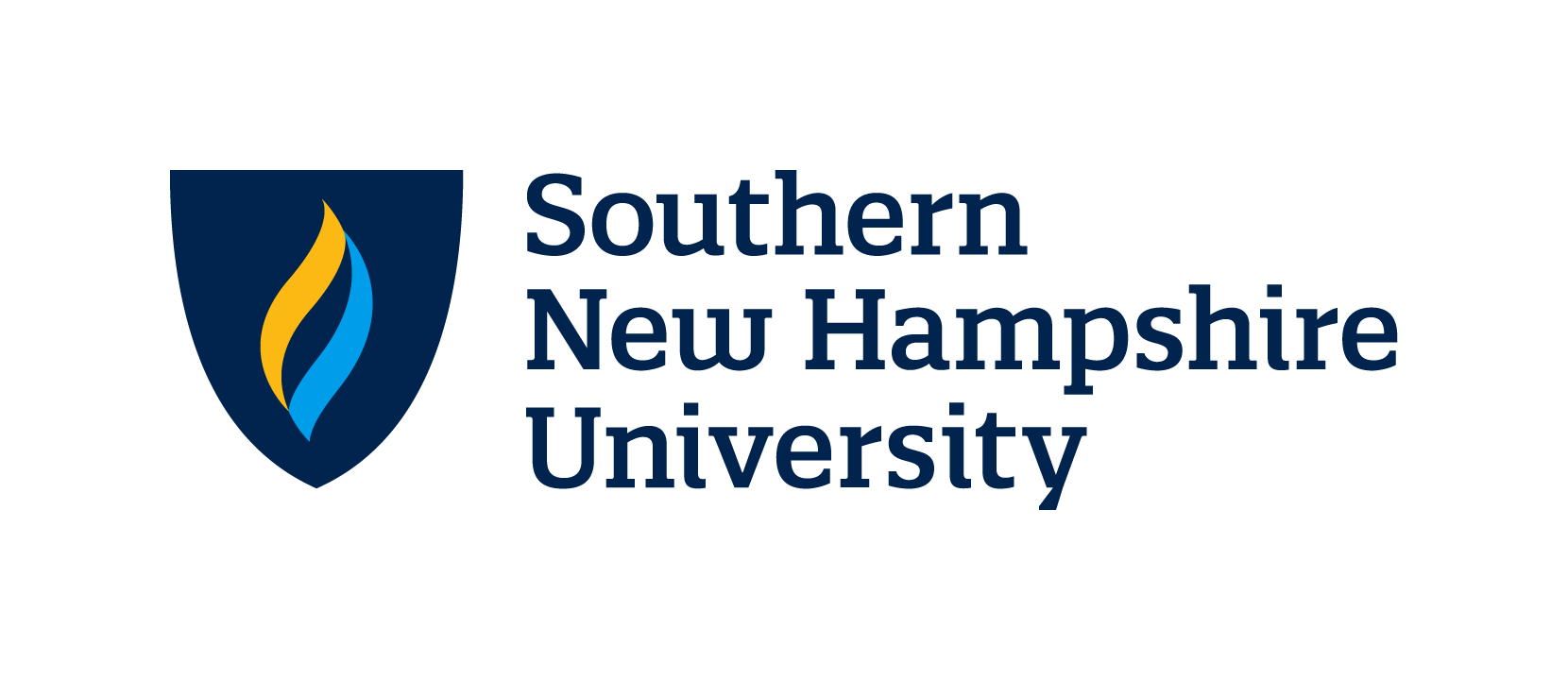 Manchester, New Hampshire
Average Cost: $18,810
Tuition per credit for online MBA program: $627
Units Required: 36
Program Length: 1 year
Financial Assistance Options:
Southern New Hampshire University offers an affordable Accreditation Council for Business Schools and Programs-accredited online MBA in Sustainability and Environmental Compliance designed to help graduate students understand what it takes to run a sustainable firm in today's economy. This concentration equips students with the ability to evaluate pertinent problems and offer suggestions for adhering to rules and regulations. Additionally, students will learn how to promote green initiatives as sensible efficiency improvements and ethical business practices.
SNHU's MBA in sustainability and environmental compliance online ensures that students graduate with the know-how necessary to guide to help a company develop environmentally and ecologically sound plans while adhering to the law and regulatory frameworks. Students will have the power to shape the future and overcome some of society's most pressing business-related issues if they earn this advanced degree. Typically, this concentration covers the following topics:
Energy and Society
Environment Compliance/Sustainability
Environment Issues
Prospective graduate students are sure to receive a world-class business education from Southern New Hampshire University, with proven programmatic and regional accreditations. Online students will learn from the same on-campus faculty, most of whom are doctorate holders. MBA graduates can work in the business sustainability field and land mid to upper-level positions in environmental advocacy groups, renewable energy, sustainability trade associations, and municipal and ecological regulatory agencies.
---
Oklahoma State University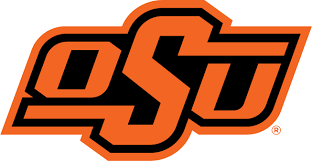 Stillwater, Oklahoma
Tuition per credit for online MBA program: $481.15
Units Required: 39
Program Length: 12 months
Financial Assistance Options:
Oklahoma State University offers one of the cheapest and most flexible online MBAs in Business Sustainability to better equip graduate students to prevent harm to society and the environment and broaden their understanding of sustainability's pillars. This business sustainability concentration teaches students how to implement social and environmental policies and procedures to promote better economic and financial environment sustainability and social and ecological well-being. OSU's MBA has been accredited by the AACSB-Association to Advance Collegiate Schools of Business since 1958, ensuring MBA students a business education aligned with global standards.
With the help of industry-experienced faculty, students will be able to lead businesses toward sustainability using strategic management, moral judgment, team building, and effective communication. Business sustainability students are required to complete two concentration courses — Management of Sustainable Enterprises and Corporate and Social Responsibility — and choose two of the following electives:
Marketing for Nonprofit Organizations
Social Issues in Marketing Environment
Management and Ethical Leadership
Management of Nonprofit Organizations
Leadership Challenges
Individual and Organizational Behavior
Entrepreneurship and The Arts
Social Entrepreneurship
Entrepreneurship Empowerment in South Africa
Oklahoma State University, through the school's Center for Nonprofit Management and Sustainable Business, guides students in learning tactics that aid businesses in pursuing economic prosperity, ecological integrity, and social equality. Additionally, students will receive support from the Center for Career Readiness at Eastin to explore professional possibilities, engage in ongoing growth, and fully develop their abilities.
---
University of Colorado

Denver, Colorado
Average Cost: $28,170
Tuition per credit for online MBA program: $667
Units Required: 45
Program Length: 24 months
Financial Assistance Options:
Busy working adult students who aspire to become sustainability professionals but only have a little time to attend on-campus programs can enjoy the benefits of an Association to Advance Collegiate Schools of Business-accredited online MBA in Managing Sustainability at CU Denver. This managing sustainability MBA is one of the few online degrees to offer a top-notch internationally recognized curriculum applicable to all functional business areas. Students will learn how to develop a strategy to lower operational expenses, open up new markets and income sources, boost client loyalty, and enhance financial performance during their concentration courses.
To obtain the specialization, students must pass four graduate Business School courses in managing sustainability. These four courses can be finished in various business fields, including marketing, accounting, finance, and entrepreneurship. Students will choose four of the following concentration courses:
Accounting and Finance for Sustainability
Supply Chain Analytics
Entrepreneurship in Emerging Industries
Managing for Sustainability
Business Ethics and Corporate Social Responsibility
Sustainable Change Leadership: Turning Business Into a Force for Good
Business for a Better World
Global Climate Change
Independent Study
Internship
Marketing & Global Sustainability
On-campus and online students will have the same MBA rigor, following the same curriculum and learning from the distinguished faculty. One of the benefits of enrolling in this program is lifetime access to the Business Career Connections, which includes exclusive opportunities to network with over 300 corporate partners and business leaders in the Denver metro area and beyond.
---
Chatham University

Pittsburgh, Pennsylvania
Average Cost: $59,679
Tuition per credit for online MBA program: $1,047
Units Required: 57
Program Length: 2 years
Financial Assistance Options:
Students looking to earn dual graduate degrees can take advantage of Chatham University's online Sustainability+MBA (MSUS+MBA), an International Assembly for Collegiate Business Education-accredited business program. This MBA dual degree online option allows students to focus on scientific studies of environmental sustainability and obtain business knowledge through core education in business administration.
Students will work on projects that focus on real-world problems throughout the summer semester, such as consulting with sustainable firms, creating business plans for sustainable businesses, or undertaking individual or group sustainability projects for businesses. Graduate students will be exceptionally well-equipped to promote sustainability in the corporate world.
Students must complete all 57 credit hours to earn this dual degree. Sample curriculum courses include:
Foundations of Sustainability
Project Design, Methods, and Evaluations
Sustainable Supply Chain Management
Sustainable Behavior Change
Global Business
Aside from its comprehensive sustainability online courses, students will benefit from hands-on learning experience through Chatham University's sustainability centers, such as the Center For Sustainable Leadership (CFSL). The CFSL assists organizations in enhancing and maintaining employee engagement with sustainability at work. Over the past few years, the CSL has worked in a research pilot with Highmark Health to improve employee engagement with sustainability and sustainable practices.
---
Pennsylvania State University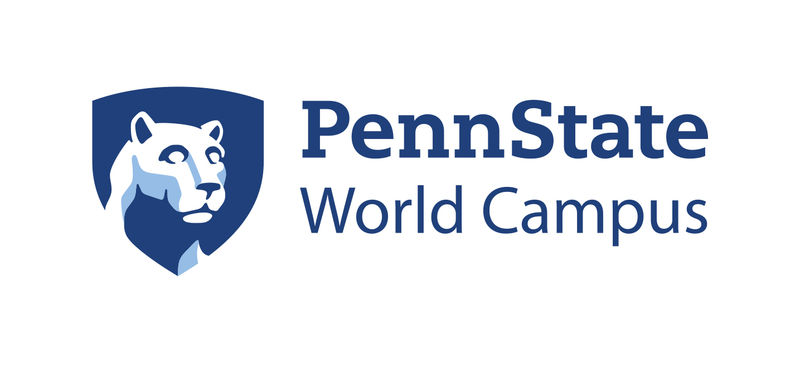 University Park, Pennsylvania
Tuition per credit for online MBA program: $1,236
Units Required: 48
Program Length: 2 to 3 years
Financial Assistance Options:
Pennsylvania State University, through the initiative of their World Campus, offers an Association to Advance Collegiate Schools of Business-accredited online MBA with a concentration in Business Sustainability Strategy. This online specialization was specifically designed to help aspiring business sustainability professionals obtain advanced and sufficient knowledge and help businesses and organizations enhance profitability, lower costs and risk, and create competitive advantage while driving environmental, social, and governance (ESG) performance. This concentration will equip students with the skills necessary to develop and implement a sustainability plan for any size or type of business.
To graduate with a business sustainability strategy MBA, students must complete nine credit hours of concentration courses. The following courses will prepare students to create business strategy plans toward sustainability.
Sustainability Strategy Development
Strategy Implementation and Organizational Change
Sustainable Supply Chain Management
MBA graduates with a business sustainability strategy concentration from PSU will have the necessary skills and knowledge to master business strategies that satisfy current stakeholder expectations while safeguarding resources for the future, allowing them to distinguish themselves in the industry. Students can learn the abilities they need to evaluate opportunities and calculate financial, environmental, and social returns from this program.
---
Concordia University – Wisconsin

Mequon, Wisconsin
Tuition per credit for online MBA program: $799
Units Required: 36
Program Length: 2 years
Financial Assistance Options:
Concordia University – Wisconsin offers an affordable online MBA in Sustainability Management and Analytics with full accreditation from the International Accreditation Council for Business Education. The sustainability management and analytics MBA concentration uses environmental and social advancement to equip graduate students with the tools to improve their firm's sustainability significantly. With the help of the school's distinguished faculty, MBA students online will have a fully guided learning experience that will help them use metrics and ensuing analysis to design and manage goods and services in an environmentally sustainable manner.
The MBA in sustainability management and analytics requires students to complete core and concentration courses that emphasize the field of sustainability using statistics to convert lofty goals into observable social change and advantageous environmental advancement. Students will choose four of the five concentration courses:
Global Production Systems
Introduction to Lean
Management Science and Analytics
Strategic Innovation
Sustainability and Social Entrepreneurship
Online MBA students have the chance to participate in a Study Abroad program. Those who take advantage of this program will travel abroad and experience business and cultures different from those in the US. This course will fully immerse MBA students in a setting that fosters better communication, cultural awareness, and tactile learning.
---
University of Maine

Orono, Maine
Average Cost: $19,500
Tuition per credit for online MBA program: $650
Units Required: 30
Program Length: 5 semesters
Financial Assistance Options:
The University of Maine designed one of the most affordable and fastest MBA in Sustainability to help working adult students obtain the necessary capacities to make informed decisions toward business sustainable development strategies. This sustainability MBA helps future leaders establish business strategies and operations in a world where companies must take on obligations beyond satisfying shareholder financial expectations. As the need for corporate leadership in nonprofit and nongovernmental organizations rises, the specialty is created to match that demand. Graduates will also be well-positioned to work in nonprofit organizations and businesses with sustainability sections.
Business sustainability is a very competitive field. And to enable graduates to compete in the area, they will be required to complete three comprehensive sustainability courses:
Sustainable Communities
Transportation Planning and Policy
Environmental Law and Policy
With recognition from the AACSB, the Maine MBA in Sustainability ensures students will receive a fully-guided business education they can use worldwide. MBA in sustainability students will have access to the same on-campus faculty dedicated to sharing their real-world experiences to give students a glimpse of what it's like working in the field. Additionally, graduate students can access various resources, such as academic advising and internships.
---
Franklin Pierce University

Rindge, New Hampshire
Tuition per credit for online MBA program: $665
Units Required: 39
Program Length: 18 months
Financial Assistance Options:
Franklin Pierce University offers one of the most affordable MBA in sustainability programs available online. The online MBA in Energy and Sustainability at FPU equips students with knowledge and skills valuable in today's society, such as climate change, social entrepreneurship, renewable energy, corporate social responsibility, and international and global energy economics. In addition to learning about energy and sustainability, students will also develop proficiency in financial analysis and financial management to increase long-term investments in sustainable economic activities and projects with environmental, social, and governance (ESG) in mind.
The Energy and Sustainability MBA advisory board guarantees that this program covers the topics employers find vital and that it stays up to date with changes in laws and regulations. Sample coursework includes:
Legal and Ethical Issues in Organizations
The Future of Energy, Business, and Society
Financial Management
Building a Sustainable Enterprise
Energy Economics
Franklin Pierce University is one of the few universities with full accreditation from the International Accreditation Council of Business Education. This MBA specialization will help graduates advance their careers in the energy sector and be able to guide their companies in becoming a force for social change. Additionally, students will be able to develop new instruments for instant application and innovation in the workplace.
While the degree can be completed online, students are encouraged to participate in some on-campus activities for a more hands-on learning experience and a professional network.
---
Maharishi International University

Fairfield, Iowa
Tuition per credit for online MBA program: $500
Units Required: 58
Program Length: 2 years
Financial Assistance Options:
The Maharishi International University offers an online MBA with a Sustainable Business concentration designed to equip aspiring business sustainability professionals with the leadership skills to start or support a successful company that provides goods and services without inflicting harm to the environment. Students will learn the most recent information about the sustainable business through a rigorous curriculum accredited by the IACBE – International Accreditation Council for Business Education. The same on-campus academic faculty teach this online MBA.
The program offers an extensive selection of business courses, including those in accounting, business law, marketing, finance, management, operations or quality management, and management information system, forming the basis of your MBA program. Students will complete their chosen major in sustainable business by taking several concentration courses, including:
Organizational Change for Sustainability
Metrics for Sustainable Business
Sustainable Technologies
Socially and Environmentally Responsible Management
Socially Responsible Investing
Green Marketing
Sustainable and regenerative living courses
One of the key features of this MBA in sustainable business is the school's Block System. With this system in place, students can take one course at a time, allowing them to devote their time to it and develop high-level mastery. This is the perfect option for busy working adult students with a lot on their plates. This will give them less stress, more profound knowledge, and improved memory of the course information.
---
University of Houston

Houston, Texas
Tuition per credit for online MBA program: $749
Units Required: 36
Program Length: 14 months
Financial Assistance Options:
The University of Houston – Clear Lakes has an affordable Business Administration MBA in Environmental Management that provides students an in-depth knowledge about the ethical, practical, and strategic issues in business sustainability. Additionally, students will develop proficient expertise in dealing with the political and social pressures on businesses to operate sustainably and produce products that are not harmful to the environment. This concentration incorporates environmental science, business, marketing, legal studies, and public policy training.
Environmental management students must complete business administration courses in accounting, management, economics, finance, marketing, and data science. There are two concentration courses:
Environmental Law Credit Hours
Environmental Risk Management
With accreditation and approval from the AACSB – Association to Advance Collegiate Schools of Business, prospective MBA students of the environmental management program at the University of Houston – Clear Lakes will receive a world-class business education. Online MBA will learn from the same on-campus faculty with graduate degrees and years of experience in environmental management. Students who want to gain a more hands-on approach to their MBA degrees can choose to enroll in a hybrid learning format.
Frequently Asked Questions
What are the Career Paths for Sustainability MBA Graduates?
A sustainability MBA is a component of a program focusing on environmental or social sustainability management. This symbolizes a quickly expanding umbrella, embracing several well-liked industries, with thousands of new jobs created to support sustainability across the United States.
Here are a few career options for MBA holders in sustainability management, some of which you probably weren't aware of:
Financial Management
Although few directly link financial management to sustainability, every business needs someone to manage its cash flow. With a sustainability MBA, you may enhance your career as a driving force behind exciting new green trends and place yourself on the path to an executive position.
Sustainability Manager
Sustainability managers develop and put into practice procedures and policies that have a lower impact on the environment. Governmental organizations, housing authorities, sanitary agencies, and other private firms all employ sustainability managers.
Sustainability Consultant
Sustainability consultants take the lead in creating and implementing sustainable business processes. These professionals evaluate current policies and practices in this position, inform stakeholders and clients about sustainability efforts, and lead sustainability initiatives.
Industrial Production Manager
An industrial production manager oversees a production facility that could create anything from computer components to automobiles while working in the manufacturing industry. You would be in charge of managing the operations of the manufacturing facility, including supervising and training staff, solving production problems, developing production objectives and budgets, and ensuring that safety rules are followed.
General and Operations Manager
General and operations managers manage staff, delegate job assignments, develop business plans, manage projects, and ensure that business operations run well. An MBA can be your best option if you want to work for a bigger company or offer yourself a competitive edge in the sustainability industry.
Environmental Compliance Specialist
Environmental Compliance Specialists ensure a company's adherence to environmental laws and regulations. Some jobs require managing a team or department and handling hazardous materials, conversation plans, and environmental testing.
What's the difference between an MBA in Sustainability and MS in Sustainability programs?
When you search for MBA programs in sustainability, you'll often see results for MS in sustainability science and other sustainability degrees. These degrees can initially seem to be very similar. But when you look closer, you'll see that there is one key distinction between these degree paths: the breadth of the science instruction.
Students who want to study green business techniques with general finance, marketing, leadership, data, and corporate social responsibility should opt for a Master of Business Administration in Sustainability Management degree. Although topics are introduced in the context of sustainable business, the coursework is frequently basically the same as in other MBA programs. MBA in sustainability programs typically offer the easiest science, but they allow for students' valuable collaborations with scientists and professionals.
Compared to MBA degrees, MS in sustainability programs are frequently more specialized. While most of the curriculum will still be management-focused and in-depth, it will be grounded in sustainable science. This degree path exposes students to the most scientific material.
Are there any Certifications and Licenses an online MBA in Sustainability prepares students for?
An MBA in sustainability degrees prepares graduate students for various certifications and licensures that will allow them to qualify for several positions in the field.
Here are five of the most common certifications and licensures sustainability graduates can obtain after their MBA degrees:
This specialized qualification is intended for auditors of environmental compliance who evaluate the risks associated with tools and processes.
This certification aims to show that a professional is knowledgeable about environmental laws and regulations.
The ISSP Sustainability Associate certification is best for recent graduates working in sustainability or related fields like buying or human resource management.
Professionals managing environmental, health, and safety projects can earn the REM certification. At least five years of sustainability work experience is necessary to apply for this certification.
There is an increasing need for a reliable, consistent Green Audit methodology and certified auditors as more businesses attempt to incorporate sustainability into their operations. For local auditors to provide excellent Green Audits, the program is designed to train and certify them across the United States.
What are the advantages of Sustainability Management?
Becoming a sustainable business provides several advantages that benefit your company, the people in it, and the environment.
Adopting sustainable management and sustainable green technologies can significantly enhance an organization's public image. It increases credibility and gives business owners a chance to grow their clientele. As a result, your company can lure in top talent and investors. Additionally, businesses that have embraced sustainability are well-known and have a solid track record of profitability. Employees can anticipate advancement and freedom to use existing technology in a cogent manner.
Business sustainability also increases the company's revenue and guarantees the highest satisfaction of customers, stakeholders, and employees.
Aside from a better public image, your business will also experience a significant reduction in production expenses. Increased production results from higher productivity, while lower costs show that resources and equipment are being used effectively.
Government agencies worldwide have been forced to tighten restrictions due to climate change and the severity of the situation. With the aid of sustainable management, businesses may comply with all such rules without any hassle.
Another key advantage of sustainability is waste management and reduction. By converting to sustainable products for production and consumption, every company that adopts sustainability management will decrease its waste footprint and avoid contributing to rising environmental issues.
What is the biggest challenge to sustainability today?
The challenges to sustainability will lend to your responsibilities as a Sustainability Manager. Check out these points to see if you are up for a challenge of your own:
The biggest challenge to sustainability today is the lack of political will to take meaningful action on climate change. Despite overwhelming evidence and scientific consensus about the urgent need for climate action, many political leaders remain hesitant to enact meaningful policies that will drastically reduce emissions and transition to a low-carbon economy. As a result, global greenhouse gas emissions continue to rise, leading to more extreme weather events, increased risk of species extinction, and other destabilizing effects.
Is an MBA in Sustainability Worth It?
Yes, MBA in sustainability programs are worth it. As the world starts to experience climate change and high waste production, obtaining a degree in sustainability will surely give you a chance to help solve several environmental issues facing businesses.
With an MBA in sustainable management, graduates will have the skill sets needed to choose a range of careers, from business to environmental law enforcement. The burgeoning new economic sectors of green energy, environmental protection, and eco-friendly manufacturing are all open to those who choose this degree path.