Resources
The Ins and Outs of Studying for an MBA Abroad in 2023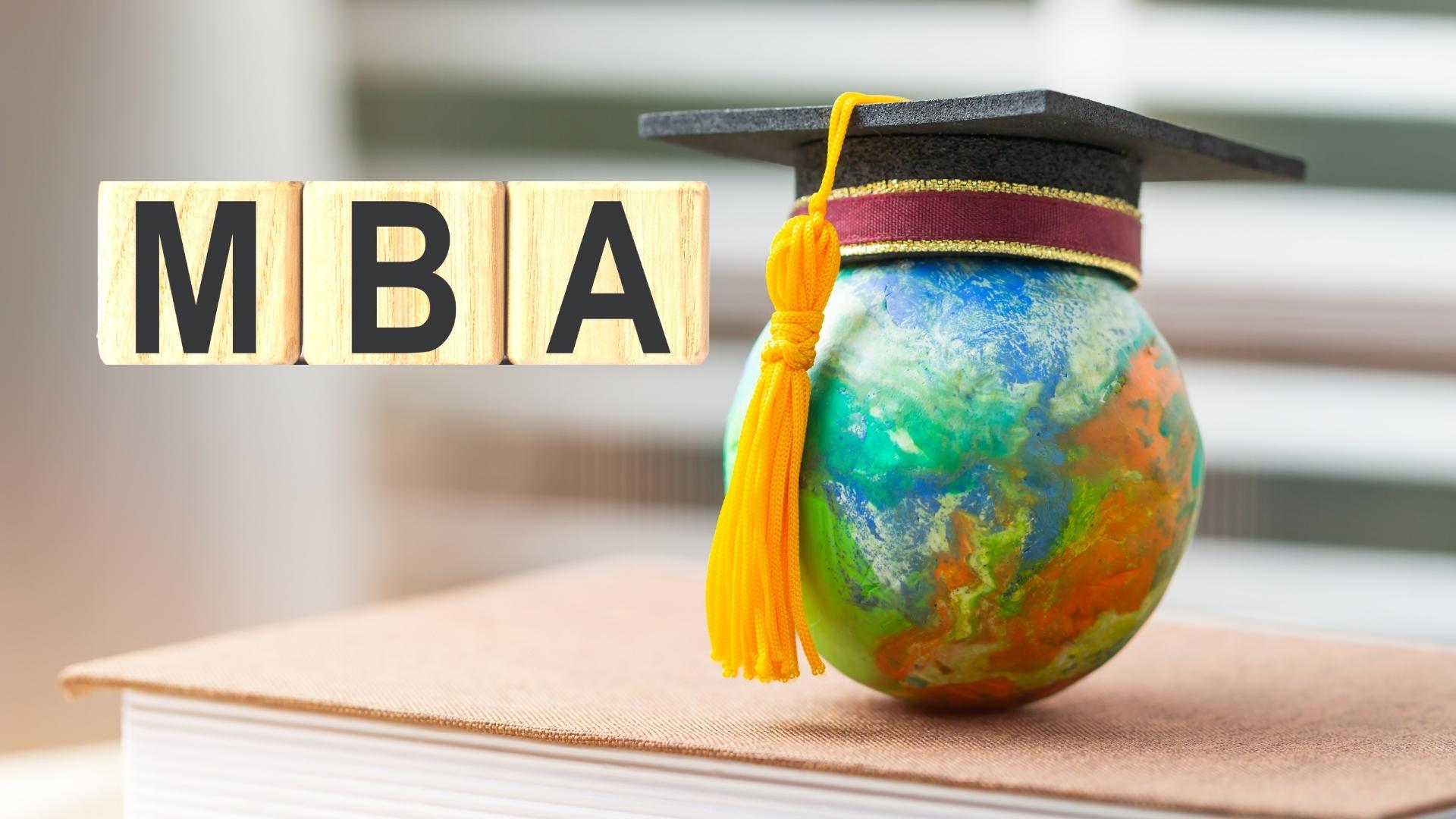 In this article, we will be covering...
If you're a business management enthusiast and you aspire for an executive role in a global corporation, pursuing an MBA degree and choosing an excellent school of business like the Harvard Business School would be an excellent first step. Studying for an MBA abroad can certainly open doors for you toward broader horizons.
While the United States is considered the learning hub of world-class business managers such as several executives of the U.S. Fortune 500 companies, many aspirants for advanced studies consider pursuing an MBA abroad.
One obvious reason is the fact that modern businesses are run on the concept of globalization, and several top business schools worldwide have made advanced business management techniques part of their curricula – at much lesser tuition fees and other costs.

From a global perspective, executives need to understand the market and the strategies businesses need to undertake to succeed. The impact of modern management strategies has triggered changes in the way companies in the modern business world are run.
Unarguably, top MBA education is always available in the U.S. Nevertheless, many U.S. students are still attracted to enrolling in a graduate school of business abroad for a lot of good reasons. One of the most prominent of these is to acquire a good understanding of the organizational culture and behavior from a global viewpoint.
What You Need to Know About Studying for an MBA Abroad
Pursuing a top MBA graduate program from MBA universities abroad is an opportunity to gain academic and cultural education. Here are key facts you need to consider before making up your mind.
The first step you need to take when choosing an MBA abroad is to ensure that the study abroad program you're aiming for is recognized not only in your country of study but by local and international employers.
To make sure of the acceptability of the program, research MBA colleges abroad whose MBA programs are recognized by trusted organizations like Bloomberg Business Week, Economic Intelligence Unit, and the Financial Times.
Additionally, the school you choose should also be accredited by either The Association to Advance Collegiate Schools of Business, The EFMD Quality Improvement System (EQUIS), or The Association of MBAs (AMBA). These are the three determiners of international business education standards and academic excellence.
Studying for an MBA abroad entails learning a country's language, culture, and basic laws.
Although your chosen MBA abroad may be delivered in English, you should strive to understand and speak the local language. You will need it especially if you are looking for employment with one of the companies in that country.
Another important aspect you should consider is getting familiar with the local environment including interacting with locals, visiting shops, learning the culture and basic laws, and mastering the transportation network of your chosen place of study.
MBA programs abroad can be cheaper!
It's a fact. When you are studying for an MBA abroad, the tuition fees and other costs you incur are much less than pursuing the same degree in the U.S. However, most foreign top MBA programs don't provide financial aid, especially to international MBA students who don't have the full financial capability to finance their graduate studies.
An MBA degree in the US could go from $60,000 to $120,000 depending on the university. You can cut this cost down to $23,000 to $85,000 if you pursue the degree in an affordable Financial Times-ranked university outside the United States.
Scholarships and grants are also offered to international graduate students by some prestigious MBA schools across the world. For one, the Ireland International Education Scholarship is open annually to students in all fields of study at the graduate level.
Foreign MBA programs can take as short as one year.
A typical MBA program in the United States takes up to two years or more to complete, but it is different in other countries because you can finish it in one year. It implies that when you study MBA abroad, you'll need a shorter time and a smaller budget, but gain more time to earn and find better career and job opportunities. It is because a majority of MBA colleges abroad like London Business School can deliver their MBA curriculum the whole year round.
The shorter the study abroad program, the faster it would be for you to get a return on your investment, and increase your earning potential and career prospects.
MBA programs abroad can lead to international job opportunities.
US residents who graduate with master's degrees in business administration from another country have better chances of getting into that country's local job market. It is fit for US residents with a professional goal of getting a job in a foreign country. If working abroad is one of your professional goals, you should study in the country where you hope to work someday.
Foreign business schools are often open to U.S. applicants.
According to experts, a majority of students from the U.S. find it easier to enroll in an MBA program at top-ranked business schools abroad. It's because MBA colleges in other countries are eager to enroll more Americans on their campuses.
Enrolling in a top international university of business and management abroad like London Business School is a great decision. It helps you avoid the fierce competition for admission into B-universities in the United States such as the Stanford Graduate School of Business.
An MBA abroad can help you build an international network.
The master of business administration programs of top MBA universities worldwide are attended by international students. They can provide enrollees with opportunities to build a network of business contacts from different countries around the world.
Studying for an MBA abroad develops cross-cultural leadership and language skills.
One of the salient advantages you'll get when you study top MBA abroad is gaining a broader perspective and understanding of the ways a different culture handles and resolves business and management problems.
Things to Watch Out For When Studying for an MBA Abroad
MBA programs abroad can be overwhelming!
The top MBA programs in other countries are shorter and cheaper, but these can be very challenging. One particular downside that it carries is a hectic schedule that prohibits international MBA students from grabbing networking opportunities they need to advance their profession. Moreover, most MBA universities abroad do not make way for summer breaks which students can utilize for internships.
Getting jobs in the U.S. with an MBA abroad isn't always easy.
Let's face it. Most companies in the U.S. prefer locally produced MBA graduates. MBA colleges abroad, except for a few highly regarded global universities, are less recognized in the country. It is a widely accepted setback of pursuing an MBA abroad that you have to deal with. But if you have plans of working as a business executive in your country of study, getting an MBA abroad would be a great move.
Foreign MBA colleges often prefer applicants with work experience.
If you are a fresh graduate of an undergraduate degree and starting to build a career, your chances of admission to an MBA program in another country are slim. Most international MBA programs are designed for applicants with established careers under their belt.
If you are determined to study MBA abroad, you need to earn at least three years of relevant work experience to qualify for admission.
Living in a new country requires lifestyle adjustments.
While there is a thrill in knowing that your desire to study abroad is coming true, you need to be realistic about it. It is automatic. You need to live in the country where you are taking the MBA program, and it's not a piece of cake because it's you who will experience culture shock in your study abroad destination.
With that said, you will go through a period of adjustment to adapt to the culture and conduct of the people. It will enable you to earn their respect and win new friends. But it will take time, and you need to be patient.
Quick Tips for Preparing to Study for an MBA Abroad
If you have this desire and are determined to make it real, you must prepare in advance as you have a lot of requirements to comply with. A year of preparation may be enough. Among the things that you need to do includes:
Deciding which foreign B-school to study
Applying for a student visa – you can't study MBA abroad without it
Determining the cost of your studies
Researching your host country's culture and practices
Knowing and complying with the school's admission requirements
Visiting a travel doctor to ensure that you are fit to travel
Setting up an online bank account
Setting up a line of communication with loved ones and friends in the U.S.
Getting travel insurance
Frequently Asked Questions
What's in store for me with an MBA from a foreign country?
Obtaining an MBA from a business university outside the United States can help you achieve several career opportunities. Aside from classroom studies, foreign education can expose you to several careers and personal development opportunities including linguistic and business leadership skills.
As a graduate of an MBA degree from a foreign business university, you will have a great potential to grow as a professional because several multinational corporations are looking to hire leaders who are multilingual, knowledgeable in managing a multicultural organization, and able to manage an organization from a global standpoint.
Several international employers want holders of foreign MBA degrees to be a part of their organization.
What industries do I have the chance of pursuing executive-level positions with an MBA I earned abroad?
As an MBA graduate from a foreign college or university, you have the qualification to take on leadership roles in several multinational industries including:
Consulting

Management Consulting
Financial Consulting
Information Technology Consulting
Technology
Private Equity
Investment Banking
Energy
Manufacturing
Human Resources
Project Management
Considering the above information, which country is the best for my MBA?
Your country of choice depends on your individual preferences and expectations from an MBA program. Each country has something new to offer. You only need to have an open mind for learning new things. However, it would be beneficial if you prefer to study MBA in a country with a vibrant economy.
Are You Ready to Study for an MBA Abroad?
Even graduates of top MBA programs from foreign countries may not be very attractive to US employers, but an MBA degree abroad can make you a sought-after commodity to global companies especially the ones that operate in foreign countries. Currently, multinational companies are growing like mushrooms all over the world.
You'll never run out of career opportunities if you are an MBA graduate from a prestigious school in a foreign country. With confidence, determination, and hard work, you have all the reasons to get a student visa and study abroad. An MBA degree from a foreign university will give you a chance to join a global organization, get handsome pay, and travel to see the world.
---
Stay In The Know: How do I choose an MBA specialization?