FAQs
MBA vs MiM: What are the differences?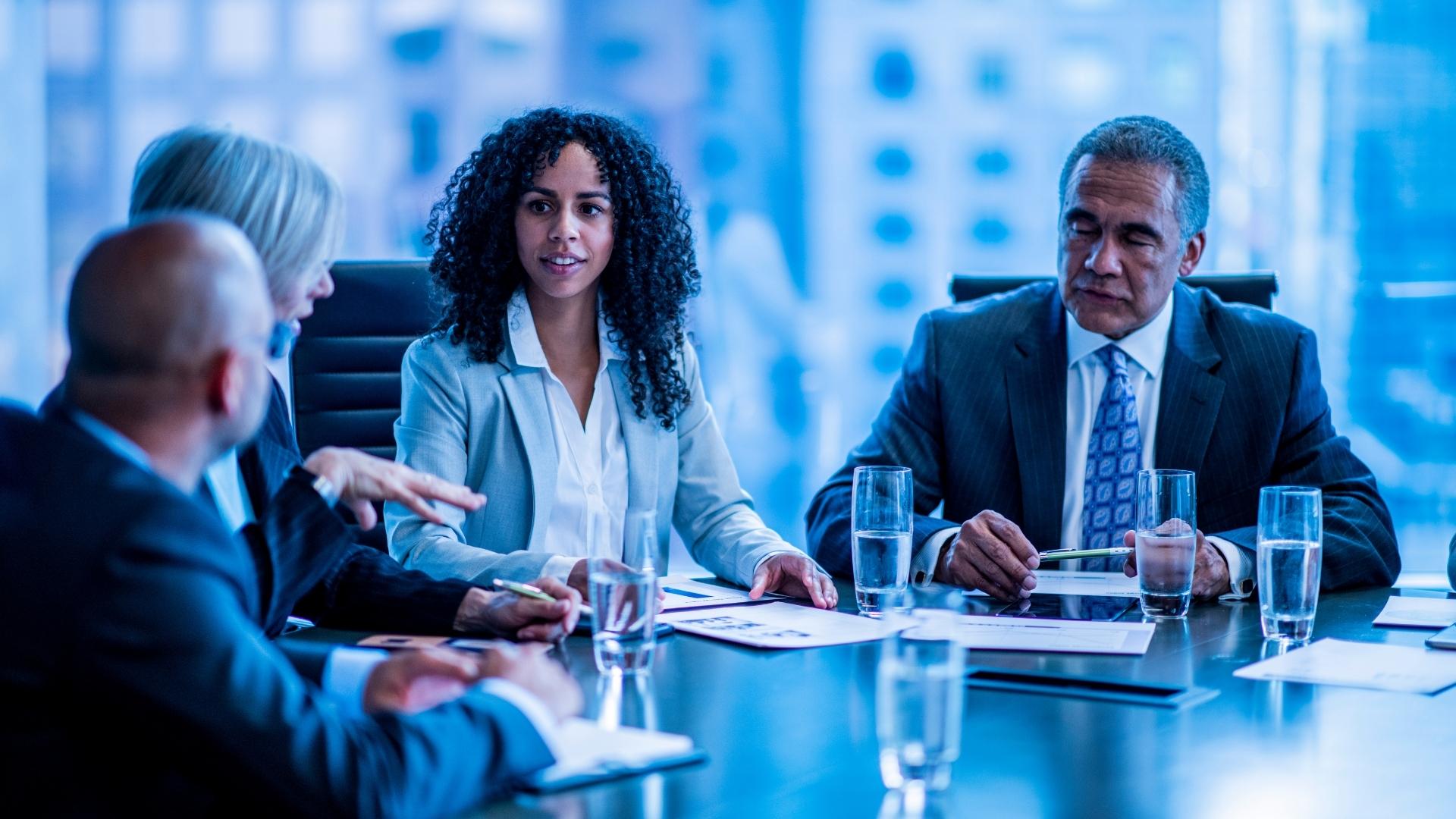 In this article, we will be covering...
If you're looking to advance your academic qualifications to support your career goals, pursuing higher education is an ideal decision. Before enrolling in any master's program in a business school that specializes in it, it's essential to understand your choices.
Two common business degrees that students are choosing to pursue at the master's level are Master of Business Administration (MBA) and Master in Management (MiM).
MiM and MBA graduates are known for being extremely well-versed in all things business management and are qualified to work in the biggest companies globally. Every business school strives to provide an excellent curriculum that imparts knowledge of business principles and offers experiential learning for readiness in the business world.
With management occupations forecasted by the Bureau of Labor Statistics to grow by 9% in the next decade, both MBA and MiM graduates enjoy a greater advantage.
But what exactly are the differences between MBA and MiM degrees?
What Is an MiM?
Offered as Master of Science and Master of Arts programs, a Master in Management program is regarded as a precursor to an MBA program. Business bachelor's degree graduates can gain advanced management knowledge through an MiM. Unlike MBA candidates in most MBA programs, MiM students don't need to have years of previous work experience to be admitted.
Some of the common MiM degrees conferred are a Master of Science in Management, a Master of Science in General Management, and a Master of Science in International Management. MiM degree programs enable students to comprehend how a business operates and how global affairs are managed, given the socio-economic environment in which they operate.
As the coursework in MiM programs isn't astoundingly different from MBA courses, MiM graduates gain the essential competency required, such as leadership and managerial skills. Leadership and individual development are a focus of MIMs. Students also participate in internships and comply with practical experience requirements that qualify them for any high-level leadership or management position in business and management.
MiM vs MBA
Arguably, an MBA degree is a more popular business graduate program than an MiM. The US is home to top MBA colleges that welcome local and international students seeking to gain specialized knowledge through the core business courses and advance their competence in this field.
MiM programs, on the other hand, instill generalist managerial skills and enhance interpersonal skills in students while offering them access to an extensive career network.
The MiM degree is usually mistaken for a type of MBA, but an alternative to an MBA–and a cheaper alternative at that–is the more fitting description. In fact, even the maximum possible tuition for MIM programs offered by both British and American business schools is generally half that of an MBA program in any school worldwide!
Therefore, if cost is a primary factor for earning a master's degree, an MiM could be the more suitable option for you.
Comparing MBA vs MiM Programs
MiM and MBA both equip graduate students with a management curriculum of business topics, advanced and basic business concepts, and financial tools. Here's a closer look into the differences in their course structure and other features: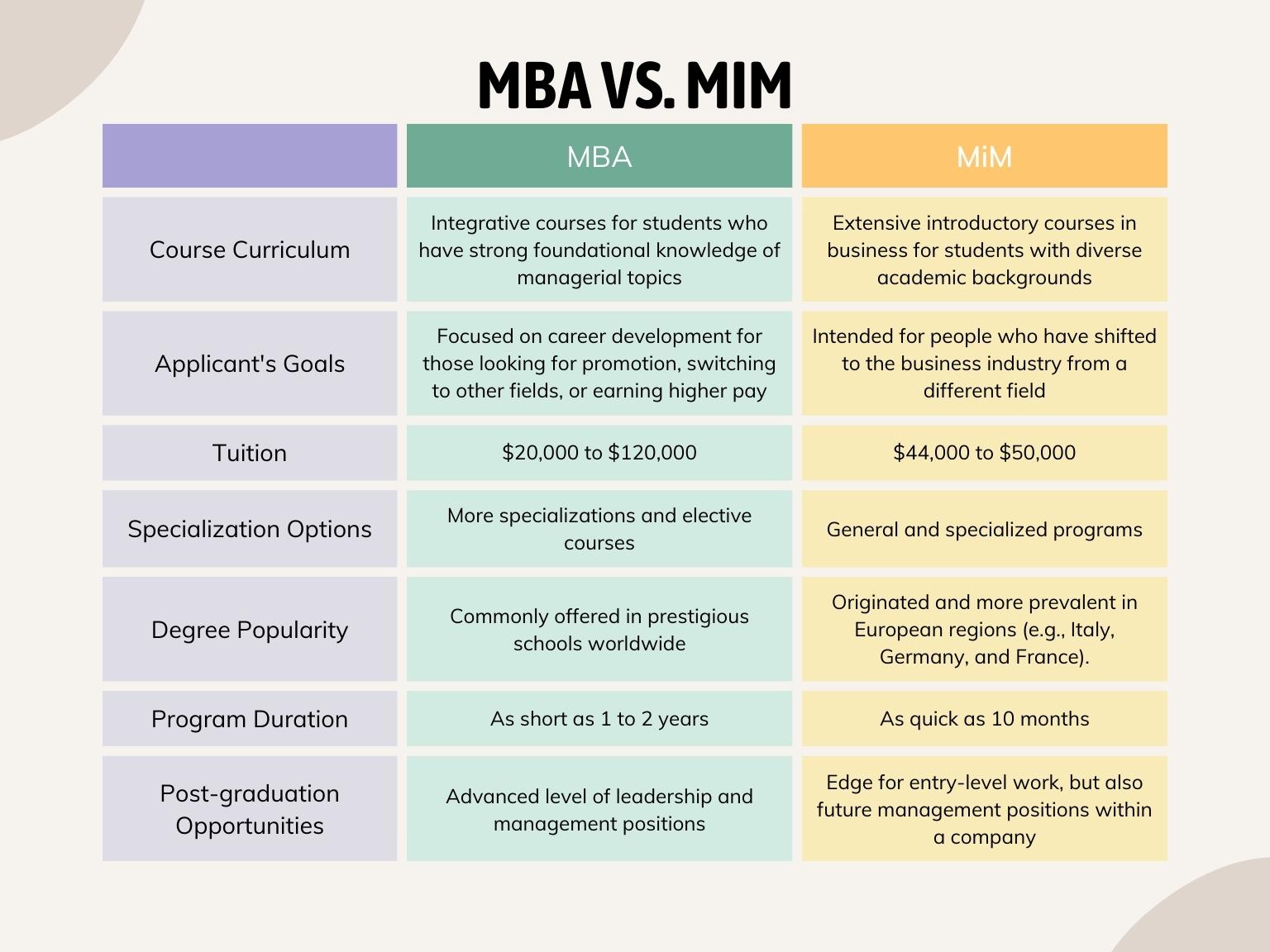 Dissecting the Differences Between MBA Vs MiM
Course Curriculum
As part of the MBA program, students are taught how to enhance or supplement their existing theoretical and practical knowledge of the many facets of business and organizational operations.
MBA focuses on the more integrative courses while also exploring topics pertaining to core managerial functions. These concepts are essential in analyzing businesses from a managerial perspective.
MBA courses usually also include business planning and implementation of business strategies. MBA students are free to choose specific specializations and electives.
In contrast, MiM sets students up for success with foundational knowledge in business. With academic backgrounds that may or not be related to business, an introductory focus on business fundamentals is considered a necessity.
There aren't many electives offered in most Master's in Management degrees. Unlike MBA schools, MiM colleges do not offer degree concentrations.
MiM students enhance their soft skills such as teamwork, leadership, critical thinking, and managerial skills throughout the program. Many MiM schools value the importance of internships.
Applicant's or Student's Goals
Another point of consideration when choosing between an MBA or MiM is your career goal.
The MBA is the perfect degree for you if you're looking for the next step in your career. An MBA degree holder can easily switch career fields, boost their chances of a promotion, advance to a higher-paying job, or become more qualified for leadership and management positions.
Entering the MBA program with the goal of breaking into top-level consulting or finance positions almost always guarantees success.
Meanwhile, if you are switching to and establishing your career in business and starting out through entry-level positions, opt for a Master of Management degree instead. If you haven't exhausted your competence in a management position, studying MiM is a better option, too, for skills enhancement.
An MiM is also your gateway to the business industry, coming from a different field. The program equips students with relevant skills that employers desire and gives them the chance to accelerate their way to a career in business.
In a nutshell, MBA is about career development and climbing that career ladder, while MiM is more about establishing a career in business.
Cost Differences
Cost is a major factor that differentiates an MiM from an MBA program.
MBA students qualify for top-level companies and earn above-average salaries owing to their strong educational background, which they pay a premium for. MBA program costs range from $20,000 to $120,000 every year, depending on the school and program.
Meanwhile, the average tuition rates for MiMs are anywhere between $44,000 and $50,000. By offering top-quality business education that costs half as much as the average MBA in tuition fees, MiMs are more attractive to younger individuals seeking a breakthrough in business.
Cost is a major deciding factor for hopeful business experts who do not have the resources saved up for an MBA and prefer to not drown in debt either. To them, a MiM program delivers a massive value for a lot less!
That said, however, students always have the option to overcome financial obstacles. The majority of MBA and MiM programs in the United States offer scholarships, grants, work-study, student loans, and discounts.
Specialization Options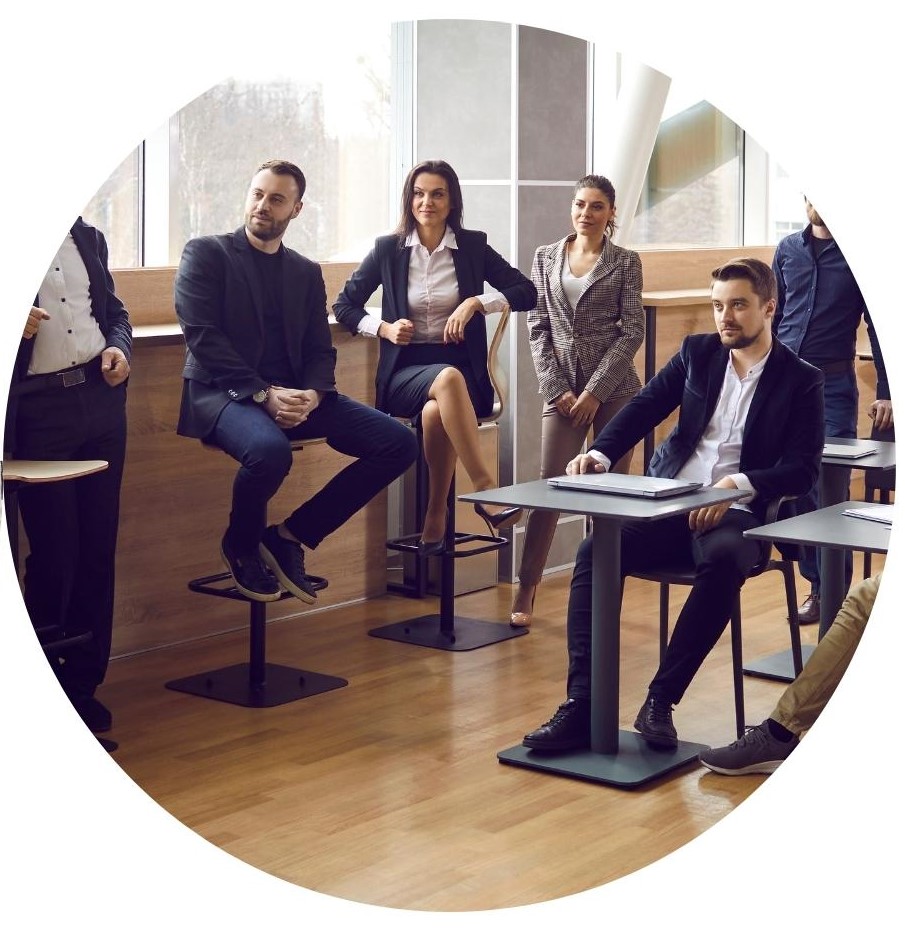 MBA programs are designed to enhance the students' existing knowledge. Along with the core subjects, they offer a wide variety of specializations and electives. These electives are available to anyone who wants to explore their interests in-depth.
As for MiM programs, it's all about carving out a graduate student's path to a lucrative business career. MiMs deliver extensive coursework covering the fundamental principles and applications of many business theories and practices.
Basically, you can choose between a general MiM program or a specialized MiM program. The former highlights and focuses on core courses similar to an MBA program's offerings. For specialized MiM programs, they focus on a single area of study.
Popularity
MBA is still the most sought-after graduate degree in business, with most graduates attesting to its value. Besides providing an international experience, programs that make it to MBA rankings are associated with prestige, offering excellent post-graduate prospects.
By contrast, MiMs are popularly offered based in specific regions. European universities pioneered the program, and it soon became famous in the US. To date, MiM programs are more popular in European countries, especially in France, Italy, and Germany.
Program Duration
MiM and MBA program durations differ slightly.
MBAs generally take one to two years to complete, depending on the student being a full-time or part-time learner or taking accelerated MBA options.
MiM programs may feature an extensive curriculum with core courses, very few electives, and specializations that usually run from 1.5 to 2 years. Meanwhile, certain Masters in Management programs last 10 months. These fast-paced MiM programs are designed to help you enter the job market quickly. Still,
Note that European MiM programs run and finish faster than their US counterparts.

Post Graduation Employment Opportunities
While qualified for positions related to business, management, or administration, MiM and MBA applicants are fit for career pathways that are somewhat different.
MBA holders usually qualify for more advanced jobs, such as management and leadership jobs, as they are expected to hold extensive academic knowledge and have undergone rigorous training. The majority of MBA graduates will be placed in mid-level or higher mid-level jobs immediately after graduation based on their pre-MBA work experience.
Compared to an MBA, a MIM often leads to entry-level careers. That said, however, MIM programs can accelerate the initial stages of your career and help you become even more competitive as you enter the business job market.
For analysts and undergraduate degree trainees, MiM is ideal as a starting-level degree program. Due to their high skill level and newness to the job market, companies pick them to develop them into future managers.
The MIM program also provides young and relatively inexperienced entrants with the business skills they need to begin their careers at junior-level levels.
Compared to MiM graduates, MBAs command a higher salary and are expected to play a more significant role in the organization.
What it Takes to Get into a Business Master's Program
Whether you're applying for an MBA or MiM program, be well-prepared and consider acing in these respects:
Earn high GMAT scores.
GMAT Scores aren't just numbers; they can determine your academic future. To get accepted to your target schools, you should aim for a GMAT or GRE score that is higher than the average.
GMAT scores are crucial because they measure your ability to reason logically and critically. Comparing your GMAT score to your CGPA and work experience makes it easier to gauge your proficiency in such areas.
Because undergraduate courses vary from country to country, the CGPA is considered a subjective score by the admissions committee. Standardized tests, such as the GMAT, provide a more objective basis for evaluating applicants.
Additionally, most of the top business schools receive a high number of highly qualified applicants. As a result, your GMAT will be taken into account along with your excellent CGPA.
Showcase your business projects.
An essential part of a project is showcasing your management skills as well as your teamwork abilities. You can back these skills up by participating in business projects. These are the best situations for you to apply your theoretical and academic knowledge to real-life practice!
Moreover, business projects are a way to enhance your people skills. Volunteering and university-level research projects are great ways to get experience in project management.
Remember that those who go beyond their classrooms in search of knowledge give the impression that they are motivated self-starters. Rather than relying on external motivation, they learn on their own!
Complete relevant business courses.
Recruiters will examine your interests and how you acquired knowledge in those subject areas as part of a more holistic approach to hiring. Having gained certifications and bolstered your qualifications, you gain a better advantage in the admissions process.
Maintain good academic performance.
Colleges do consider a student's GPA when deciding whether to accept them. That said, an official transcript of records that prove your stellar undergraduate performance gives you that edge, too!
Skills Needed for a Thriving Business Career
As a manager, you rely on a wide range of essential skills regardless of what industry or sector you're in. To climb the management career ladder, consider brushing up on the following skills:
Commercial Awareness
As managers, you must understand the market and your industry/sector thoroughly. In order to help your organization succeed, you'll need business expertise, regardless of the industry.
Politics and economics are also essential to keep an eye on, as they can significantly affect an organization's performance. You should be familiar, keen, and up to date with all the elements that can influence or impact your business and industry.
Organization Skills
Managers strive to ensure that every aspect of the organization runs smoothly. On a daily basis, good managers must juggle multiple responsibilities, including implementing guides, managing resources, laying out plans, and scheduling meetings to accomplish their goals.
Managing your time effectively and prioritizing workloads will help you meet deadlines. Your delegation skills will also play a key role here, as your team must share responsibilities and workload, allowing others to learn and improve.
Problem-Solving Skills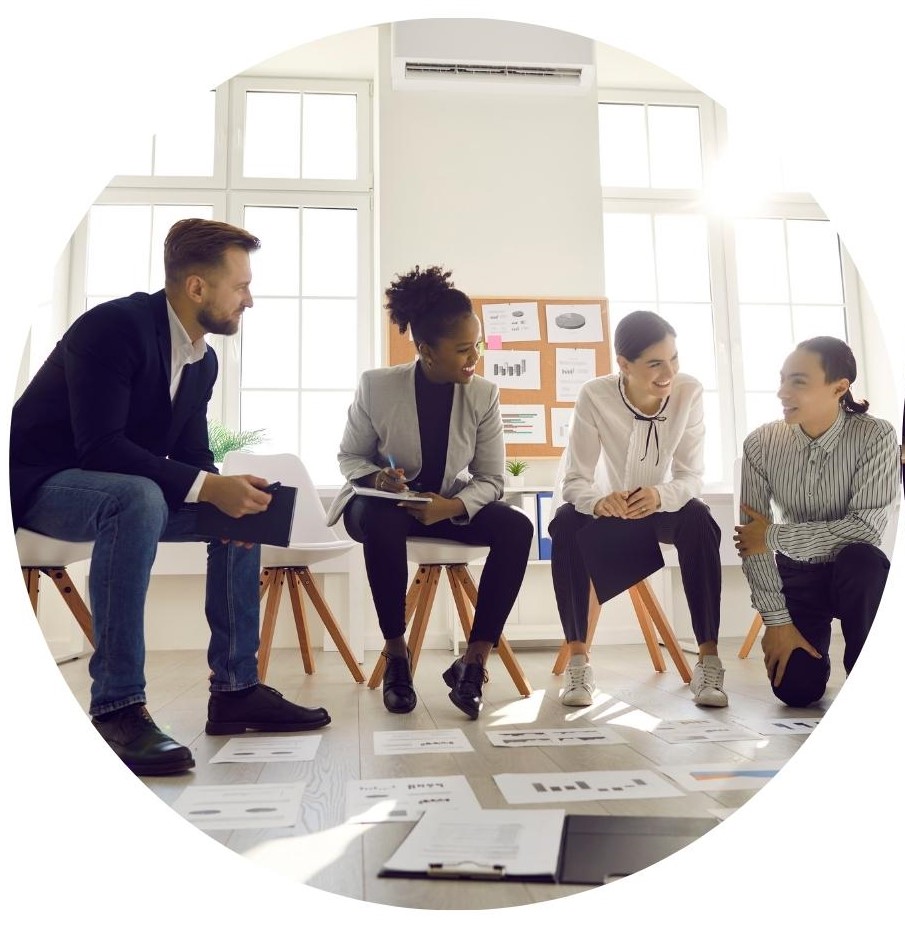 The problem-solving skills you possess at your workplace can prove invaluable at any job, whether you're a seasoned manager or someone launching a startup. The modern employer wants to know that their employees can come up with creative and practical solutions to the challenges they are faced with.
You need to be both thoughtful and spontaneous when finding the right solution. In almost every company, sudden crises occur at work. You must have good problem-solving skills to save your company from any predicament.
Emotional Intelligence
An individual's emotional quotient can be defined as their ability to recognize, understand, and identify their emotions and of those around them. This is another skill that employers want to find among their set of employees.
It can be stressful to meet and get to know different people everyday in the corporate world. A high EQ is also important because you interact with diverse personalities daily.
Negotiation Skills
No matter how big or small the deal is, you will likely negotiate daily in a managerial role. This makes it essential to have good negotiation skills if you want to be hired by the company of your dreams.
Leadership Skills
The art of leadership involves overcoming your lack of confidence and enhancing your strengths. The organization today is not looking for followers but rather for leaders capable of making the right decisions despite the worst situations.
Leadership requires a lot of work and should be a skill possessed by all professionals, not only senior Management. You can be more productive, focused, and courageous this way.
Wrap Up
It is important to remember that both MiM and MBA admissions require equal effort from applicants. By understanding the difference between the two programs, you can better decide which one meets your academic or professional goals better.
Either way, enrolling in MiM or MBA gives you that edge in deciding on the best career path to take.