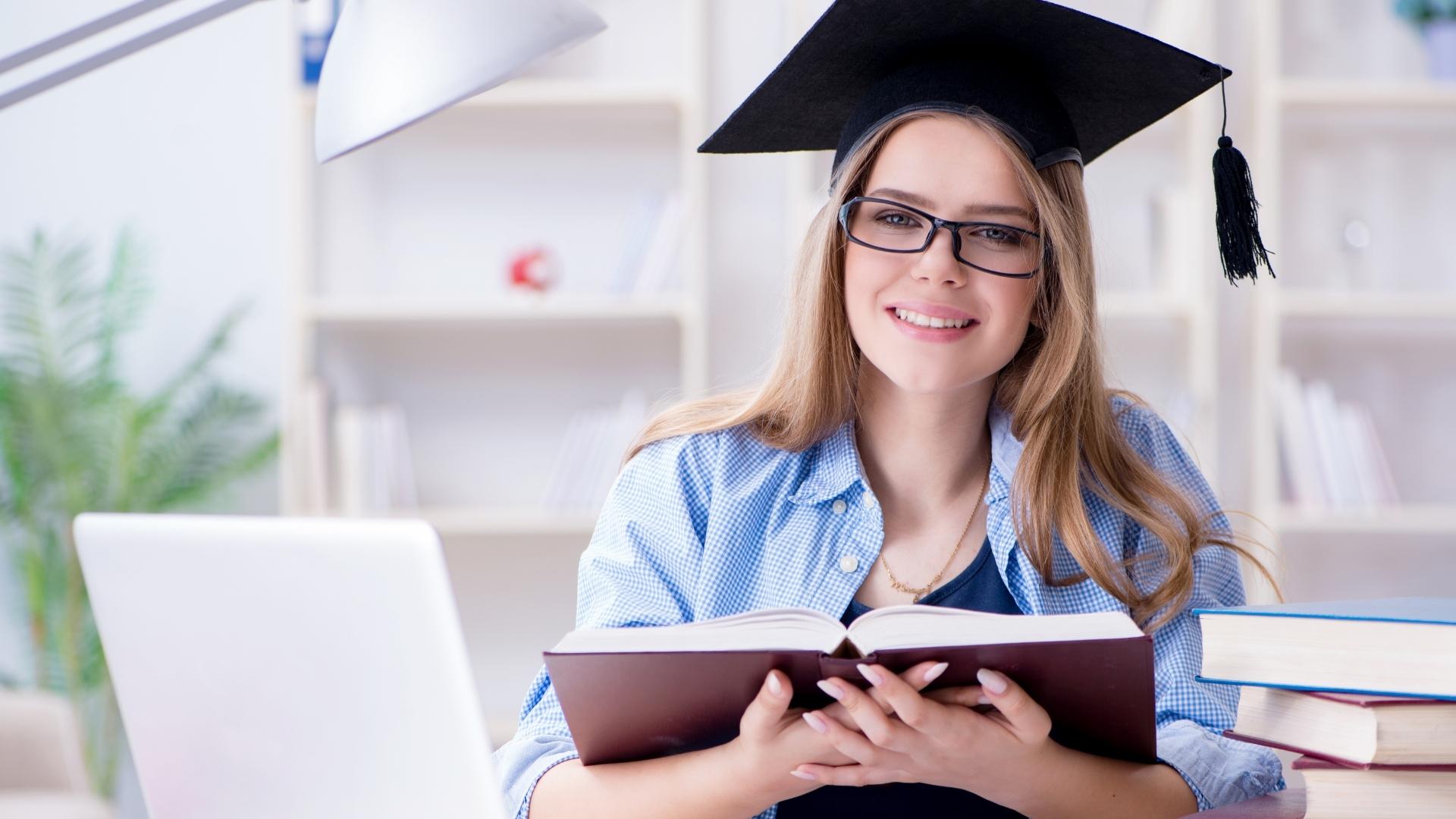 In this article, we will be covering...
The GMAT (Graduate Management Admissions Test) is dubbed the most crucial business school admissions process. The GMAT exam establishes your critical integrated reasoning mastery and problem-solving abilities to prove your eligibility and commitment to the MBA program or the business master's degree you intend to apply to,
The GMAT exam is designed specifically for students who plan on going to a business graduate school. The GMAT score is also a requirement when you submit your application for graduate studies, whether it's an MBA, a Master of Finance, or a Master of Accountancy.
The Graduate Management Admission Council (GMAC) is the agency that administers the GMAT. GMAC works with businesses and business schools to recognize the relevant content for the exam.
Why Does the GMAT Exam Matter?
Different business schools use GMAT scores differently. But as a general rule, students with good GMAT scores have a stronger competitive edge when applying to the most prestigious institutions.
Nevertheless, GMAT exam scores are greatly valued because they are indicators of every student's readiness and work ethic for the program. This is also your pathway toward getting a slot in leading graduate business schools all over the country.
The Importance of GMAT in Business Schools
The admissions staff of a business school primarily uses the graduate management admission test to gauge an applicant's knowledge of topics related to business. They are also responsible for measuring competence to be successful in the school's graduate business programs through the GMAT.
In particular, the GMAT exam evaluates an applicant's fundamental modern business skills like analytical writing assessment, organizing data, and practical judgment. Simply put, your GMAT test score will help business institutions measure your expertise in the field.
When and How to Take the GMAT Exam
Register at GMAC's official website, MBA.com for the GMAT online exam. You can also register via mail or offline.
Registrations are accepted as early as 6 months, or 24 hours before the exam appointment. Ideally, applicants are advised to secure their registration 10 days before the specified exam date.
Because the GMAT is an international exam, international applicants are allowed. For the 2022 graduate management admission, the standard registration fee for the exam is $275 (US), as of February 4, 2020. However, prices differ in Europe and Canada.
You can reschedule your GMAT exam to a different date for $50. Those who cancel are charged $80.
Test Dates
The test center-based GMAT is always available on demand in any test center worldwide. You can have your test day anytime you like. Simply schedule an online exam appointment in advance.
Additionally, test takers can also choose from multiple test centers, although this will depend on the size of the town where you're at. While GMAT exams are given on a rolling basis, you are only allowed to take them once in a 16-day period, and five times within a one-year period.
GMAT for International Students
Generally, the GMAT is an overwhelming prospect, and this is even more challenging if English is not your first language. If you have plans to apply to any US business school, you will have to take the GMAT. Plus, you will take an English proficiency exam to polish your language skills as well.
Are passports required prior to taking the exam?
For most international applicants, yes your passport is needed upon application. Based on the GMAT policy, students who take the exam outside their country of citizenship are required to have their passports. American students who take the test abroad will also need to present theirs.
Aside from the registration and valid identification, the eligibility criteria for a GMAT exam are completely open.
What to Expect in a GMAT Exam
The GMAT test will gauge these reasoning skills in different ways:
Through your written material or analytical writing assessment
Your ability to evaluate arguments and interpret data
Your verbal reasoning skills
Your quantitative reasoning skills
What the GMAT Exam Looks Like
As soon as you enter your test center, expect to have lots of paperwork. Once you're settled, it's important to be aware of what to expect. Here is a rundown on GMAT sections and their corresponding timing.
Sections
Look at this as your GMAT test syllabus. The exam has multiple formats and sections, and you can choose the test order in which you work on them:
Analytical Writing Assessment (one question) (AWA/Essay)
Integrated Reasoning (12 multi-part questions)
Quantitative Reasoning (31 questions)
Verbal Reasoning (36 questions)
Analytical Writing Assessment (AWA)
This section only has one essay question, and you are only given 30 minutes to work on it. The section scores are between zero and six points. These tests are calculated from both a human reader from the Graduate Management Admission Council and a computer assessment.
Integrated Reasoning
This is the section where your mastery to assess data presented in different formats like graphics interpretation is measured. The total exam time is thirty minutes. You can ace these 12 multi-part questions using tables, pull-down options, and fill-in-the-blank statements.
Your analytical ability is also taken into account, so you need to show your mastery to form logical decisions and draw conclusions out of your own findings. To achieve this, candidates must learn how to evaluate information presented from various sources and organize details to find patterns and relationships.
Like the AWA, the unofficial score of this section is separate from the total and official score and has a range from one to eight points.
Quantitative Reasoning
The quantitative reasoning section is where you prepare and focus on your problem-solving and data sufficiency mastery using arithmetic, geometry, and algebra.
Calculators are not allowed in the exam, although each student is provided a wet-erase pen and laminated graphing paper to work out the problems by hand.
Section scores range from six to fifty-one. You must also prepare thoroughly since you only have 62 minutes to completely answer these 31 multiple-choice questions.
Verbal Reasoning
This section will test your ability in critical reasoning, reading comprehension, and sentence correction. It has 36 five-option questions (multiple choice) and has to be completed in 65 minutes.
Candidates must practice their evaluation skills because they will be required to make a response to different questions from their own logical conclusions.
You will also analyze data and go over sentences and find errors, and even identify correct text passages. You should also show your ability to understand author perspectives, and tones, draw conclusions, or summarize ideas. In this section, scores range from 6 to 51.

Application Goals: Preparing for your GMAT Exam
Preparing for your GMAT testing is very crucial. Aside from the immense time pressure, the problem formats of the exam are very confusing.
If you are serious about attending a business school, you should be serious about your GMAT testing preparations.
Although GMAT is not the only criterion for business school admissions, your GMAT scores play a huge difference between getting rejected or accepted from your MBA school. How do you start your preparations then?
Make a guide. There are so many online resources that help you prepare for your GMAT.
Set your preparation timeline. Know how often and how long you should review for the exam.
Create a study plan. Make sure this will fit your needs. You can find several resources about GMAT study schedules. Or you can even build your own.
What is Computer Adaptive Testing?
The GMAT exam is not just a computerized version of a traditional written test. It is computer adaptive. This means that it adapts the questions you see in the Verbal and Quantitative Reasoning sections based on real-time assessments of your performance as you simultaneously analyze data and take the test.
After the starting average questions, the exam slowly varies, depending on your answers. In this format, if you get a correct answer, a more challenging and difficult question follows. If you hit the wrong answer, an easier one will appear.
GMAT Scores: What Business Schools are Looking For
Most business programs do not require a specific GMAT score. Instead, business schools publish their required average of GMAT scores an applicant has in his most recent class. But this does not mean you can take your GMAT exams lightly! After all, schools will always prioritize those with well-balanced scores across all the test sections.
What is A "Good" GMAT score?
A good GMAT score varies for every candidate. For the top business program schools, 720 or 730+ are considered good scores. While the average scores differ from school to school, most of these business schools prefer candidates with a 700+ total score.
GMAT vs GRE: How Are They Different?
GMAT exams are specifically created for business schools, while the GRE tests are for a broader scope of graduate degrees.
At present, there are at least 7,000 business school programs around the world that accept GMAT test scores.
Wrap Up
Ultimately, the GMAT is not a mandatory requirement for most business programs. But it does put you at an advantage! With GMAT scores that reflect how conversant you are in your field of business study, you get better and easier access to the world's best business schools than most hopefuls!