General
Build a Strong Human Resource Management Skill Stack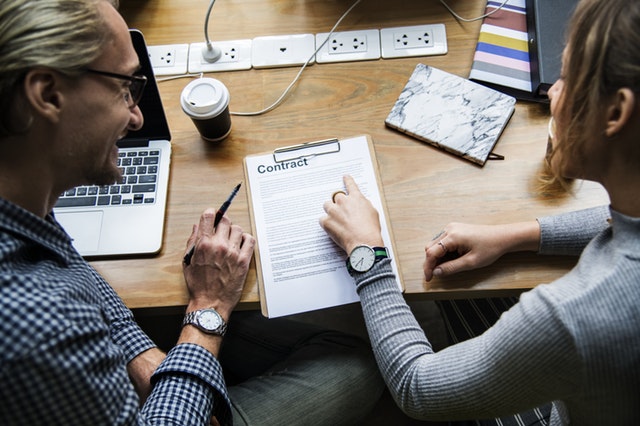 In this article, we will be covering...
How Strong is Your Human Resource Management Stack?
Human Resources (HR) is a field that requires a diverse set of skills and qualities. There is no one-size-fits-all answer to who should work in HR. However, certain traits and interests can make someone well-suited for a career in this field. Those who are passionate about working with people, helping to create a positive work environment, and contributing to the success of an organization are often drawn to careers in HR.
Human resource managers are an integral part of every industry, ensuring the smooth functioning of organizations by managing the most valuable asset – their employees. From healthcare to technology, finance to retail, HR managers play a vital role in recruiting top talent and fostering a positive work environment. Their expertise allows companies across all industries to thrive and succeed in today's competitive business landscape. If you have your sights set on a career in human resource management, it is time to develop your HR Management Stack. You need to find your unique story. Let your HR talent stack set you apart.
Human Resource Management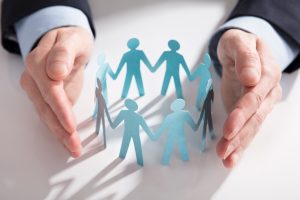 Human resource management (HRM) involves managing, recruiting, hiring, and deploying an organization's workers. A company's HR department creates, implements, and maintains policies governing employees and the relationship between the organization and its workers. The term human resources dates to the early 1900s. The business area became more widely used in the 1960s. This term was utilized to portray the collective workforce of the organization.
HRM, takes a valuable approach to employee management by recognizing employees as valuable assets to the organization. This perspective emphasizes the importance of nurturing and investing in employees' skills and well-being, ultimately benefiting both the individuals and the business as a whole. In this context, workers are referred to as human capital. Efficiency and risk reduction are key objectives for any business, and this applies to the use of workers as well. By effectively utilizing your workforce, you can optimize productivity and minimize potential risks. Ultimately, this approach allows your organization to achieve maximum return on investment, ensuring long-term success.
The HR technology term human capital management (HCM) is used interchangeably with the term HRM. The term HCM has enjoyed widespread use by large and midsize organizations of software to manage HR functions.
Why is Human Resource Management a Big Deal?
The role of HR managers is to manage the people within a business to achieve the brand's mission and reinforce its culture. When done effectively, HR managers help recruit new professionals. These employees further the organization's goals and aid with the training and development of employees to meet objectives.
A chain is only as strong as its weakest link. A company is only as strong as its employees. HR management is a crucial part of maintaining and improving the health of a business. Successful HR managers monitor the job market to help their organization stay competitive. This work includes making sure benefits and compensation are fair. These professionals also create events and programs to keep employees from burning out. Job roles are sometimes adapted based on the market.
What Does a Human Resource Manager Do?
Human resource managers work with dedicated HR professionals. They are responsible for the day-to-day work of HR-related functions. Human resources comprise an entire department within each organization. Minor HR roles and significant ones depend on the company's size.
HR departments across organization spectrums vary in structure, nature, and size. Smaller organizations will have a handful of HR generalists. These professionals perform a broad array of HR functions. Large organizations have more specialized roles. Their employees are dedicated to benefits, recruiting, immigration, visa handling, talent management, compensation, etc. HR positions are specialized and differentiated. Job functions overlap with each other.
Amazon is a large company with multiple kinds of specialized HR positions. Amazon's website lists many professional HR job titles, including:
HR manager,
Sourcer,
LoA and accommodation specialist,
Talent management specialist/manager,
Learning and development, and
HR analytics specialist/manager.
One of the most valuable roles for an HR professional is carrying out diversity, equity, and inclusion initiatives. These professions identify bias in the hiring process and promote transparency and respect. Human resource managers ensure people at the company feel seen, supported, and understood. This is an essential work for obvious reasons. By improving workplace diversity, HR managers help enhance the productivity and problem-solving of all employees.
What Can I Do with a Human Resource Management Degree?
All businesses, from hospitals to cruise ships and from the corner office to the casual vibe of a startup, need well-trained HR professionals. There are endless possibilities for graduates seeking a degree in human resource management.
It's an exciting time for professionals in HR management. The future of HR management is outperforming the nation's average career outlook. Fifteen thousand new jobs are expected annually. The median pay is $130,000 annually, but depending on expertise and time in the field, that number will rise to $220,000 or more.
The HR field has steadily increased in prominence in recent years. This trend is because contemporary organizations' personnel issues have become dynamic and complex. There is an excellent appreciation by organizational leaders that HR is central to meeting today's business issues. The days when it was enough to be a people person lacking deep knowledge and skills are gone.
Here are some in-demand jobs in HR: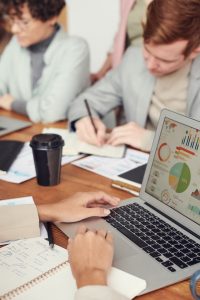 Compensation, benefits, and job analysis specialists make a median of $68,000. This specialty demands work experience and an undergraduate degree if you're an HR specialist skilled in research and data analysis.
The position includes becoming familiar with and comparing benefit policies and plans. These professionals classify position descriptions to set fair salaries and ensure the organization complies with legal requirements. Compensation, benefits, and job analysis specialists prepare reports for managers and other HR professionals. BLS reports a 7% job growth through 2032.
Human Resource Manager
HR managers made a median of $130,000 in 2022. Human resource managers qualify for positions after working in human resources or a related field for several years. In some cases, making the jump requires a master's degree in HR management or a similar field of study. Human resource managers saw a 5% job growth expected through 2032, according to the BLS.
Managers in this professional role take on strategic and day-to-day responsibilities. They may plan and oversee benefits programs or work with upper management to determine the best practices for using workers' skills. HR managers take charge of policies for recruitment and dispute disciplinary and mediation measures.
Compensation and benefits managers made $131,000 in 2022. These professionals choose and manage investment managers, benefits vendors, and insurance brokers. Salary and benefits managers research questions around pay and benefits. They design compensation plans, including commission rates and incentive structures. Managers in this field create strategic programs that streamline recruitment and retention with an organization's budget requirements.
This management job enjoys a 2% growth rate through 2032, according to BLS.
Top MBA in Human Resource Management Career Paths
| Career | Annual Salary |
| --- | --- |
| Chief Human Resources Officer (CHRO) | $153,078 |
| Vice President (VP), Human Resources (HR) | $143,311 |
| Talent Acquisition Director | $119,118 |
| Human Resources Information Systems Manager (HRIS) | $93,384 |
| Diversity Manager | $84,813 |
| Benefits Manager | $81,605 |
| Training & Development Manager | $80,481 |
| Employee Relations Manager | $82,396 |
| Consultant, Human Resources (HR) | $77,739 |
| Payroll Manager | $72,548 |
Top Career Paths
How Can I Build My HR Management Talent Stack?
Remember that your HR Management Stack will be a combination of all the things that make you, you. Your skills and talents, education, and experiences matter. Let's dive into what it looks like.
HR Management Stack Skills & Talents
Here are some essential qualities of an HR manager.
Positive Attitude
A good HR manager takes a humane approach to human resource issues in the office. Regardless of what problems workers are facing, HR managers keep upbeat while dealing with them.
Think on Your Feet
Human resource managers make quick decisions. Conflicts arise between a superior and an employee or between workers in an organization. The HR manager is called to mediate and end the problem. This transaction will include making quick decisions. Successful HR managers are mentally alert and do not get caught unaware.
Integrity
An HR manager is the head of personnel or a human resource department. This properly trained professional should display integrity. Honesty and openness are the hallmarks of a human resource manager worth her salt. Employees should trust the integrity of their personnel manager.
Patience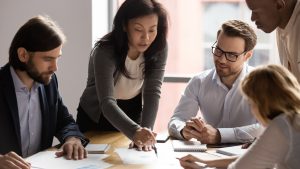 People leaders should have long fuses. A human resource manager is patient, not a person who quickly loses his temper. These professionals are good listeners when dealing with employees, especially when a worker is voicing his concerns. Quality listening skills require much patience.
Leadership
Good leadership skills are vital to guide workers toward achieving an organization's objectives. HR managers keep employees motivated and encouraged. These professionals should know how to capitalize on skills and knowledge for the company's overall good.
Human resource managers have a strong sense of social responsibility. They must encourage employees to discharge their social obligations to segments of society. A good HR manager is for more than just their organization's bottom line. Managers take a holistic approach and value the broader human resource element.
Communication Skills
An essential quality of an HR manager is that she possesses good communication skills. A significant part of this role involves interacting with unions, management, and employees. Forming and sharpening good communication skills is a must.
HR Management Stack Education
HR managers have access to excellent degrees in the field. These programs are featured through distance learning. Bachelor's and master's students can keep their current jobs and avoid moving across the state or the nation.
Online Undergraduate Degree in HR Management
Without quality HR, thriving organizations will suffer from a lack of creativity and diversity. Successful businesses need efficient, ethical, and empathetic human resource managers. These professionals model ethical principles in the employee-related directives of a company.
One excellent degree is Liberty University's entirely online BS in Business Administration and Data Analysis – Human Resources. Enrolled undergraduates further their education and learn in-demand skills that help their businesses succeed.
Liberty's online HR degree program trains bachelor's students in their careers' social and technical aspects. Distance learners are equipped with practical skills. An HR professional must be familiar with the latest employment rules and regulations. The curriculum should prepare them to handle interpersonal business relations. Enrolled students become familiar with hiring, wage negotiation, labor relations, workforce planning, and conflict management.
Online Master's Degree in HR Management
Within an online Master's in human resource management program, the curriculum focuses on leadership, ethics, management, business law, and communication. MBA programs cover these areas and discuss marketing, finance, and other business-related fields at greater length. Whichever direction you take your graduate career, the best online master's in HR management programs feature similar core courses and academic expectations.
Many online HR management master's degree programs culminate in a capstone experience. These course components include a comprehensive thesis, research projects, or internships. These experiences allow graduate students to apply the skills and knowledge gained throughout their studies and receive applicable training from experienced professionals.
Notable Online Master's Degrees in HR Management:
Cornell University's Online Master's is ideal for high-potential HR professionals with at least eight years of experience. The selective 15-month online program gives top-shelf human resource professionals the advanced skills and knowledge needed to move into senior HR roles. This degree encourages the development and oversight of a human capital strategy on a global scale.
Enrolled students learn from an industry-leading HR faculty. Program instructors are respected worldwide as thought leaders in HR, labor, work, and employment issues. They conduct research that drives public policy and provides consultation to government and workplace leaders. Graduate students can count on regular commentary from national and international media. Instructors' expertise and reputation are why this human resources program is routinely recognized as among the world's best.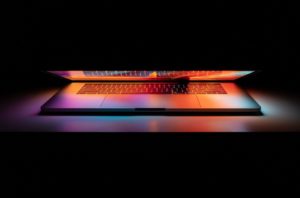 Purdue University Global delivers an online certificate in HR management. It offers a dynamic online human resource management experience. This practical program prepares graduate students to tackle real-life professional challenges. It can be paired with an online master's degree in business. Courses are offered every six weeks. Students should expect to dedicate twenty hours per week to the program. HR courses include Recruitment and Selection, Employment Law, and Training and Development. The business school features start dates throughout the year. Graduate students can begin the program when it is convenient.
Regis University offers an online Master's in Human Resources program. This degree is perfect for students wanting to lead institutional change. Graduate students wishing to impact their organization significantly will appreciate this distance degree.
Course offerings include Strategic Human Resource Management, Employee Relations and Performance Management, and Strategies in Compensation and Benefits. Instructors are experienced HR professionals dedicated to sharing their knowledge with students. Candidates are accepted on a rolling basis. Start dates are offered six times annually.
Online MBA in Human Resource Management
With the MBA in Human Resource Management degree, students gain access to a well-rounded curriculum that encompasses a diverse range of essential business and management skills. This program ensures students receive comprehensive training in all areas necessary for success in today's dynamic business environment. This degree also covers specialized knowledge in the highly critical field of human resource management.
By pursuing this degree, students will gain the expertise necessary to excel in managing and optimizing your organization's most valuable asset – its people. With this specialized knowledge, graduates will be equipped to make informed decisions, develop effective HR strategies, and drive positive organizational change. In this program, students gain a well-rounded understanding of all aspects of HR management, ensuring students stay ahead in this ever-evolving field.
Top MBA in Human Resource Management Programs
| University | Location | Website |
| --- | --- | --- |
| Mercer University | Macon, Georgia | Website |
| University of Florida | Gainesville, Florida | Website |
| University of Wisconsin-Madison | Madison, Wisconsin | Website |
| Vanderbilt University | Nashville, Tennessee | Website |
| Emory University | Atlanta, Georgia | Website |
| Michigan State University | East Lansing, Michigan | Website |
| Pennsylvania State University | University Park, Pennsylvania | Website |
| Florida State University | Tallahassee, Florida | Website |
| University of Georgia | Athens, Georgia | Website |
| Brigham Young University | Provo, Utah | Website |
Top MBA in HR Management Programs
HR Management Stack Experiences
HR certifications have become a popular way for HR professionals to experience career advancement. These leaders can build and showcase up-to-date knowledge of HR best practices. Below are some HR certifications to help you choose the right HR program.
But First, Why get an HR Certification?
HR management includes more than some experience and a formal education. Human Resources is a field where it's vital to demonstrate your capability to employers. Staying ahead of current, relevant HR best practices and employment law knowledge can be challenging. It's essential to remain relevant in the human resource management world.
HR certification supports long-term career success. Studies have shown that those who further their education through certification acquisition improve their earnings potential over their careers — by as much as 20%. Professionals starting new jobs and venturing into unique specialties as HR professionals discover an HR certification helps them get a head start.
A Payscale study found that certified HR professionals are more likely to be promoted. This statistic bodes well for any upward mobility workers may be after. Some employers request HR certifications as a job requirement.
Certifications
AIHR is an accredited course library of online HR certification programs. The organization provides domain-specific learning and certification. There is a focus on futureproofing one's HR skill set. AIHR puts together packages of learning materials for students to complete at their own pace and convenience.
Professional in Human Resources (PHR) by the HR Certification Institute (HRCI)
The HR Certification Institute is a respected resource for continued education for HR professionals. The most popular certification is the Professional in Human Resources (PHR). Certification levels exist in the global and senior areas of Human Resource Management careers. Students can begin their journeys by earning advanced certification while gaining on-the-job experience and increasing levels of responsibility.
SHRM Certified Professional (SHRM-CP) and SHRM Senior Certified Professional (SHRM-SCP)
The Society for Human Resource Management offers its competency-based HR certification program. Content is based on the core knowledge of SHRM Body of Competency & Knowledge. This program supports the career goals of HR managers to achieve their personal best in HR. The content and exams emphasize leadership success and organizational strategy.
Professional Organizations for HR Managers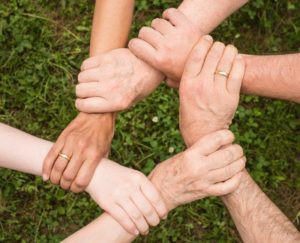 Academy of Human Resource Development
AHRD is an elite human resources professional organization. HR professionals wanting to further their HR knowledge and stay updated with industry trends need to join the Academy of Human Resource Development. The global organization promotes human resource development processes, theories, and practices. AHRD frequently sends out educational resources and invitations to networking opportunities. Those working in human resource agencies benefit from this organization. Members annually pay $130 if they are students and $220 if they are professionals.
The American Payroll Association (APA) has been operating since 1982. It is a leading organization for HR professionals. It aims its benefits at those working in payroll. The APA offers its members seminars and conferences on payroll training, publications, and various educational resources. The association provides Certified Payroll Certification (CPC) and Fundamental Payroll Certification (FPC). Membership fees are $219 annually.
College and University Professional Association for Human Resources
Professionals working in human resources within higher education can join the College and University Professional Association for Human Resources (CUPA-HR). The International HR Association monitors trends within higher education, conducts research, and shares news, updates, and educational resources.
Internships Can Bolster Your HR Management Experience Stack
Here are some HR internships that will pay off with experience and knowledge:
JPMorgan Chase and Company HR Analyst Development Program – Internship
JPMorgan Chase & Co. is based in New York. It offers the Human Resources Analyst Development Program Internship. While based in New York, NY, this ten-week program for students working at one of the world's largest financial services firms is in multiple locations. Interns gain on-the-job experience in compensation, performance management, and employee relations projects. HR interns can network, attend philanthropic events, and listen to senior speakers.
Proctor and Gamble Human Resources Internship
Proctor and Gamble has created some of the most successful brands in the world. These brands include Gillette, Tide, and Pampers. It offers an elite paid human resource internship. It lasts three months. Internships run from mid-July to mid-September in Kuala Lumpur, Malaysia. Qualifying applicants are outstanding university students with less than two years until graduation. HR interns work on a specific business by evaluating, designing, and executing work process improvements. Interns work on projects of significant value to P&G.
General Electric Company Human Resources Leadership Program Internship
General Electric is a global conglomerate. It has many products and services. General Electric's endeavors include power generation, oil, and gas production equipment, and finance services. GE offers a paid Human Resources Leadership Program Internship. The internship is for college students in a bachelor's or master's degree program in liberal arts, business, or human resources. Interns work as part of a team, solving real-world issues. They collaborate on projects and focus on specific human resources areas. Interns are the pipeline for GE's Human Resources Leadership Program.
Build Your Unique Human Resource Management Stack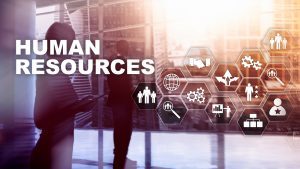 Human resources is often perceived as a less-than-glamorous department within an organization—one of the most famous examples of an HR rep in pop culture is Toby Flenderson of The Office. Despite the character's general competence for much of the show, he's more of a joke than an inspirational or authoritative figure. HR management is no joke. Instead, it's a valuable and effective tool for organizations to invest in for their future.
HR managers have a unique chance to drive their departments for the betterment of their firms. If you are just starting out, check out our free online course on Human Resource Management. Once you learn to stack your experience and education in this field, it's time to pursue the opportunities you have in HR leadership.
Research some undergraduate and graduate degrees top business schools have designed for distance learners. These programs offer time and convenience advantages over their on-campus counterparts. Many online programs in HR management are led by the same instructors who teach in the classroom. Online students can take advantage of special tuition rates and lower education costs.
Do you consider yourself to be a people person? Do friends or coworkers come to you when they struggle with relationship issues? Does the idea of contributing to the success of a for-profit, government, or nonprofit organization excite you? You may be the perfect fit for a career as a human resource manager.
Written by: Tammie Cagle