Rankings
The Top 10 Business Schools for Entrepreneurs in 2023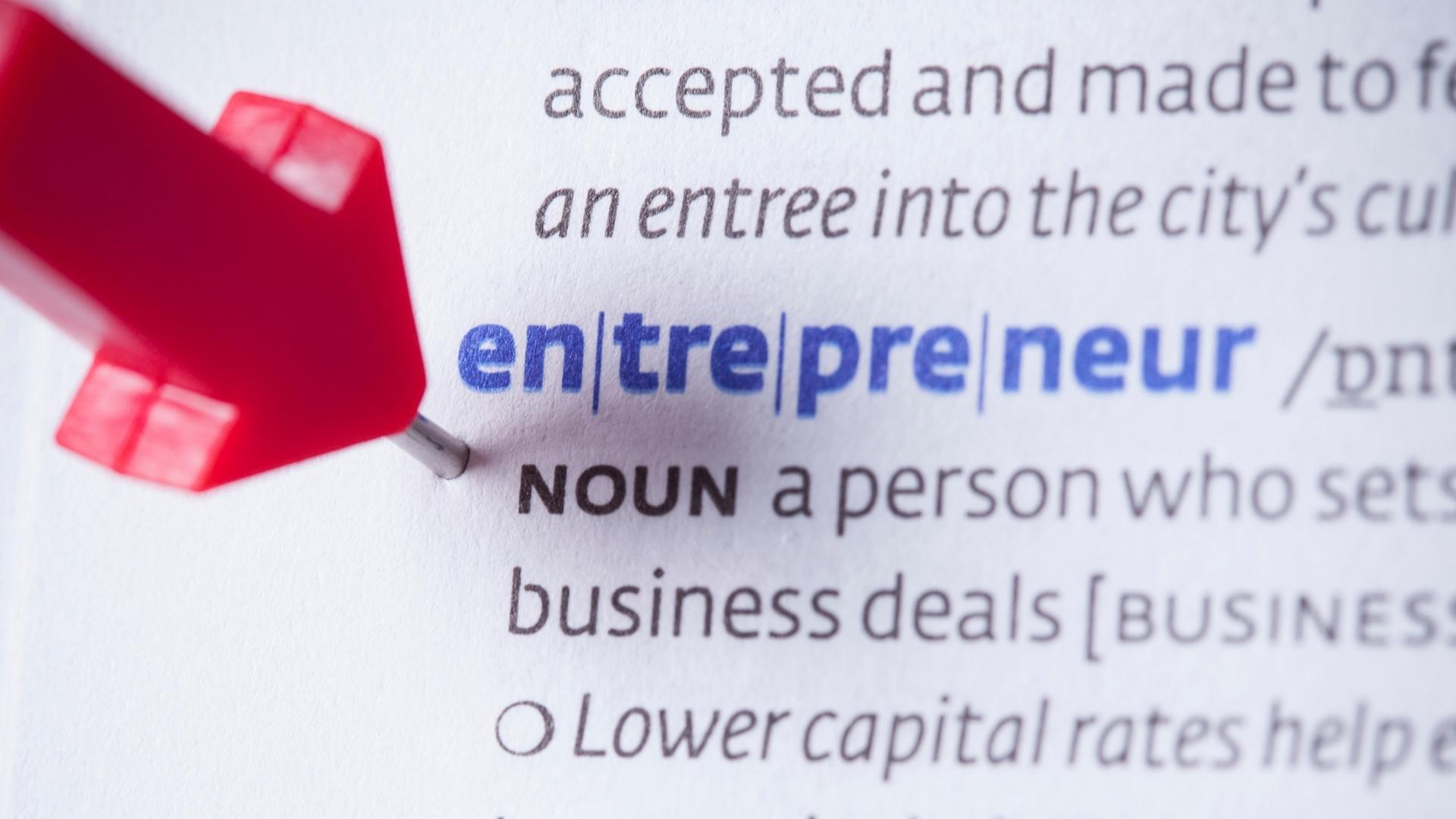 In this article, we will be covering...
Entrepreneurship refers to developing and pursuing a business idea and taking advantage of a commercial opportunity which, in simple terms, means bringing something new and innovative to the market and then profiting from it. Today, entrepreneurs contribute to the economy by stimulating growth with new products and services introduced. Enterprises provide job opportunities for the general population, which, in turn, reduces unemployment rates.
Calculating data from the Bureau of Labor Statistics, Bloomberg classifies roughly 16.8 million workers as self-employed, representing an uptick of 1.4 million people from over two years ago. The widespread remote or relocation of employees during the pandemic offered work flexibility that spurred self-employment opportunities for many.
Why should I attend a business school?
Attending business schools for Entrepreneurship, which takes considerable funding and at least four years for full-time learners, is a worthy investment. A bachelor's degree in Entrepreneurship is an excellent starting point.
Is it possible for anyone to achieve entrepreneurial success without completing formal entrepreneurship programs? If you were to cite the world's biggest self-made entrepreneurs like Steve Jobs, the answer is a resounding yes!

Realistically speaking; however, self-studying does not guarantee you'll become the next Steve Jobs. Every individual's circumstances, environment, skill set, opportunities, and methods are different. The "self-made" approach may risk missing out on valuable experiences and opportunities that business school programs offer.
Today's top business schools guide and prepare you for entrepreneurship in the real world, strengthening your ability to evaluate your competition, analyze the trends, adapt to an ever-changing marketplace, and expand your professional network.
Why should I become an Entrepreneur?
There are a variety of reasons why you might want to become an entrepreneur. Here are some of the key benefits of entrepreneurship:
Financial freedom: Being an entrepreneur can offer you the opportunity to be your own boss, set your own hours, and ultimately control your own financial destiny.
Personal satisfaction: Being your own boss can bring a great sense of accomplishment, as you are able to make decisions and build something from the ground up.
Being creative: Entrepreneurs are constantly looking for new ideas, products, or services to bring to market. Being an entrepreneur allows you to explore your creative side and develop something that you are passionate about.
Making a difference: As an entrepreneur, you have the chance to make a real difference in the world. You can create new products and services that can improve people's lives.
Networking: Being an entrepreneur gives you a chance to meet and connect with a variety of people, from customers and vendors to other entrepreneurs. This can open up many possibilities for collaboration and new business opportunities.
What are the challenges I could face as an Entrepreneur?
Let's face it, becoming an Entrepreneur can be risky; however, with the correct training, you can avoid these pitfalls and succeed in your own business. Consider these potential issues:
Lack of capital: Starting a business requires capital, and it may be difficult to acquire the funds needed to get started. Cash flow issues can quickly become a problem for small businesses, especially if you are unable to collect customer invoices.
Time management: As an entrepreneur, you'll need to be able to manage multiple projects and tasks while staying on top of deadlines.
Navigating regulations: Regulatory requirements can be challenging to navigate and may require professional help.
Finding and retaining talent: Finding qualified employees can be challenging, and retaining them can be even more difficult.
Competition: You may face stiff competition from established businesses and new entrants in the market.
Risk of failure: There is always the risk that your business will not be successful, and you could lose your investment.
What is the success rate of new businesses?
The success rate of new businesses is difficult to measure as it depends on a variety of factors. Generally, the success rate for new businesses is estimated to be about 50%, meaning that roughly half of all businesses fail within the first five years. However, this number can vary depending on the type of business and its location.
So, how can you increase your chances of being successful… by being prepared! Enter a business degree program that offers an accredited program in Entrepreneurship.
---
10 Business Schools Shaping The Generation of Entrepreneurs
To get you started, we've compiled the top 10 business schools in the US, with emphasis on their best MBA programs in Entrepreneurship.

Berkeley, California
Conveniently located in an active entrepreneurial hub near Silicon Valley, the Haas School of Business offers full-time, evening-weekend, and executive MBA Entrepreneurship programs.
MBA students interested in the fundamentals of entrepreneurship, budding entrepreneurs learning about financing, and future entrepreneurs setting up their careers or launching their own companies can opt for courses and electives with a social and technical focus, emphasizing private equity, social entrepreneurship, and venture capital.
Berkeley also offers undergraduate programs focusing on entrepreneurship, namely Management, Entrepreneurship & Technology program, the Robinson Life Sciences, Business, and Entrepreneurship program, and the BS in Business Administration program.
A Startup Lab course is also offered at the Haas School of Business, where MBAs collaborate with local startups to identify and address business challenges.
The Berkeley Haas Entrepreneurship Program also facilitates entrepreneurship clubs and mentorship programs for students, allowing them to get insights from Bay Area's most successful entrepreneurs as they try to launch their own businesses.
---

Stanford, California
Leaning more closely to the field of technology and venture capital sectors, Stanford University's Graduate School of Business is widely known for its close ties to Silicon Valley.
Stanford Graduate School does run MBA programs specifically focused on entrepreneurship but offers entrepreneurship electives, including the standard MBA Program and the accelerated Stanford MSx Program designed for seasoned business professionals.
The Stanford University Ph.D. Program is "rigorous, flexible, and collaborative" to allow students to efficiently master business-related disciplines.
Stanford also has a unique Startup Garage where MBA students can pursue a project-based course wherein teams develop, prototype, and put to the test various business ideas.
---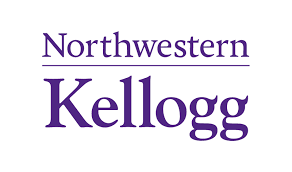 Evanston, Illinois
Northwestern University's Kellogg School of Management offers Entrepreneurship-focused MBA programs with 37 courses and pathways facilitated by entrepreneurship directors and authority figures, including founders, innovators, scholarships, and venture capitalists, consisting of:
Entrepreneurship, Growth & Scaling, and Corporate Innovation programs
Entrepreneurship Pathway courses
Growth & Scaling courses
Corporate Innovation courses
Venture Capital & Private Equity Pathway
Family Enterprise courses
Kellogg's exposes its MBA Entrepreneurship students to internships and other learning opportunities for enriching real-life experiences as they build their entrepreneurial vision and see their entrepreneurial careers take off.
Student entrepreneurs at Kellogg's also have exclusive access to The Garage, an entrepreneurship center that has birthed at least 1,000 student-founded projects and startups.
---

Ann Arbor, Michigan
Michigan's Ross School students can take Entrepreneurship and Venture Capital as part of the Michigan Ross core curriculum in Entrepreneurship, with courses that include:
Entrepreneurship via Acquisitions
New Venture Creation
Venture Capital Finance
Wolverine Venture Fund
Zell Lurie Commercialization Fund
Living Business Leadership Experience
Through these courses, Entrepreneurship students find opportunities to work with organizations and startups to solve real business problems prior to their summer internship.
Ross' Entrepreneurship and Venture Capital Club advances the ambition of Entrepreneur students and future venture capitalists by hosting workshops, networking opportunities, and recruiting activities in collaboration with organizations like the Zell Lurie Institute for Entrepreneurial Studies.
---

St. Louis, MO
Offering offer 24 courses, the MBA Entrepreneurship platform at the Olin School of Business equips students for success in the St. Louis entrepreneurial ecosystem and beyond.
Exposing students to the global entrepreneurship landscape, Olin's Entrepreneurship-focused MBA is integrated with a global immersion program. MBA students at Olin learn about the many concepts and applications surrounding innovation and social entrepreneurship and gain internship opportunities at large companies to put their entrepreneurial skills to work.
While in school, Olin Business School students also work on their startups, join business plan competitions, and even launch their businesses!
Upon completing the program, graduates emerge prepared for the challenging fields of corporate innovation, small or family business, nonprofits, and consulting, as well as venture capital and private equity. Significantly, graduates become equipped to launch their own commercial or social startups.
---

Philadelphia, Pennsylvania
The Wharton School Entrepreneurship and Innovation major is ideal for MBA students seeking careers in autonomous entrepreneurship, family-business entrepreneurship, and corporate entrepreneurship.
This 4.0-unit Wharton program runs in partnership with the Goergen Entrepreneurial Management Program at Wharton's Venture Lab.
The required fundamental course is Entrepreneurship, and electives include Venture Capital, Buyouts and Acquisitions, Legal Aspects of Entrepreneurship, Negotiations, Strategic Partnerships, Mergers & Acquisitions, and more.
The Wharton School of Business takes pride in the "special strength" of its Entrepreneurship program, which is a blend of theory and practice that enables students to put the theories, models, or strategies of the discipline to the test by crafting business plans. They also learn from entrepreneurial community leaders and gain experiential learning opportunities.
---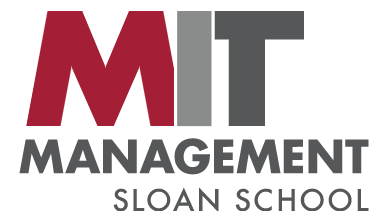 Cambridge, Massachusetts
Offered through the Martin Trust Center of MIT Entrepreneurship, the MBA Entrepreneurship & Innovation Track at MIT Sloan is for Management MBA students pursuing entrepreneurship as a career.
MIT Sloan's E&I Track focuses on launching and developing innovative tech companies while integrating academic lessons and real-world entrepreneurship applications.
MIT Sloan's Entrepreneurs in Residence faculty imparts personalized and professional lessons to students. A Professional Advisors Network also provides mentorship services.
The highly regarded Entrepreneurship Lab (E-Lab) at MIT Sloan is a startup project hub wherein student teams from MIT and other prestigious business schools like Harvard work alongside startup founders.
---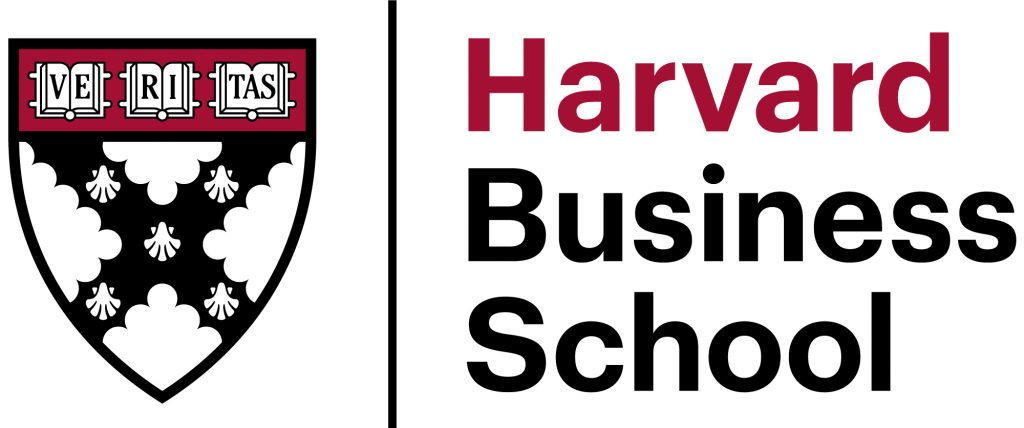 Boston, Massachusetts
Hailed one of the world's best business schools, the Harvard Business School MBA Entrepreneurial courses focus on entrepreneurship processes, finances, and context, bridging the gap between theoretical and practical learning to help graduates facilitate a real-world approach to entrepreneurship.
Within the program, students are asked to participate in the Startup Bootcamp immersion program alongside 150 other students seeking to launch their new venture.
The MBA Entrepreneurship courses in Entrepreneurial Management are taught by a faculty of 35 seasoned members, one of HBS' largest teaching units.
HBS students have access to Career and Professional Development services. MBA Entrepreneurship students, in particular, can seek advice from HBS' Entrepreneurs-in-Residence team, Venture Capital Partners, as well as Legal Experts.
The Entrepreneurship through Acquisition Club or ETA Club at HBS hosts entrepreneurship forums, sessions for support and feedback, and other activities to assist students.
---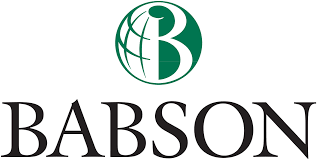 Babson Park, Massachusetts
Babson College offers the Master of Science in Management in Entrepreneurial Leadership program (MSEL), a nine-month program that challenges students to tackle real-world entrepreneurial issues and find solutions.
The core courses of this MBA program are:
Data Exploration
Entrepreneurial Economics
Finance for Entrepreneurs
Information Technology
Law
Marketing Management
Operations Management
Resource Planning & Control
Strategy & Consulting
Design Thinking
Emphasizing experiential learning, MSEL students at Babson create their new ventures in collaboration with their peers, including financial analysts, accountants, nonprofit organizers, and entrepreneurs.
The MSEL degree at Babson develops these skills in each student:
Entrepreneurial thinking
Social, Environmental, and Economic Responsibility/Sustainability
Self & Contextual Awareness
Global Environment Management
Through the Leading Entrepreneurial Action Project course (LEAP), Babson's MSEL students are expected to launch a venture at the end of this program.
---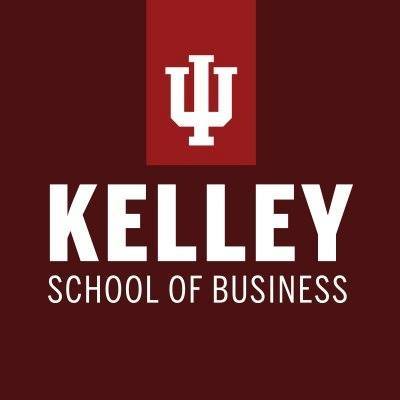 Indianapolis, IN
Kelley School of Business students can pick a full-time MBA in Entrepreneurship & Corporate Innovation major or minor and join Kelley's Entrepreneurial Innovation Academy.
MBA Entrepreneurship-focused students inject innovative business ideas into their own businesses or apply a business innovation approach when working for firms or organizations.
In particular, Entrepreneurial Innovation Academy students are taught to raise capital, analyze industry gaps, work as consultants, as well as network with capitalists and investors, and other entrepreneurship professionals.
The Academy also hosts an annual conference in partnership with the University of California, Berkeley featuring the entrepreneurial ecosystem at Silicon Valley. Students also get mentoring services from the Academy to stay on track with their goal of starting successful ventures.
The Final Word
Entrepreneurship entails creativity, strategy, and a passion for innovation, but every business journey and entrepreneurial success story is different.
With MBA entrepreneurship training and education from top business schools for entrepreneurs, you build the right connections, become equipped with the relevant skills, gain insights from leading figures in the industry, and gain real-life entrepreneurial experiences to help you along the way.
---
Stay In The Know: Top 10 MBA in Entrepreneurship Career Paths – Job & Salary Information