Rankings
The 10 Best MBA Programs with AACSB Accreditation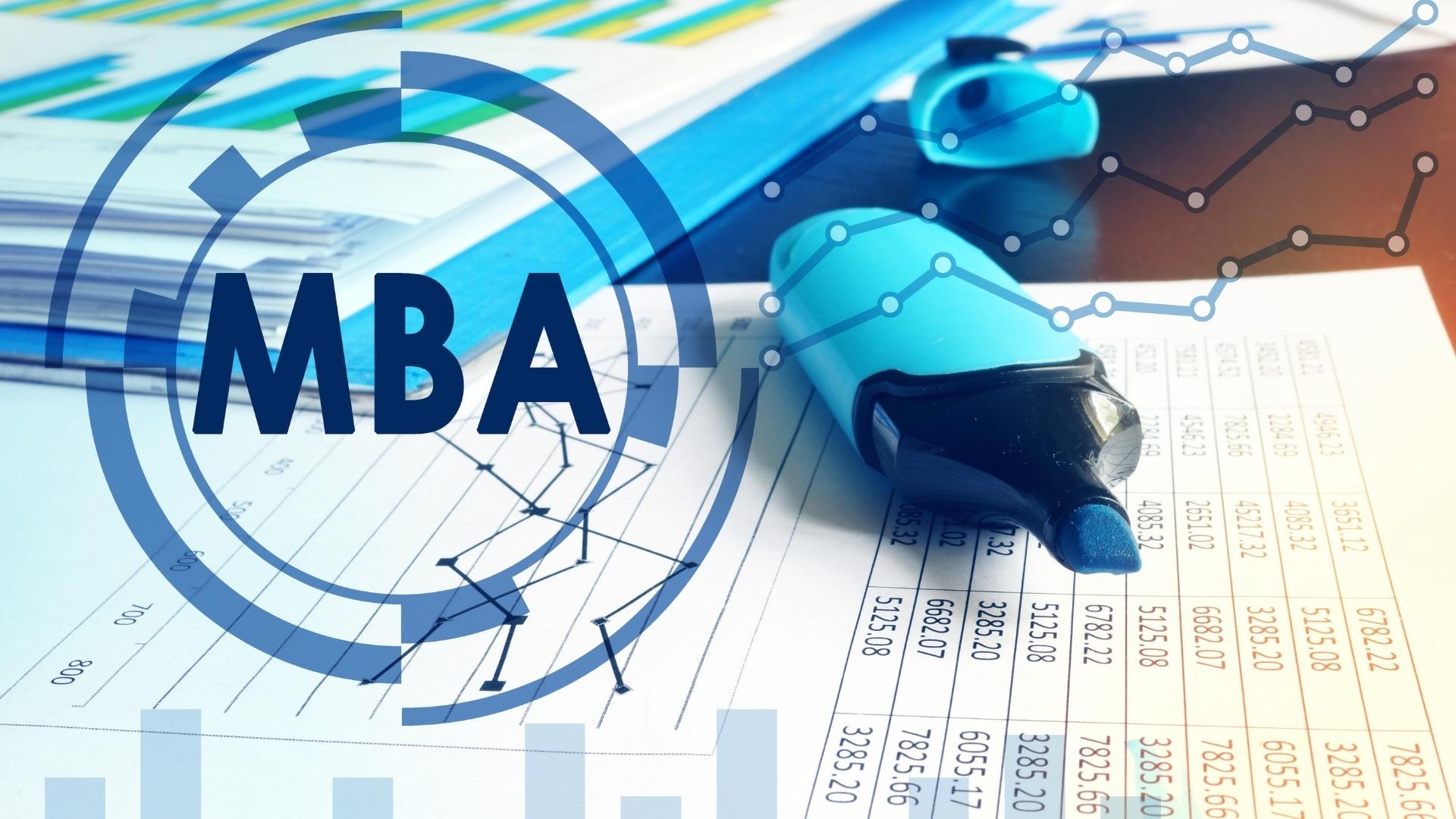 In this article, we will be covering...
Pursuing an MBA degree of any kind is an important investment. To guarantee that you have access to only the best business programs, it's important to go to a college that chooses to accredit business programs. For most collegiate schools, accreditation is generally not a requirement. However, most of the world's best business schools today have AACSB accreditation.
The AACSB—or the Association to Advance Collegiate Schools of Business—is a global non-profit association created to connect students, educators, and businesses so that strong leaders are created within the field.
The goal is primarily to foster engagement, enhance impact in business education, and fast-track innovation in the field of business. To this day, AACSB provides business education intelligence, quality assurance, and developmental services to more than 1,700 member organizations and 900 accredited business schools worldwide.
The Best MBA Programs from AACSB-Accredited Schools
If you want a rewarding and successful career in the business field, the first step is to look for business schools with AACSB accreditation. This accreditation is deemed as the benchmark of quality education for business, representing the highest standard of excellence in the business field.
When you graduate from these schools, not only will you gain the knowledge and skills to perform well in the business field, but you also have better access to better jobs and faster promotions. Below is the top 10 AACSB-accredited schools that offer the best MBA programs.

The Stanford University – Graduate School of Business is one MBA program that has transformed every student's business school experience. Based in Silicon Valley, students here are challenged and pushed by the best-in-class faculty in an environment like no other.
Graduate Programs Offered:
MBA/MA in Education (Dual Degree)
MBA/MPP (Master of Public Policy)- Dual Degree
MBA/MS in Computer Science (Dual Degree)
MBA/MS in Electrical Engineering
MBA/MS Environment and Resources
MBA/MD
Standout Features
The programs are packed with rigorous core courses, experiential courses, and world-renowned leaders and researchers. Within your two years of stay at Stanford GSB, you will meet different people worldwide who will one day become your confidants and colleagues, working together until you become leaders in the community.
Stanford is known for its culture of collaboration that makes the environment like no other. Here, students will learn, grow, and lead each other.
What Makes the Program Unique
Prospective students and working professionals enrolled at Stanford will become purposeful and principled leaders. The classes are very intimate in size, and also have group activities, peer-to-peer interaction, and one-to-one coaching so that students will keep expanding and collaborating with their mindset. The first year of the program is more on the foundation of the field, while the second year is focused on how you can define your career with your choice of electives.
---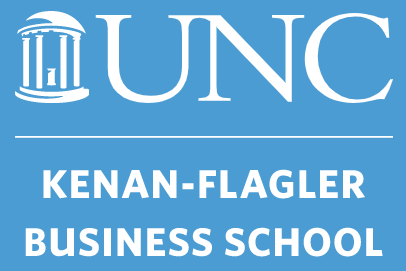 The MBA at University of North Carolina Kenan-Flagler Business School is an elite, STEM-designated program that is delivered online. This online MBA program lets a student earn the same degree as the on-campus program of UNC.
The best thing about the coursework and teaching of the program is that everything is delivered online, thus giving students the flexibility to travel, work, and do other personal stuff while earning their MBA degree.
Online MBA Programs of the University of North Carolina
Online MBA
Online MBA-Data Analytics and Decision Making
Online MBA- Entrepreneurship
Online MBA- Finance
Online MBA- Marketing
Online MBA- Strategy and Consulting
Standout Features
Every week, MBA@UNC conducts live online classes with role-plays, case discussions, breakout groups, and other means for interaction. Since its class sizes are relatively small, this makes a richer and more collaborative learning environment and opportunities for networking.
This AACSB online MBA accredited school also features amazing networking opportunities with students, faculty, and alumni, as well as executive leadership coaching.
What Makes the Program Unique
Unlike most institutions for higher education, the AACSB accredited online programs offered at UNC no longer require its applicants to submit their GRE or GMAT scores provided that they have six or more years of professional experience.
The University of North Carolina school's executive leaders' coaching and reputation as one of today's top-ranked business schools make it a suitable choice for many ambitious students and senior leaders who wish to reach the next level.
---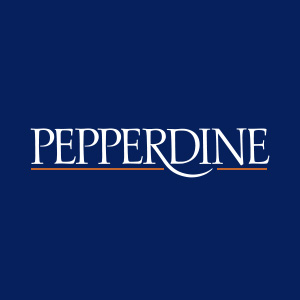 The Graziadio School of Business & Management of Pepperdine University offers its online MBA programs with a general track or one of these seven concentrations: finance, digital innovation, and information systems, marketing, business analytics, leadership, and managing organizational change, global business, and entrepreneurship.
Although students attend classes online, they still need to come to the school's Los Angeles, CA campus once for their weekend immersion experience.
Standout Features:
This AACSB accredited online school believes that students must develop individually for them to become efficient business leaders in the future. That is why the MBA program strongly promotes self-awareness while keeping the students in an interactive, challenging, and transformational experience. The program is designed to produce holistic-minded professionals with a deeper understanding of business, including the values of integrity, stewardship, courage, passion, and ethics.
What Makes the Program Unique
Since Pepperdine University takes a holistic approach to its admissions process, they no longer require a minimum GPA, although students must have a GPA that is "acceptable". This part-time, online MBA program also requires students to have at least two years of full-time work experience.
This AACSB accredited business school also waives GMAT/GRE test scores for those who have three full years of full-time professional work experience, plus a STEM bachelor's degree or master's degree.
The school uses the Graziadio Learning Environment and Network (GLEAN) as its platform for online learning. This is a learning management system that features a real-time collaboration by allowing its students the ability to see videos of their classmates, share screens, collaborate, and employ social media tools so they can share each other's course
---

Delivered through the Martin J. Whitman School of Management, Syracuse University's online MBA program prepares students to easily thrive in a world of accelerating changes. The curriculum is built to reflect today's business trends and has continuously updated to adapt to the ever-evolving landscape of the business field.
Online MBA programs are offered with a general track or with one of these six specializations:
Accounting Programs
Business Analytics
Entrepreneurship
Finance
Marketing Management
Supply Chain Management
The classes at Syracuse are conducted weekly, live, and face-to-face. This makes it easier for students to interact with their faculty and co-students.
Standout Features
The school uses outstanding technology for its live online classes every week. All the classes are kept small so it's easier for faculty and peers to build relationships and professional networks. Through this format, students can easily set up their own breakout sessions to work on group projects. Plus, all the live classes are recorded so that students can view them later when needed.
While this is an online program, students are still required for a three-day residency during the program. Every year, Syracuse offers three immersions in its New York campus, and other residencies can take place across the US and even worldwide. Common locations for residences are Dubai, UAE; Florence, Italy; and Atlanta, Georgia.
What Makes the Program Unique
Syracuse University is notable for its history of meeting together students from different backgrounds for a more significant educational experience. The school's online MBA education allows students to receive the best Syracuse education and connect with the school's extensive network of alumni.
On its own, the Martin J. Whitman School of Management has more than 30,000 alumni, and more than 200,000 university alumni.
---

Villanova University's online MBA program has so many recognitions under its belt. It is one of today's top online MBA schools in the country and is in the top ten among the best programs in the annual Poets and Quants ranking.
The online MBA programs at Villanova have the same curriculum, taught by the same faculty, and the same admissions standards as its campus-based program.
Standout Features
Students can choose from any of the following MBA programs that fit them:
Professional MBA Programs: These flexible programs are designed for working professionals and are offered on campus, online, in hybrid, and in a cohort format.
For its online MBA program, this 48-credit course is ideal for working professionals and may be customized through different tracks in marketing, finance, strategic management, and international business.
Students can also go for the general track and has courses like ethical business practices, information technology as a strategic lever, global economy, and corporate finance.
Executive MBA Program: This program is for rising executives who wish to sharpen their leadership abilities, envision the business future, and develop the resourcefulness and agility to build it. For 19 months, classes will meet every Friday through Sunday, every third weekend of each month.
JD/MBA Program: This is a joint-degree program that can be completed in just three years. The program is jointly conducted by the Charles Widger School of Law and Villanova School of Business and is created to provide students with a solid foundation in both law and business, giving a competitive advantage in the marketplace.
What Makes the Program Unique
Aside from the general MBA curriculum, the program also has seven specialization areas to supplement the MBA degree. Although you can pursue your MBA degree without a specialization, you can still opt to take advantage of this opportunity so you can focus your attention on an area or two that will align closely with your future career goals.
These specializations include:
Applied Artificial Intelligence and Machine Learning
Business Analytics
Finance
International Business
Marketing
Strategic Management
Sustainability
---

American University's Kogod School of Business offers its online MBA with a self-designed pathway. Students can also choose among six concentrations: consulting, business education and analytics, cybersecurity, international business, finances, and marketing.
This student-centered program is designed with interpersonal interactions in mind via in-person immersions and online classes. Through this online modality, students will learn and collaborate with business professionals, presenters, professors, and their fellow students.
Standout Features
STEM-Designated Program:
This program is designed to enhance the technical, management, and business leadership skills you should have to thrive in the ever-changing US economy. This also grants international students a 24-month extension of their Optional Practical Training, allowing them to work in the US for three years.
Global Perspective:
Because of the school's location in Washington, DC, students can easily get networking and internship offers and even job opportunities in all fields of business. Thru the vibrant community, you are exposed to the international market from day one.
Cohort Format:
Students take part in a cohort– a collaborative learning group. You will take part in a very diverse and close-knit community that will later become your support system, network, and a crucial part of your master's.
What Makes the Program Unique
Kogod has partnered with Fortune 500 companies for its Summer Internship Program. This is in line with its philosophy in experiential learning– learning by doing. Students have ample opportunities both outside and inside of the classroom so they get real-world experiences, including pro bono consulting projects, internships, study abroad, co-op programs, the AU Center for Innovation Entrepreneurship Incubator, practicums, capstones, and professional certifications.
---

Those who plan to level up their careers by becoming financial managers and strategic management experts should consider Johns Hopkins University's Carey Business School. The school has some of the top online MBA programs that prepare prospective students with the leadership and analytical skills they need to excel in the business world.
Standout Features
This school has full-time, dual degree, and flexible programs. The full-time MBA is a 54-credit program that you can finish in just two years.
The dual degree programs blend the best quality education from multiple disciplines and include the following programs:
The flexible or online MBA specialization offers 8 specializations for your online MBA experience. This AACSB accredited online programs include:
Business Analytics and Risk Management
Digital Marketing
Entrepreneurial Marketing
Entrepreneurship, Innovation, and Technology
Financial Management
Health Care Management, Innovation, and Technology
Investments
Public and Private Sector Leadership
What Makes the Program Unique
The full-time MBA program at Carey Business School was recognized by MBA Roundtable with a 2021 Innovator Award of General Excellence. This award promotes initiatives that improve innovations in graduate management and recognizes schools that drive change in the business field.
---

The Robert J. Manning School of Business at the University of Massachusetts Lowell is another AACSB accredited college that delivers top on-campus and online MBA programs. These programs have concentrations in:
Accounting
Business Analytics
Entrepreneurship
Finance
Information Technology
Healthcare
International Business Administration
Managerial Leadership
Marketing
Standout Features
UMass Lowell's Manning School of Business' AACSB accredited MBA programs will prepare you to efficiently lead organizations in the changing and diverse global, national, and business environments. Graduates from this program will also foster connections with successful alumni leading Fortune 500 companies and innovative start-up firms, and everything in between.
MBA program graduates at UMass will not only take advantage of the degree but also enjoy the many advantages of being a product of a degree-granting and well-established AACSB accredited institution.
What Makes the Program Unique
Today, many MBA alumni are holding key positions in companies in the life sciences, financial, defense, and high technology sectors, just to name a few. UMass Lowell has long been recognized as one of the leading colleges that host two start-up business incubators. UMass Lowell also hosts one of the world's most recognized and respected conferences on entrepreneurialism in higher education.
---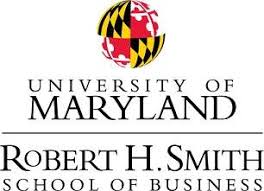 The Robert H. Smith School of Business – University of Maryland, College Park is an AACSB accredited MBA institution. Their MBA program will widen your overall understanding and perspective of the complex world of business.
This online MBA program has 5 highly relevant specializations that strongly focus on the most crucial aspects of modern business, including:
Accounting
Finance
Information Systems and Business Analytics
Marketing
Supply Chain Management
Aside from these specializations, this education institution also offers the MBA General Track designed to widen your MBA experience with a more detailed look at the critical concepts covered in each of the above-mentioned specializations.
Standout Features
The Smith School of Business doesn't stop after you complete your MBA degree. After graduation, students are provided with different services like career guidance, cover letter and resumé coaching, interview training, networking, internship assistance, peer mentoring, and many more.
What Makes the Program Unique
While most colleges require a business background for prospective students for an MBA degree, Smith online doesn't. Instead, they only require their students to have adequate quantitative skills for the severity of the program. However, students must have at least two years of professional work experience.
This online MBA can be completed in six 14-week terms. A three-day on-campus residency is also required for each student.
---

The Miller College of Business at Ball State University offers an online MBA degree that has ten different concentrations, including:
Artificial Intelligence
Business Analytics
Healthcare Administration
Construction Management
Information Technology Leadership
Finance
Entrepreneurship
Logistics and Supply Chain Management
Health Economics, Policy, and Administration
Sales Management
Standout Features
This is a 30-34 credit program that offers incredible flexibility for students and can be completed in-person, online or a combination of both. Students can even choose to go full-time or part-time and may start in the fall, spring, or summer semesters.
Students who are not prepared to start their MBA degree, they can opt to complete a certificate in other related fields like professional sales management, business essentials for professionals, or health economics.
What Makes the Program Unique
Ball State University is among the world's top five percent of all business schools with AACSB accreditation. Since the school understands how their studies have to balance family and work, their online programs offer flexibility to make schoolwork easier.
---
AACSB Accreditation: What You Need to Know
Accreditation is a crucial consideration when applying to an MBA program and generally for higher education. Students at institutions accredited by established and respected outside organizations are guaranteed that they are enrolled in a worthwhile educational effort.
For MBA programs and business schools, the Association to Advance Collegiate Schools of Business is the leading international accreditor for business programs. But why is it important to choose a college with AACSB accreditation?
What is AACSB Accreditation?
According to the AACSB website, the organization connects business schools, nonprofits, industry, and government to "drive positive societal change in the world". One of the primary goals of AACSB is to promote interaction and efficient communication between businesses, employers, students, faculty, and school. This guarantees that educational efforts are essential to the world of business and that programs will produce capable and qualified students.
AACSB-accredited business schools also submit themselves to regular self-evaluation to assess whether they are still continuously meeting the requirements to remain accredited. Other colleges also undergo external reviews by association members to determine their accomplishments, hear feedback from students, and so many other components.
The ACCSB Standards
To remain accredited, business institutions must meet standards in terms of the quality of education they provide their students, the curriculum content, and the faculty contributions. These standards are:
Strategic Management and Innovation: This AACSB standard will certify that a business institution has an obvious mission and that it is working towards reaching that mission and creating ways to incorporate it into the curriculum.
Learning and Teaching: Another AACSB standard that certifies the school has processes of identifying the right learning goals and making a college curriculum that allows students to become successful as business administration professionals in a variety of industries.
Academic and Professional Engagement and Professional Interactions: This AACSB standard will recognize how a school integrates quality education with professional development opportunities within the school's mission.

The Importance of AACSB Accreditation
Whether it's a bachelor's degree or an MBA program, AACSB accreditation is very important since this ensures the highest degree of excellence among both students and faculty members.
From online MB programs to in-person classes, whether in an in-state or out-of state-college, ACCSB accreditation helps future employers hire more qualified graduates who are knowledgeable about the ins and outs of business international and administration.
AACSB-accredited MBA programs have a solid commitment to the students.
AACSB-accredited MBA programs usually put more effort into engaging their students and getting their feedback to give room for improvements to their curriculum. Business programs with AACSB accreditations make opportunities for students to hone themselves professionally and, most of the time, specialize within a particular area of business like marketing or accounting.
When programs have this accreditation, they have the potential to attract more students and improve their reputation within higher education.
AACSB-accredited MBA programs are globally recognized by employers and other institutions.
From online programs to in-state universities and institutions, programs with AACSB accreditations are usually recognized by some of today's biggest and most popular companies and universities all around the world. Because this accreditation is worldwide, MBA degree holders of AACSB-accredited programs have better access to opportunities. They can even find work quickly, thanks to their network with industry professionals.
---
Frequently Asked Questions
What is the most critical accreditation for a business school that I should look for?
The essential accreditation for a business school is the AACSB International (Association to Advance Collegiate Schools of Business) accreditation. This is the gold standard for business schools and is recognized by employers, graduate schools, and governments worldwide.
What are the differences between Regional Accreditation and AACSB-Accreditation?
Regional accreditation means that the college/institution is accredited by an association in its geographical area. The AACSB accreditation, on the other hand, is a specialized accreditation, which means that this organization only accredits accounting and business degree programs.
Do MBA programs need AACSB-Accreditation?
Technically, no. Any non-accredited institution can still deliver MBA programs.
But here's the catch: the biggest names in business, as well as those in the top Fortune 500, prefer to employ people who come from AACB-accredited business programs. Visit the AACSB website for a complete list of AACSB-accredited business programs.
The Final Word
When you scout for a business program, whether it's a bachelor's or master's, it's crucial to choose a university or college with the right accreditation status. A properly accredited institution means it has met the strict professional and academic standards within the field.
Accredited business programs from accredited schools guarantee that you will be adequately prepared for employment after you graduate. In the end, the accreditation status of a school will tell a lot about the overall value of the degree that the school offers.
Schools can get accreditation through specialized accrediting agencies like the AACSB. The accreditation standards set forth by AACSB are often seen as superior. Therefore, AACSB-accredited schools must be your go-to choices for your MBA program.
---
Stay In The Know: 10 Tips For Acing MBA Interview Questions