General
Build a Strong Accounting Management Skill Stack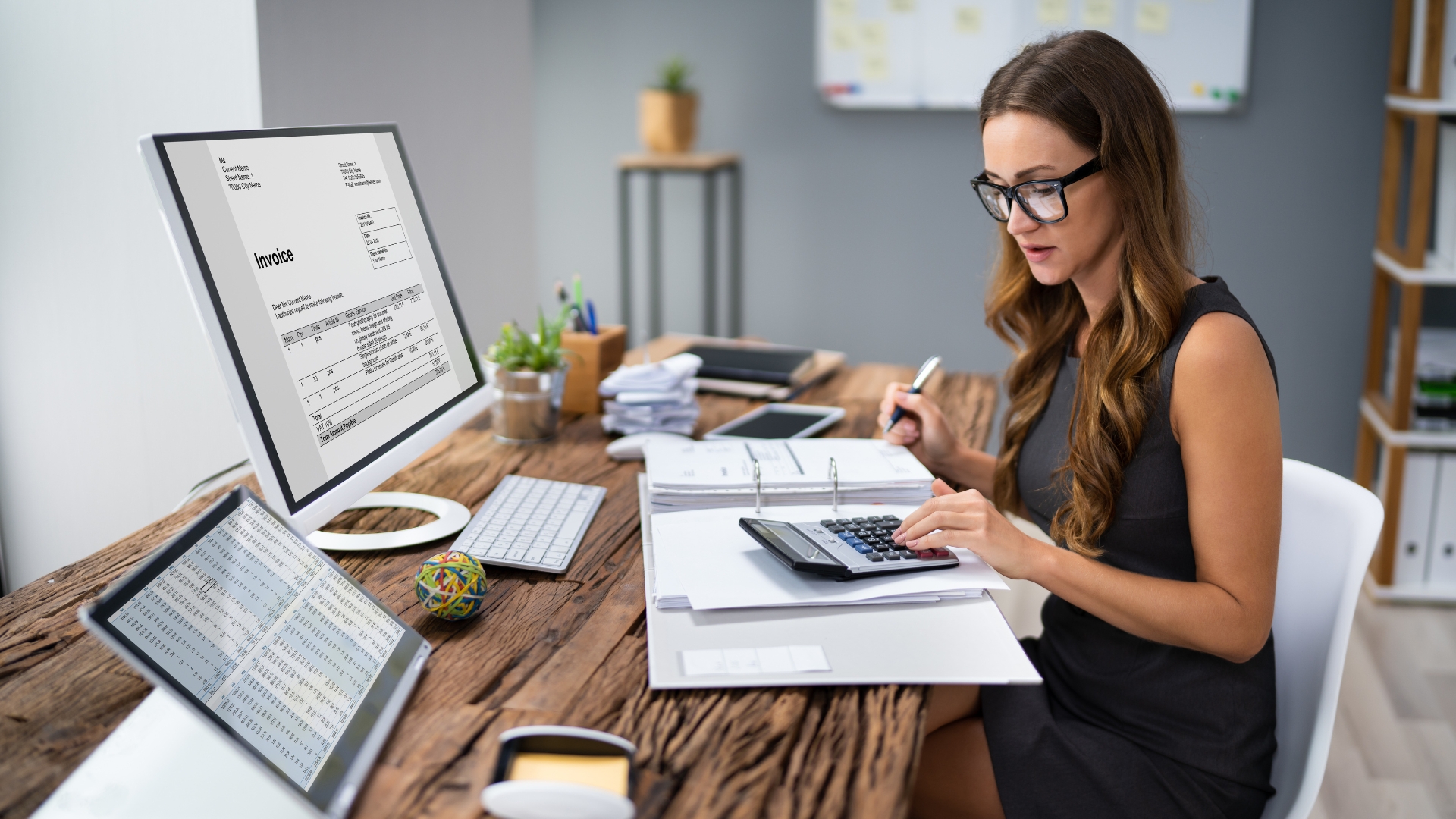 In this article, we will be covering...
How Strong is Your Accounting Management Stack?
In the dynamic world of business, accounting management plays a pivotal role in ensuring financial stability and long-term success. From tracking expenses and analyzing financial data to making strategic decisions, effective accounting management is essential for organizations of all sizes. This article delves into the fascinating realm of accounting management, exploring the key principles, strategies, and best practices that can empower businesses to thrive in today's competitive landscape. Whether you are a seasoned professional seeking to refine your skills or a budding entrepreneur looking to gain insights into financial management, join us as we uncover the secrets to achieving financial excellence through effective accounting management.
Accounting Management
Accounting professionals fulfill many financial responsibilities for one or multiple organizations. Accounting managers oversee the members of an accounting team or department within companies large enough to warrant numerous bookkeeping experts.
Influential accounting management professionals ensure that all members of an accounting department operate with financial best practices. Whether they work for public or private accounting firms, they guide accountants in:
Creating budgets,
Preparing financial documents,
Auditing company spending habits, and
Filing taxes.
The role of an accounting manager is one of several rewarding careers in the financial industry. It is ideal for anyone with data analytics, finance, and mathematics skills. Consider stacking your talents together in this field to stand out among the competition. Stacking means leveraging your unique skills, talents, education, and experiences. Let's look into what it means to build your accounting management stack.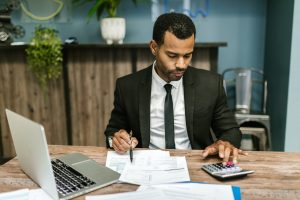 What does an Accounting Manager do?
The exact responsibilities of accounting managers can include overseeing an accounting team's daily operations or handling various aspects of an organization's payroll. They audit company budgets and spending habits to find further opportunities for improved financial management practices. They often create user-friendly financial reports that allow business executives to conclude their firm's financial habits. These managers also familiarize their accounting department members with new policies and procedures.
Their duties may include ensuring that all accounting department members operate with correct financial procedures. Tasks can consist of comparing corporate month-to-month and year-to-year spending habits while identifying and learning from long-term economic patterns.
These responsibilities allow accounting managers to maintain the performance of an accounting department while auditing corporate spending practices or preparing tax documents.
Accounting Management Career Outlook and Salary
Various job titles refer to accounting management. Depending on the job description or work environment, they might be known as budget managers, finance managers, payroll managers, tax managers, or another appropriate title. An accounting manager's role is a specialized career option. These professionals may have acquired an undergraduate and a master's degree. Aspiring accounting managers do best with a few years of experience to be eligible for jobs. They may also need a CPA license or other certifications to qualify for positions.
The Bureau of Labor Statistics (BLS) foresees accounting positions growing 6% from now until 2031. PayScale reports the average salary for accounting managers is nearly $80,000 as of 2023. Many factors influence accounting managers' income. A professional's specialization, location, education, industry, and experience combine to determine earning potential. Accounting managers in a large city will often earn more than a manager in a small town.
People often confuse accounting managers with management accountants or account managers. The latter usually does not pertain to accounting. How can we tell the differences between the professions? It is best to consider the fields each position works in rather than specific definitions. Accounting managers are responsible for teams of fellow accountants. They may take ownership of more complicated accounting matters. This can apply in public audits or private/industry controller sectors. Management accountants take on more finance-type roles like budgets and forecasting. Account managers are more relationship-based rather than dealing with numbers. Think of a banking or sales relationship for that profession.
Top MBA in Accounting Management Career Paths
| Career | Annual Salary |
| --- | --- |
| Chief Audit Executive | $164,976 |
| Chief Financial Officer | $143,736 |
| Senior Tax Manager | $134,899 |
| Director of Accounting & Financial Reporting | $125,675 |
| Finance Director | $118,040 |
| Accounting Director | $109,536 |
| Corporate Controller | $109,536 |
| Senior Payroll Manager | $98,390 |
| Senior Financial Analyst | $84,978 |
| Treasurer | $88,283 |
Top Career Paths
How Can I Build My Accounting Management Stack?
The Skills of Accounting Management
Accounting managers rely on well-developed skill sets to maintain day-to-day accounting department operations. These skills enable them to implement policies that promote the efficient use of finances while overseeing all accounting staff members.
The skills an accounting manager needs can include the following: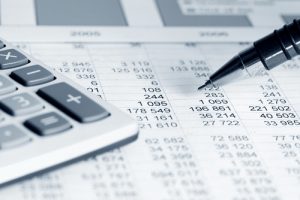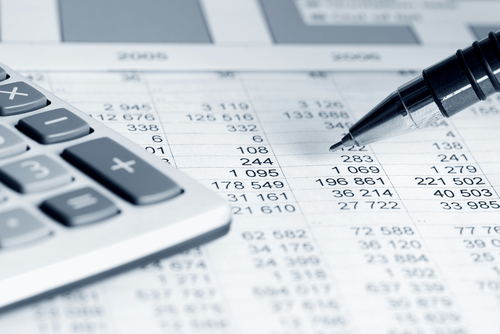 Financial Management: The ability to oversee the financial aspects of an organization's operations.
Financial Consulting: Informing company executives on improved financial habits and spending.
Auditing: The ability to thoroughly examine an organization's financial history, identify opportunities for more efficient operations, and ensure continued policy compliance.
Risk Management: The ability to protect against financial risks and mitigate threats to accounting operations before they materialize.
Investment: The ability to wisely invest financial assets in ways that yield sufficient returns.
Budgeting: Creating, implementing, and optimizing department budgets that equip workers with all needed tools for success without promoting inefficient spending practices.
Data Analysis/Reporting: Gathering, assessing, and reporting on data in ways that allow executives to see patterns in financial operations.
These and other soft skills help accounting managers lead financial departments toward sustainable success.
Accounting Management Stack Education
Before professionals begin their careers in accounting management, they must complete educational requirements that prepare them for their career. Accounting managers need to obtain an undergraduate degree in accounting or finance. These degree programs deliver skills in economics, statistics, budgeting, probability, and other core competencies. Students in accounting bachelor's programs learn to use relevant accounting software and apply theoretical concepts to actual business situations. Graduates of the nation's best accounting online bachelor's programs can start careers as financial analysts, forensic accountants, and auditors. Industries hiring well-trained accountants include real estate, finance, banking, and insurance.
It would be best to pursue a Master of Science in Accounting degree or an MBA in Accounting to progress into management positions. This will enhance your accounting knowledge and improve your understanding of tax concepts, financial management, and auditing. These skills will support your future career in account management, whether you identify opportunities to reduce corporate spending or optimize budgets.
You may be interested in a CPA certification. A degree like an online master's will be crucial in preparing you for the Certified Public Accountant certification and Certified Management Accountant certification. CPAs get certified through their state's accountancy board. Learn more about state certification requirements by logging onto the National Association of State Boards of Accountancy website.
Degree Formats
Traditional degree programs require accounting students to attend classes in person. These courses have predetermined meeting times and places. They offer more opportunities for face-to-face interaction with peers and instructors. On-campus accounting programs may require students to complete internships to graduate.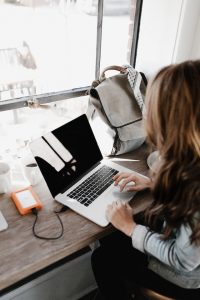 Students in online programs do not attend classes on a brick-and-mortar campus. Synchronous courses use advanced technology like web conferencing to provide distance learners with live virtual class discussions and lectures. Asynchronous classes offer more flexible scheduling. They do not require enrolled students to log in at set times.
Many business schools offering online programs employ the same instructors who teach in-person courses. On-campus and online degree curriculums are often identical. Several significant differences separate the two learning styles. The main difference between traditional and online degrees is flexibility. Depending on course format, online accounting classes may not share the rigid schedules as their on-campus equivalents. Students can stream prerecorded lectures and complete assignments when work and family schedules permit.
Online business schools sometimes feature accelerated programs. Master's degree programs can sometimes be completed in as few as ten months. Some institutions offer online students special tuition rates or charge in-state tuition rates for all distance learners, no matter where they live. This deal makes an online degree more affordable than an on-campus program.
Notable Undergraduate Accounting Programs
Arizona State University
ASU's Bachelor of Science in Accountancy is ranked among the nation's best programs by entities like Public Accounting Report and U.S. News & World Report. Through the program, online learners benefit from the state-of-the-art curriculum as they gain technical expertise in the field of accounting. Undergraduate students develop critical thinking, information technology, and communication skills. The accountancy degree at Arizona State University breeds an environment that emulates the real world, ensuring students graduate well-prepared for their accounting careers. Undergraduates explore authentic business strategies and processes. Program leaders employ the latest software and technologies. ASU Online's business and accountancy curriculum is top-notch.
The University of South Florida
USF's online accounting major is featured at the Muma College of Business. The business school allows distance learners to engage with the same instruction and course material as on-campus learners. USF enjoys a high student retention rate showing student satisfaction. Learners will likely return to the program after completing their first year. The accounting curriculum covers business foundations through management principles, law and business, information systems in organizations, and principles of finance courses. Two elective courses help students specialize in a particular area of accounting. Accounting students complete core classes in concepts of federal income taxation, auditing, and intermediate financial accounting.
Temple University
The university offers an online accounting bachelor of business administration through the Fox School of Business. All business administration bachelor's in accounting students complete 124 credits. They begin with general education courses and advance into the major core. Classwork covers areas like cost accounting, digital systems, and financial accounting for decision-making. Distance learners explore courses in auditing, strategic management, and federal taxes on income. Learners can also concentrate on data analytics. Temple University boasts high student retention and graduation rates. The quality of its academic offerings is unmatched.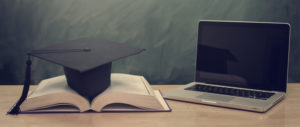 Notable Graduate Accounting Programs
Future accountants should consider pursuing a master's degree for several compelling reasons. Firstly, a master's degree in accounting provides a deeper level of knowledge and expertise in the field, enabling individuals to excel in their careers. The advanced coursework covers complex accounting principles, financial analysis, taxation, and auditing, among other critical areas. This comprehensive education equips accountants with the skills necessary to navigate the increasingly intricate and evolving business landscape.
Secondly, a master's degree enhances career prospects and increases earning potential. Many employers prefer candidates with advanced degrees, as it demonstrates a commitment to professional development and a higher level of competency. Holding a master's degree can open doors to lucrative job opportunities, promotions, and leadership roles within organizations.
Moreover, a master's degree in accounting often fulfills the educational requirements for obtaining professional certifications such as the Certified Public Accountant (CPA) designation. These certifications are highly regarded in the industry and can significantly enhance job prospects and earning potential.
Lastly, pursuing a master's degree provides valuable networking opportunities. The accounting field is highly interconnected, and graduate programs often offer access to industry professionals, guest speakers, and alumni networks. Building relationships with peers and professionals can lead to valuable connections, mentorship, and potential job opportunities. It is a worthwhile investment that can propel individuals toward long-term success and advancement in the field of accounting.
Top MBA in Accounting Management Programs
| University | Location | Website |
| --- | --- | --- |
| University of Chicago | Chicago, Illinois | Website |
| Northwestern University | Evanston, Illinois | Website |
| Duke University | Durham, North Carolina | Website |
| University of California, Los Angeles | Los Angeles, California | Website |
| Carnegie Mellon University | Pittsburgh, Pennsylvania | Website |
| Rice University | Houston, Texas | Website |
| New York University | New York, New York | Website |
| University of California, Davis | Davis, California | Website |
| University of Texas at Austin | Austin, Texas | Website |
| Emory University | Atlanta, Georgia | Website |
Top MBA in Accounting Management
Accounting Management Stack Experiences
Students pursuing bachelor's and master's degrees can gain work experience by interning with accounting and auditing companies. When you get a job, you can work closely with senior managers and learn from them. Some years of work experience in different organizations at different levels in the field will give you a competitive edge. When a company finds two candidates with similar education experience, they often choose the one with more work experience. Stacking your resume with quality professional experience is a great idea. Successful accounting managers get professional experience as accountants or auditors.
For individuals aspiring to pursue a career in accounting management, there are several entry-level job options that can provide a solid foundation and valuable experience. Some of the best entry-level jobs for those interested in accounting management include:
Staff Accountant: This position involves assisting with financial reporting, reconciliations, and general ledger activities. It provides a hands-on understanding of accounting principles and systems, which is crucial for future accounting managers.
Audit Associate: Working as an audit associate for a public accounting firm allows individuals to gain exposure to various industries and develop expertise in auditing financial statements. This experience provides a strong foundation in regulatory compliance and risk assessment.
Bookkeeper: Working as a bookkeeper helps individuals develop a solid understanding of financial transactions, record-keeping, and basic accounting principles. This hands-on experience can be valuable when advancing to higher-level accounting management roles.
Financial Reporting Analyst: This role involves preparing financial statements, analyzing financial data, and ensuring compliance with reporting standards. It provides exposure to financial reporting requirements and fosters skills in financial analysis and communication.
Accounts Payable/Receivable Clerk: Working in accounts payable or accounts receivable allows individuals to gain practical experience in managing financial transactions, vendor relationships, and cash flow management. This knowledge is valuable for understanding the financial operations of a business.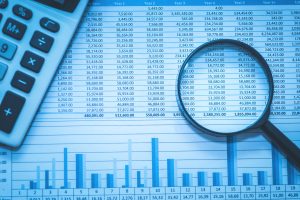 It's important to note that while these entry-level positions provide a strong foundation for accounting management, career progression will depend on individual performance, continued education, and professional development. Taking on additional responsibilities, pursuing certifications, and seeking out leadership opportunities within organizations can help individuals advance towards accounting management roles.
Licenses, Certifications, and Professional Organizations
In addition to trusted educational requirements, accounting managers obtain one or more accounting certifications. Some employers require accounting managers to pass the Certified Public Accountant (CPA) exam. Becoming a CPA means you are licensed and can do certain types of accounting work as a certified professional.
Is a Career in Accounting Management Worth It?
Becoming an accounting manager can be highly rewarding and worth pursuing for several reasons. Firstly, accounting managers typically hold a senior position within an organization, which comes with increased responsibilities and authority. This role allows individuals to make significant contributions to the financial stability and success of a company.
Secondly, accounting managers often enjoy competitive salaries and benefits. Their expertise and leadership skills are highly valued in the industry, which translates into attractive compensation packages.
Furthermore, accounting managers have the opportunity to work across various departments and collaborate with different stakeholders, providing a broader understanding of business operations. This exposure can lead to professional growth and open doors to higher-level positions within the company or in other organizations.
Additionally, the role of an accounting manager offers job security, as businesses of all sizes require accounting professionals to manage their financial activities. This demand ensures a stable career path and potential for advancement.
Lastly, accounting managers play a vital role in strategic decision-making. They provide crucial financial insights and analyses that guide the organization's long-term planning and help drive profitability.
However, it's important to note that the worth of becoming an accounting manager varies for each individual. Factors such as personal goals, preferences, and work-life balance should also be considered when evaluating the benefits and drawbacks of this career path.
How Do I Become an Effective Accounting Managers?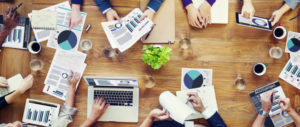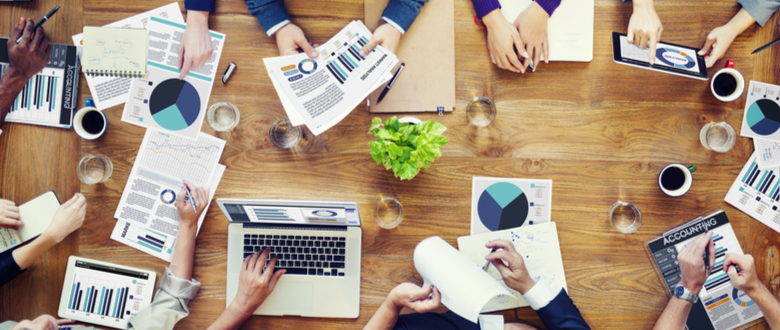 Positioning yourself in high-level accounting roles will result in managing more responsibilities and people. When you are new to a management position, you will want to understand how to help your teams work effectively. This skill takes time to develop. Veteran managers need to step back and evaluate their managing styles occasionally.
Are you wondering about the best ways to manage your team? Look at these tips on how to be an effective manager:
Clearly State Objectives
Clearly explaining specific goals for your employees will help guide your team's focus. Objectives should be measurable and tailored to each team member so they can have direction without being micro-managed. Define goals at the beginning of the year so you and your employees have business objectives to work toward talking points during team meetings and reviews.
Set Achievable Expectations
Breed excellence from your employees by setting high and attainable standards. There is no need to be overly harsh or strict. Treat your employees with respect. Always encourage them to turn in their best work. Setting high expectations shows your team you respect them and the work they can produce. Refusing to accept any less than a worker's best fosters an environment that takes pride in good work and leans toward self-improvement.
Communicate regularly with your team. You can do this without checking work or micromanaging tasks. Make it known that you are available to discuss objectives, roadblocks, and new ideas. You can create a positive work environment. Being upfront about difficult things sets the tone. Foster good communication about layoffs, compensation, interpersonal issues, and other conflicts. You can build trust and ease the discomfort that comes with usual manager-employee relationships. Giving positive and negative constructive feedback is how to keep communication lines open within your team.
Make Way for Objectives
Managing a team takes a lot of time and effort. It isn't the only responsibility managers have. Take the needed time to complete your work and meet self-imposed goals. Work on your time-blocking skills. Prevent the temptation of reacting to everything all at once by blocking off time weekly. Focus on work without being disturbed. Prioritize and delegate work while making time for your projects.
Celebrate New Ideas
Have an open-door policy when it comes to your workers' new ideas. Listen well when they present concepts. Avoid saying, "We've always done it this way." Effective managers are flexible and always open to new opportunities.
Take on the Title of Mentor
Excellent managers can see their employees beyond their current role. Take an interest in employees' career aspirations. Direct them on how to reach their full potential. Assign tasks and objectives that fulfill their career goals. Encourage them to attain certificates and attend training experiences that benefit their futures. Taking an interest in team members' development builds trust and encourages them to do quality work.
Build Your Unique Accounting Management Stack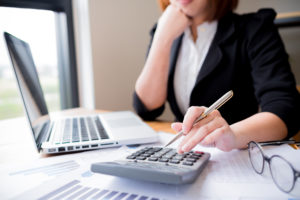 Accounting Managers play a critical role in managing an accounting team and owning the month-end close process. These professionals oversee and maintain financial records and prepare and publish documents. Profit and loss statements, balance sheets and sales reports, and schedules for year-end taxes are the fruits of an accounting manager's labor. Accounting managers report to the company's CFO or Financial Controller while managing Staff Accountants. This professional title is a valuable one.
If you are at the starting line of this exciting accounting career, check out our free online course on Accounting Management.
Creating a talent stack means leveraging a comprehensive and unique set of experiences, skills, talents, and education. Stacking your "talents" together builds a unique competitive advantage in this area of business leadership. Instead of considering your education and experience as the two exclusive pillars to rest your career, think about how skills and talents inform your experience. You can show future employees that you consider a holistic view of your career as a productive vantage point for your success.
Written by: Tammie Cagle