Rankings
The 10 Top HBCU MBA Programs in 2024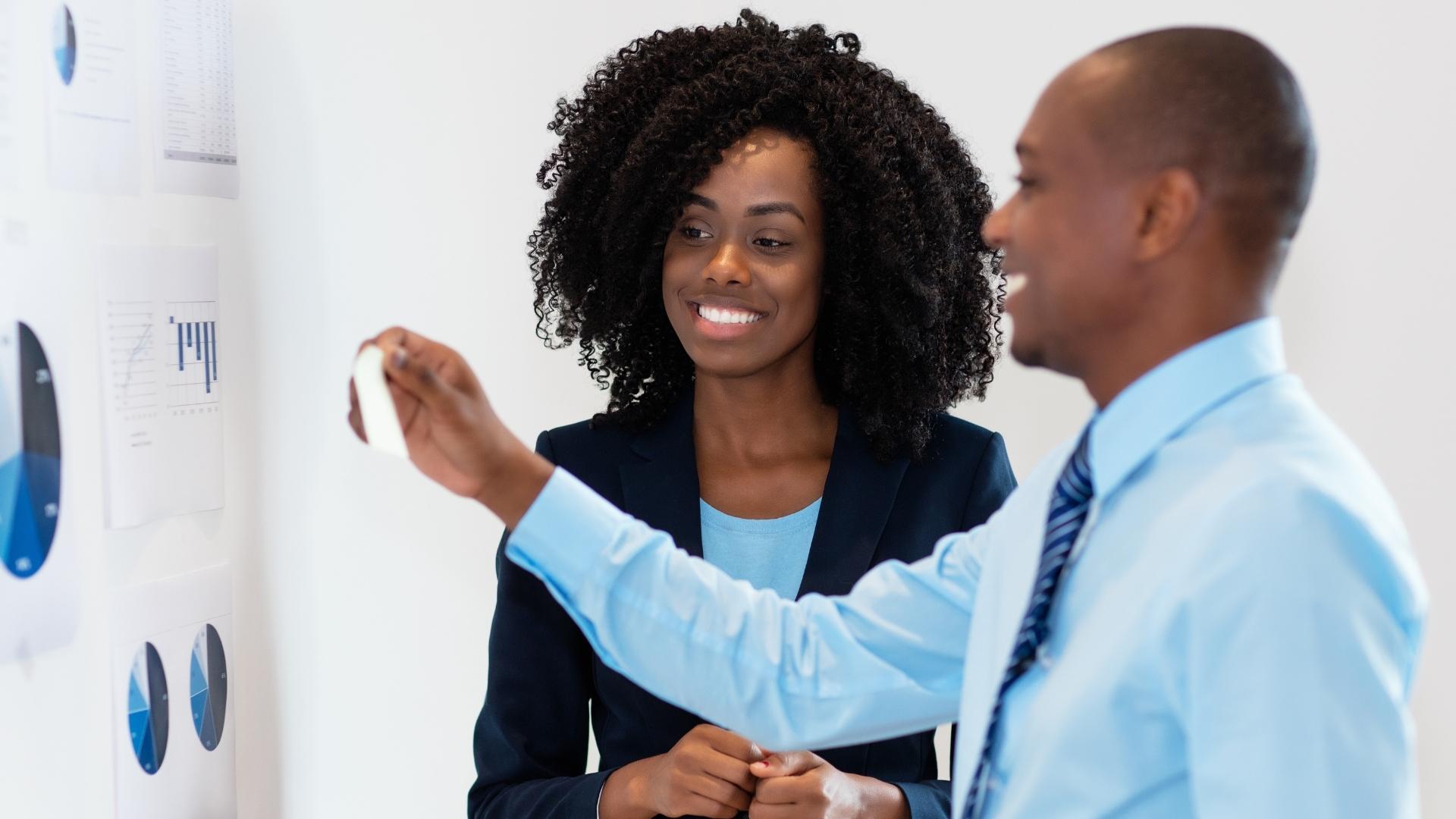 In this article, we will be covering...
Historically Black Colleges and Universities (HBCUs) hold significant importance for several reasons. HBCUs were established during a time of racial segregation and limited access to education for Black Americans. These institutions provided opportunities for African Americans to receive higher education when other institutions barred their admission.
HBCUs have a rich history and legacy of promoting educational equity and social progress, making them an integral part of American history and culture. These institutions continue to empower generations of Black students, foster academic excellence, and contribute to the larger goal of achieving educational equity and social progress. HBCU MBA programs, in particular, provide African-American students equal opportunities for specializing and advancing their proficiency in business.
Embracing diversity and inclusion as an essential component of a well-functioning society is leveling the playing field for all high-potential individuals of diverse racial backgrounds.
Representing more than 40 million people, the Black community accounts for 13% of the United States population. Estimates in 2021 from the Bureau of Labor Statistics saw that 5.9% of U.S. chief executives and 8.6% of management occupations were African-Americans.
For years, the academic landscape has seen a monumental shift with Historically Black Colleges and Universities fundamentally bringing limited admissions and rejections of Black college students to a close. Today, an estimated 107 HBCUs are spread across the U.S., conferring Masters of Business Administration degrees, as well as other degrees of all levels and types, to Blacks and other minority students who make up 14% of all graduates.
HBCU: History and Present-day
Already in existence before formally being established under the Civil Rights Act in 1964, historically black colleges had their origins in the late 1800s. They provided skilled or trade education to African-American students. In recent decades, HBCUs have included college and university academic curricula.
While predominantly serving the needs of African-American students, HBCUs have gained popularity among all other ethnicities and races. A few HBCUs are located on the East Coast, but most are located in the South.
Did you know that the number of African-American and Black CPAs and Wall Street associates produced by HBCUs is substantially higher than that of any other non-HBCU institution, even rivaling Ivy League schools in the nation?
No wonder a survey found that HBCU graduates feel better prepared for life after graduation than non-HBCU graduates!
The HBCU Difference
Aside from opening windows of opportunities for Black learners in the past, HBCU institutions have continued to provide numerous benefits to students, equipping them for active community involvement and leadership roles.
Black students today continue to benefit from HBCUs, thanks to lower tuition rates, a vibrant community, and STEM-focused programs. Check out the reasons many Black students would rather enroll in an HBCU than other schools:
Lower Tuition Rates
Over the past decade, it has been said that student loans have doubled, with the rising tuition for higher education as a primary driver.
There is a significant difference in the amount of student loan debt that black students graduate with. There is also a higher rate of default on student loans among black borrowers.
In part, higher student loans and lower family wealth cause black graduates to default five times more than white graduates. Thanks to the lower tuition rates offered at HBCUs, students could limit their debts.
And it seems that HBCUs are charging less in tuition than the national average, even the most expensive ones. It's also helpful that most HBCUs come with in-state special tuition rates as well as have access to financial aid and discounts.
Racial wealth gaps begin in childhood and continue throughout college. Students who borrow money for college but never graduate trigger this problem even more. Thankfully, HBCUs contribute to closing the racial wealth gap. In fact, only 9% of four-year institutions award bachelor's degrees to Black students, compared with 26% for HBCUs. These schools increase the earning potential of Black graduates by helping them earn a degree.
STEM-focused Curricula
Another promising achievement for HBCUs is that they help close the gap between black professionals in STEM fields. The National Institutes of Health points to 27% of Black graduates hailing from HBCUs. In science and engineering, nearly 30% of Black graduates attended HBCUs.
African Americans as CPAs and Wall Street Associates
Black and African American CPAs and Wall Street associates are more likely to be produced by HBCUs than by any other non-HBCU institution. Considering all these factors, any company seeking to fill a role requiring business skills should consider HBCUs.
10 Top HBCU MBA Programs
Methodology
To find the top HBCU MBA programs, we collected data on the best colleges and universities in the country. To do this, scores were collected from the Wall Street Journal, Quacquarelli Symonds, U.S. News and World Report, and Forbes. We then identified the best colleges and universities identified as HBCUs by the National Center for Education Statistics. The ranking order of this list is based on the averaged scores from the four ranking systems. Students can rest assured that every school on this list is a prestigious HBCU institution with a top MBA program.
Howard University

This historically black university located in Washington, DC is a privately funded, federally chartered institution. It was founded in 1867 and now comes with more than 10,000 undergraduate and graduate students from diverse fields of study.
Business, government, and nonprofit organizations are well served by Howard University's MBA Program. They have a lot of alumni who are leaders throughout the nation and the world. Their top HBCU MBA program was also among the first ones in Washington, DC that got accreditation from AACSB.
Among Howard's MBA opportunities, students learn to solve problems, make decisions, and manage business situations ethically. A prominent component of the applied curriculum is the integration of real-world business questions and settings, as well as the possibility of international immersion.
A high priority is placed on diversity and inclusion in Howard's MBA program, and minority students are welcome.
There are 48 credit hours required to complete the MBA program. These include 11 core courses and five elective subjects. To earn an MBA degree, students must complete 33 credit hours of core business courses.
Some of the required courses to take are:
Statistics and Business Analytics
Strategic Management
Financial Management
Economics for Global Leaders
This top HBCU MBA program also comes with a distance learning option, and it offers great connections among students, professors, and faculty from all over the world. Two years of professional experience and a bachelor's degree from an accredited university are required upon admission. In addition to their resume and personal statement, applicants must submit two letters of recommendation and their GMAT or GRE scores.
---
Florida Agricultural & Mechanical University School of Business and Industry

Another top HBCU MBA that makes it to this list is Florida Agricultural and Mechanical University's MBA program. This public-funded institution was founded in 1887. Since 1980, the College of Business and Industry has been offering undergraduate and graduate programs, including accelerated and professional MBA programs.
Get your online MBA, professional MBA, or one-year MBA from Florida A&M University (FAMU) and advance your career with this ultimate credential. Over 85% of FAMU MBA graduates secure jobs, with 15% pursuing PhD or JD degrees.
The MBA program staff at Florida A&M assists SBI graduates-to-be in scheduling interviews for future employment. Each academic year, they host two University Career Fair Expos to assist you in your job search.
Working professionals will find the program useful. There will be stimulating lectures as well as innovative teamwork opportunities in the program. In the supply chain case competition, FAMU's MBA students recently placed second.
With FAMU's MBA, you can be a leader in global business, regardless of where you live. In addition to strong faculty support, expect ongoing personal access from distinguished professors who have published research and made other intellectual contributions in different areas, including:
Finance and Accounting
Information Systems
Supply Chain Management
Marketing
---
North Carolina Agricultural and Technical State University

In Greensboro, North Carolina, North Carolina Agricultural and Technical State University is a land-grant institution founded in 1891. Historically, it is the largest historically black university in the country and the #1 university in North Carolina that awards degrees to African Americans.
Their strong points include their STEM education offerings. They also offer a top HBCU MBA program at their College of Business and Economics.
Their MBA program is offered with four specializations such as:
Accounting
General Management
Human Resource Management
Supply Chain Management
In addition to developing ethical leadership skills, students develop analytical and collaborative skills. Business analytics, strategic marketing, and a capstone course on corporate strategy and policy are all part of the 36-credit curriculum.
You can expect excellence in your graduate studies from their faculty, administrators, and staff, as well as professional success in your future. You can take advantage of a business-mentored and student-centered environment that will be conducive to students who are ambitious, talented, and who see opportunity everywhere they go.
Among the professions in which graduates have found employment are industries such as project management, private equity, accounting, and supply chain management.
In order to get admitted to this MBA program, you must hold a bachelor's degree from an accredited institution. Prepare your college transcripts, resume, personal statement, and two letters of recommendation. GRE/GMAT waivers are available to applicants with a minimum 3.30 undergraduate GPA.
---
Tennessee State University

Master of Business Administration
Location: Nashville, Tennessee
The MBA program at Tennessee State University is recognized as a highly-reputable program. TSU's College of Business offers a 36-hour MBA program that provides a strong foundation in business and management principles and prepares students for leadership roles in various industries. The MBA is designed to enhance students' critical thinking, problem-solving, and decision-making skills while also fostering their understanding of ethical business practices. TSU's MBA program offers concentrations in areas such as Accounting, Finance, MIS, and Supply Chain Management, allowing students to specialize in their areas of interest.
TSU's College of Business is accredited by the AACSB. This accreditation ensures that the MBA meets rigorous academic standards and provides a high-quality education. Additionally, TSU's MBA program benefits from experienced faculty members who bring industry expertise and academic knowledge to the classroom.
This top HBCU MBA program has a strong reputation and has produced successful graduates who have gone on to excel in their careers. They also offer an online MBA and an Executive MBA for professionals looking for flexible formats.
---
Winston-Salem State University

Master of Business Administration
Location: Winston-Salem, North Carolina
Winston-Salem State University was founded in 1892 and is recognized as one of the best universities helping their students achieve socio-economic mobility. They offer a high-quality education, blending the liberal arts with a professional business curriculum. The College of Arts, Sciences, Business and Education offers an excellent HBCU MBA degree program. The MBA program at WSSU is taught by experienced faculty members who bring a combination of academic knowledge and real-world experience to the classroom. These MBA faculty members are dedicated to providing students with a high-quality education and mentorship.
WSSU's MBA program is a part-time, evening program. It is designed to elevate your analytical prowess, sharpen your business communication skills, enhance your decision-making abilities, and foster an appreciation for cultural diversity and ethical considerations. It also equips you with the essential skills to collaborate effectively within teams. By honing these competencies, you'll be well-equipped to excel in various professional contexts. The expanding scope and diversity of their MBA curriculum will challenge students to advance their knowledge in the workplace in a highly competitive, dynamic, transnational, 21st-century global environment.
---
Hampton University School of Business

Master of Business Administration
Location: Hampton, Virginia
Hampton University School of Business offers an on-campus MBA program for students with an undergraduate degree or a BSBA. A flexible learning plan is offered as part of this MBA program.
While maintaining full-time employment, students can complete the MBA Program in 36 academic credit hours. The curriculum incorporates theoretical concepts with practical business applications, integrating both the basic disciplines underpinning management and business operations.
Students dream of attending Hampton University because it is consistently ranked among the best HBCUs.
As a global society marked by change and complexity, the School of Business at Hampton University prepares students for leadership and ownership positions. With their extensive business experience, they prepare students to be successful in any business environment.
You can expect high educational standards when taking an MBA in this HBCU. Their faculty members strive to prepare students for careers as industry professionals who are well-rounded and have strong work ethics.
Business courses provide students with an understanding of managerial decision-making and a perspective on business as a social, economic, and political institution. Some of the courses to expect in this exceptional HBCU MBA program are the following:
Macro Environment of Business
Strategy Business Policy
Financial Statement Analysis
Marketing Management
---
Prairie View A&M University

Master of Business Administration
Location: Prairie View, Texas
One of the best HBCU MBA programs hails from the Lone Star State. Prairie View A&M University was started in 1876 and stands as the second-oldest public school in the state. It has a rich history and legacy of providing quality education to every student who walks through its doors.
PVAMU's College of Business is accredited by the AACSB, the leading accreditation for business schools. They offer a reputable MBA program that provides a strong foundation for students pursuing a career in business leadership.
PVAMU also offers competitive tuition rates for its MBA program, making it an affordable option for students seeking a high-quality business education. The MBA program offers several specialization options, including
Entrepreneurship
Accounting
General Management
Finance
Management Information Systems
By offering specialized programs, educational institutions empower students to direct their studies toward their individual interests and cultivate a high level of expertise in their desired field. This targeted approach not only enhances the learning experience but also equips students with the critical skills and knowledge to excel in their chosen career paths. PVAMU's MBA program provides students with a strong foundation for success in the business world.
---
Morgan State University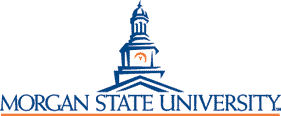 Master of Business Administration
Location: Baltimore, Maryland
Morgan State University is another HBCU that offers a 36-credit MBA program. Their Earl G. Graves School of Business has designed it in a way that helps graduates develop rigorous analytical skills and stand-out leadership qualities so they can tackle complex business challenges in a matrixed environment.
The first year of the program is heavily focused on career management and placement through a structured and comprehensive set of Professional Development courses.
In order to meet the needs of working adults, the program is designed to be compatible with their daily lives as they balance work, family, and school commitments. It is a two-year program consisting of 36 credits, though customized course sequencing allows the program to be completed more quickly.
These are the course topics to expect from this MBA program:
Accounting for Decision Making
Strategic Marketing
Information Technology
Corporate Finance
Entrepreneurship and Innovation
Human Capability Management
Strategic Management
For admission to the Graves MBA program, applicants must have a bachelor's degree and three letters of recommendation. GMAT scores are optional. The minimum GPA is 3.0.
This top HBCU MBA program comes in an online format and can be finished in two years.
---
Jackson State University

Master of Business Administration
Location: Jackson, Mississippi
Founded in 1877 as Natchez Seminary, Jackson State University is located in Jackson, Mississippi. Currently, they're offering 48 graduate programs, of which an MBA is included. Jackson State University's vision as an HBCU is to become known as a state-of-the-art, technologically-infused intellectual community by empowering diverse students to become leaders.
Collaboration across disciplinary and multi-institutional/organizational boundaries, creative research, and service to the global community will be emphasized by students and faculty members.
The Jackson State University College of Business offers an MBA program that runs for five eight-week terms. Finance, accounting, and management strategies are explored in the curriculum.
This top HBCU MBA program is a 100% online degree and comes with a 30 to 33 credit hours requirement. Some of the required classes to take are:
Human Relations and Organizational Behavior
Managerial Marketing
Managerial Economics
Statistics for Business Decisions
There are two classes per term for students. There are 40 full-time faculty members in the College of Business at JSU, and government, nonprofit, and business organizations often visit the college to present guest lectures.
An accredited bachelor's degree is required for MBA applicants to get admitted to this HBCU. Prerequisites in general business may be required for students with prior degrees in unrelated fields. There are several requirements for applying, including transcripts, GMAT scores, three letters of recommendation, and immunization records.
---
Clark Atlanta University

Master of Business Administration
Location: Atlanta, Georgia
Clark Atlanta University is a historically black university with a rich legacy and commitment to providing quality education. It is a product of the consolidation of Clark College and Atlanta University, two HBCUs with long-standing histories. CAU offers a comprehensive liberal arts education that emphasizes critical thinking, creativity, and social consciousness. CAU is particularly renowned for its business and STEM programs.
The AACSB-accredited School of Business Administration has a strong reputation for producing graduates who are well-prepared for careers in business and leadership. Their reputable MBA program provides a strong foundation for students pursuing a career in business. CAU's MBA offers several specialization options, including Entrepreneurship, Sports & Entertainment Management, Finance, Marketing, and Supply Chain Management. These specializations allow MBA students to focus their studies on their specific areas of interest and develop expertise in their chosen field.
CAU offers competitive tuition rates for its MBA program, making it an affordable option for students seeking a high-quality business education. This top HBCU MBA provides students with a strong foundation for success in the business world.
---
Frequently Asked Questions
What makes an HBCU stand out from other learning institutions?
HBCUs have been providing quality education to Black students since before segregation. Their contributions to American culture, politics, and social life have had a significant impact on all Americans. Notable graduates from HBCUs include Rev. Dr. Martin Luther King Jr., Vice President Kamala Harris, Oprah Winfrey, Thurgood Marshall, and many more.
More than 100 years ago, HBCUs provided economic opportunity and instilled great values in minorities. HBCU business schools today consistently strive for academic excellence and produce future business leaders.
Can anyone apply to get into an HBCU?
The short and sweet answer to this is YES. HBCUs accept applications from anyone who meets their admission requirements. Diverse backgrounds are enrolling in increasing numbers. According to the National Center for Education Statistics, HBCU enrollments in 2020 are 24% higher than in 1976, when they were 15%.
What is the curriculum of an HBCU MBA program?
HBCU MBA program curricula vary depending on the business school. The key is to go for the one that fits your needs, especially if you're committed to work or other personal obligations. It is possible to choose an MBA program that fits your learning style and offers a different curriculum.
Consider online HBCU MBA programs if you would like the option of asynchronous or synchronous learning. As with online programs, there will likely be deadlines for online students enrolled in a self-paced set-up. You should consider the curriculum of HBCU online MBA programs as one important deciding factor.
Is it hard to enroll in a top HBCU MBA program?
Admission to HBCUs isn't particularly difficult, but it isn't a guarantee either. Like the rest of other schools or top Ivy Leagues, it all boils down to your qualifications and admission requirements. HBCUs have an average acceptance rate of 59%.
What are the admission requirements to get into an MBA program at an HBCU?
Most HBCUs offer online MBA and on-campus MBA programs, although entry requirements may differ. Requirements may include:
Completed bachelor's degree (it could be a degree in business administration, Finance, Accounting, or a related field)
Completed graduation application form
Personal statement
Interview
Letters of recommendation
Personal statement
What are some disadvantages of HBCUs?
There are always upsides and downsides to every type of educational establishment, so HBCUs are no different. The disadvantages of attending an HBCU-related university include the following:
Limited Resources and Endowments: Many HBCUs lack the resources of larger, more established institutions, making it challenging to provide the same level of facilities, technology, and support services. Often, scholarships and other financial assistance may be limited.
Low Graduation and Retention Rates: The graduation rate at HBCUs is often lower than the national average, making it challenging to attract, retain, and motivate students.
Limited Alumni Network: Many HBCUs lack the alumni networks of larger, more established institutions, making it difficult for graduates to access job and networking opportunities.
With that said, the advantages of HBCUs far outweigh the disadvantages. Even though they might have smaller student and alumni numbers and are historically under-resourced, their impact is great! While their total graduation rates might be lower, they have a higher graduation rate of low-income and underprepared black students. The economic impact of HBCUs is in the billions, and the impact of their graduates is exponentially more.
They offer a welcoming environment for minority students, provide quality education with mentorship opportunities, and offer a diverse faculty and staff. Plus, HBCUs offer a variety of extracurricular activities and cultural events that help foster a sense of belonging.

Final Word on HBCU MBA Programs
Black students in the U.S. still need a truly equitable educational system—and HBCUs are tackling this issue as their top mission. Today, they continue to provide services to their communities, including reducing the racial gap in financial literacy and improving Black representation in different social sectors and public agencies.
HBCUs provide affordable support to minority students. And if you want to take advantage of all these benefits, enroll in an HBCU for your MBA program. HBCUs offer true diversity and a dynamic environment to all kinds of students.
MBA programs are your gateway to success in business because they provide you with knowledge of financial management. These HBCUs have some of the best MBA programs in the country.
---
Stay In The Know: Top 10 MBA in Accounting Management Career Paths – Job & Salary Information