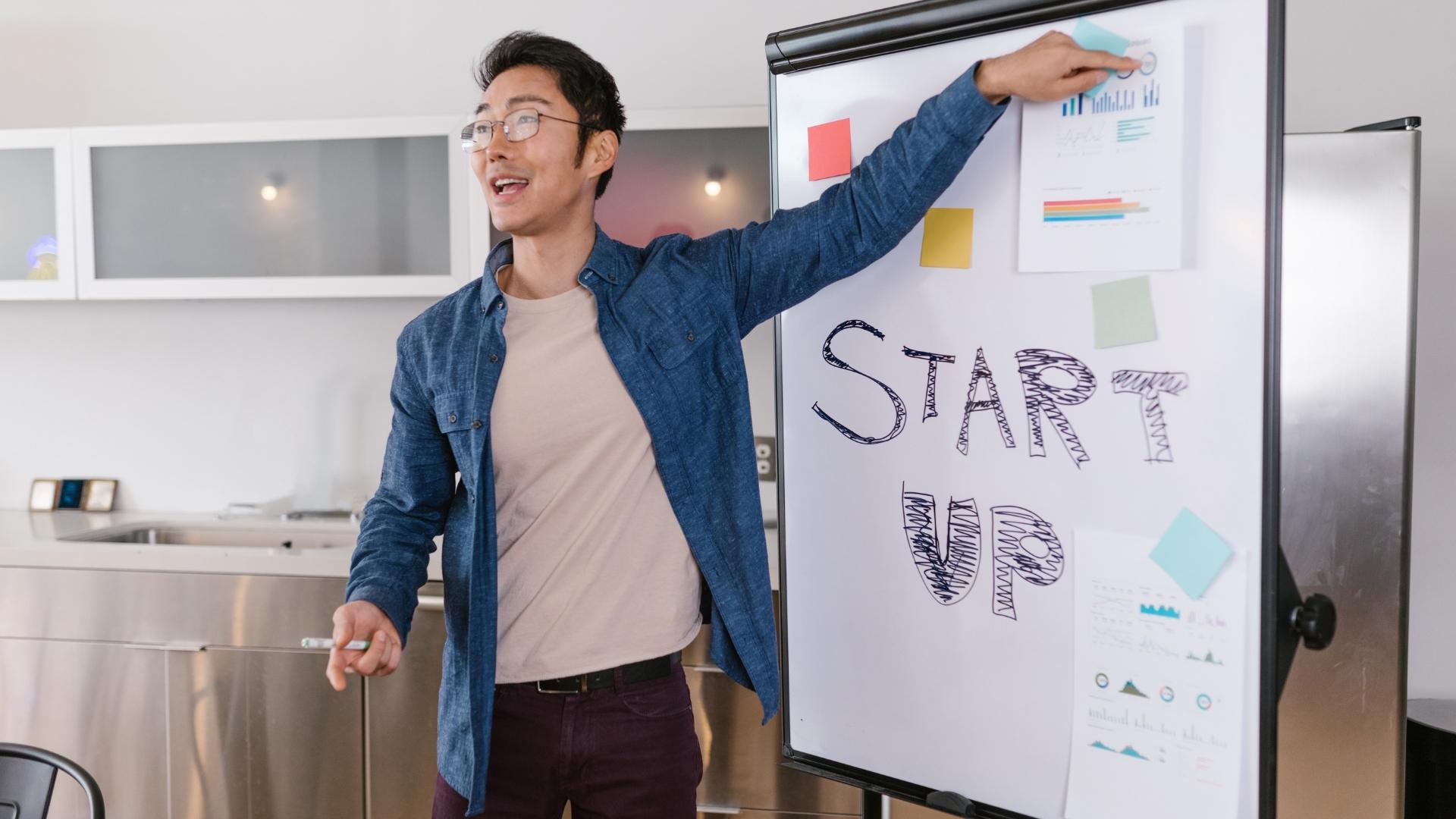 In this article, we will be covering...
Statistics show at least 71,153 startups in the United States in 2022. Of these, 7.1% are in the financial technology industry, and the rest are in numerous other industries. Although the industry distribution data does not reflect the entirety of the startup environment, it's clear that modern startup incubators favor online and digital technologies.
The tech startup craze caused a rise in the number of startup incubators. It is estimated that there are 1,400 business incubators in the United States, as shown in the data provided by International Business Innovation Association (InBIA).
The role of business incubators may be of interest to you, given the number of programs around the country!
Meaning of Startup Incubator
Startup incubators are collaborative programs that provide workspace, seed funding, mentorship, and training for startups in their infancy. Basically, they guide and hone a small business before it grows its backbone.
It is common for startup incubators to be nonprofit organizations that welcome students, alums, and community members, often affiliated with universities and business schools. Incubating businesses using these resources allows for a lower operation cost during the process's initial stage. It is usually necessary to apply to join an incubator and commit for a specific period of time.
Businesses are often able to launch their businesses through incubators. Services such as accounting and legal assistance may be discounted or offered for free, as well as office space and equipment.
Both public and private entities commonly run startup incubators, typically nonprofit organizations. However, governments, civic groups, startup organizations, and entrepreneurs can also create incubators.
Although incubators are typically associated with tech startups, their use isn't limited to that industry. In many cases, every region or state in the US offers specialized incubators depending on the dominating field of businesses in that area. Other incubators are all-purpose and accept startups from any industry.
Types Of Business Incubators
All incubators strive to assist startups at the early stage of their development, but they fall into two categories. They are as follows:
Nonprofit Organizations
Most incubators are run by nonprofit organizations like academic institutions, NPOs, governments, or government agencies to assist young people and the economy. Increasingly, startup accelerators, incubators, and entrepreneurship programs have emerged to help startup and entrepreneur organizations gain exposure, become more productive, and build connections.
The programs are proving to be extremely useful for startups seeking venture capital and other assistance, but it is still tricky for Non Profit startups to get noticed by venture capitalists.
For Profit Institutions
The development of incubator services by some firms can also create an investment opportunity for them while assisting startups. And this becomes a win-win for for-profit institutions. The companies usually provide startups with funding or investments in exchange for equity. Depending on the startup business' objective, this type of incubator can be more suitable for them.

Why Startups Need Incubators
Usually, a tech startup does not start with a fully functioning operation. Trial and error is typically the name of the game before the business launch, and the development of prototypes is finalized and assessed early on.
An entrepreneur or marketing officer may be involved, but they won't have a chance to show their value until later. Most often, their business goals and objectives are not as straightforward as operational and established startups.
However, startups will eventually get to this stage, so they need to be in the incubator to be assisted fully! A mentorship program offers more knowledge and access to a network of providers which eventually helps them in the long run.
Let's explore the reasons why and how a startup environment can benefit from incubators:
Financing
Partnerships are common among startup incubators. Some of these partners are investors because funding is essential to any business. Entrepreneurs need some help when they are starting their startup companies.
A complicated and challenging aspect of starting a new business is finding the money to do so. Startups succeed with the right funding! For this reason, startups in business incubators have a better chance of finding launch funds. At that stage, angel investors are the easiest and most realistic way to source financing. The incubator will guide the team of new startups through the application process and help them pitch their products and ideas.
Taking advantage of funding opportunities is easier with a startup incubator's help. They have a solid and broad connection with any possible angel investor for your startup. A startup can typically benefit from more than just funding from an angel investor.
Since the investor wants your business to make money out of their money, they'll help mitigate risks and provide valuable insights for success. Furthermore, they can often offer startups some of their knowledge and contacts from their network to aid them in getting off the ground.
Resources
Those developing a great idea or just starting out as a tech startup may not have enough resources to run a business. With the help of a startup incubator, you will have access to additional education and tools that will help you keep moving forward.
Startup incubators offer helpful free resources, and you can receive training in different aspects of the business. Due to their pool of resources, your business can save money without having to acquire and research the information you need elsewhere.
Mentorship
It is an excellent opportunity for members of incubators to hear about the personal experiences of successful mentors in their industry and learn from them. Despite making mistakes on the way to success, these mentors will help you make the most of your business model and avoid making a similar mistake when they were just starting.
Infrastructure
You need a reliable infrastructure and a good work environment to run a successful business. It will help if the place is filled with all the equipment and work furniture you need. For all those long hours that the team will spend brainstorming, free office space could also be equipped with computers, printers, servers, equipment, furniture, and comfortable chairs.
It's a bonus if they have secluded meeting rooms, pantry, and work lounges. Nevertheless, this is one consideration for startups when they select the best startup accelerator program.
Workspaces and workplaces are two different things. Choose one that meets your expectations and needs. After all, this is a place where you and your staff will be working for a long time to develop your business.
It is imperative that a startup incubator can provide such an environment, fostering learning, and driving business development and growth while leveraging entrepreneurial drive.
Network And Connections
Taking part in an incubator offers you the opportunity to network with successful business partners, most of whom often require substantial financial commitments in return for being part of your venture.
Besides providing exposure, these networks also help startups save money on marketing and public relations. The networks and connections you make during the incubating period will act as your advertisements and marketing during your developmental phase.
Entrepreneurial Experience And Knowledge
You can launch your business more quickly and smoothly with the help of other incubator group members instead of trying to do so alone. When you speak with other entrepreneurs and learn from them, you can inspire each other and yourself to reach the next benchmark.
They come from diverse industries and can provide various insights irrespective of your business. And it won't hurt to have a different set of eyes to observe and assess your business ideas.
Difference Between Incubators And Accelerators
Upon searching about incubators online, another term you'll get across is 'accelerators'. And so it helps to differentiate these two. Incubators and accelerators are often used interchangeably, and the terms are sometimes misunderstood.
Moreover, incubators and accelerators have some overlap. Seed funding, resources, and services can help a startup grow and develop. Startup accelerators tend to push rather than nurture, whereas incubators nurture and support you during the initial stages.
Accelerator programs are for startups that are a little further along in accelerating their growth and scaling up. In contrast, incubator programs are for startups at the very beginning of their product development phase. Incubator programs serve as startups' nurseries, getting them healthy, fit, and coordinated enough to survive the next phase.
An accelerator is more like a school that prepares startups to compete in the real world. However, it's crucial to choose which one among the two is primarily beneficial for your company.
Stages Startups Need to Go Through in Incubators
Before participating in any incubator program, you must learn more about the different phases you must go through. Essentially, this is broken down into four stages:
Recruitment
Potential members of startup incubators go through a rigorous application process. A startup incubator analyzes its potential, its idea, its team, potential markets, etc., at this stage. Startup founders usually need to convince the leaders to hire them after interviewing them.
Onboarding
Once a startup is accepted into an incubator program, its founders must undergo an onboarding process where the incubator informs them about its policies and procedures. In addition, the incubator gains a better understanding of the company and its needs during this time.
Start of The Program
At this point, the incubator begins offering mentorship, networking opportunities, startup funding, etc., to the company. Startups usually remain in incubator programs until they no longer need assistance.
The majority of these take between six months to twelve months to complete. Specifications, however, are usually clarified beforehand. There are some startups that stay longer, up until five years.
Connecting With The Alumni
Once the incubator program is over, startups can access a vast network of alums. This offers excellent benefits that you can't find elsewhere. Now, startups can interact with and learn from experienced entrepreneurs to flourish in the future.
Selecting the Best Startup Incubator
In recent years, technological advances have eased raising capital, finding and managing customers, and streamlining operations, making it easier to start a business. However, it's important to note that a startup's success is far from assured.
Many startups fail because of a lack of capital, a bad team, poor focus, and unattractive unit economics. There isn't an easy way of overcoming such obstacles. But it would help to learn these tips when selecting the best startup incubator like the ones below:
Research thoroughly.
A program's industry focus, educational and mentoring services, and expertise of its leaders can vary significantly between incubators. In order to choose the right incubator for your business, it is essential to understand how each incubator aligns with your needs—research online, in forums, and other startup resources when looking for startup incubator options.
Know when it's time.
A massive mistake you can commit is selecting the wrong incubator. The second most common mistake is entering an incubator at the wrong time. The incubator may reject a company that applies too soon if it lacks traction.
You may find that an incubator does not hold as much value when you have already established your network or generated substantial revenue. The best timing is before these goals are achieved.
Seek referrals.
A startup's most valuable asset is its network. An incubator entry can be streamlined if you have the right connections. Your network is an excellent place to start. Perhaps you or some of your staff know someone who's part of an incubator organization. You could also talk around with people you know, and they might refer you to an incubator they've worked with. Incubators and accelerators can be accessed through existing relationships, which can help you establish new ones.
Check their mentorship programs.
Additionally, startup owners should pay close attention to who the mentors are in an incubator, rather than just how many there are. Mentors should have experience and track records relevant to your company's industry and goals. It's essential to ask around and research their mentorship styles to determine if it's a good match with what you prefer.
Talk about your company.
It is part of the acceptance process to sell your company's merits to the acceptance committee. The finely tuned narrative plays a crucial role here:
Share a story about how you founded and started your small business.
Consider your goals and the problems that other startups may overlook.
Share your company's history. Your company's past and future should be showcased in as much detail as possible.
Also, when doing this presentation, ensure to do so with enthusiasm, confidence, and fervor. This allows the listeners to realize how serious you are in nurturing your business.
How You Can Make the Most of A Startup Incubator
The startup company must go through a series of events before it can enjoy a healthy growth rate. An incubation program will give the team access to potential partners, contacts, and customers.
Startup incubators should be utilized to their full potential! These goals can be worked towards by changing the way we think. So apply these invaluable tips:
Never stop learning.
Early stage startups can be challenging due to the lack of revenue. Money is limited, and letting your cash flow revolve quickly is perplexing. However, despite the struggle with finances, your startup should shift more of its attention to learning rather than earning.
Knowledge and expertise can outweigh money in the long run. In an early stage startup, successful entrepreneurs become so as they focus on creating a mission, vision, study your market, your customers, and yourself. All the rest will fall into place gradually after that.
Continue pitching.
You can access early-stage venture fund opportunities by meeting more people who can be interested in your business. This is why it's paramount never to stop pitching. Investors, experts, economists, analysts, or early adopters of your solution all have their own unique contributions to make.
Never shy away from what they're willing to offer. Always be a go-getter and constantly be on the lookout for opportunities. Take your investor pitch into heart so you'll be familiar and feel at ease anytime you need to present it.
Never give up.
There is a fear of failure among many startup teams, which is a common predicament. But it's important to understand that success isn't possible without failure. A team lacking the drive to succeed results from fear of failure.
It's okay to fail but continue to stand up after that. To develop, you need to fail a few times, change a few things, and try again.
Success Factors that Incubators Depend On
There are different success factors or indicators that incubators try to look for among startups:
Interest and involvement in the incubator program
Incubators generally take in startups with growth potential. By investing in more startups, there is a greater chance of some of them succeeding and recouping the investment losses in unsuccessful ones.
Startup failure within a 2-year period
Almost all startups fail; it is a well-known fact in the startup ecosystem. Investors lose all their investments when incubators fail early. Their loss must also be made up for by investing in other startups.
Time to liquidate
If a company succeeds and shows growth potential, it may take time to liquidate or get a financial return. Due to this, investors typically try to exit quickly.
What to Do to Get Incubated
Applying for an incubation program requires you to perform crucial ways to compete among the rest of other startup applicants. Here are some tips to give your best foot forward during this critical time:
Decide what you can do yourself and what you expect from incubators.
Most incubators today provide you with more than just physical space or shared services to grow, but also an array of value-added services, including infrastructure assistance, regulatory compliance, loan assistance, networking with mentors, advisors and investors, and obtaining strategic partnerships.
Identify the exact help you require from incubators by considering all these options, filtering and narrowing down your choices. Consider the budget you're willing to pay for such needed services.
Are you looking for economic and physical space and tax breaks? By asking such questions, identify what you can do yourself and what the incubators can do for you.
Get access to government subsidies.
Any budding entrepreneur planning to start a business would look for government subsidies, tax exemptions, or resources that will help them succeed. Looking for potential government incentives before incubating in a business incubator is advisable.
In order to take your business and ideas to the next level, you need ample assistance and encouragement from the administration.
Choose the right timing.
Remember to submit an application for membership in an incubator at the right time and the right location. If your startup doesn't have enough traction for an incubator to partner with, applying too early can turn down the incubator's interest in your vision.
To be accepted into an incubator, you must have a strong network and substantial revenue. Make sure you follow up with the incubator's policies regularly and decide if you are a good fit.
Research more.
It is imperative that you check for appropriate referrals, create a compelling narrative and company story, present examples with supporting facts, leverage social media and other online platforms, and create a solid social profile during the pre-incubation phase.
Wrap Up
Entrepreneurs who lack the knowledge, confidence, and experience to build successful startups should consider startup incubators. The best startup incubator should be selected based on several factors, as illustrated in this blog.
Prior to joining one, it's crucial to check your startup's preparedness and qualifications, as well as timing. Choosing the wrong incubator or joining it at the wrong time will be significantly reduced by these measures.
In a nutshell, when assessing incubators, you need to consider their mentors, their mentorships styles, infrastructures, networking opportunities, resources, and funding. All these will make it easier for you to determine which incubator program to join.
---
Stay In The Know: Best MBA in Entrepreneurship Degree Programs