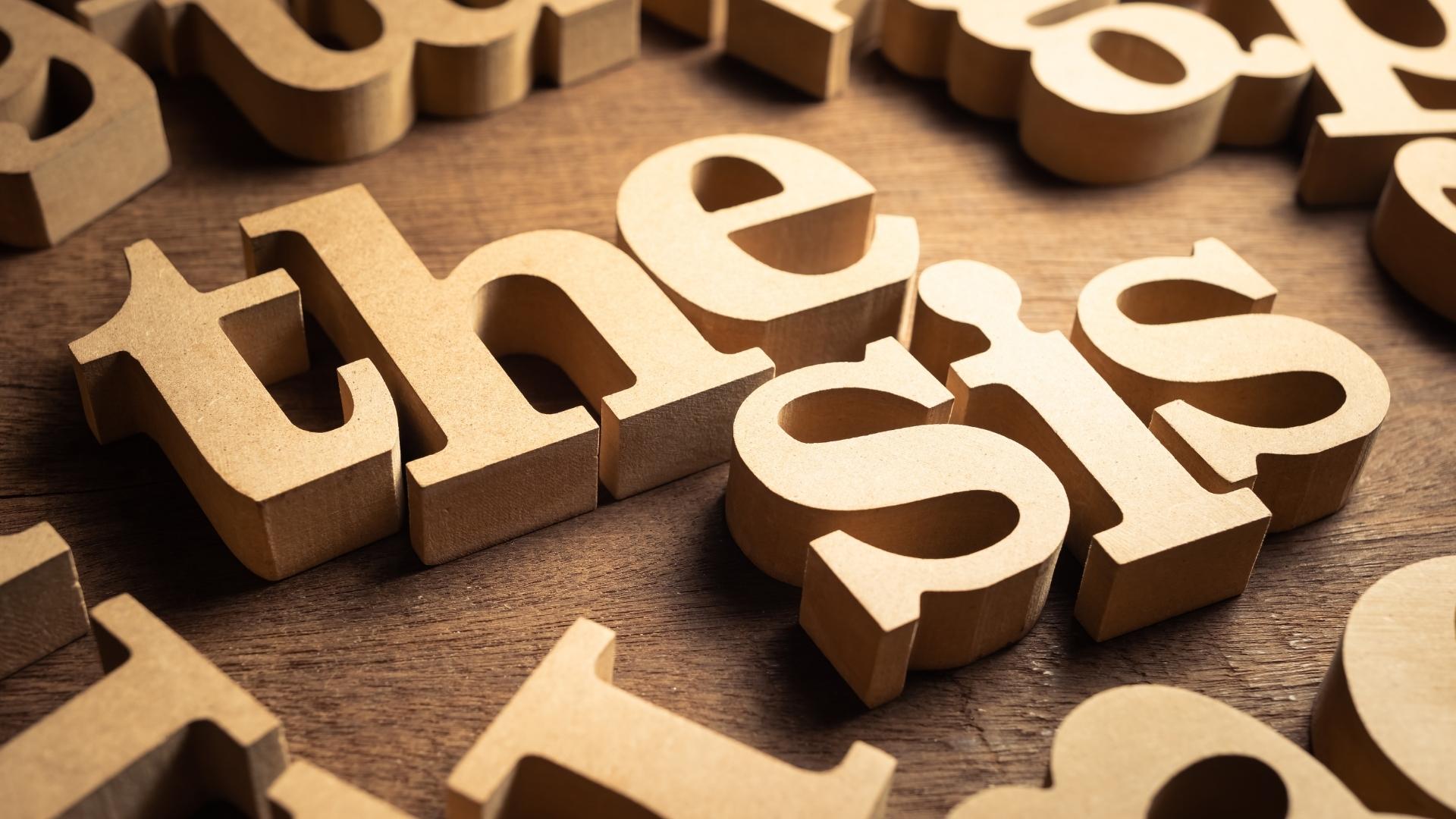 In this article, we will be covering...
Before you are awarded the degree of Master of Business Administration, you must exhibit your capacity to tackle an investigation of a particular management issue and mull over and write about it in a profound manner. This is the very purpose of the MBA thesis.
What is a Thesis?
A thesis is a long piece of article that you write about on a specific subject or research and is particularly done for a university degree or higher college accolade.
When you write your MBA thesis, your writing skills are put to the test. This is also your chance to present your interests, ideas, and skills that you have learned in your MBA program in a satisfying but challenging piece of writing.
As you develop your thesis, you need to investigate and analyze a specific management issue from two perspectives: the practical side and the theoretical side using business research methods. Through your case study, you get to conduct your own research in a field you like (pending approval of a thesis adviser) that will further sharpen your skills and knowledge of that field.
The Objectives of an MBA Thesis
An MBA thesis has the following objectives:
To authorize students to apply the knowledge they gained in their MBA studies to a particular management issue.
To give students the chance to study and write about a specific topic that is of relevance and interest to them in a thorough, detailed, and well-researched manner.
To expose students to the principle of the entire thesis and the process of business research and academic inquiry.
To allow students to establish their capacity to think conceptually, communicate and develop rational and structured thinking.
MBA Thesis: The Learning Outcomes
Knowledge and Understanding
Cognitive and Intellectual Skills
Behavioral Skills
Knowledge and Understanding
Initiate a critical and comprehensive understanding of your thesis topic. Ideally, you should have a level of practical experience and expertise within your topic field.
Obtain an understanding of the application of business research. When you write your research paper, you should have a clear understanding of the limitations and uses of data analysis techniques that may be used in evaluating outcomes in the business management field.
Cognitive and Intellectual Skills
Before you start to work and write your own ideas for your research paper, make sure you are able to critically analyze evidence and information from both practitioner and academic sources. You should communicate and develop a cohesive argument to support theoretical models and positions.
Students must know how to argue and evaluate alternative approaches to models and theories
Behavioral Skills
Your MBA course is also a good way for you to appreciate your skills and competencies in relation to the organization and planning of your research project. Business schools are also perfect venues for students to master their time management skills.
As you work on your research requirements, you will understand the importance of working autonomously and how to exercise personal responsibility and initiative in achieving your stated objectives.
Thesis vs Dissertation: Is there a difference?
Are you interested to continue your education after you complete your bachelor's degree? If so, have you ever wondered if there is a difference between an MBA thesis and a dissertation; the papers that are usually required in master's schools? Both generally have similarities. However, there are some differences that set both apart.
Similarities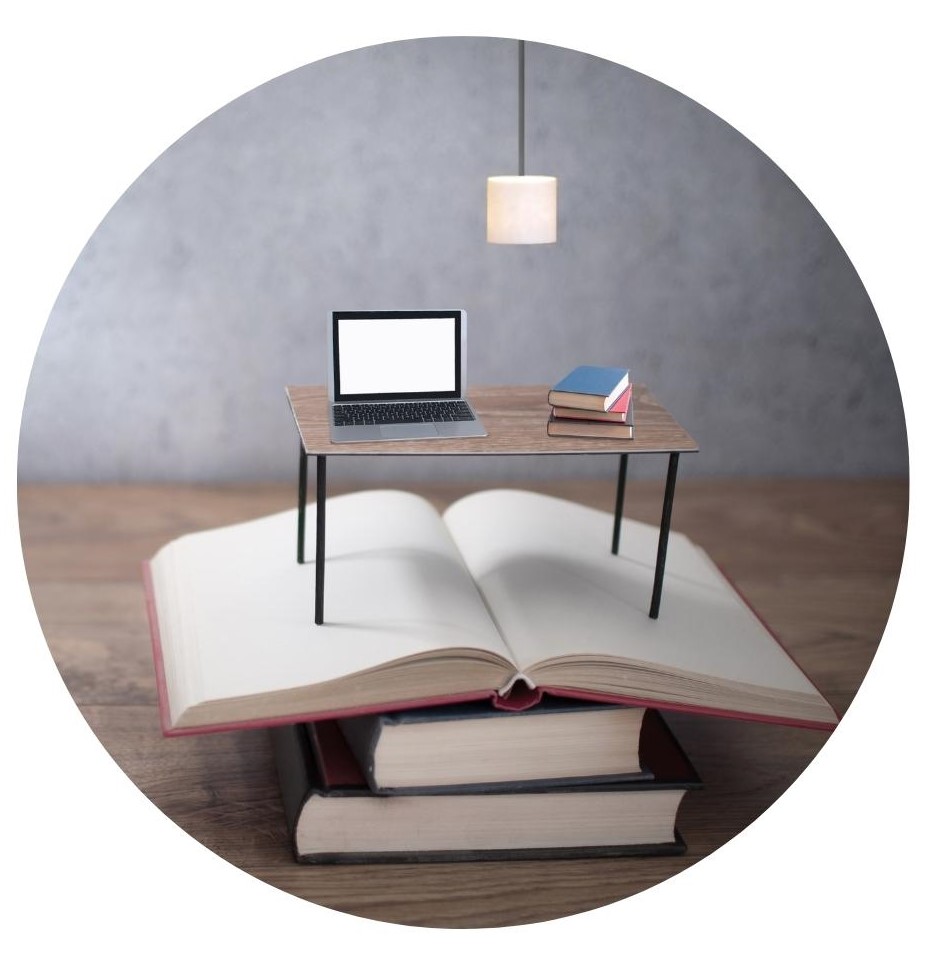 Before looking for the differences between a thesis and a dissertation, know that both are actually very similar. Some schools, in fact, often used these terms interchangeably.
A thesis and a dissertation are simply papers given to master's students. Because the structure of these papers is generally extensive, students are given larger windows of time to focus, develop, and write the paper they are assigned with. The idea is to complete the papers during the last year of master's study.
Before you get your graduate degree, you have to obtain a passing grade on your papers. The great news is that although you will not be working with other students, you can still get help from your thesis adviser and peers. With this many people helping you with your final paper, passing your dissertations or theses is very achievable.
But in case you fail the first time, most business schools allow you to resubmit your papers after doing more work to finally meet the requirements.
Type of Graduate Program
One difference between a thesis and a dissertation is that a thesis is required for a master's program, while dissertations are required for a doctorate program. However, this is not always the case. There are some master's degree programs that no longer require theses or dissertations. Instead, they are offered in two separate paths: the thesis options and the non-thesis options.
Students who later on plan to obtain a doctorate degree are encouraged to go for the thesis option to prepare them for the dissertations that they will have to write as doctorate students.
Purpose
The biggest difference between theses and dissertations are the intended purpose. Usually required to get a master's degree, the thesis is designed to test your skills and understanding of your chosen field of study.
Most business universities require students to create and write a proposition based on the previous work created by others. The idea is to analyze and present these previous works on your paper and make a case for a particular point of view.
Dissertations are done by students in a doctorate program and focus mainly on original research. Students assigned with dissertations are required to think of a subject in the field they're interested in but haven't been researched yet. They have to come up with a concept and hypothesis and make original research papers to prove (or disprove) a hypothesis.

MBA Thesis: The Thesis Topic
When you begin working on your thesis topic, you can choose one in any area/industry as long as it is related to a management or business issue. You can create a new topic or develop ideas you have previously worked on in the program, an elective you studied before in various disciplines, or a module assignment. You need to establish a topic that is relevant to contemporary business and academic thinking.
There are also MBA business degree students who are provided with thesis topics by their sponsoring organization. But if this doesn't work for you, then the development of an original one is required. You need to think about your areas of interest that you can work on.
Since choosing a topic is already challenging and hard work itself, it's best to go for something that will sustain your enthusiasm and motivation throughout the long process of making a thesis.
To have an idea as to what topic you can work on, here are guide questions to get you started:
Is there a managerial/business issue/problem relating to your organization or job that you're interested to study?
Do you have a subject area you're interested in that, if one day you'll become an expert, would further improve your career?
Have you come across a business problem that you believe you can help through your research paper?
MBA Thesis: The Research Proposal
The research proposal is the heart of the thesis. This is the outline of the research work you plan on doing for your research. It is a roadmap on which your professional and academic career depends.
The proposal stage of MBA programs will normally require you to answer these questions:
What are the boundaries and focus of the MBA thesis topic you choose? What will it include? What won't?
What are the objectives and aims of your business plan/research?
Is your proposed thesis topic feasible? Can you handle the terms of scale and scope?
What topics will you utilize in doing your research?
Do you have the resources, competencies, and skills to do the research and study the findings?
What resources do you need to complete your paper?
Research Aim and Objectives
Aim
This is your general statement of your paper's intent or direction. What are you trying to achieve?
Objectives
These are the clear and specific writing of your paper's outcomes and intentions. This must be followed by your justification (the rationale behind doing your research).
Literature Review of an MBA Thesis
In this section, you will summarize the key subject and literature that you have read so far. You will indicate the findings, business principles, and ideas you've read have relevance to your subject topic. You should also provide the raw data of at least 25 major academic literature references. All in all, your MBA thesis should cite at least 50 credible and relevant references.
The purpose of your literature review is to critically analyze and review documented theories and evidence relative to your topic and recognize what is and is not known in the field.
MBA Thesis: Conducting the Research
In an MBA program, the nature of your thesis will affect what type of final paper you will be writing. Although there are alternative research designs, they are usually categorized into three types:
Exploratory Research
You use this on your MBA thesis when you have a few existing ideas about the topic you are writing about. This involves observation of a previously under-researched or new topic. The research design of exploratory study uses qualitative methods and is generally not designed to test defined study hypotheses.
Descriptive Research
This is where you define a situation or phenomenon, and has a very good structure. Your starting point for this paper starts with your ideas on existing hypotheses that you can then use in identifying variables to be measured. You can use quantitative methods and descriptive statistics in this type of writing.
Explanatory Research
Also called causal study, your presentation here is more on identifying and explaining the relationship between variables that affect a situation. You come up with hypotheses and collect data that supports or negates these hypotheses.
Tips To Help You Prepare and Write a Good MBA Thesis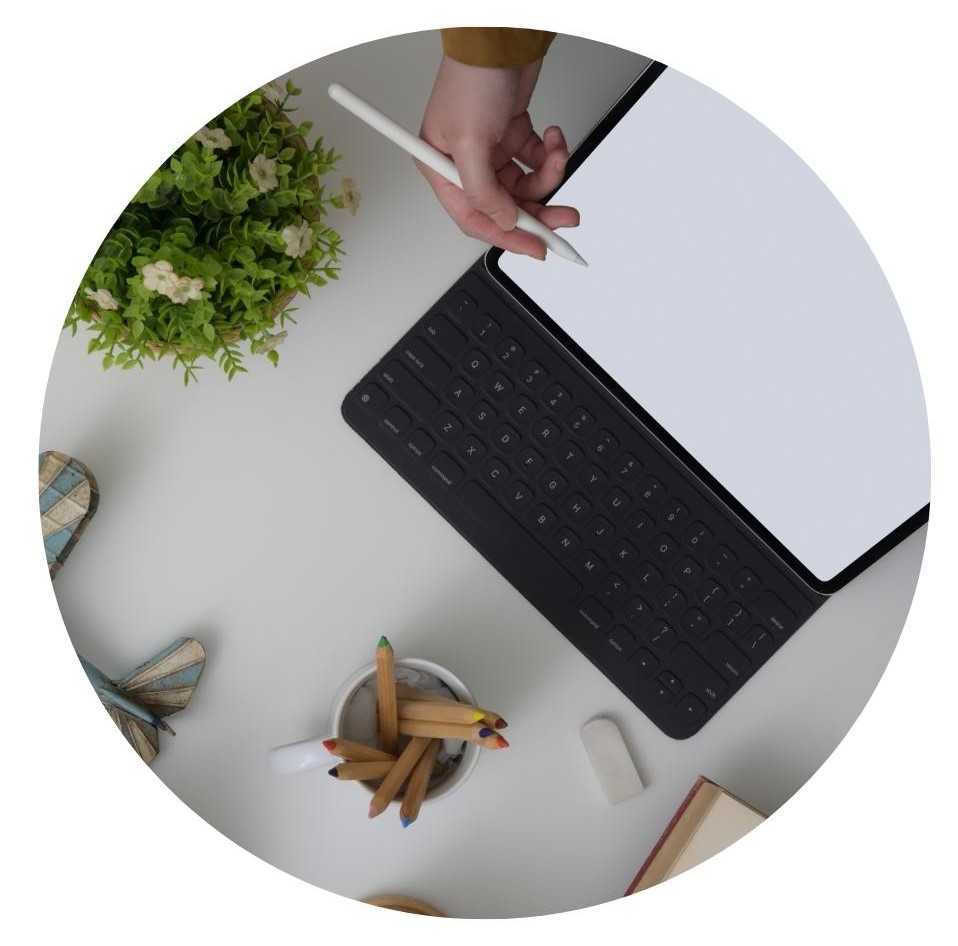 Whether you have a thesis adviser or you get professional assistance on your analysis for your MBA thesis, making your paper is very challenging. You need the right structure and all the freshest ideas to help you complete your final paper.
To help you complete your MBA degree and its corresponding thesis and capstone projects, you need practical steps to make your business school education truly rewarding in the end. For both local and international students all over the world, here are some helpful tips to make a good MBA thesis.
Choose a topic you're interested in.
It takes a great deal of work, time, and dedication to finish an MBA thesis successfully. So why would you want to write something you're least interested in? One of the great benefits of an MBA thesis is that you can choose and work on your own ideas about a specific subject. From there, build a solid structure and work on your writing skills to prove to everybody how bright your ideas are.
Select a topic that has a lot of information available.
Just like the significance of choosing a topic you love, you should also go for a topic that has lots of information available. Of course, your MBA thesis is not just a mere presentation of facts and figures. You need to have readily available facts to draw conclusions.
Be creative and methodical.
An MBA thesis requires a lot of analysis so you can gather enough data to support your argument. As you gather information, be open-minded. Avoid limiting yourself to the usual methods of compiling data. We are now in a digital world where anybody can compile data in so many ways. Simply put, diversify the way you present data in your MBA thesis.
Recheck facts and details, and recheck twice!
When you're done with your MBA thesis, make sure you recheck your facts, twice! In a business school, your thesis is the most critical part of your entire graduate school journey. Check, then re-check every detail, fact, or figure in your work.
If you can, ask a university mentor to go over your thesis: from the introduction down to the conclusion. Maybe he/she can contribute more to the effectiveness of your writing.
MBA Thesis: When Should You Pursue?
How do you stand out and make real companies feel that you can be a great addition to them? Is having a business administration education enough? What are the implications in case you want to pursue a master's? And if you do, when is a thesis-based MBA right for you?
If you are planning to get a doctorate in business and you also want to make the most of your master's program experience, go for a thesis-based MBA.
If you love to write, you want to further your education, or you plan to teach, a thesis-based MBA should be considered.
How Long is the Thesis for an MBA Program?
An MBA thesis usually ranges from 100 to 300 pages– from the introduction down to the last page, excluding the bibliography. However, the length generally depends on different factors like the method of study or the subject matter.
There is no 'correct' word count or page length to aim for. Your MBA thesis, instead, has to be long enough for you to correctly convey the information you need to convey in a clear manner.
Overall, the MBA thesis is designed to support the professional and academic qualifications of graduate students.